Yay! I'm so glad summer is finally in full swing! If you're looking for vegan summer recipes, this is the perfect post for you. It includes vegan pasta salads, vegan grilling recipes, and some vegan popsicle and ice cream recipes!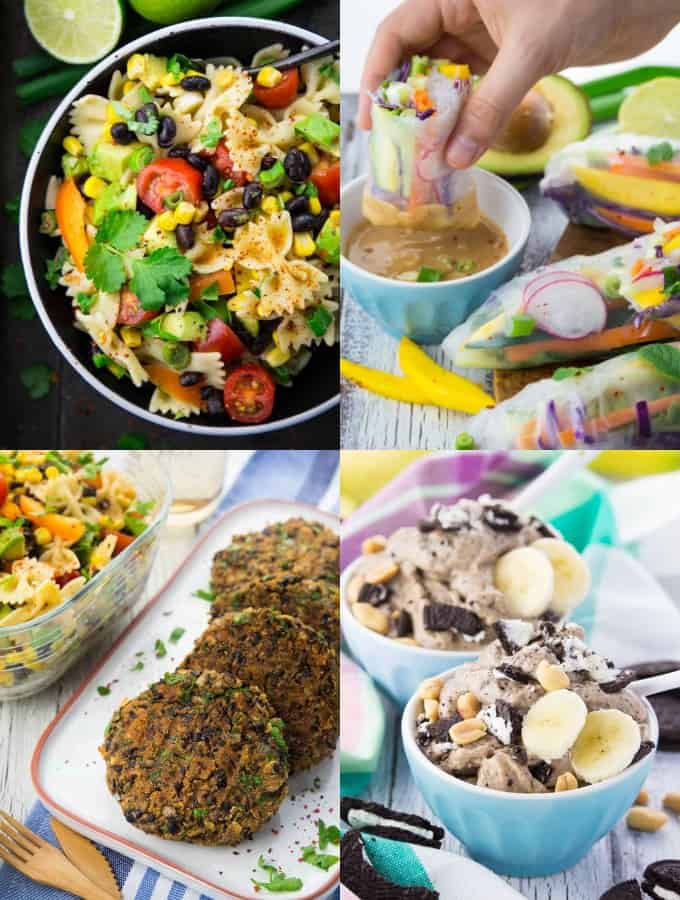 I thought this winter would never end, but now it's finally SUMMER! How I love it! It's so nice to be able to spend time outside again and have picnics and BBQs. How I missed that!
Like last summer, I put together a roundup of my favorite vegan summer recipes for you.
It includes some great grilling sides like my Southwestern pasta salad or my Greek pasta salad with tofu feta. Besides, I included my vegan black bean patties that I absolutely love. Unlike many other bean burgers, these hold together really well and you can actually put them on the grill.
You'll also find some light recipes that are perfect for hot days like my summer rolls with mango, mint, and peanut sauce (BIG hit!!) or my lemon asparagus pasta.
And of course we also need some delicious desserts to cool down on hot summer days! My favorites are my tropical green smoothie popsicles (they're super healthy!) and my vegan Oreo ice cream. It's a no-churn ice cream recipe, which is actually made out of bananas. All you need is a good blender!
So let's get started with my favorite summer recipes for summer 2018!
I hope you enjoy them as much as we do!!
15 Amazing Vegan Summer Recipes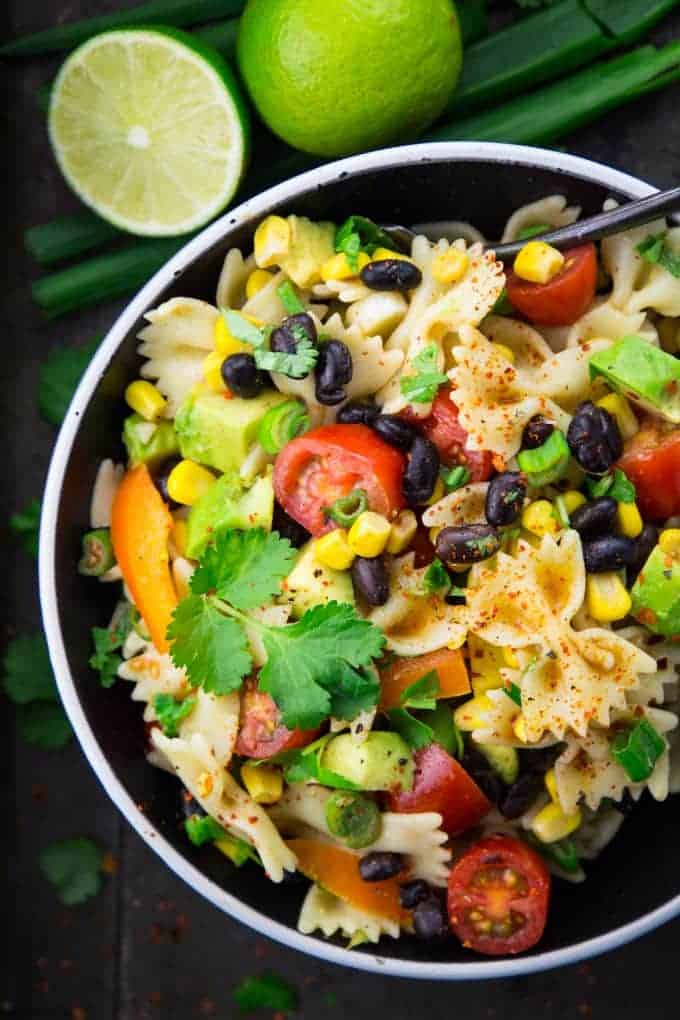 Rice Paper Rolls with Mango and Mint and Peanut Sauce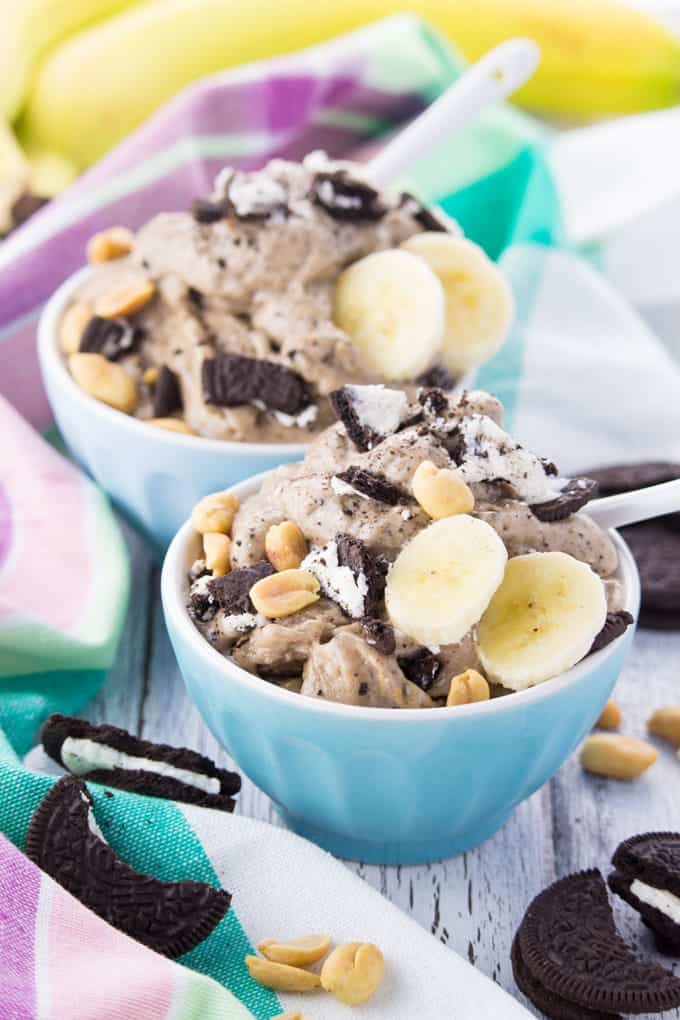 Pineapple Salsa with Lime and Cilantro 
Papas Bravas with Aioli and Salsa