Okay, guys. I got a new addiction: Frozen grapes!! They're the best snack ever! Especially in the summer. They're super refreshing, incredibly healthy, low-calorie, and SO easy. I mean you actually don't have to do anything except putting them in the freezer. And they kind of taste like frozen candy. It's just INCREDIBLE!! The only thing I'm thinking right now is why haven't I tried this earlier?!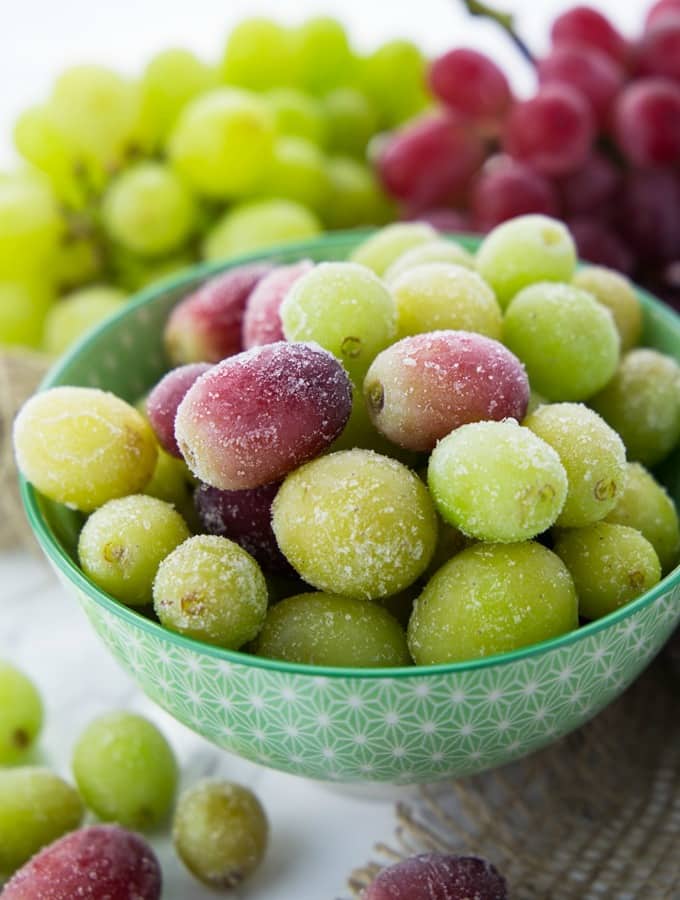 I wasn't sure if I should even post this on the blog because you clearly need no recipe for frozen grapes. Duh! I've read about frozen grapes before, but until this summer I haven't tried eating them as a snack. Boy, was I missing out! I've always liked grapes, but I do LOVE them when they're frozen. So maybe there are other people like me being late to the game, so here I am writing a post about frozen grapes.
You can use both, red and white grapes. I think I like white grapes a little bit better, but they're both amazing! It's the only way I'm eating grapes these days. Haha! And I'm eating A LOT of them.
Frozen Grapes – An Amazing Snack!
When you're a normally a fan of grapes, you just have to give this a try! I usually just wash the grapes, put them in freezer bags, and then freeze them overnight. So it's only grapes, nothing else. But I've also read that many people coat them in sugar before freezing them. I haven't tried this yet, because I think they're sweet enough just by themselves. I don't know if it's just me, but I got the feeling they're a lot sweeter when they're frozen. But if you want to add a little bit of additional sweetness, you could give this a try. And they're many other recipes for frozen grapes with caramel, jello, or even with chocolate! Yummy!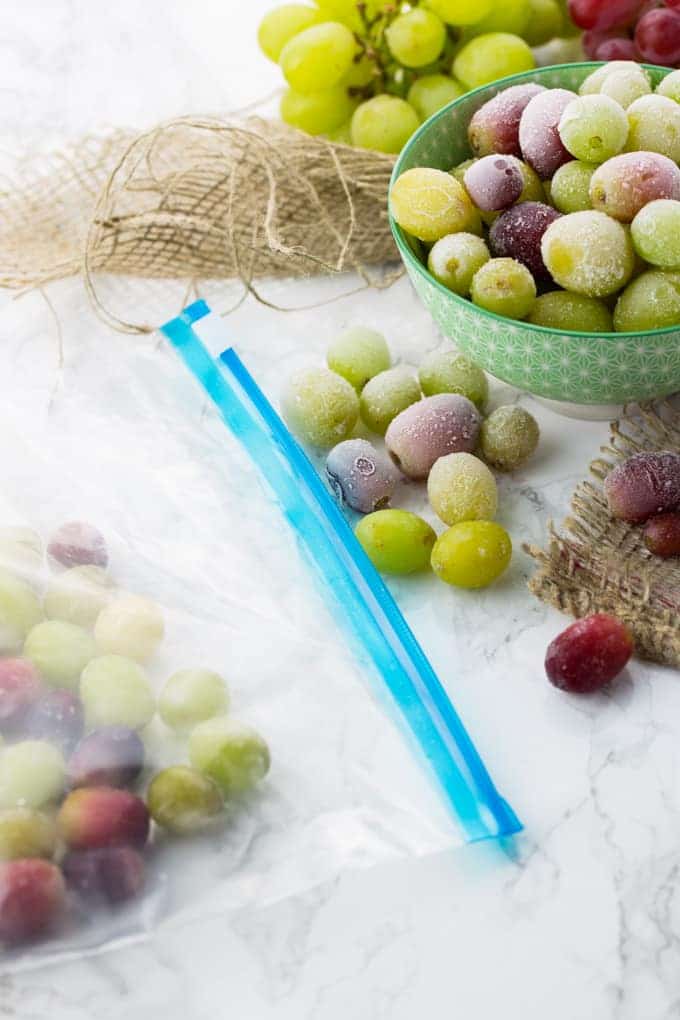 Frozen grapes are also great to chill wine. Unlike ice cubes, they don't water down your drinks. Red grapes are perfect for red wine and white grapes for white wine. No big surprise. Haha! And when you're done with your wine, you got a delicious snack waiting for your on the bottom of your glass… And I think frozen grapes are also great for weight loss. I mean when you're on a diet and want to lose weight, you often got these sugar cravings. Instead of candy just eat a bowl of frozen grapes. And the best thing is you don't have to feel bad about it and you can even go for more.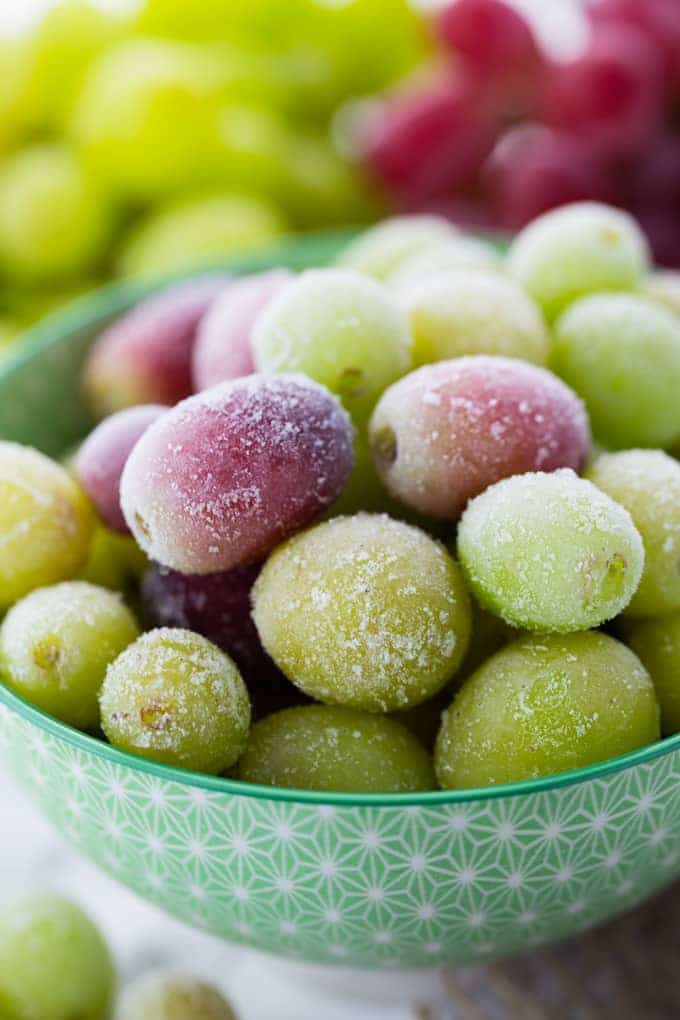 I hope you like frozen grapes as much as we do around here! What's your favorite summer snack?
Have a great weekend, everyone.
Sina – xx