This Southwestern pasta salad with avocado, black beans, and lime dressing is one of my new favorites. It's not only super easy to make, but also healthy. It's a great addition to any BBQs and potlucks!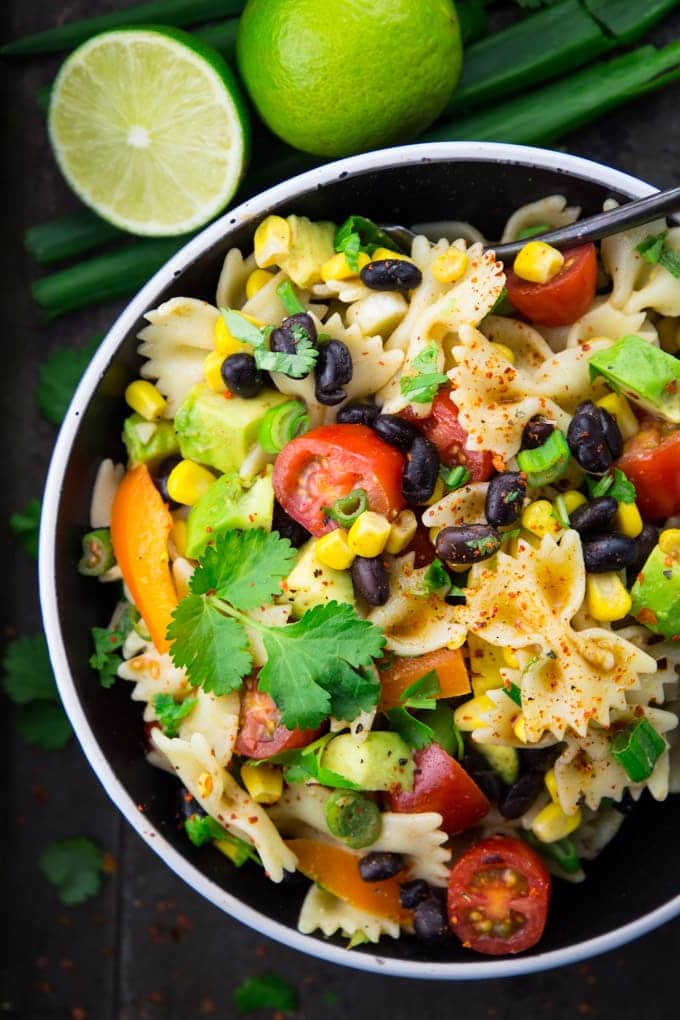 If you've been reading my blog for a while, you probably know that I'm a HUGE pasta fan. I absolutely can't get enough of pasta and there are just sooo many delicious vegan pasta recipes. Now that it's finally getting warm outside, I just had to try some new vegan pasta salads. This Southwestern pasta salad was my favorite! I usually make an easy vegan pasta salad with Italian dressing, sun-dried tomatoes, olives, and artichokes. This is the usual pasta salad I bring to BBQs and birthday parties. Sometimes I also make a vegan pasta salad with pesto. But it's so nice to try something new once in a while. And I'll definitely make this vegan Southwestern pasta salad more often now. It's just SO simple and yummy!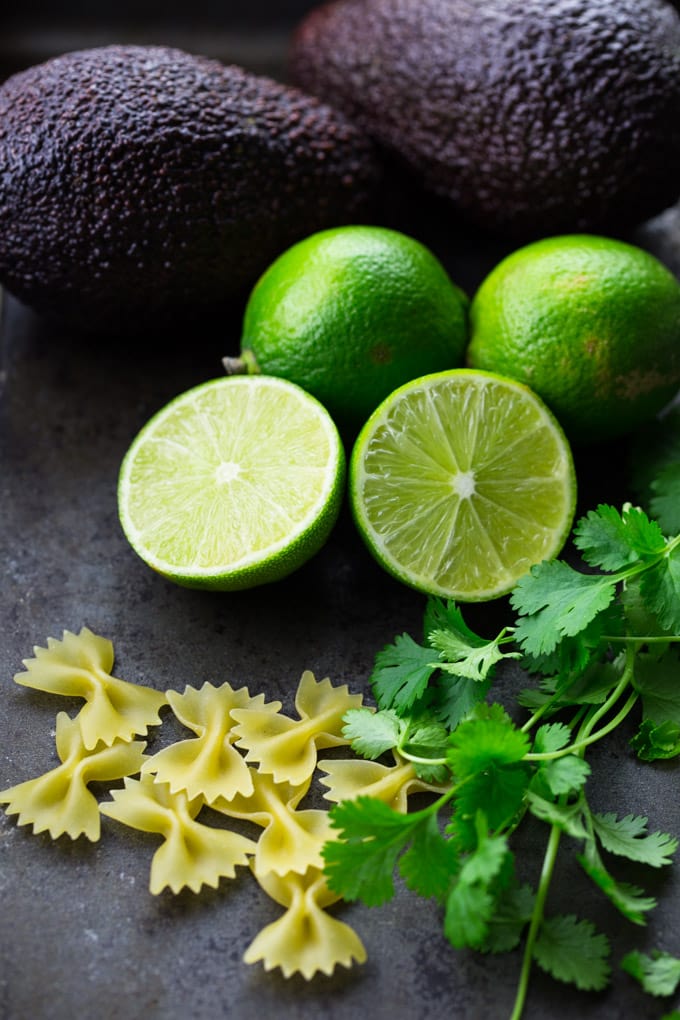 What You'll Need for this Vegan Southwestern Pasta Salad
The ingredient list for this pasta salad is not too long. As always, you can find a printable version of the recipe in a separate recipe box beneath the text area. I used farfalle, but you can actually use almost any kind of pasta you want. It also works great with fusilli. I then added avocado, black beans, corn, cherry tomatoes, one orange bell pepper, green onions, and fresh cilantro. If you don't like cilantro, you could also sub it with parsley or just leave it out. Maybe add one or two additional green onions if you leave out the cilantro.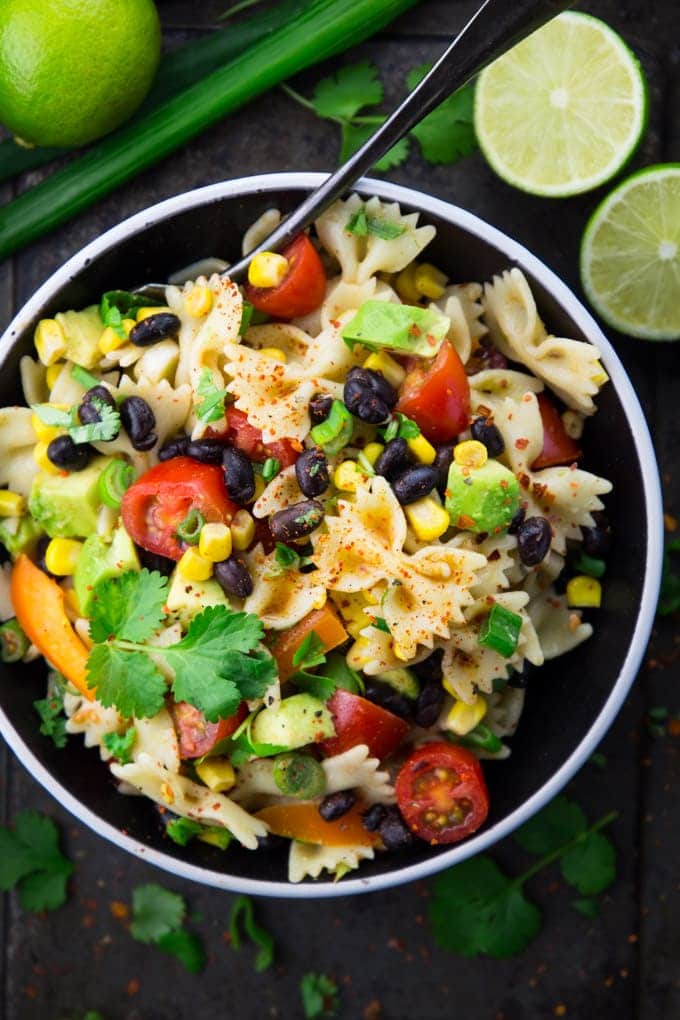 For the dressing, I used fresh lime juice, olive oil, cumin, paprika powder, white wine vinegar, a little splash of agave, garlic, and of course salt and pepper. I think the salad tastes best when you let it sit in the fridge for a couple of hours.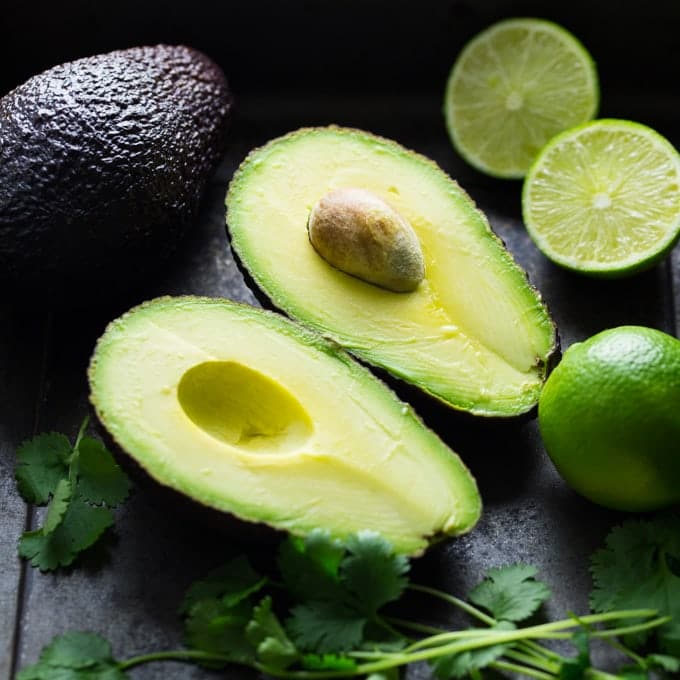 What's you favorite vegan pasta salad? Do you prefer creamy vegan pasta salads with mayonnaise or Mediterranean or Mexican salads? I hope you like this vegan Southwestern pasta salad as much as we do around here. Let me know if you give it a try.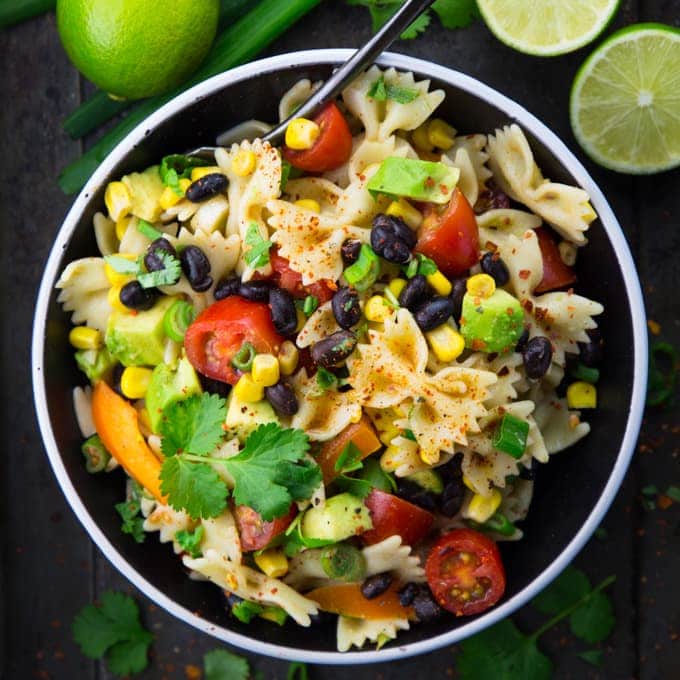 Have a great start into the new week, everyone! Sina -xx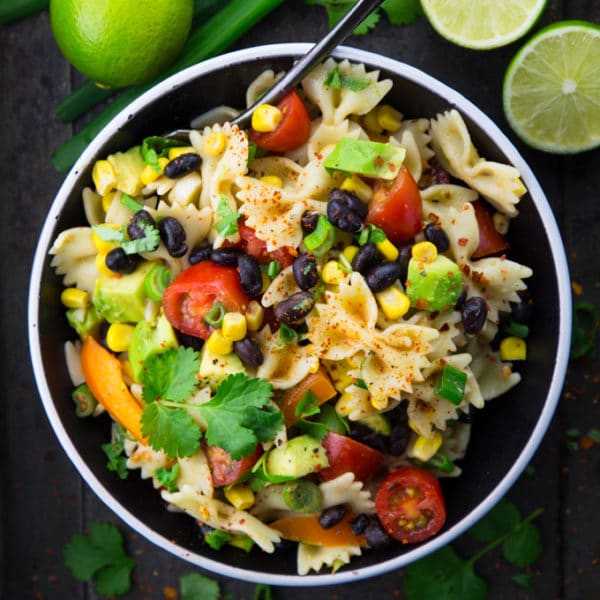 For the vegan Southwestern pasta salad:
| | |
| --- | --- |
| For the vegan Southwestern pasta salad: | |
Cook the pasta according to the instructions on the package. Once cooked, rinse with cold water and set aside.

In a large bowl, combine all ingredients for the dressing. Add the ingredients for the pasta salad and stir well. Let the salad sit in the fridge for a couple of hours. Enjoy!
Nutrition Facts
Southwestern Pasta Salad (vegan)
Amount Per Serving
Calories 556
Calories from Fat 126
% Daily Value*
Total Fat 14g 22%
Sodium 842mg 35%
Potassium 814mg 23%
Total Carbohydrates 94g 31%
Protein 18g 36%
* Percent Daily Values are based on a 2000 calorie diet.