If you're looking for vegan pasta salad recipes, this is the perfect post for you! It includes 15 delicious vegan pasta salads that are perfect for your next BBQ or picnic! Just in time for the Memorial Day holiday weekend!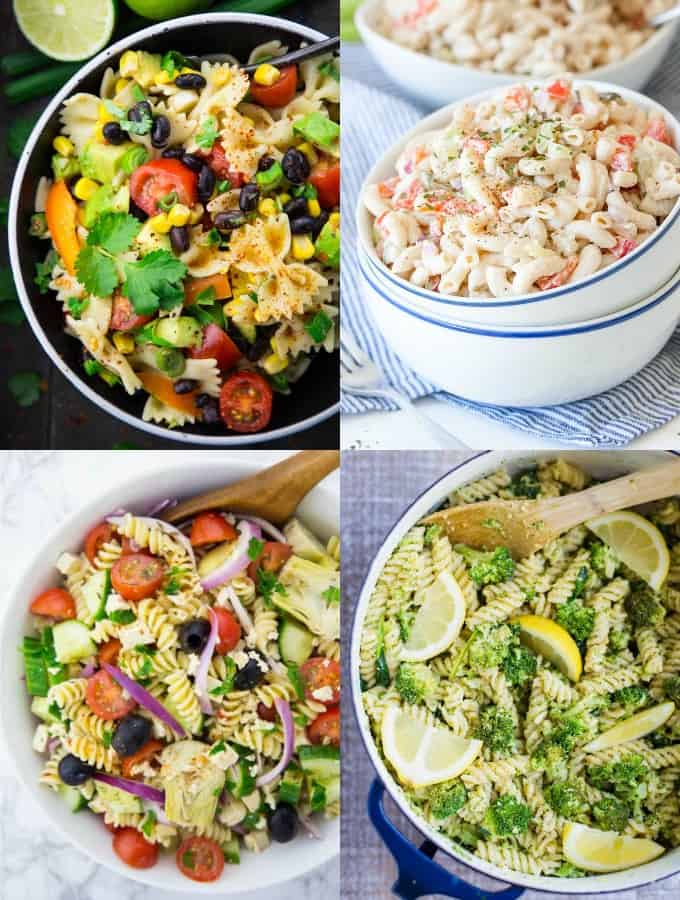 Yay!! I'm so happy that summer is finally here! This winter was waaaay too long and I'm so happy to be able to spend time outside again. I mean is there anything better than having picnics and BBQs on hot summer days?! And you definitely don't need meat or dairy to enjoy these days!
These vegan pasta salads are the perfect proof!
As always, I teamed up with some talented fellow bloggers and we've got something for every taste!
We've got:
a couple of Mexican and Southwestern pasta salads with beans and avocado
a Greek pasta salad with artichokes and olives and even a tzatziki pasta salad
some ranch pasta salads
a lemon broccoli salad
some Italian pasta salads with olives, arugula, and tomatoes
a creamy macaroni salad
and so much more! All 100 % vegan!
I hope you like these vegan pasta salads as much as I do!  For vegan BBQ recipes, check out my roundup of 30 vegan BBQ and grilling recipes.
Hope you all have an amazing weekend! Let's get started with the yumminess!!
15 Amazing Vegan Pasta Salads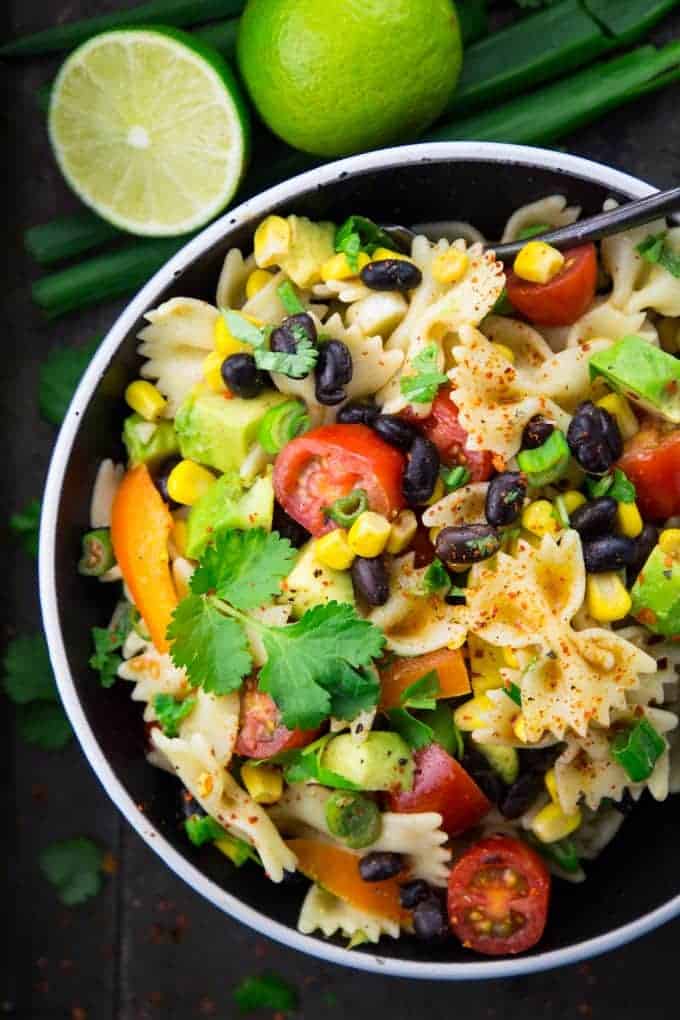 Southwestern Pasta Salad  with Black Beans and Avocado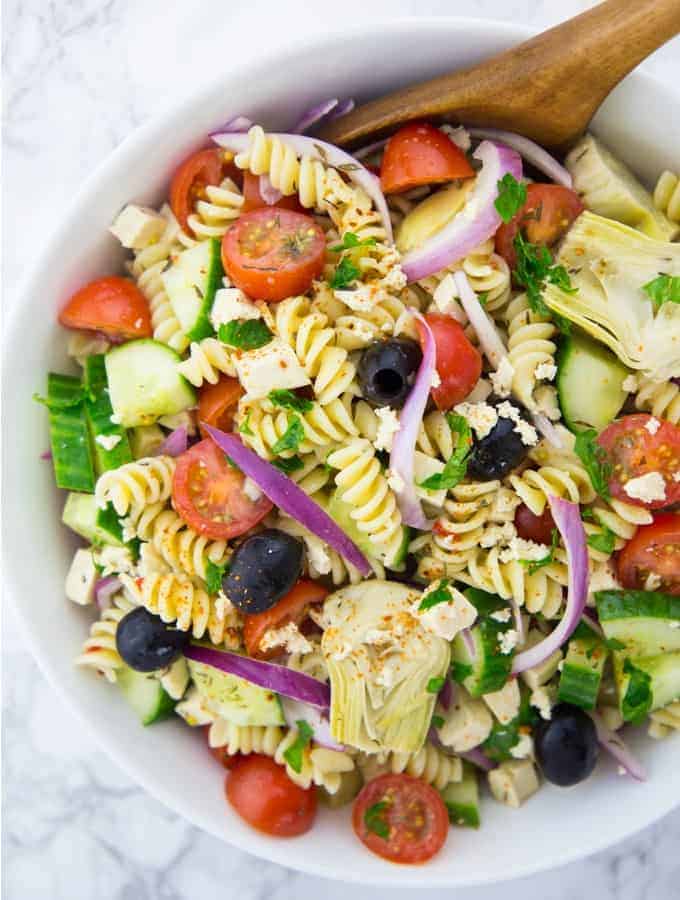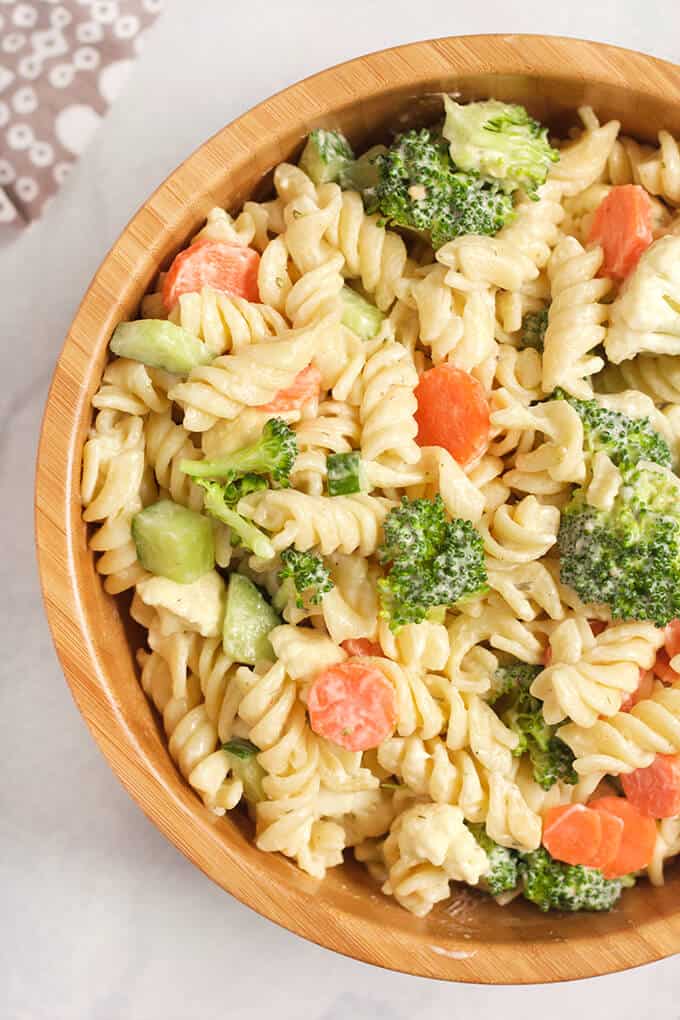 Vegan Ranch Pasta Salad by Karissa from Karissa's Vegan Kitchen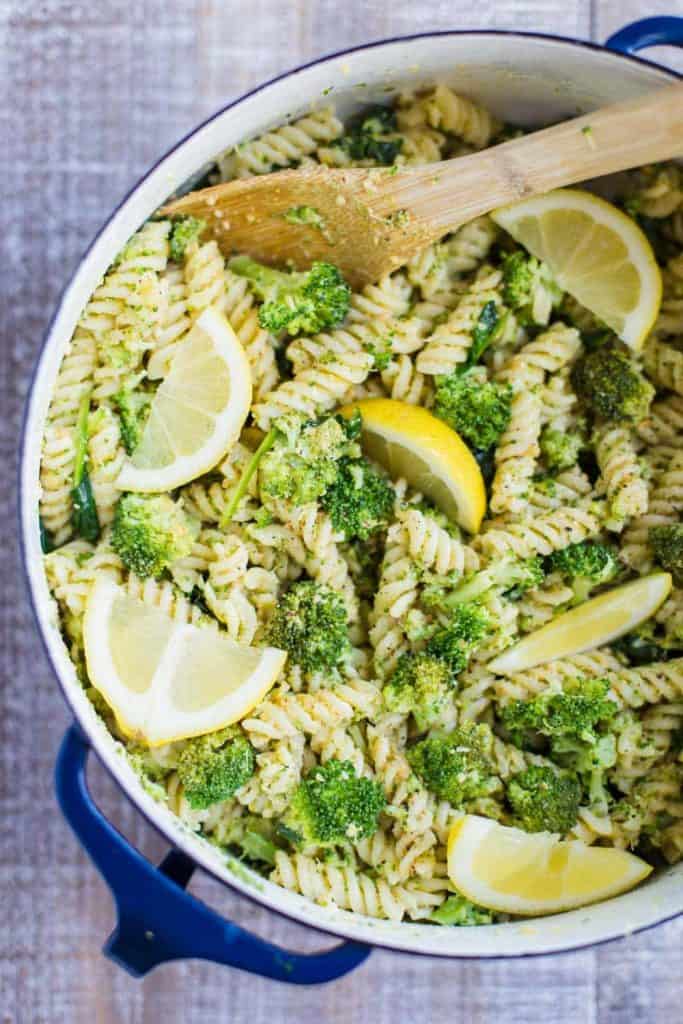 Lemon Broccoli Pasta Salad by Brita from Food with Feeling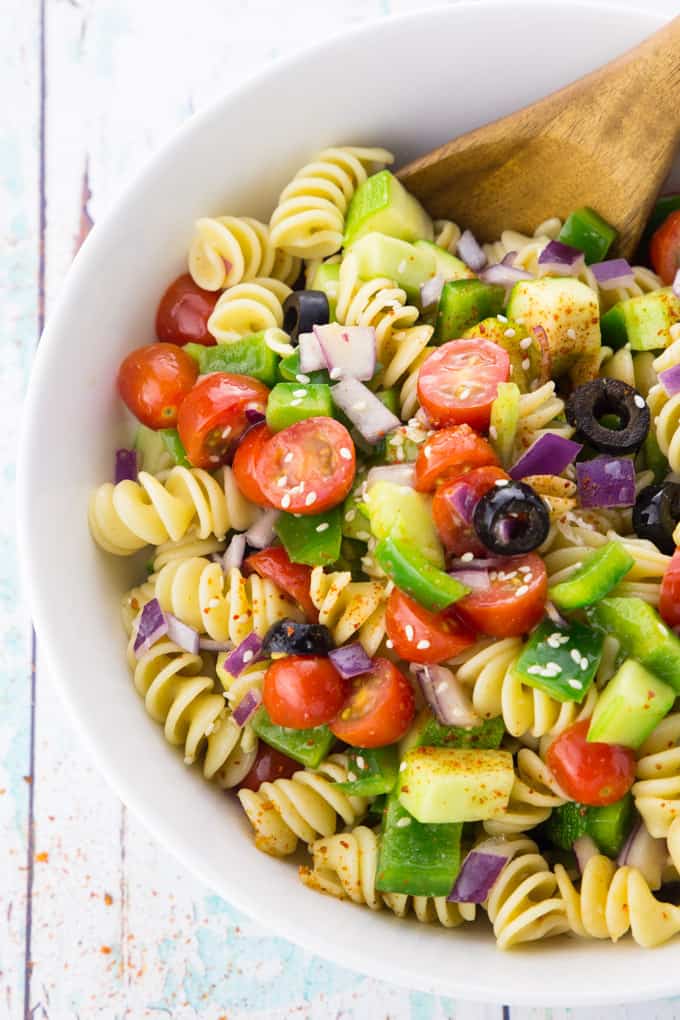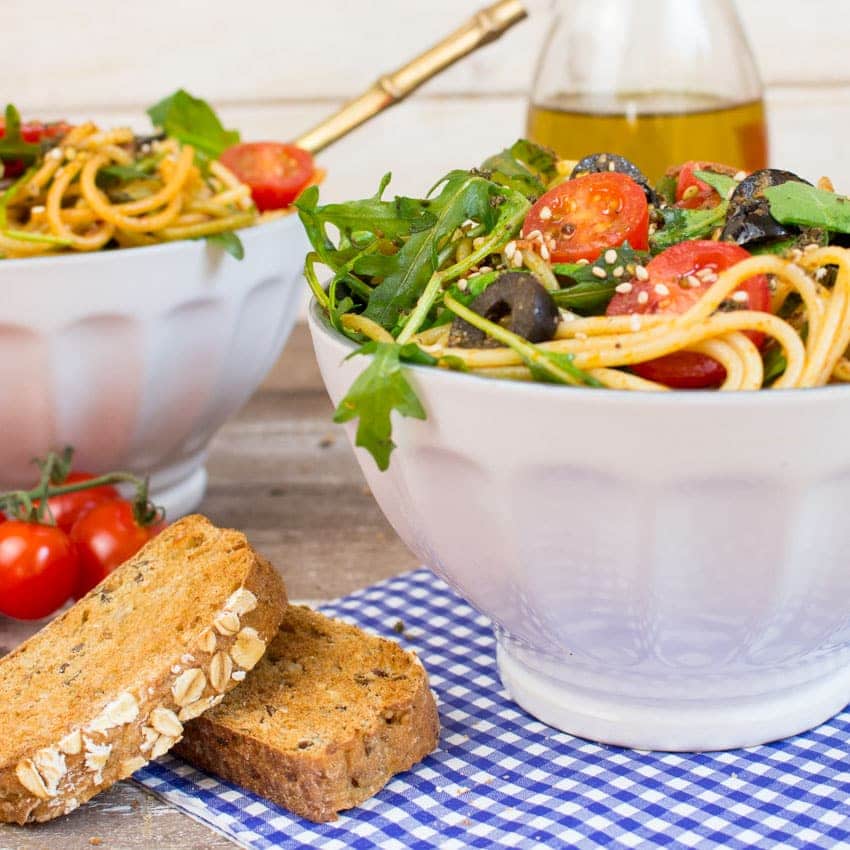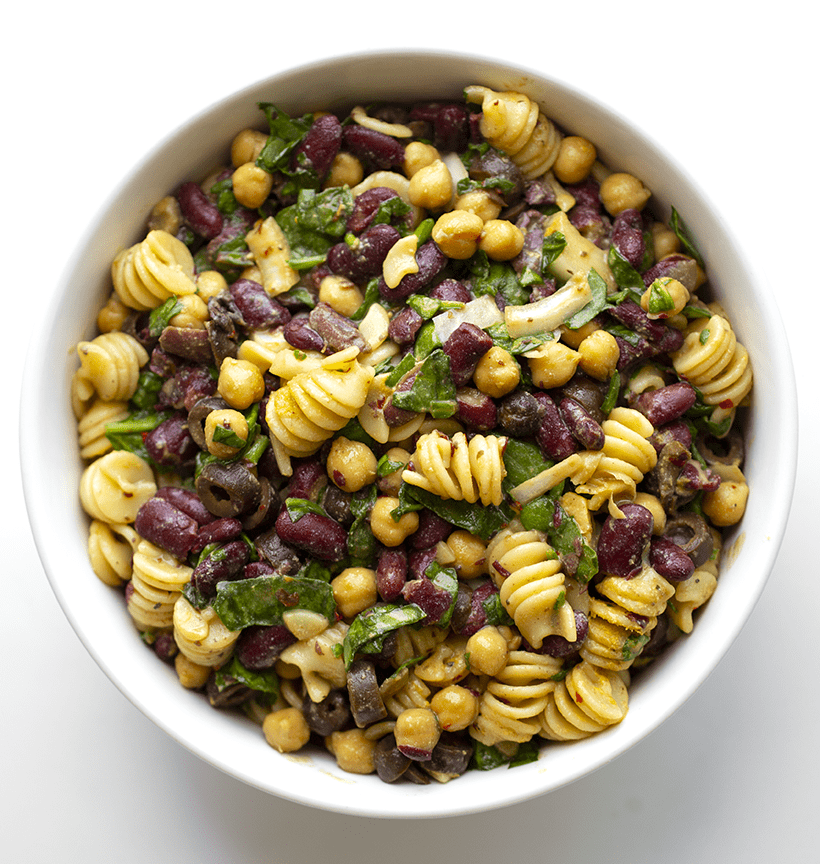 Two Bean Pasta Salad by Kathy from Healthy Happy Life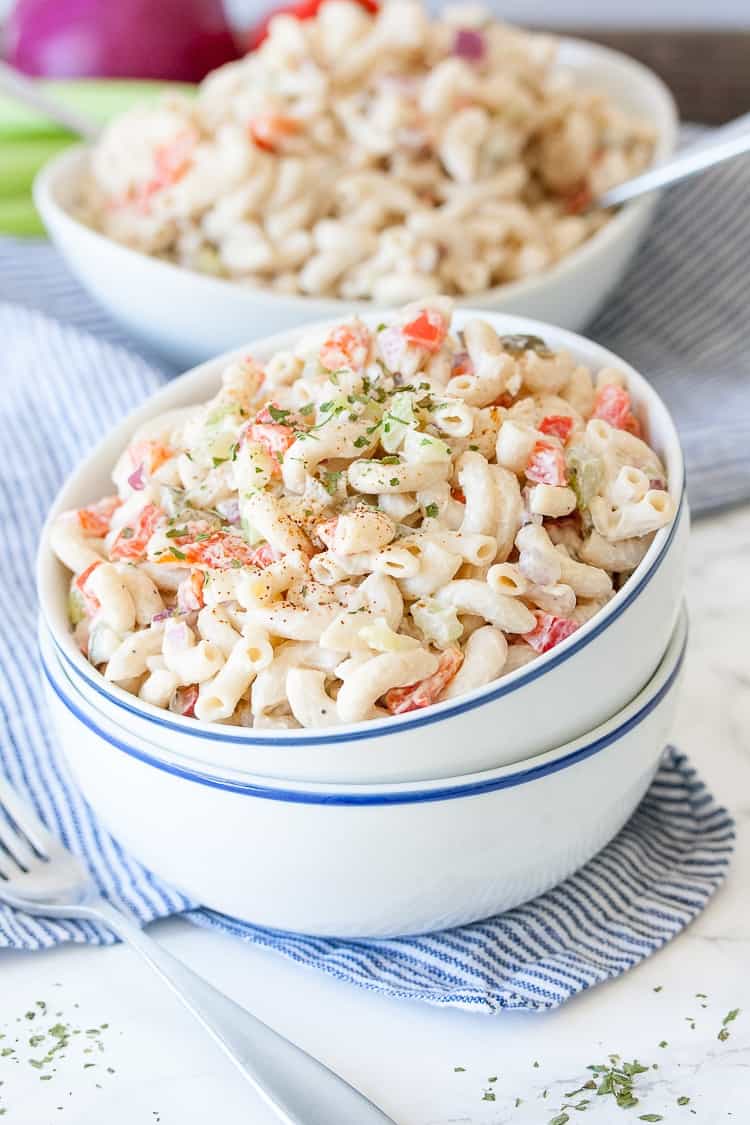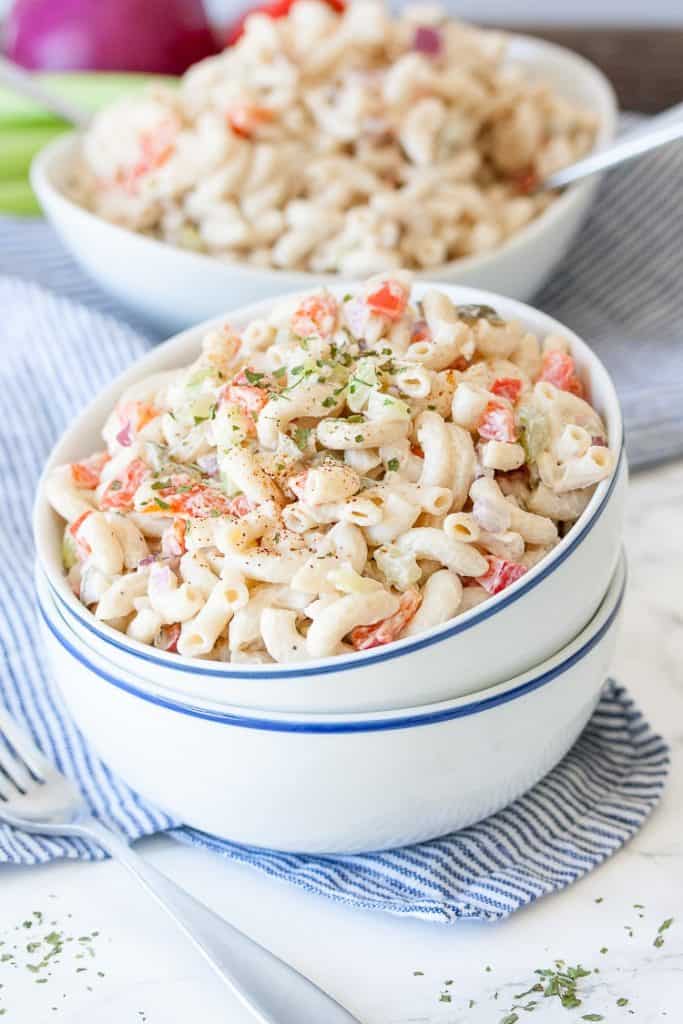 Healthy Vegan Macaroni Salad by Sophia from Veggies Don't Bite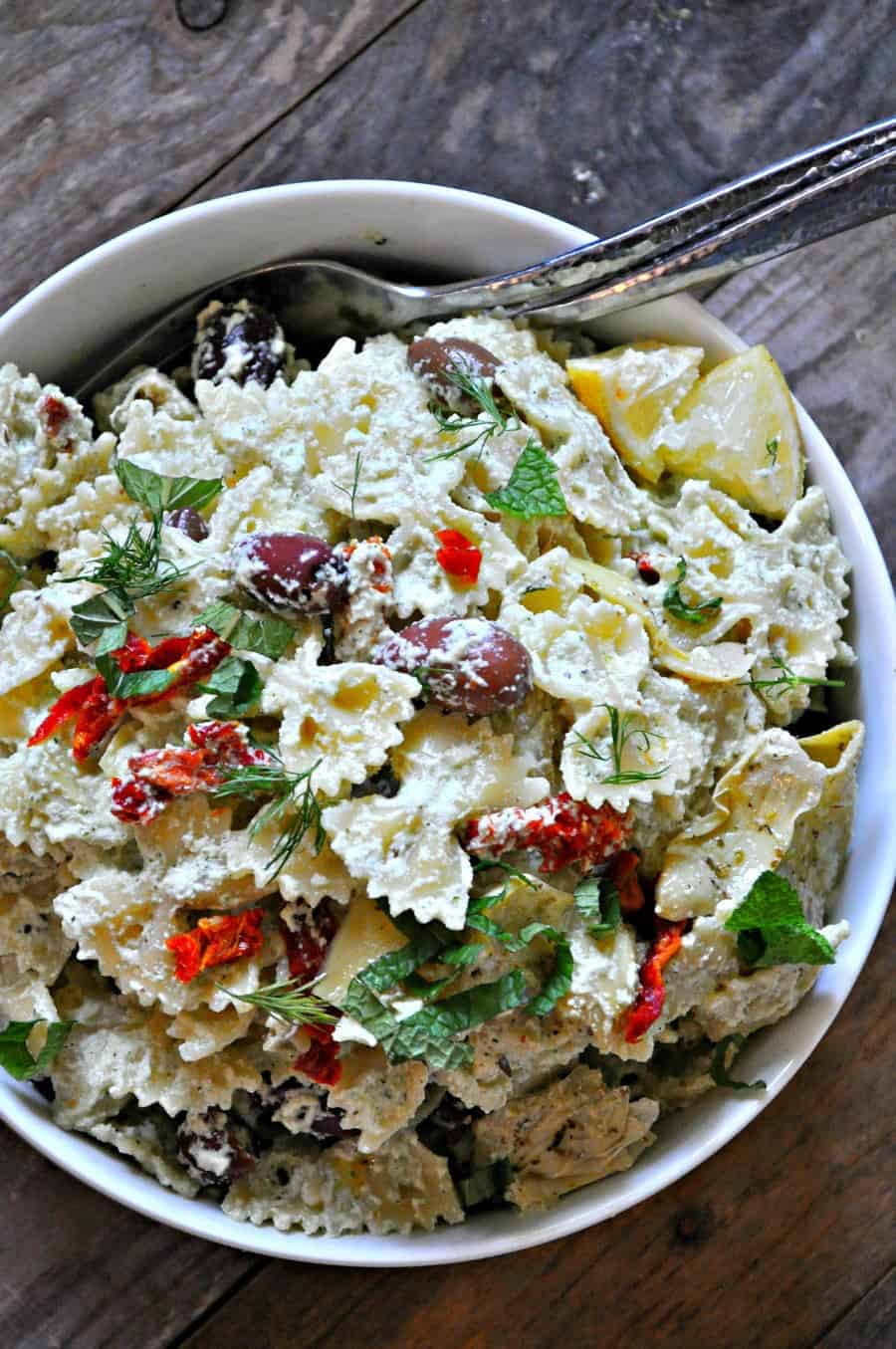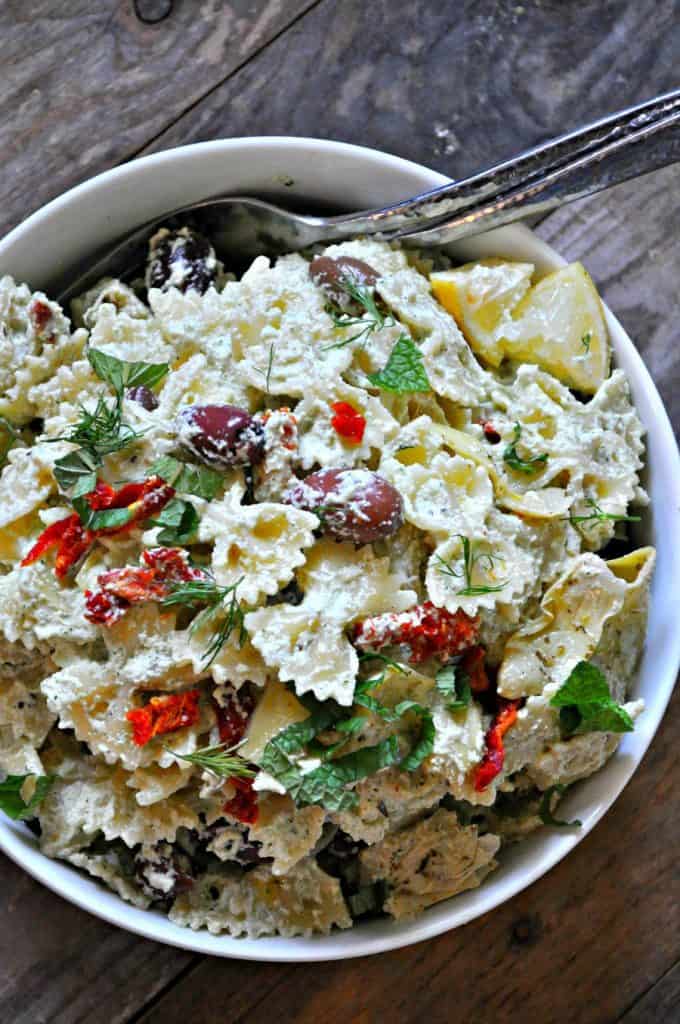 Tzatziki Pasta Salad (Vegan) by Lauren from Rabbit and Wolves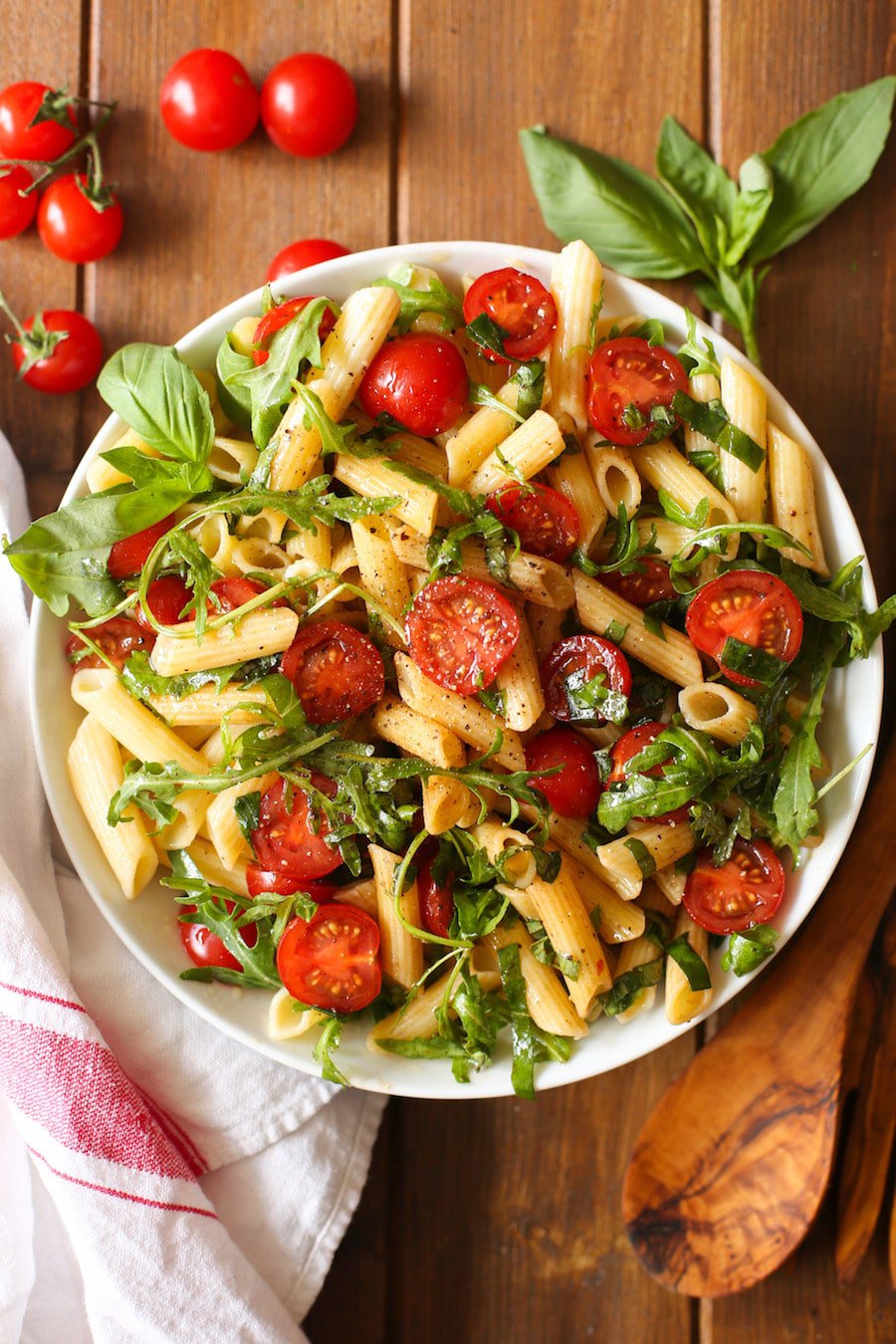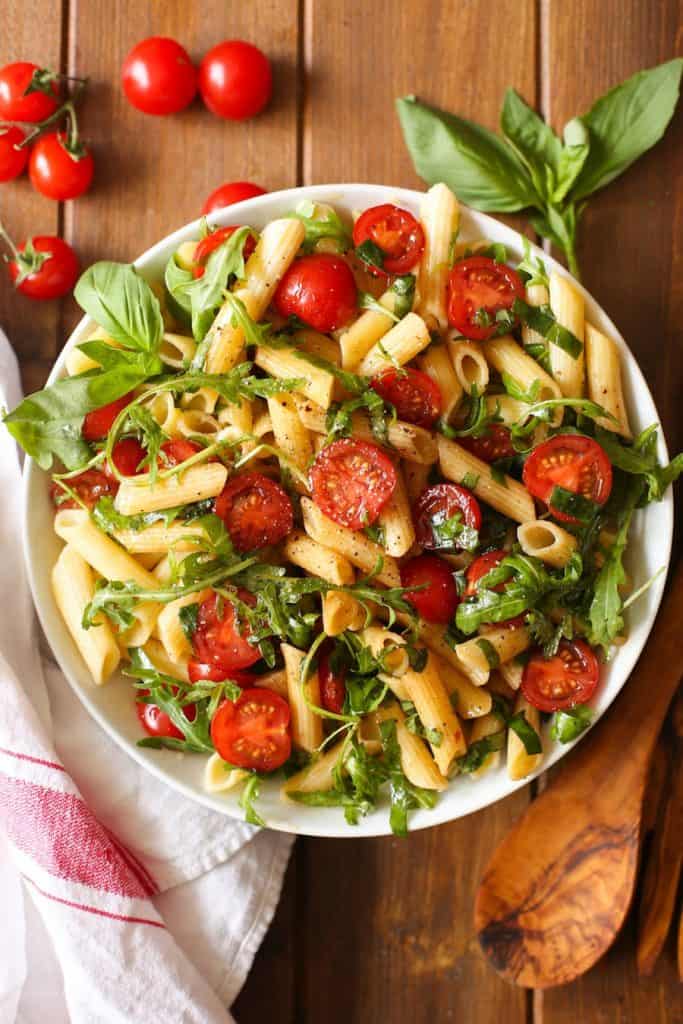 Tomato Arugula Balsamic Pasta Salad
Vegan Avocado Pasta Salad by Melissa from The Stingy Vegan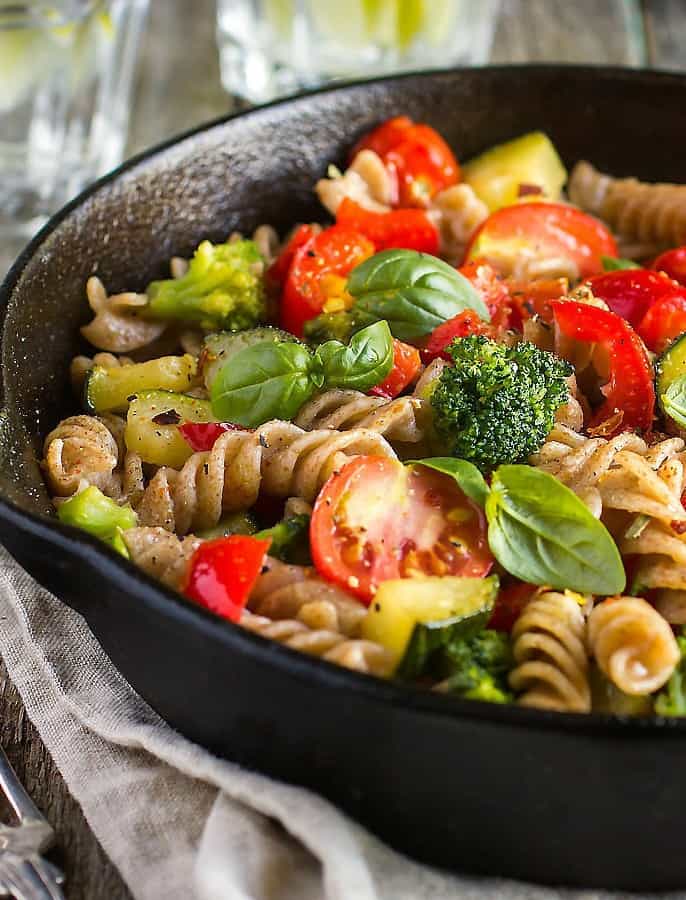 Plant-Based Pasta Salad by Alisa from Go Dairy Free
Mediterranean Pasta Salad with Roasted Red Peppers and Artichokes by Jenn from Veggie Inspired
Ranch Pasta Salad by Mary Ellen from Nutritional and Wellness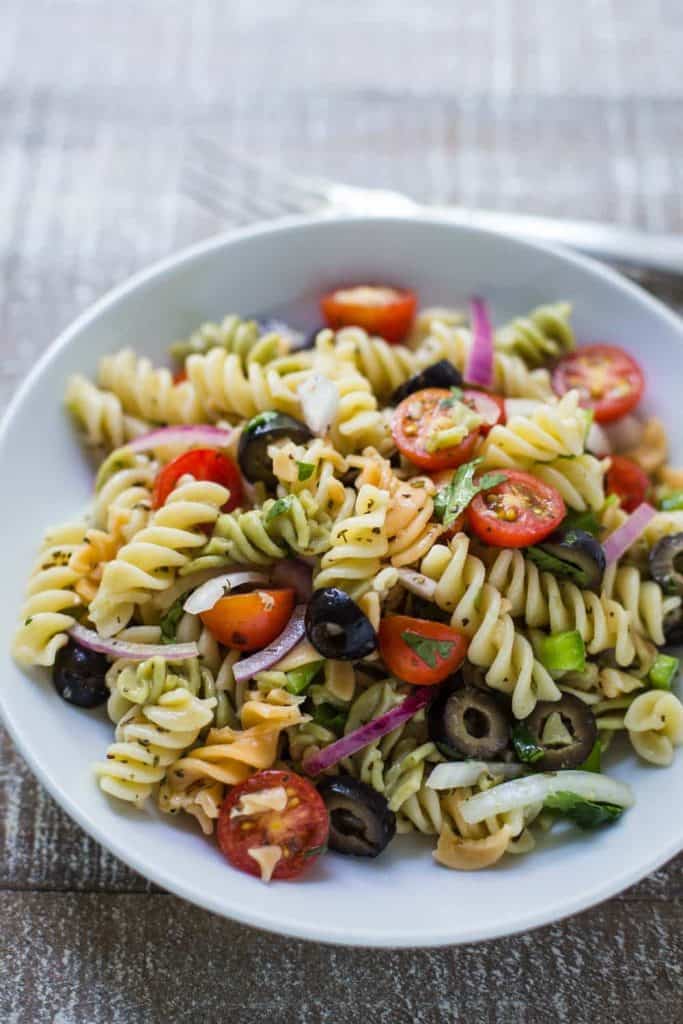 Easy Vegan Pasta Salad by Brita from Food with Feeling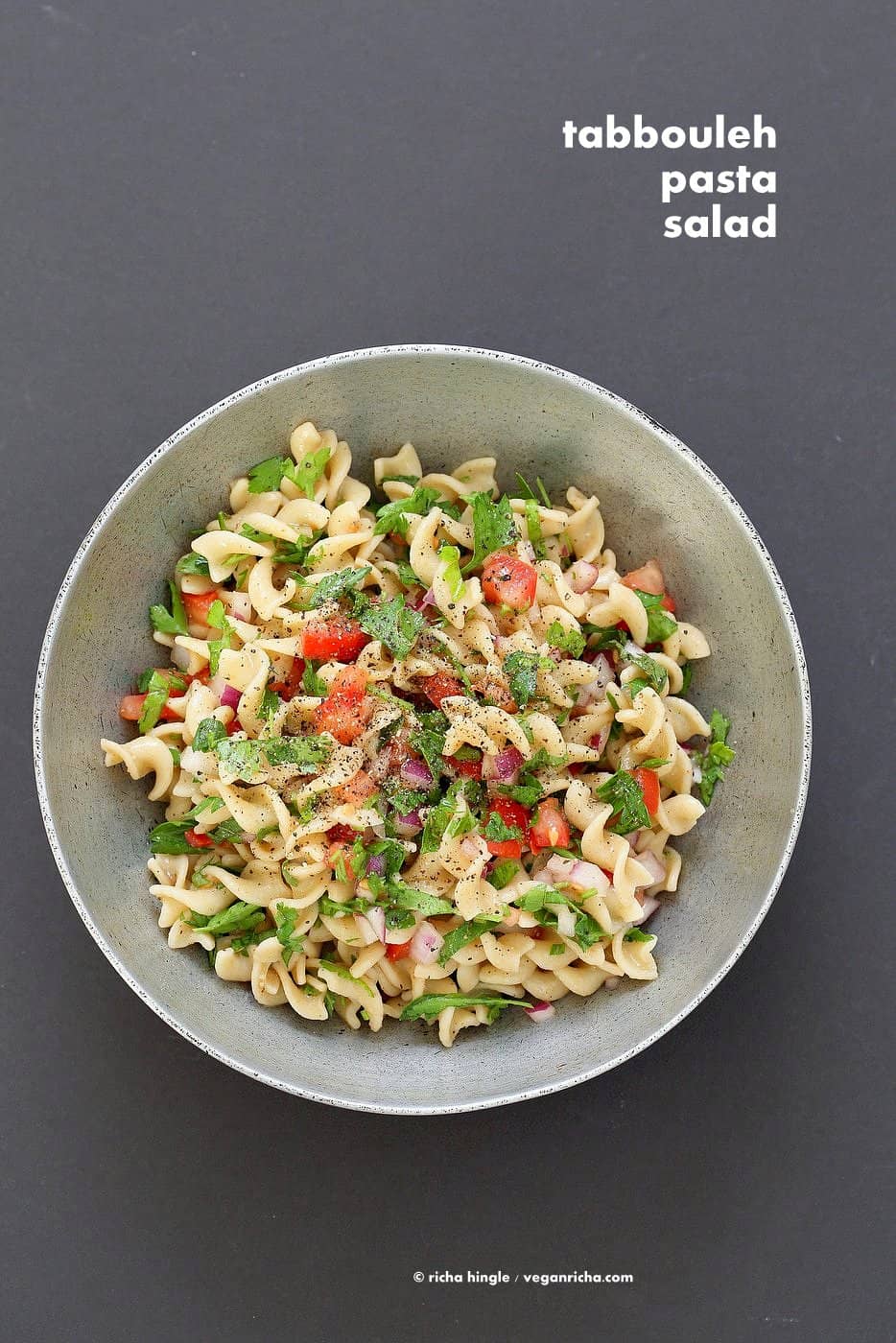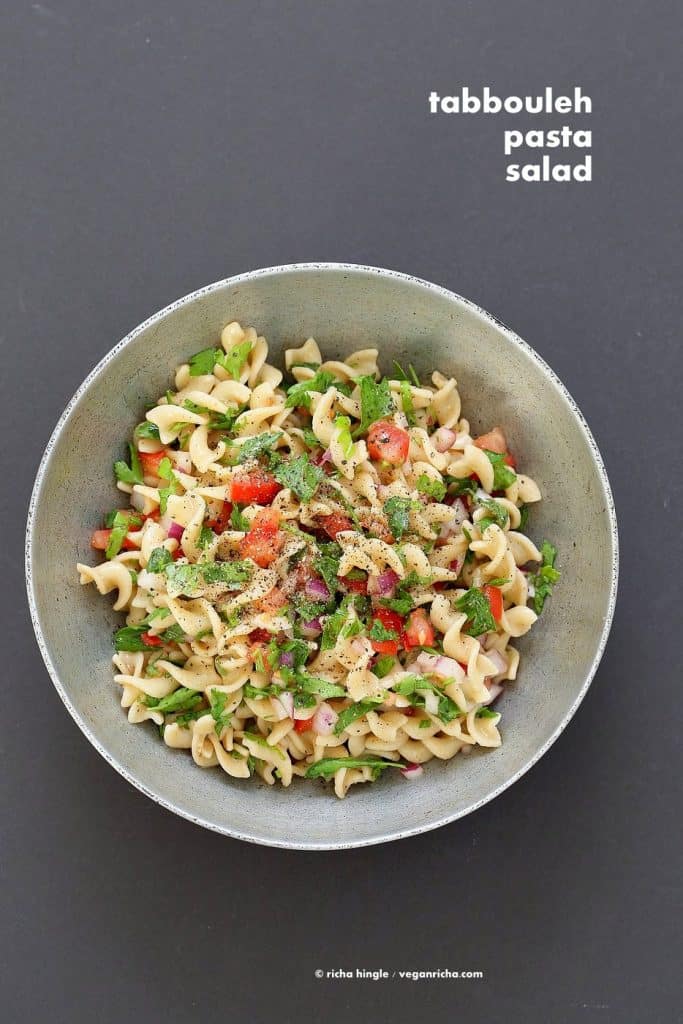 Tabbouleh Pasta Salad by Richa from Vegan Richa
Vegan "Bacon" Ranch Pasta Salad by Nora from Nora Cooks