This month's roundup is all about vegan BBQ and grilling recipes. As always, I teamed up with some great fellow food bloggers to provide you with a stunning list of vegan options for your next BBQ.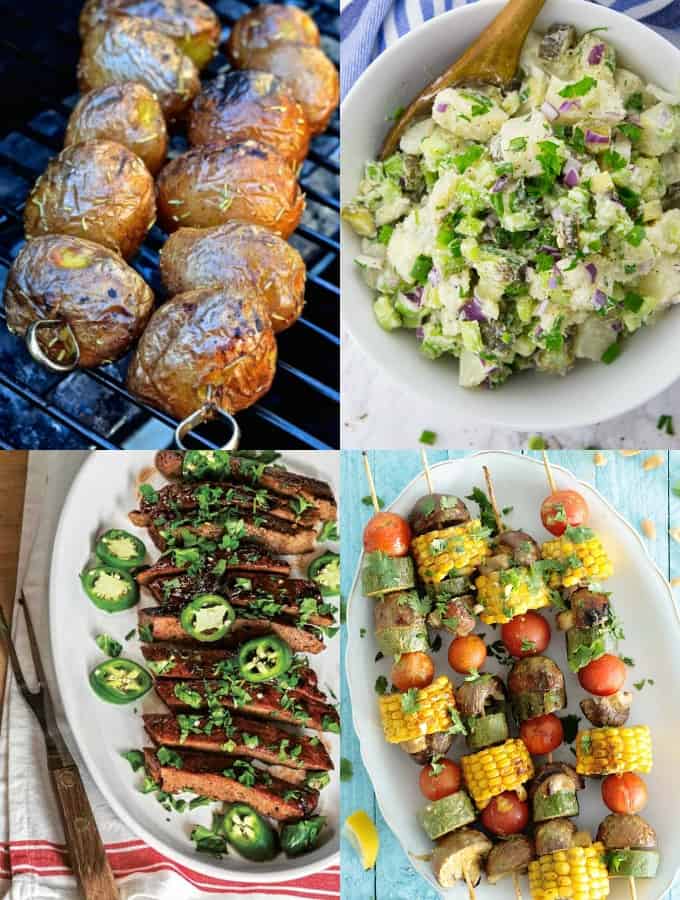 When I became vegan about 5 years ago, I kind of feared BBQs. At least when I was invited to BBQ parties by people I didn't know too well. Would I tell them I'm vegan or would I just bring my own food? And what would I even be grilling?!
Well, things changed and now I know there are tons of vegan options for BBQs. And this doesn't mean you have to go and spend a lot of money on vegan meat alternatives, like soy sausages or burgers. No, there are so many delicious and simple homemade vegan recipes for BBQs! You definitely don't need to miss out on the BBQ season because you're vegan!
We've got you covered with vegan sides for BBQs, vegan salads, vegan burgers, tofu, vegan skewers, sauces, and so much more! Most of these recipes are really easy to make and will impress veggies and meat eaters alike.
This vegan BBQ and grilling roundup includes:
-Vegan Pasta Salads
-Veggie Skewers
-Filled Portobello Mushrooms
-Several Vegan Satay Recipes (with tofu and seitan)
-Grilled Cabbage, Corn, Asparagus, and Potatoes
-Several Vegan Burgers
-Vegan BBQ Dips
…so let's get this vegan BBQ started!!
Click on the link below the picture to see the actual recipe.
30 Vegan BBQ And Grilling Recipes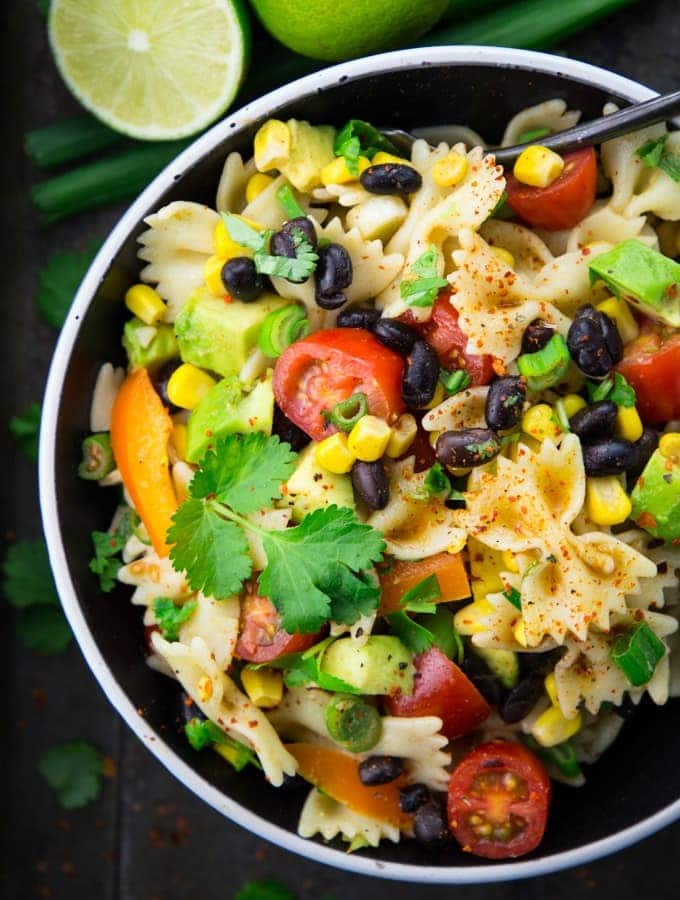 Vegan Southwestern Pasta Salad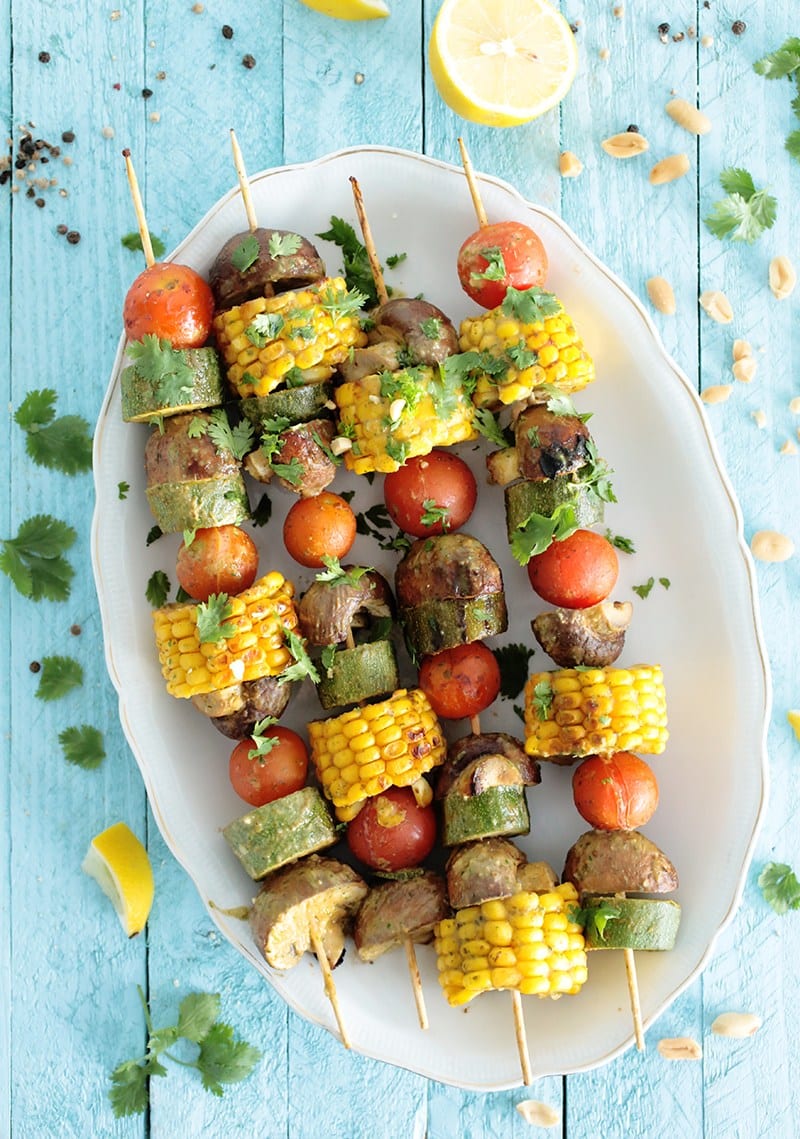 Peanut & Cilantro Grilled Veggie Skewers by Evi from Green Evi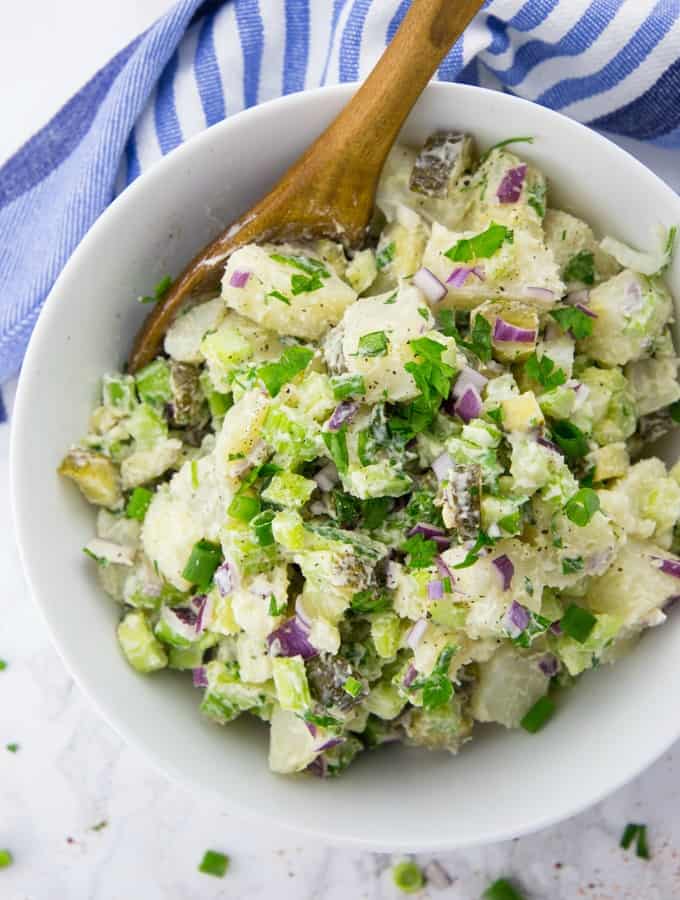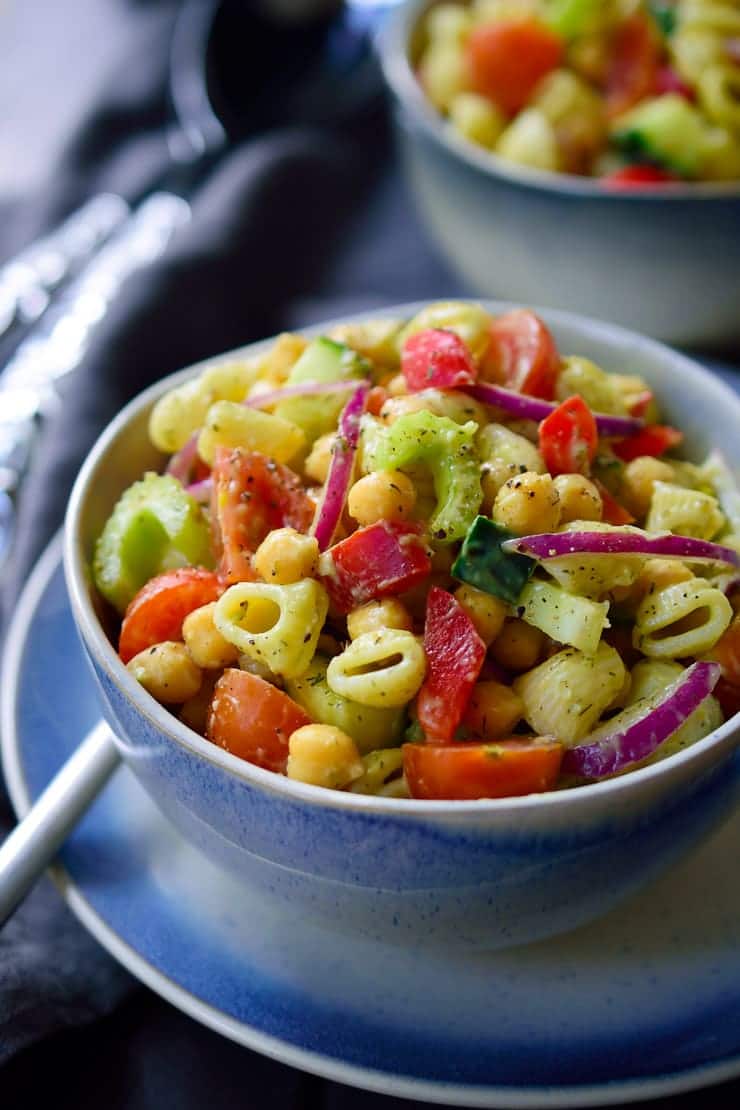 Vegan Avocado Pasta Salad by Mel from the The Stingy Vegan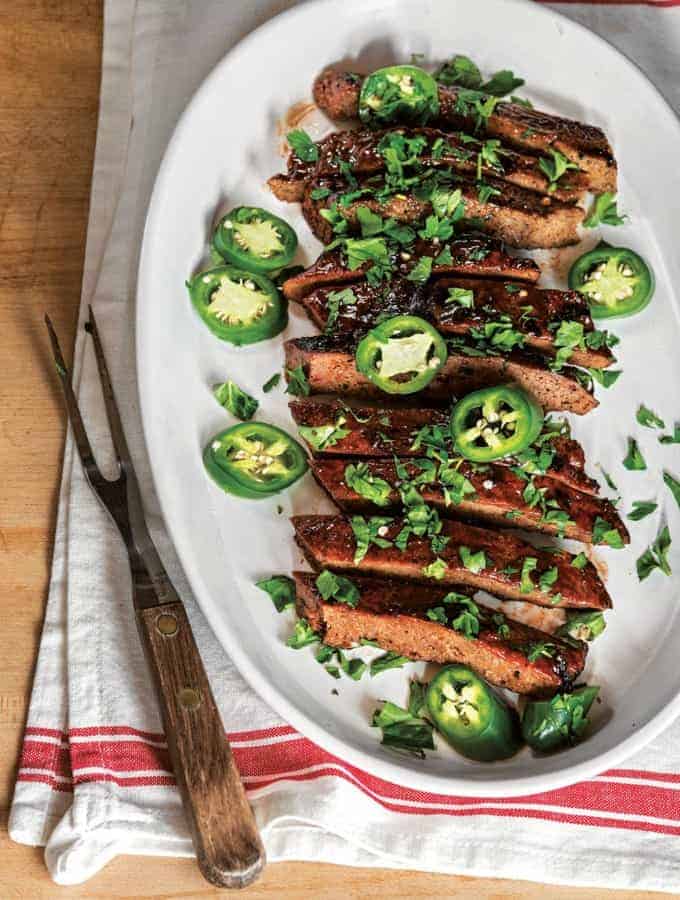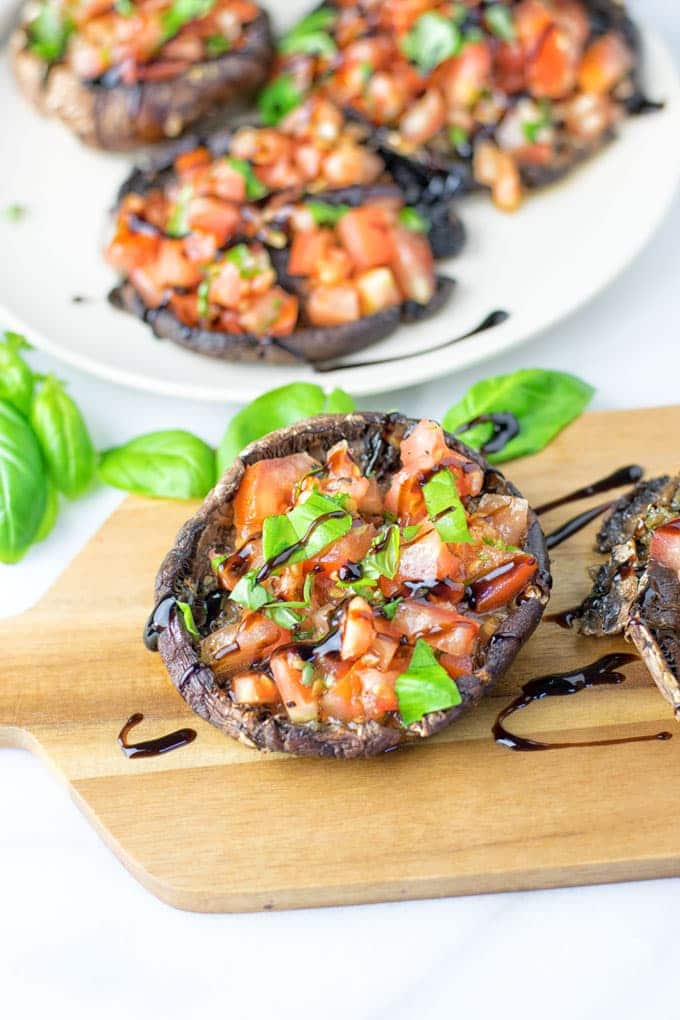 Portobello Mushroom Bruschetta by Florian from Contentedness Cooking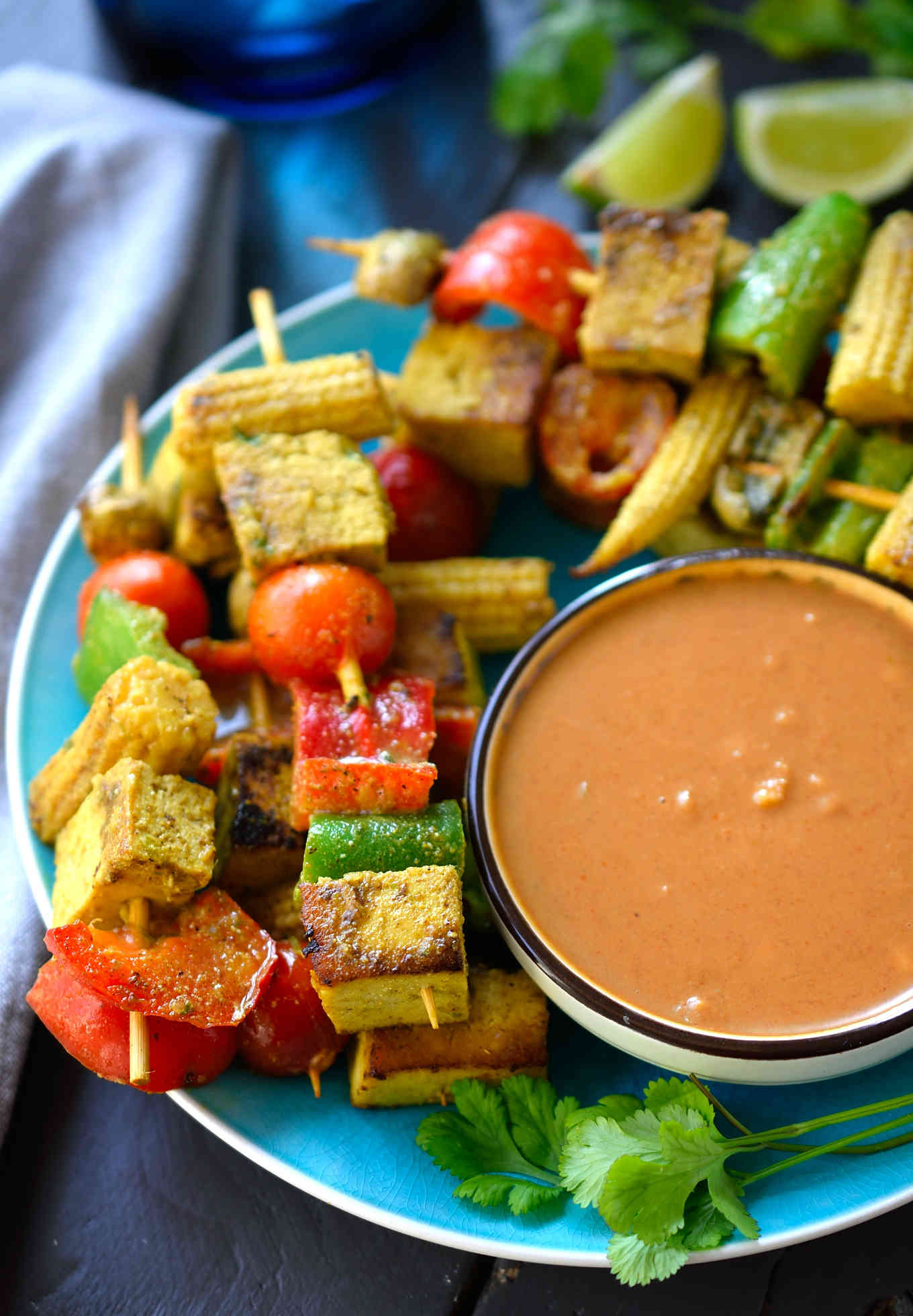 Mixed Vegetable Satay with Peanut Sauce by Mel from Cilantro and Citronella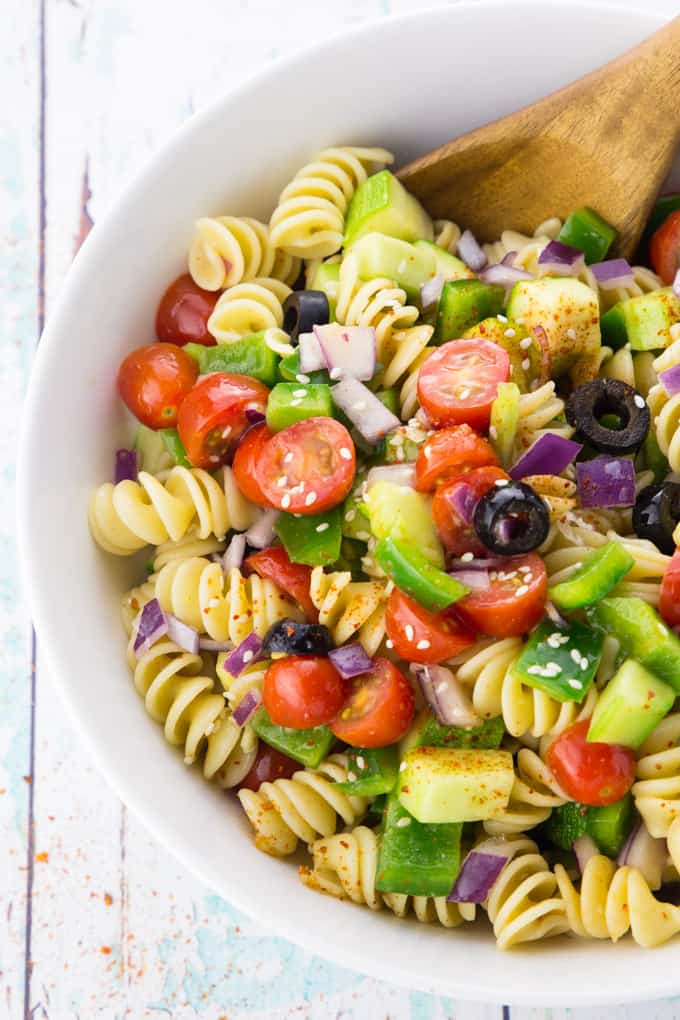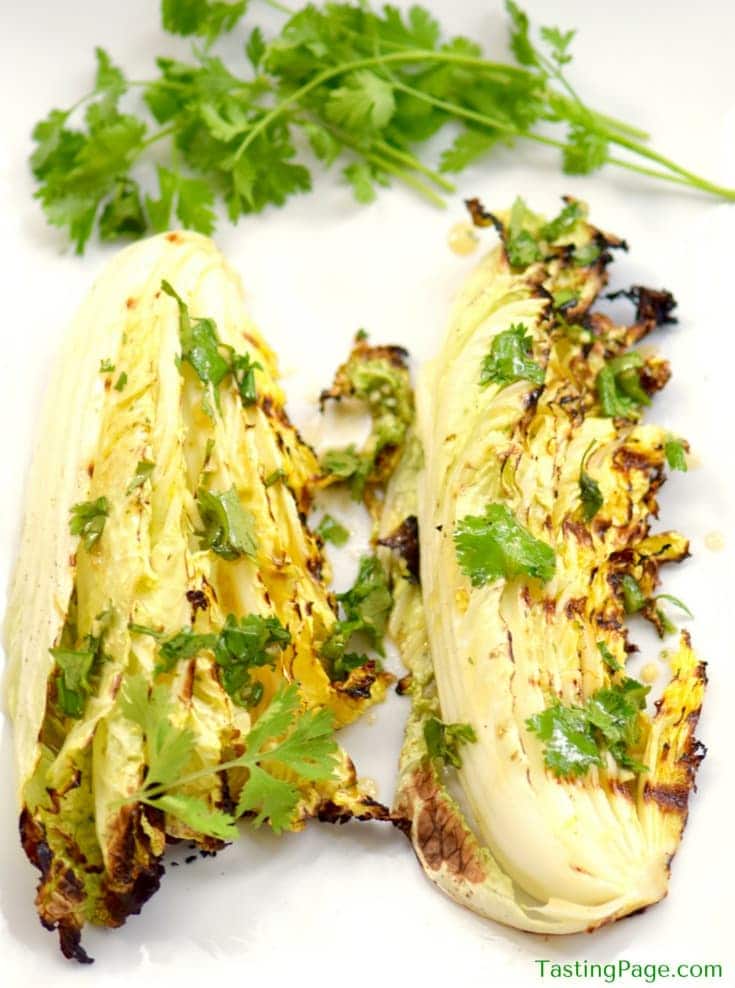 Grilled Cabbage with Asian Lime Dressing by Kelly from Tasting Page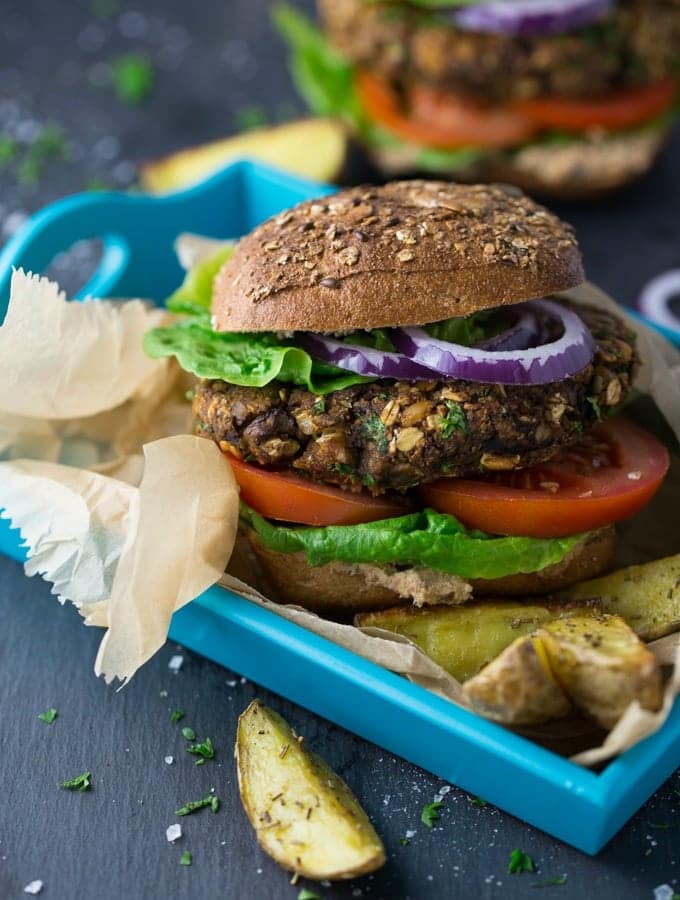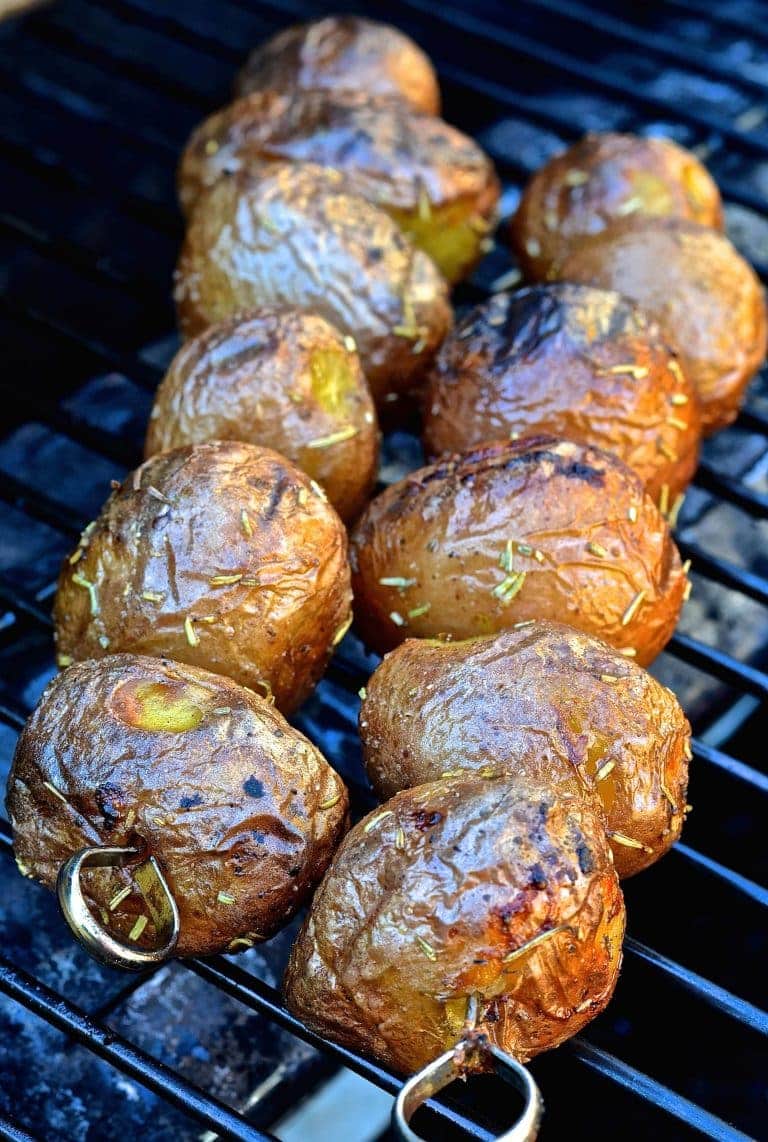 Grilled Baby Potatoes with Rosemary by Melanie from A Virtual Vegan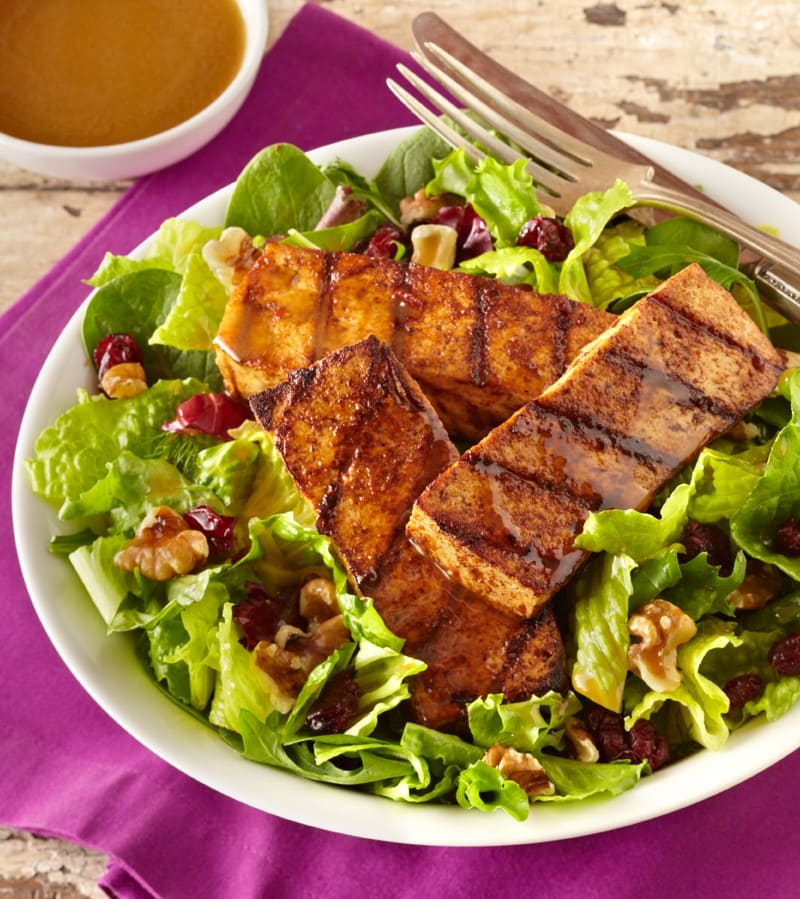 Spicy Grilled Tofu Salad by Alisa from Go Dairy Free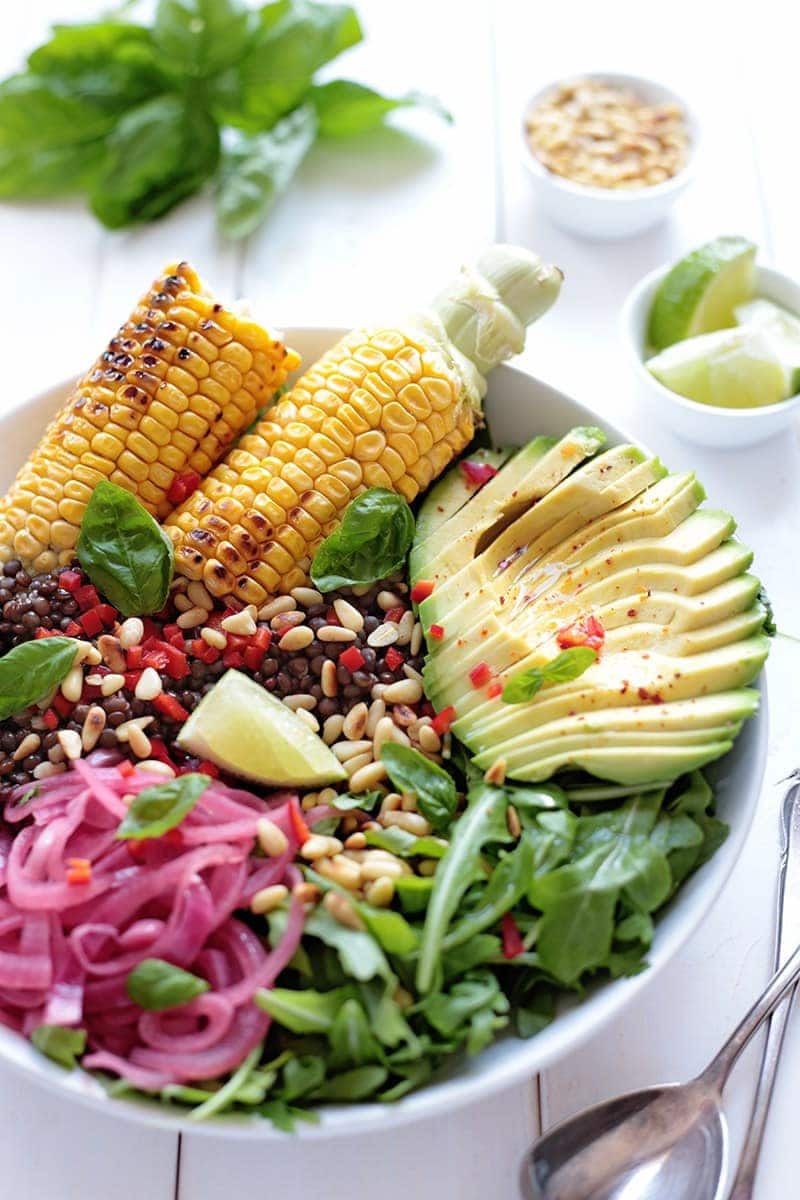 Grilled Corn Salad Bowl by Evi from Green Evi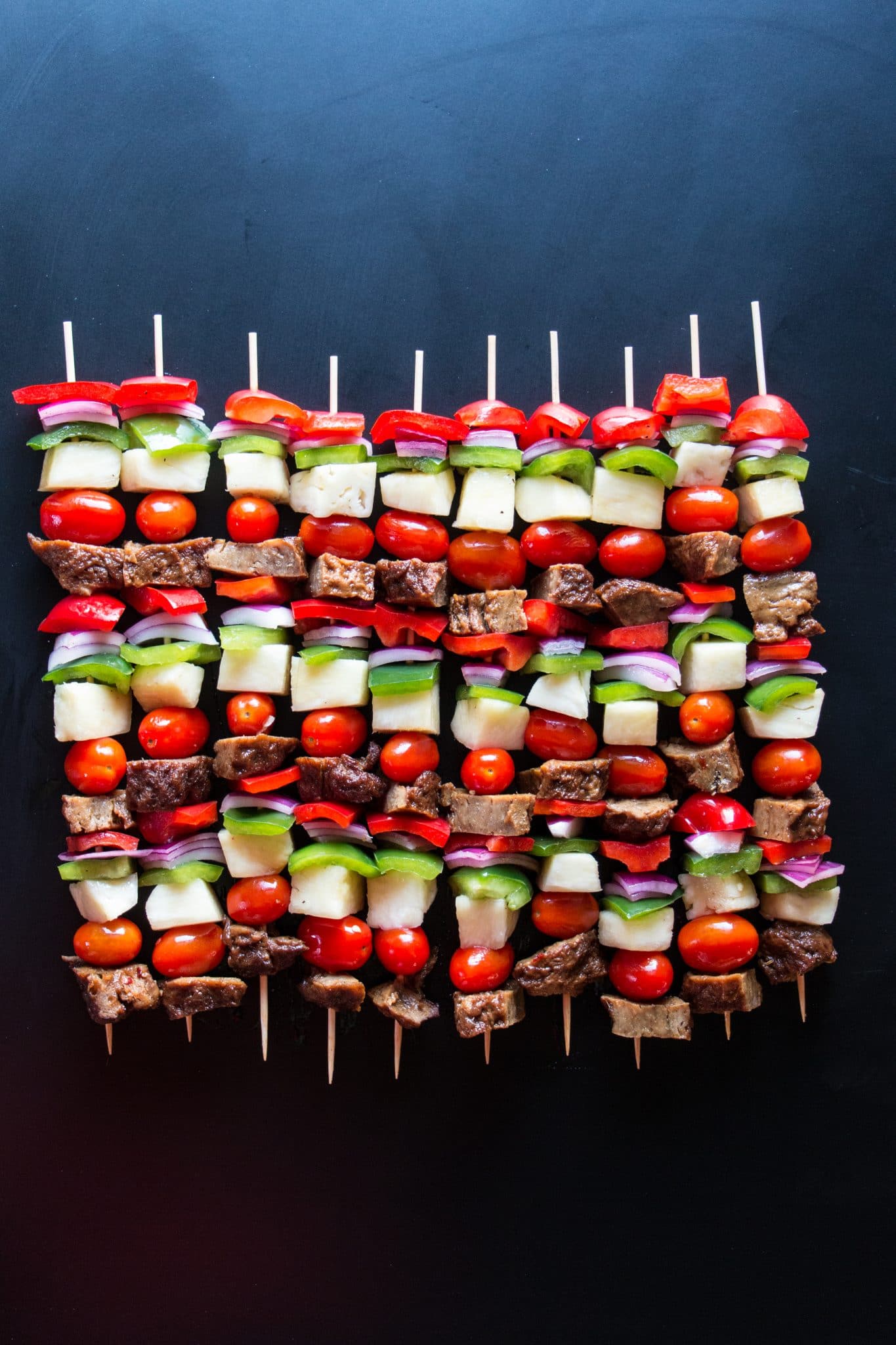 Hawaian Seitan Skewers by Steven from The Nut-Free Vegan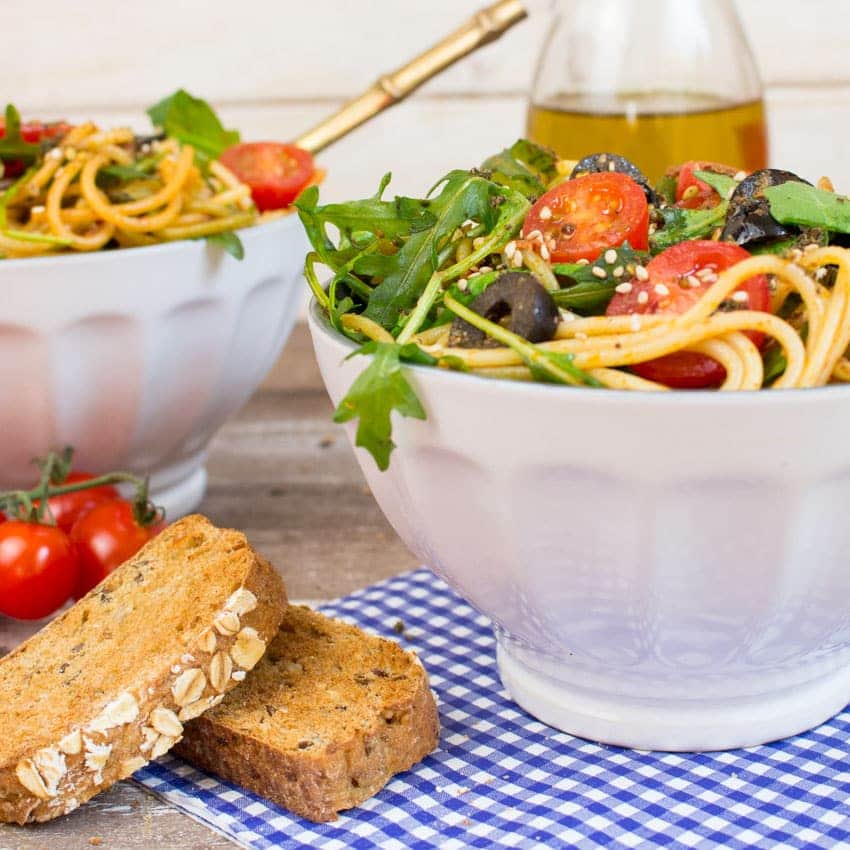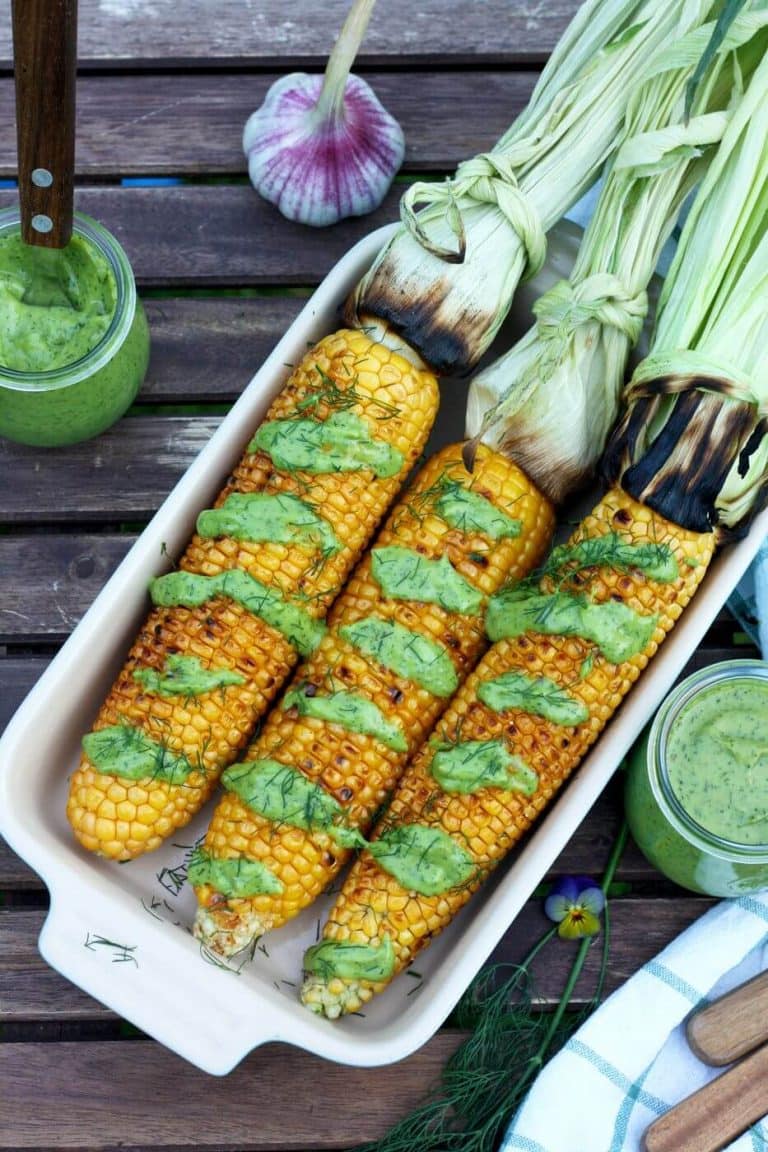 Grilled Corn on the Cob with Creamy Avocado Dill Dressing by Elena from Happy Kitchen Rocks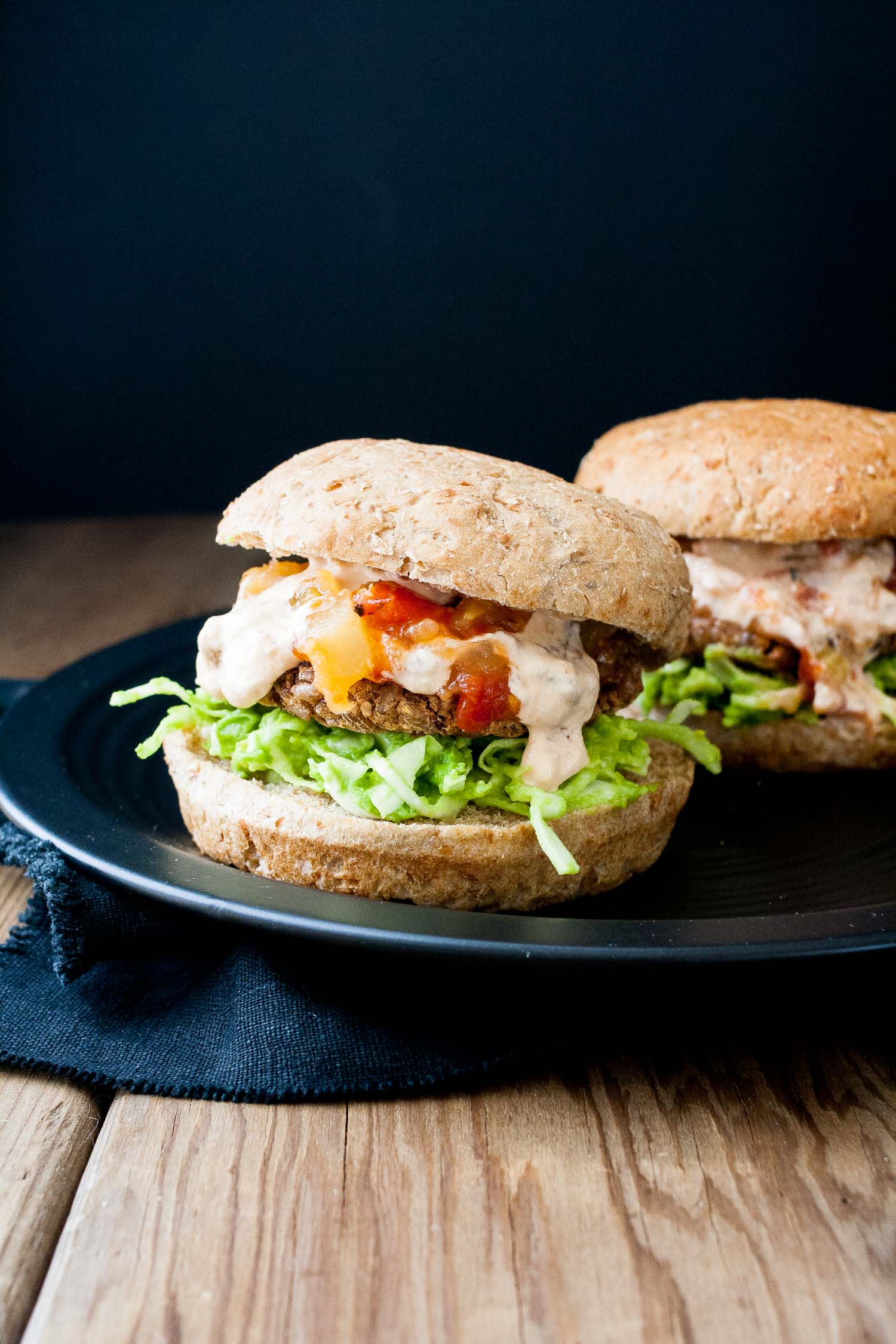 Grillable Sweet and Spicy Black Bean Burgers with Mango Habanero Cream by Sophia from Veggies Don't Bite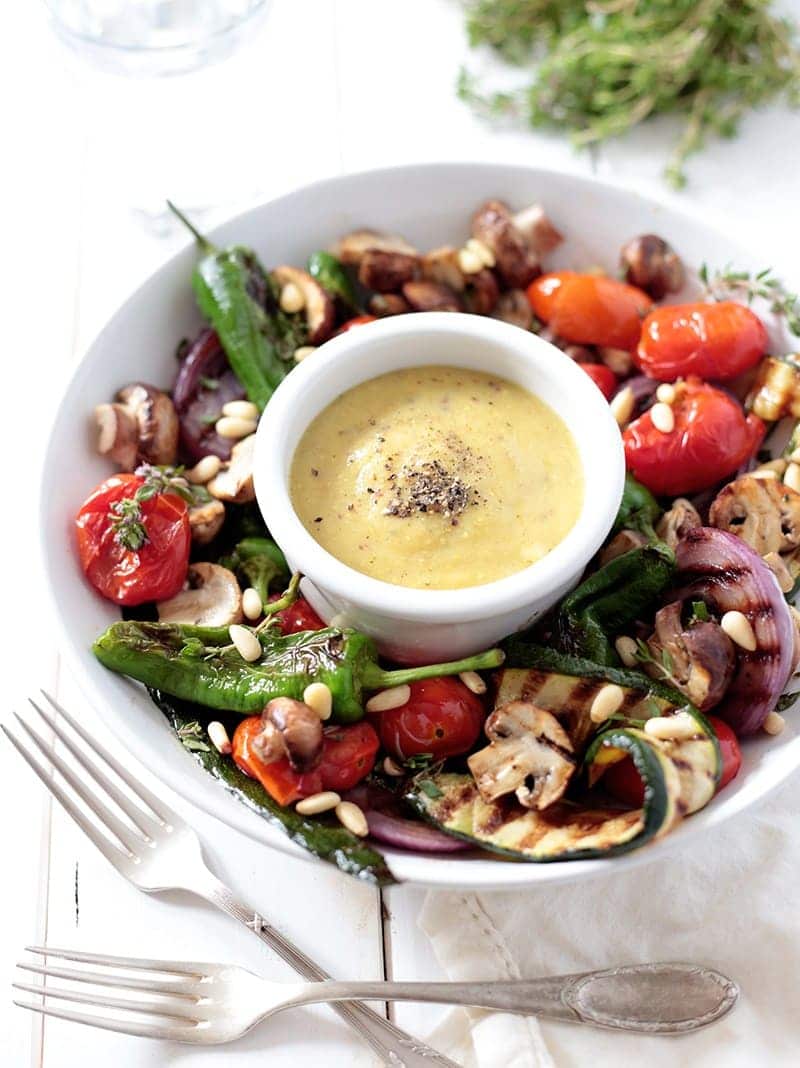 Grilled Summer Vegetables with Apple Mustard Sauce by Evi from Green Evi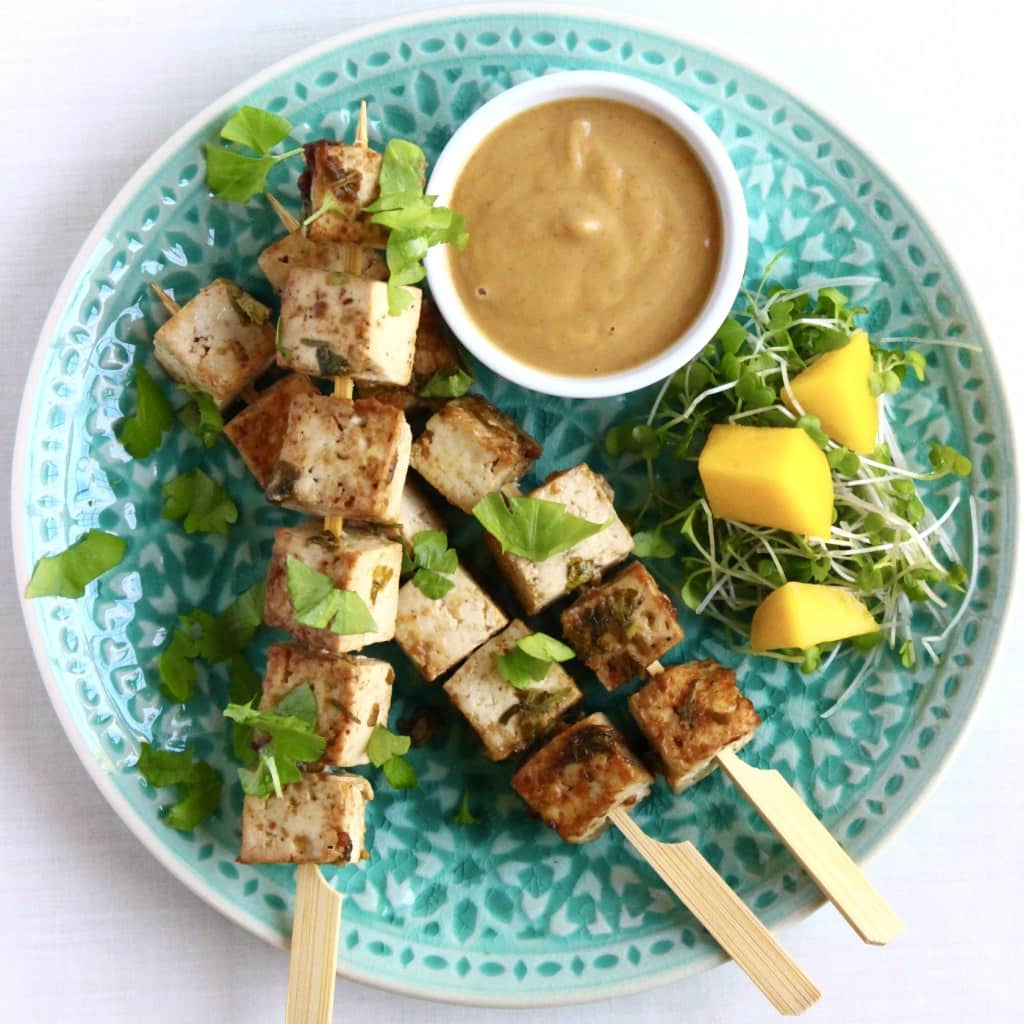 Vegan and Gluten-Free Tofu Satay by Rhian from Rhian's Recipes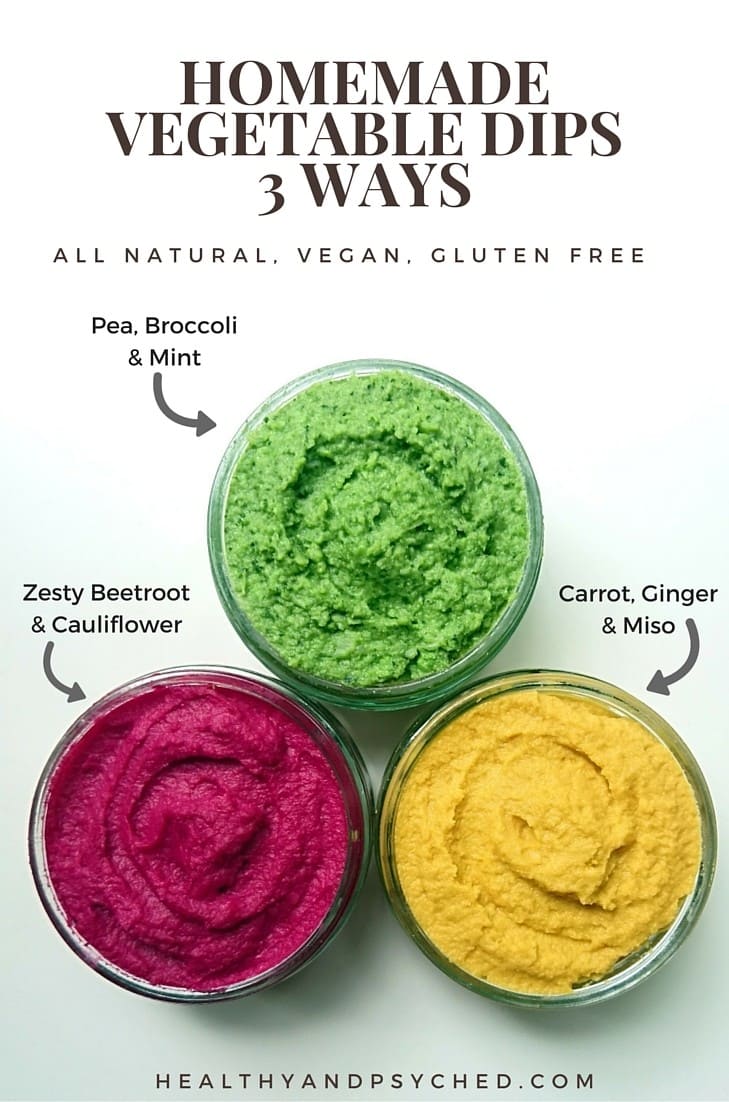 Homemade Dips with Hidden Veggies by Rachel from Healthy and Psyched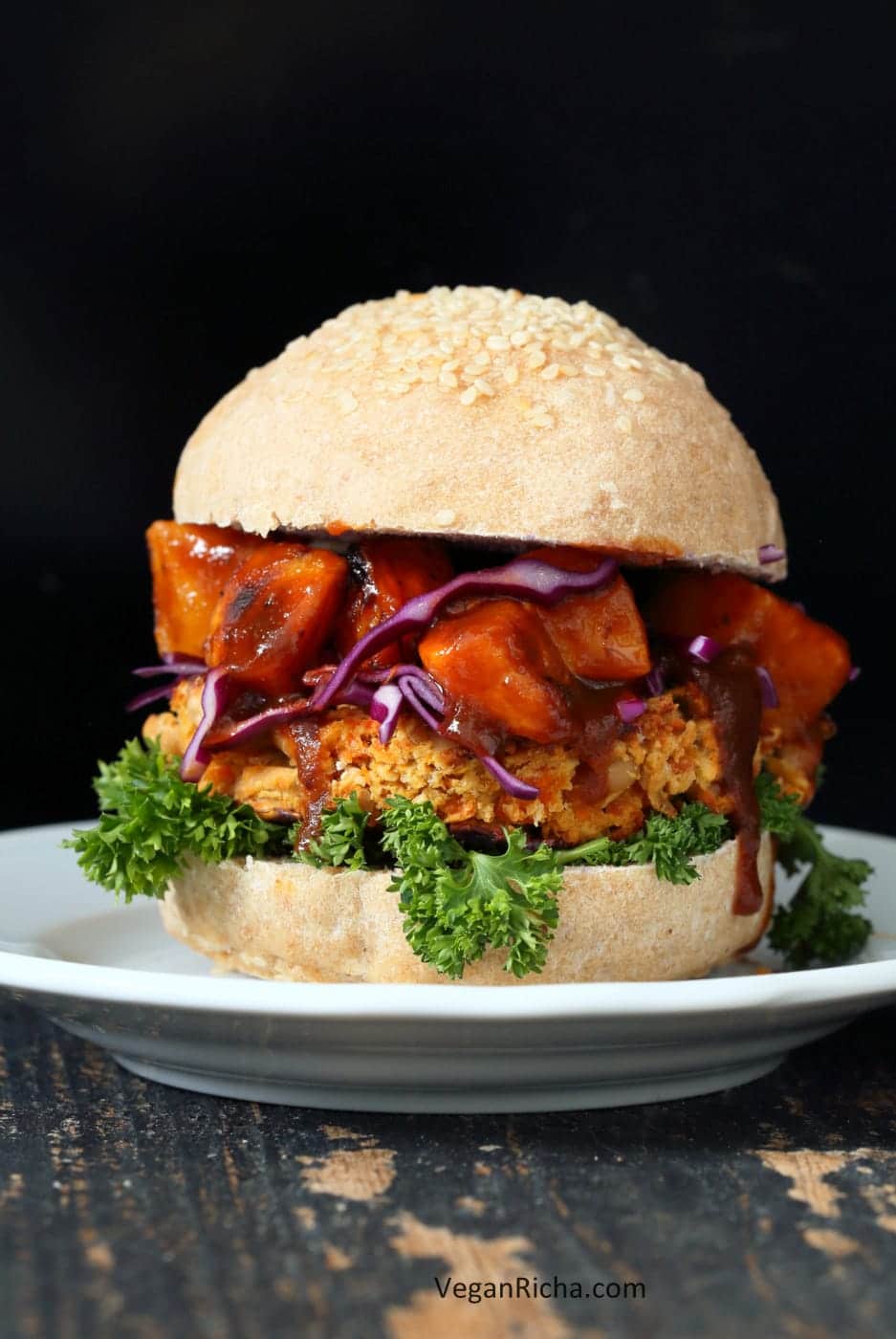 >Peanut Carrot White Bean Burgers by Richa from Vegan Richa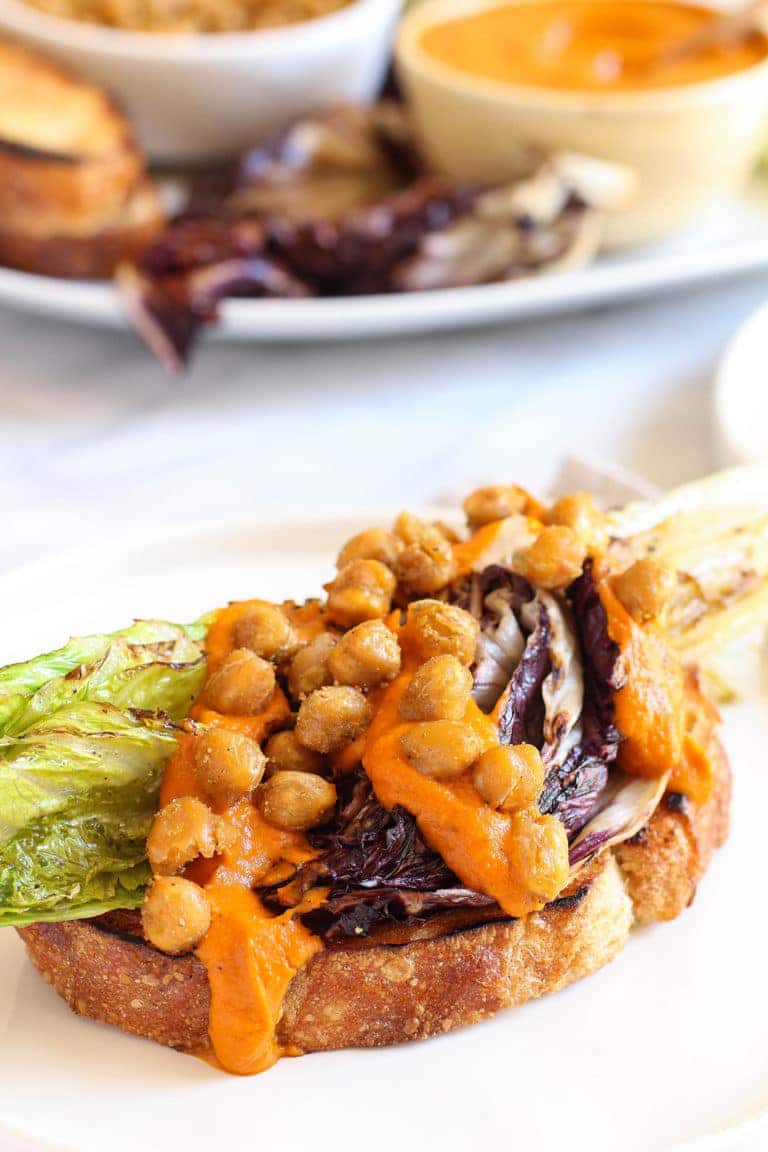 Grilled Romaine & Radicchio Salad with Charred Carrot Dressing by Kristie from The Mostly Vegan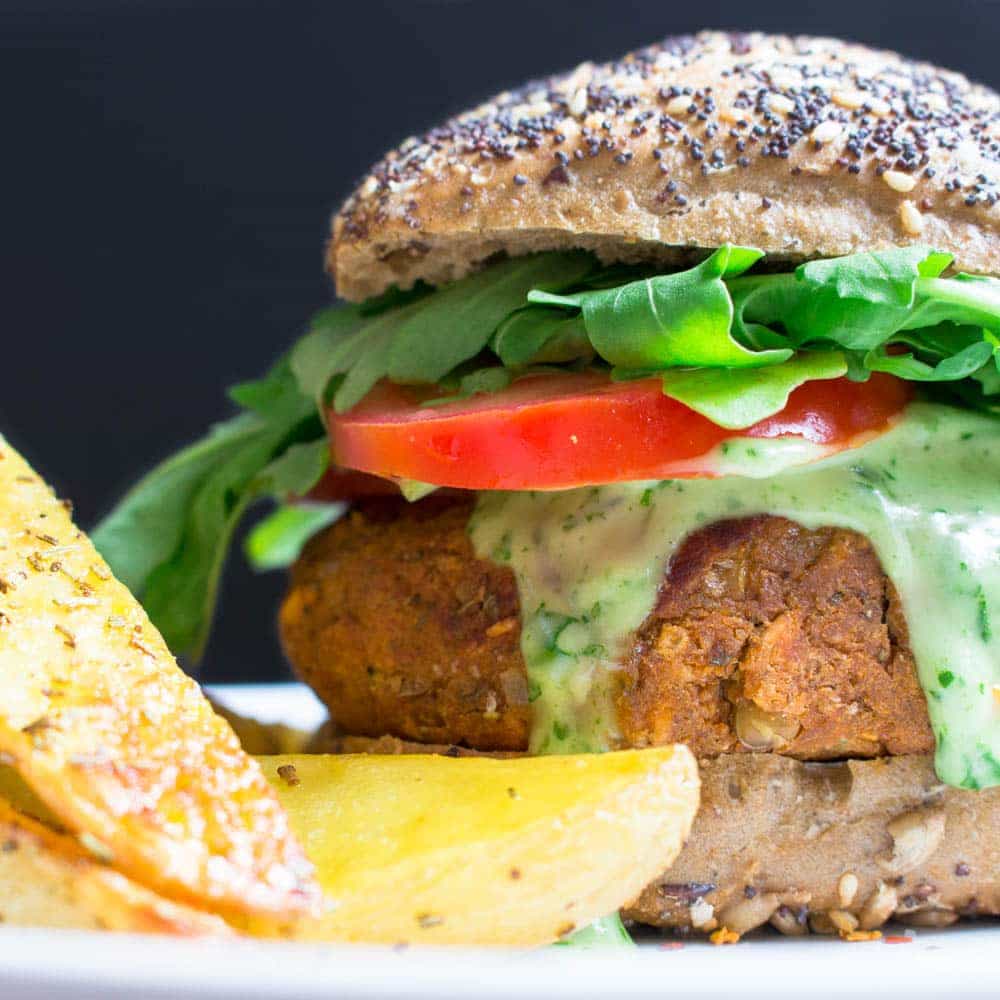 Vegan Lentil Burger with Basil Mayonnaise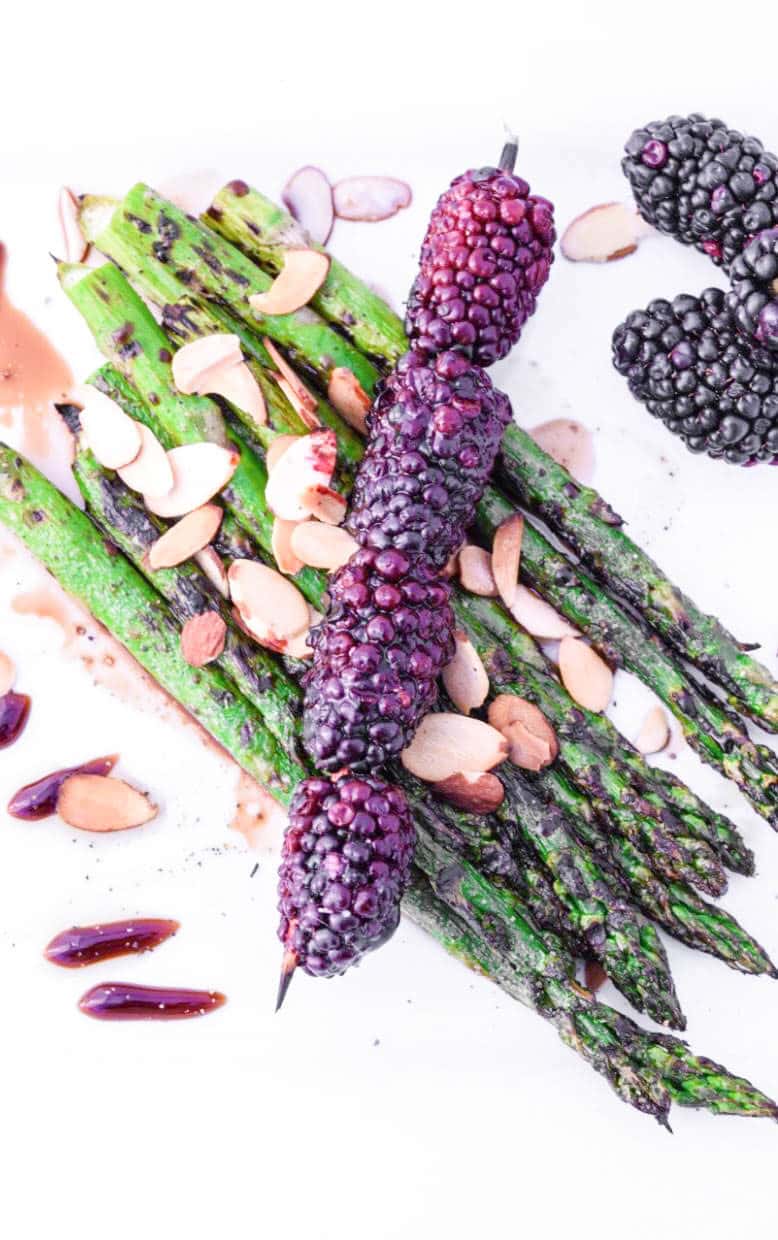 Balsamic Grilled Asparagus & Blackberries with Almonds by Emily from Emily Kyle Nutrition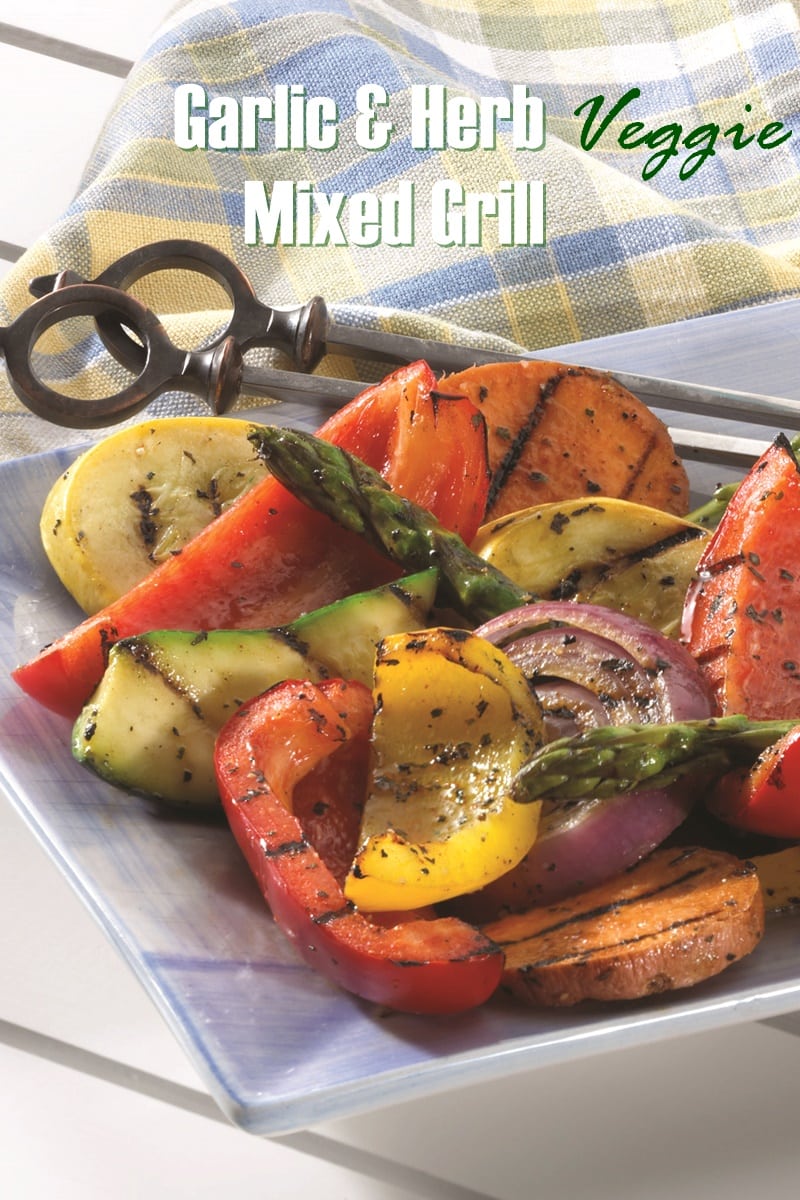 Garlic and Herb Mixed Veggie Grill by Alisa from Go Dairy Free
Creamy Cilantro Lime Corn on the Cob by Sam from It Doesn't Taste Like Chicken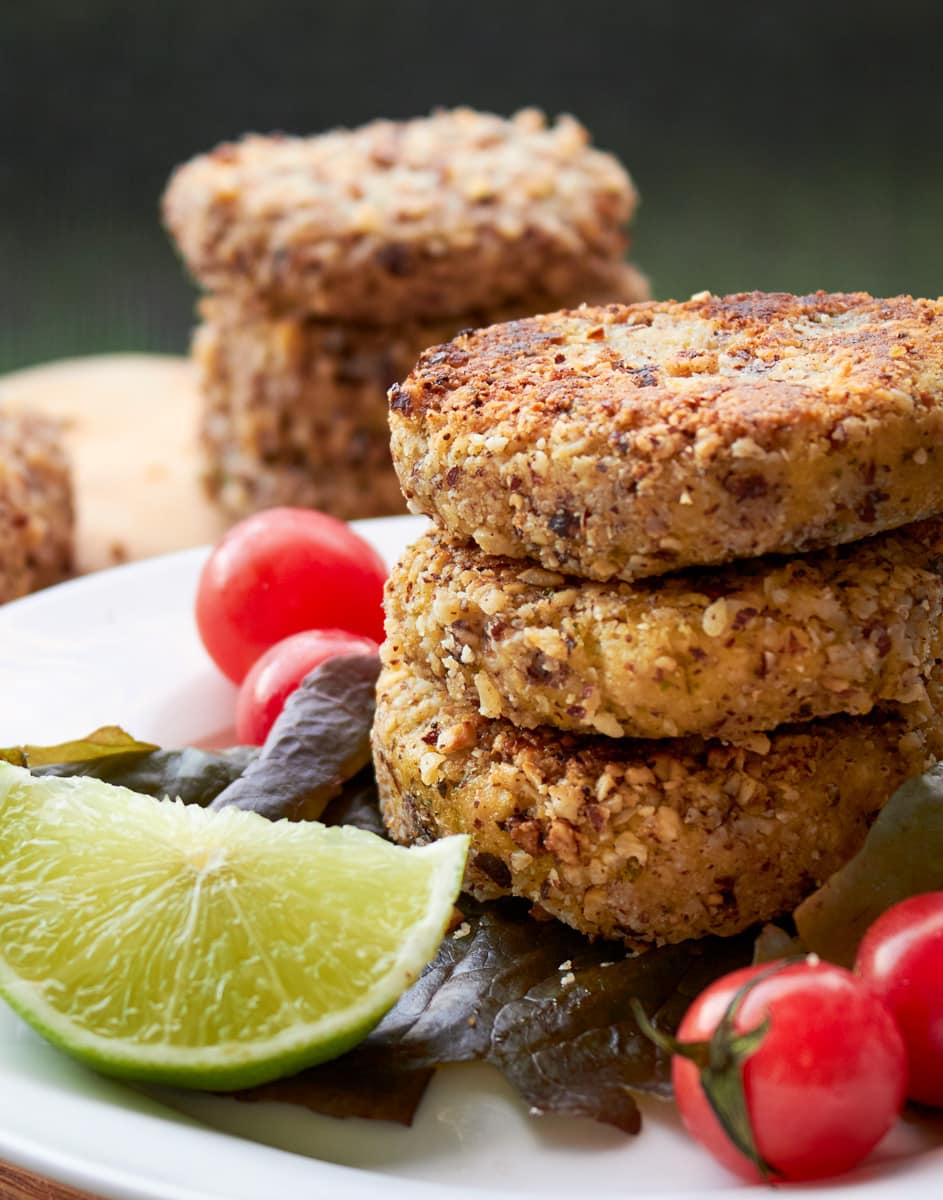 Mini Coriander and Lime Burgers with a Hazelnut Crust by Katie from Delightful Vegans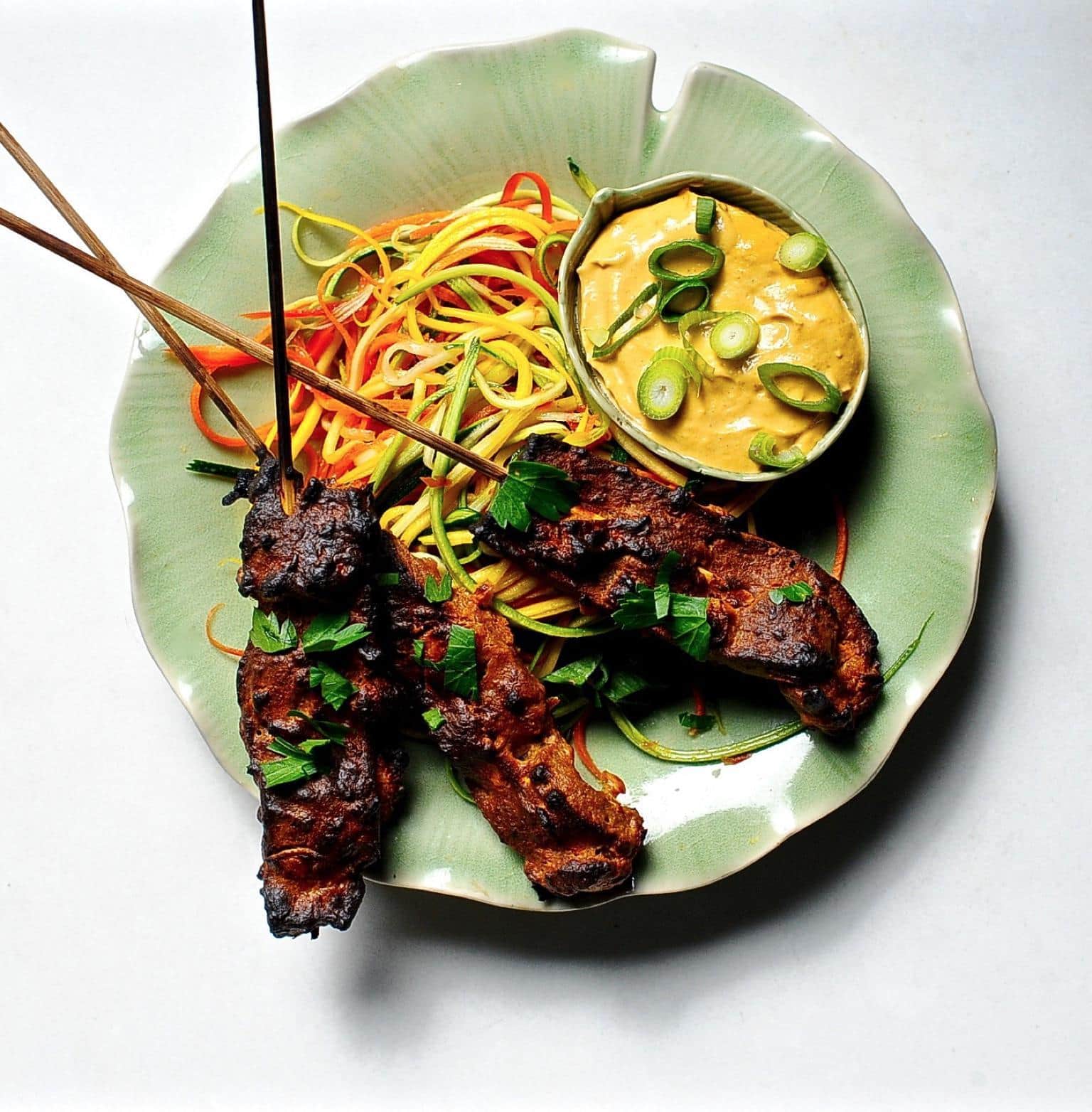 Seitan Satay with Spicy Peanut Sauce by Johanne from Sunnyside Hanne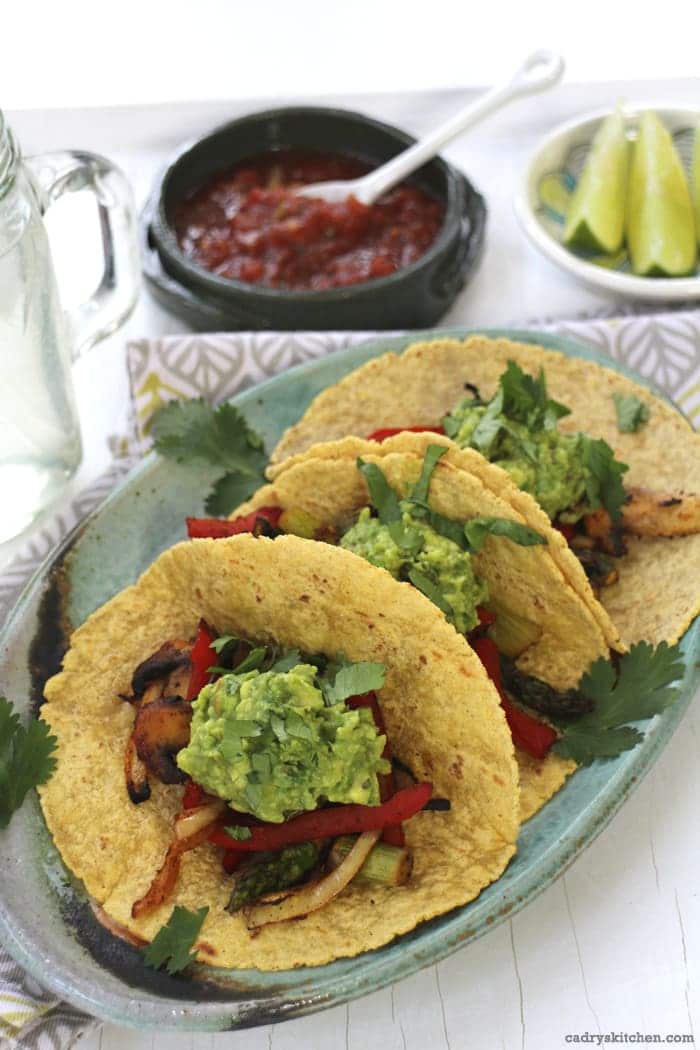 Vegan Grilled Mushroom & Asparagus Fajitas by Cadry from Cadry's Kitchen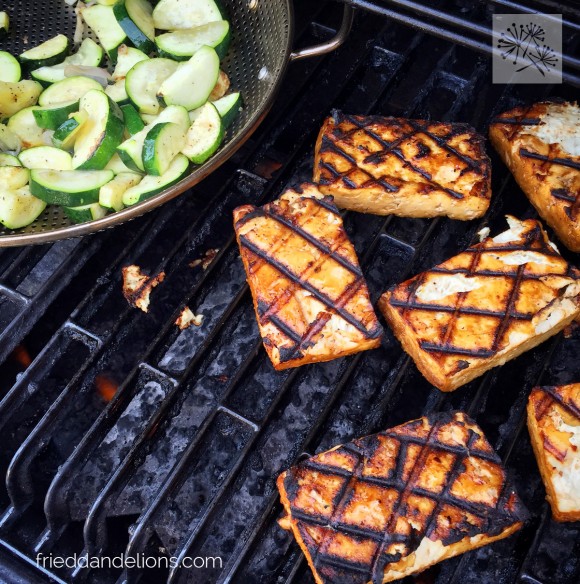 Din Tai Fung Tofu by Sarah from Fried Dandelions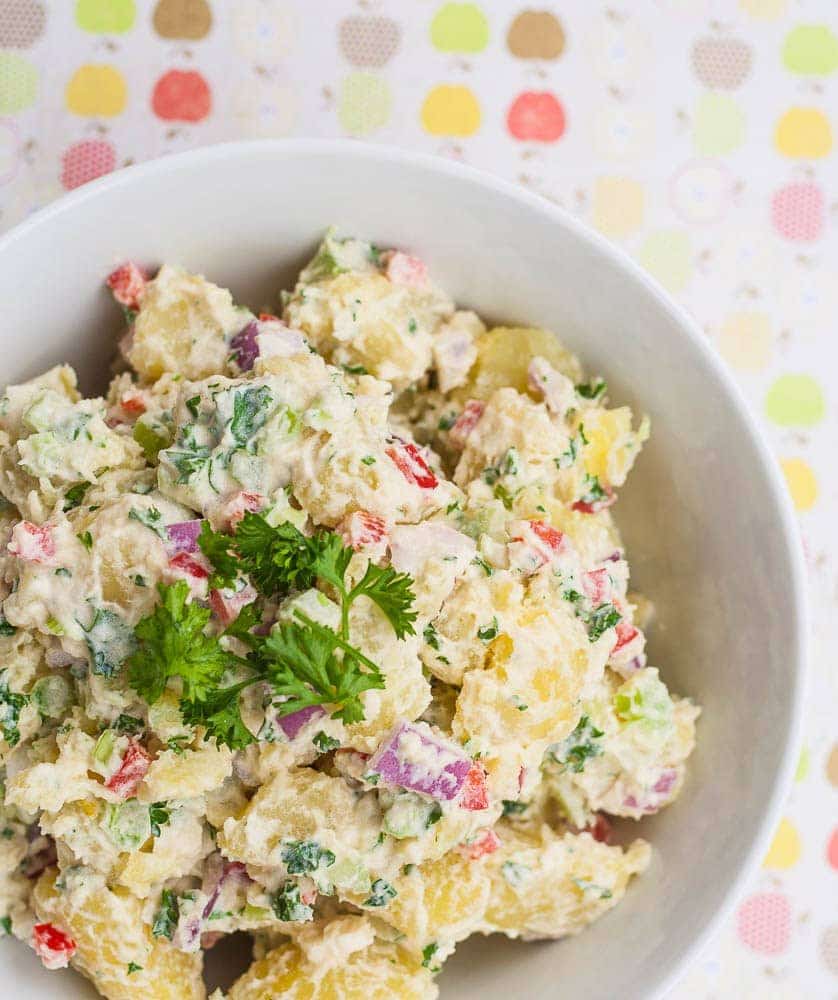 Oil-Free Vegan Classic Potato Salad by Nora from Plant Strong Family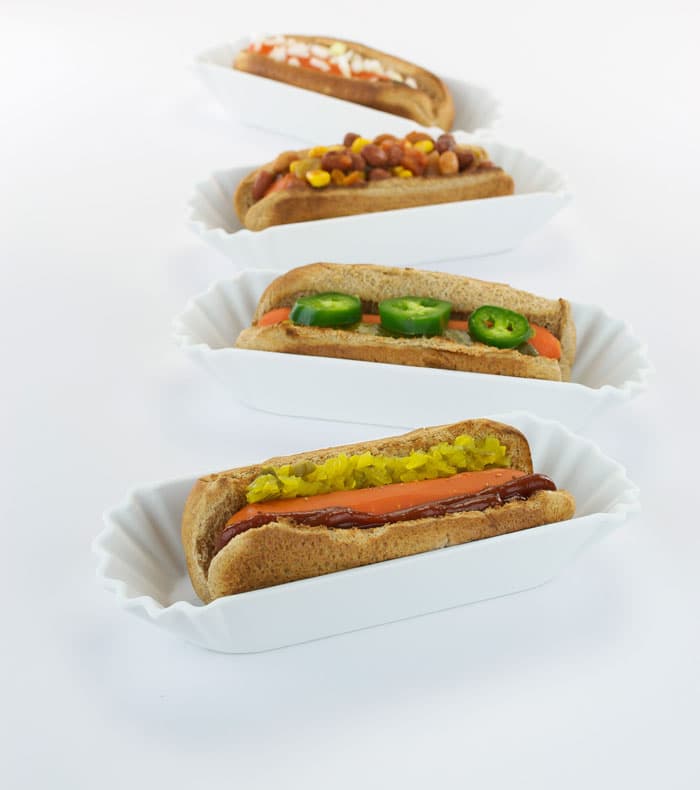 All Natural Carrot Dogs by Kathy from Healthy Slow Cooking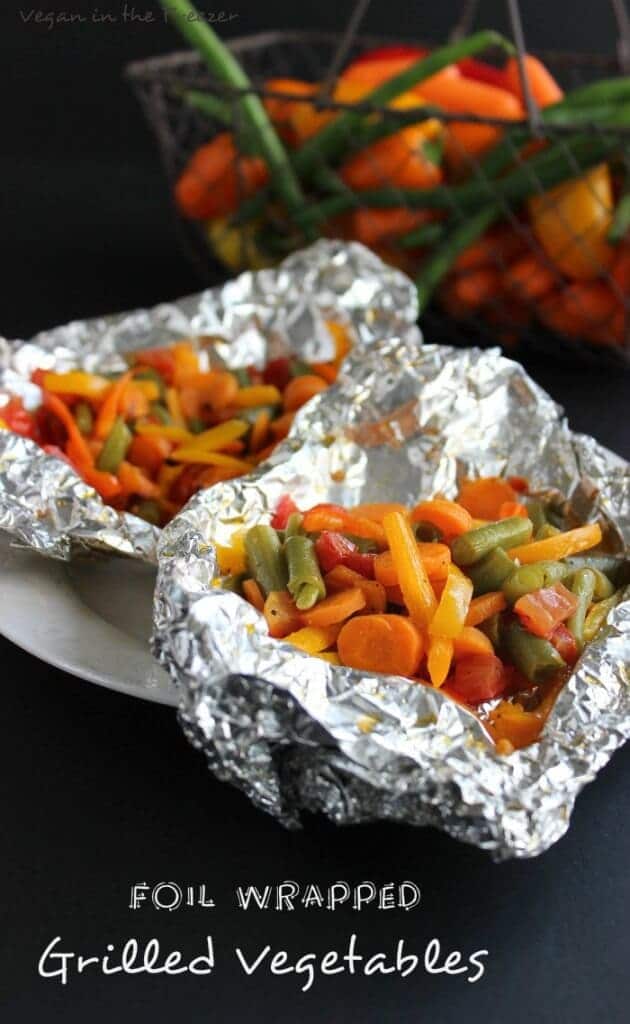 Foil Wrapped Grilled Vegetables by Ginny from Vegan in the Freezer