Vegan baking is much easier than many people think! In this post, you will find many tips and delicious vegan baking recipes.

Vegan baking is super complicated, expensive, and time-consuming? I've heard this so many times and I actually thought it was complicated myself when I became vegan. But it's definitely not!
It actually couldn't be much easier! All you need are some easy tips on how to replace eggs and milk.
What is Vegan Baking and Can You Bake a Cake without Milk and Eggs?
Vegan baking means you don't use any eggs or dairy products for your cakes, cookies, and other baked goods. So no milk, cream, or yogurt.
But don't worry! There are tons of plant-based milk alternatives and many easy ways to substitute eggs.
You can even veganize old baking recipes if you just substitute a couple of the ingredients. So yes, you can definitely bake a cake without milk and eggs. No problem at all!
A Little Guide To Vegan Baking
I absolutely LOVE vegan baking! But when I became vegan more than 5 years ago (wow, time really flies!), I had tons of questions:
What is vegan baking?
Can you bake a cake without eggs and milk?
And are vegan desserts good?!
I could go on with this list for a really long time. I mean everything was so NEW and I couldn't really believe that baking without eggs and milk would actually work.
Well, I couldn't have been more wrong! It really does work and it's often even more delicious and also healthier.
So we'll start with the basics:
So What Can I Use as a Substitute for Eggs in Vegan Baking?
You can for example use applesauce, flaxseeds, or mashed bananas instead of eggs. This might sound a bit weird if you're new to vegan baking, but it's amazing how well this works!
These are my favorite vegan substitutes for eggs:
Mashed Banana– I love using mashed bananas for cookies, muffins, and brownies. I usually add about 1/2 cup of mashed bananas. Make sure the banana you use is very ripe!
Flaxseeds – Soaked flaxseeds, also called flax eggs, are probably the vegan egg substitute I use the most. You can use them for all kind of baked goods: vegan brownies, cakes, cookies, and even pancakes. How to make a flax egg: Combine one tablespoon of ground flax seed with 3 tablespoons of water. Stir well and let it sit for about 5 minutes to thicken. One flax egg equals one egg. But how do you make flaxseed meal? You could either use a high speed blender, a good food processor, or a flax mill. I usually just use my blender and pulse for about 3-4 times. It's super easy! If you've got some leftover flaxseed meal, just store it in an airtight container in the fridge and you can use it for your next flax eggs.
Applesauce – Applesauce is a great egg substitute for vegan muffins! I usually use 1/4 cup of unsweetened apple sauce. Vegan brownies with applesauce are also amazing. It makes them super fudgy! I also used unsweetened apple sauce for my vegan tahini brownies.
Chia Seeds – Chia seeds as an egg substitute work similar to flaxseeds. Use the same ratio as you would use for the flaxseed mixture.
Pumpkin Puree– I love using pumpkin puree for all fall-inspired recipes with cinnamon and nutmeg. 1/4 cup of pumpkin puree can substitute one egg.
There are also other ways to substitute eggs in vegan baking like store-bought egg replacers, aquafaba, or even silken tofu. Peta has a great article about egg replacements .
You might want to check it out if you're looking for more information on how to replace eggs in vegan baking.
What Can I Use Instead of Cow's Milk?
Cow's milk is even easier to replace than eggs. Just use almond, soy, or oat milk instead. You can find a great variety of plant-based milk alternatives at basically any supermarket these days.
If you're baking savory recipes, make sure to use unsweetened almond or soy milk.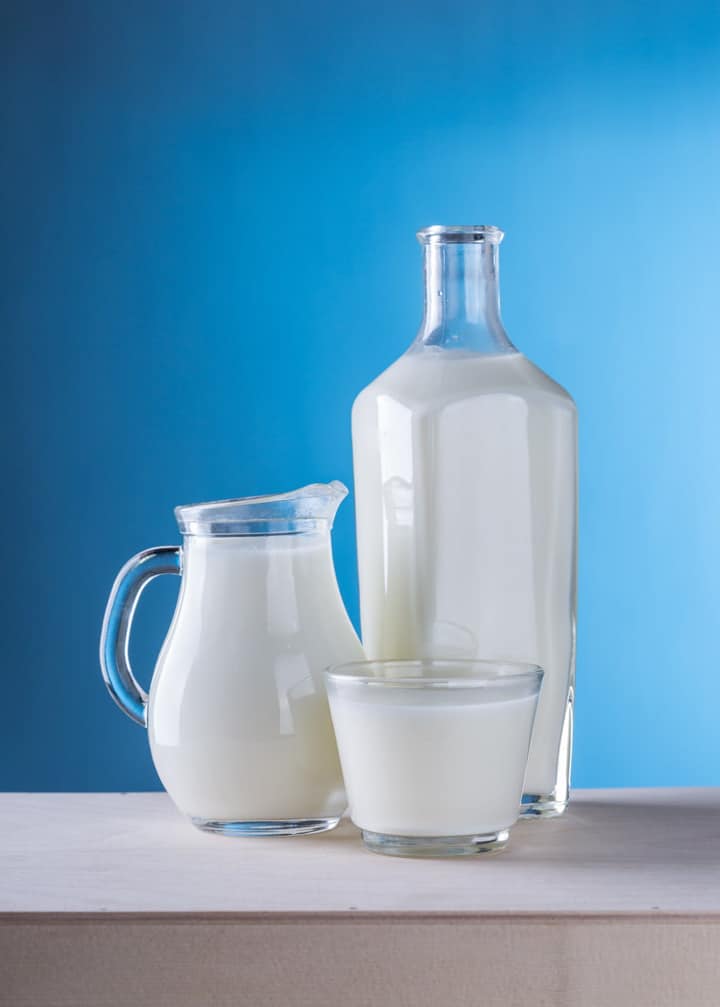 Here are some of my favorite vegan baking recipes:
I LOVE TO HEAR FROM YOU GUYS!
I hope you enjoy these vegan baking tips and recipes as much as I do! Don't forget to pin or share this post so you have these tips ready when you need them!
If you give any of these recipes a try, I'd love to know what you think about it. Just leave me a comment below. Your comments really make my day!
You like my recipes and roundups and want to see more? Then follow me on Facebook, Instagram, or Pinterest!
Sina