Celebrate Independence Day with these vegan 4th of July recipes! So many vegan burgers, potato salads, and vegan hot dogs in just one place! And of course we've also got some simple red, white, and blue recipes for you! Perfect for your 4th of July party!
These vegan 4th of July recipes are the perfect proof that you don't need meat to enjoy an amazing summer party! On the contrary, you can have a delicious July 4th cookout with a huge vegan buffet!
Vegan grilling recipes, vegan 4th of July desserts, potato and pasta salads as well as vegan burgers and hot dogs! We've got it all!!
Or maybe you're vegan and you're invited to a 4th of July party and you're still unsure what to bring? Don't worry. We've got you covered with vegan recipes that will impress even meat-eaters!
The Fourth of July means fun, time with family and friends, and good food! And you definitely don't have to miss out on that because you're vegan. If you're looking for even more vegan recipes for the grill, check out my roundup of 30 vegan BBQ and grilling recipes. Or what about more vegan pasta salads or vegan popsicles?
So invite some friends over, fire up the grill, and enjoy the fireworks! We've got some delicious vegan grilling recipes like vegan ribs and hot dogs for you and some typical American sides. And when you're done with this feast, top it off with some patriotic desserts like an American flag sheet cake, a patriotic fruit salad, or some vegan fruit tarts with berries.
So let's get started with all those patriotic vegan 4th of July recipes to make your summer party unforgettable!
25 Vegan 4th of July Recipes
Mushroom Veggie Burgers from Caitlin from From My Bowl
American Flag Sheet Cake by Kare from Kitchen Treaty
Grillable Veggie Burger by Richa from Vegan Richa
Portobello Mushroom Hot Dogs by Alissa from Connoisseurus Veg
Vegan Fruit Tarts by Sarah from My Darling Vegan
Vegan Ribs Classic BBQ Short Ribs by Linda from Veganosity
Vegan Watermelon Cake by Alisa from Go Dairy Free
Vegan BBQ Black Bean Burger by Sophia from Veggies Don't Bite
Grillable Vegan Black Bean Patties
Strawberry Shortcake Ice Cream Bars by Melissa from Vegan Huggs
All American Hot Dogs – Three Ways by Steven from The Nut-Free Vegan
Healthy Vegan Macaroni Salad by Sophia from Veggies Don't Bite
Vegan Chili Dog by Cadry from Cadry's Kitchen
Vegan Vanilla Pudding by Jenn from Veggie Inspired
"Honey" BBQ Ribz by Linda from Veganosity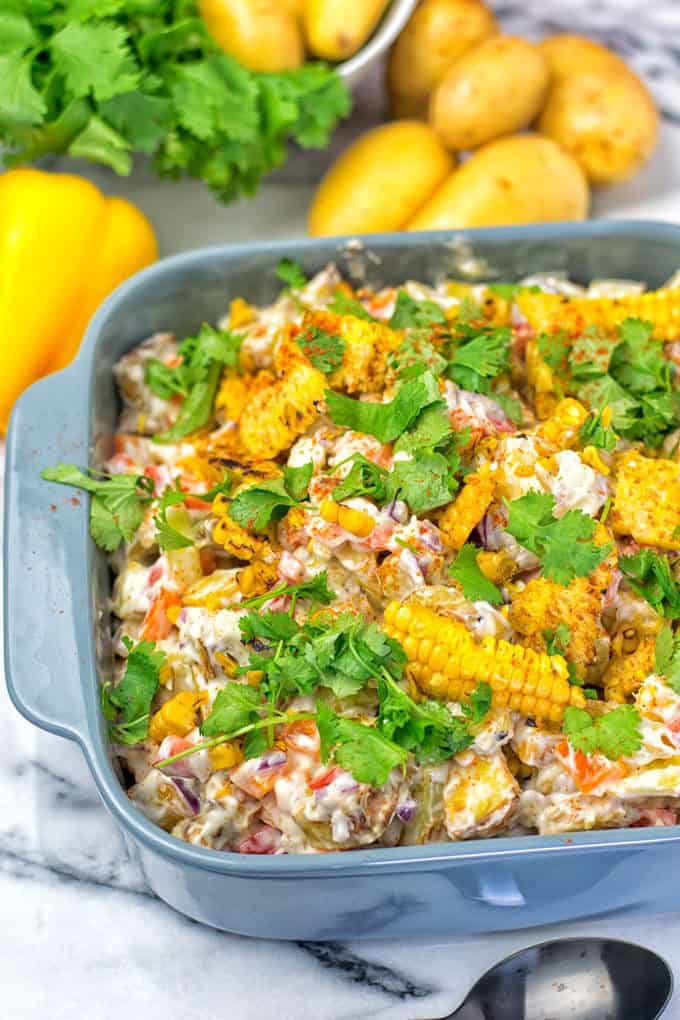 Mexican Street Corn Potato Salad by Florian from Contentedness Cooking
4th of July Brownies by Brita from Food with Feeling
Classic American Macaroni Salad by Rebecca from Strength and Sunshine
Patriotic Berry Tart with Oreo Cookie Crust by Kelly from The Pretty Bee
Classic American Vegan Potato Salad by Rebecca from Strength and Sunshine
Sesame Ginger Tofu Kabobs by Barbara from Green Scheme
Vegan Yogurt Mousse by Alisa from Go Dairy Free
Vegan Queso Stuffed Mini Peppers by Karen from Crave Veggies