Wow! Can you believe the summer holidays are almost over?! This summer went by sooo fast. Well, it's not over yet, but only one month till September. And that's almost fall. OMG!! Well, now that school is about to start, it's definitely time for some vegan lunch box recipes.
I looked through all of my recipes on the blog and put together a list of some delicious vegan lunch box recipes for you. They're all pretty healthy and really easy to make!
The collection includes sweet as well as savory recipes. We got a couple of vegan energy bites, some vegan muffins, cookies, some sweet vegan treats like chocolate banana sushi and date snickers, and also some savory summer rolls and Mediterranean pinwheels. Everything is 100 % vegan and kid-friendly! But check it out yourself…
So let's get started:
Back to School – 10 Amazing Vegan Lunch Box Ideas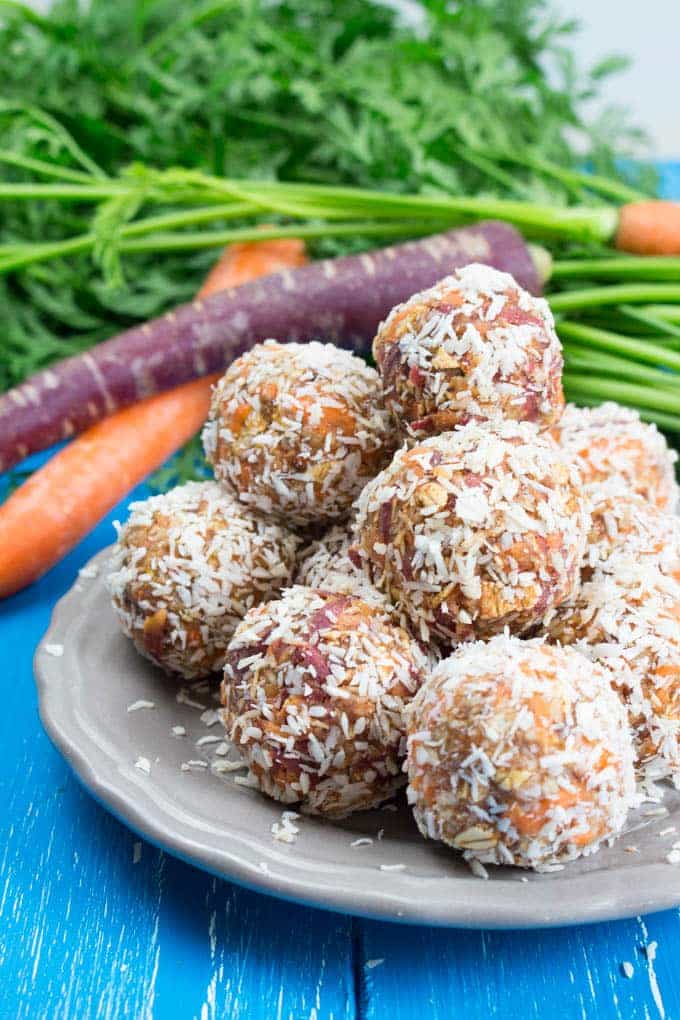 These vegan carrot no bake energy bites are the perfect treat for your kids at school. They're made of almonds, coconut flakes, grated carrots, and oats. They're so yummy, incredibly healthy, and super easy to make! Your kids will love them!
You want a change from sandwiches and wraps for your kid's lunch box? Make them a couple of these vegan summer rolls with mango and avocado. Add some peanut sauce in a separate box and they're good to go. What a healthy and colorful lunch box they will have!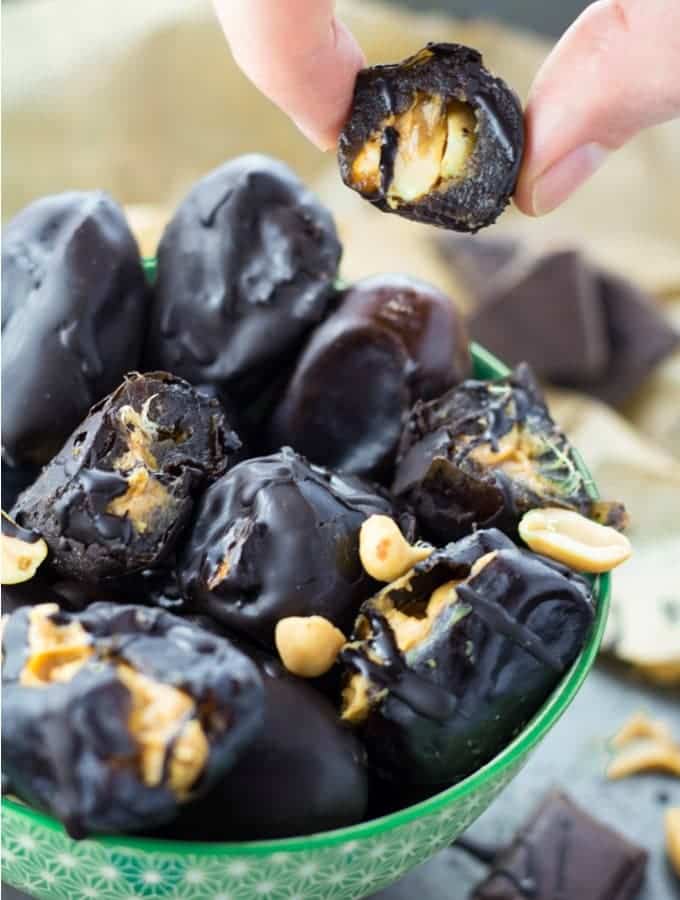 OMG, I'm so in love with these healthy vegan date snickers! They taste so much like snickers, but they're soooo much healthier, which makes them the perfect little treat for your kid's lunch box.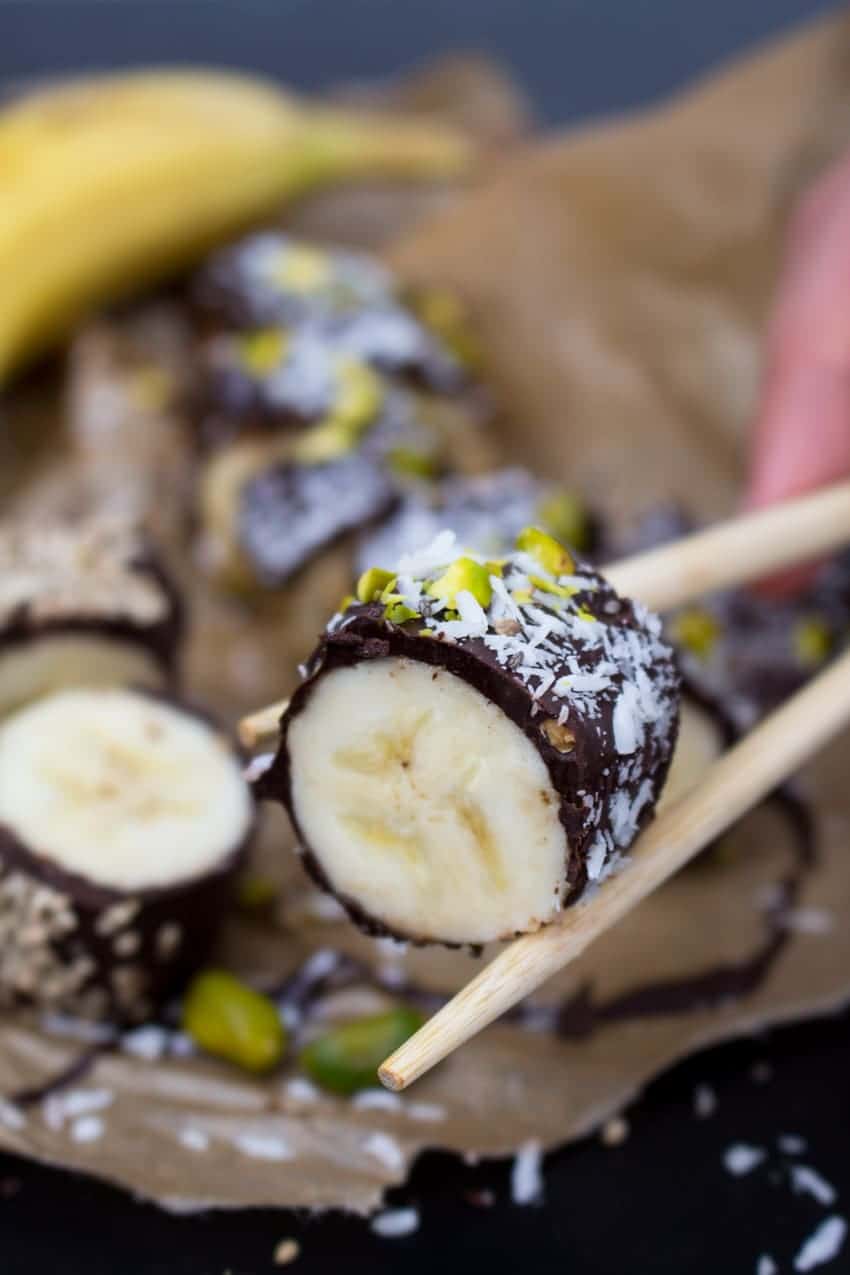 Talking about vegan treats. What about these vegan chocolate banana sushi? Don't they look amazing? Of course your kids will need no chopsticks to eat them. Hands will do just fine!
Or are you looking for something savory? Then you might like this pumpkin hummus dip with fresh parsley and whole wheat sesame crackers. It's packed with protein and iron! Perfect for a long day at school…
These  vegan carrot zucchini muffins are super moist, sweet, and incredibly healthy at the same time. They're perfect for a quick snack or also for breakfast. Plus they are so easy to make! Perfect to smuggle in some healthy veggies for those picky eaters. Haha!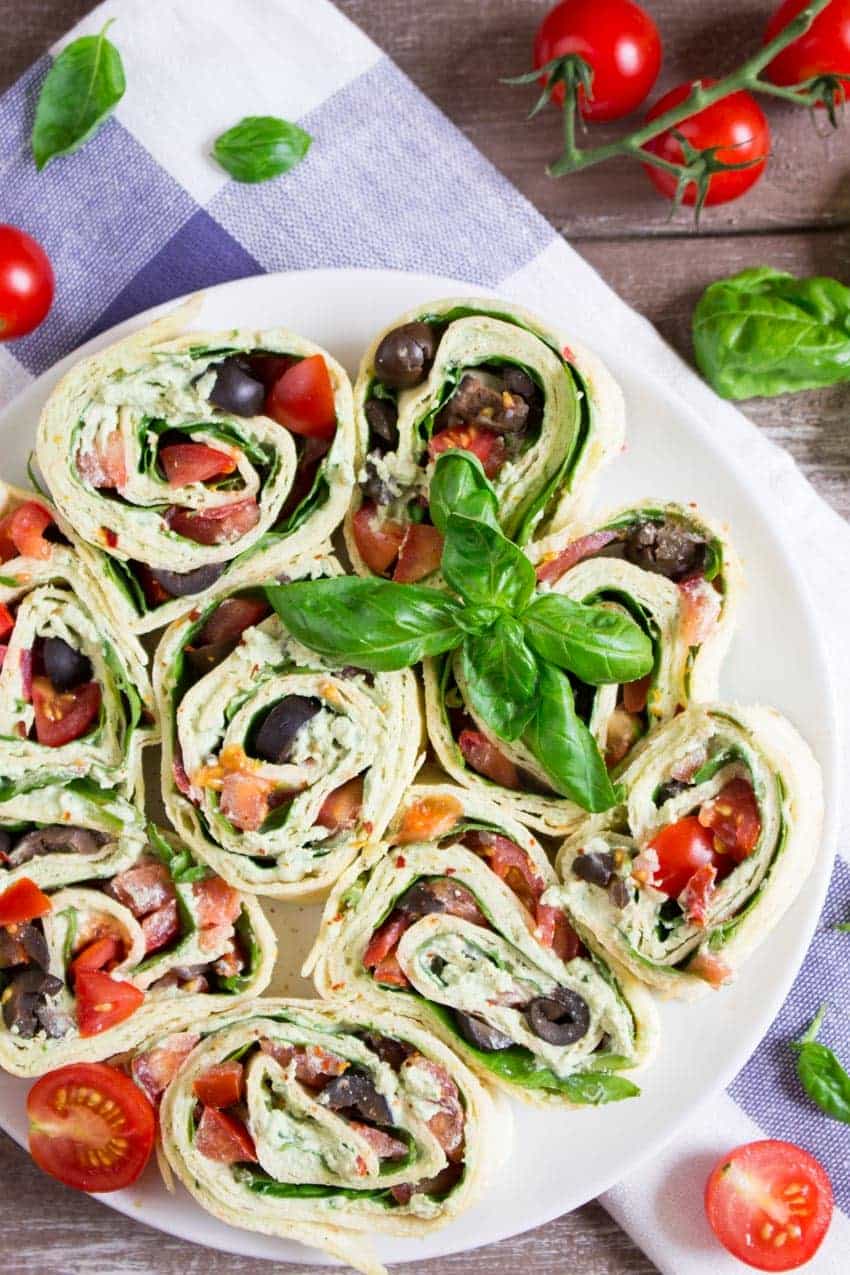 Another savory vegan recipe for your kid's lunch box. These vegan pinwheels with basil ricotta are a real crowd pleaser!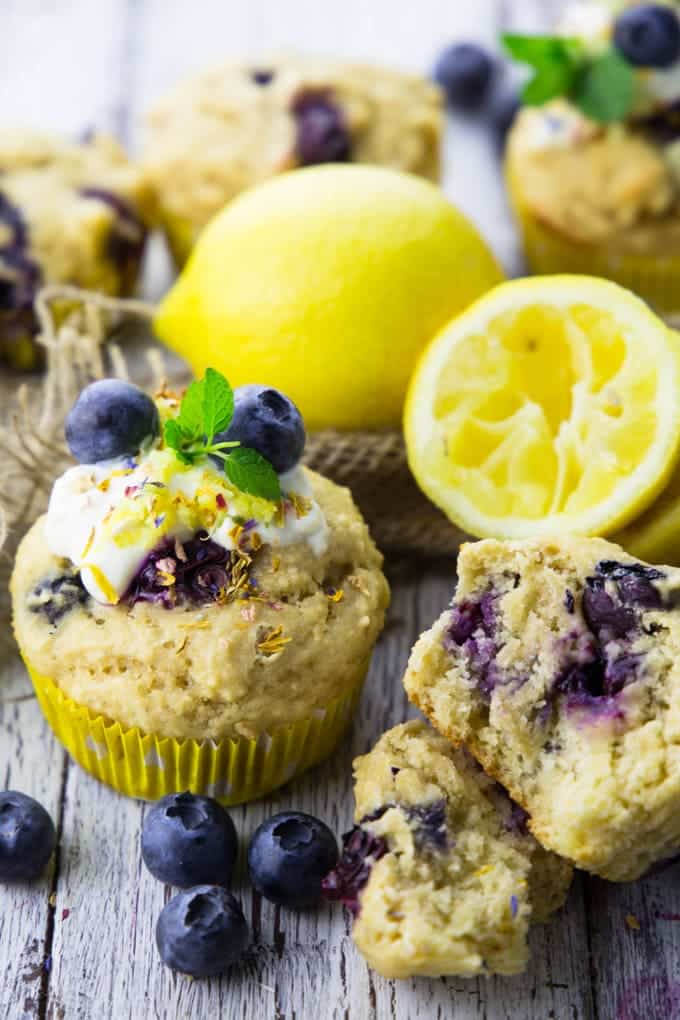 Who doesn't love blueberry muffins? These vegan lemon blueberry muffins are so moist and sweet. Big YUM! The secret ingredient for these muffins is plant-based yogurt, it makes them so moist!
And of course you'll need a good cookie or two. You don't even have to turn on the oven for the chocolate peanut putter cookies. And you need only 4 ingredients: dark chocolate, rolled oats, peanut butter, and a little bit of almond milk. That's it!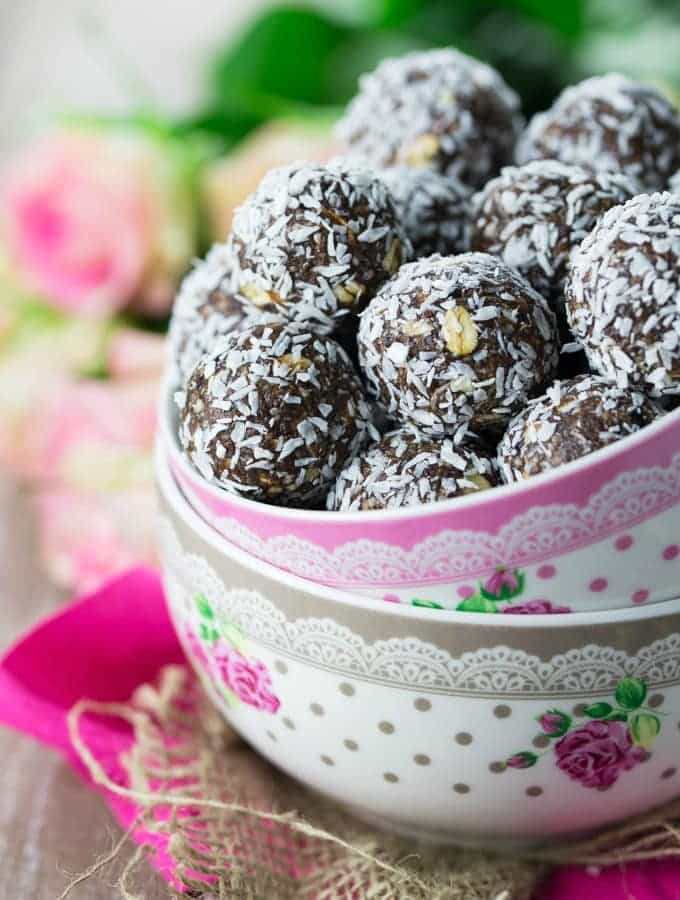 These energy bites with coconut and cherries make such a great snack! They're super easy to make and perfect when you're craving something sweet but want to eat healthy! So of course I had to include them in this collection of vegan lunch box recipes.