This vegan mug cake is absolutely perfect when you feel like having cake for dessert but don't have enough time for baking! And the best thing is that it's a snickerdoodle mug cake!! 5 minutes is all you need for this easy individual-size dessert!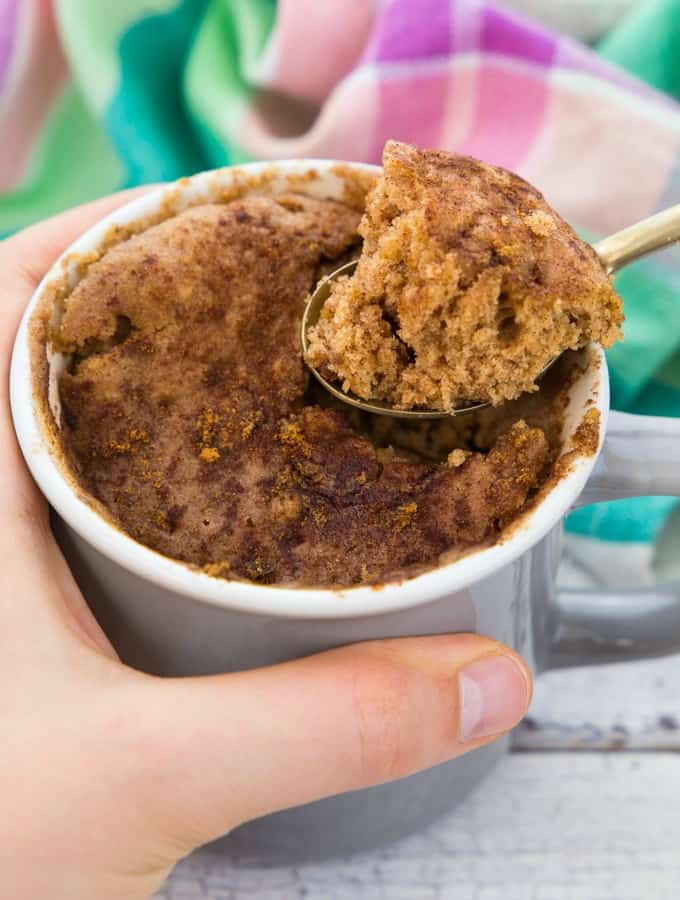 Can you believe this is the first mug cake I've ever made?! I wanted to make one for like eeever, but I didn't have a microwave in our old apartment. However, we moved this summer to a new place and the kitchen is now equipped with a microwave, so I just had to give this a try. I actually made two vegan mug cakes: A chocolate mug cake and this snickerdoodle mug cake. They were both super yummy, but I liked the snickerdoodle mug cake a little bit better, so that's the one that made it on the blog.
What You Need for This Vegan Mug Cake
The ingredient list for this vegan snickerdoodle mug cake is super short and you probably got all of the ingredients at home! Perfect for those sudden dessert cravings, right? Haha!
You'll need the following:
all-purpose flour
baking powder
brown sugar
cinnamon
almond or soy milk
margarine (make sure the brand you use is vegan)
natural vanilla extract
As always, you can find the full ingredient list and the recipe instructions in a separate recipe box at the end of this post.
All you have to do is combine the ingredients in a small bowl and then pour the batter into a mug. Sprinkle some more sugar and cinnamon on top and put the vegan mug cake in the microwave for one and a half minutes. That's it! You got a delicious vegan snickerdoodle cake in under 5 minutes. Yaaaay!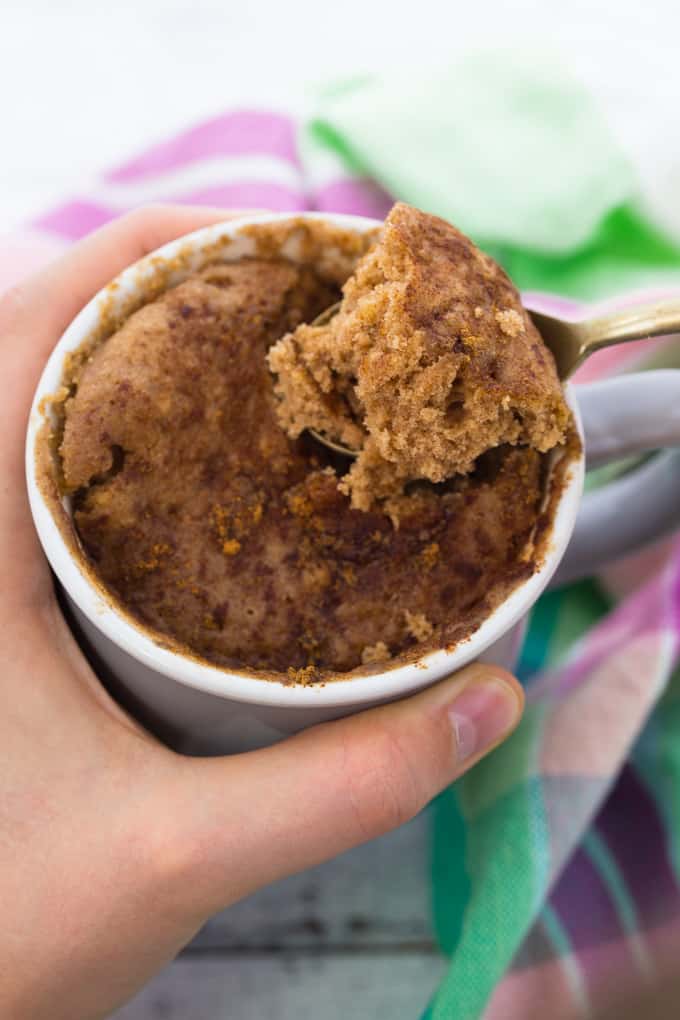 I hope you guys like this recipe as much as I do! Let me know if you give it a try! If you're into cinnamony desserts, you might also like my vegan apple cinnamon rolls.
Have a great week, everyone!
Sina – xx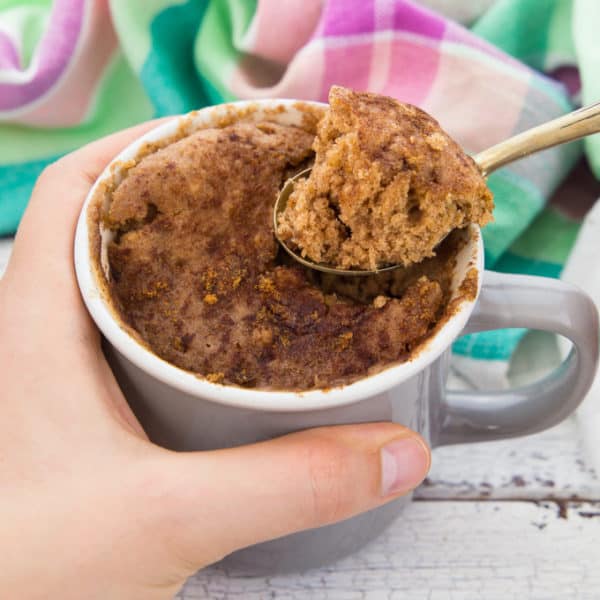 | | |
| --- | --- |
| | |
Melt the margarine in a little pot on the stove top. Combine the ingredients in a small bowl and stir well. Pour the batter into a mug. Sprinkle some more sugar and cinnamon on top and microwave the vegan mug cake for one and a half minutes.

Let it cool down for a few minutes. It's best when you eat it warm right out of the mug. Enjoy!

Note: The mug I used is around 3 inches high and 3 inches wide.