If you're looking for vegan cake recipes, you will LOVE this roundup of 28 drool-worthy vegan cake recipes! Vegan baking is so much easier than you think!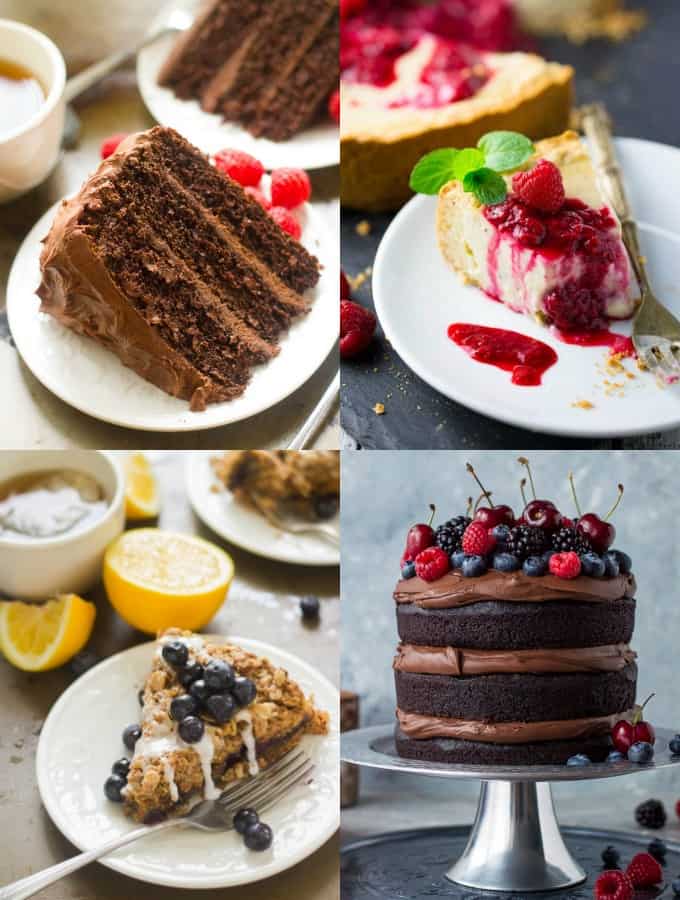 Can vegans eat cake?
I've heard this question so many times! While traditional cakes usually contain eggs and dairy and are, thus, not vegan, it's super easy to make vegan cakes! Vegan baking is so much easier than a lot of people think. There are many different ways to substitute dairy and eggs in baked goods.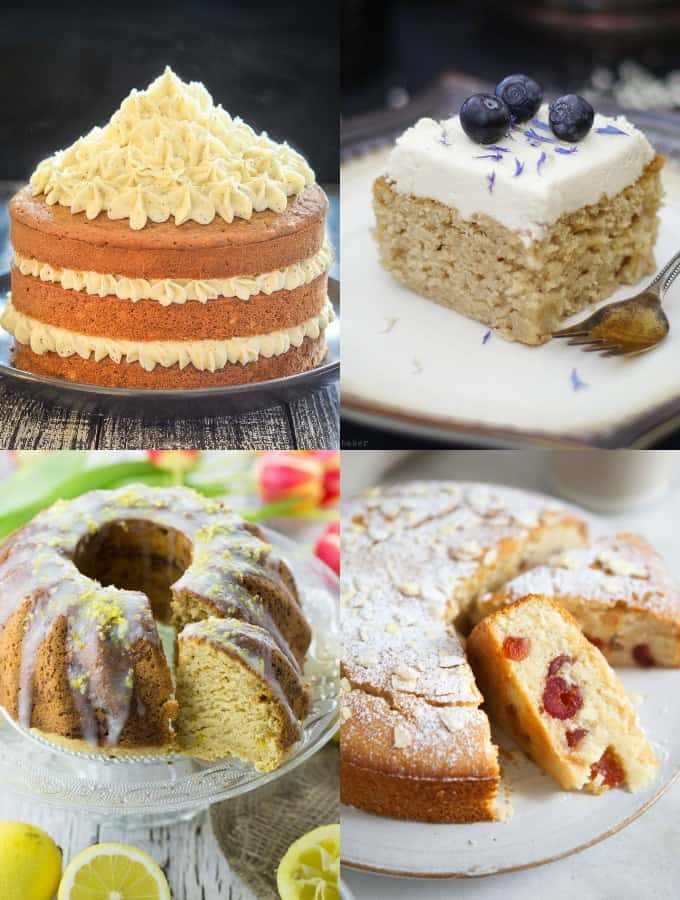 How to Make Vegan Cakes
If you want to make a vegan cake, you can't use any eggs or dairy products. So no milk, cream, or yogurt. But don't worry! There are tons of plant-based milk alternatives and many ways to substitute eggs.
You can even veganize old cake recipes if you just substitute a couple of the ingredients. I've done that so many times and it always worked out pretty well!
What to use as a substitute for milk in a vegan cake:
Instead of cow's milk, you can just use plant-based milk alternatives such as almond milk, soy milk, oat milk, or even rice milk.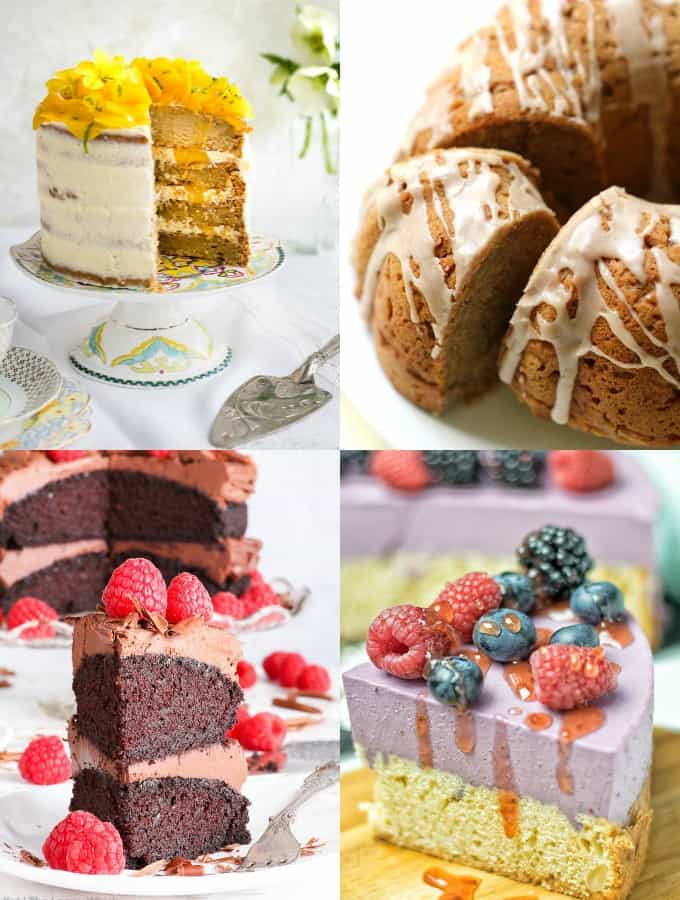 What to use as a substitute for eggs in a vegan cake:
You can for example use applesauce, flaxseeds, or mashed bananas instead of eggs. This might sound a bit weird if you're new to vegan baking, but it's amazing how well this works!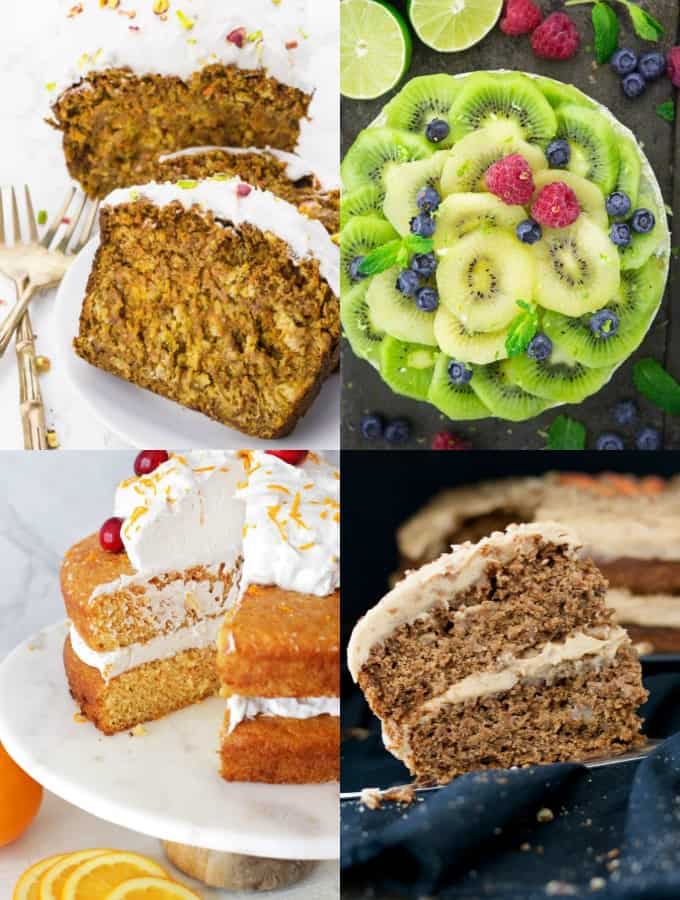 These are my favorite vegan substitutes for eggs:
Mashed Banana – I love using mashed bananas for cookies, muffins, and brownies. I usually add about 1/2 cup of mashed bananas. Make sure the banana you use is very ripe!
Flaxseeds – Soaked flaxseeds, also called flax eggs, are probably the vegan egg substitute I use the most. You can use them for all kind of baked good: vegan brownies, cakes, cookies, and even pancakes. For a flax egg, combine 1 tablespoon of ground flaxseeds with 3 tablespoons of water and let it sit for 5 minutes.
Applesauce – Applesauce is a great egg substitute for vegan cakes and muffins! I usually use 1/4 cup of unsweetened apple sauce.
Chia Seeds – Chia seeds as an egg substitute work similar to flaxseeds. Use the same ratio as the flaxseed mix.
Pumpkin Puree – I love using pumpkin puree for all fall-inspired recipes with cinnamon and nutmeg. 1/4 cup of pumpkin puree can substitute one egg.
To provide you with a list of delicious vegan cake recipes, I teamed up with some fellow food bloggers. Don't these vegan cakes all look AMAZING?!
As always, click on the link underneath each photo to see the recipes.
28 Drool-Worthy Vegan Cake Recipes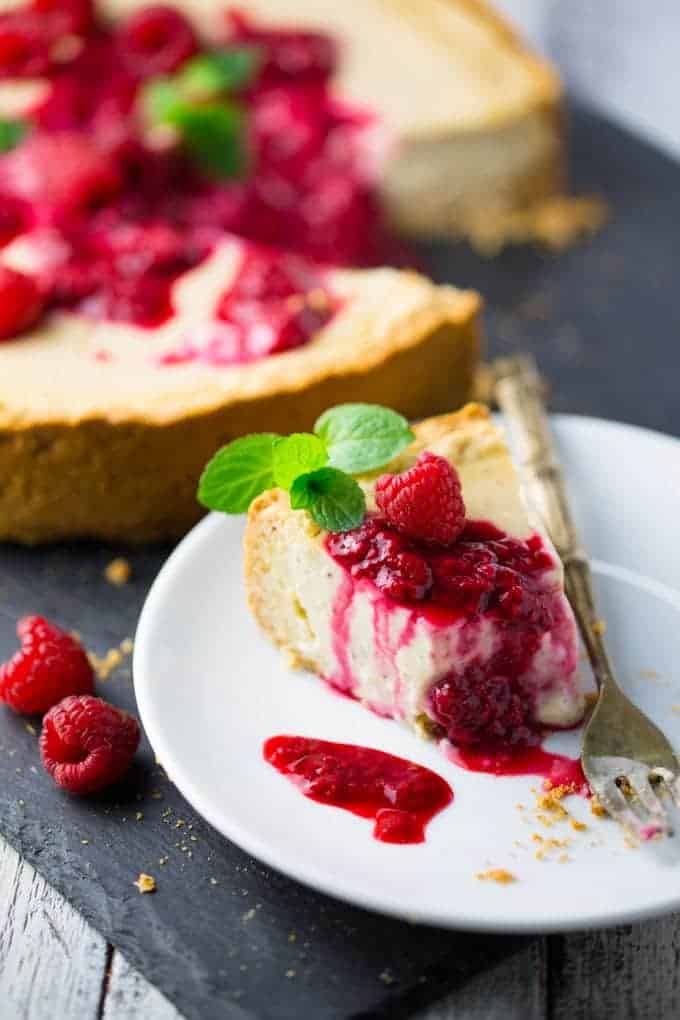 Vegan Cheesecake with Raspberries
Chocolate Mocha Layer Cake by Alissa from Connoisseurus Veg
Vegan Carrot Cake with Coconut Cream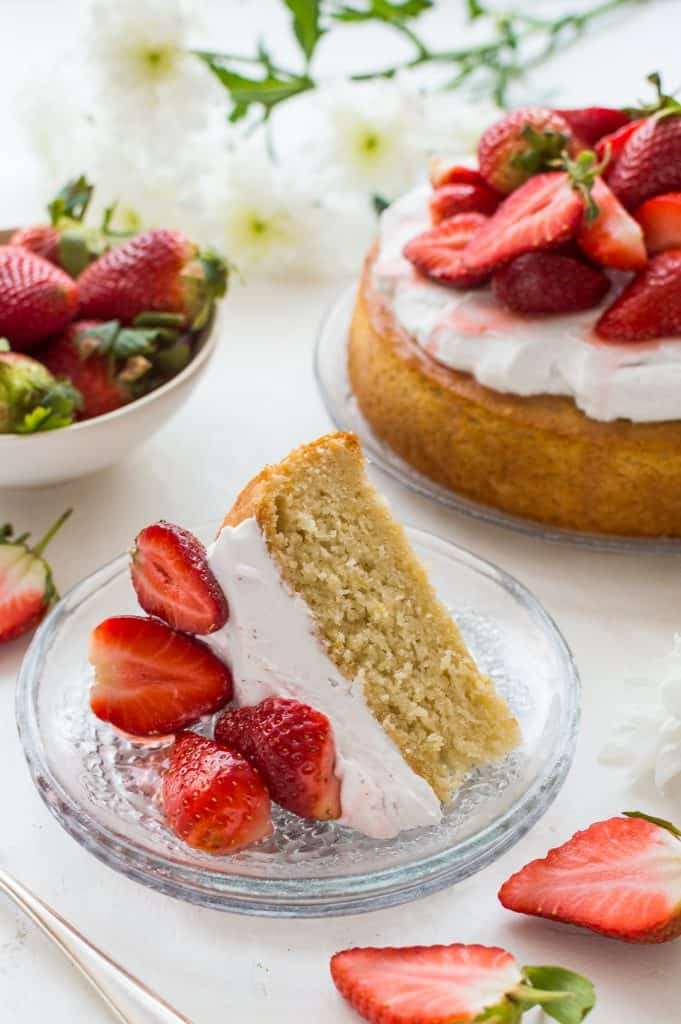 Lemon Almond Cake with Coconut Whipped Cream and Strawberries by Hannah from Domestic Gothess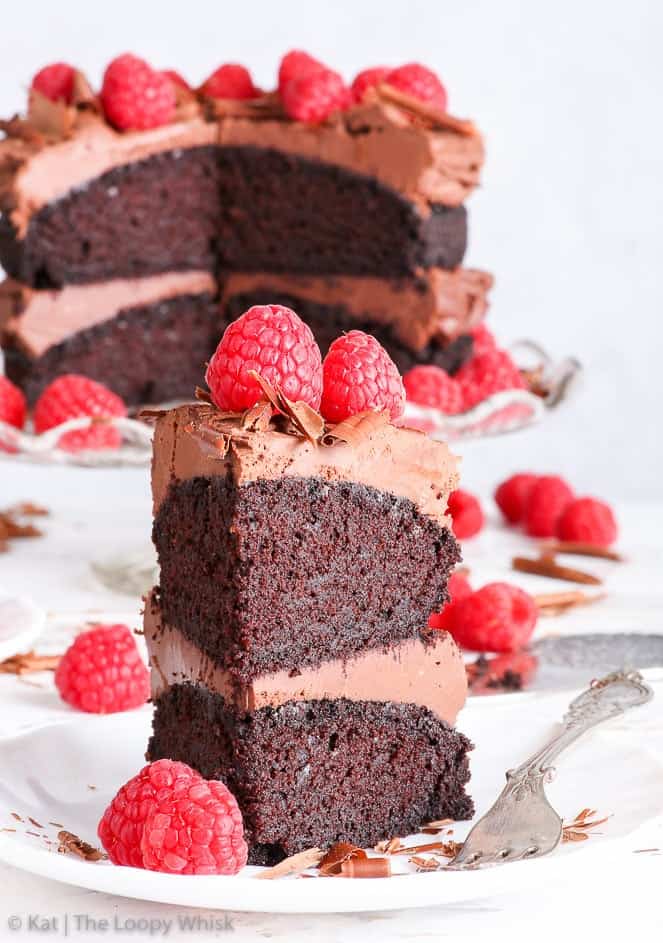 Gluten-Free Vegan Chocolate Cake by Kat from The Loopy Whisk
Lemon Blueberry Coffee Cake by Alissa from Connoisseurus Veg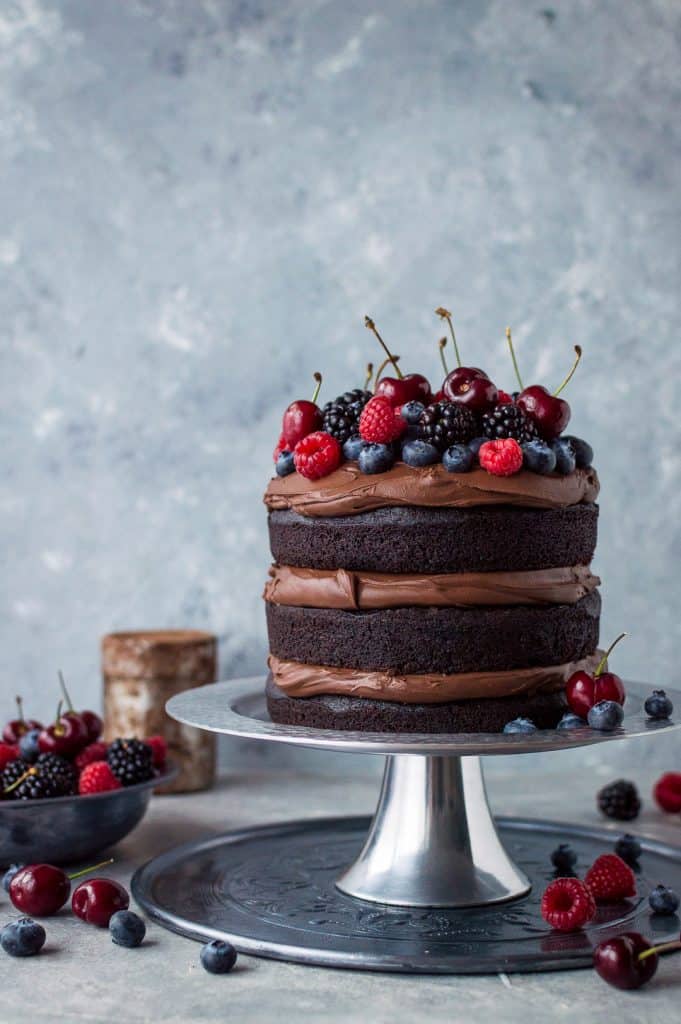 Vegan Chocolate Fudge Cake by Hannah from Domestic Gothess
Classic Cashew Vanilla Birthday Cake by Audrey from Unconventional Baker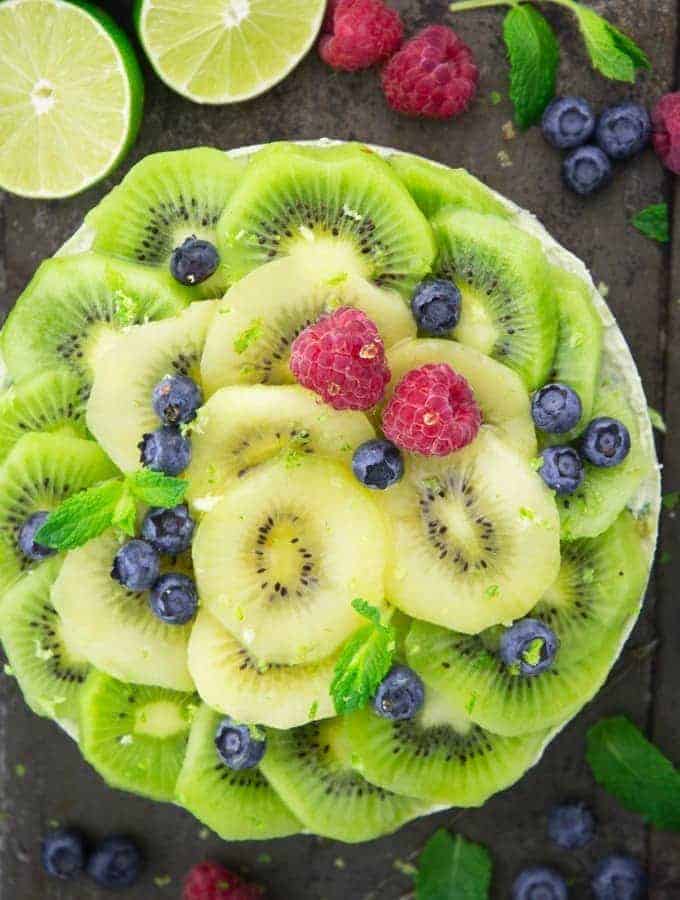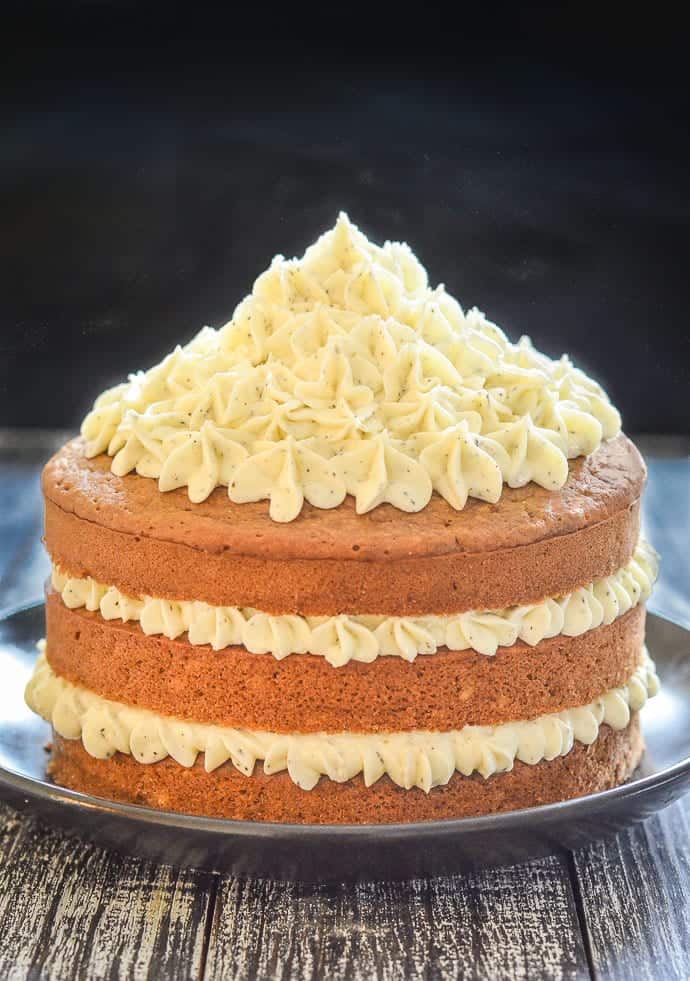 Earl Grey Vegan Cake with Lemon Frosting by Melanie from A Virtual Vegan
Chery and Almond Cake by Stacey from Goodness is Gorgeous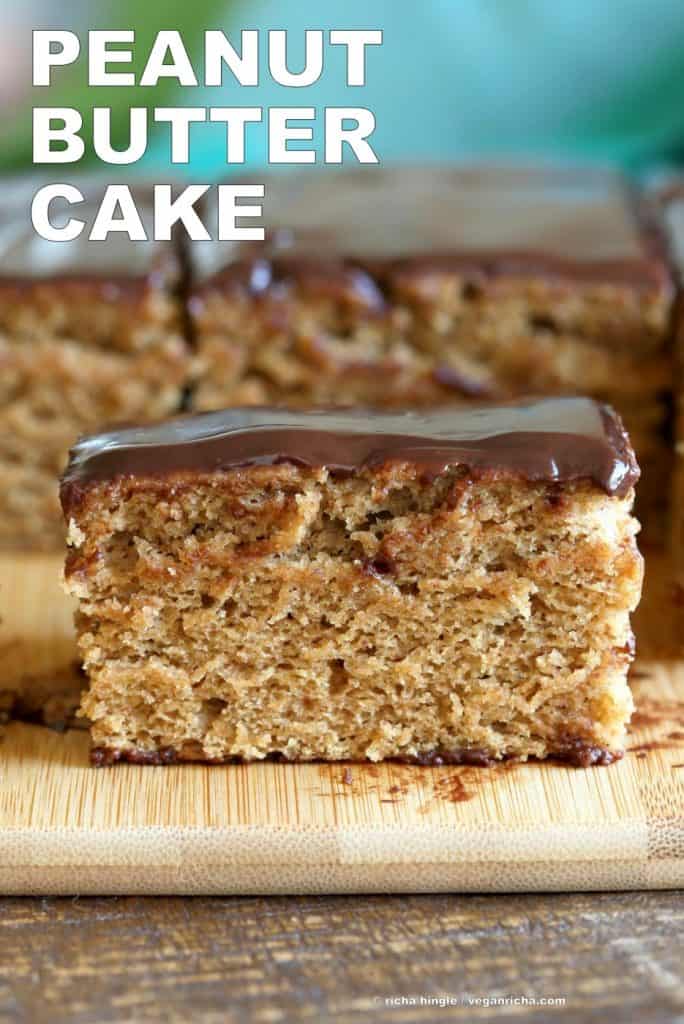 Peanut Butter Cake with Chocolate Peanut Butter Glaze by Richa from Vegan Richa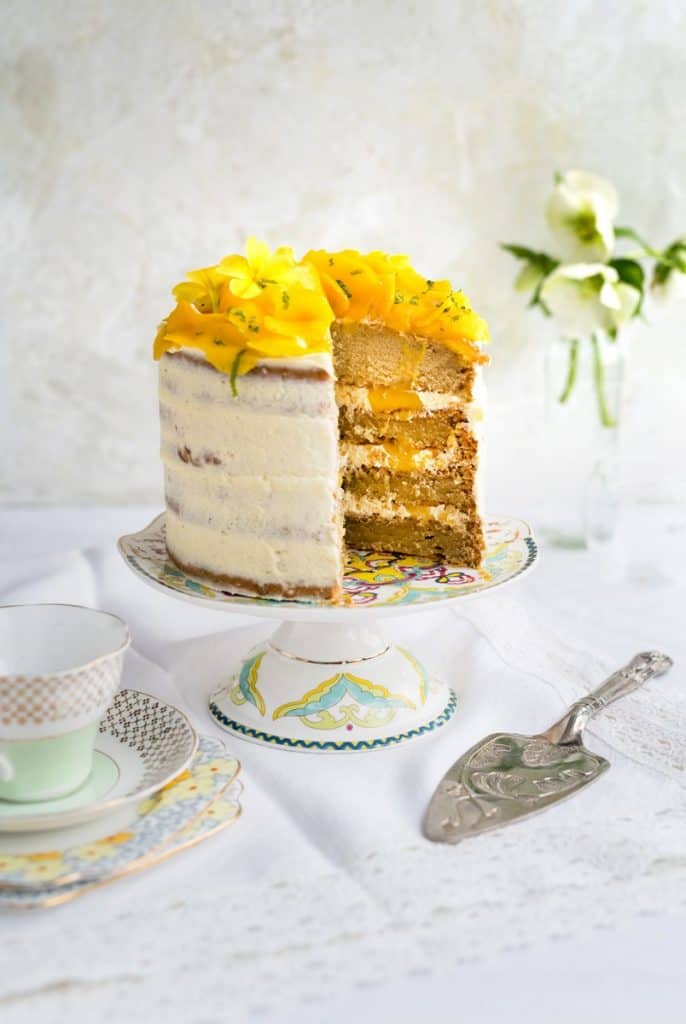 Vegan Tropical Celebration Cake by Lucy from Super Golden Bakes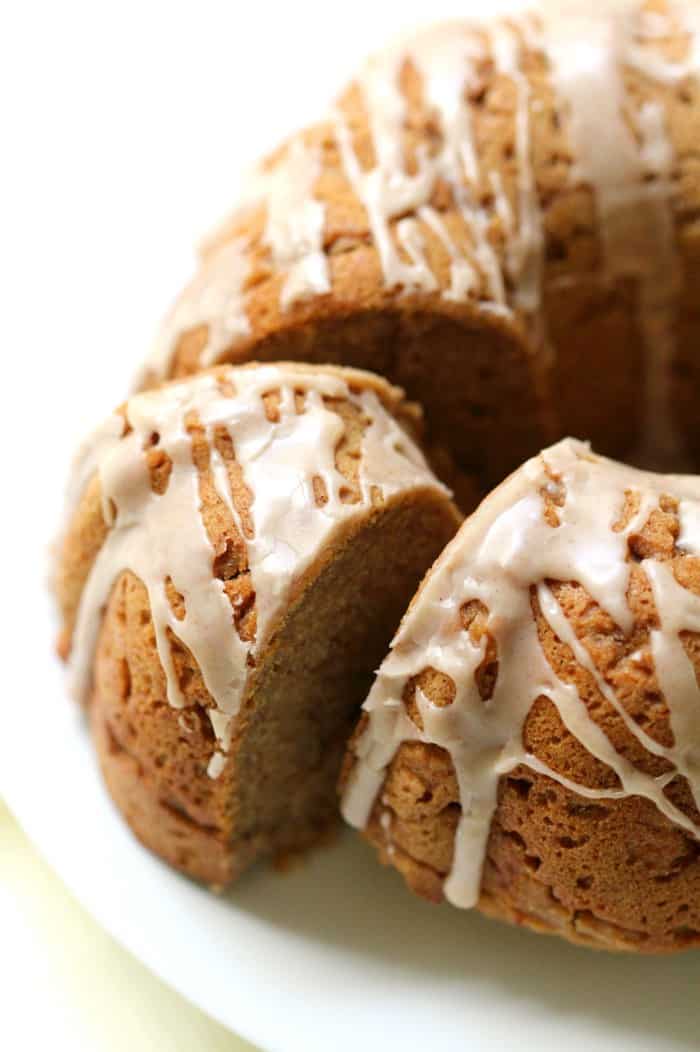 Gluten-Free Apple Peanut Butter Bundt Cake with Cinnamon Glaze by Rebecca from Strength and Sunshine
Gluten-Free Vegan Tiramisu by Audrey from Unconventional Baker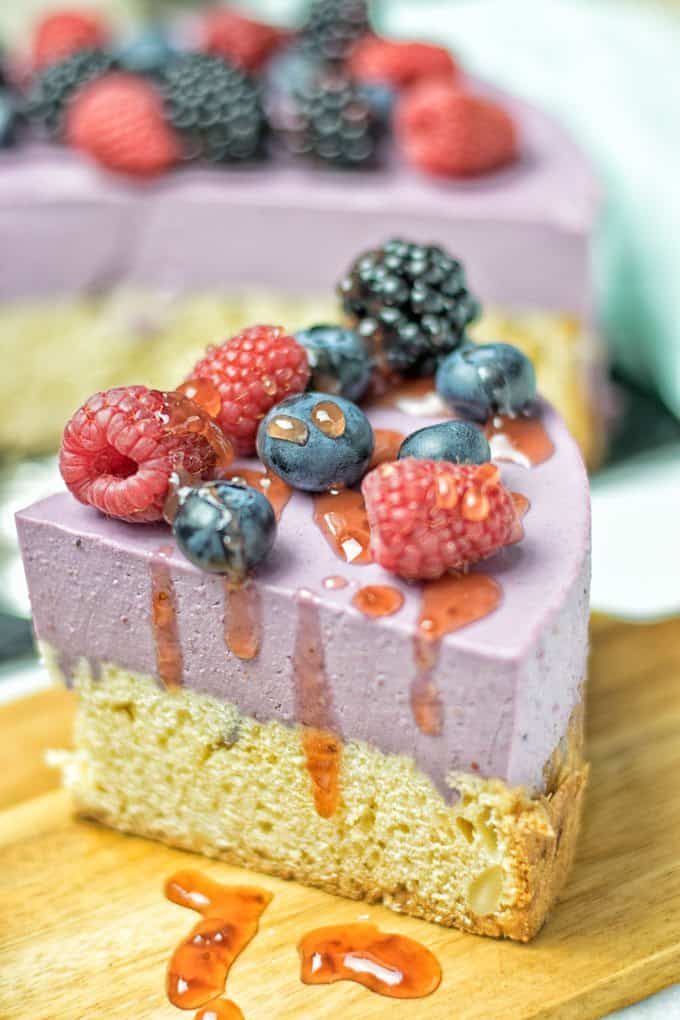 Berry Smoothie Yoghurt Cake by Florian from Contentedness Cooking
Peanut Butter Carrot Cake by Sophia from Veggies Don't Bite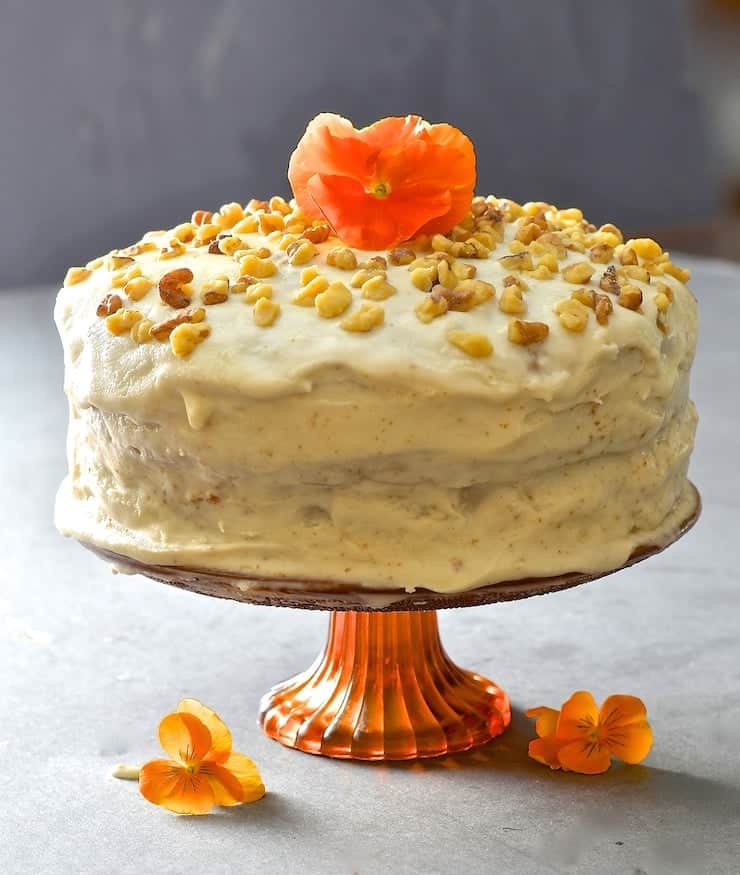 Maple Walnut Cake by Melanie from A Virtual Vegan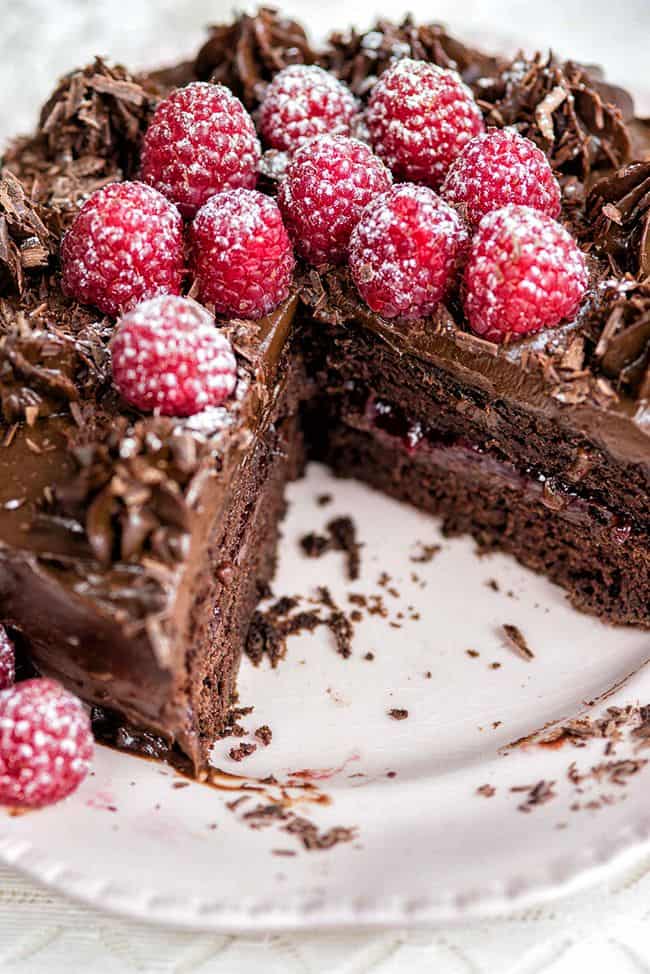 Vegan Chocolate Cake with Avocado Frosting by Lucy from Super Golden Bakes
Chai Spiced Pumpkin Layer Cake by Jenn from Veggie Inspired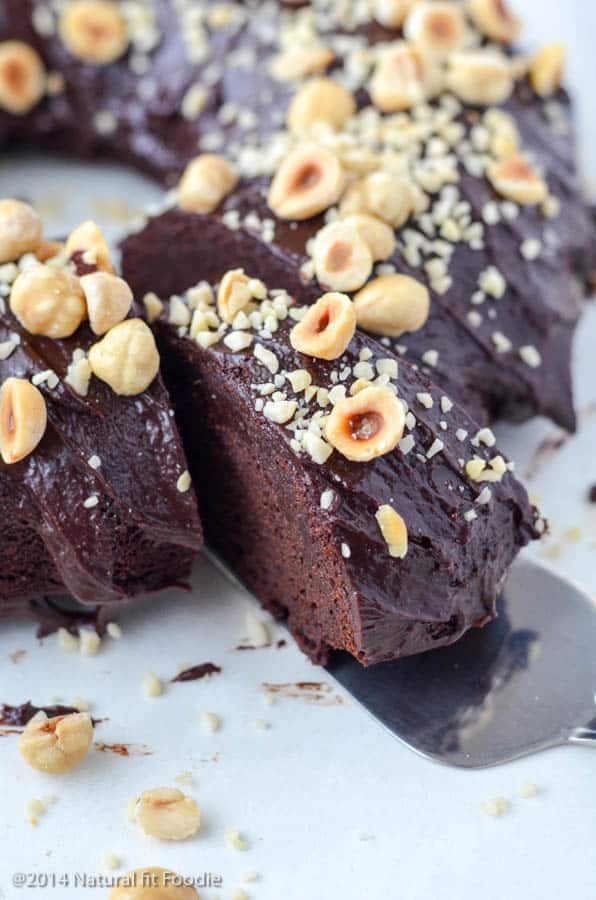 Hazelnut Chocolate Zucchini Cake by Krystal from Natural Fit Foodie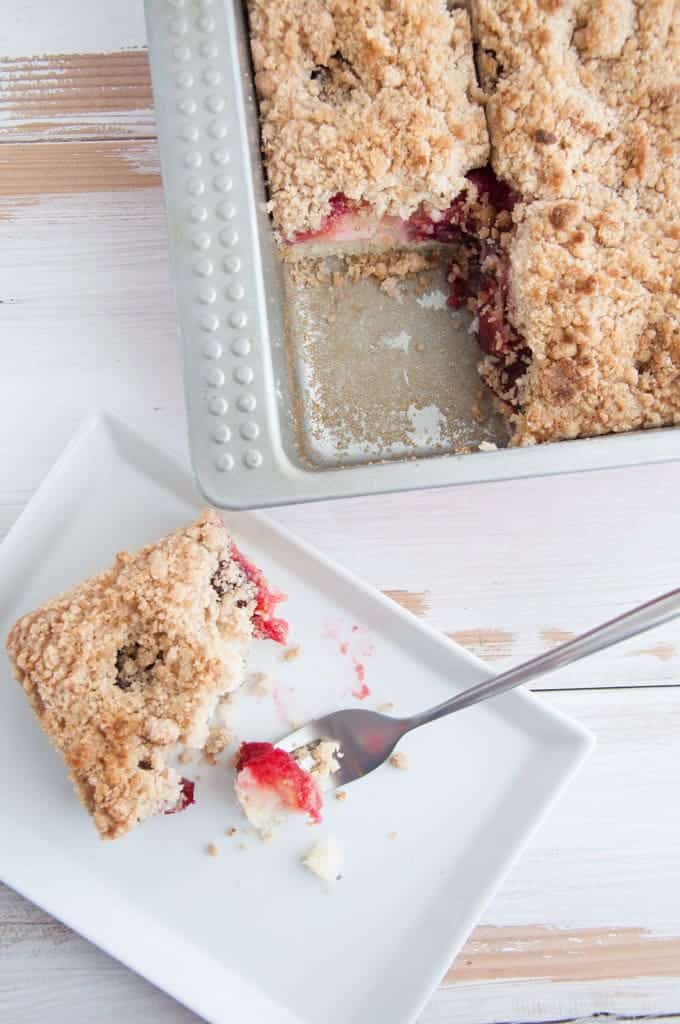 Plum Cinnamon Streusel Cake by Bianca from Elephantastic Vegan
Vegan Orange Cake with Vanilla Coconut Whip Frosting by Karissa frim Karissa's Vegan Kitchen
Chocolate Zucchini Cake with Coconut Cream Frosting by Kelly from The Pretty Bee