Who doesn't love pizza? It's the ultimate comfort food, isn't it? These 18 drool-worthy vegan pizza recipes will impress vegans, vegetarians, and meat-eaters alike! Just because vegans don't eat cheese they definitely don't have to miss out on pizza! These 18 recipes are the perfect proof!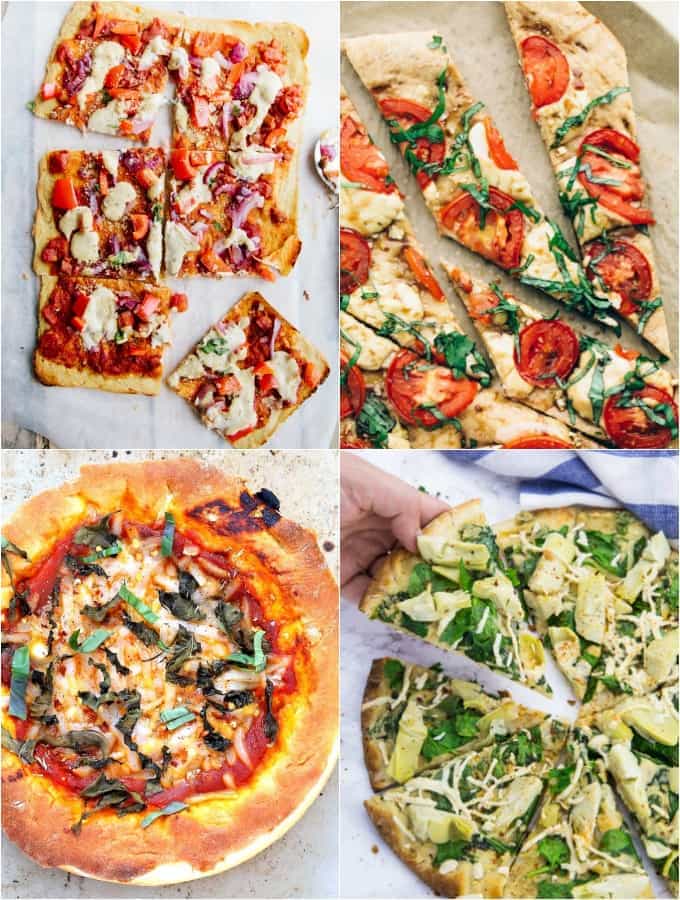 Oh, how I love homemade pizza!! When I was a kid, we always had pizza on Friday nights and we were so looking forward to that. We called it our "Friday night pizza parties". We made a huge pizza and then we were allowed to stay up until ten and watch TV with our parents or play games. Good times!
Now that I'm vegan, I still love pizza and there are soooo many delicious vegan pizza recipes! I already posted four vegan pizza recipes on the blog: Spinach artichoke pizza, vegan taco pizza, hummus pizza with veggies, and vegan French bread pizza. And now, I teamed up with some fellow food bloggers to provide you with a stunning list of 18 vegan pizza recipes.
As always, you have to click on the title beneath each picture to see the recipe. So let's get this pizza party started! I hope you like these recipes as much as I do!
18 Drool-Worthy Vegan Pizza Recipes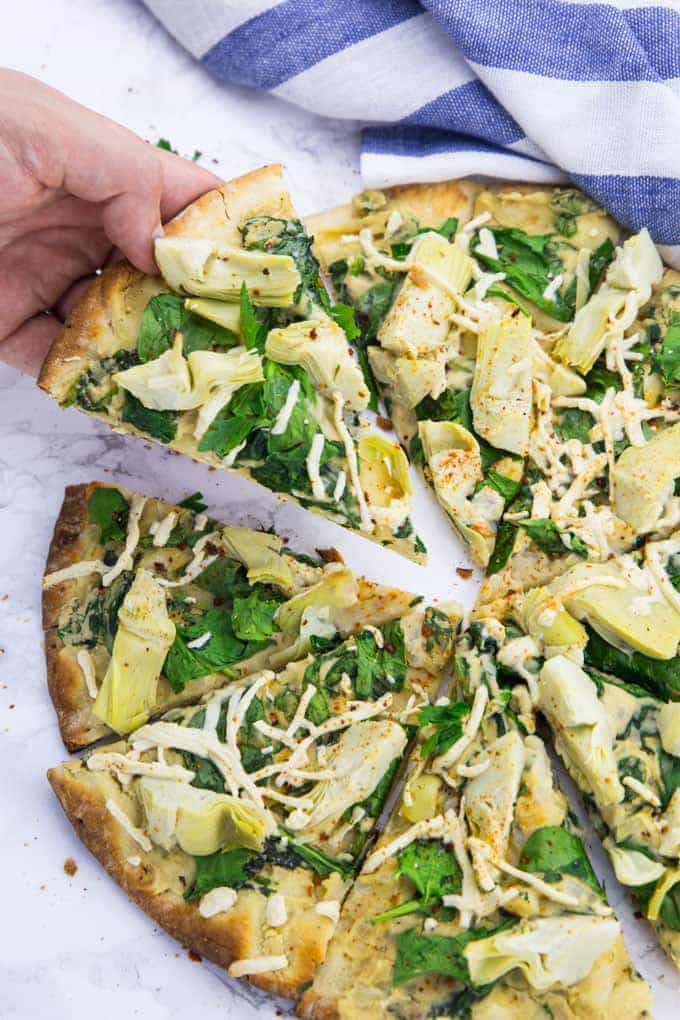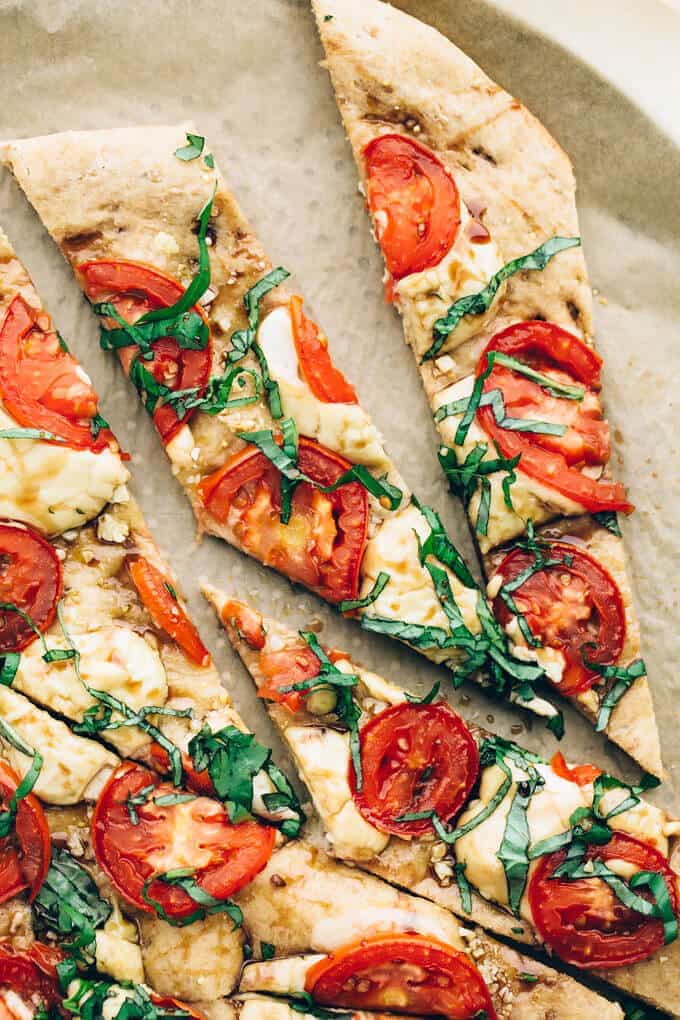 Vegan Caprese Pizza by Ashley from Blissful Basil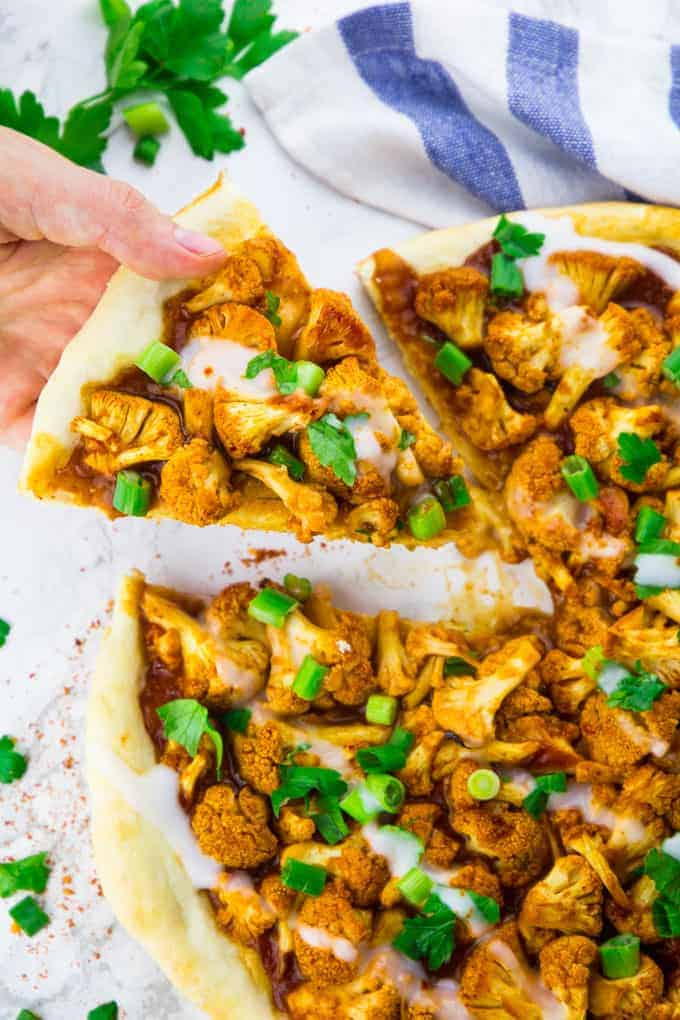 BBQ Pizza with Crispy Cauliflower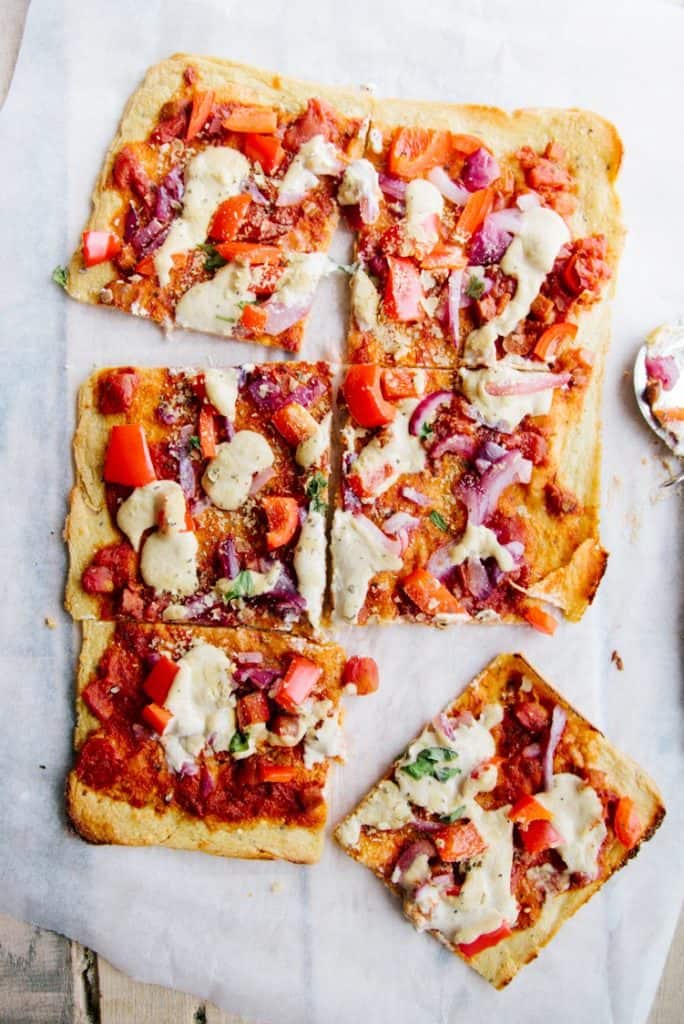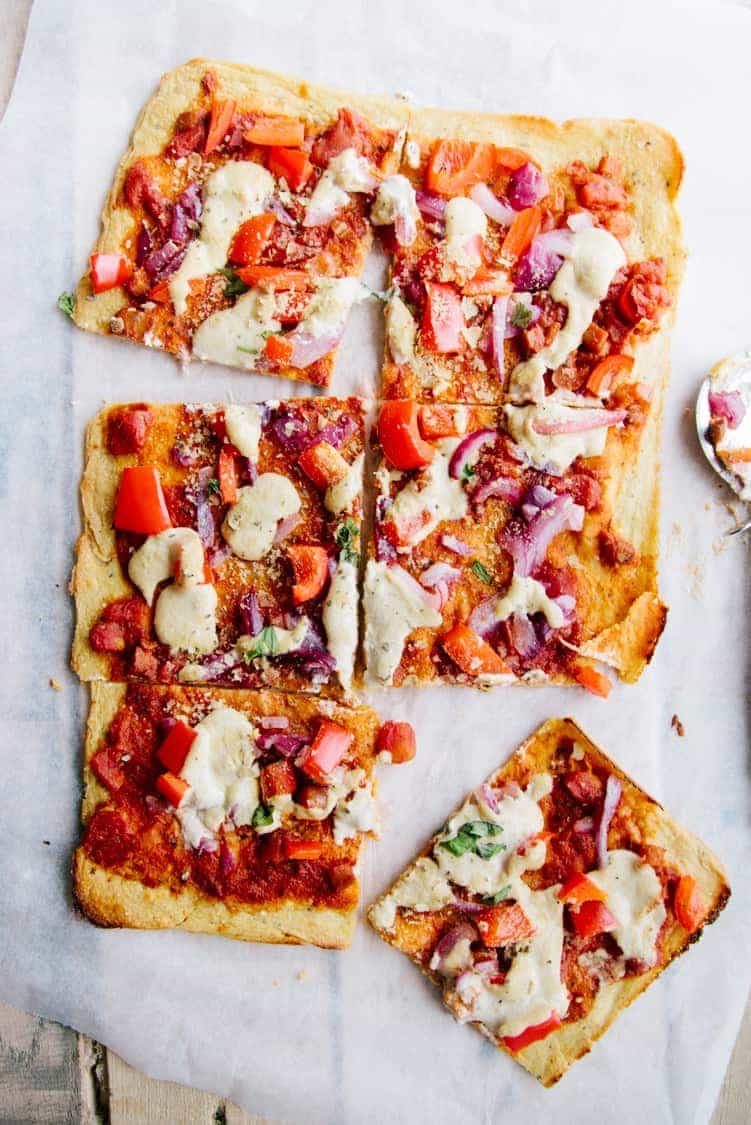 Socca Pizza (vegan & gluten-free) by Aimee from Wallflower Kitchen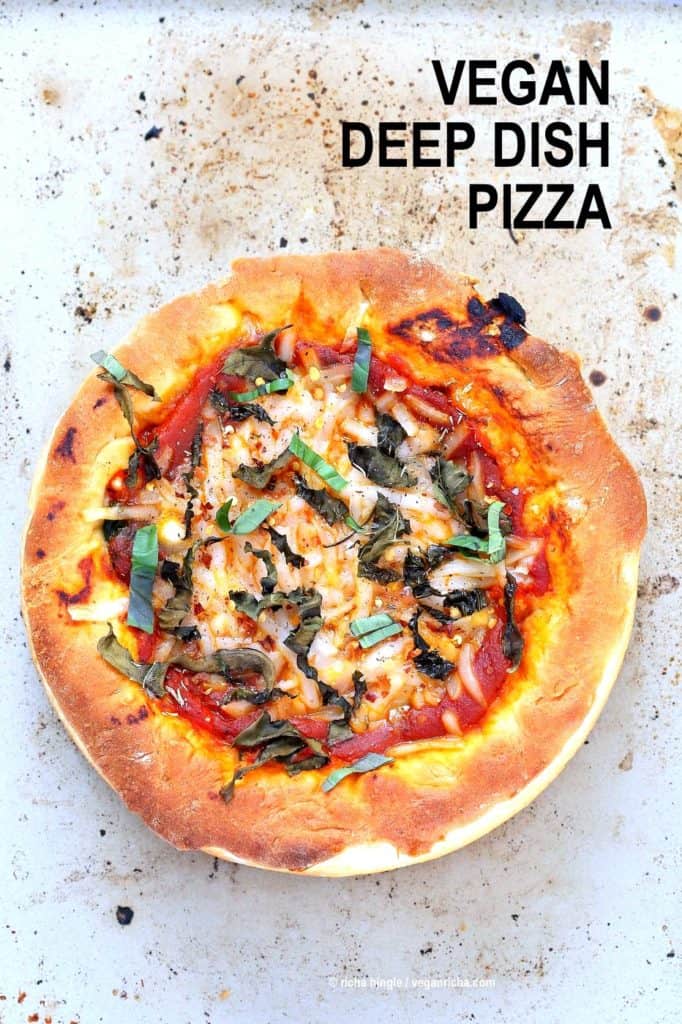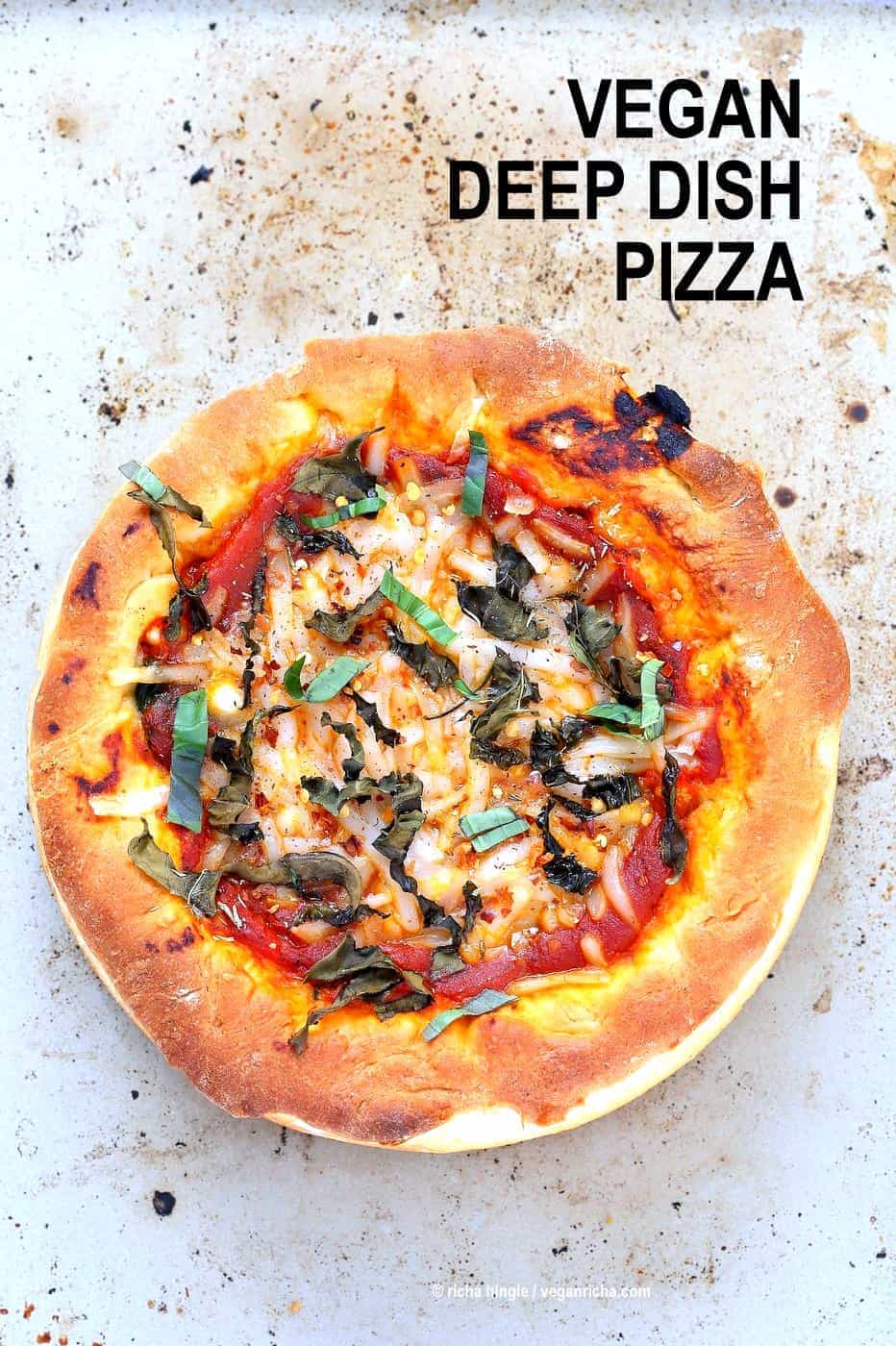 Vegan Deep Dish Pizza by Richa from Vegan Richa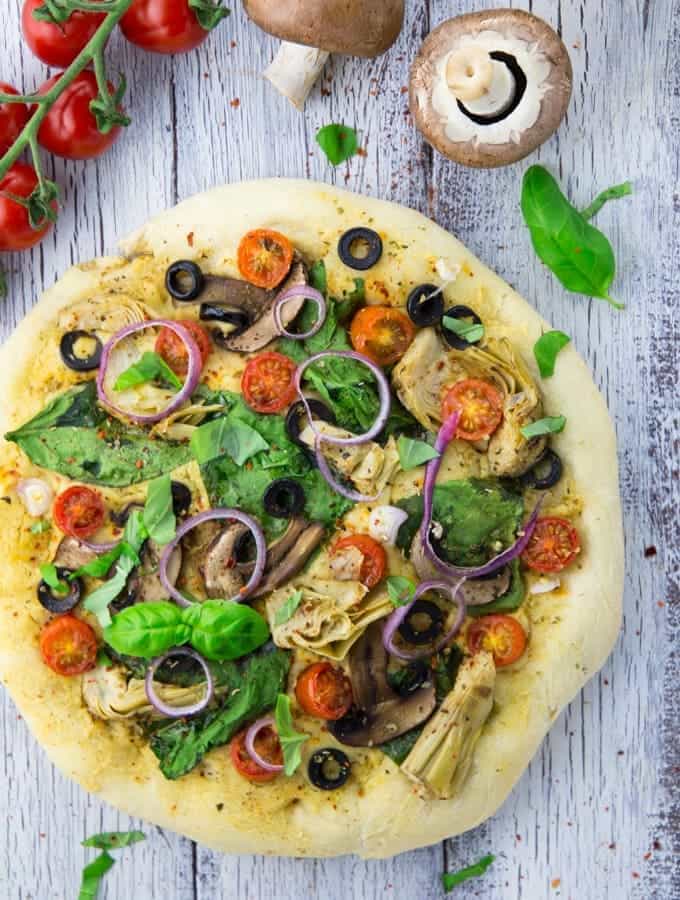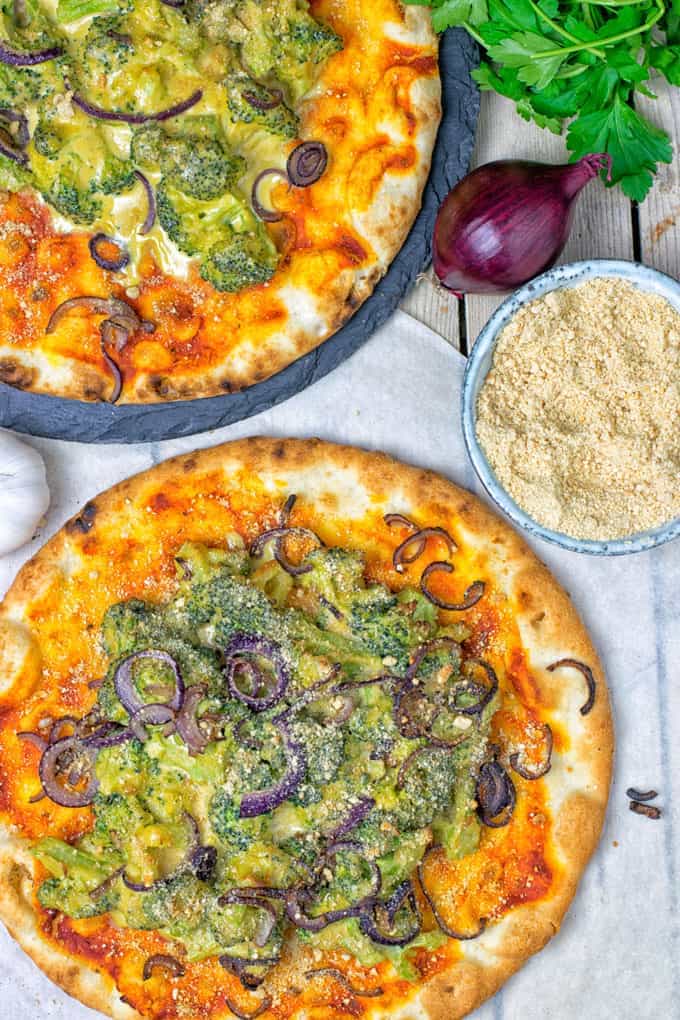 Vegan Broccoli Cheese Pizza by Florian from Contentedness Cooking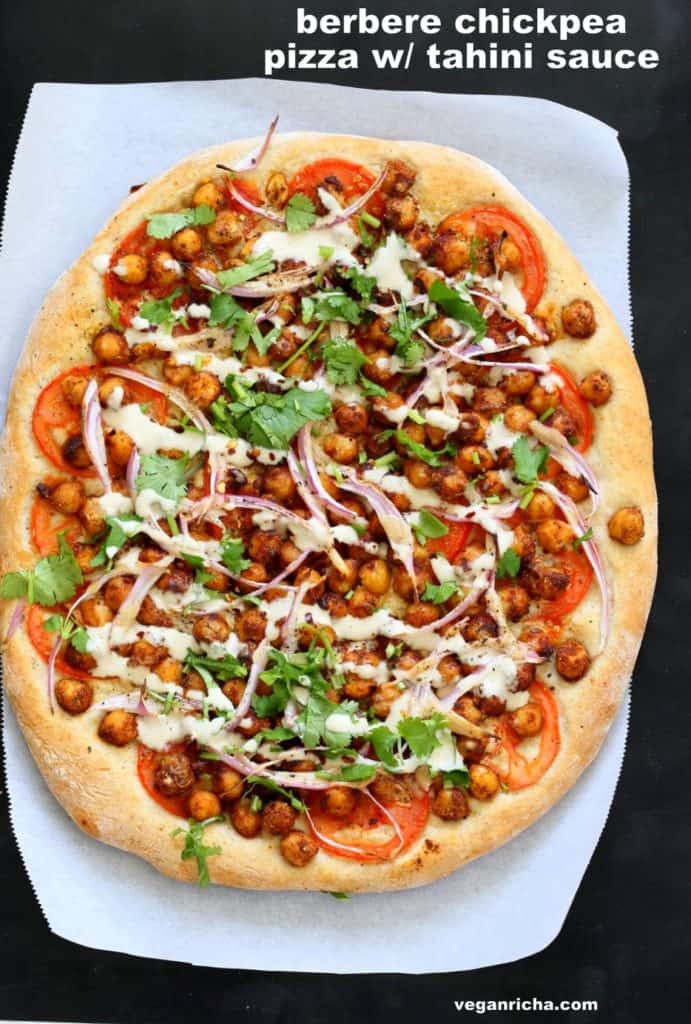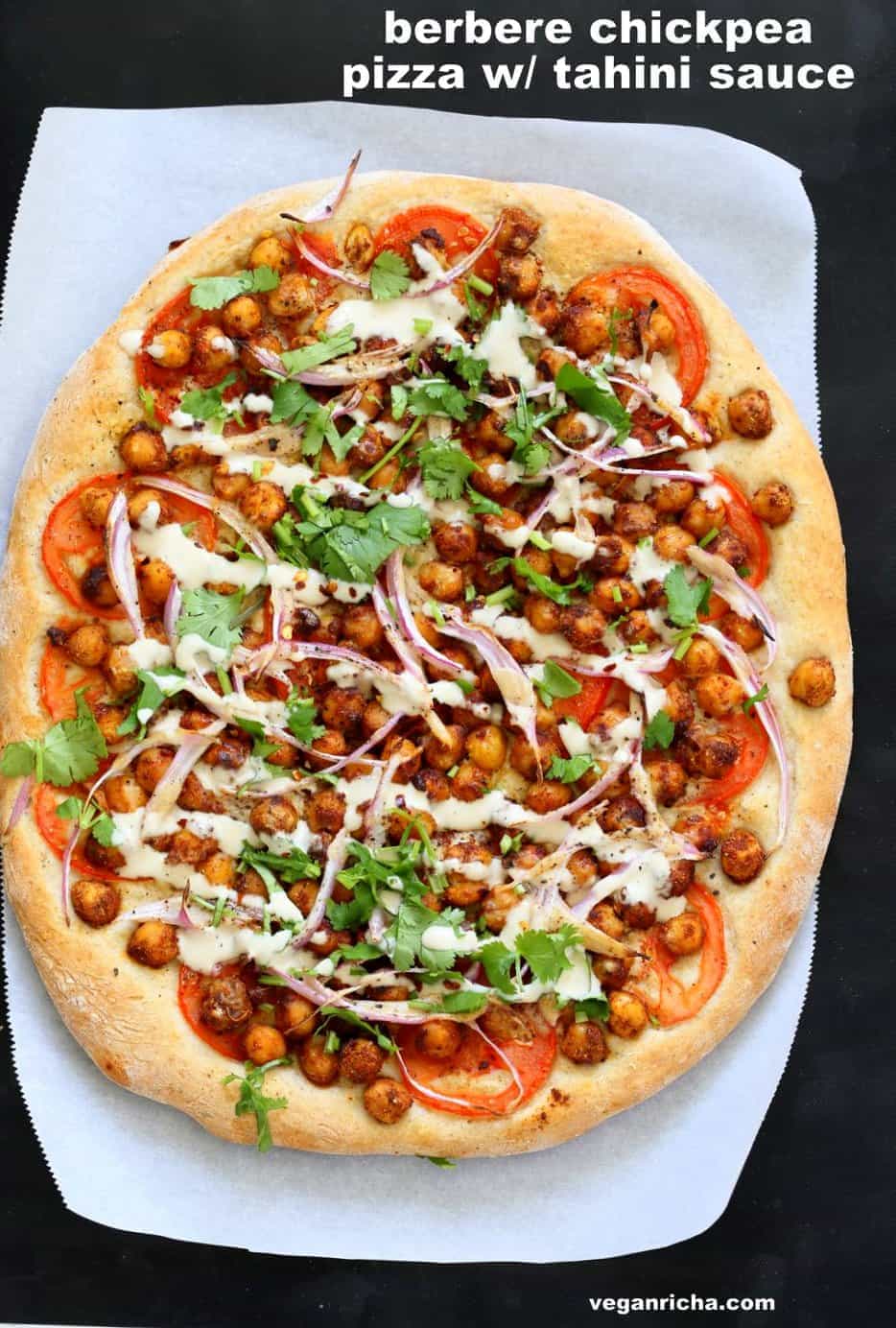 Ethiopian Berbere Chickpea Pizza with Tahini Garlic Dressing by Richa from Vegan Richa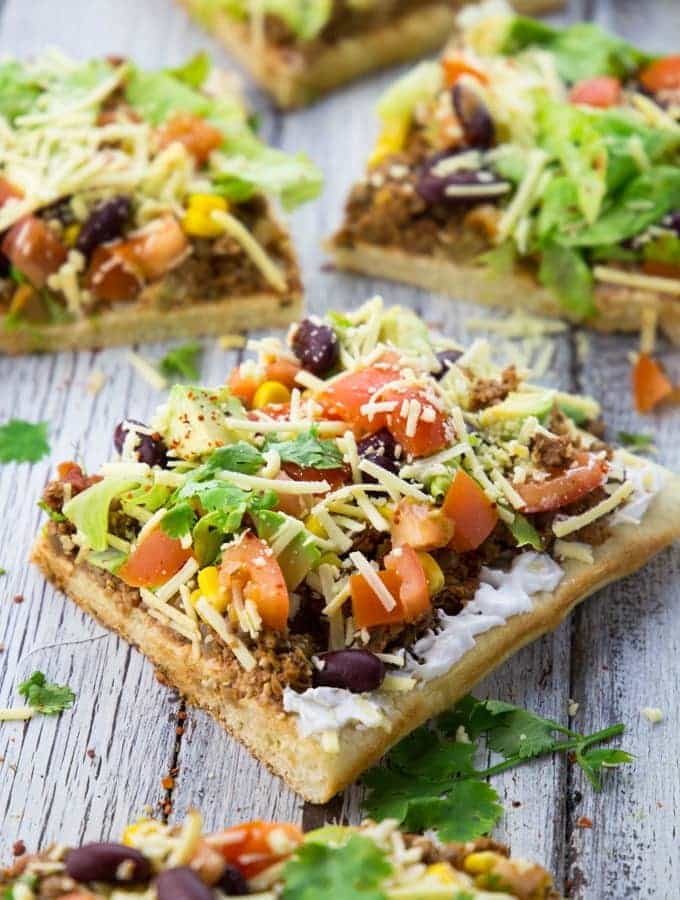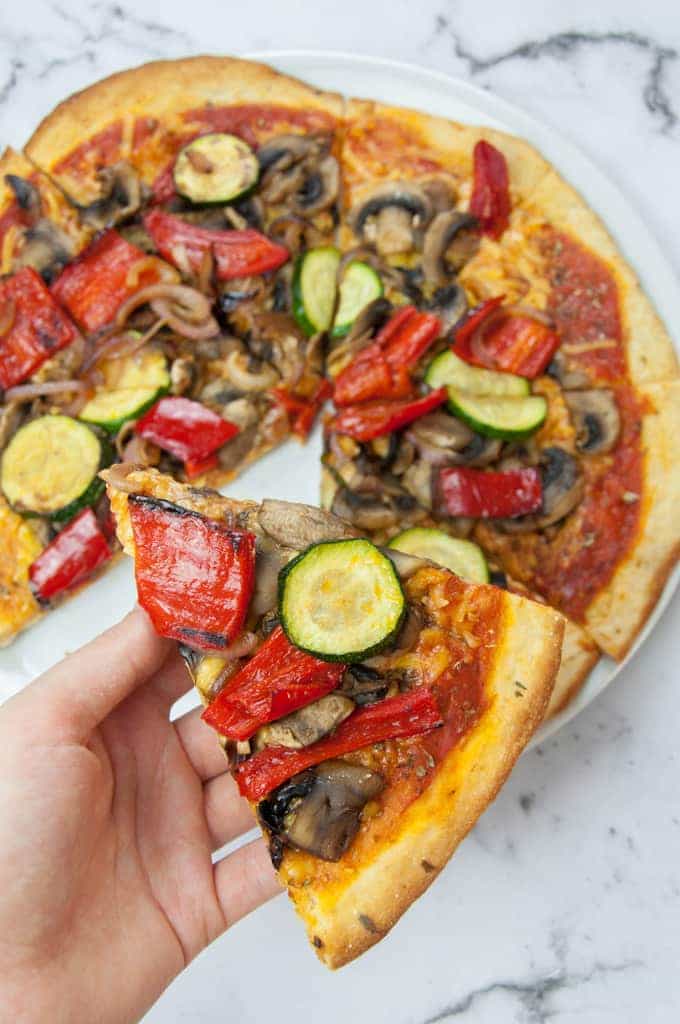 Grilled Veggie Pizza with Yeast-Free Crust by Bianca from Elephantastic Vegan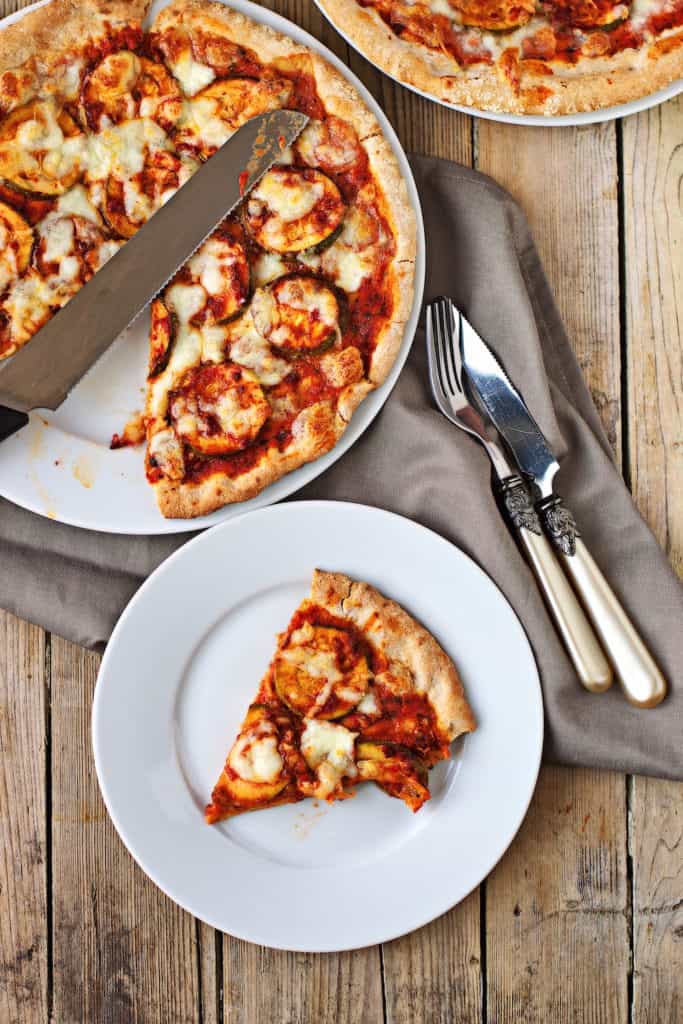 Easy Vegan Pepperoni Pizza by Florian from Contentedness Cooking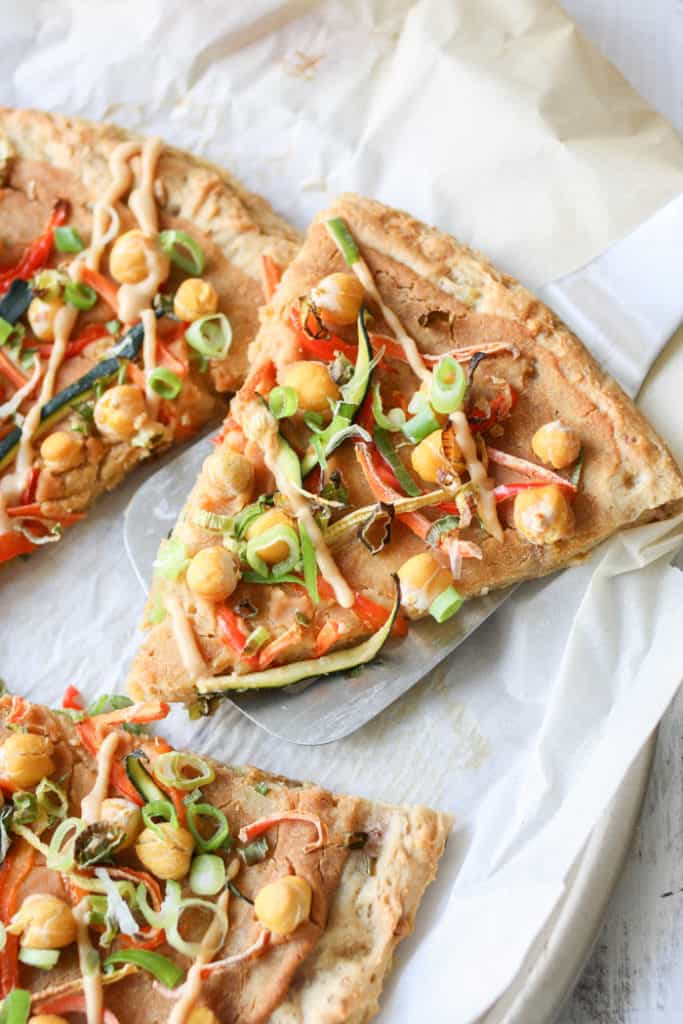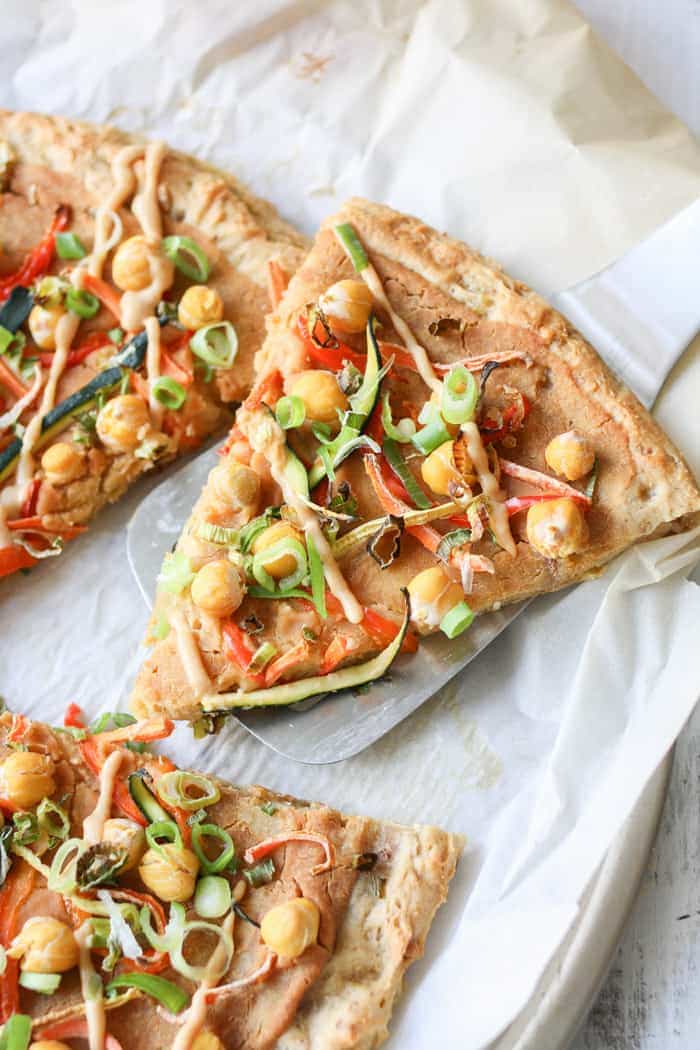 Thai Chickpea and Veggie Pizza by Sophia from Veggies Don't Bite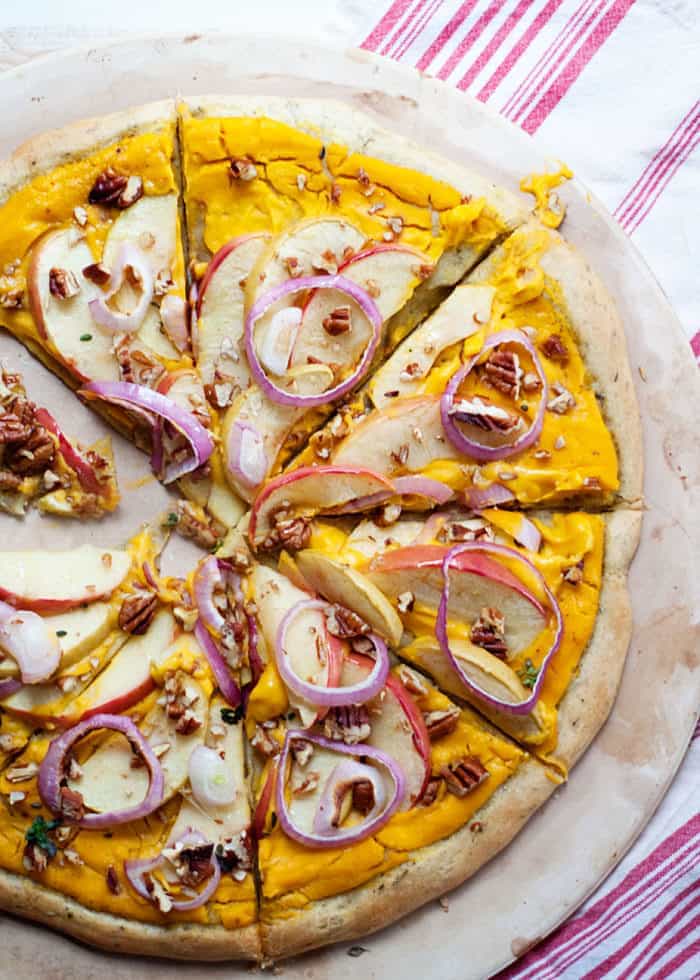 Vegan Butternut Squash Pizza with Apples and Pecans by Kare from Kitchen Treaty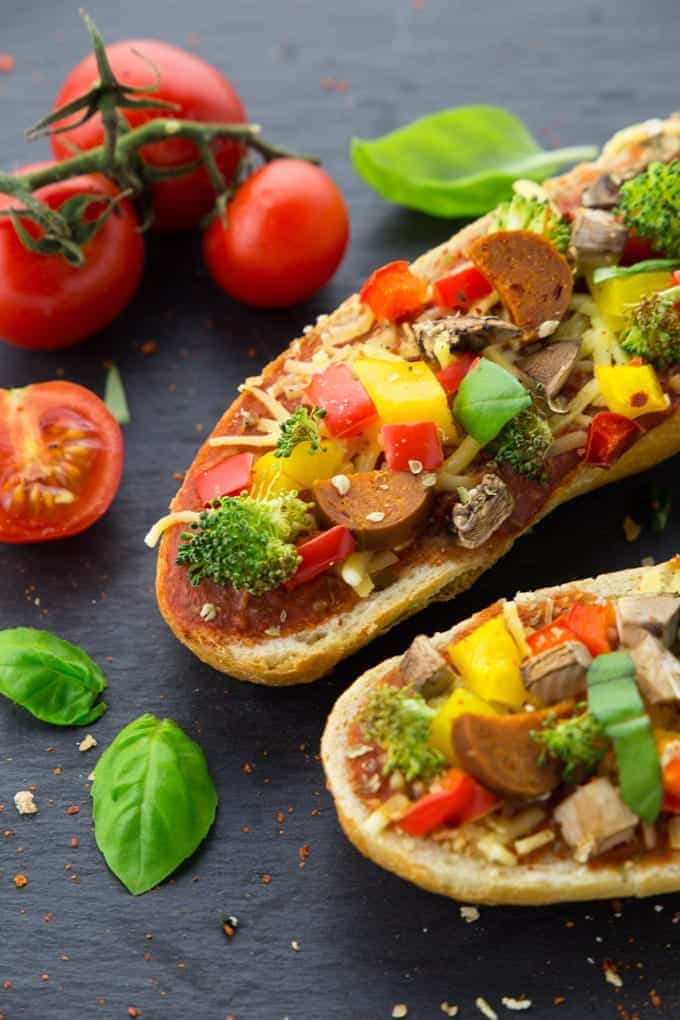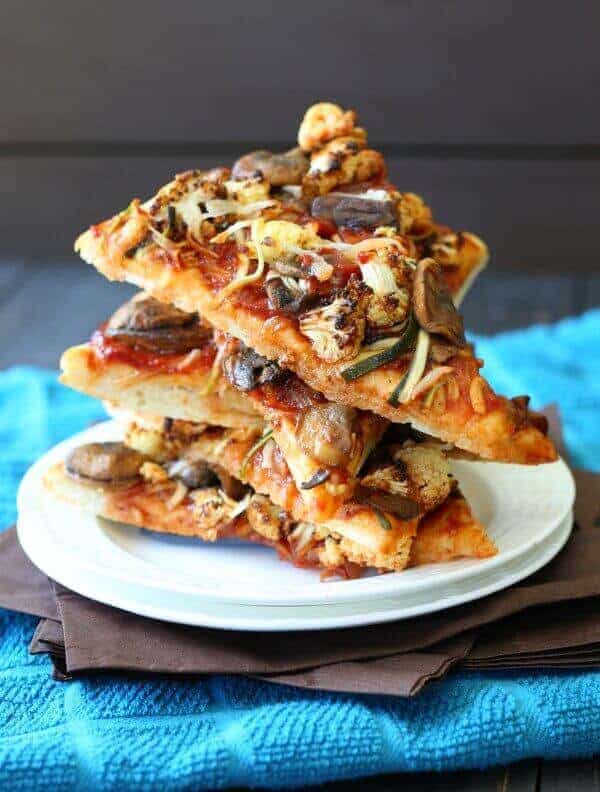 BBQ Veggie Pizza by Ginny from Vegan In The Freezer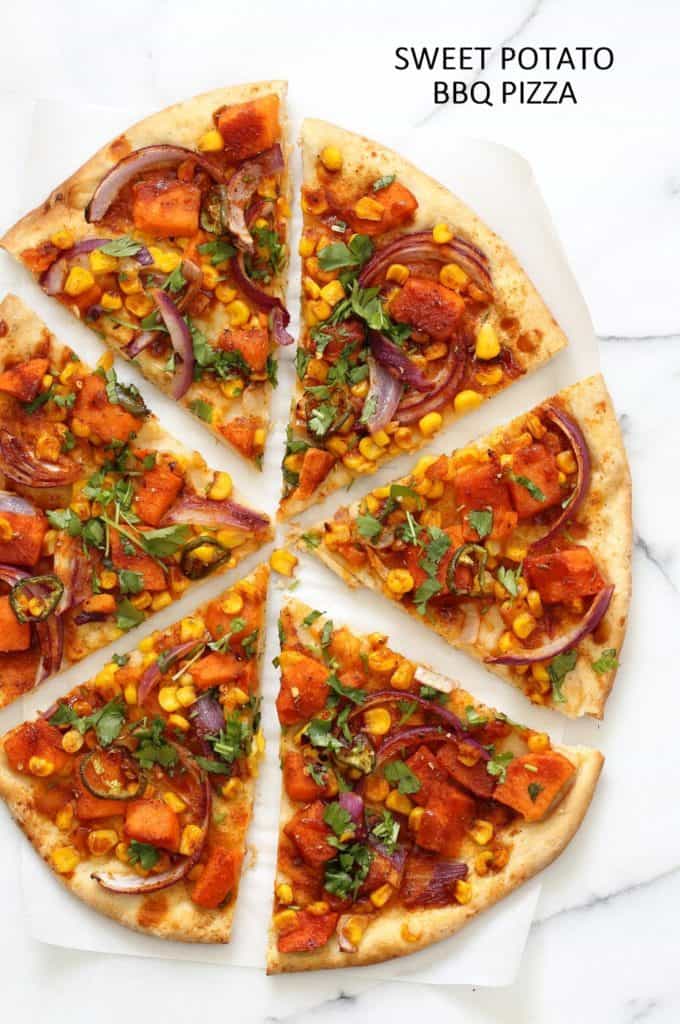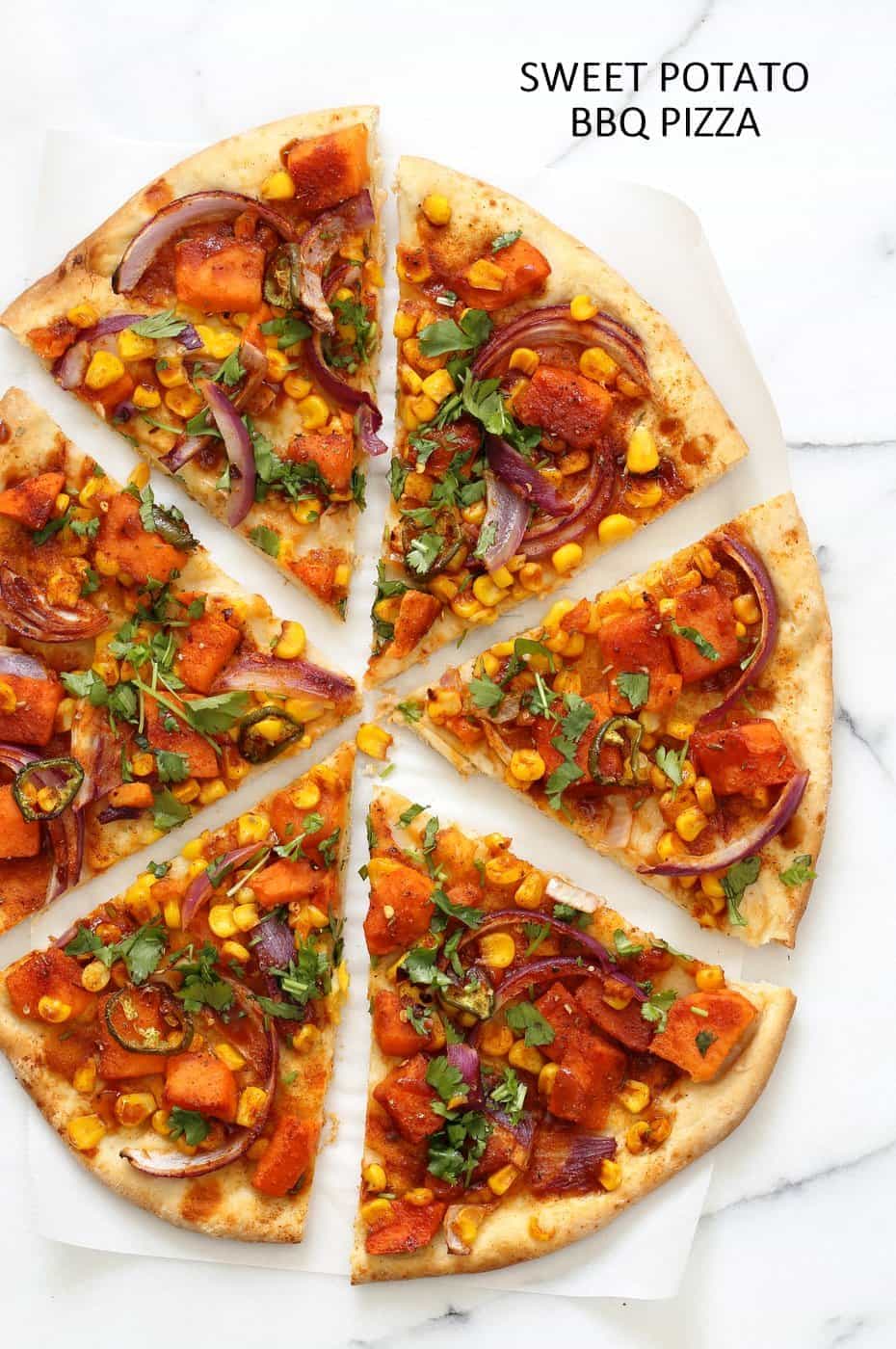 BBQ Sweet Potato Pizza by Richa from Vegan Richa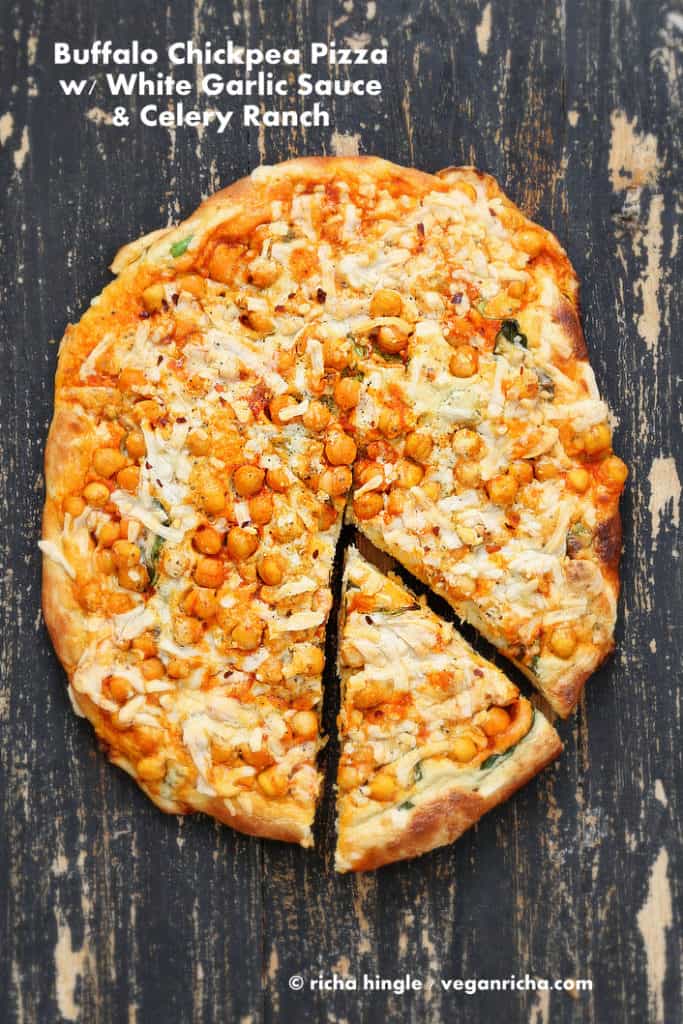 Buffalo Chickpea Pizza with White Garlic Sauce and Celery Dressing by Richa from Vegan Richa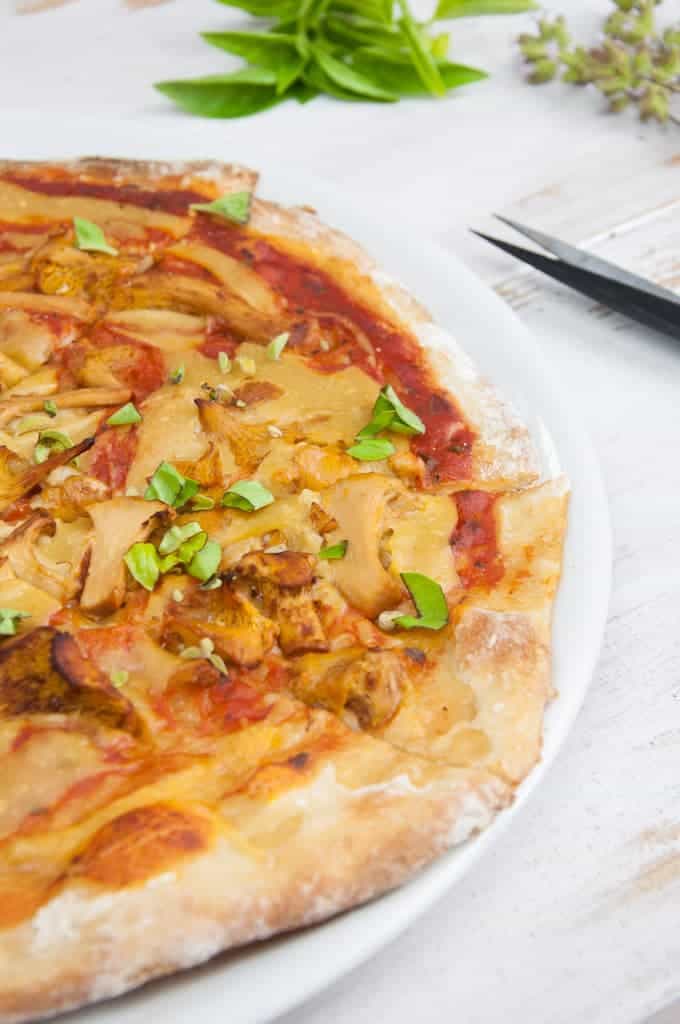 Vegan Chantarelle Pizza with Homemade "Cheese" by Bianca from Elephantastic Vegan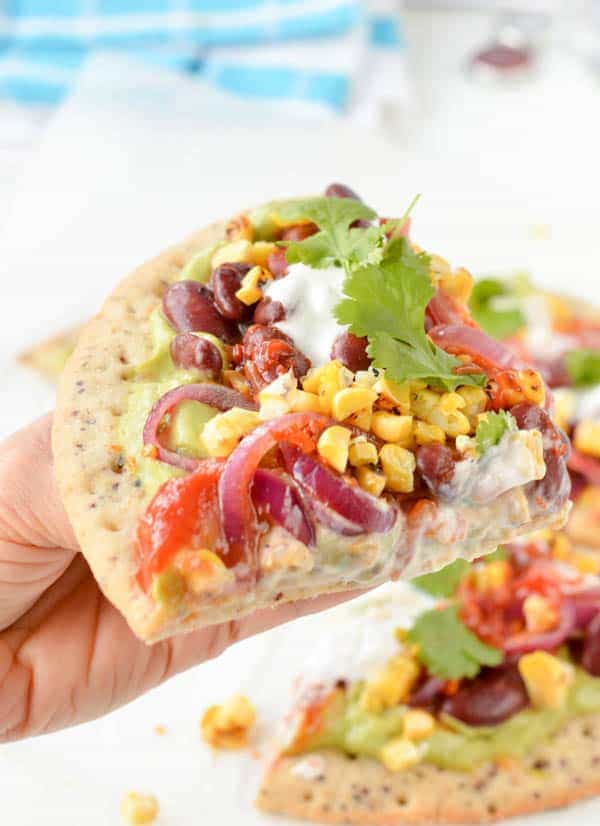 Skinny Mexican Avocado Pizza by Carine from Sweet As Honey