I can't get enough of lentil walnut meat. I've already used it for vegan tacos and a vegan taco salad. It's just soooo good!! I now took my vegan walnut meat to the next level and made a vegan taco pizza with it. And boy was it yummy!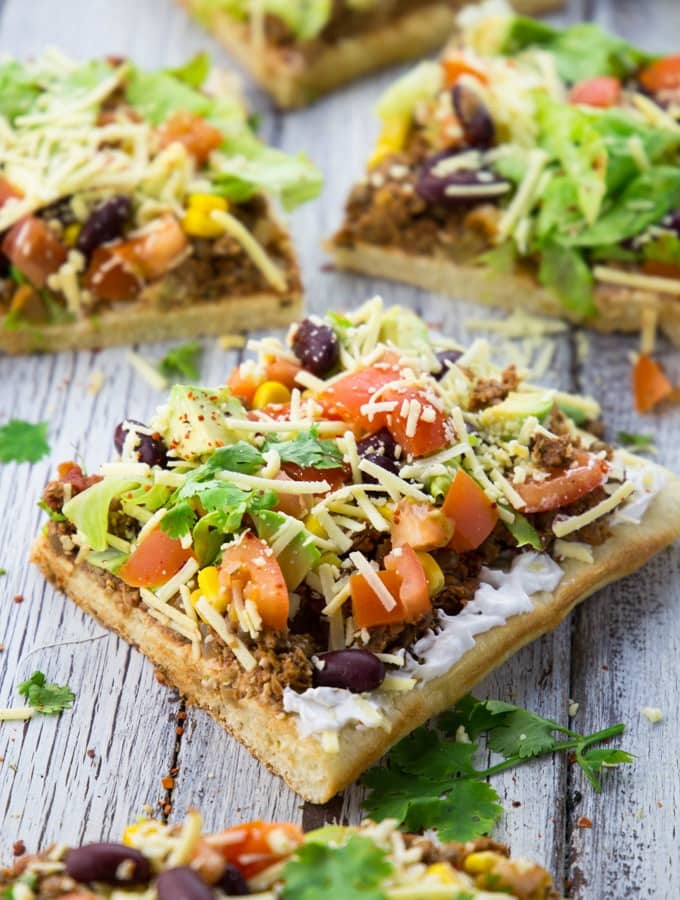 I was being lazy this time and used a pre-made pizza dough, but of course you can also make one from scratch. We've made this taco pizza three times in the last couple of weeks and it's one of my favorite recipes right now. Maybe I even have a slight addiction. Haha! I mean you can have both, pizza AND taco, with this vegan taco pizza!! So what is there not to love about it, right?!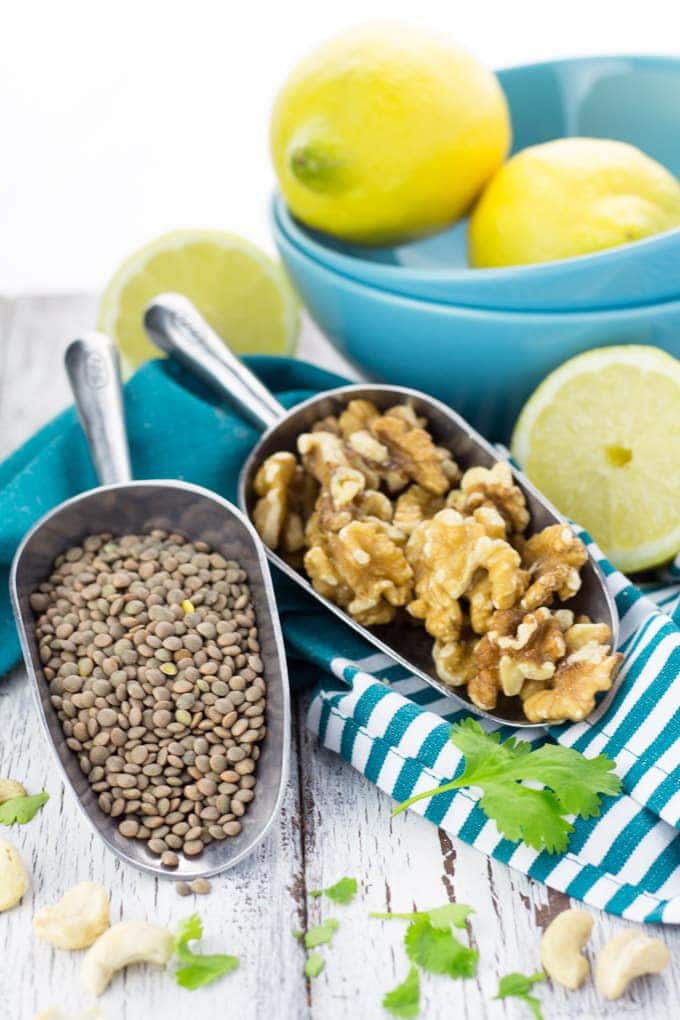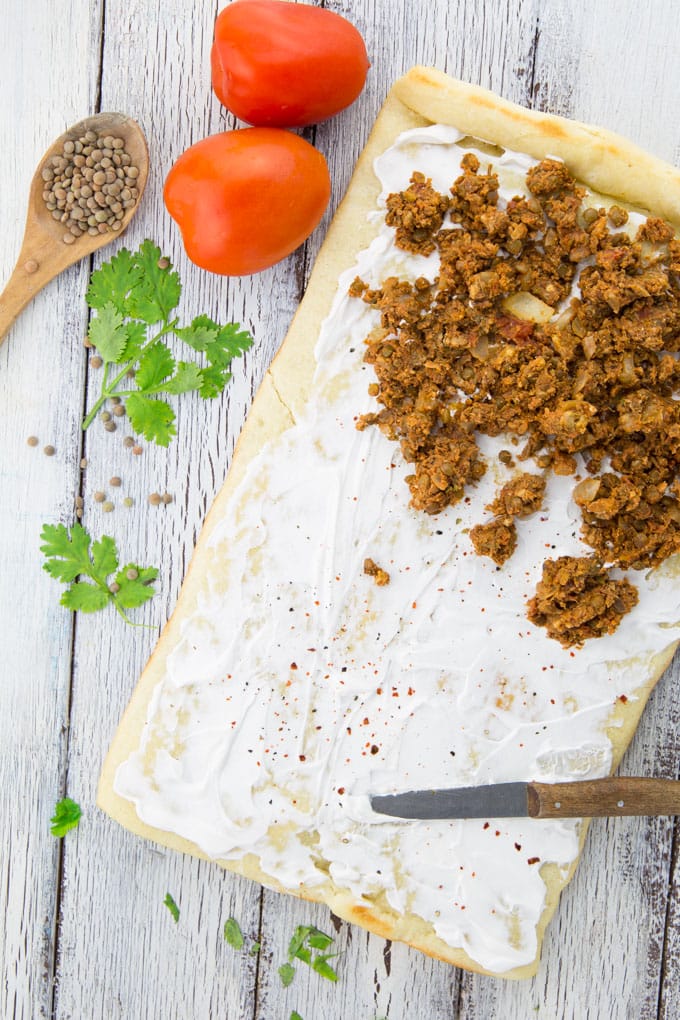 Vegan Taco Pizza – What You'll Need:
As the name suggests, the toppings of this taco pizza are basically the same toppings you would stuff into taco shells. I baked the pizza dough for about 10 minutes until it was golden and crispy. Then I put a layer of vegan sour cream on top. I used a store-bought version, but you can also make it yourself if you can't get hold of vegan sour cream at your store. If you want, check out my post for the vegan taco salad. It includes a recipe for cashew-based vegan sour cream. Vegan creme fraiche or even vegan cream cheese will work fine as well.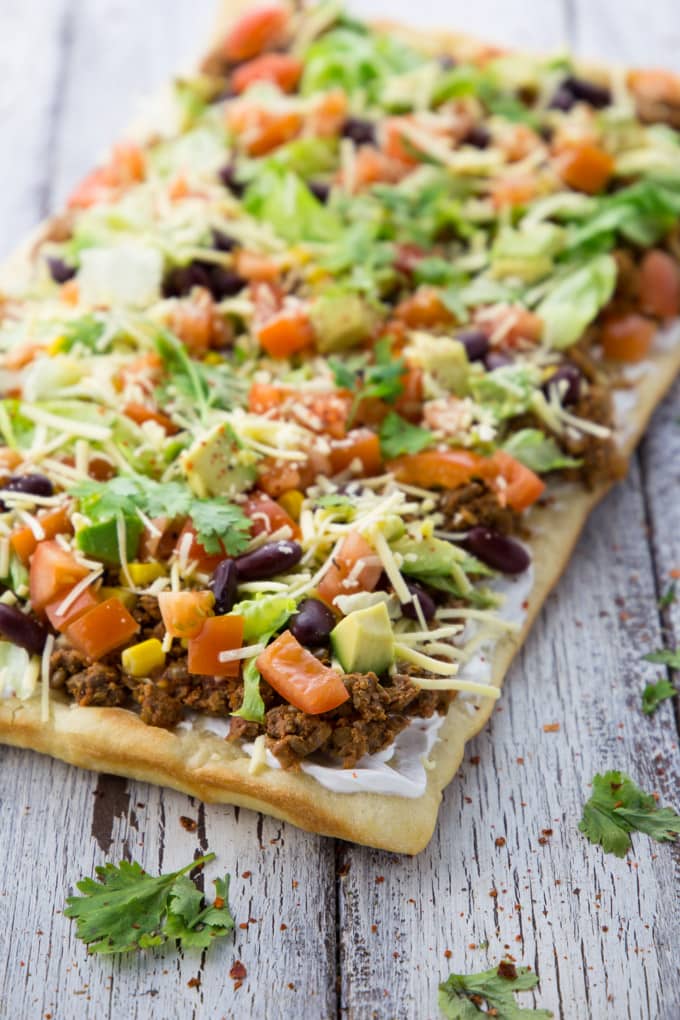 The next layer is my vegan lentil walnut meat. It's not only super delicious but also incredibly healthy. Plus, it's packed with protein. I usually make a big batch of it and we eat it in wraps, salads, or just by itself. Then add the usual taco toppings like tomatoes, avocado, corn, kidney beans, and lettuce. You could also add some red onions if you want. To top it off, I sprinkled it with some vegan cheese.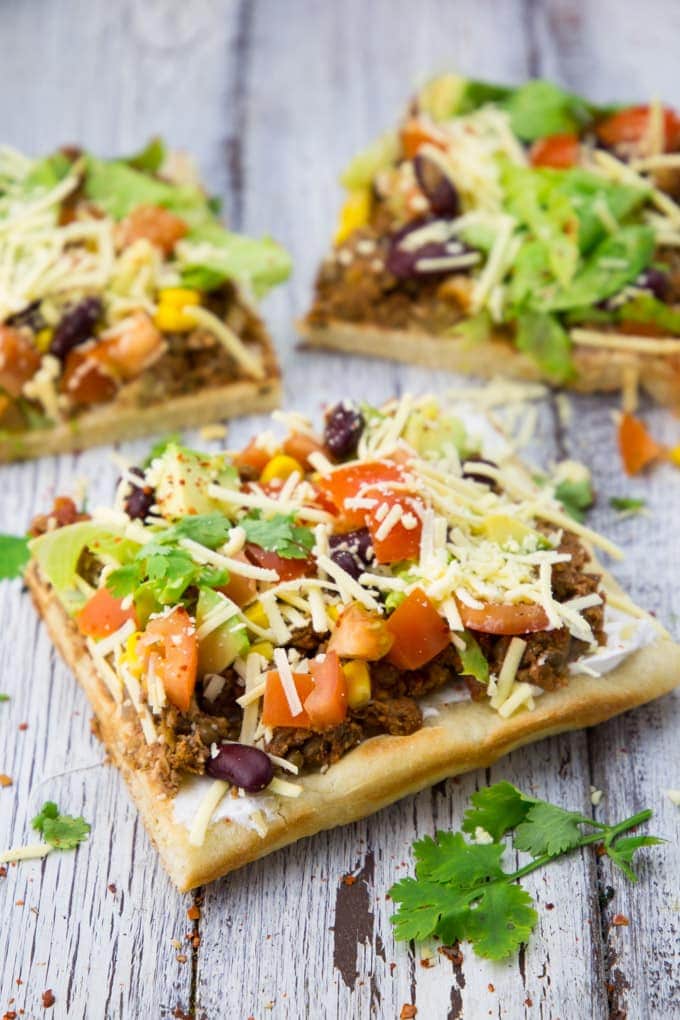 You can either serve it warm or enjoy it cold. The leftovers (if you have any!) are a great lunch for work or school. Or you could even make the taco pizza ahead and bring it to a party or a potluck.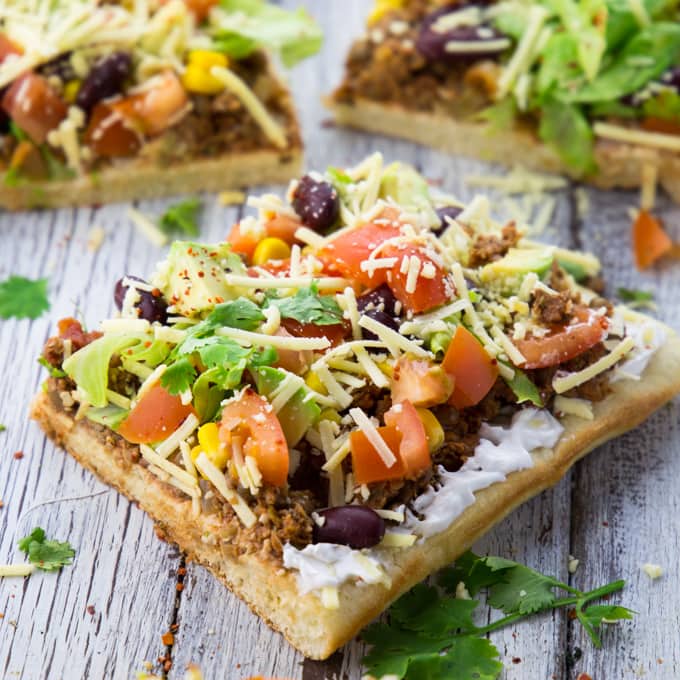 I hope you will share my addiction to this vegan taco pizza with lentil walnut meat. Let me know if you give it a try. As always, I love hearing from you guys.
Have a great week, everyone! Sina – xx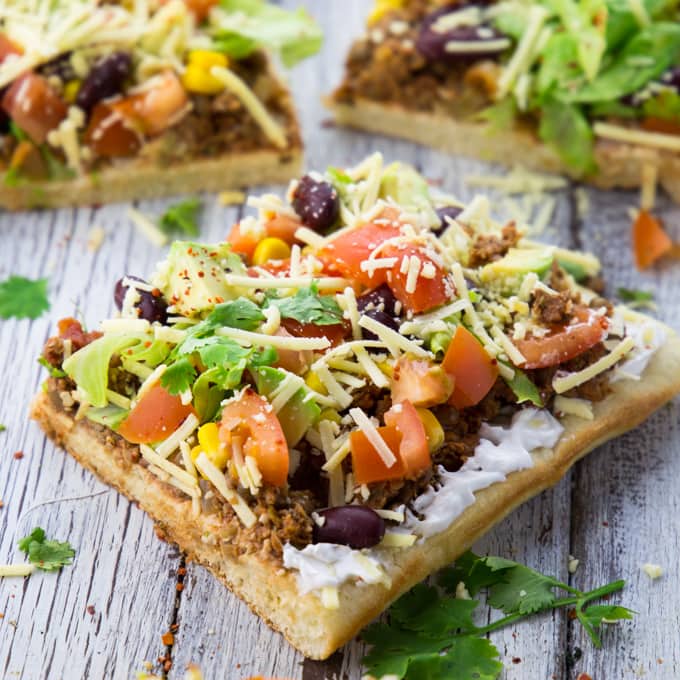 Taco Pizza (Vegan & Super Easy)
This vegan taco pizza is the ultimate comfort food!
Print
Pin
Rate
Ingredients
1

cup

walnuts

1

cup

brown lentils

1

tablespoon

olive oil

1/2

onion

1

tablespoon

tomato paste

1/2

cup

diced tomatoes

1

teaspoon

cumin

1

teaspoon

paprika powder

2

teaspoons

oregano

salt, to taste

black pepper, to taste

1

pre-made pizza dough

1

cup

vegan sour cream

1

avocado, cut into pieces

2

tomatoes, cut into pieces

2

cups

lettuce, cut into stripes

1/2

cup

kidney beans

1/2

cup

corn

1/2

cup

vegan cheese

red pepper flakes (optional)
Instructions
Cook the lentils according to the instructions. Drain and set aside. In a medium pan, roast the walnuts without oil for about 2 minutes or until they're lightly golden. Put the walnuts and the cooked lentils in a food processor and process until chopped. Make sure to leave some texture!

In a medium pan, heat the olive oil over medium heat and sautée the onions for about 3 minutes. Then add the lentil walnut mixture and stir in the tomato paste. Cook for 2 minutes. Add the diced tomatoes and the spices (paprika powder, cumin, oregano) and season with salt and pepper.

Preheat the oven to 385 °F and bake the pizza dough for about 10 minutes until it's golden and crispy.

After baking, evenly spread the pizza with vegan sour cream. Add a layer of the vegan lentil walnut meat and top with avocado, tomatoes, lettuce, corn, kidney beans, and vegan cheese. Sprinkle with red pepper flakes. Enjoy!
Rate the recipe!
If you like this recipe, please leave a good rating! This will help other readers.