What do vegans eat? I've probably heard this question a million times! To show everyone how delicious and versatile vegan food can be, I teamed up with some fellow food bloggers and put together a huge list of 55 popular vegan recipes. So many delicious vegan recipes in just one place!!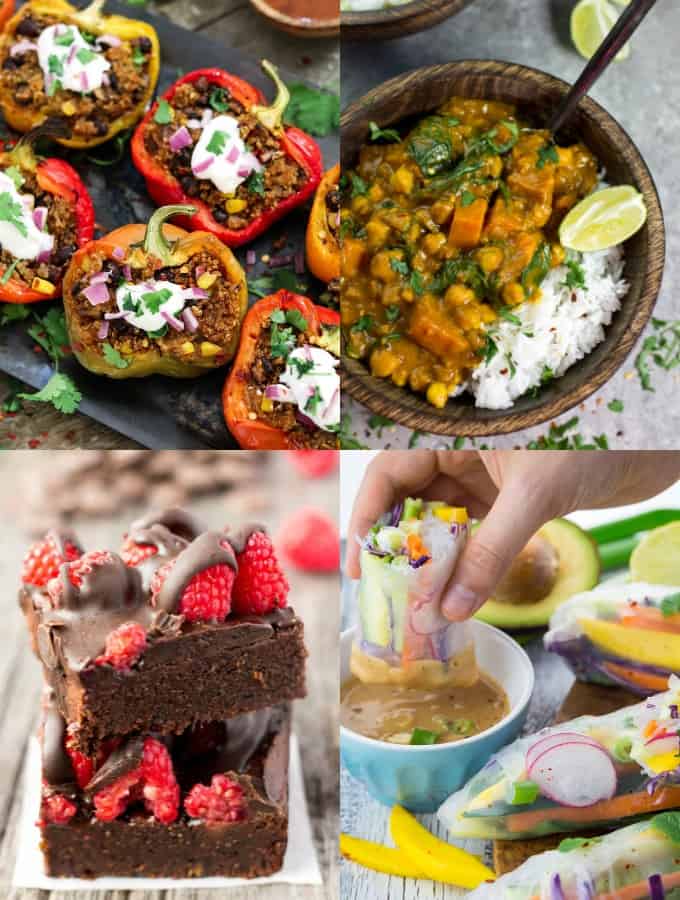 What do vegans eat? And what does being vegan mean? 
People who follow a vegan diet avoid any kind of animal products. Like vegetarians, vegans don't eat meat, but they avoid dairy products and eggs as well. This also includes other kind of animal-derived substances like gelatin. Some people go vegan because of ethical motivation. They don't want to support factory farming and the horrific animal cruelty that is often involved. Others choose a vegan diet due to health problems or sometimes even environmental reasons. Or of course you can have a combination of all of these reasons.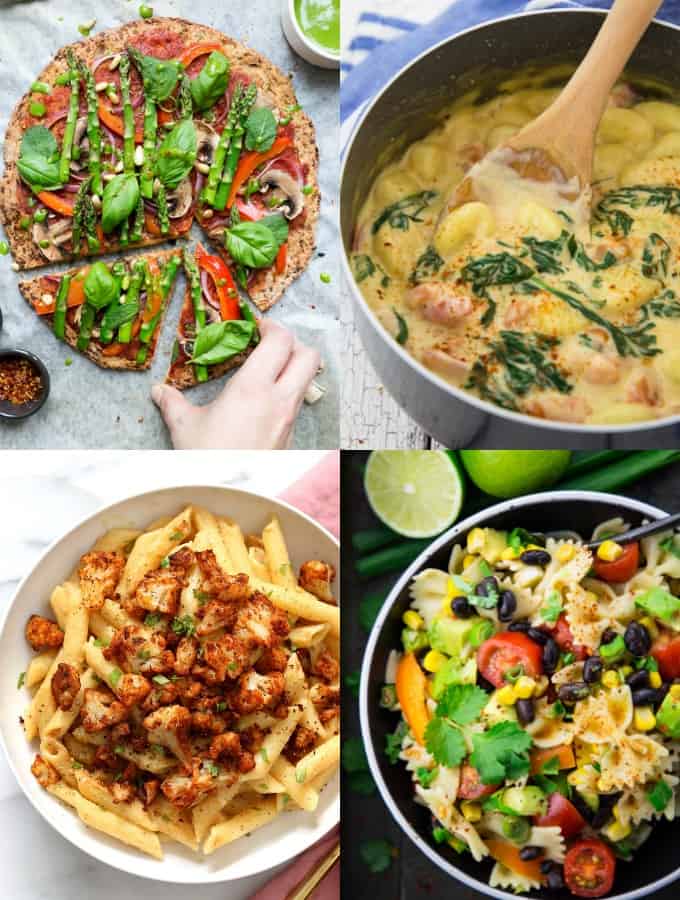 So what do vegans eat?
fruits and vegetables
grains (pasta, bread, rice, couscous, bulgur, millet, quinoa, and so much more) – it's always best to choose whole grains!
legumes, nuts, and seeds (chickpeas, black beans, and other beans are a great source of plant-based proteins! Nuts and nut butters are packed with nutrients. Try flaxseeds, walnuts, or chia seeds for omega 3! )
tofu and tempeh 
fortified dairy substitutes (almond, oat, or soy milk as well as plant-based yogurt)
vegan food products or meat alternatives like vegan burger patties, vegan mayonnaise, vegan ice cream etc.
You don't have to win the lottery to afford a vegan diet and you also don't have to move to a big city! On the contrary, you can find healthy vegan food almost everywhere…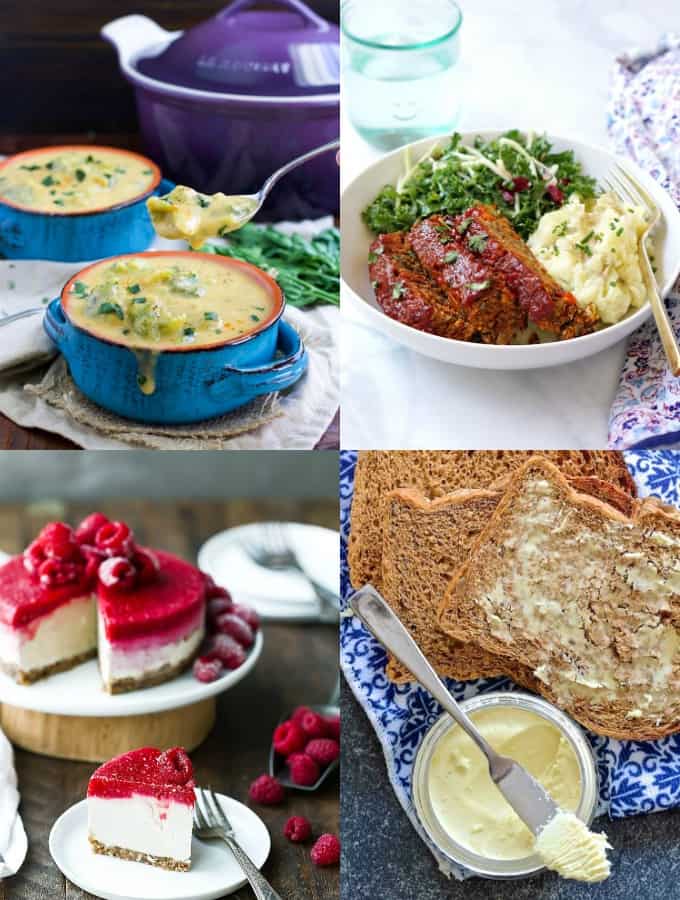 Just look for fresh vegetables and fruit either in the supermarket or on farmers' markets. And you can also go crazy in the bulk section of your local grocery store for very little money. Keep an eye out for dried or canned beans like chickpeas, black beans, and lentils. They're not only super healthy and packed with proteins but they also fill you up.
It's true, buying vegan food products like vegan ice cream and vegan cheese can be a bit pricy  in the long run. But I see these products as a special treat that we enjoy once in a while. And you can make a lot of these products at home if you don't want to spend too much money on them! It's often not only way healthier but also pretty easy to just make a homemade version.
To show you how delicious and easy a vegan diet can be, I teamed up with some fellow food bloggers to put together this giant roundup of the most popular vegan recipes! I hope this will help new vegans and vegetarians and I'm sure it will be a great list for those who are already vegan.
So let's get started!
What Do Vegans Eat? 55 Super Popular Vegan Recipes You Have To Try!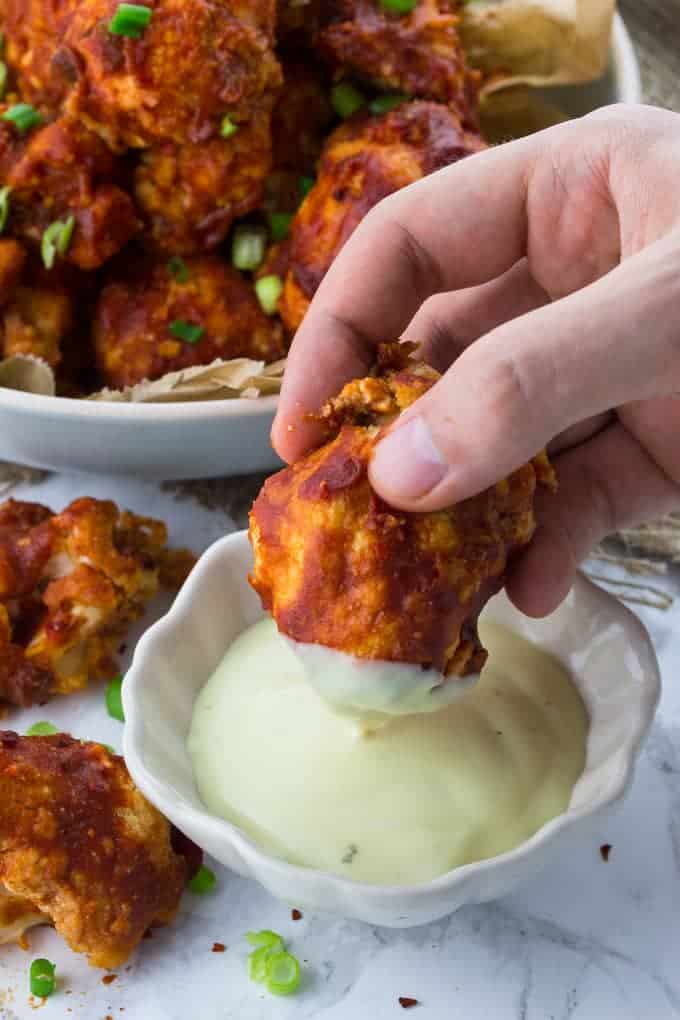 Cauliflower Hot Wings with Vegan Aioli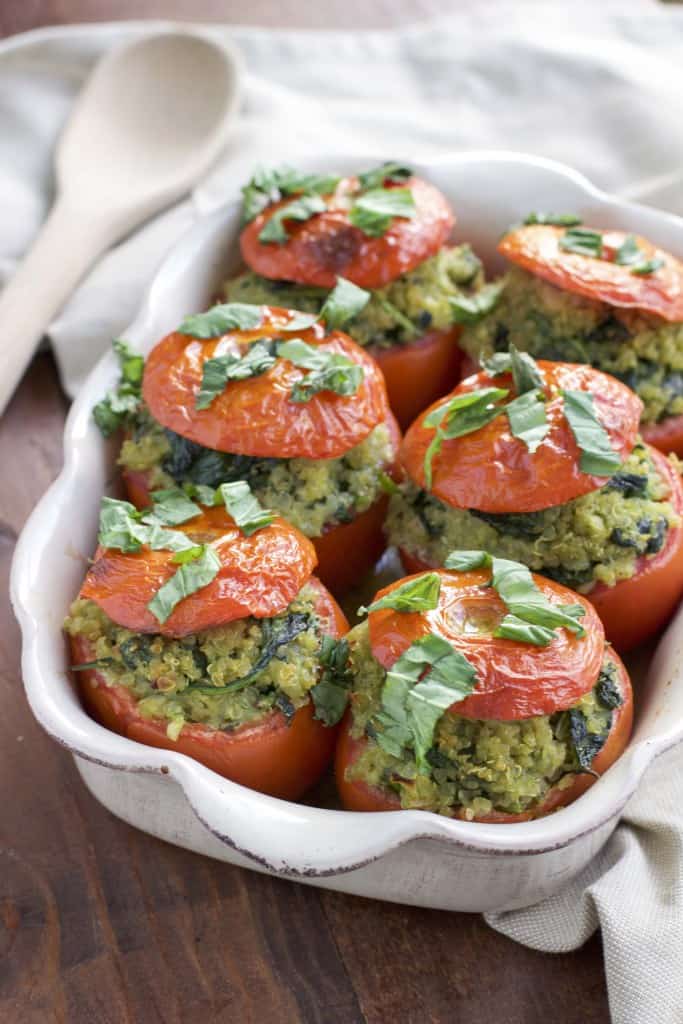 Pesto Spinach Quinoa Stuffed Tomatoes by Stacey from Stacey Homemaker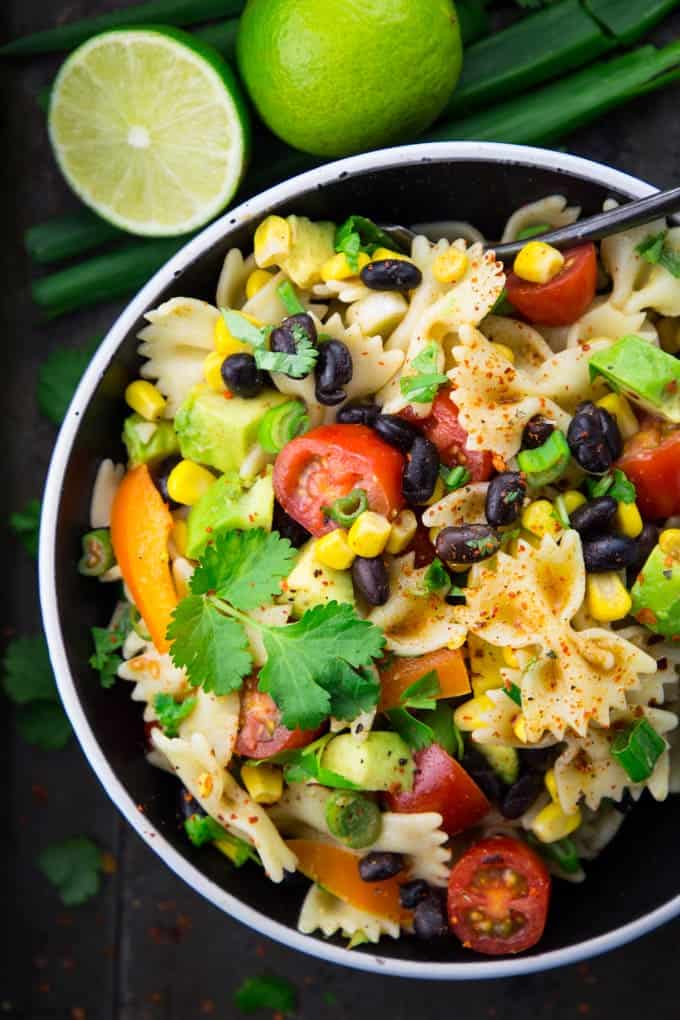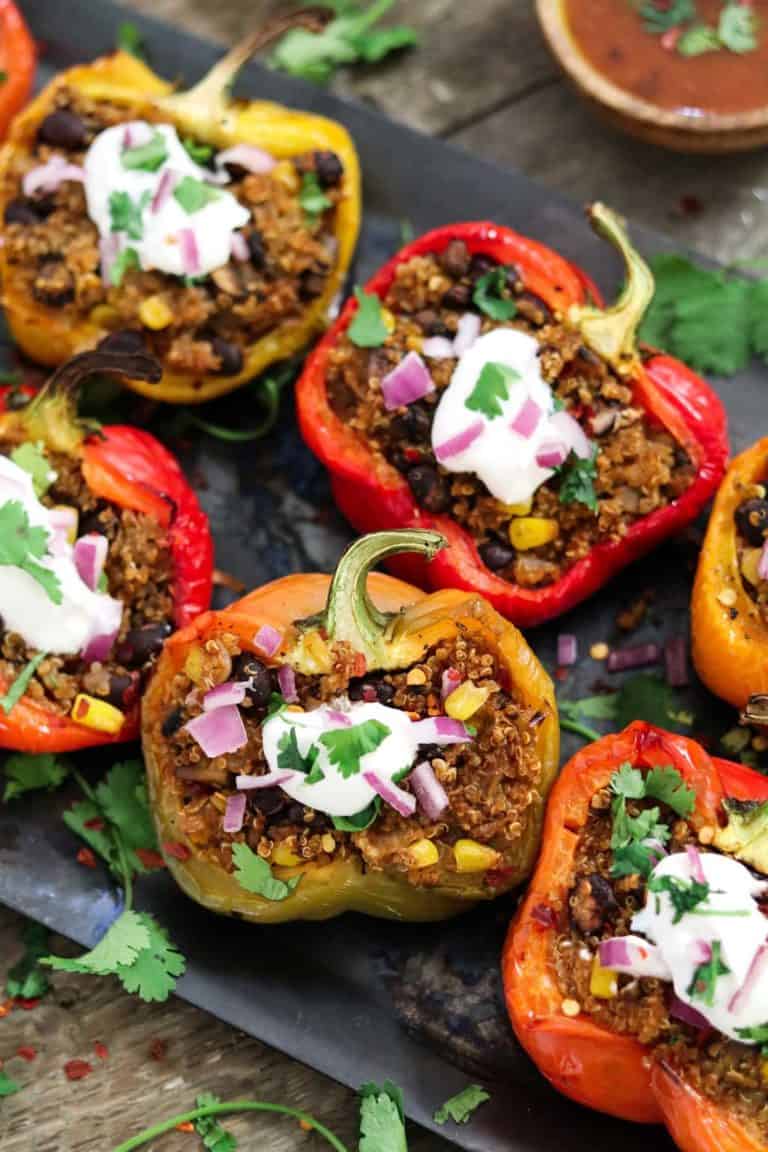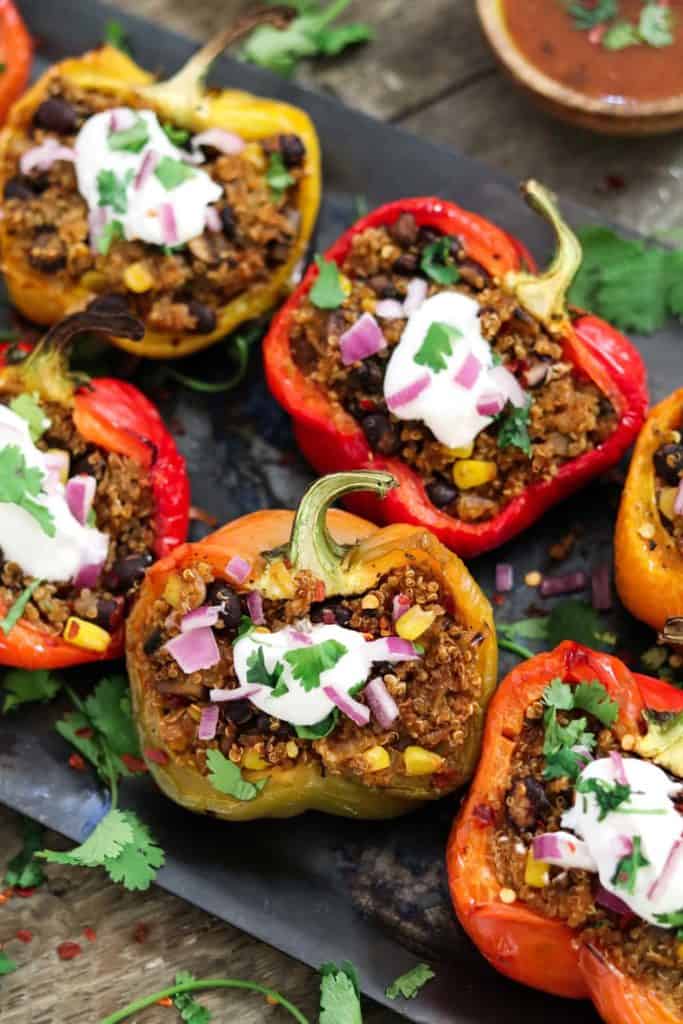 Quinoa Stuffed Peppers by Melissa from Vegan Huggs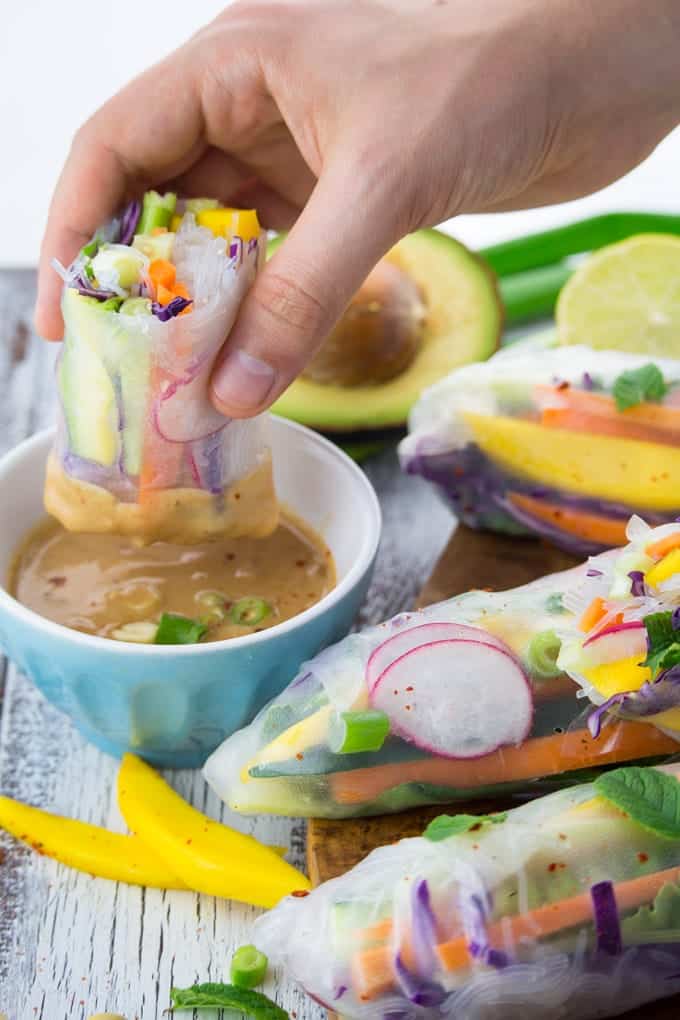 Rice Paper Rolls with Mango and Mint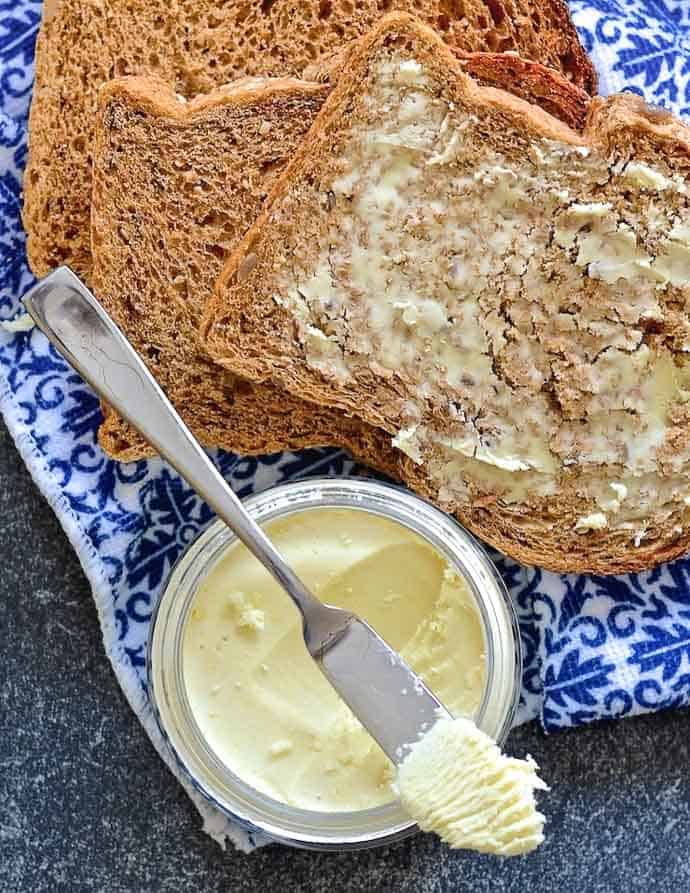 Easy Vegan Butter by Melanie from A Virtual Vegan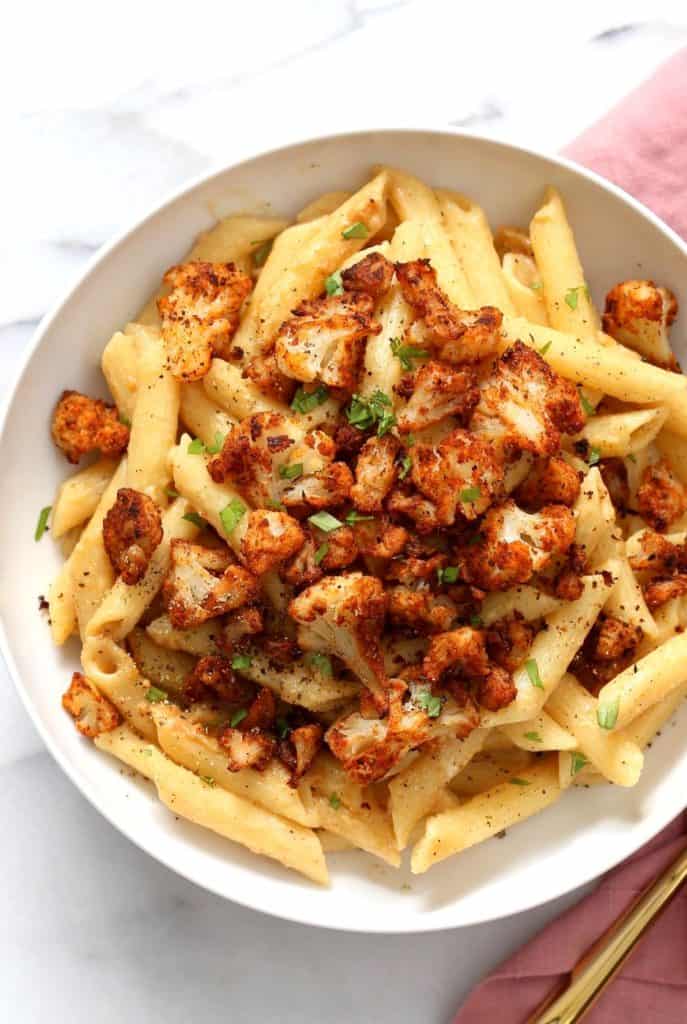 Vegan Garlic Pasta with Roasted Cajun Cauliflower by Richa from Vegan Richa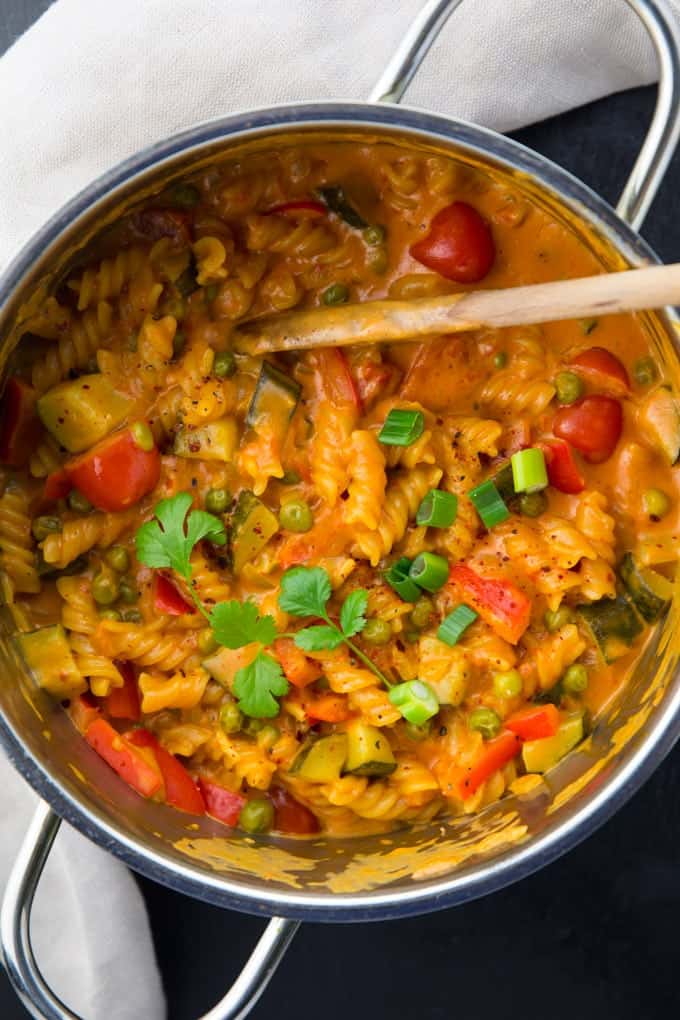 Creamy Vegan One Pot Pasta Asian Style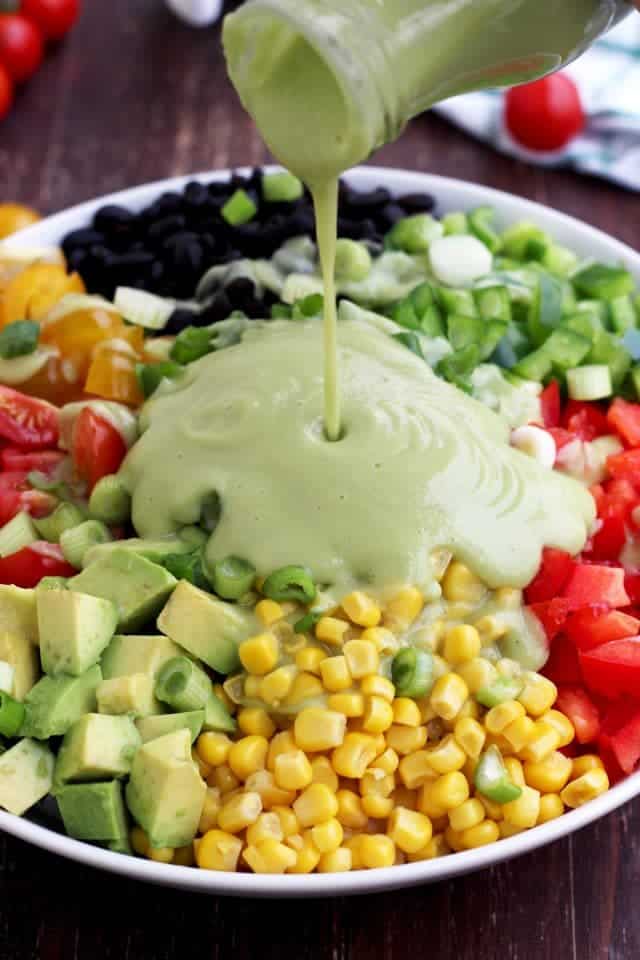 Vegan Mexican Chopped Salad by Elena from Happy Kitchen Rocks
Vegan Bang Bang Broccoli by Lauren from Rabbit and Wolves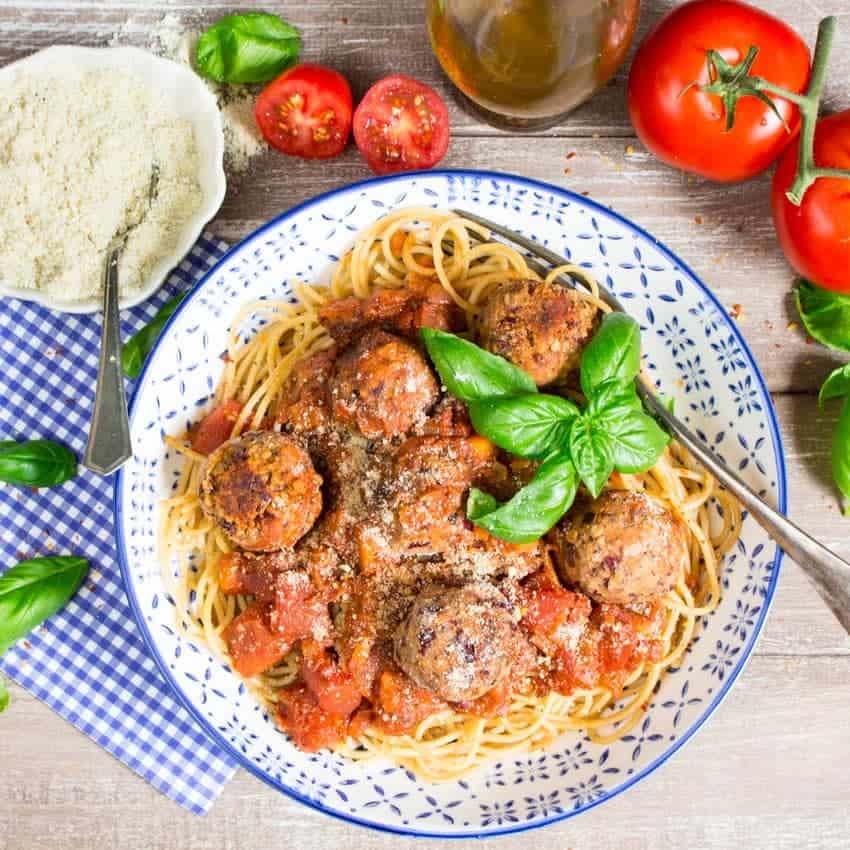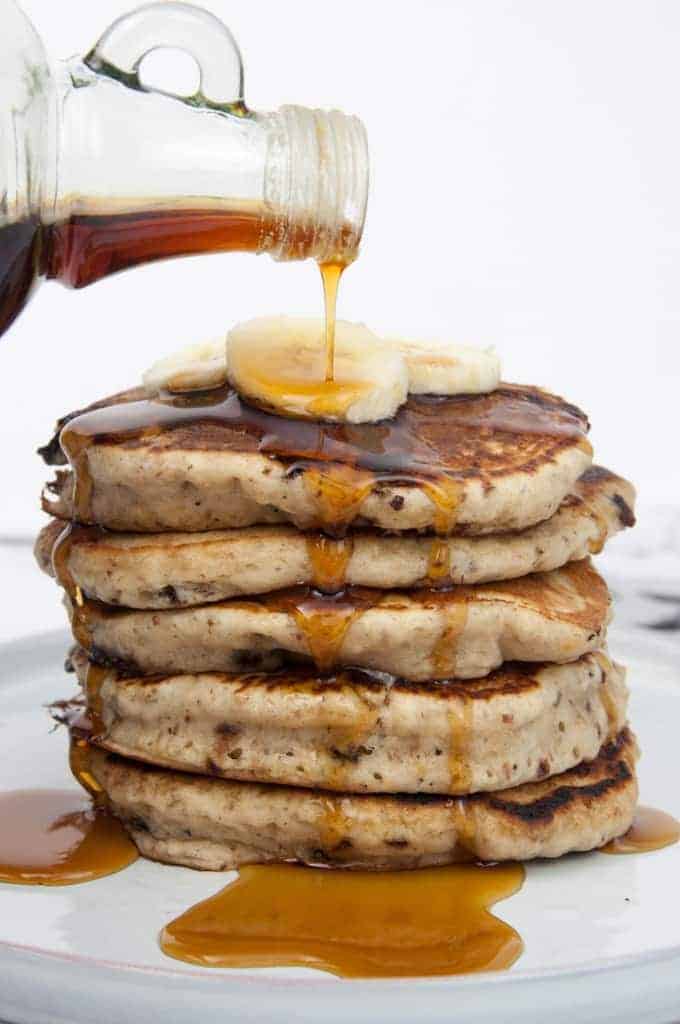 Vegan Banana Bread Pancakes by Bianca from Elephantastic Vegan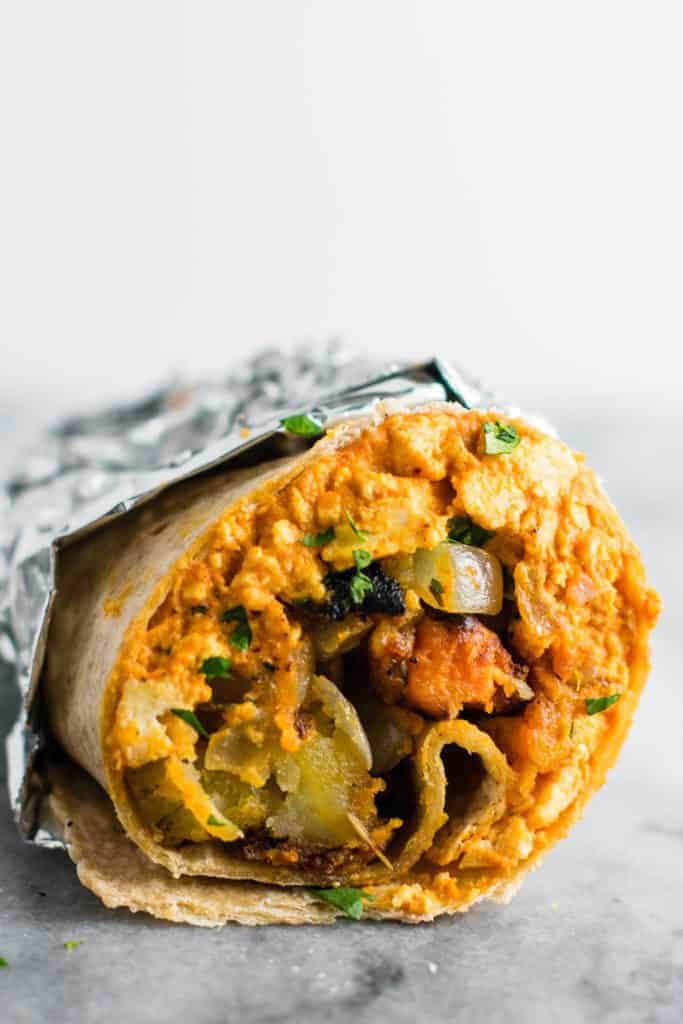 Vegan Breakfast Burrito Recipe by Joy from Build Your Bite
Veggie Loaded Black Beans and Rice by Linda from Veganosity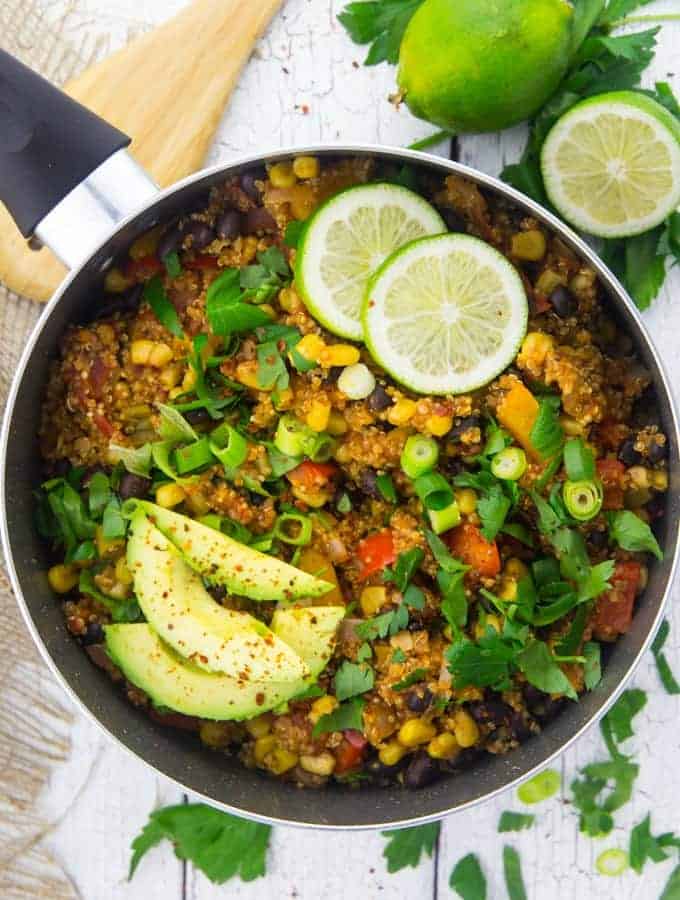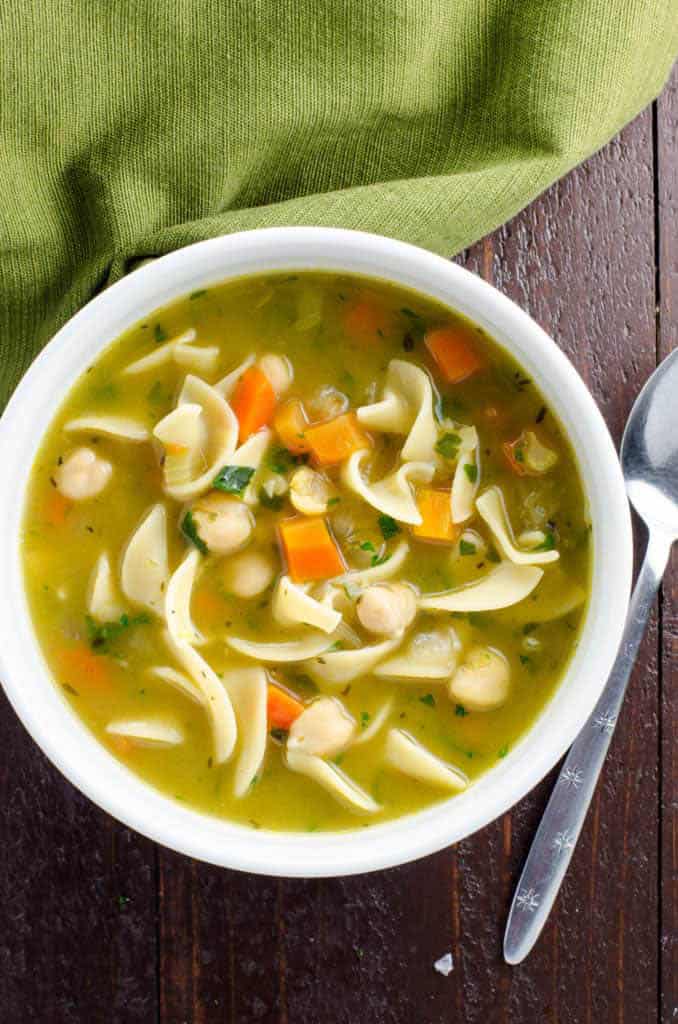 Chickpea Noodle Soup by Carolyn from Umami Girl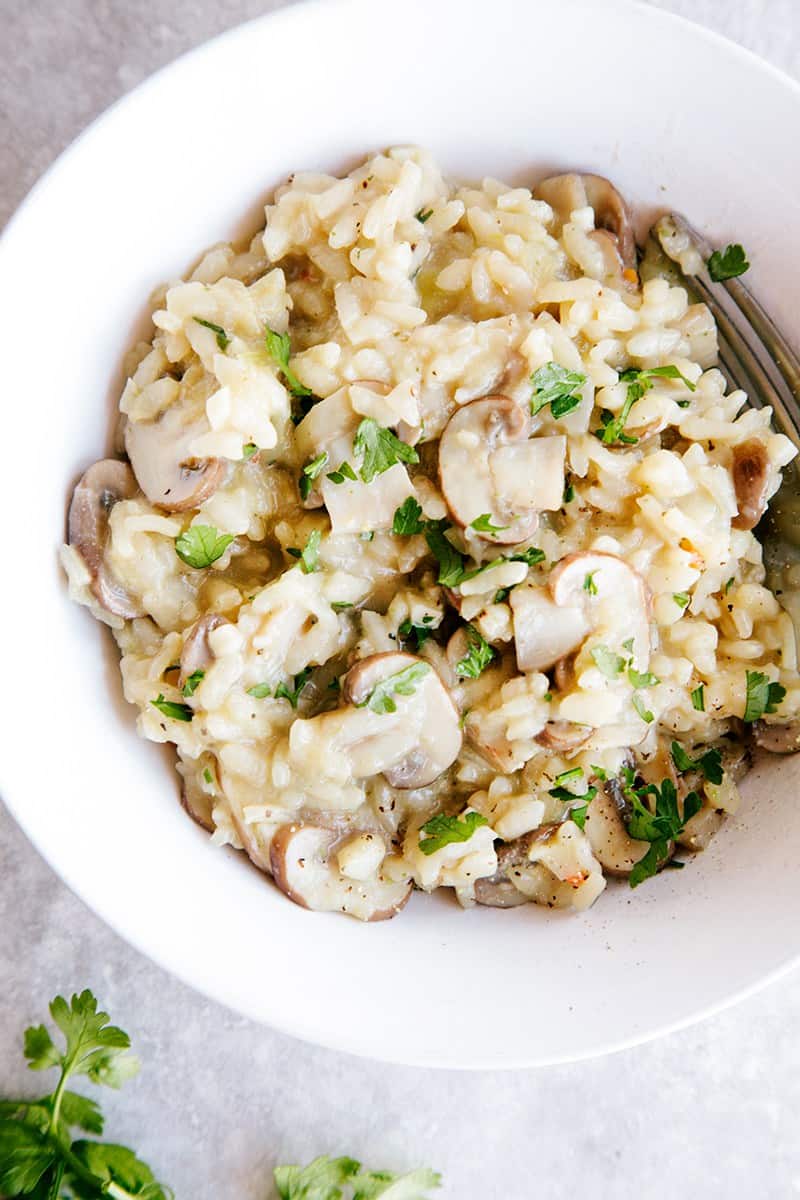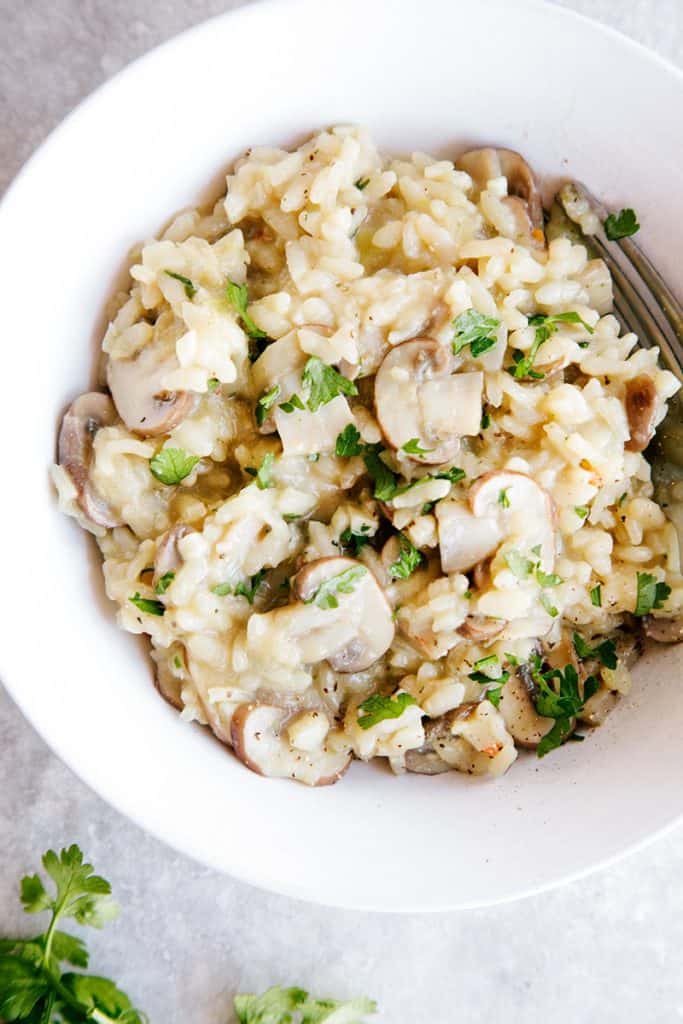 Vegan Creamy Mushroom Risotto by Aimee from Wallflower Kitchen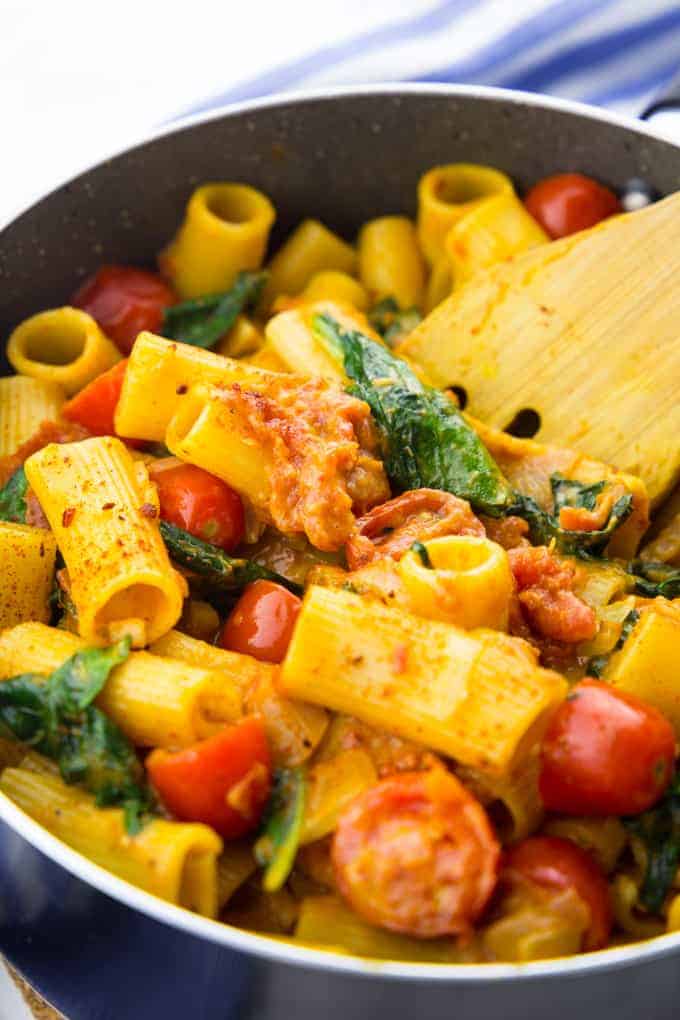 Vegan One Pot Pasta with Spinach and Tomatoes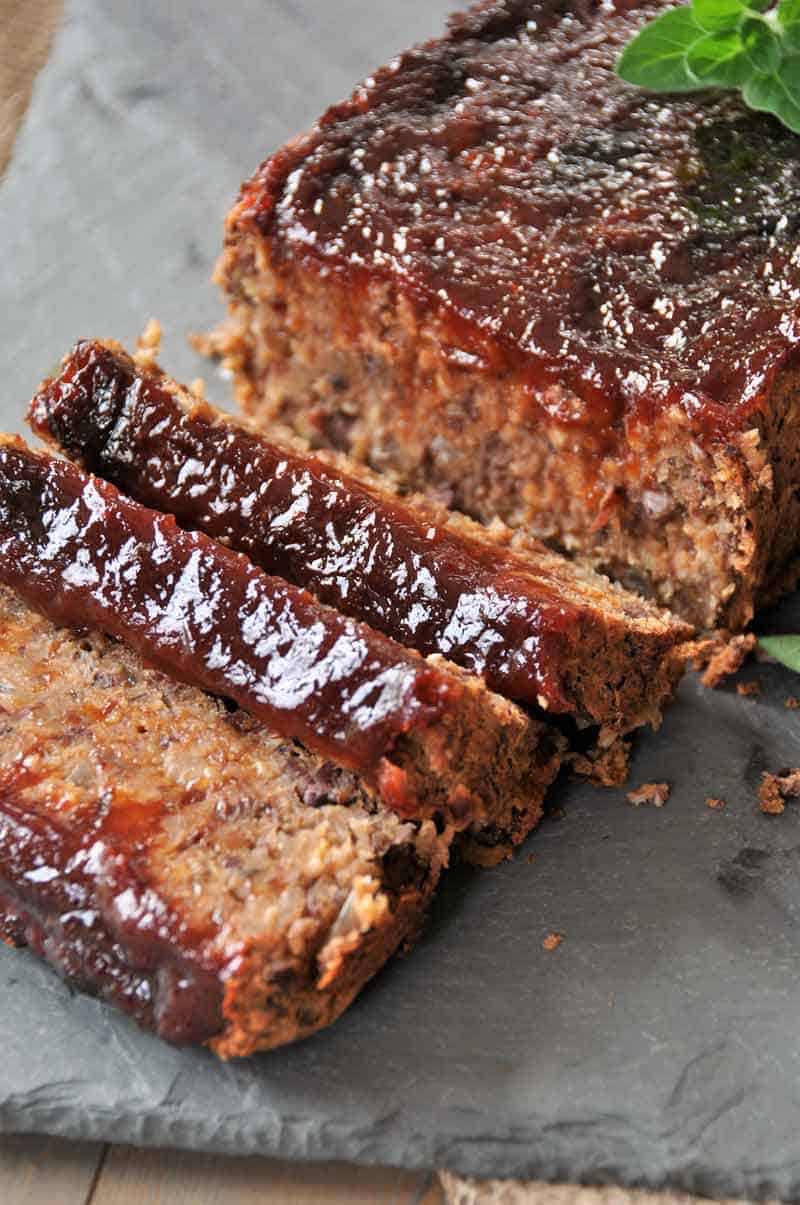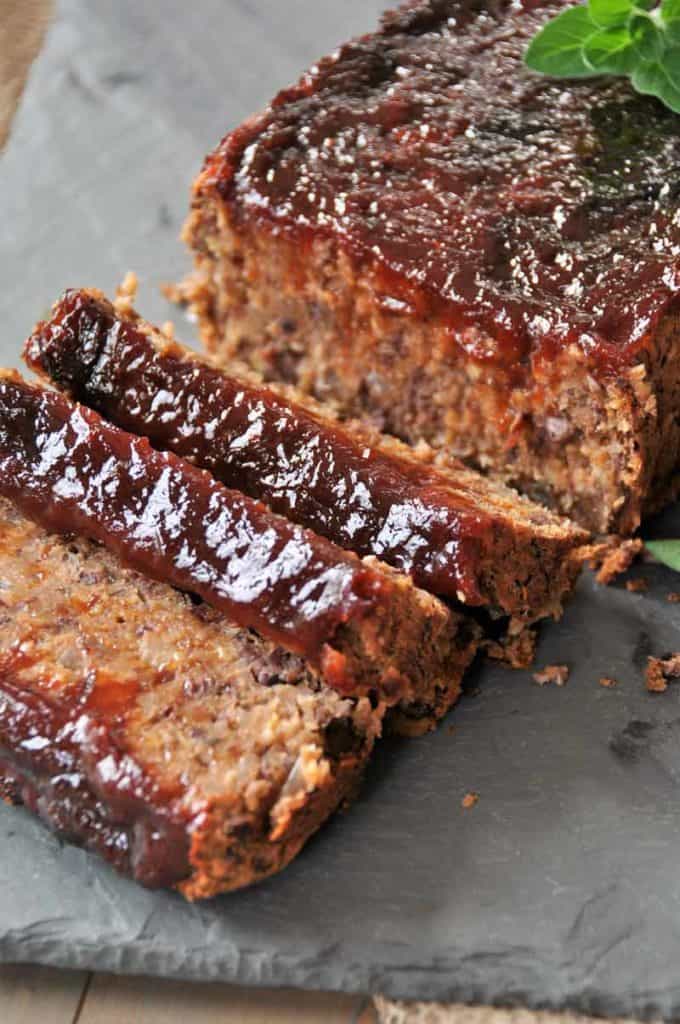 Smoky Southern Style Meatless Meatloaf by Linda from Veganosity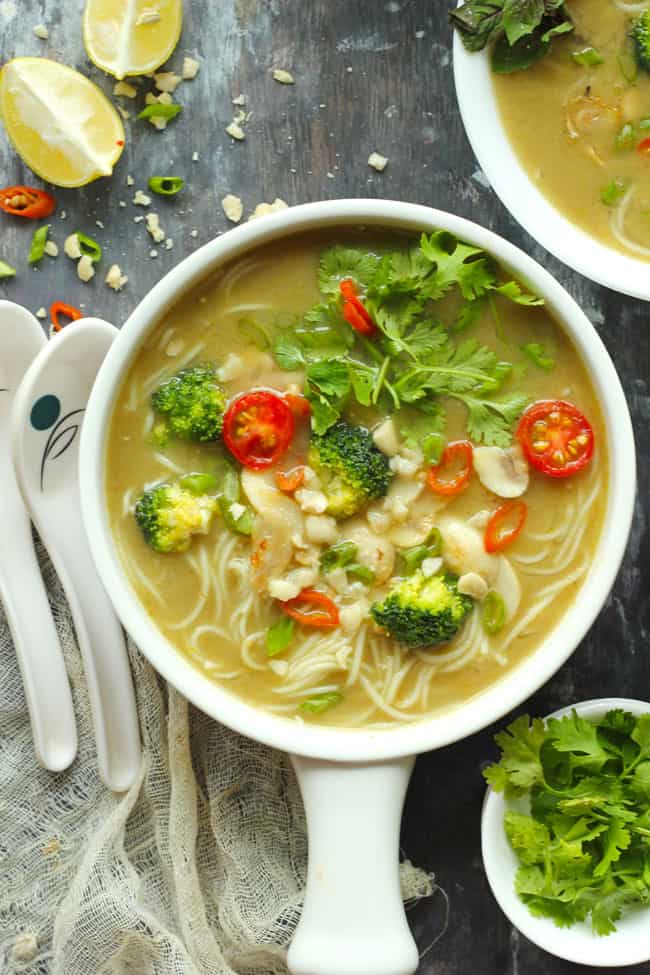 Vegan Thai Green Curry Soup by Hina from Fun Food Frolic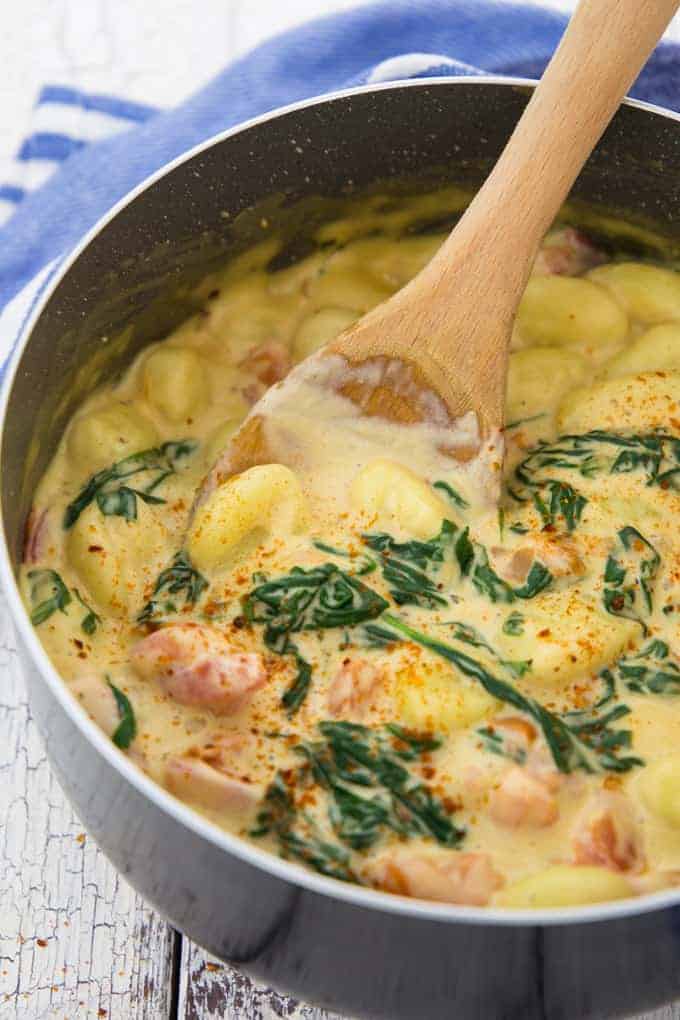 Vegan Gnocchi with Spinach and Tomatoes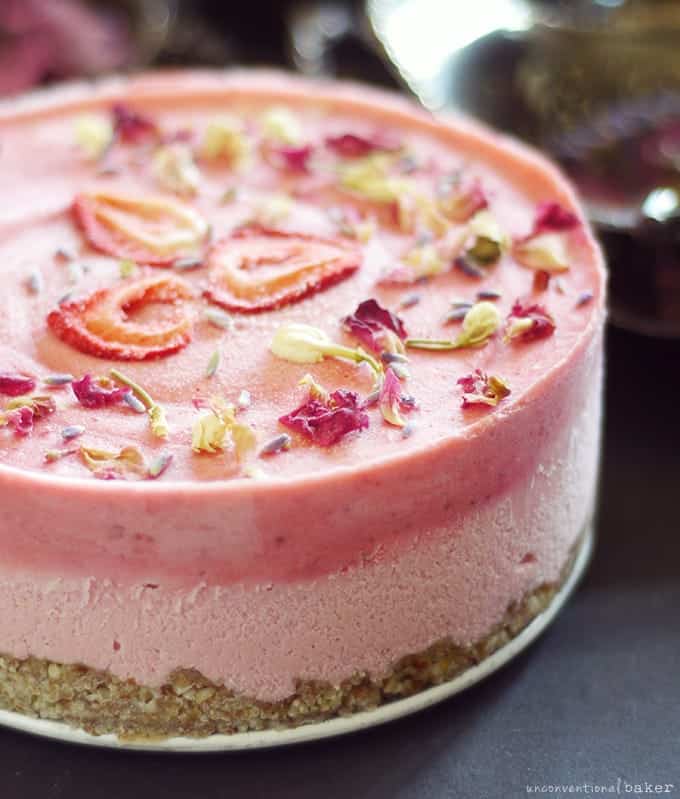 Raw Strawberry Lime Macadamia Cheesecake by Audrey from Unconventional Baker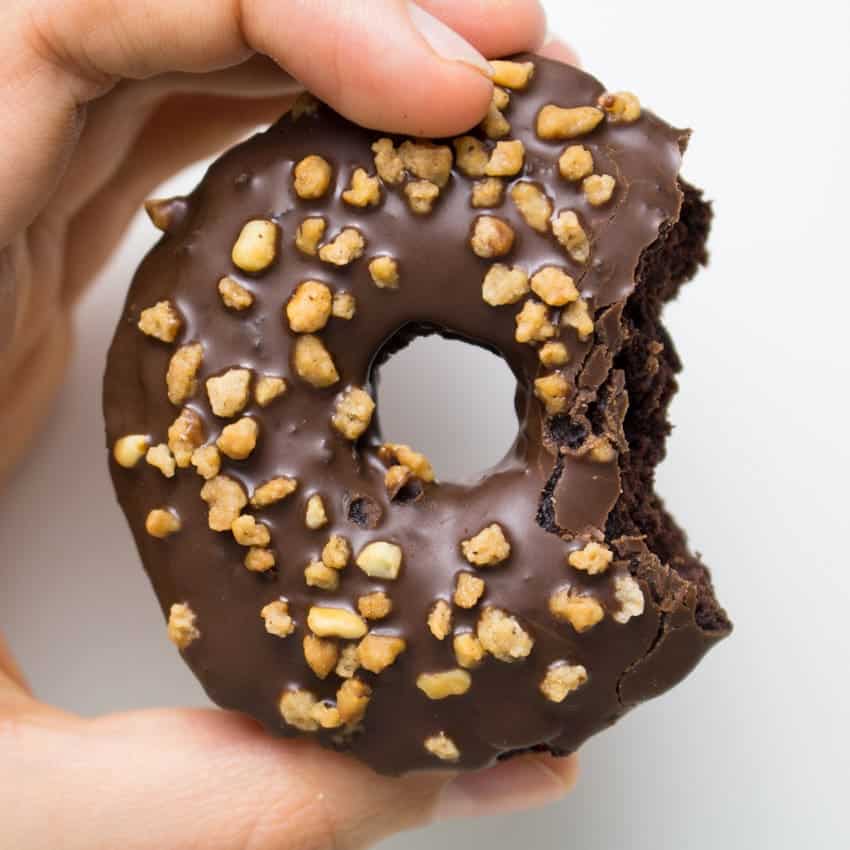 Vegan Chocolate Hazelnut Donuts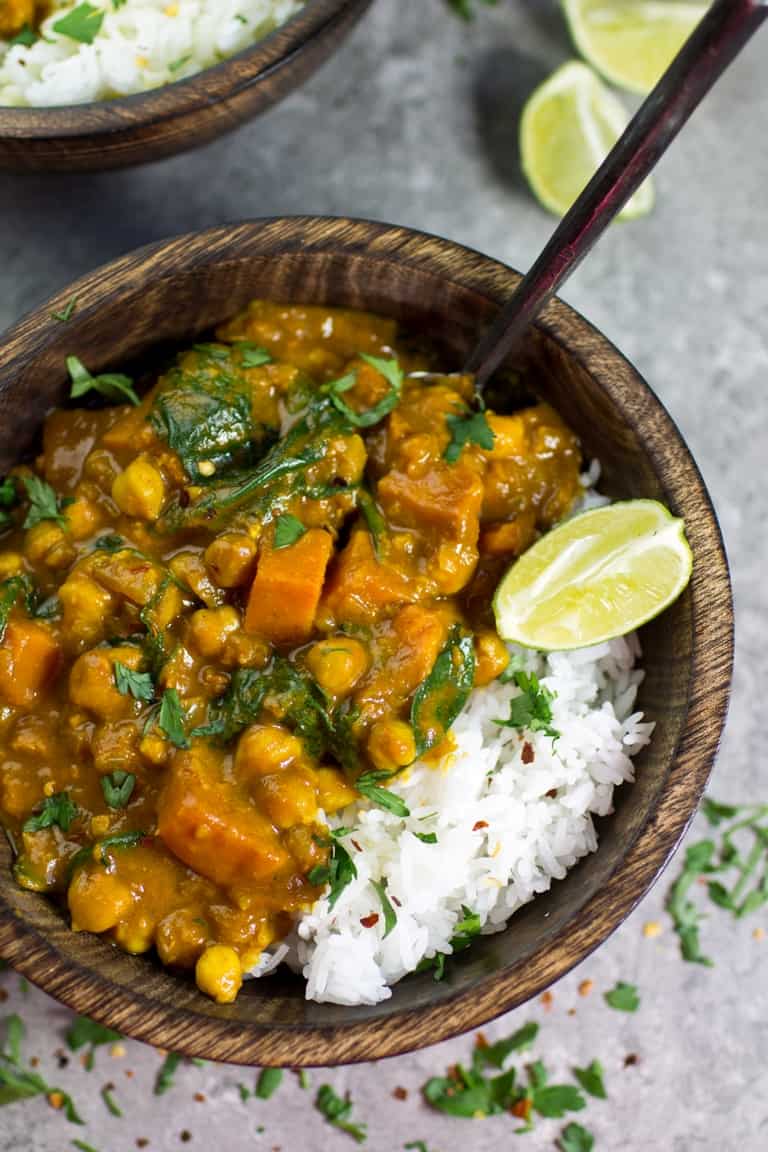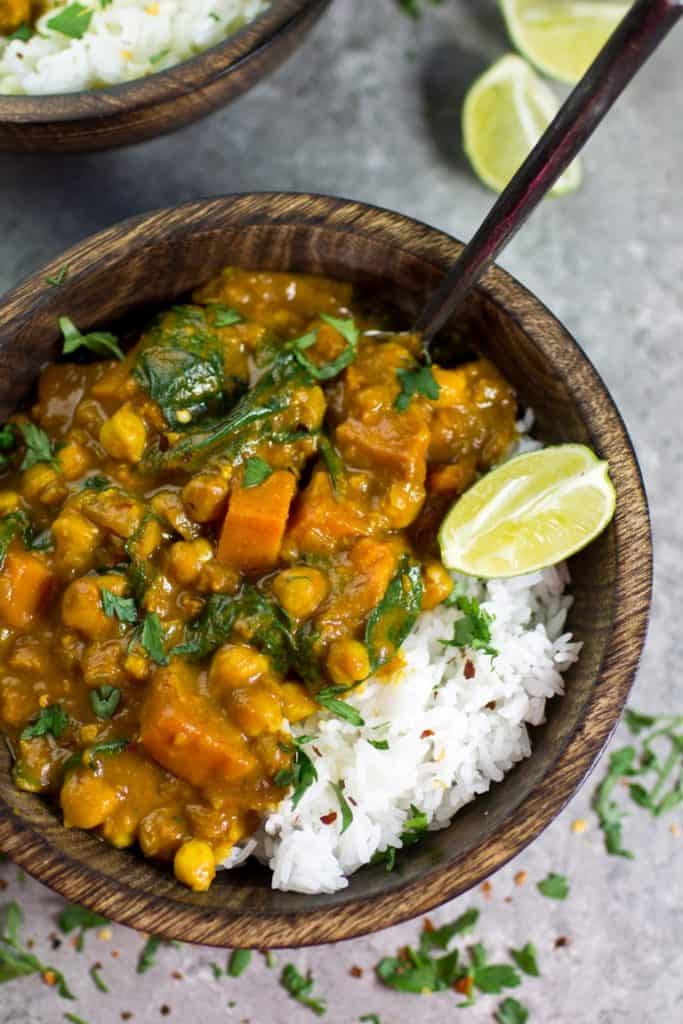 Sweet Potato Chickpea and Spinach Coconut Curry by Brandi from The Vegan 8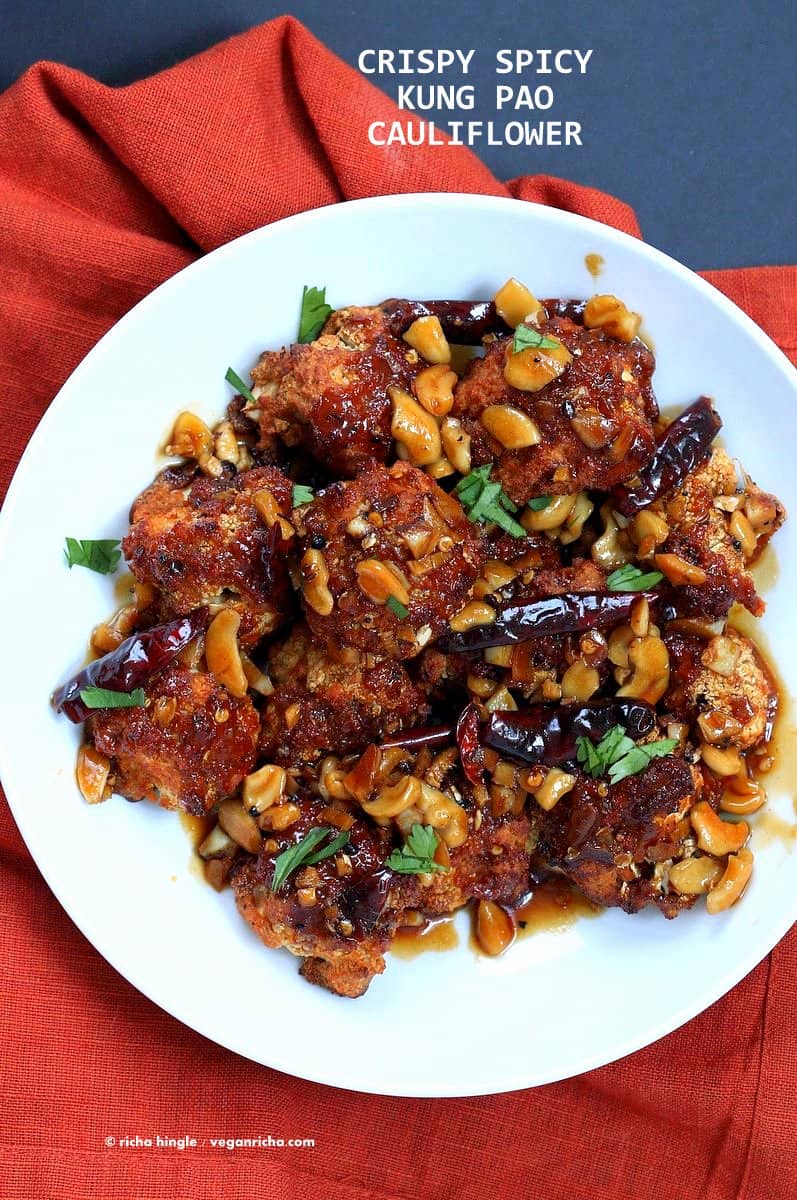 Kung Pao Cauliflower by Richa from Vegan Richa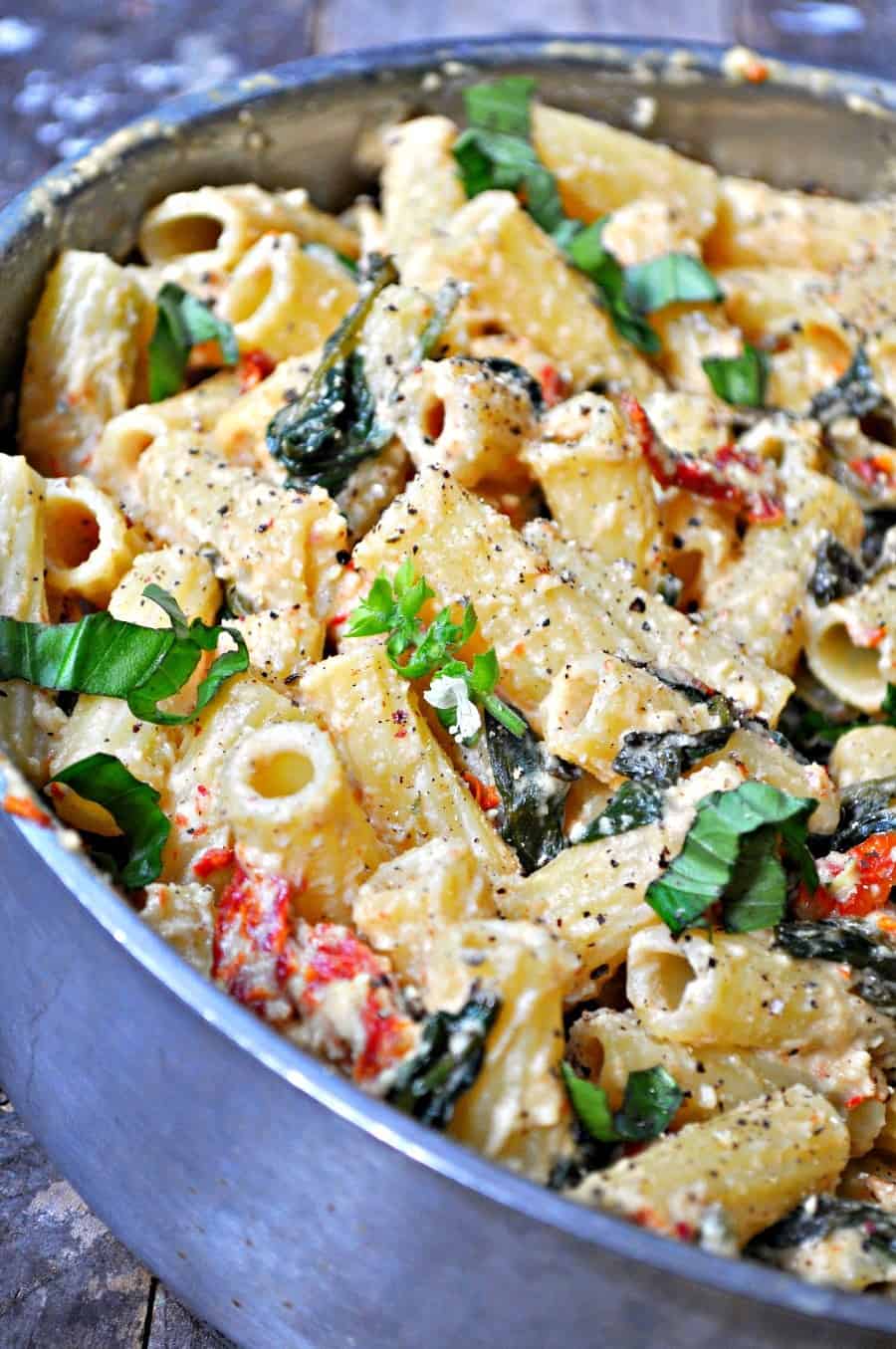 Vegan Tuscan Rigatoni by Lauren from Rabbit and Wolves
Vegan Dan Dan Noodles by Caroline by Pickled Plum
Vegan Roasted Red Pepper Pasta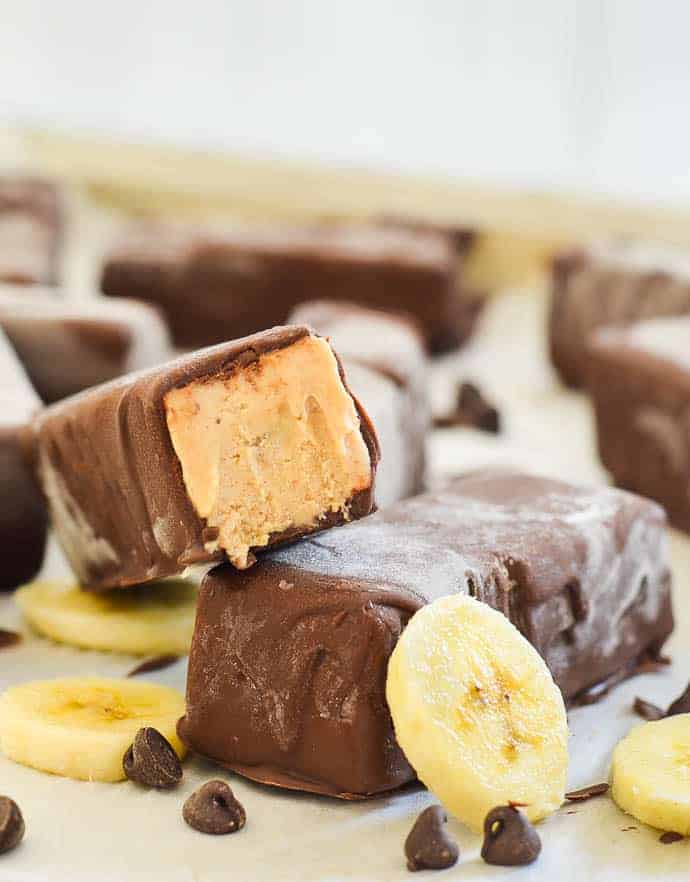 Banana Peanut Butter Ice Cream Bars by Melanie from A Virtual Vegan
Black Bean Vegan Enchiladas by Joyce from Light Orange Bean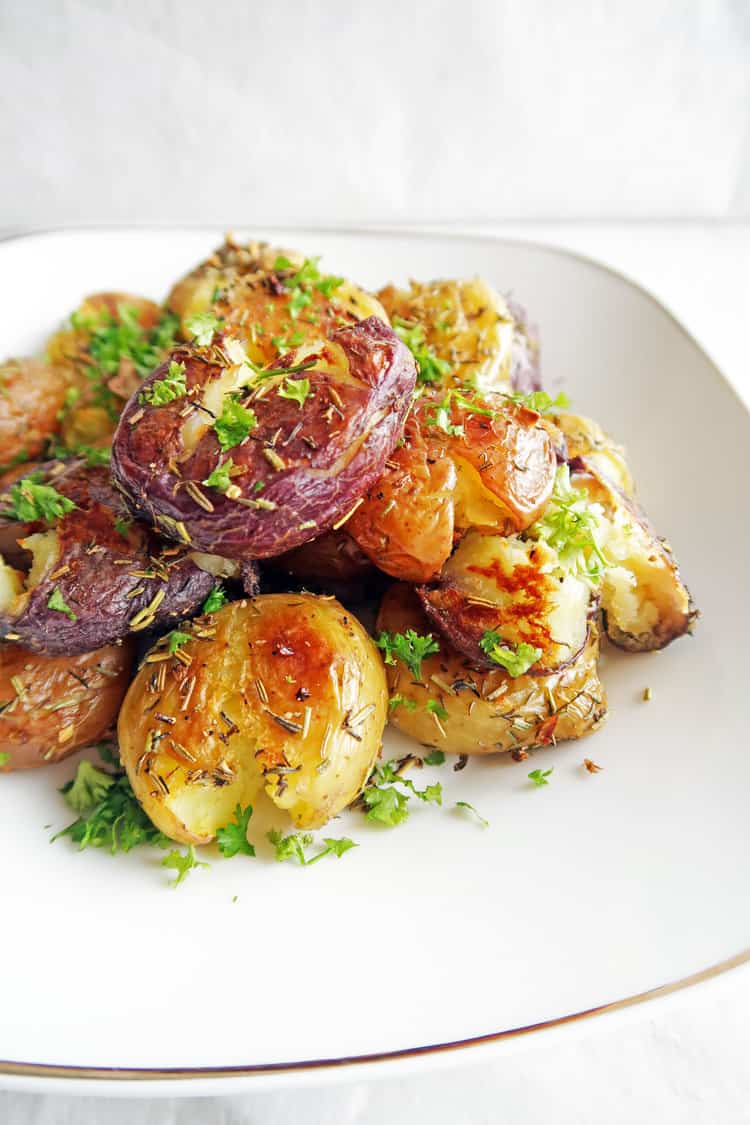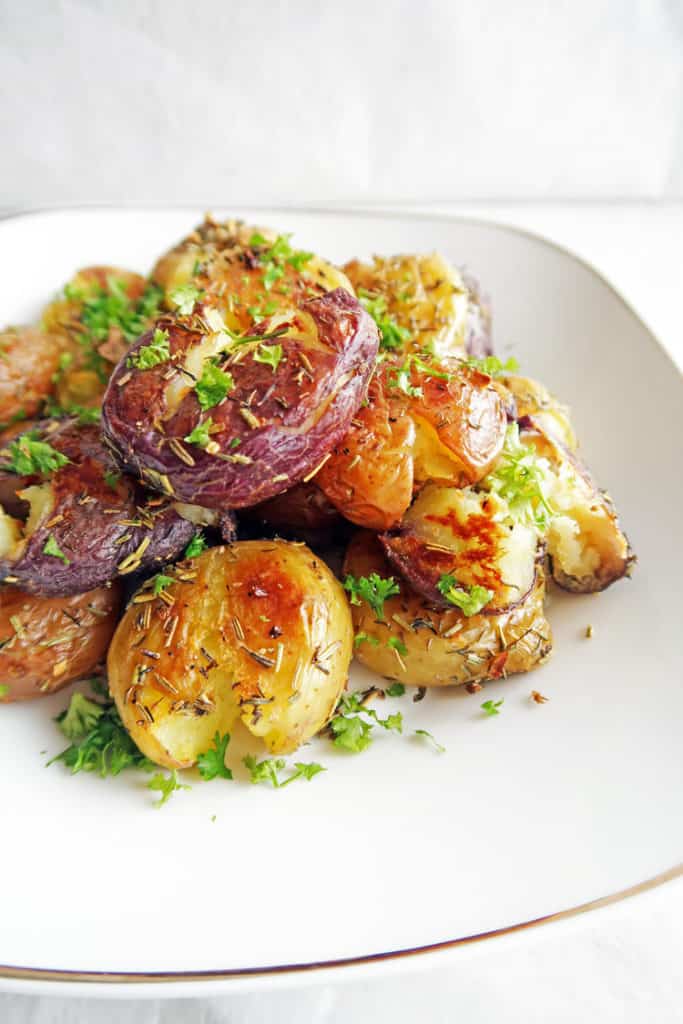 Crispy Garlic Smashed Baby Potatoes by Marie from Yay For Food
Baked Vegan Buffalo Cauliflower Dip by Sophia from Veggies Don't Bite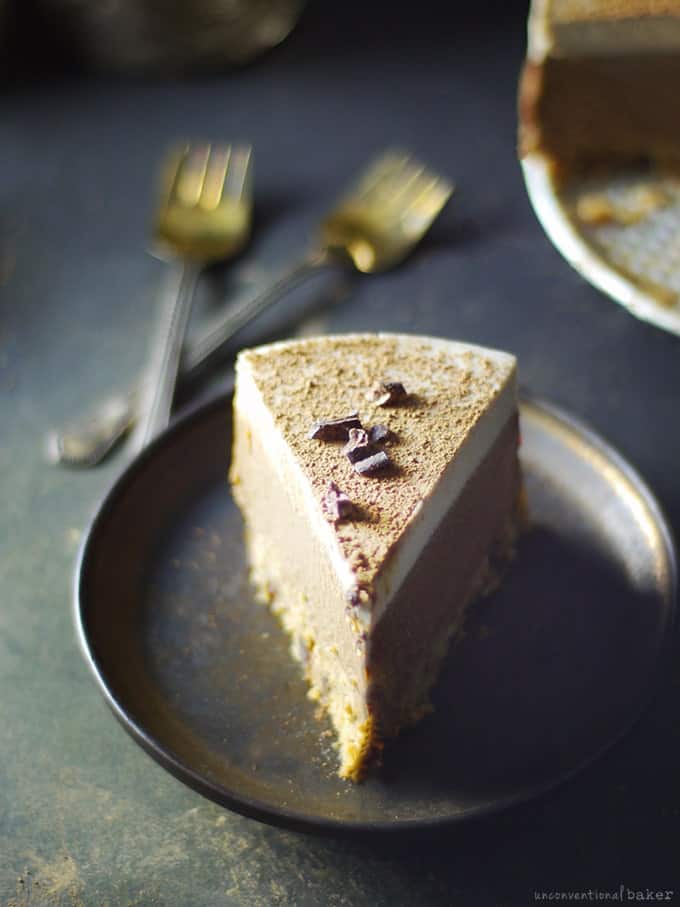 Gluten Free Vegan Tiramisu by Audrey from Unconventional Baker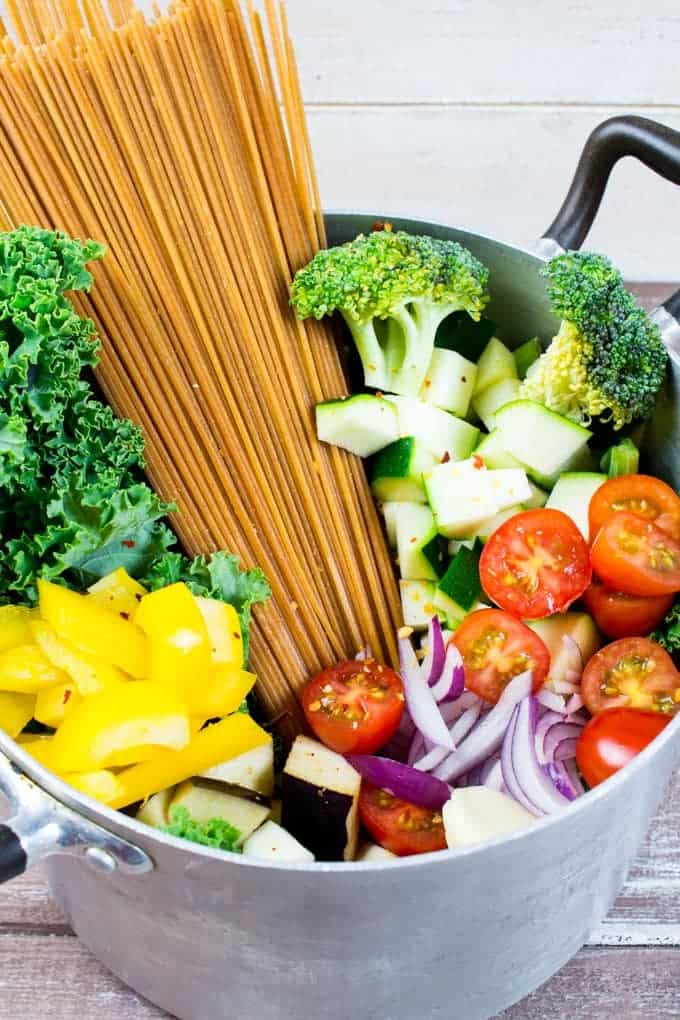 Vegan One Pot Spaghetti with Vegetables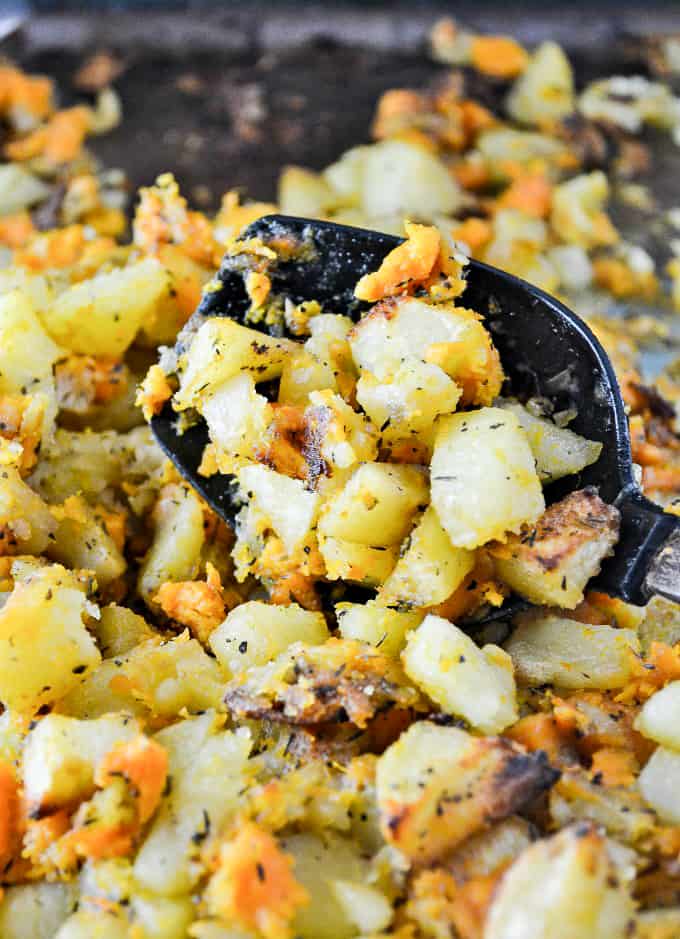 Simple Vegan Breakfast Hash by Joy from Build Your Bite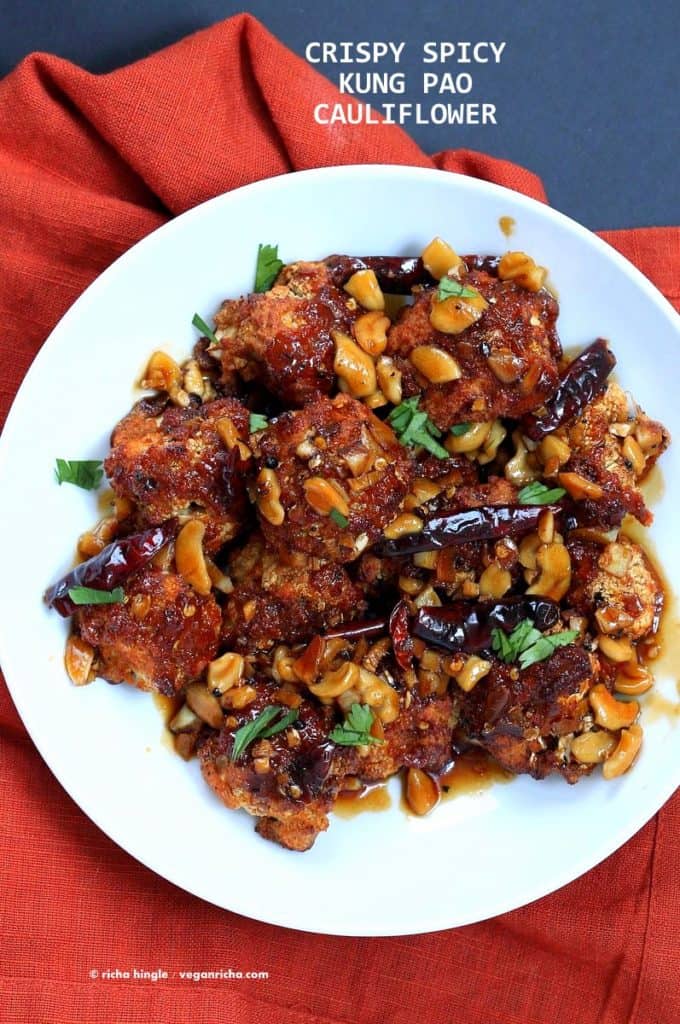 Kung Pao Cauliflower by Richa from Vegan Richa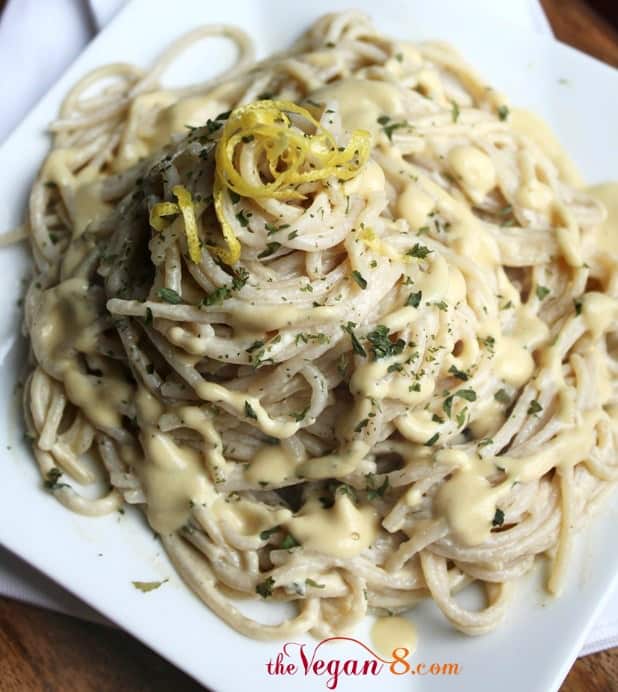 Vegan Garlic Alfredo Sauce by Brandi from The Vegan 8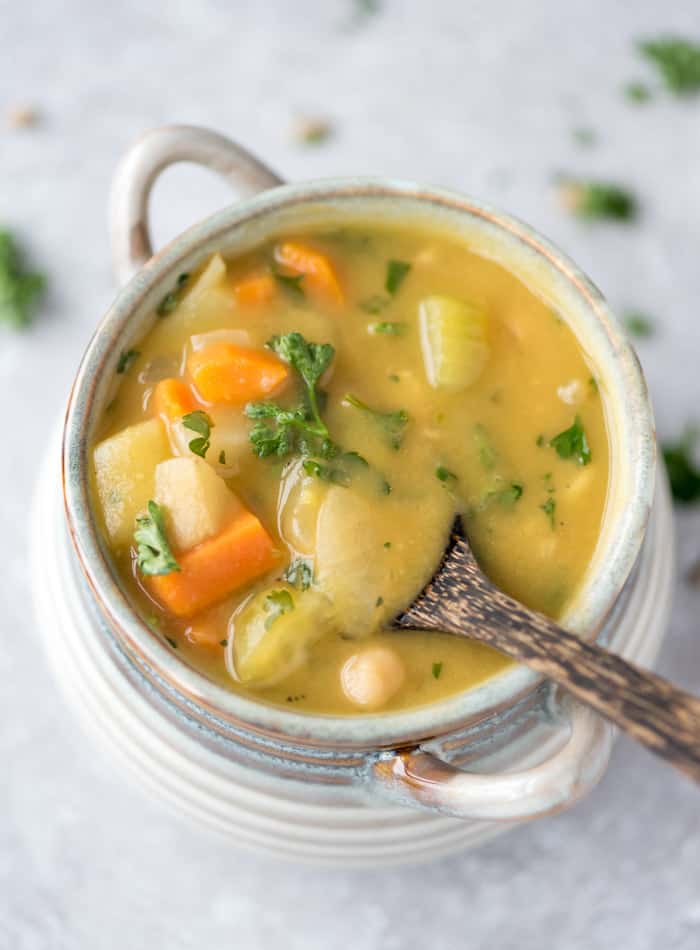 Vegan Chickpea Vegetable Chowder by Deryn from Running on Real Food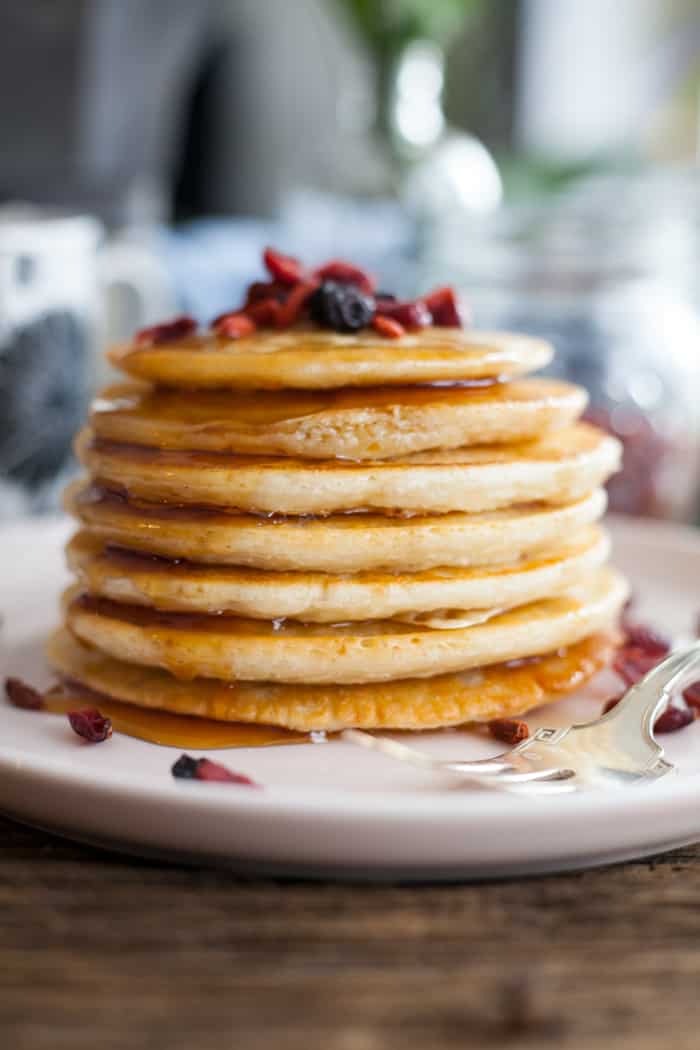 Vegan Pancake Recipes by  Candice from The Edgy Veg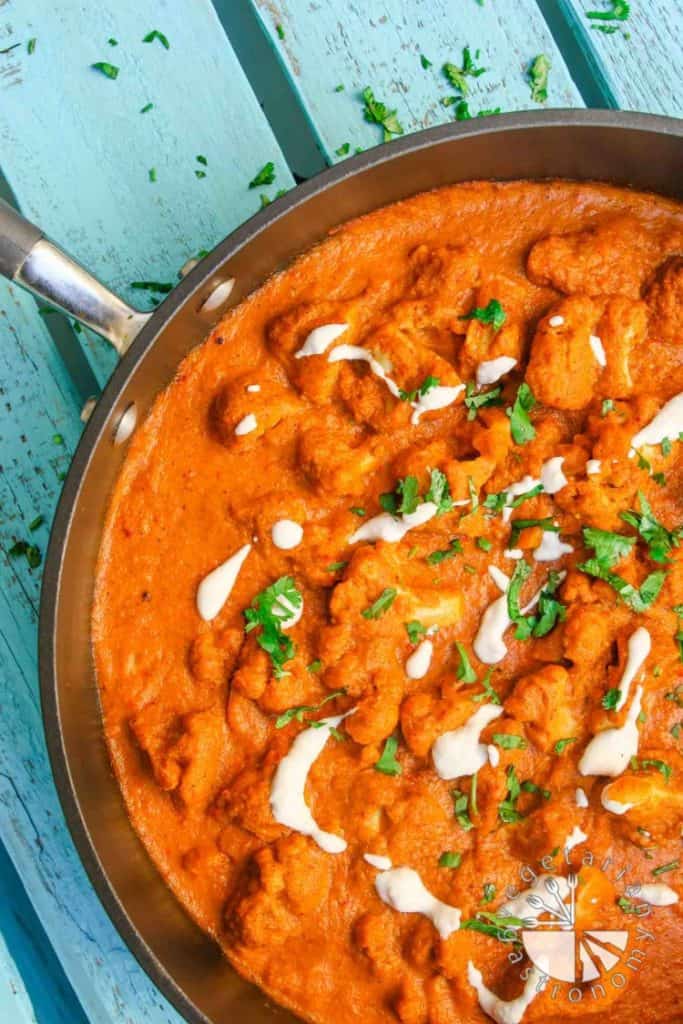 Cauliflower Tikka Masala by Anjali by Vegetarian Gastronomy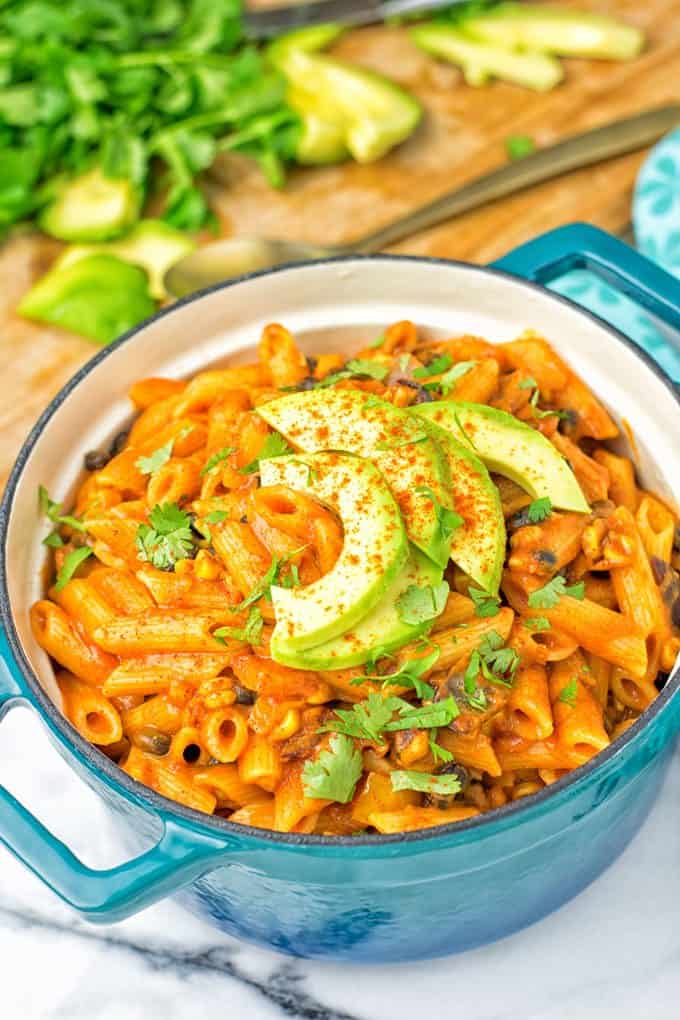 Vegetarian Fajita Pasta by Florian from Contentedness Cooking
Teriyaki Tempeh by Mary Ellen from V Nutritional Wellness
Vegan Lentil Salisbury Steak by Lauren from Rabbit and Wolves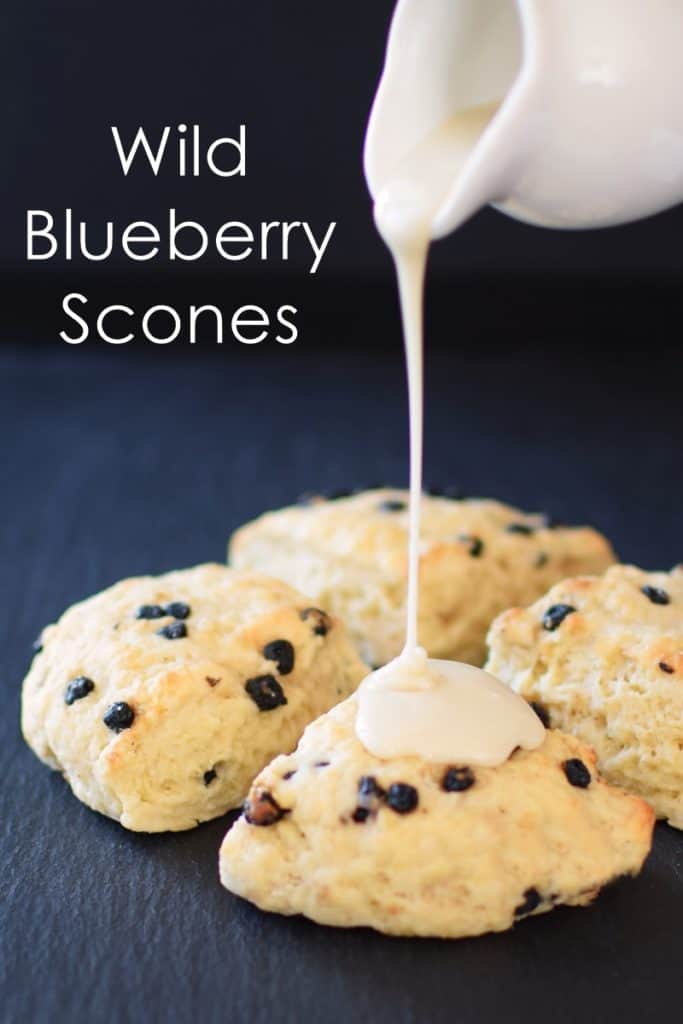 Vegan Wild Blueberry Scones from Alisa from Go Dairy Free
Spinach Quinoa Patties (Vegan and Gluten-Free) by Sayantani from Delish Studio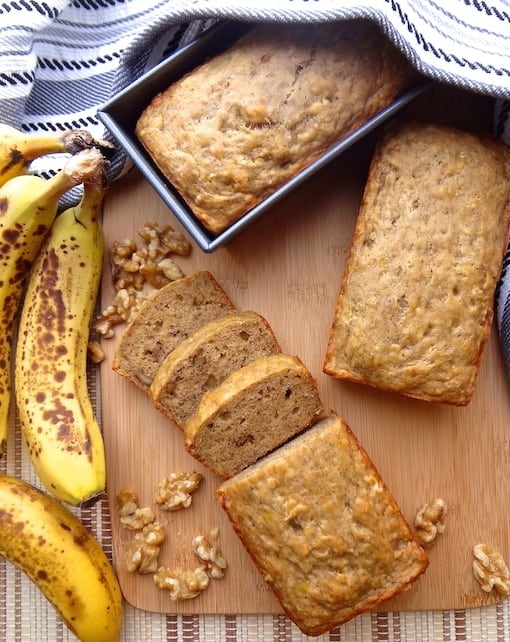 Vegan Banana Bread by Marlena from Where You Get Your Protein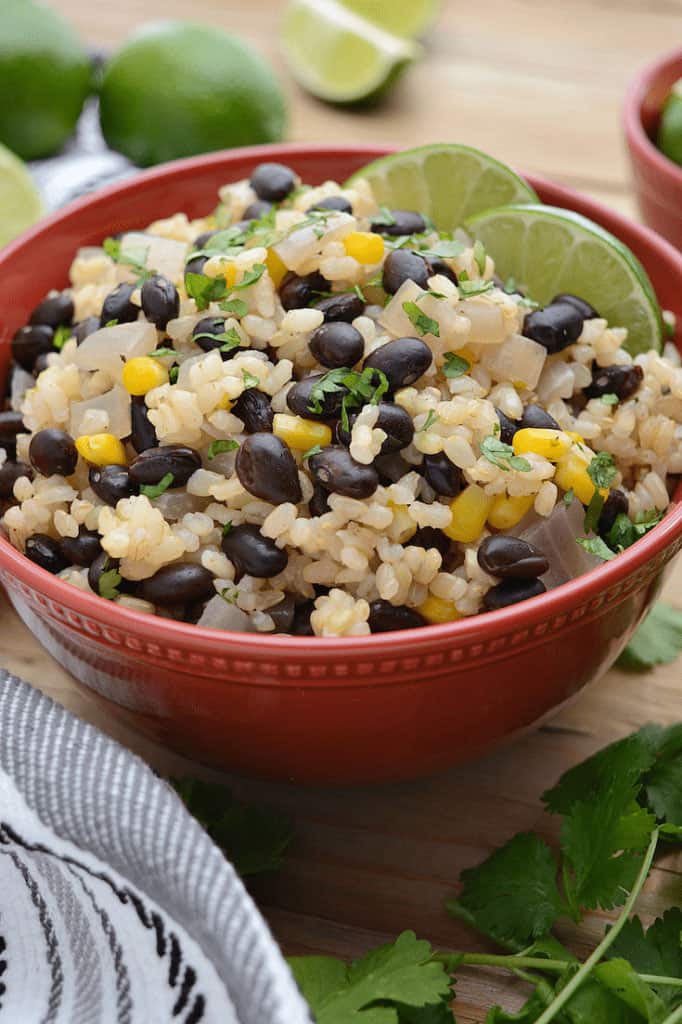 30 Minute Black Beans and Lime Rice by Marlena from Where You Get Your Protein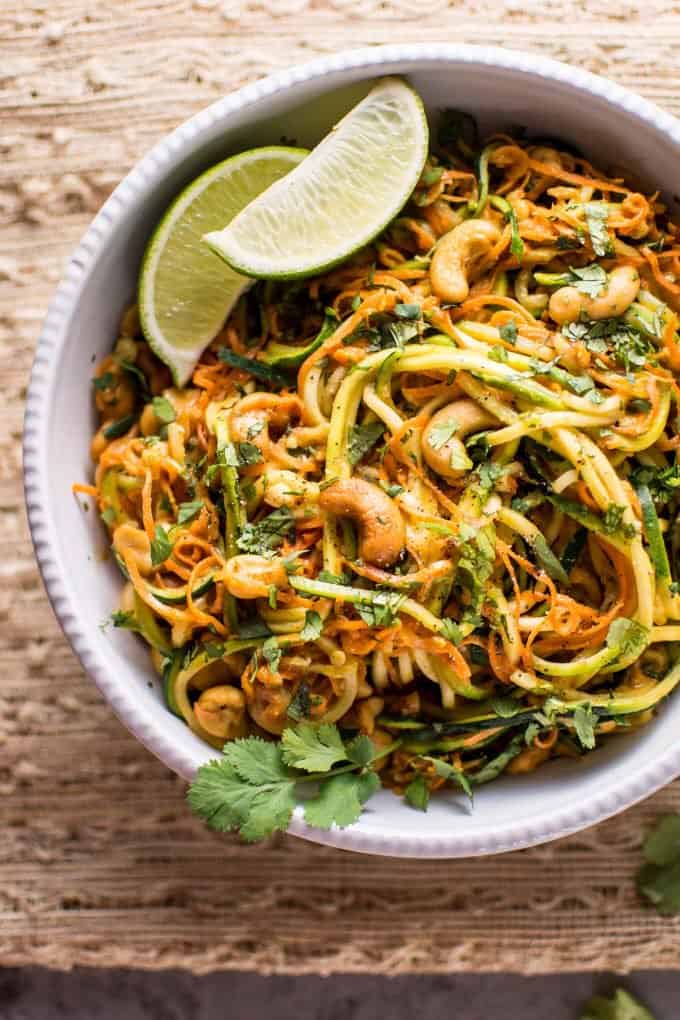 15 Minute Garlic Lime Cashew Zoodles by Natasha from Salt and Lavender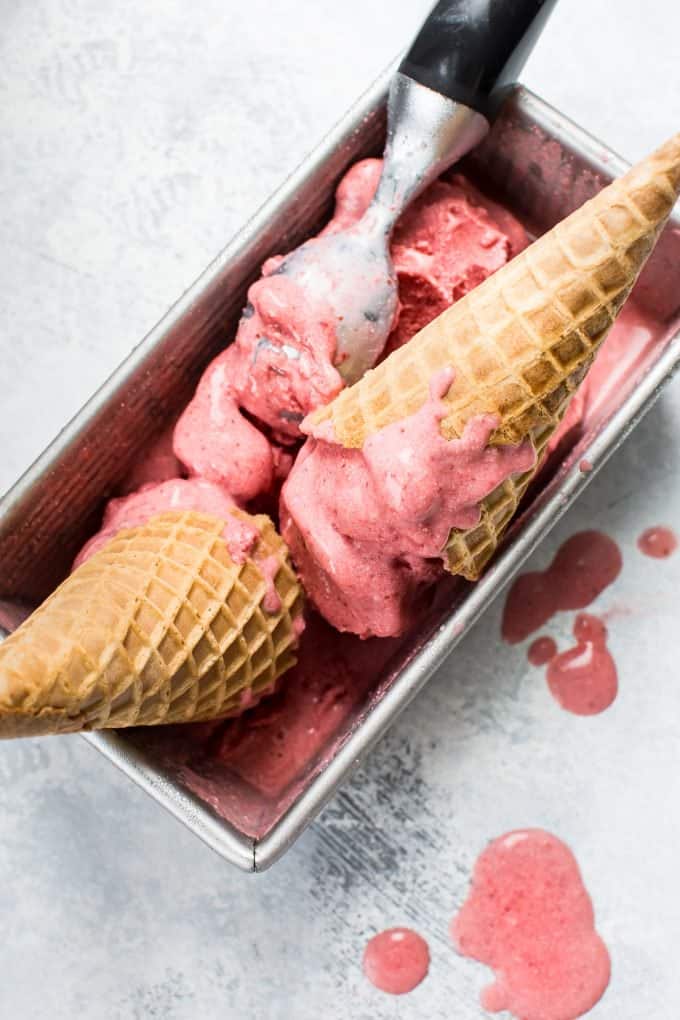 2 Ingredient Vegan Strawberry Ice Cream by Natasha from Salt and Lavender
Vegan Broccoli Cheese Soup by Stacey Homemaker
Vegan Aquafaba Macarons by Lucy from Super Golden Bakes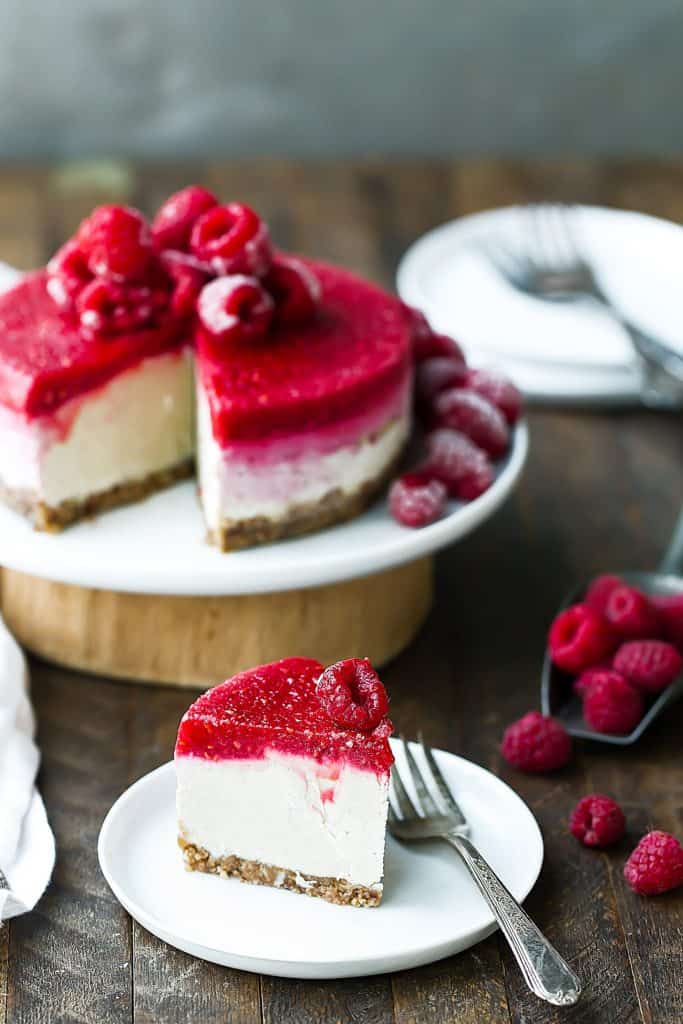 Easy Vegan Raspberry Cheesecake by The Movement Menu
Crispy Baked Cauliflower Tacos by Jenn from Veggie Inspired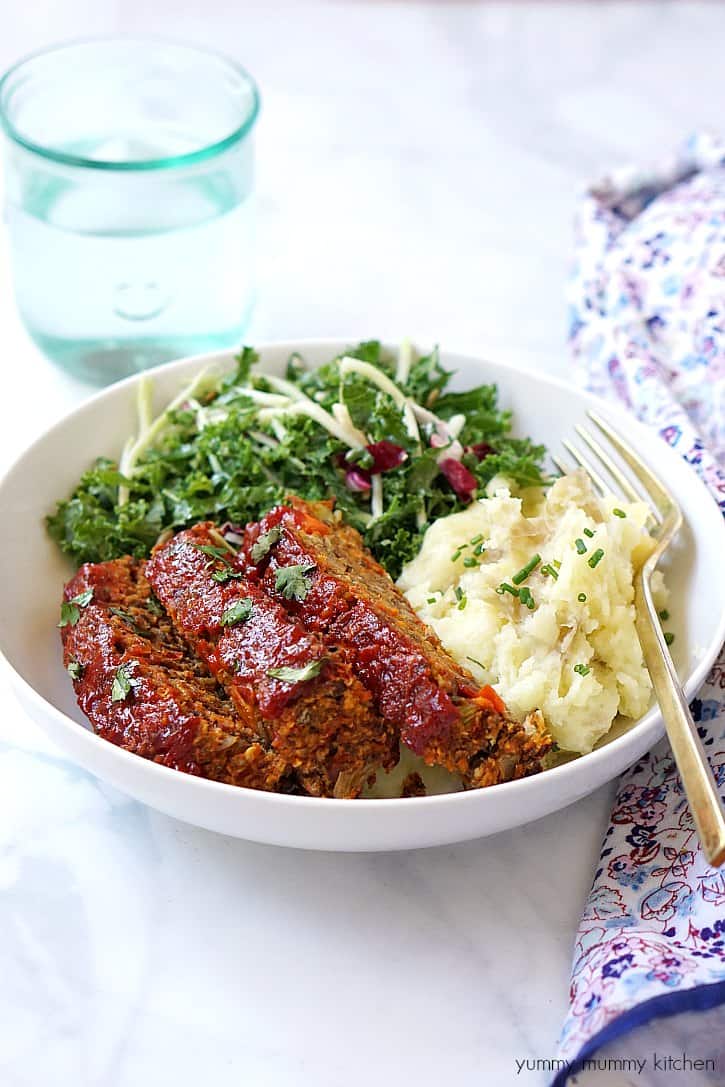 Vegan Lentil Loaf by Marina from Yummy Mummy Kitchen
Raspberry Dark Chocolate Protein Brownies by Gabriel from One Clever Chef
Cauliflower Pizza Crust by Anna from Anna Banana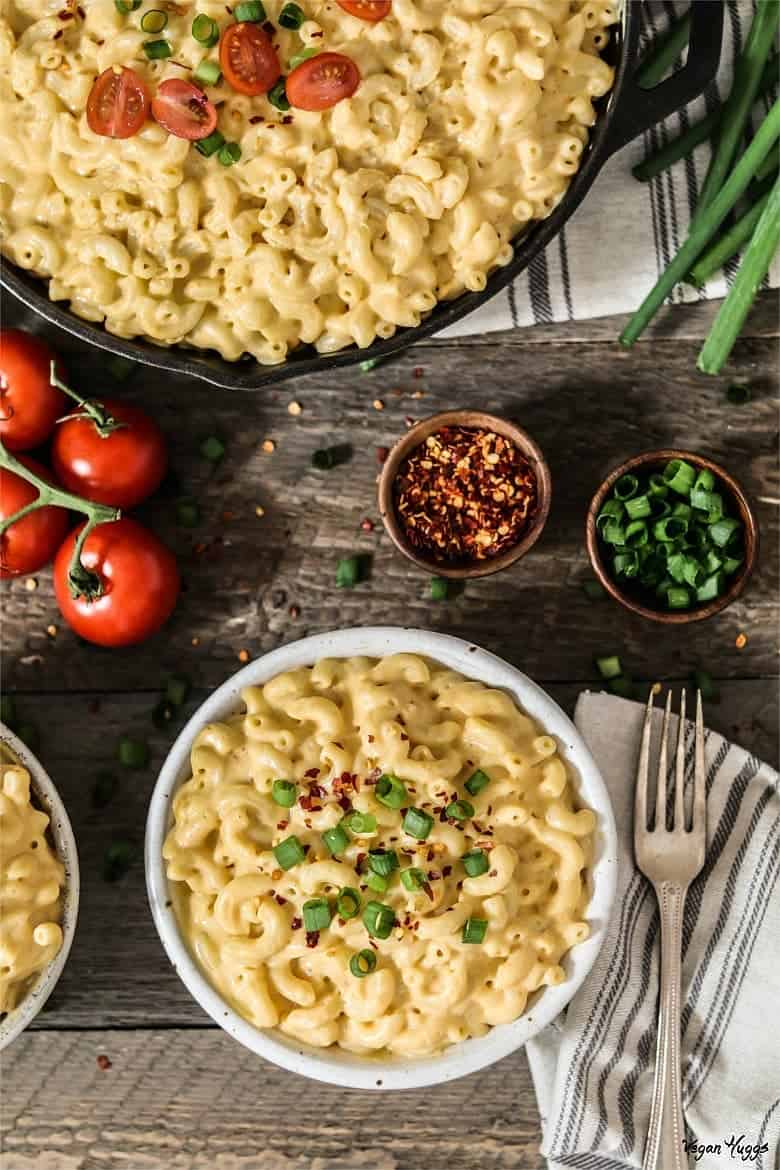 Vegan Mac n Cheese by Melissa from Vegan Huggs