Are you looking for vegan dessert recipes? Then this post is perfect for you. I can guarantee that these 28 vegan desserts will satisfy your sweet cravings! We've got something for every taste, including gluten-free and sugar-free vegan desserts.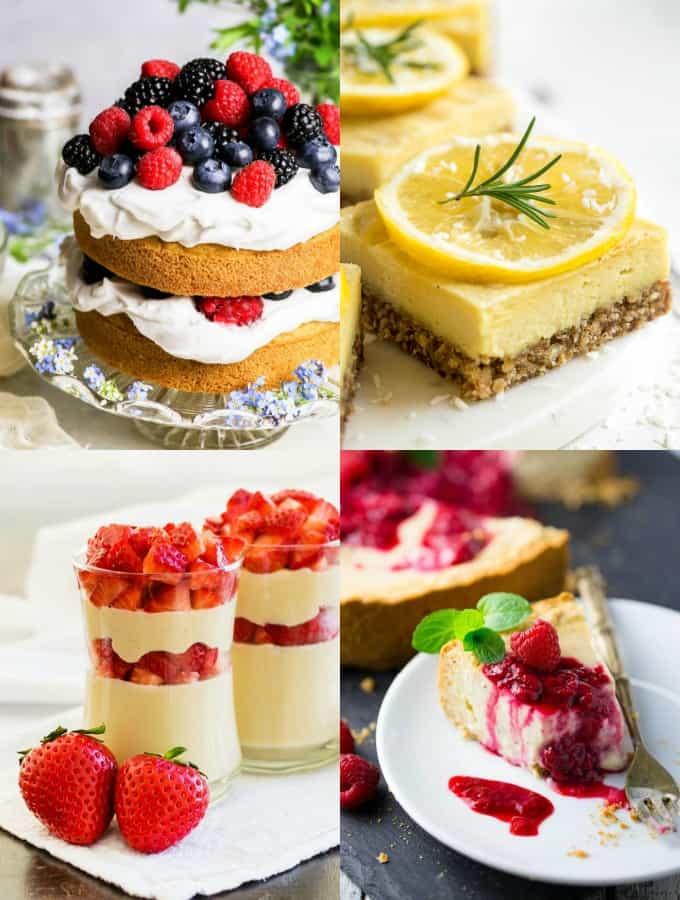 Maybe you've been following my blog for a while and you've noticed that I'm usually more into savory recipes. But of course I also love vegan desserts, so I teamed up with some fellow food bloggers to provide you with a stunning list of vegan dessert recipes!
What Are Vegan Desserts?
Vegan desserts are desserts that don't contain any eggs or dairy products such as milk or cream. Although many people still believe making vegan desserts is complicated and expensive, this is definitely not the case!
It's super easy to use dairy-free alternatives such as coconut cream, almond milk, or even nuts such as cashews.
Instead of eggs you can use:
bananans
applesauce
flaxseeds or chia seeds
store-bought vegan egg replacers
or even aquafaba (the liquid from canned beans)
All of these egg replacements work similar to eggs in baked goods. Bananas for example add moisture while flaxseeds work really well for binding.
You can get so creative when it comes to vegan desserts. This roundup of 28 easy vegan dessert recipes includes:
vegan cakes (we've got several chocolate cakes, lemon cakes, vanilla cakes, and of course vegan cheesecakes!)
vegan ice cream (if you're looking for even more ideas, check out my roundup of 12 vegan ice cream recipes)
strawberry tiramisu (raw vegan and sugar-free)
vegan muffins (I also got an awesome roundup of vegan muffin recipes)
a delicious banana cream pie
some vegan layered cakes that would be perfect for a birthday party or even a vegan wedding!
a few delicious vegan parfaits and vegan panna cotta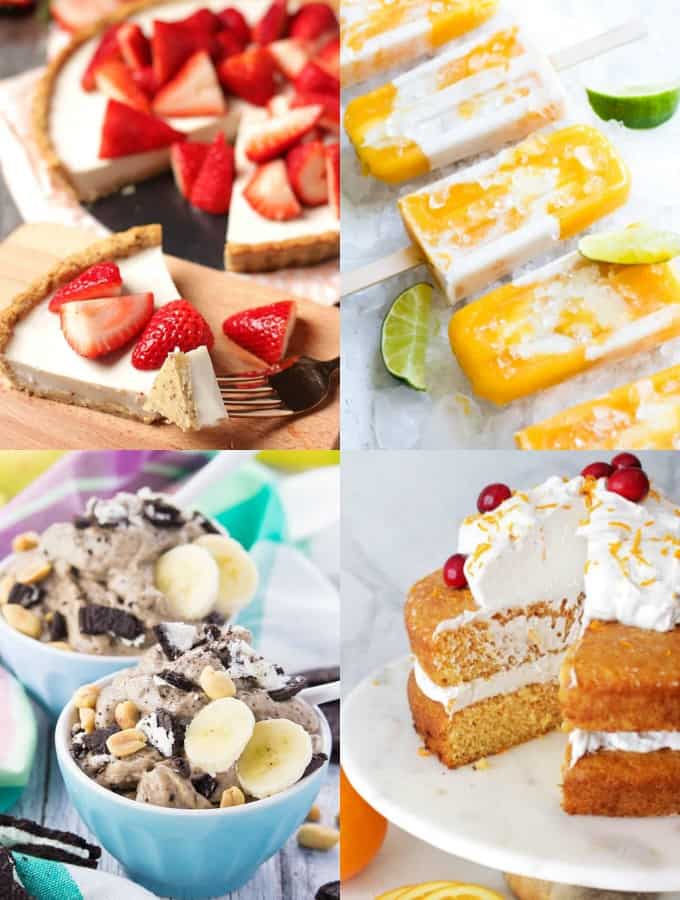 How To Make Vegan Desserts
Basically you can veganize any dessert you want. In most cases, you can just swap some of the ingredients and use plant-based milk instead of cow's milk and vegan egg replacements (I listed a few above).
Then you follow mostly the same steps as you would with non-vegan desserts.
Baking a vegan cake isn't really that much of a difference. And it's not more complicated at all. You just have to use some different ingredients.
Are Vegan Desserts Healthy?
I think in most cases vegan desserts are healthier than traditional desserts using dairy and eggs. Mostly because many vegan dessert recipes call for healthier versions of sweeteners such as maple syrup or dates.
But keep in mind that vegan desserts are still a sweet treat that you don't enjoy every day. So healthy desserts are rather rare.
While there are some healthy vegan dessert recipes out there, others are still loaded with sugar. But hey, I mean it's dessert, right? It's totally fine once in a while! It's not like you're having it for breakfast.
If you're looking for healthy desserts, you might want to check out raw vegan desserts like my vegan strawberry tiramisu. They're usually sugar-free and made of nuts that are blended into cream. Instead of sugar those recipes use dates.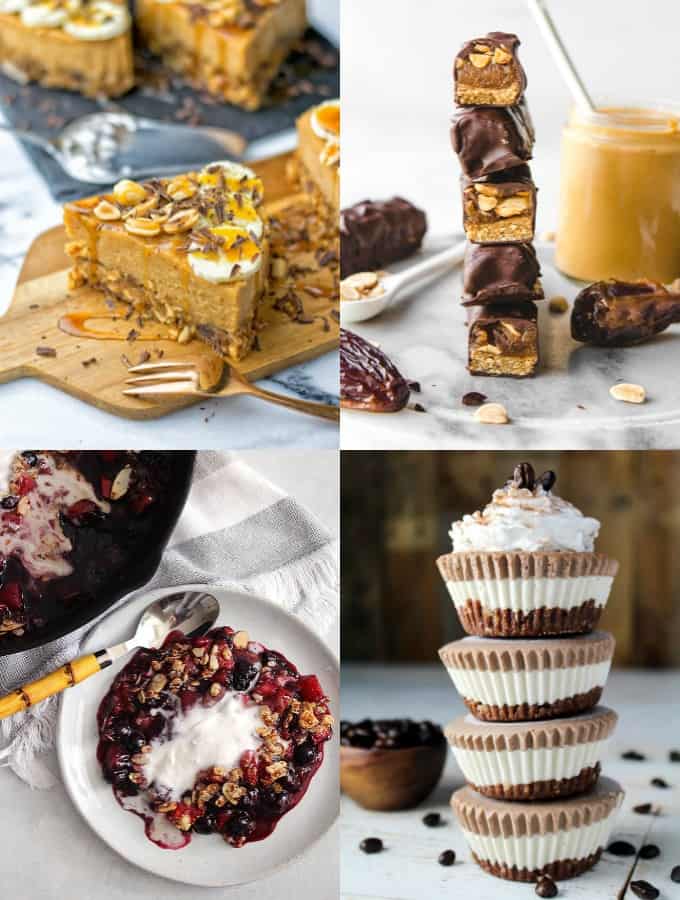 How To Make Raw Vegan Desserts
Raw vegan desserts are mostly made with nuts, seeds, and dried fruits like dates. Dates also function as natural sweeteners in raw desserts. They're kind of like nature's candy! Vegan desserts with dates are simply the best!
In most cases you need a high speed blender to process the ingredients for raw desserts. For example soaked cashews make an amazing cream when they're blended.
They make the most delicious raw vegan cheesecake! I was a bit skeptical when I first tried making a cake with cashews, but it works really well and is super healthy.
Raw vegan desserts are:
soooo much healthier than regular desserts
made with unprocessed ingredients
sweetened with natural sweeteners like dried fruits, most commonly dates
no-bake
gluten-free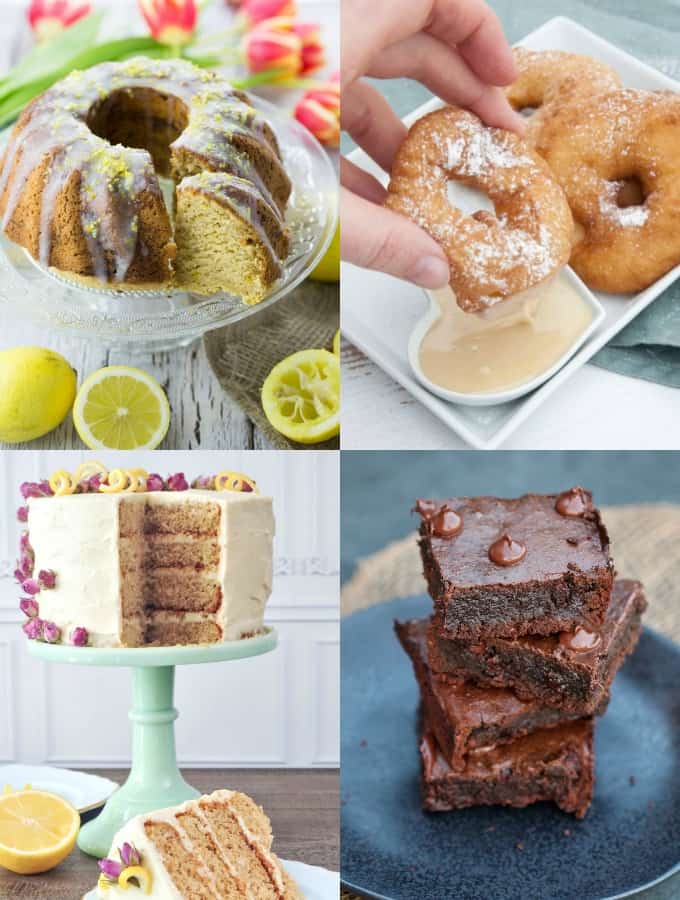 Vegan Desserts You Can Buy
Sometimes you're in a hurry and you don't have enough time to make a homemade vegan dessert. We all know this feeling! In this case, you've got some vegan desserts you can buy at the grocery store.
My favorites are:
Vegan ice cream in all kinds of flavors (add fresh berries and other berries and maybe even some crumbled vegan cookies for a decadent vegan dessert that is ready in just minutes)
Vegan yogurt or pudding (you can use it to make a vegan trifle with berries and maybe some granola or store-bought vegan cookies)
And sometimes you can even find vegan muffins, donuts, or cakes (for example at Trader Joe's or Whole Foods Market)
But if you've got enough time you should really try some of these homemade vegan dessert recipes! Don't they look AMAZING?!
28 Drool-Worthy Vegan Dessert Recipes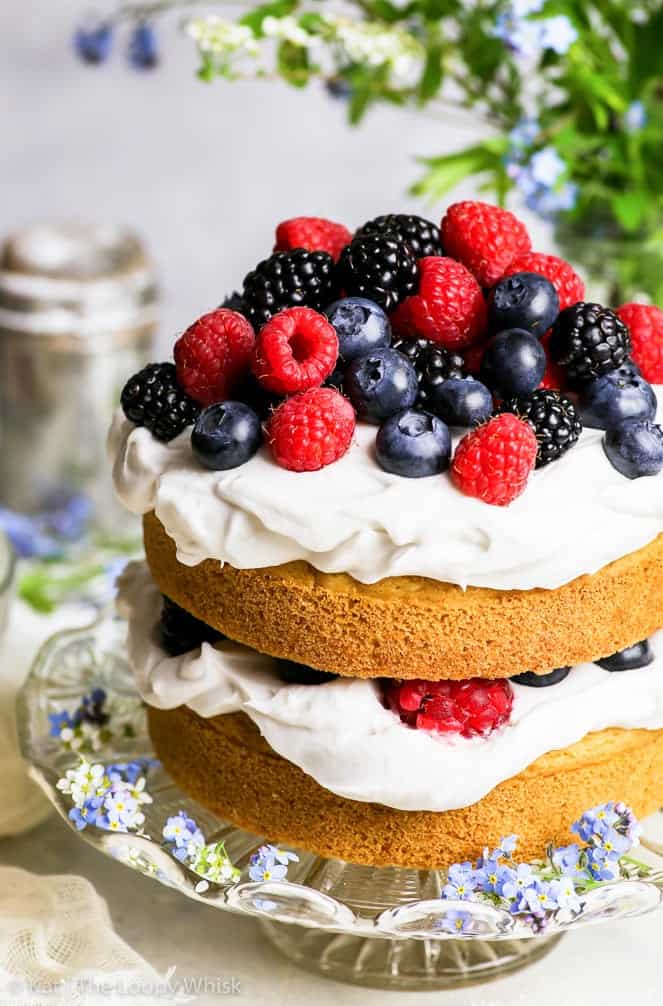 This gluten free vegan vanilla cake recipe by Kat from The Loopy Whisk perfect if you're suffering from food allergies or intolerance. It's moist and fluffy with a delicious coconut cream frosting and fresh berries.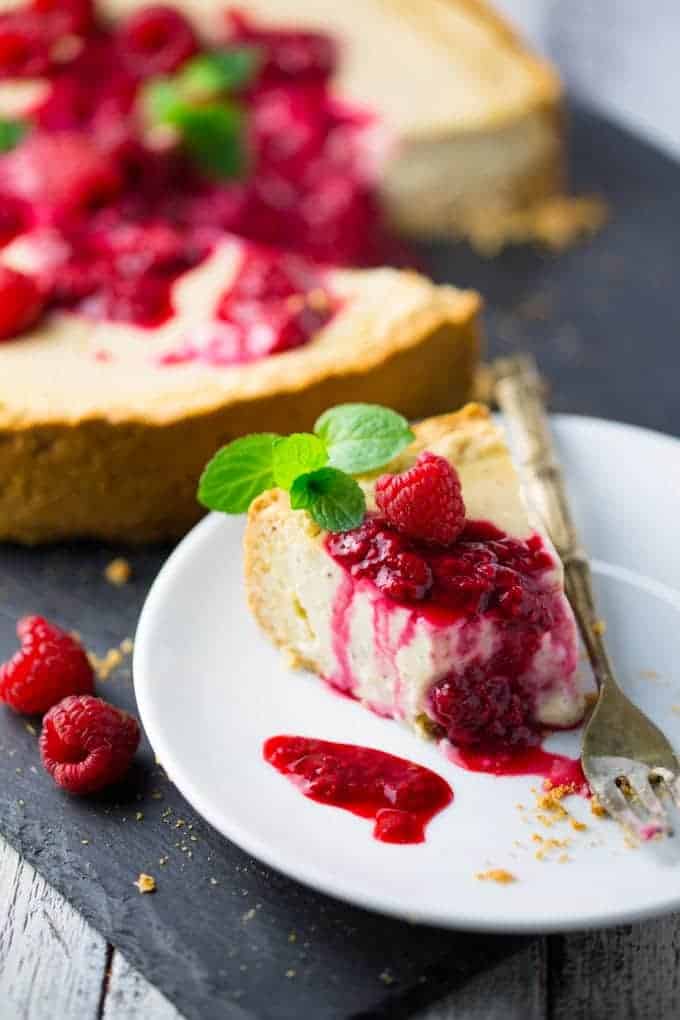 This vegan cheesecake with raspberries is one of my favorite vegan cakes! It's super easy to make and unlike many vegan cheesecake recipes it's baked and not made with cashews. The secret ingredient for this vegan cheesecake is soy yogurt.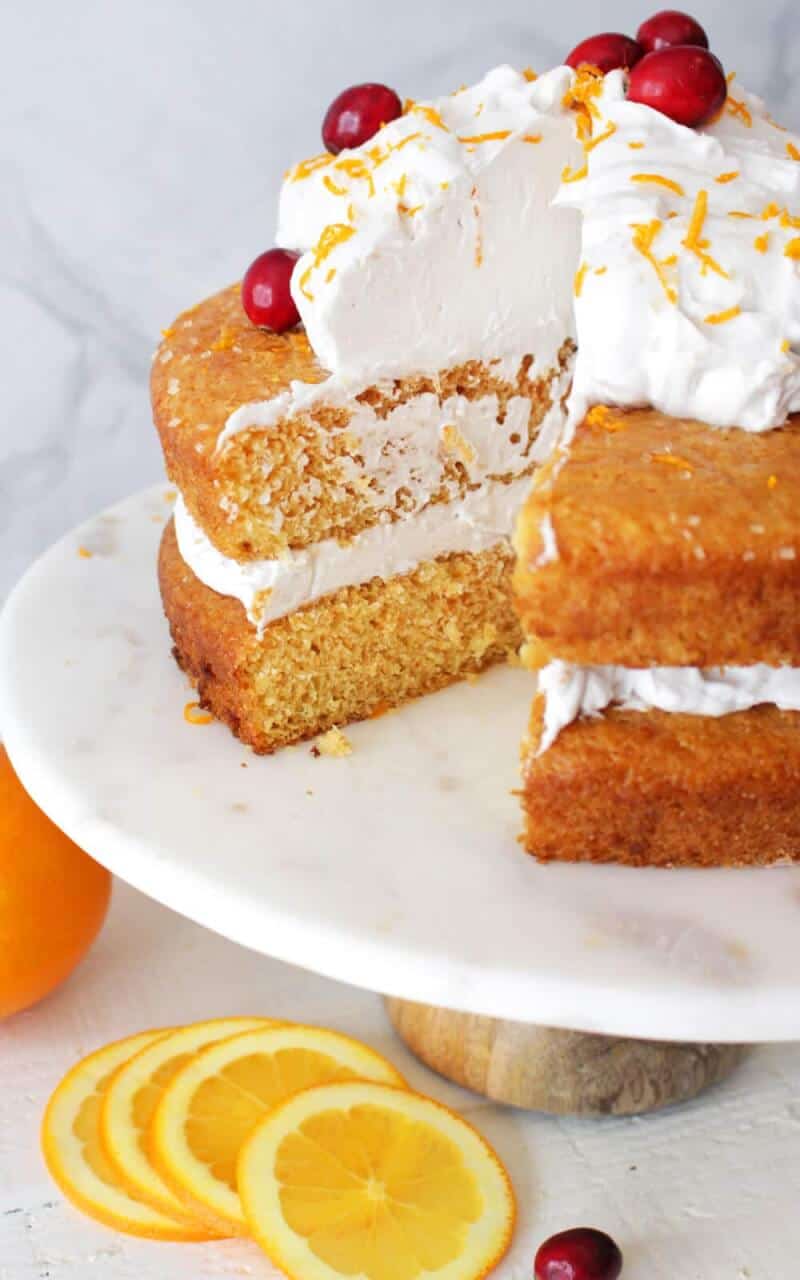 This Vegan Orange Cake by Karissa from Karissa's Vegan Kitchen is a wonderful holiday dessert that is sure to please your friends and family! Karissa used coconut cream for the vanilla frosting and topped the cake with orange zest and cranberries.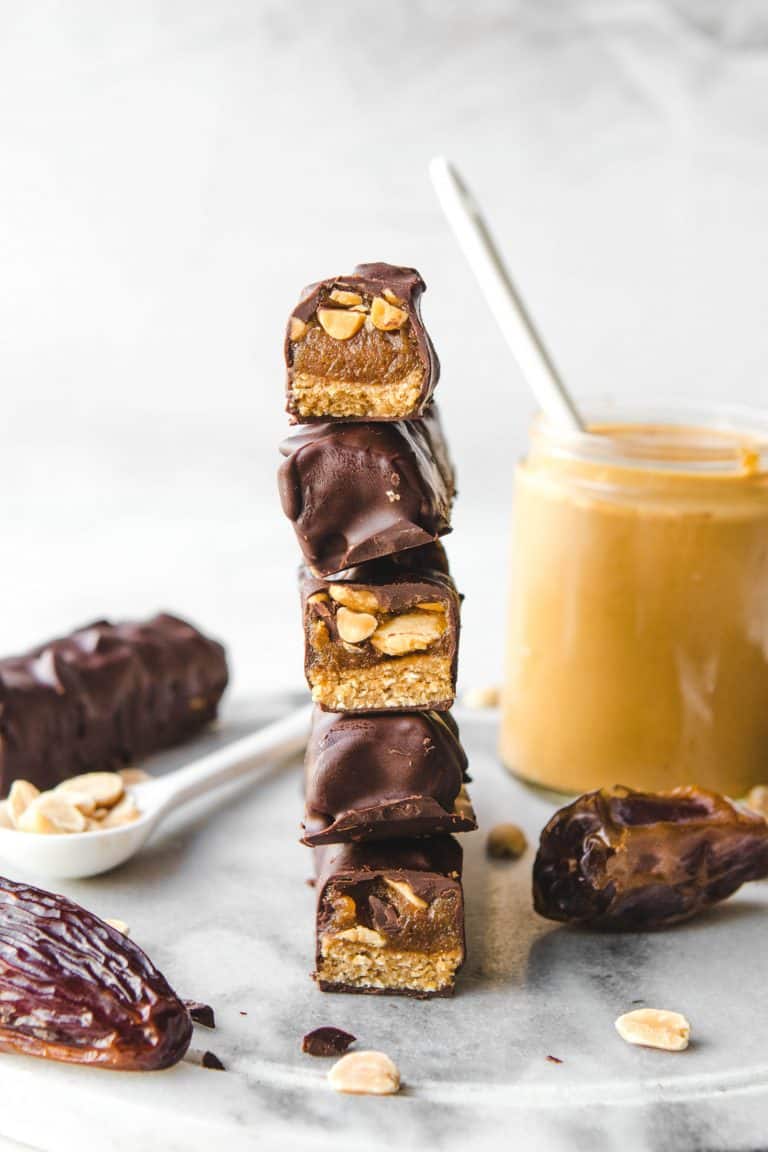 These healthy snickers bars by Caitlin from From My Bowl are made with only six ingredients and they will satisfy any sweet tooth! They make such a great snack and they're so much healthier than store-bought candy bars. No preservatives or artificial colors! Just lots of yumminess!!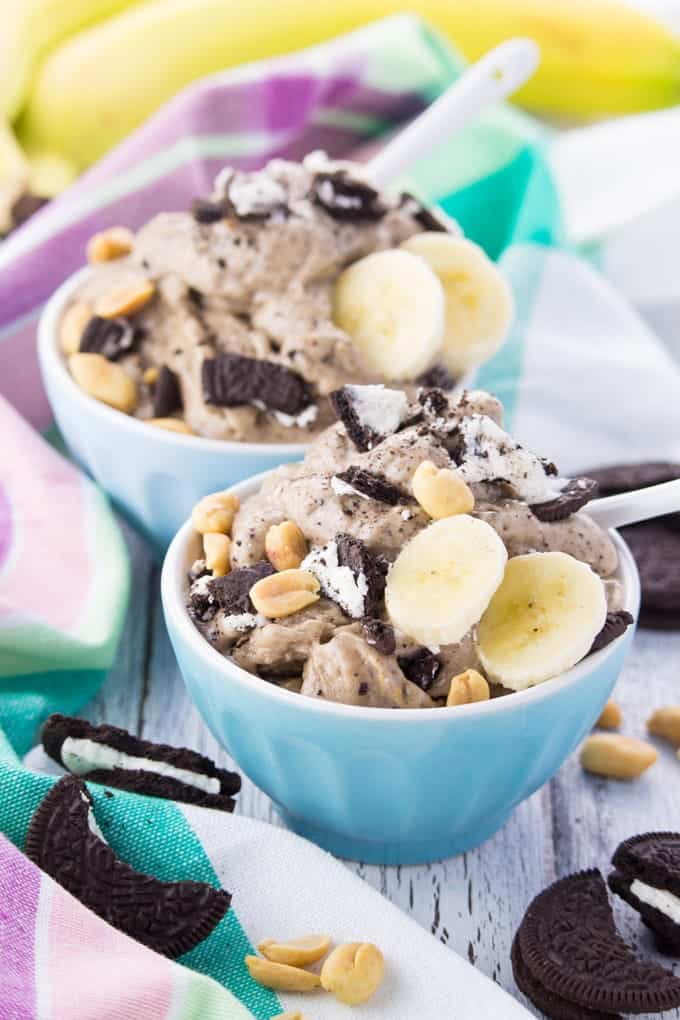 I absolutely LOVE this no-churn vegan oreo ice cream with peanut butter and peanuts. It's so decadent, extremely yummy, and super easy to make! It's made with bananas as a base.
Creamy Lemon Rosemary Bars by Jasmine from Sweet Simple Vegan are vegan and gluten-free. And they're naturally-sweetened! And I just mean look at them, they look stunning!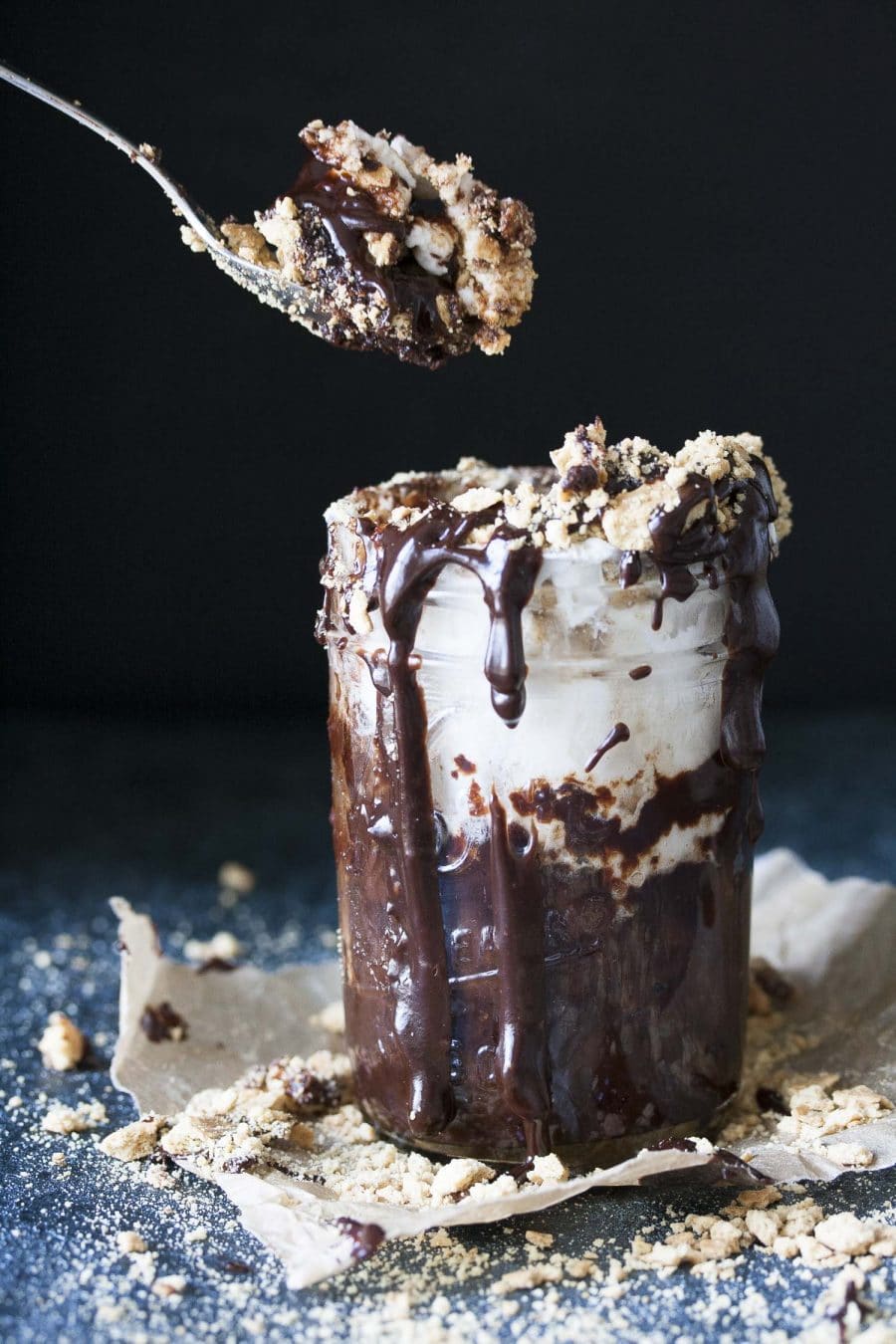 You're 5 minutes away from these flourless vegan lava cake by Sophia from Veggies Don't Bite. Welcome to s'more heaven! This delicious vegan treat is so easy to make and super decadent!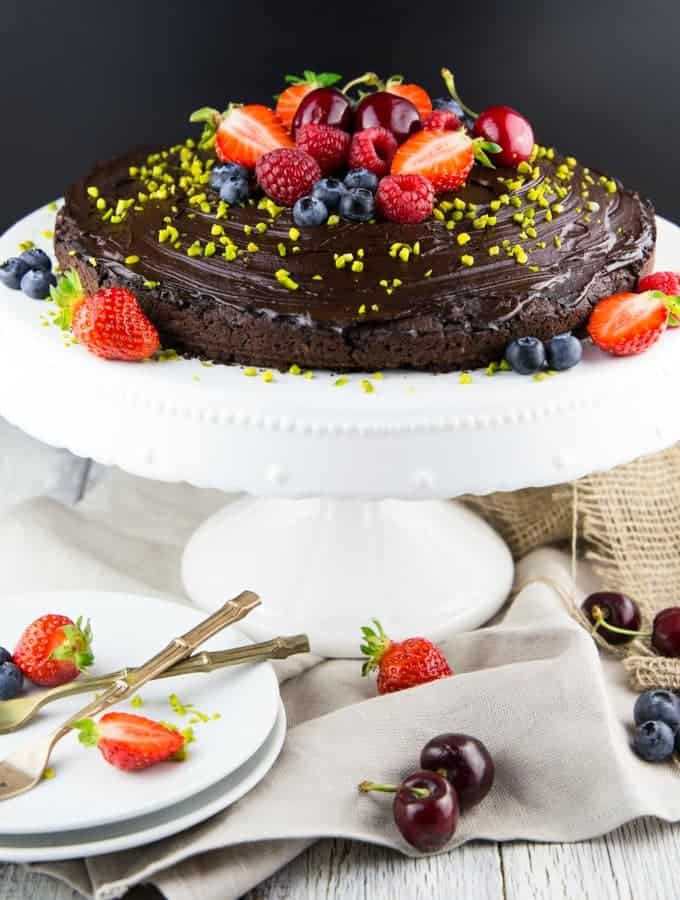 This vegan chocolate cake with extra chocolate frosting is THE BOMB!! The best thing is it's so incredibly easy and you don't need any fancy ingredients. It's one of my favorite vegan cake recipes! I mean just look at it. Doesn't it look gorgeous with all these berries?!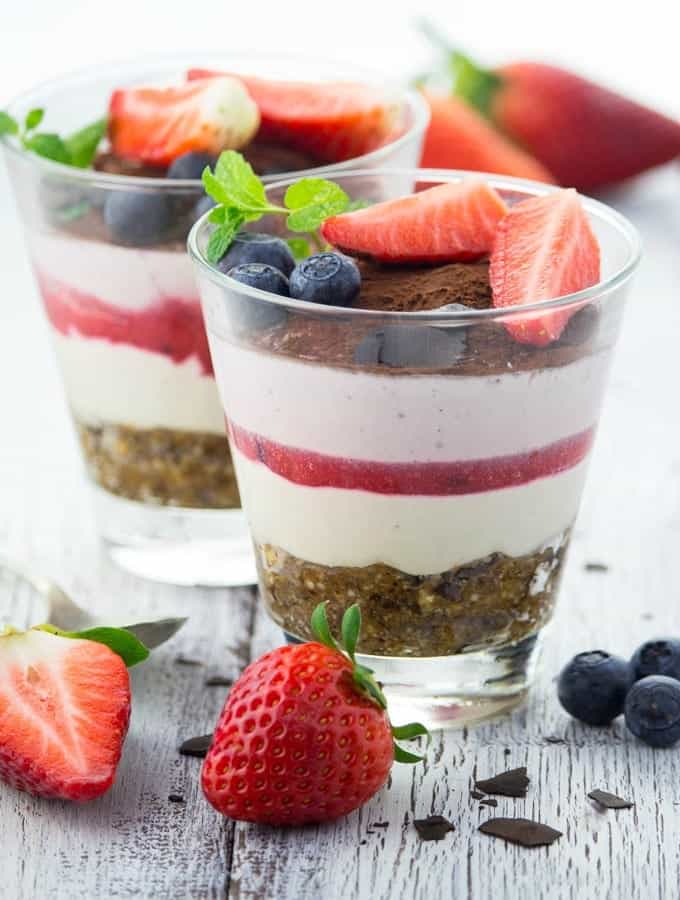 This vegan tiramisu with strawberries is perfect when you're looking for healthy vegan desserts. It's naturally-sweetened and super healthy. Such a great vegan treat for guests and summer parties!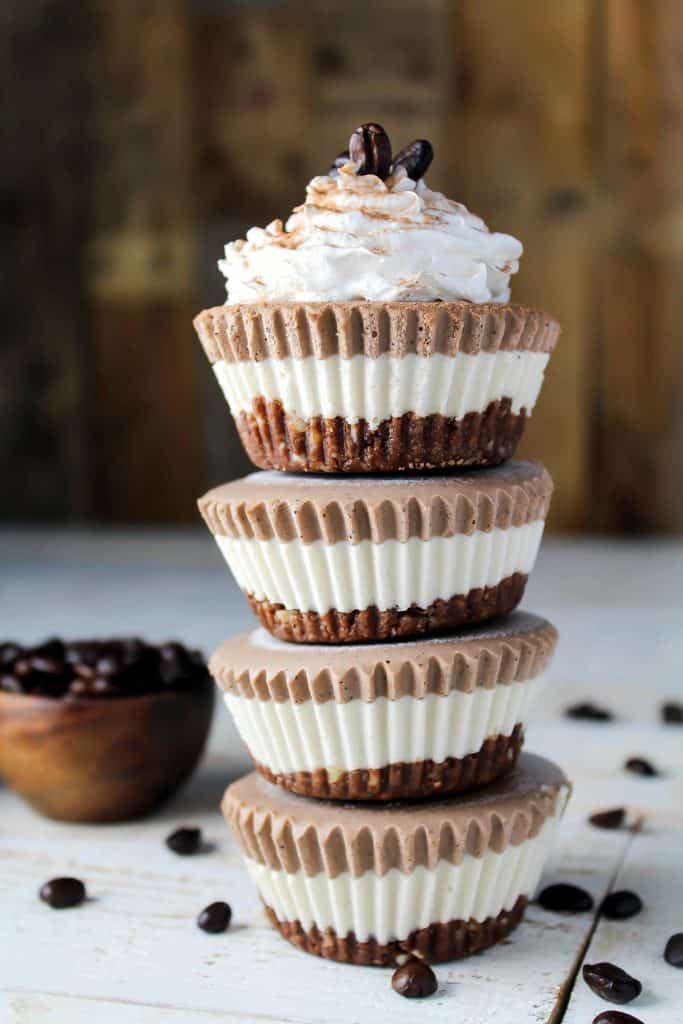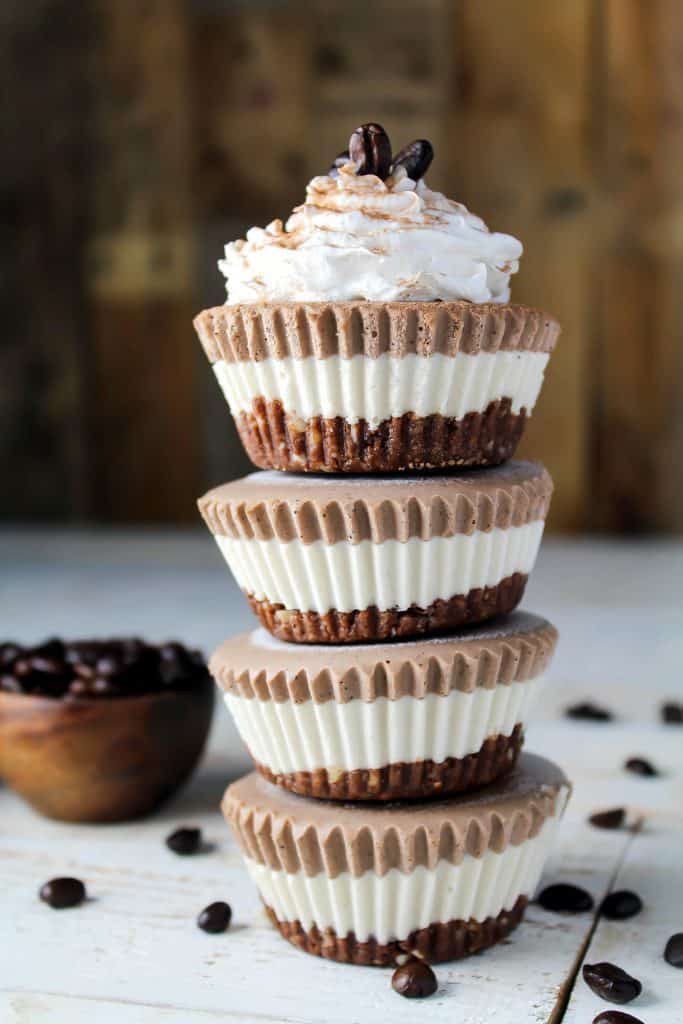 These Vegan Mocha Cheesecake Bites by Melissa from Vegan Huggs are the perfect healthy treat for all coffee lovers. They are gluten-free, dairy-free, and guilt free.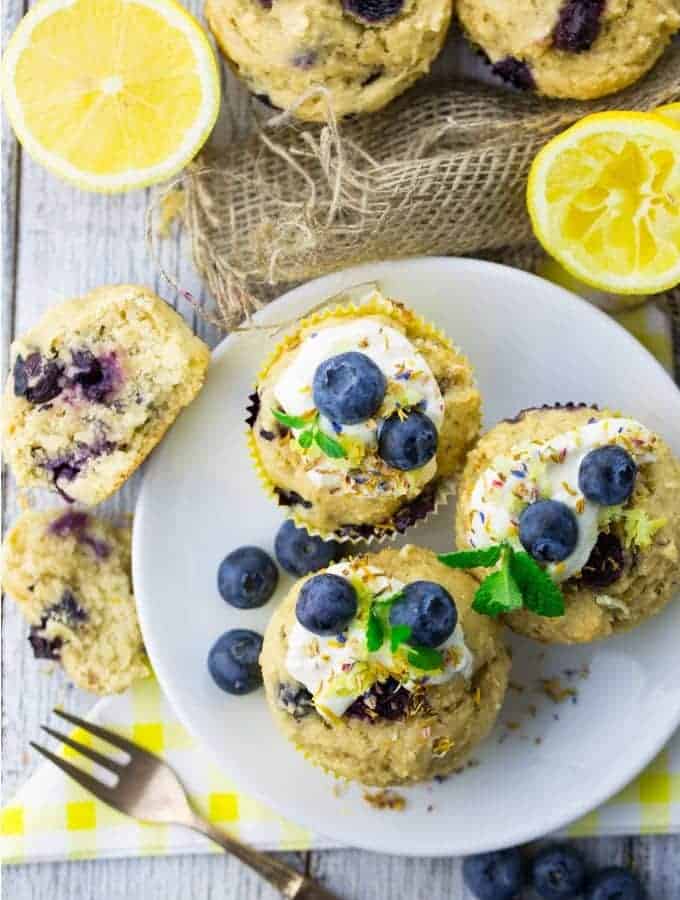 The recipe for these eggless blueberry muffins couldn't be easier. They're ready in only 25 minutes and all you need for the preparation is one bowl! And they're so delicious and of course vegan. The perfect little treat! Simple and DELICIOUS!!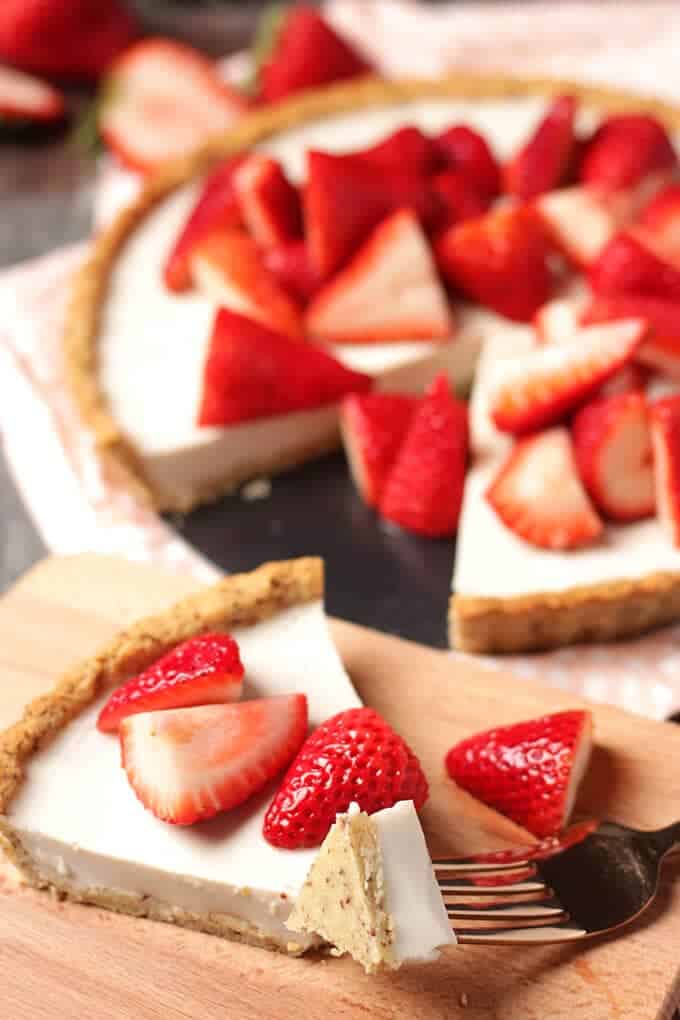 This vegan strawberries cream tart by Karissa from Karissa's Vegan Kitchen makes such a great dessert. Karissa used only a few simple ingredients for the tart crust: almond flour, ground flax seed, vanilla, and a little salt.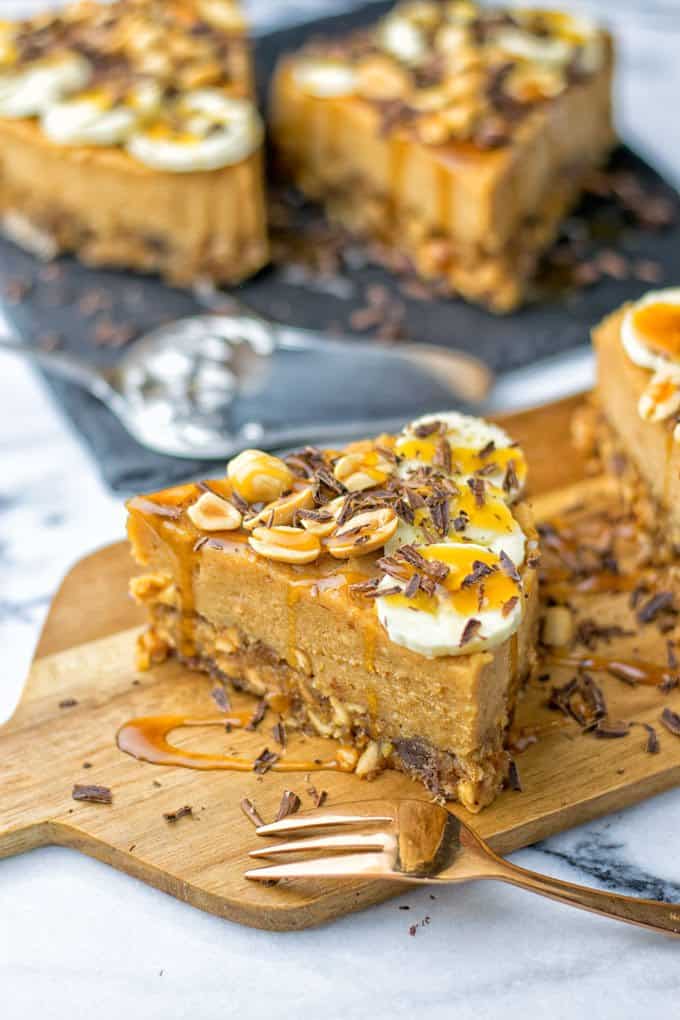 This chunky monkey banana cream pie by Florian from Contentedness Cooking only calls for six ingredients. And it's vegan and gluten-free. It's perfect for banana fans!
This vegan lemon cake is one of my favorite cakes for spring and summer. It's super delicious, fluffy, and moist. The secret ingredient is soy yogurt!
Surprise your family and friends with this vegan birthday cookie cake by Sara from Beaming Banana. This rich cookie cake topped with chocolate fudge frosting and sprinkles is gluten-free and naturally sweetened.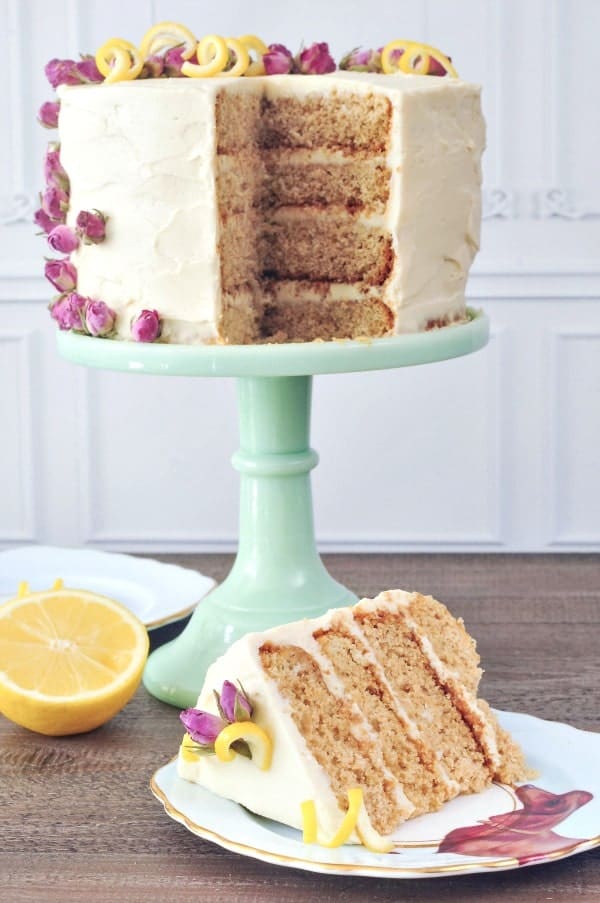 This lemon elderflower layer cake by Kristina from Spagetti is perfect for a wedding celebration or a Mothers Day brunch. It's super decadent and surrounded by smooth and sweet elderflower frosting.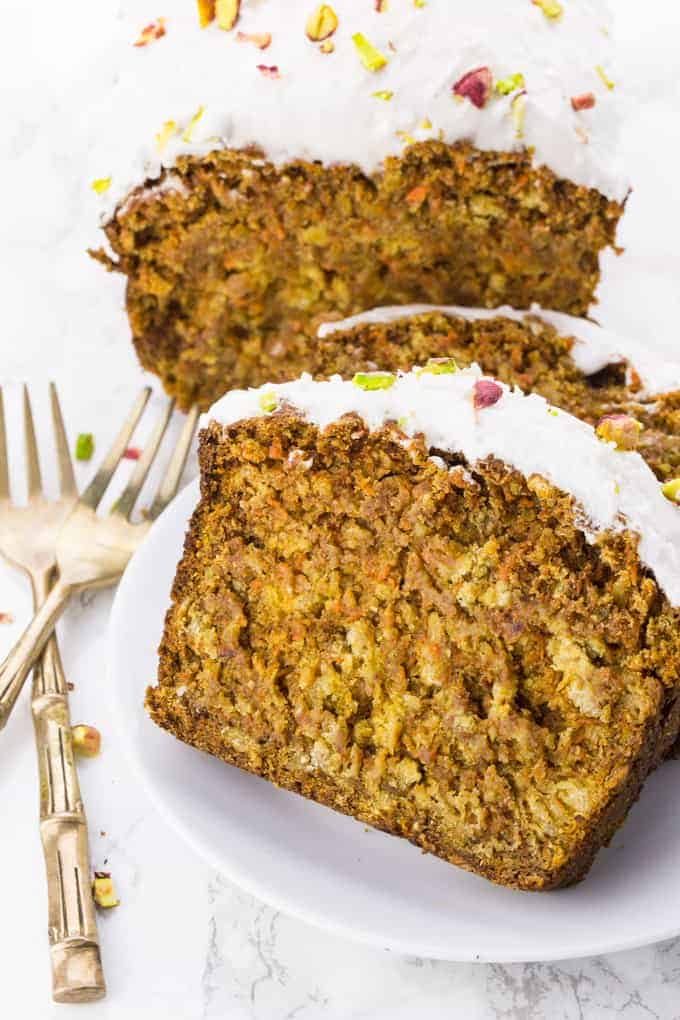 This vegan carrot cake with coconut cream is one of my favorite vegan cakes! It's super moist, very easy to make, and just perfect for spring!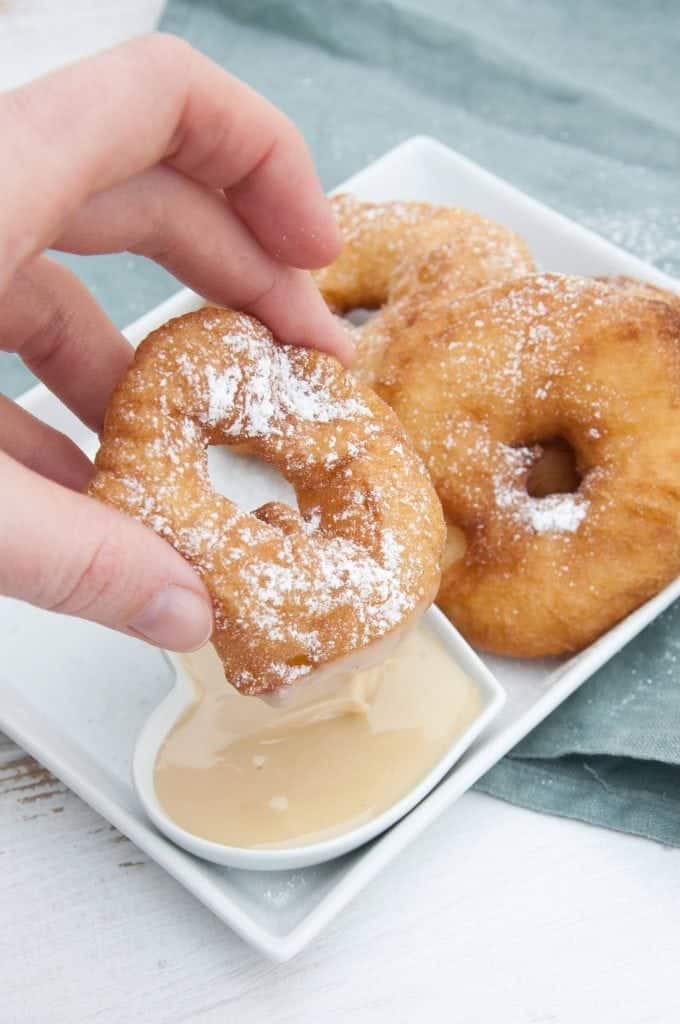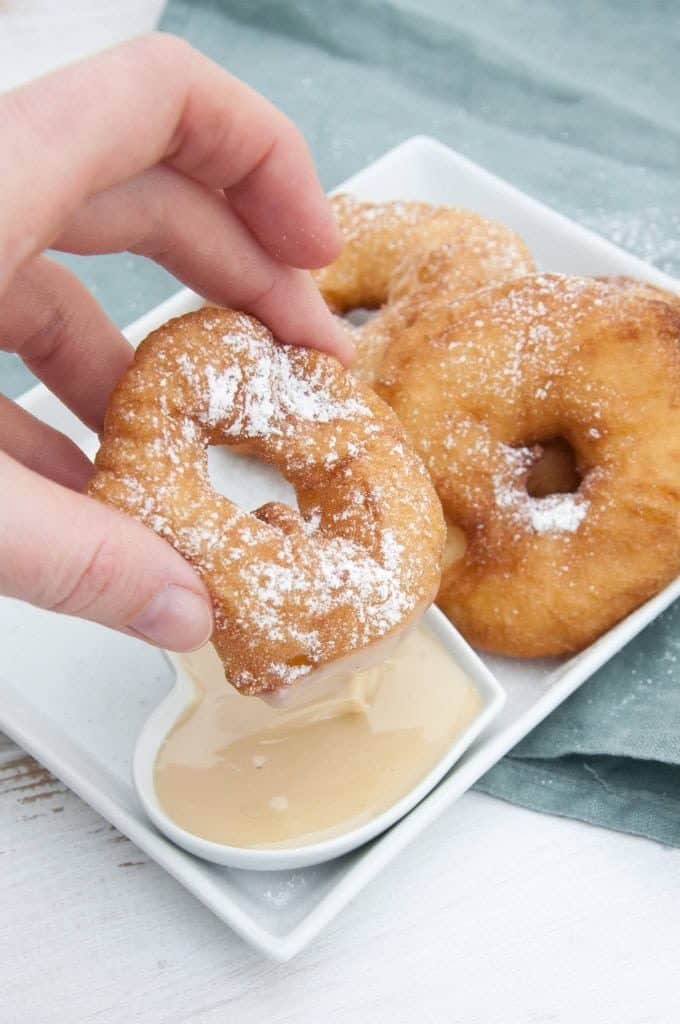 These vegan apple fritter rings by Bianca from Elephantastic Vegan taste just like the real deal. Or maybe even better! Bianca served them with almond apple maple sauce.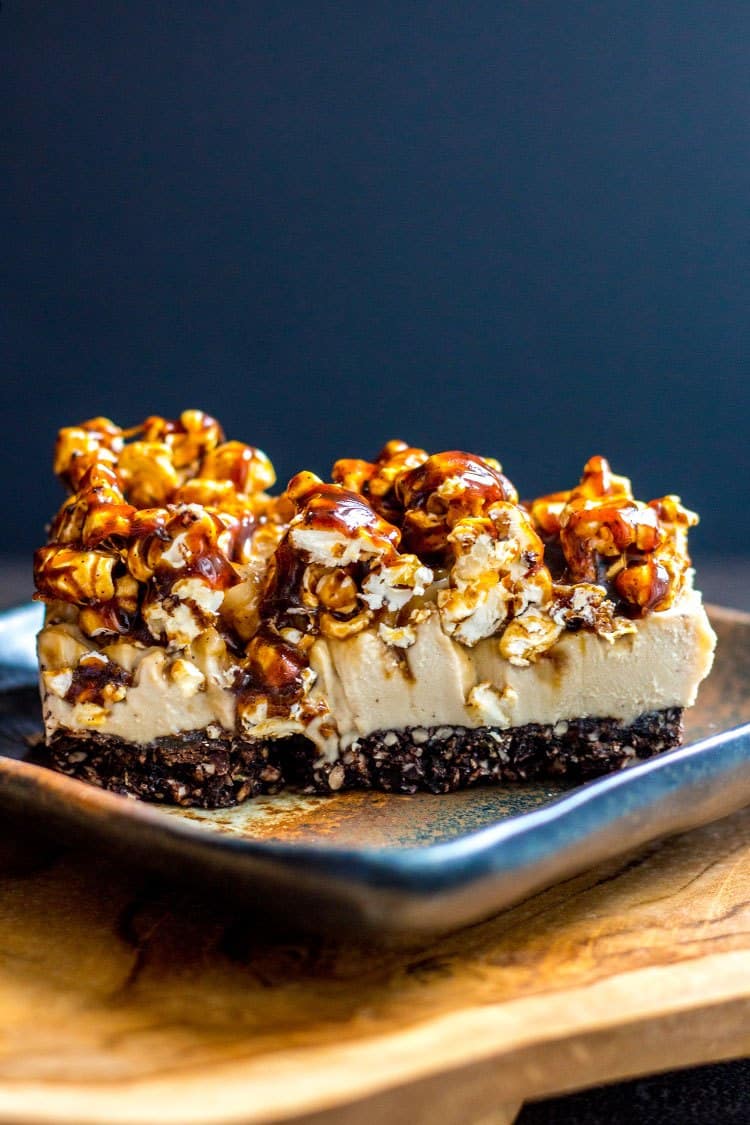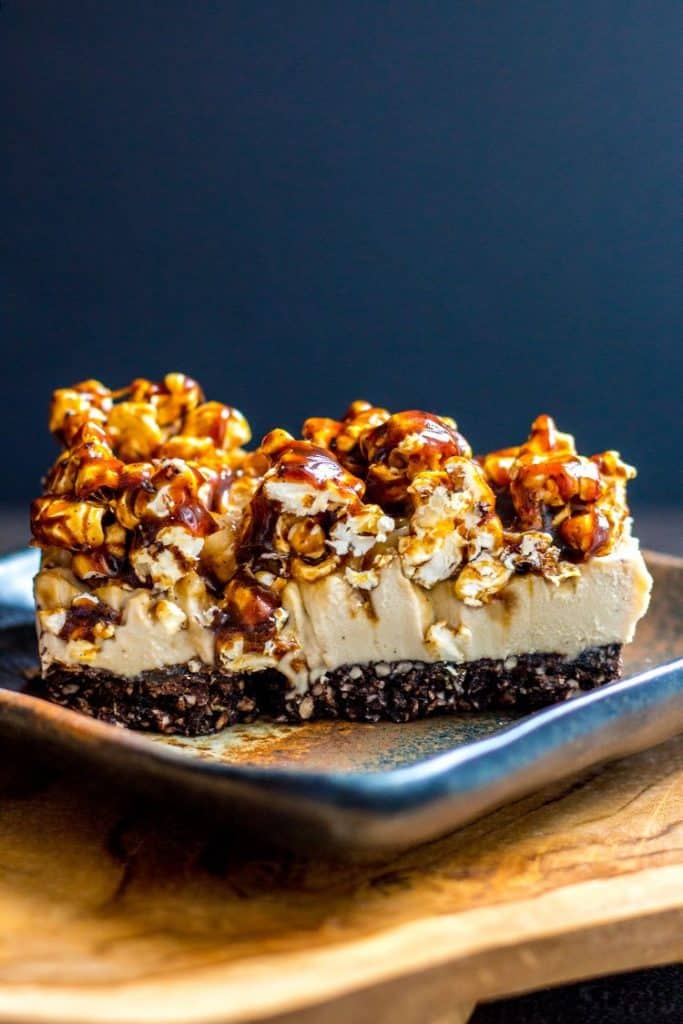 Dosen't this creamy vegan coffee cheesecake with salted caramel popcorn by Amber from Quite Good Food look amazing? It's two delicious vegan desserts combined in one!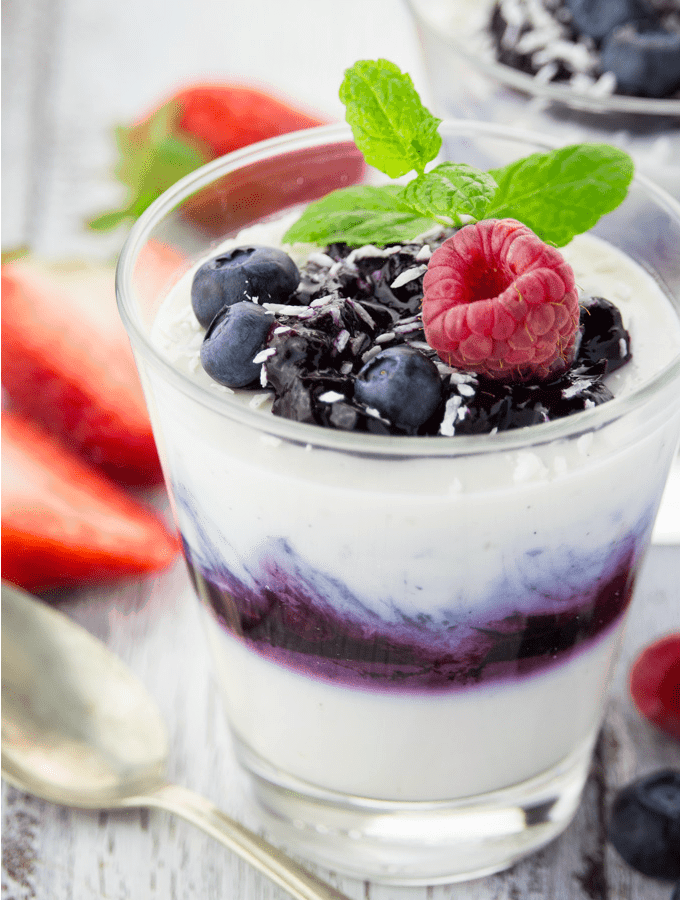 This vegan coconut panna cotta with blueberries is the perfect dessert for spring and summer! It's so much lighter than traditional panna cotta and incredibly easy to make!
You'll never believe this Mexican cheesecake by Katie from Hello Veggie is entirely plant-based! Katie blended raw cashews to make a creamy, rich filling.
These vegan mango tarts with vanilla pastry cream by Eva from The Curious Chickpea have a buttery shortbread crust and are filled with a creamy cashew and coconut based pastry cream. And of course they're topped with mango. Such a delicious sweet treat!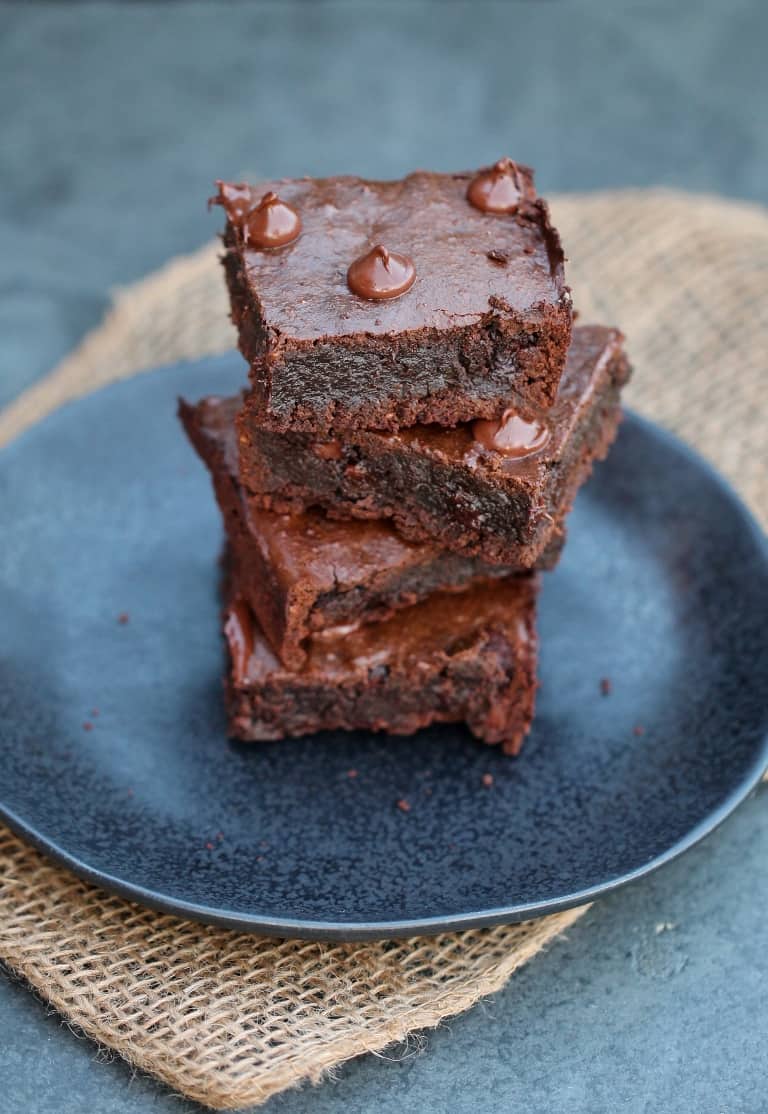 These vegan double chocolate sunflower brownies by Brandi from The Vegan 8 are super rich, chocolatey, and incredibly moist. They're made in a food processor and you need only eight ingredients.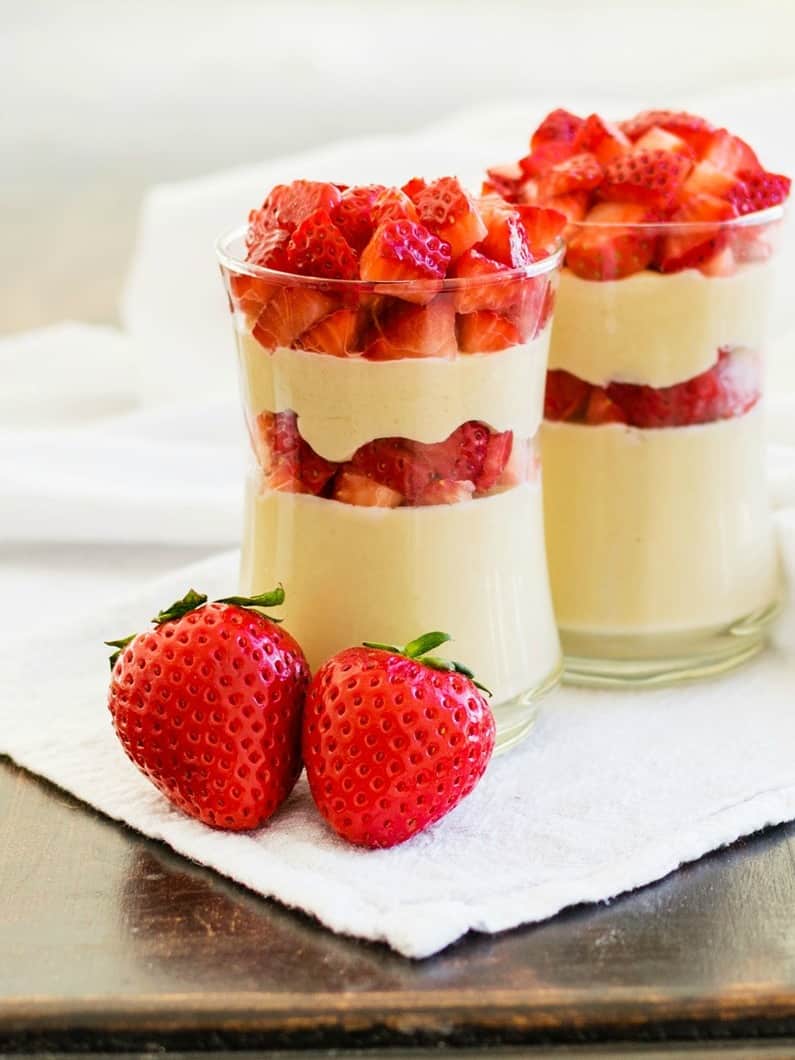 If you're looking for healthy vegan desserts, these dairy-free strawberry cheesecake parfaits by Alisa from Go Dairy-Free are great for you. They're creamy and indulgent while being healthy as well.
You won't believe how easy this bounty vienetta ice cream by Nicole from Delicious Everyday is! I loved vienetta ice cream as a kid and I'm so glad I found a vegan version!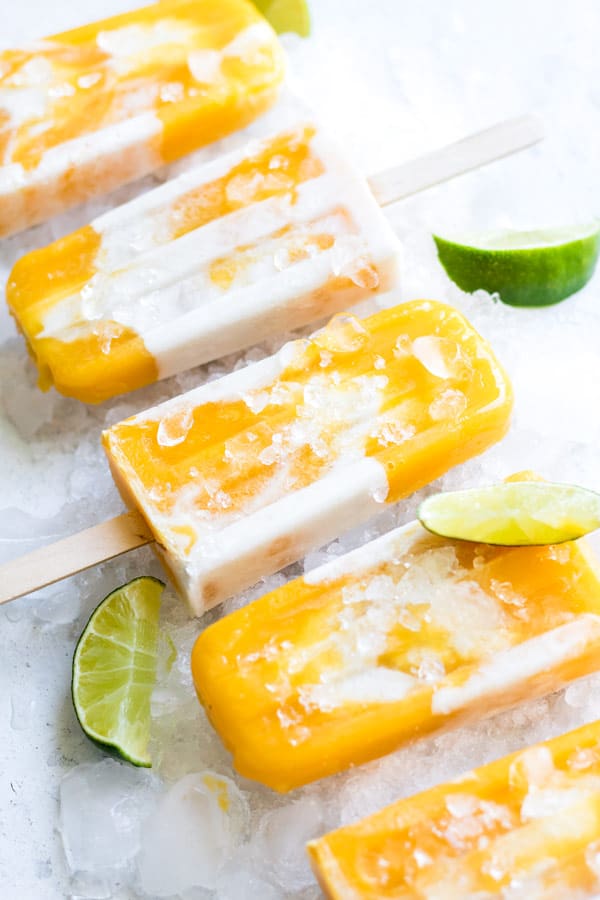 These vegan mango lassi popsicles by Jess from Choosing Chia are super healthy and refreshing. They're a great summer treat. And they take less than 10 minutes to prepare!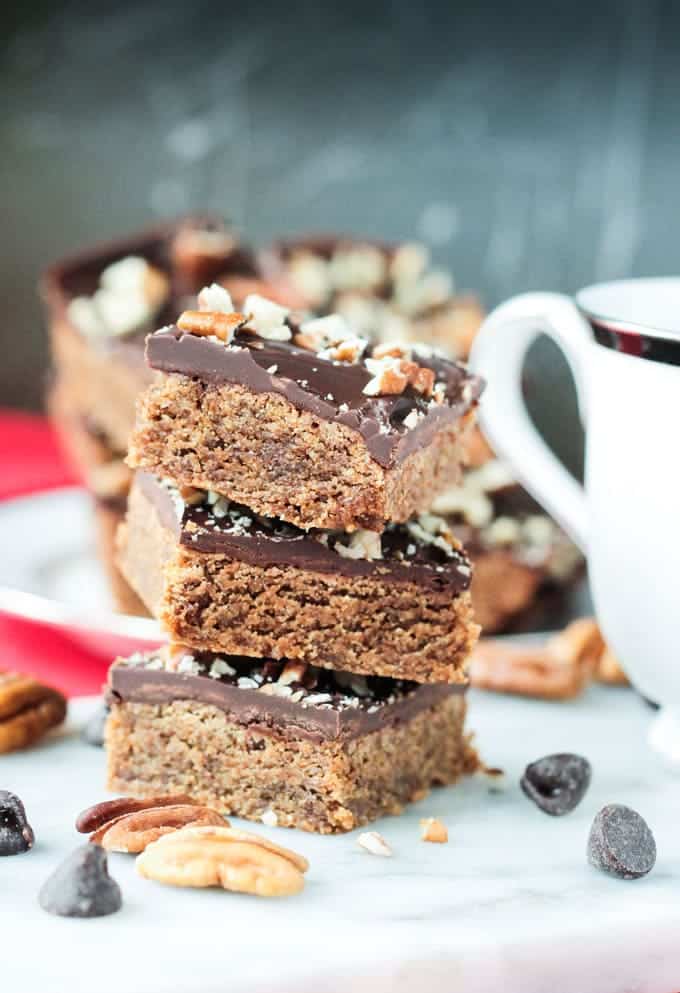 Jenn from Veggie Inspired created classic toffee bars into a healthier, protein packed treat. And the best thing is that her vegan toffee bars are made without oil, butter, eggs, and refined sugar. Thanks to pecan butter and coconut sugar they still have the classic toffee flavor.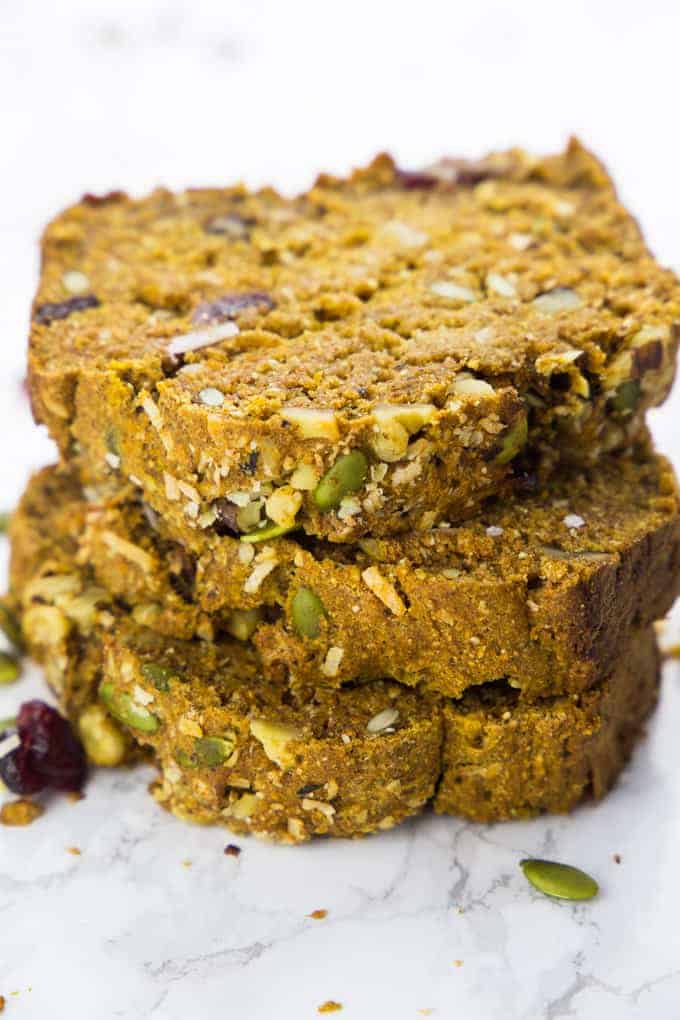 This vegan pumpkin bread with cranberries and pumpkin seeds is the perfect fall treat! Fragrant with pumpkin spice and chopped walnuts, this vegan pumpkin bread is a must during fall. And it's super easy to make!
I LOVE TO HEAR FROM YOU GUYS!
I hope you enjoyed these vegan desserts as much as I do! Don't forget to pin or share this post so you have these vegan dessert recipes ready when you need them!
If you give any of these festive vegan recipes a try, I'd love to know what you think about it. Just leave me a comment below. Your comments really make my day!
You like my recipes and roundups and want to see more? Then follow me on Facebook, Instagram, or Pinterest! 
Sina – xx