Celebrate your mom with our our delicious and easy-to-make vegan Mother's Day recipes. Our collection includes a range of mouth-watering sweet and savory dishes that will make your mom feel loved and appreciated, and show her just how much she means to you.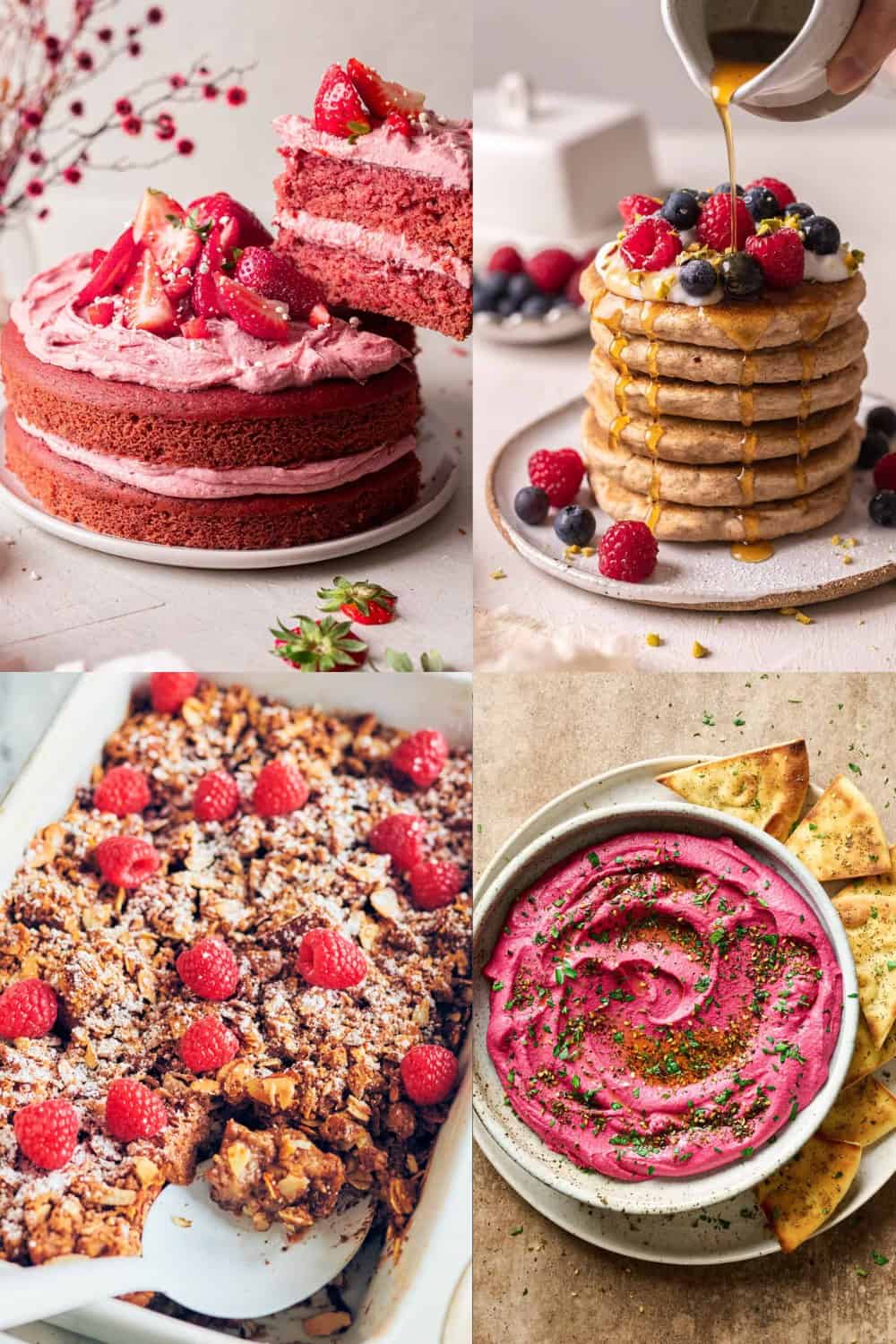 Are you looking for vegan Mother's Day recipes? Then look no further! We've got you covered with a great collection of delicious and healthy sweet and savory recipes to celebrate your mom on her special day.
Our vegan Mother's Day recipe collection includes classic favorites such as vegan pancakes, waffles, and French toast, along with more sophisticated dishes like a vegan breakfast casserole with tempeh, vegan bacon, or tofu scramble.
And of course, no Mother's Day meal is complete without a decadent dessert. Our collection offers a selection of mouth-watering vegan sweets, including a vegan chocolate cake, a strawberry cake, chocolate mousse, and cupcakes, all made without any animal products.
I'm sure we've got something for every mom's taste buds! So go ahead, pick out your favorite recipes from our roundup, and surprise your mom with some of these delicious recipes made with lots of love.
I Love To Hear From You!
I hope you enjoy these vegan Mother's Day recipes as much as we do! Don't forget to pin or share this post so you have these recipes ready when you need them!
If you give any of these recipes a try, I'd love to know what you think about it. Just leave me a comment below. Your comments really make my day!
You like my recipes and roundups and want to see more? Then follow me on Facebook, Instagram, or Pinterest!
Sina