Are you ready for vegan ice cream recipes? Summer is finally in full force and it's definitely time for ice cream to cool down on hot summer days! These 22 homemade vegan ice cream recipes are just perfect for those ice cream cravings! So many AMAZING recipes in just one place!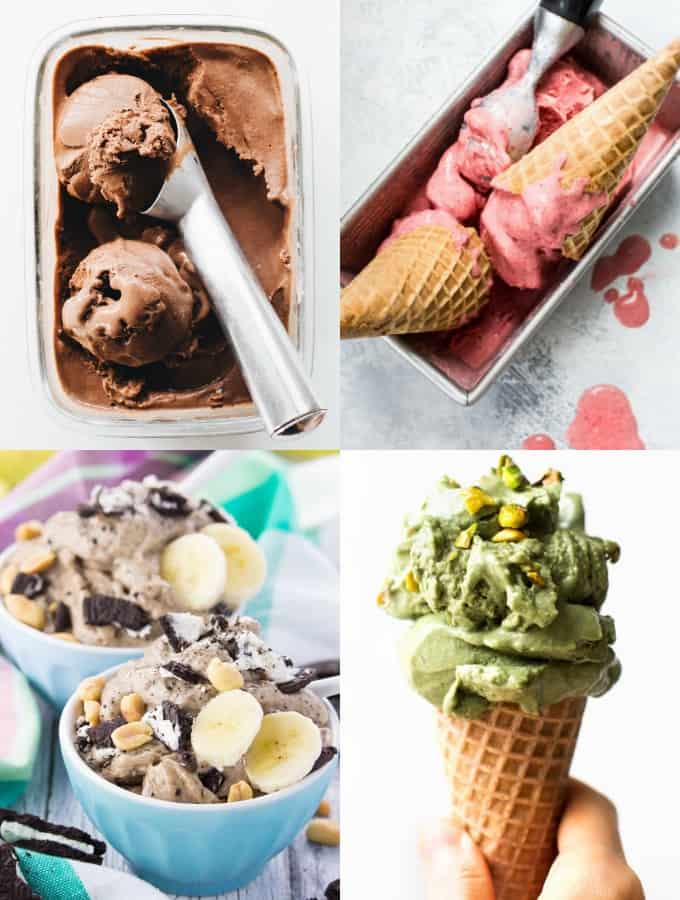 What is vegan ice cream? And what is vegan ice cream made of?
Vegan ice cream is ice cream that is made without any kind of dairy products. But don't worry, it's still possible to enjoy creamy and delicious ice cream without milk. The secret ingredient is coconut milk!
I've tried many other vegan ice cream recipes with almond or soy milk, but full-fat canned coconut milk just makes the best texture and creaminess! Definitely make sure to buy the full-fat version of coconut milk for vegan ice cream. And you don't necessarily have to make vegan coconut ice cream, you can just use it as a base and add other ingredients and flavors.
However, there are also other possibilities for vegan no churn ice cream like making ice cream with frozen bananas. This kind of dairy-free ice cream is also known as "nice cream". It's basically just frozen bananas that are blended up into soft serve. You can also add other ingredients like berries, chocolate, or even cookies and peanut butter like I did.
Is vegan ice cream healthy?
In most cases, vegan ice cream is healthier than regular ice cream because many vegan ice cream recipes call for sugar substitutions like maple syrup or coconut sugar. But keep in mind that vegan ice cream is still a sweet treat that you don't enjoy every day.
While there are some healthy vegan ice cream recipes out there, others are still loaded with sugar. But hey, I mean ice cream is a dessert, right? And it's totally fine once in a while! It's not like you're eating ice cream for breakfast!
But nice cream that is made of frozen bananas would even be okay for breakfast. I mean how cool is that?! So if you're looking for healthy vegan ice cream, keep an eye out for recipes using frozen bananas as a base or sorbets made with real fruit.
How to make vegan ice cream:
There are many different ways to make vegan ice cream!
The most common way is to use coconut milk as a base and make the ice cream in an ice cream maker
However, you can still make creamy vegan ice cream without an ice cream maker. Just blend the ingredients in a high speed blender. Then transfer the mixture to a loaf pan and freeze it. Stirring the mixture in the freezer every 20 minutes helps a lot to make the ice cream creamy. Otherwise your homemade ice cream could get crunchy and icy because of ice crystallization.
Or you could also use frozen bananas and other fruits that you process into vegan soft serve in a high speed blender like a Vitamix. This is the healthiest version!
Vegan Ice Cream Brands:
And even if you don't have enough time to make homemade vegan ice cream, you still got so many great vegan ice cream brands in the supermarket!
Here are a few brands that offer delicious dairy-free ice cream (and not just vegan vanilla ice cream and vegan chocolate ice cream!):
So Delicious
Häagen-Dazs
Ben & Jerry's
Tofutti
Trader Joe's
Breyers
Dream
Luna and Larry's Coconut Bliss
Alpro
They got so many delicious flavors like peanut butter and cookies or coffee caramel fudge. And you can even find vegan ice cream sandwiches in different flavors!
So the time in which vegans had to miss out on store-bought ice cream is looooong over!! Vegan ice cream is everywhere these days!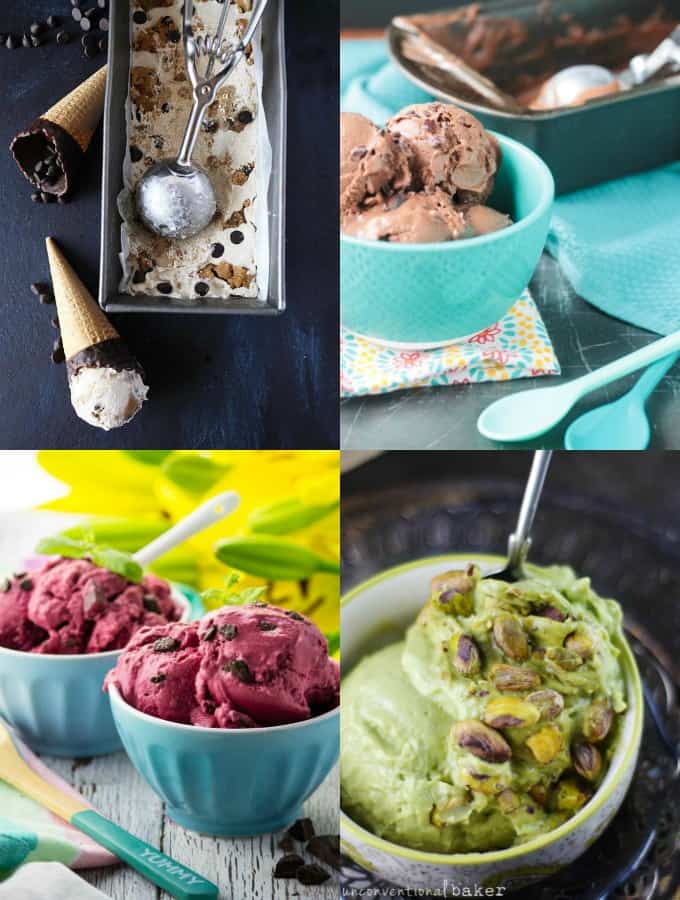 But let's get back to our homemade ice cream! I'm sure these ice cream recipes will make you drool! So let's get started!!
22 Vegan Ice Cream Recipes You Have to Try This Summer!!
Super Easy Vegan Oreo Ice Cream
Vegan Chocolate Ice Cream by Natalie from Feasting on Fruit
2 Ingredient Vegan Strawberry Ice Cream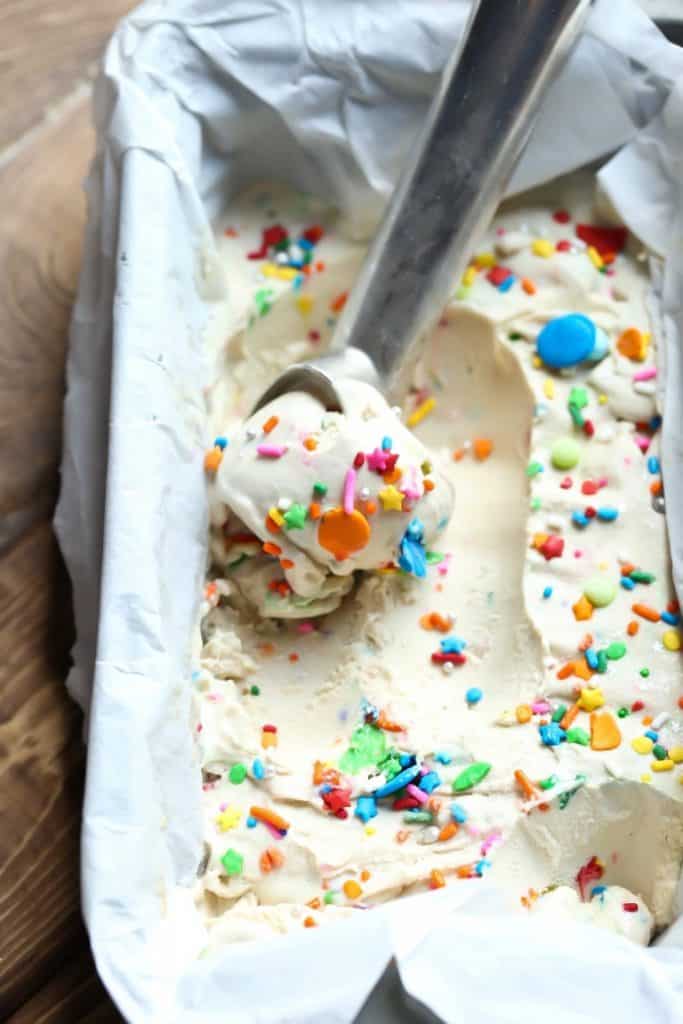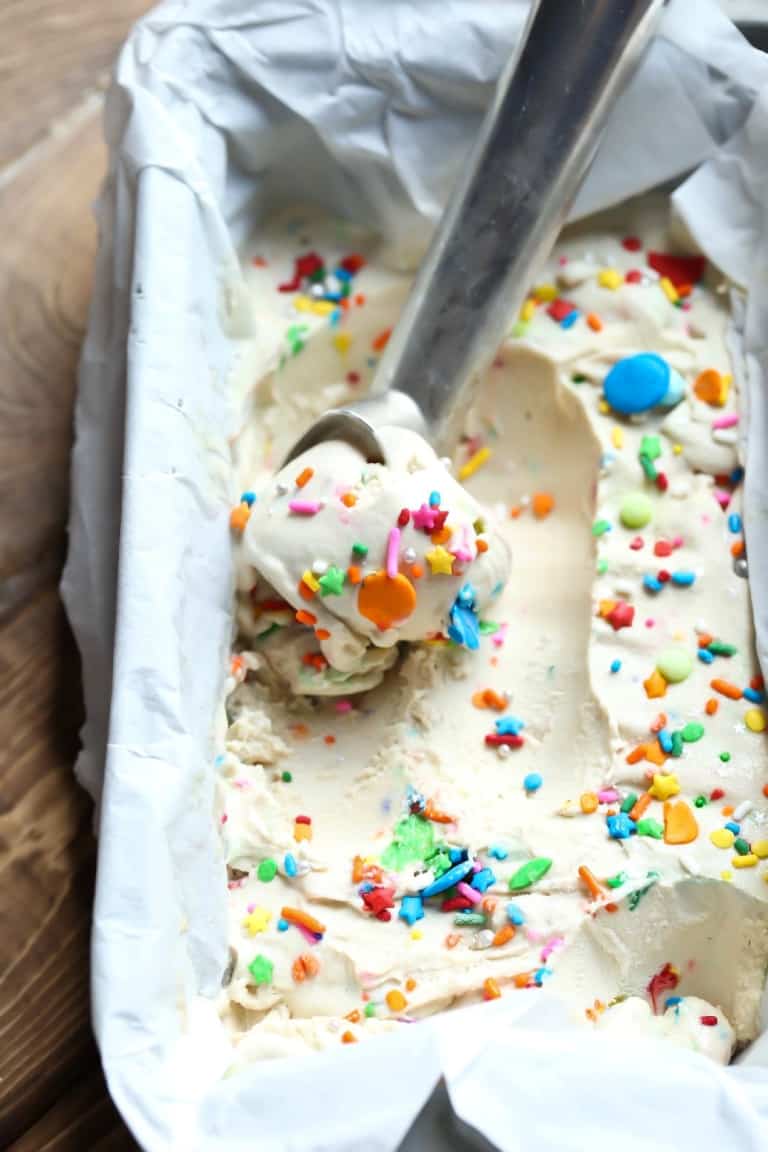 Vegan Vanilla Birthday Cake Ice Cream by Brandi from The Vegan 8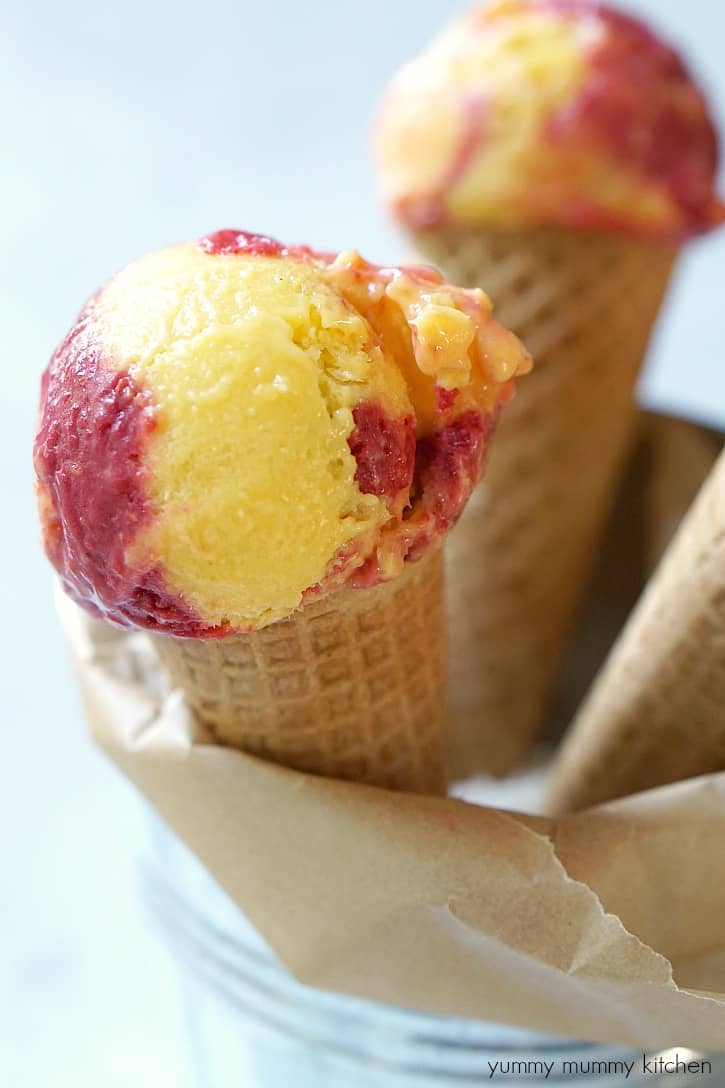 Vegan Mango Ice Cream by Marina from Yummy Mummy Kitchen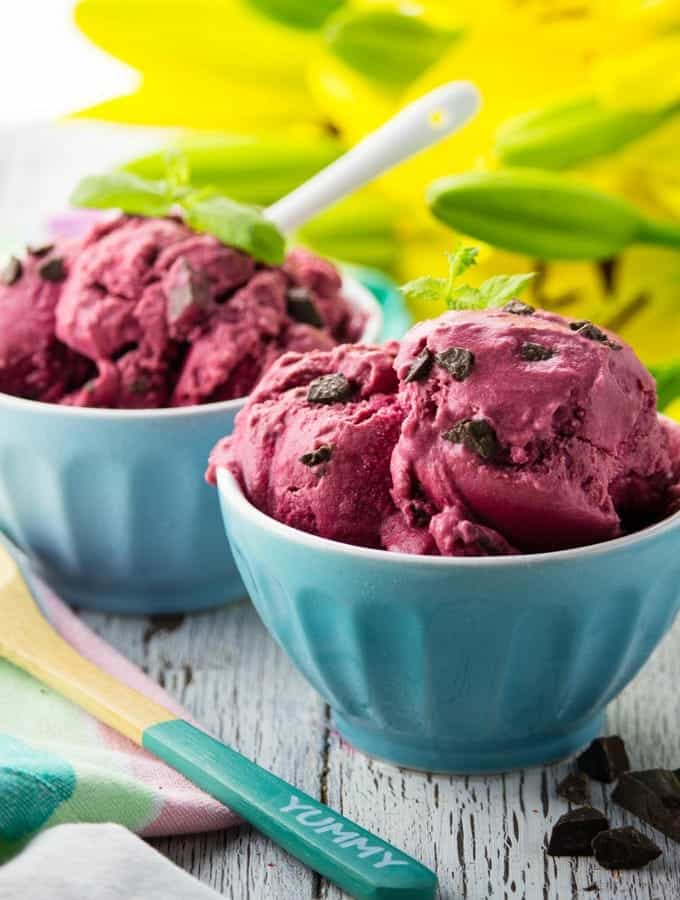 Chocolate Chunks Beet Ice Cream
Watermelon Mint Ice Cream by Natalie from Feasting on Fruit
Gluten-Free and Vegan Black Forest Ice Cream by Kelly from The Pretty Bee
Vegan Snickerdoodle Ice Cream by Sarah from My Darling Vegan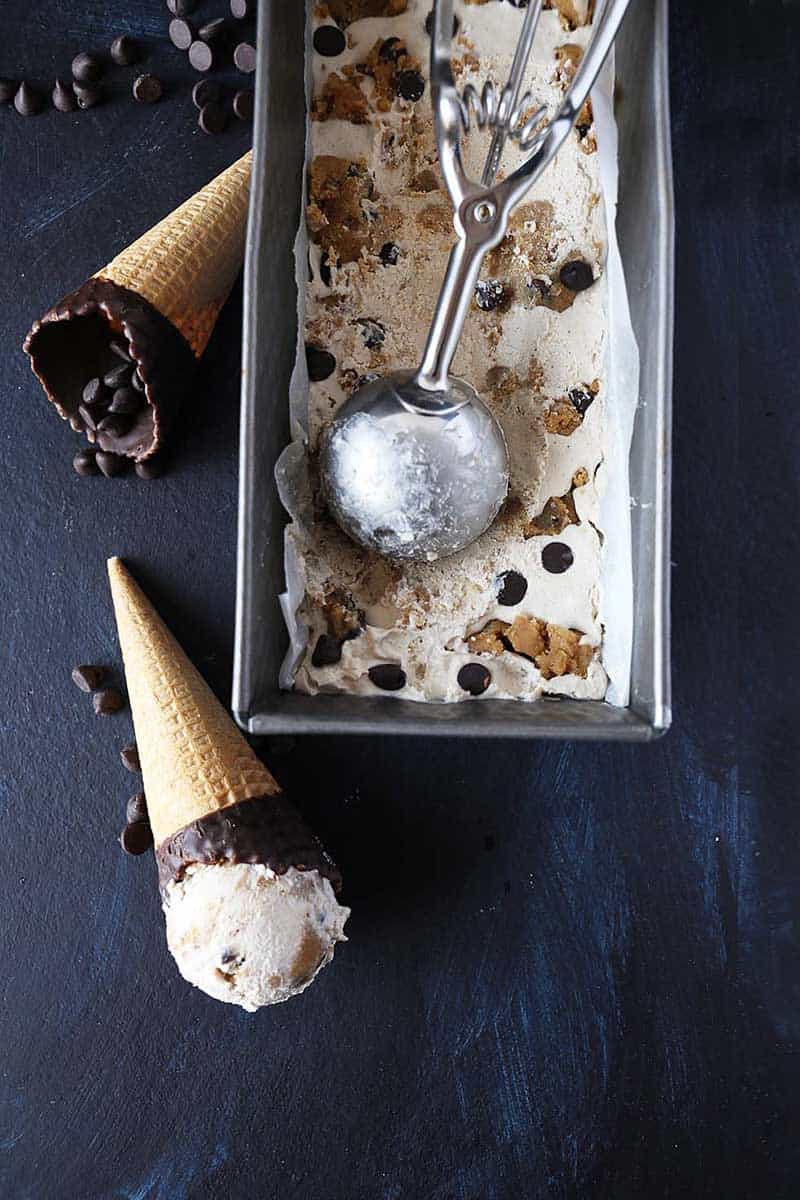 Vegan Cookie Dough Ice Cream by Lara from Vanilla Crunnch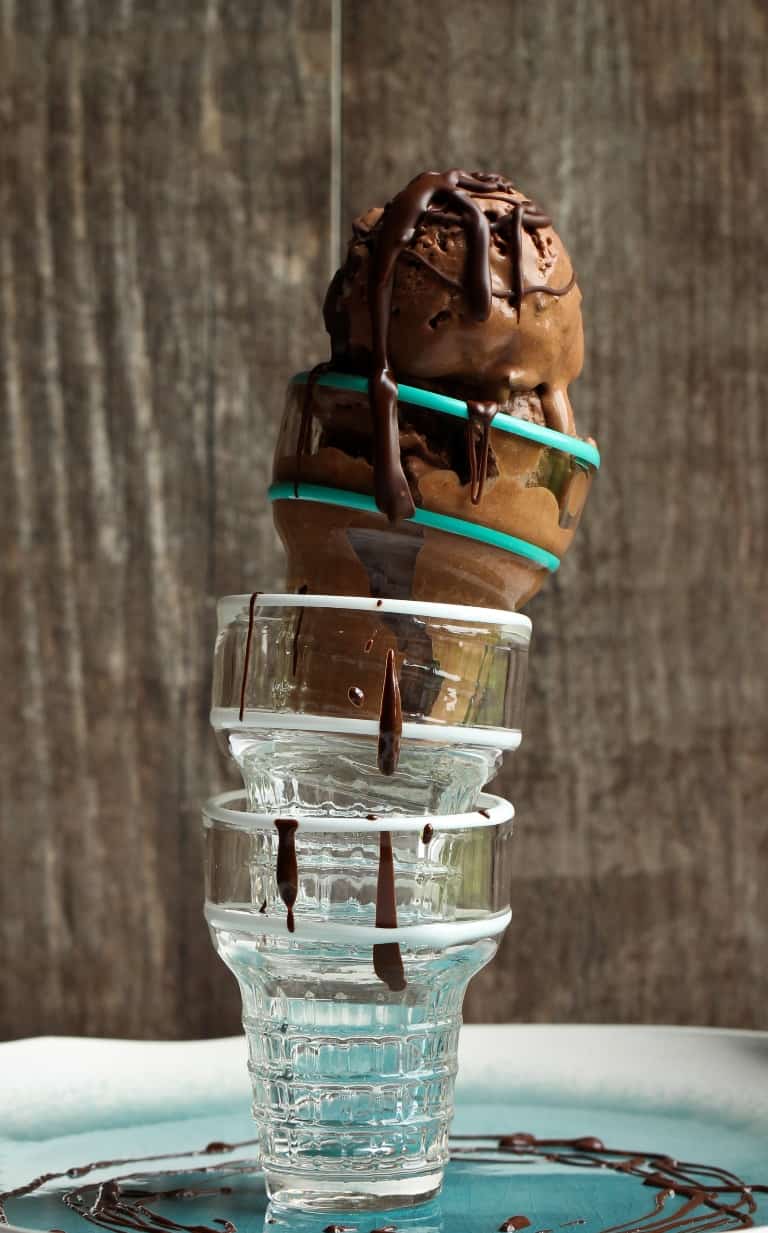 4 Ingredient Vegan Chocolate Ice Cream by Brandi from The Vegan 8
Vegan Pistachio Ice Cream by Natalie from Feasting on Fruit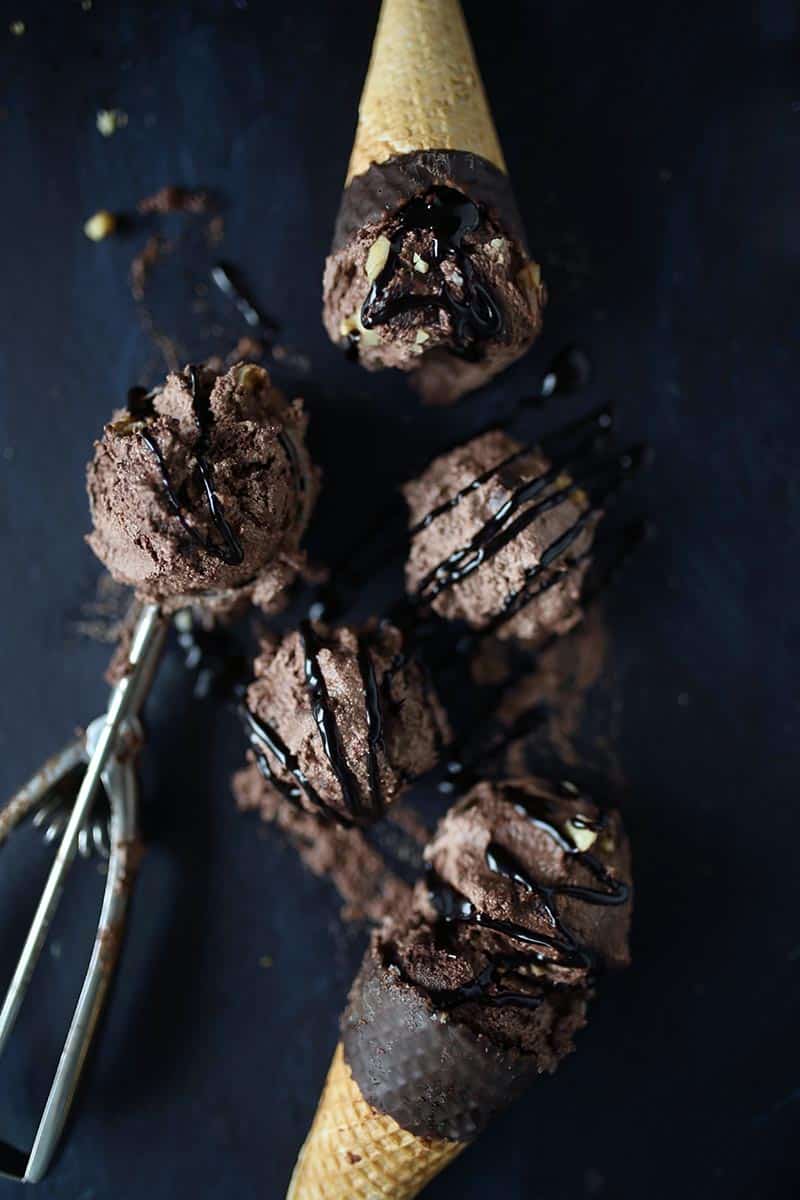 Vegan Chocolate Brownie Ice Cream by Lara from Vanilla Crunnch
Bourbon Soaked Cherry Vanilla Bean Ice Cream by Traci from Vanilla and Bean
2 Ingredient Blueberry Ice Cream
Vegan Cookie Dough Ice Cream by Sarah from My Darling Vegan
Dairy-Free Chocolate Peanut Butter Ice Cream by Laura from Joy Food Sunshine
Toasted Coconut Ice Cream by Katie from Well Vegan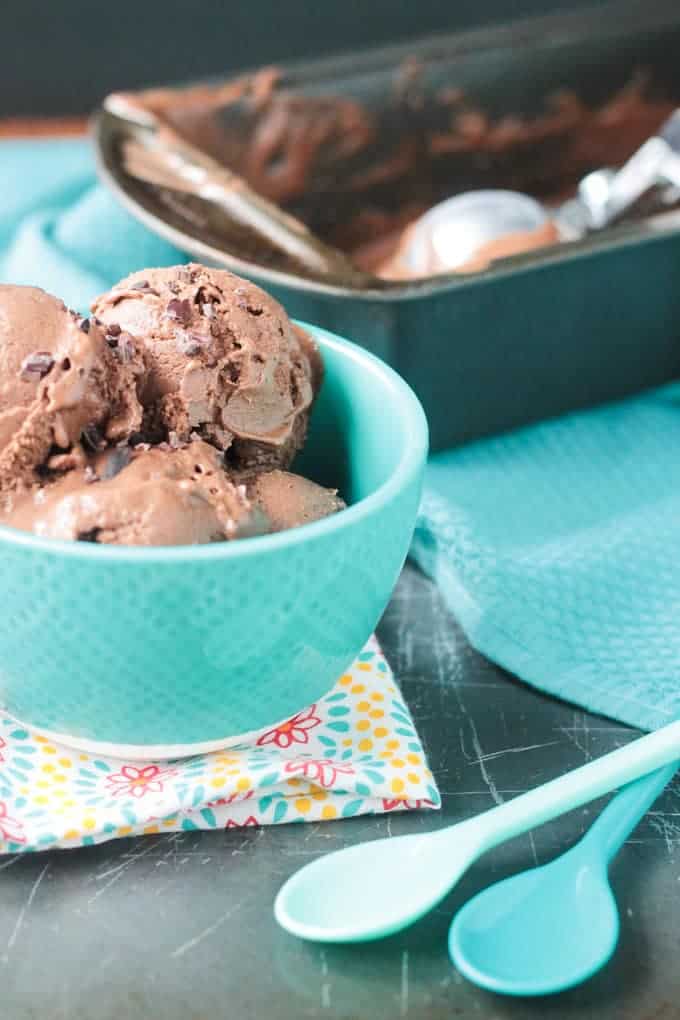 Creamy Dairy-Free Chocolate Ice Cream by Jenn from Veggie Inspired
Dairy-Free Matcha Ice Cream by Laura from Joy Food Sunshine
Smores Ice Cream Sandwich by Alisa from Go Dairy Free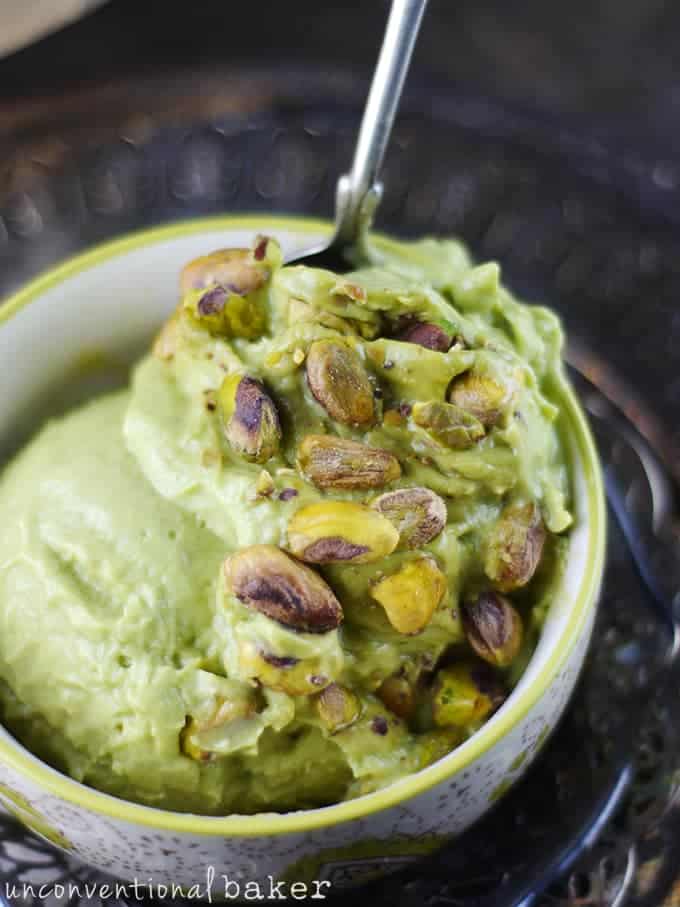 Dairy-Free Pistachio Ice Cream by Audrey from Unconventional Baker