After the holidays and all the festive food we had, I wanted to make something super simple. I've heard so much about one pot spaghetti, so I just had to give it a try! I absolutely love pasta and it sounds so easy and convenient to throw everything in a pot, add some water and that's it! I first wanted to try the most popular tomato basil one pot pasta, but then I ended up with this vegan one pot spaghetti with vegetables.
Before I gave it a try, I thought  it somehow won't taste right.  To my surprise, I was 100% wrong! It really turned out pretty delicious!!
But is it really just as good as a regular pasta dish?
At first, I couldn't decide what veggies I wanted to use. Spinach and tomato sounded good or basil and tomato, but there were already tons of other one pot recipes using these ingredients, so I wanted to make something a bit different. I finally ended up using lots of different veggies: Tomatoes, broccoli, yellow bell pepper, kale, zucchini, and eggplant. I also added a red onion and some garlic.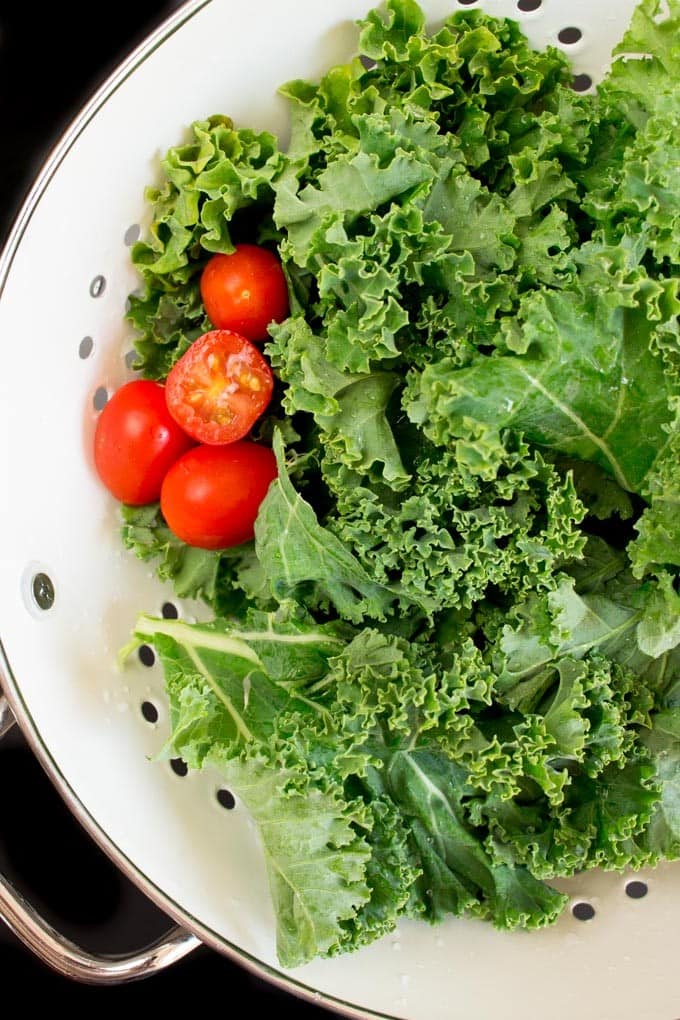 You literally just throw in all of the ingredients – including the uncooked spaghetti – and then cook it for about 12-15 minutes. Instead of water I added vegetable broth to give it some extra flavor. Yes, you cook it all together in one pot and do not drain the pasta. This might sound weird, but it really works.
So to come back to the question whether it really is just as good as regular pasta. That's a though question. I mean it's so easy to make and you save lots of time and also get less dirty dishes, which is pretty great, right? I mean I love cooking, but all the cleaning up afterwards is kind of boring and annoying, so using only one pot really makes it easier for you. Plus, it's pretty delicious and packed with flavor! The spaghetti on their own taste so much like the sauce, which is unfamiliar but really cool!
But nevertheless, I would probably prefer regular pasta as I just love cooking waaaaay too much! It might sound weird, but I actually thought this was a bit boring in terms of cooking. It was a really great experience, but I just love to get a bit more active while cooking. Do you know what I mean? This is the perfect dish for lazy cooking days, but I wouldn't always cook pasta dishes this way.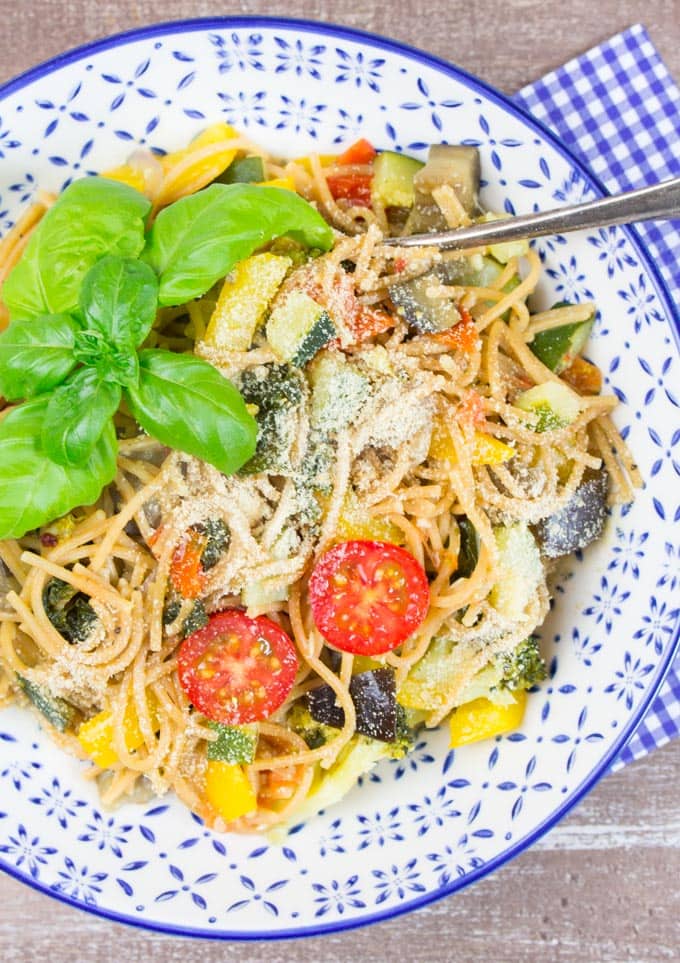 Have you ever tried one pot pasta and what do you think of it? As always, I love hearing from you guys!! xx
Hope you all enjoy the last couple days of the year 2015!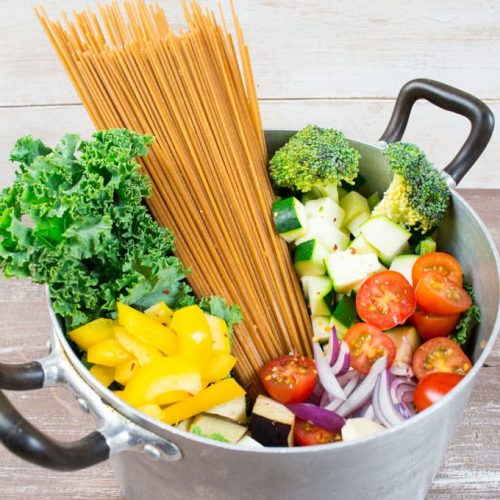 Vegan One Pot Spaghetti with Vegetables
Have you ever tried vegan one pot spaghetti with vegetables? It's so delicious and easy to make! Just perfect for lazy days!
Print
Pin
Rate
Ingredients
9

oz

whole wheat spaghetti

1/2

small

zucchini, cut into medium-sized pieces

1/2

small

eggplant, cut into medium-sized pieces

1

yellow bell pepper, cut into medium-sized chunks

1

red onion, chooped

2

cloves of garlic, miced

1

cup

cherry tomatoes, cut into halves

1/2

cup

broccoli, cut into florets

1

handful

kale, roughly chopped

3 1/2

cup

vegetable broth

1

teaspoon

dried Italian herbs (I used thyme,basil, rosemary, and oregano)

salt

black pepper
Instructions
Put all ingredients except for the kale and the broccoli florets into a large pot. Pour in the vegetable broth.

Season with dried Italian herbs, salt, and pepper. Cook for about 12-15 minutes or until the pasta is soft.

Add the kale and the broccoli about 9 minutes into cooking.
Rate the recipe!
If you like this recipe, please leave a good rating! This will help other readers.