This banana smoothie without yogurt and milk is the perfect way to start your day! Super easy and fast too make, but so delicious and filling.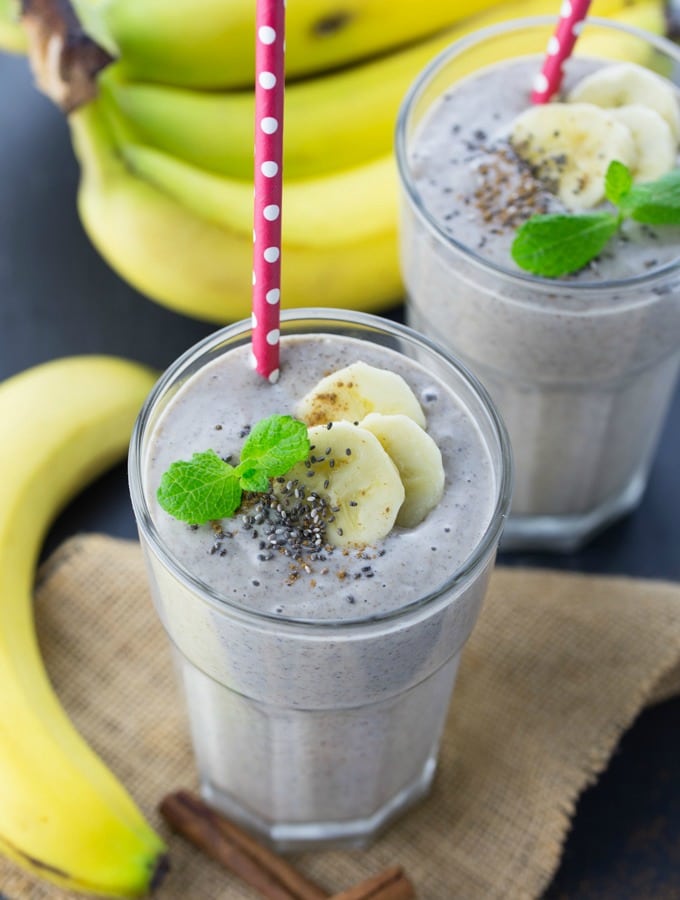 I'm a huge smoothie fan! I have a green smoothie with kale and bananas almost every morning. But somehow I got way too few smoothie recipes on the blog. So it's about time to change this! One of my favorite smoothies are banana smoothies, but unfortunately they're often loaded with dairy. So most of the time it's very hard to find a vegan banana smoothie, but homemade smoothies are better anyways! This banana smoothie without yogurt and milk is my new favorite. It's not only super delicious, but also extremely easy to make. Plus, it's completely sugar-free and it's a real energy booster!
You need only five ingredients to make vegan this banana smoothie and probably you already got most of them in your pantry.
For one these banana smoothie without yogurt you'll need the following ingredients:
1 banana
2 tablespoons chia seeds
1 tablespoon peanut butter
1/2 cup ice cubes
2 dates
3/4 cup water
Banana Smoothie without Yogurt and Milk – Health Benefits
I know the color of this vegan chia banana smoothie might not be the prettiest, but it's packed with healthy ingredients and it's so delicious! Instead of sugar, I added dates, which are like nature's candy. And let's not forget about the chia seeds. Over the last few years, chia seeds have become a popular superfood. They're originally grown in Mexico and "chia" actually means as much as strength. And not without a good reason! These little seeds are real energy wonders. They contain a large amount of omega-3 fatty acids, carbohydrates, fiber, protein, calcium, and antioxidants.
I usually use them in energy bites, homemade granola bars, or I sprinkle them over cereal. And of course I also add them to my daily green smoothie.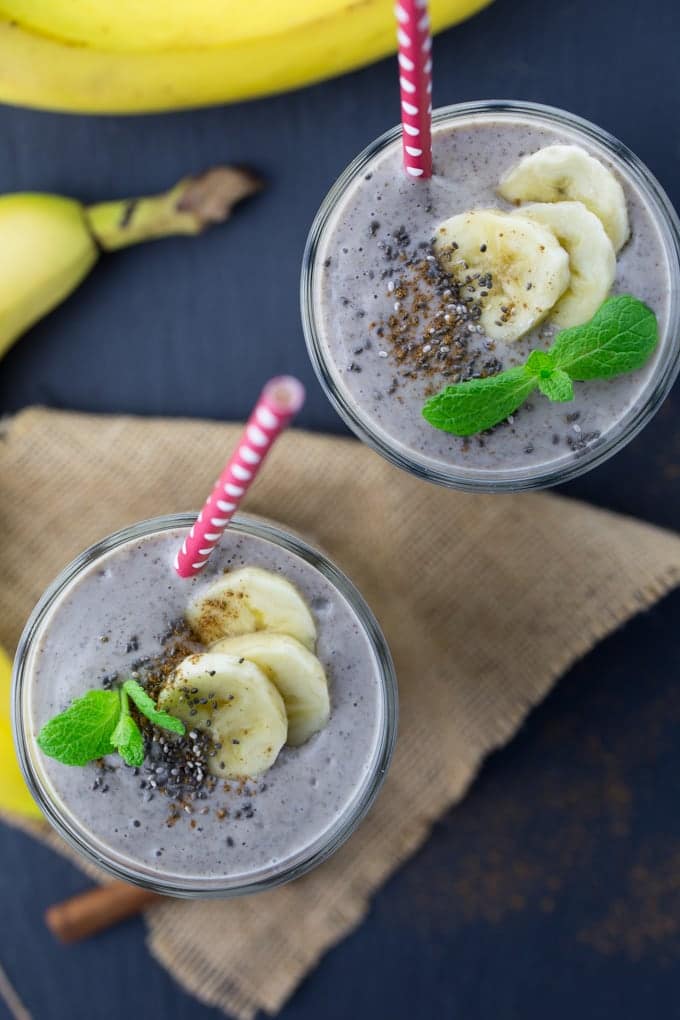 Let me know if you give this banana smoothie without yogurt and milk a try. As always, I love hearing from you guys and seeing your Vegan Heaven creations on Instagram. This really makes my day!
Talk to you soon. Sina – xx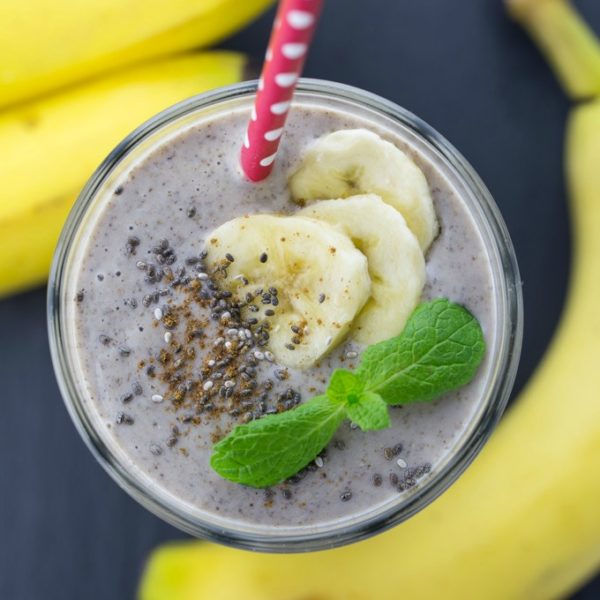 | | |
| --- | --- |
| | |
Put all ingredients into a blender and process until smooth.