Who doesn't love burgers?! Right, everyone does! So I put together a list of 35 totally drool-worthy veggie burgers that are perfect for meat-lovers, vegetarians, and vegans alike!
Pair them with some crispy oven-baked wedges, a fresh salad, or some corn and you're in for a real treat!
I'm sure there's something for everyone: Bean burgers, nacho burgers, kale burgers, lentil burgers, tempeh burgers, beet burgers and sooo many more!
All the burgers you find below are vegan, super delicious, and most of them are also pretty healthy. How much better could a burger actually get?
I hope you love this list as much as I do. I just had dinner and I'm getting hungry again as soon as I take a look at them. ;-) And of course don't forget to check out all of these great and talented bloggers I linked below. :-)
Green Monster Veggie Burger from Sina at Vegan Heaven

Bean and zucchini cutlets from Sandra at Vegan Sandra 
The Ultimate Mexican Nacho Burger  from Sophia at Veggies Don't Bite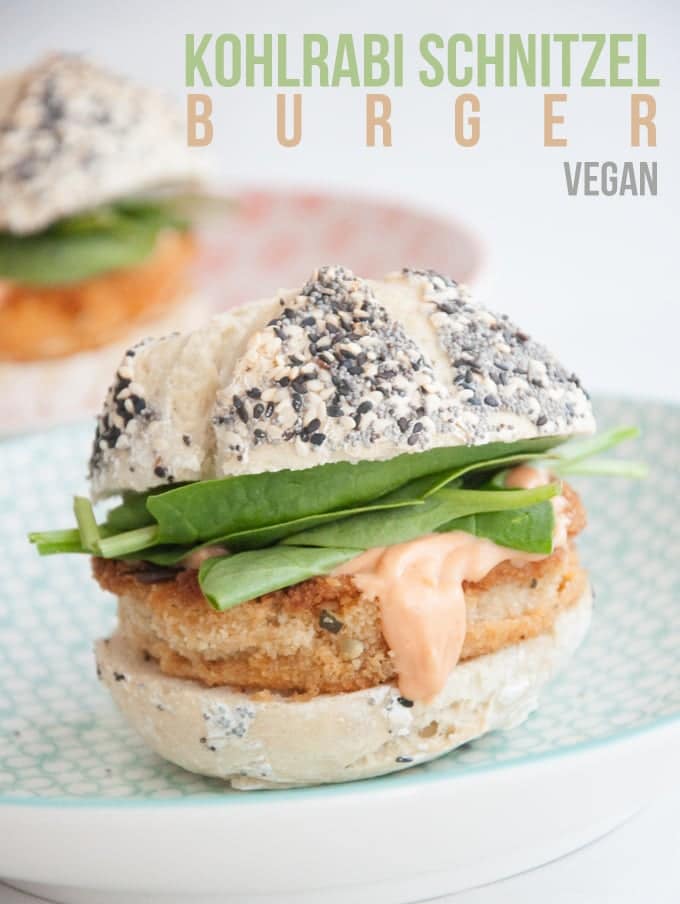 Kohlrabi Schnitzel Burger  from Bianca at Elephantastic Vegan
Buckwheat Burgers from Victoria at Vegelicacy 
Smoked Apple Veggie Burger from Samantha at It Doesn't Taste Like Chicken
Smoky Barbecue Sweet Potato Chickpea Burgers from Brandi at The Vegan 8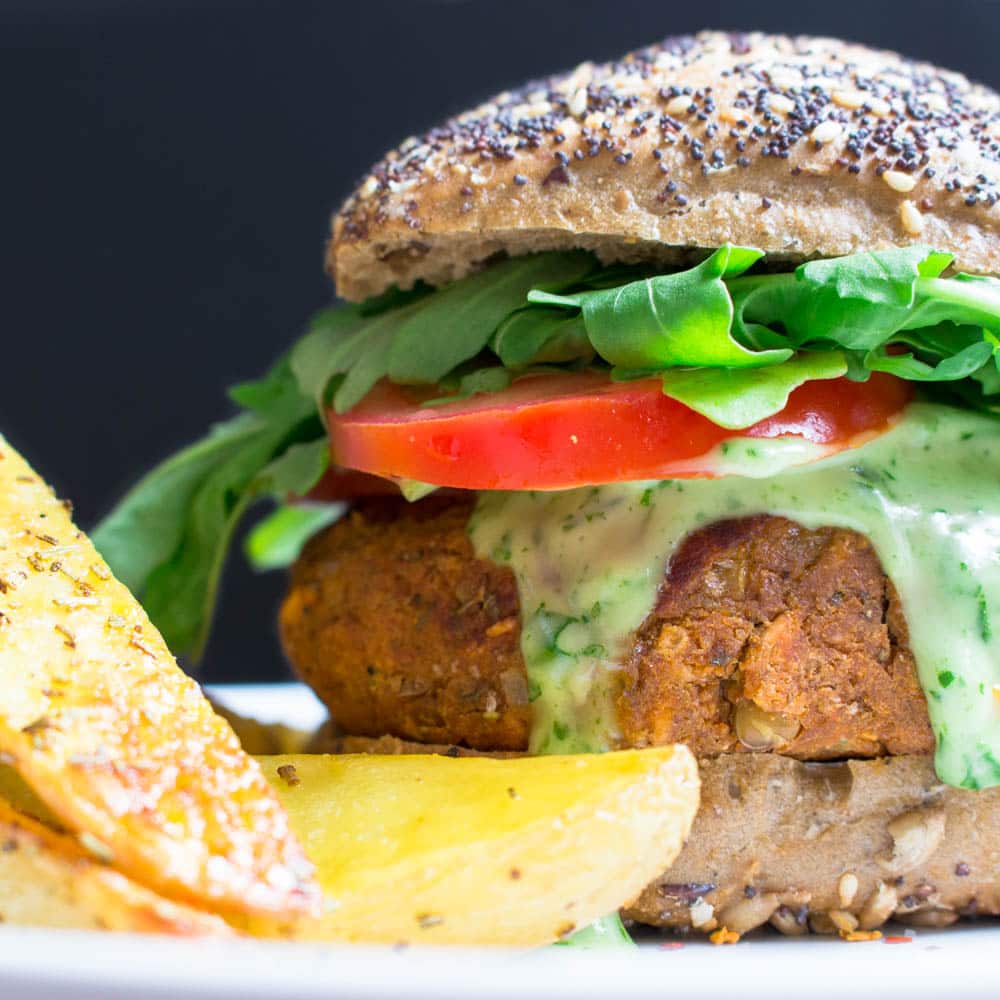 Vegan Lentil Burger with Basil Mayonnaise from Sina at Vegan Heaven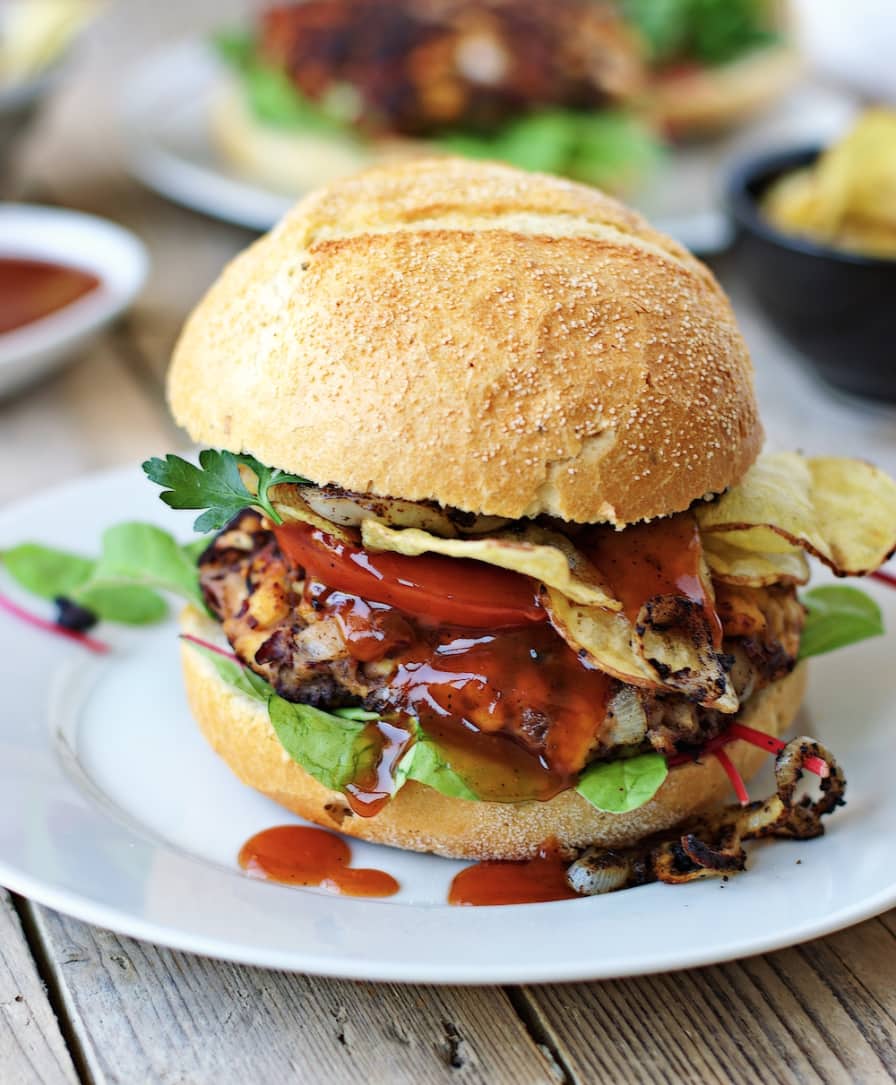 Vegan Buffalo Burger from Florian at Contentedness Cooking
Beet, Chickpea & Quinoa Veggie Burger from Vicky at May I Have that Recipe?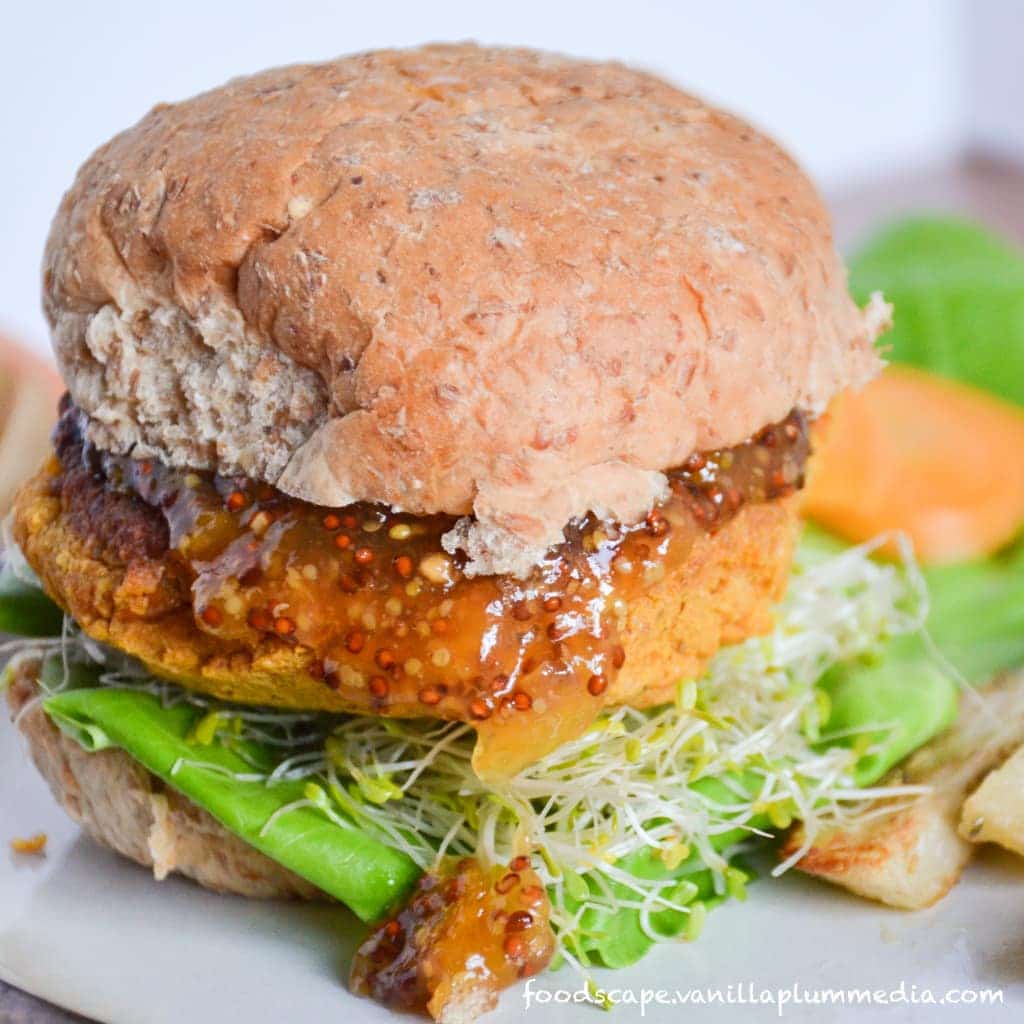 Sweet Potato Chickpea Burger with Apricot Mustard from Michaell at Foodscape 
Red Wine Portobello Burger with Mozzarella  from Linda at Veganosity 
Butternut Squash Apple Burgers from Sophia at Veggies Don't Bite
Kidney Bean and Kale BBQ Burger from Jenn at Veggie Inspired Journey
Chipotle Lentil Burger from Dianne at Vegan Kitchen 
Jackfruit Pulled Pork Sandwiches from Sina at Vegan Heaven 
Garlic Kale Stuffed Portobello Burgers  from Kristina at Spabettie
Falafel Burger with Avocado Sauce from Bianca at Elephantastic Vegan
Mushroom & Lentil Sliders with Salad and Hummus from Jacqueline at Tinned Tomatoes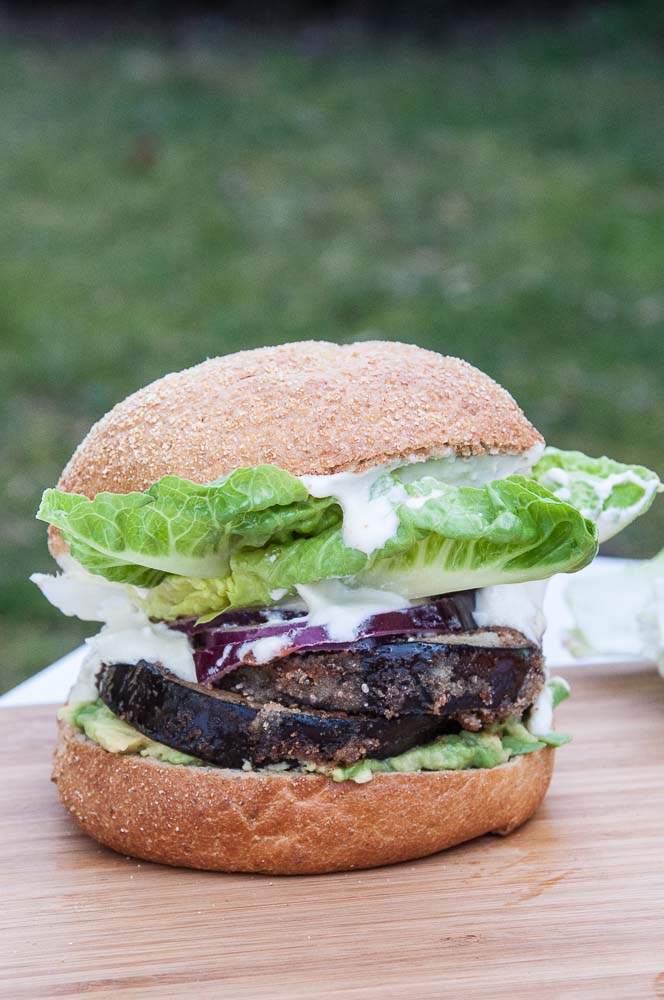 Eggplant Burger with Vegan Mayo from Vanessa at Vegan Family Recipes 
Black Bean Quinoa Burgers from Emilie at Emilie Eats
The Anatomy of a Perfect Vegan Burger from Ruxandra at Gourmandelle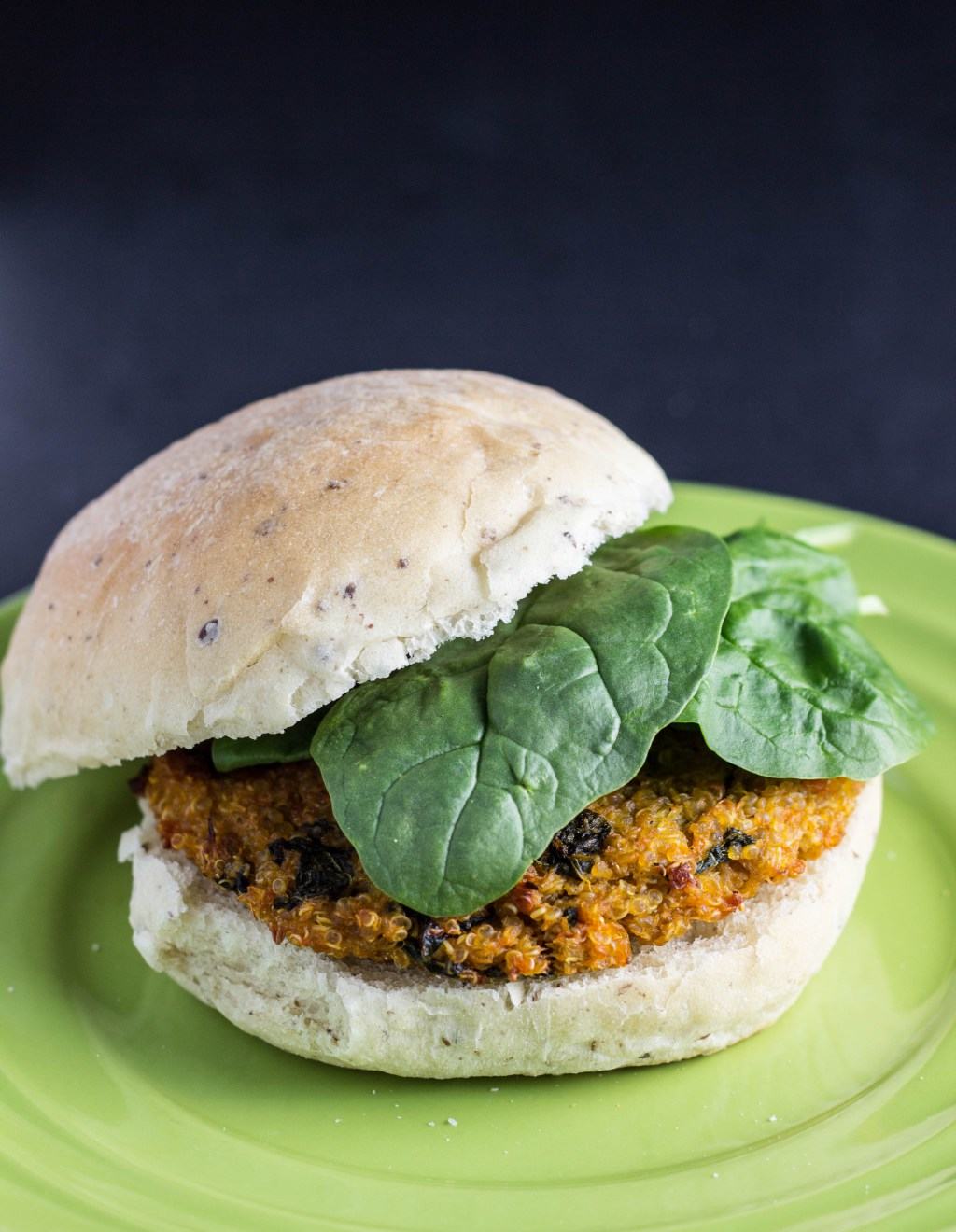 Vegan Sweet Potato Spinach Quinoa Burgers from Melissa at Vegan Does It
Grilled Falafel Carrot Burgers from Trinity at Trinity's Conscious Kitchen
Pesto Veggie Burger with Sun-dried Tomato Aioli from Marly at Namely Marly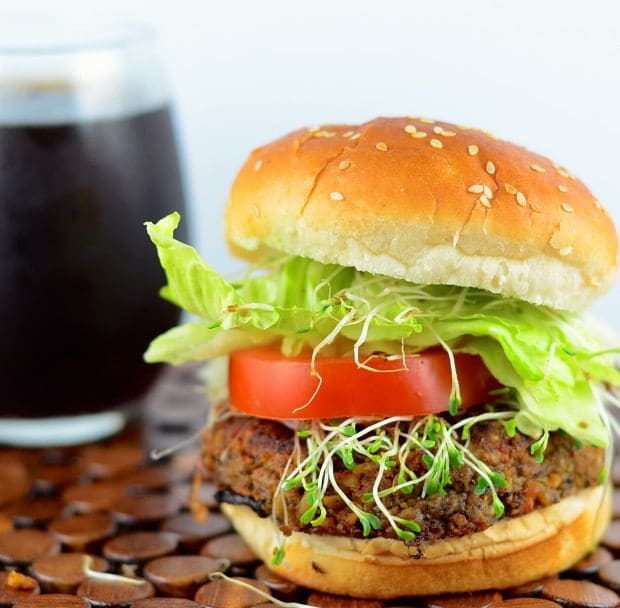 Vegan Tempeh & Black Bean Burger from Vicky at May I Have that Recipe?
Spicy Peanut Butter Burger from Kristina at Spabettie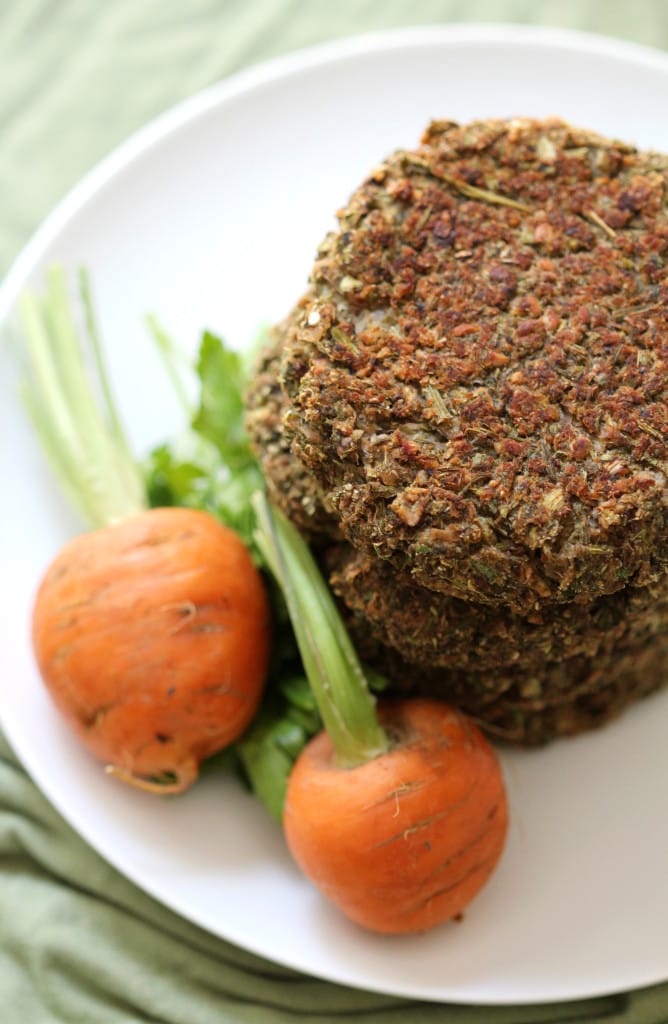 Garden Veggie Burgers from Rebecca at Strength & Sunshine 
Red Lentil Kofta from Ceara at Ceara's Kitchen
 Harry Potter's Curried Pumpkin Burger from Kathy at Healthy Slow Cooking
Mediterranean Veggie Burgers from Jenny at The Lazy Vegan Baker
Spicy Black Bean Quinoa Patties from Kelly at Tasting Page 
Italian Veggie Burgers from Lucie at Win-Win Food 
Black Bean Chipotle Vegan Burgers from Alisa Go Dairy Free
Zesty Black Bean Burgers from Melanie at A Virtual Vegan