These 40 amazing vegan spring recipes are perfect to get you in the mood for spring! They are all super healthy, light and so colorful! If you're planning your vegan Easter feast, you're in the right place!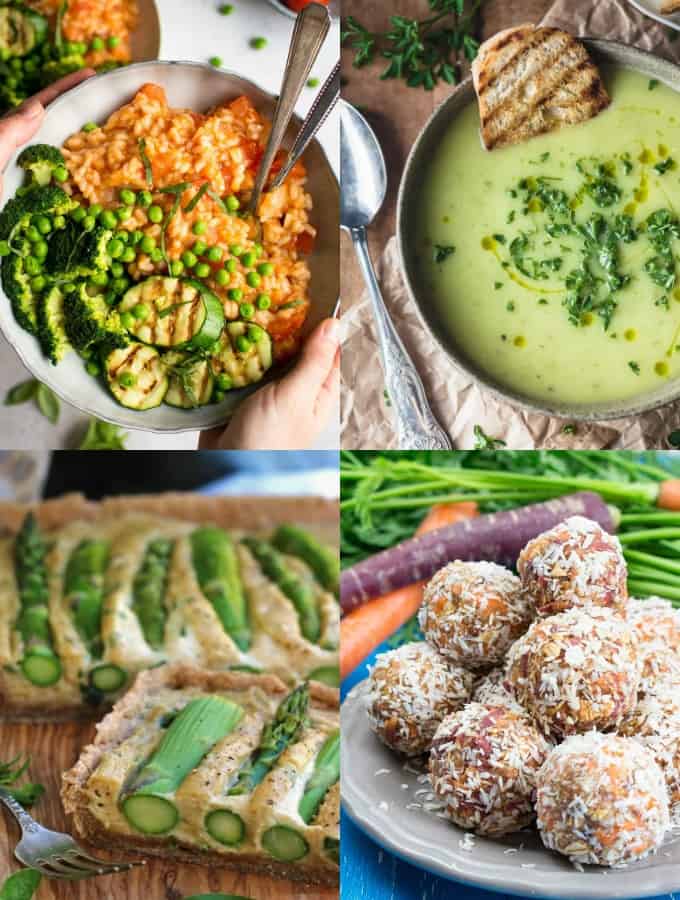 Okay, who else is totally sick of winter and just can't handle the cold anymore? I can't wait for spring to finally arrive this year! I like cold and sunny winter days, but now I can't wait for the trees to turn green again and having flowers around. Spring is definitely my favorite season!
And can you believe it's only three more weeks until Easter? So I think it's the perfect time to pump up your spring mood. That's why I teamed up with some talented food bloggers to gather this list of vegan spring recipes.
Start scrolling and when you're done, you'll definitely be ready for spring! I swear!
This roundup includes:
some really delicious recipes with green asparagus (look out for the risotto and the vegan quiche)
several super light and easy pasta dishes like lemon spaghetti, vegan green mac and cheese, and a vegetable noodle stir fry
some really great sweet treats (check out the lemon blueberry muffins and the fruit pizza!)
rice paper rolls with mango and mint
some vegan soups that are perfect for spring (for example a creamy potato leek soup or a Mexican corn soup)
and sooo much more!
I hope you like all of these vegan spring recipes as much as I do!
Let's get started:
40 Amazing Vegan Spring Recipes
Carrot Cake No Bake Energy Bites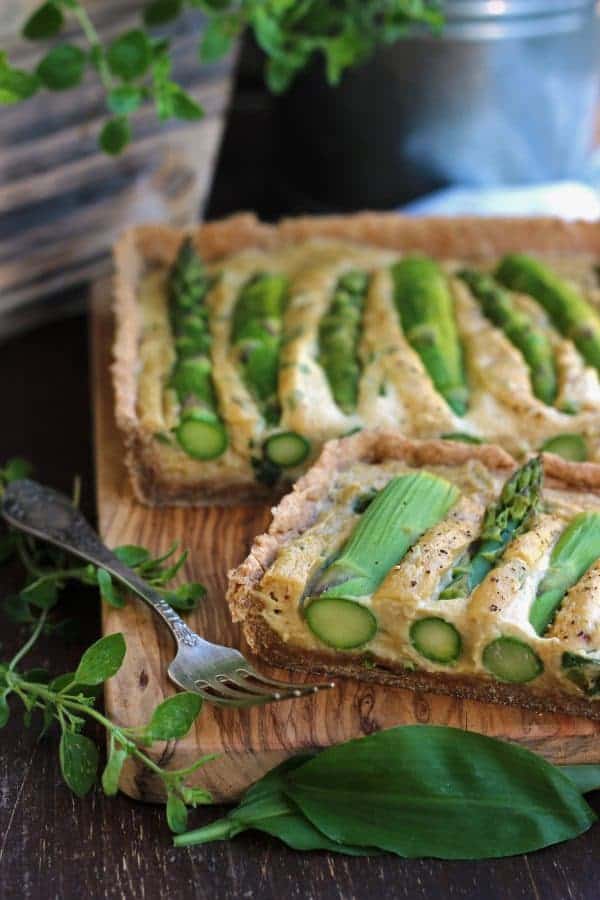 The Best Vegan Quiche by Elena from Happy Kitchen Rocks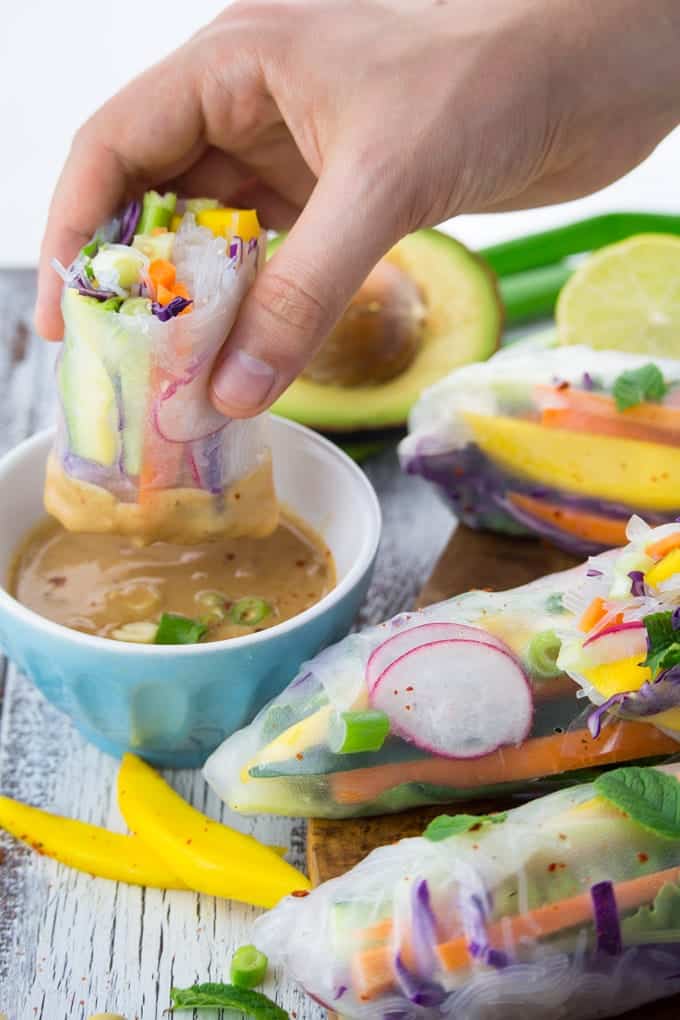 Rice Paper Rolls with Mango and Mint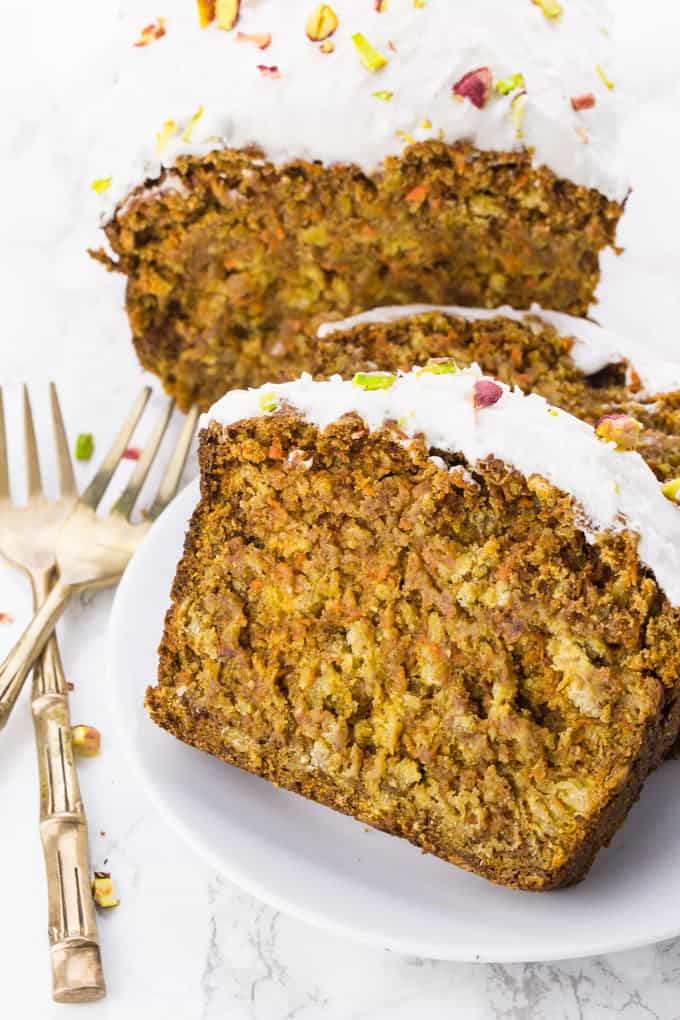 Vegan Carrot Cake with Coconut Cream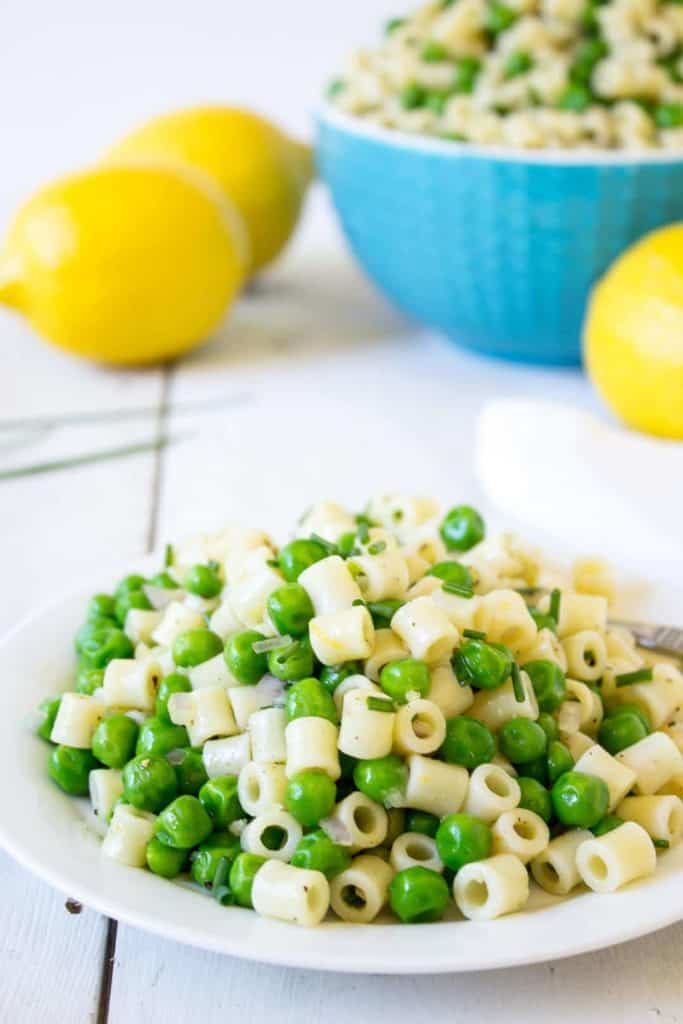 Pasta and Pea Salad by Kathy from Beyond the Chicken Coop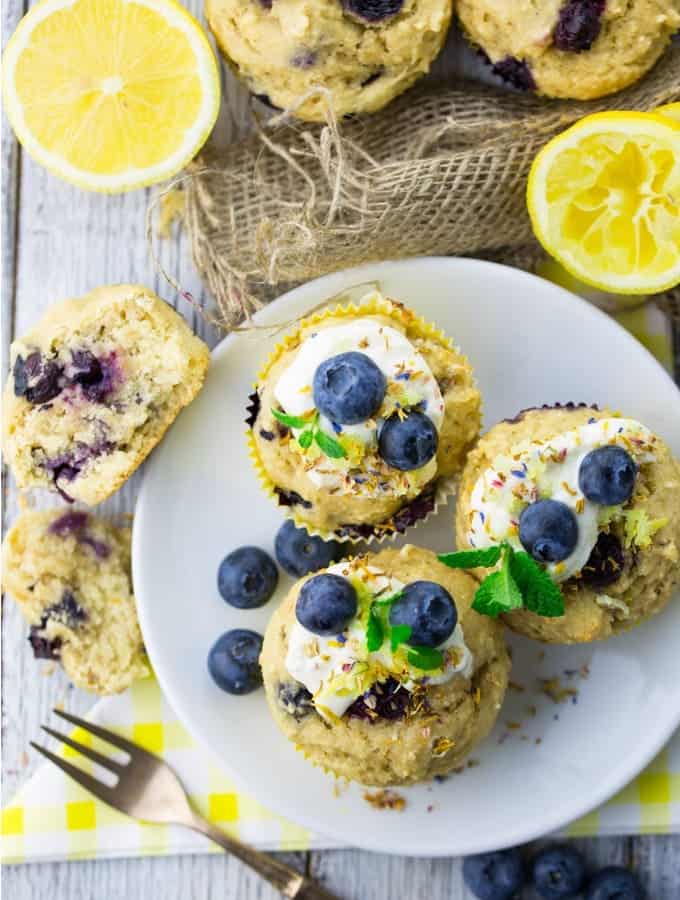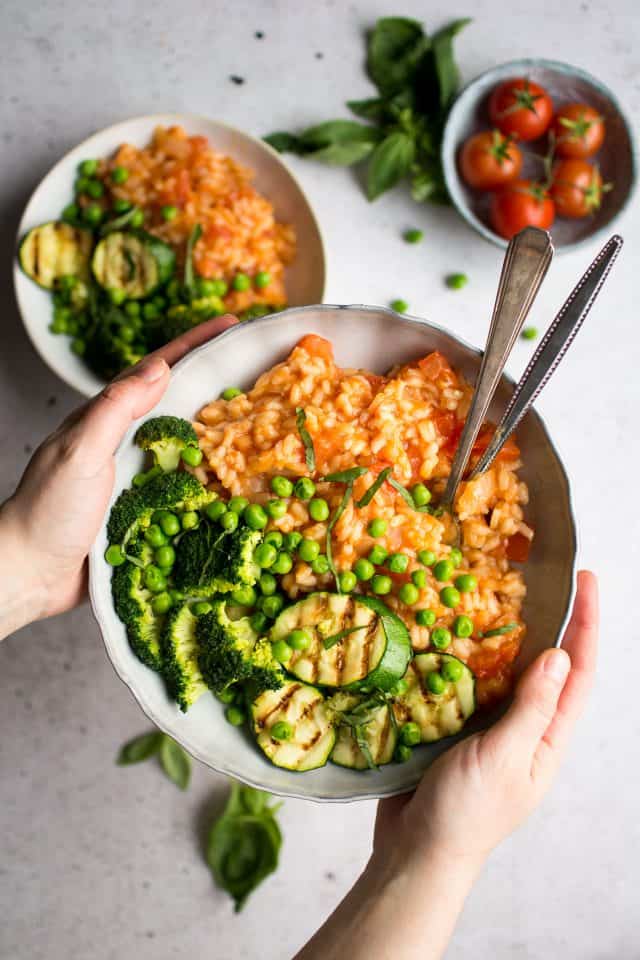 Fresh Tomato Risotto with Grilled Greens by Lauren from Lauren Caris Cooks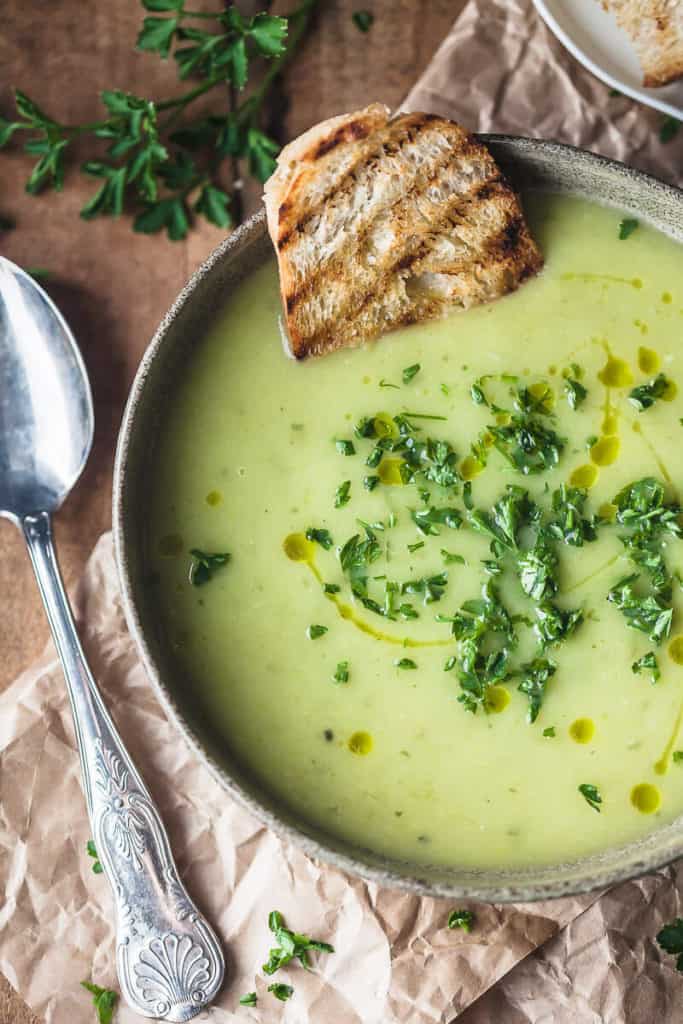 Creamy Vegan Potato Leek Soup by Kristina and Mitja from Vibrant Plate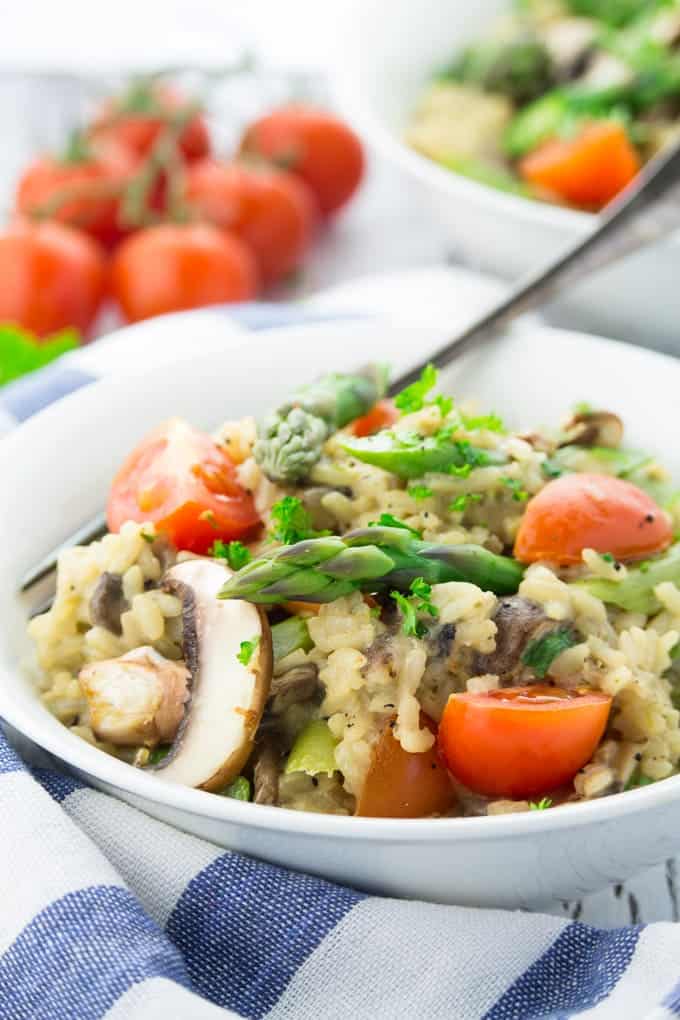 Vegan Risotto with Asparagus and Mushrooms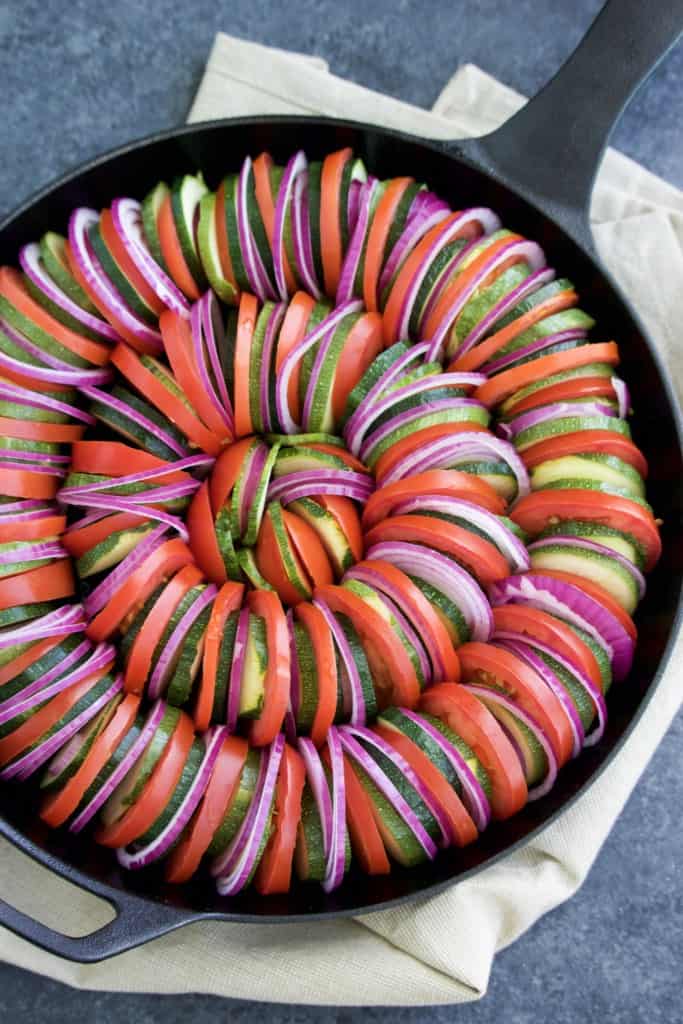 Zucchini Tomato Pesto Bake by Stacey from Stacey Homemaker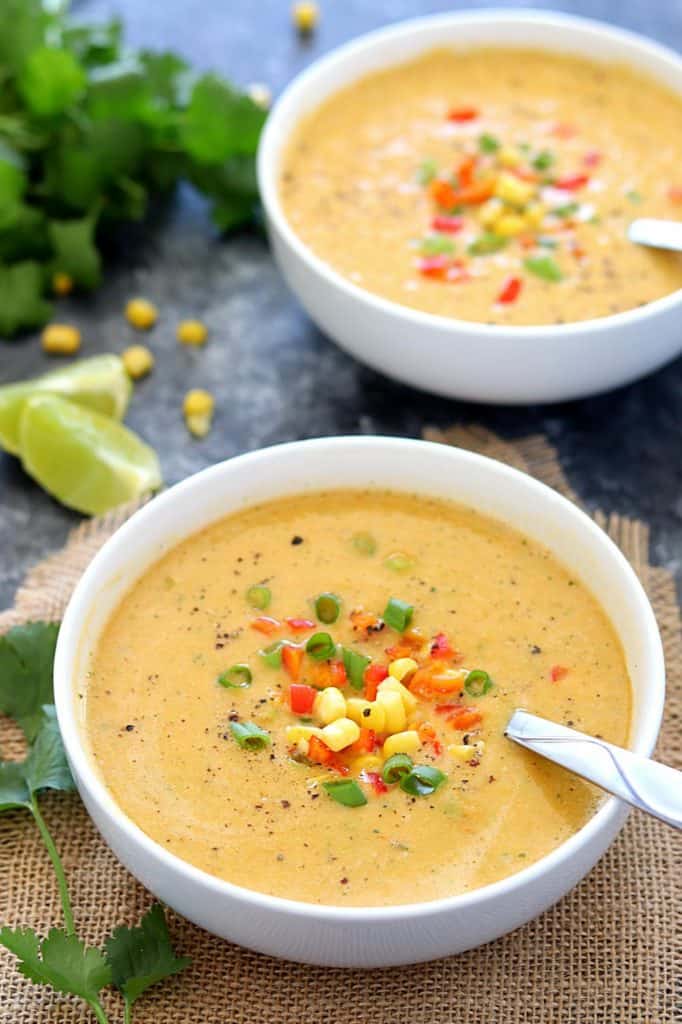 Veggie Mexican Corn Soup by Ruchi from Ruchi's Kitchen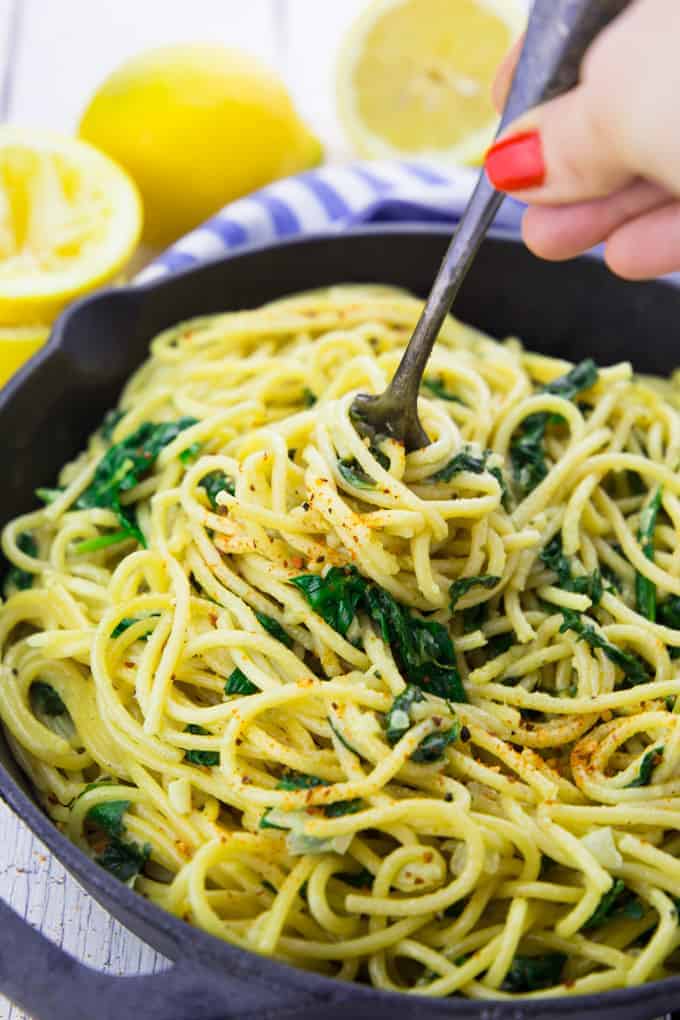 Lemon Spaghetti with Spinach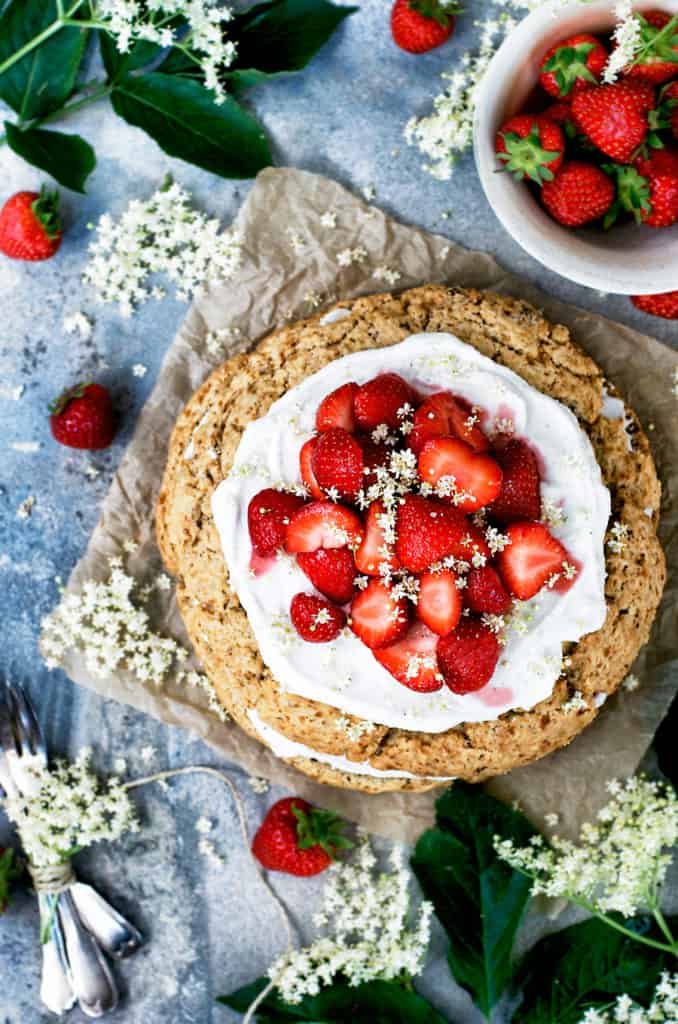 Strawberry Elderflower Scone Cake by Alexandra from Occasionally Eggs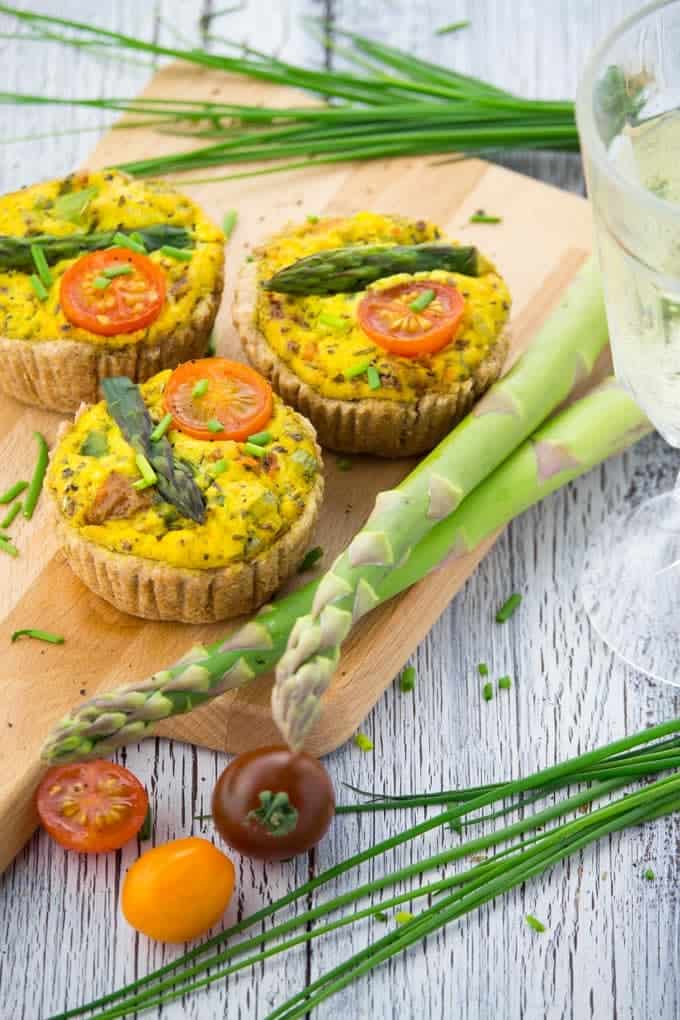 Vegan Quiche with Asparagus and Tomatoes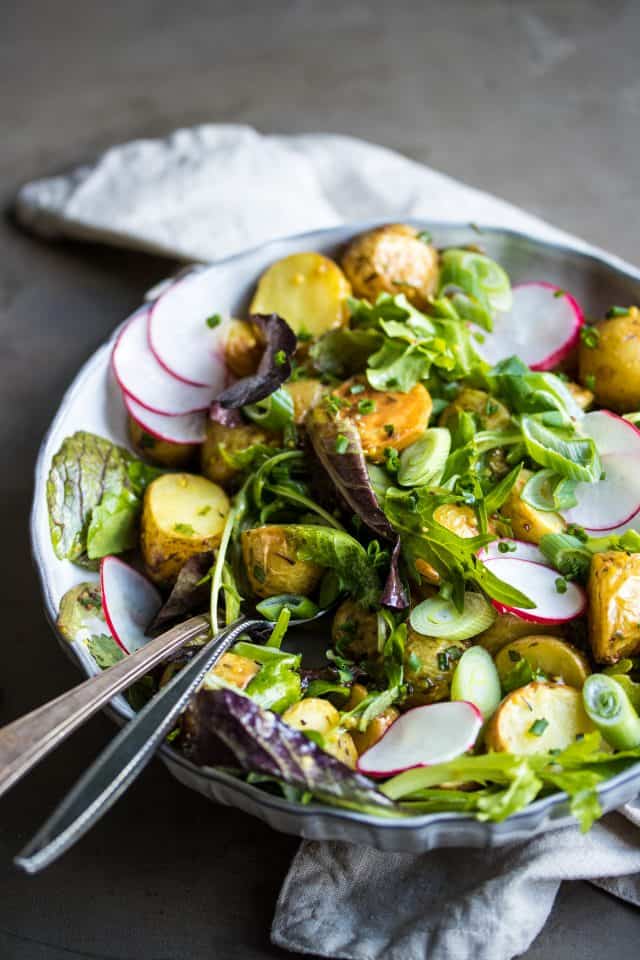 Potato Salad with Maple Mustard Dressing by Lauren from Lauren Caris Cooks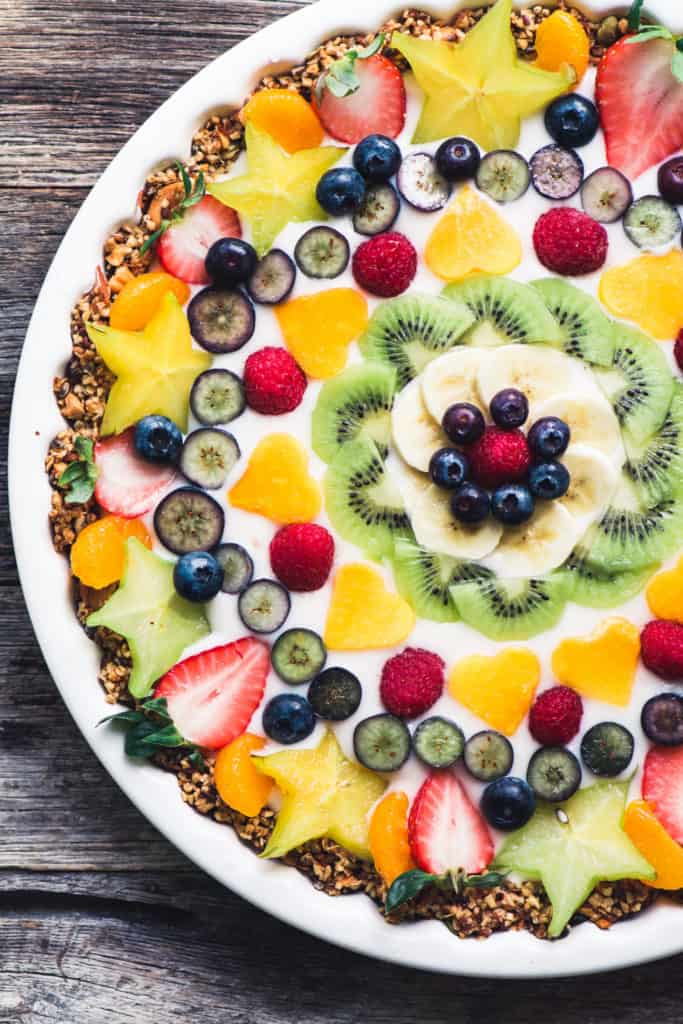 Vegan Fruit and Yogurt Breakfast Tart by Sue from The View From Great Island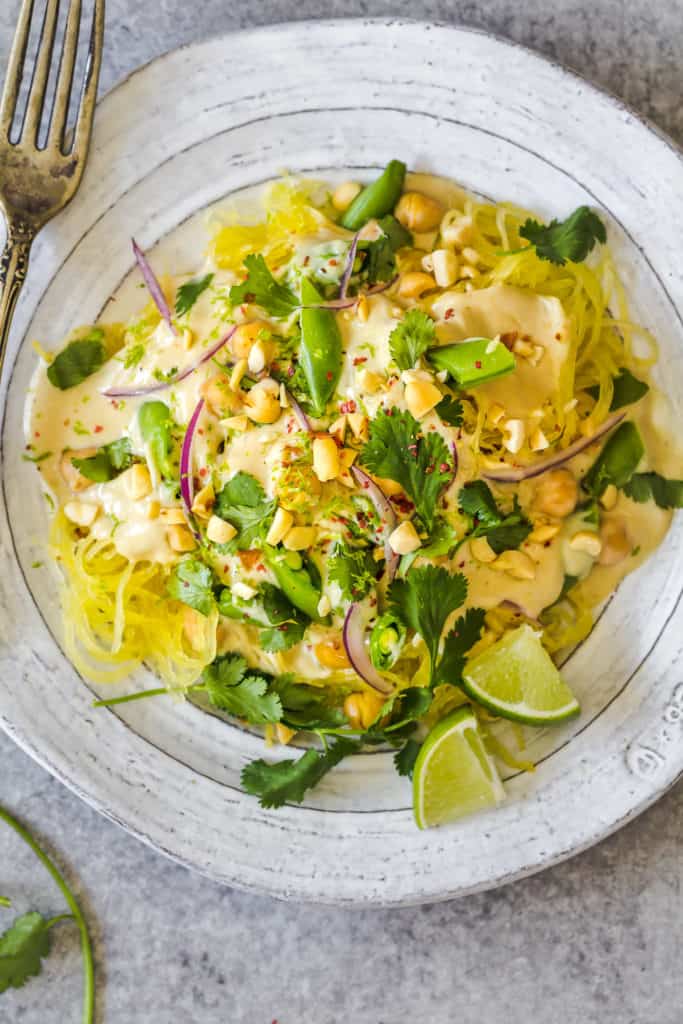 Lemongrass Curry Spaghetti Squash by Denisse from Le Petit Eats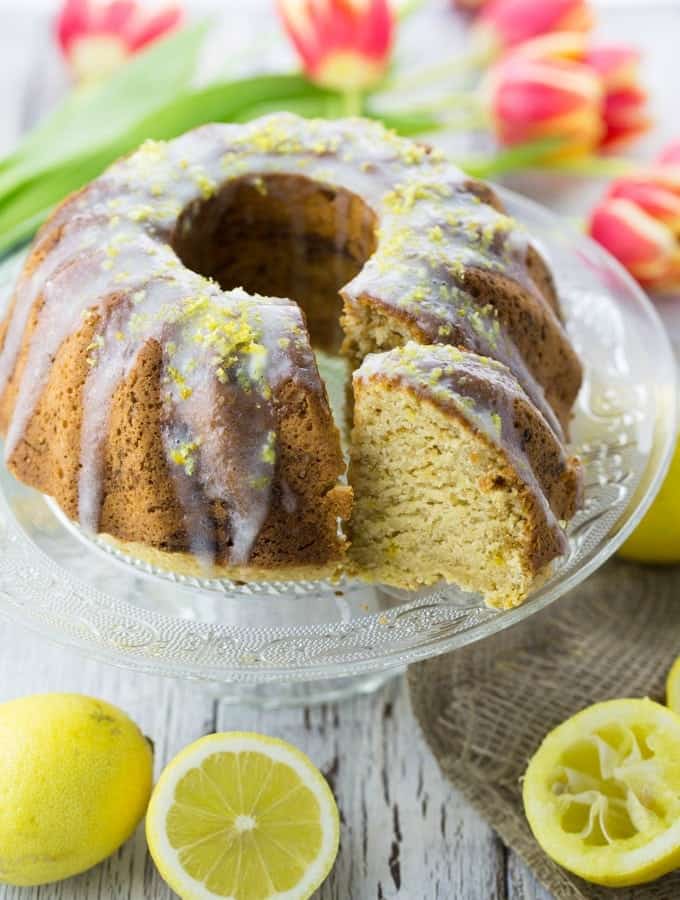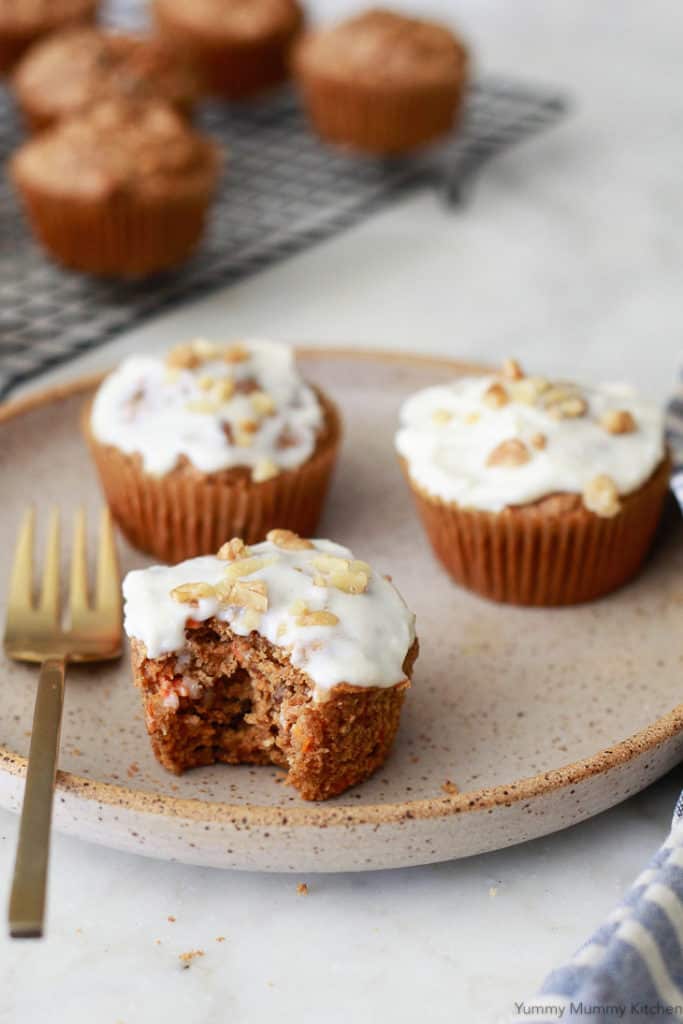 Gluten-Free and Vegan Carrot Muffins by Marina from Yummy Mummy Kitchen
Vegan Buckwheat Pancakes by Gabriel from One Clever Chef
Raw Ginger Turmeric Lemon Cream Bars by Audrey from Unconventional Baker
Asparagus Cashew Cream Tart by Sarah from My Darling Vegan
Fresh and Easy Green Lentil Salad by Natasha from Salt and Lavender
Healthy Fruit Pizza by Melissa from Vegan Huggs
Vegetable Noodle Stir Fry by Christel from Diabetes Strong
Spring Vegetable Vegan Galette by Melissa from Cilantro and Citronella
Green Mac and Cheese (Vegan & Gluten-Free)
One Pot Courgette Pea Lemon Pasta
Green Pea Guacamole by Steven from The Nut Free Vegan
Carrot Coriander Soup by Aimee from Wallflower Kitchen
Green Pea and Coconut Spread by Evi from Green Evi
Spring Vegetable Zoodle Pasta by Melissa from Cilantro and Citronella
Zucchini Carrot Turmeric Pilaf Rice by Nupur from The Veggie Indian
Beet Hummus by Kathy from Beyond the Chicken Coop
Vegan and Gluten-Free Lemon Blueberry Waffles by Gwen from Delightful Adventures
Spicy Green Rice by Karen from Crave Veggies
Raw Strawberry Lime Macadamia Cheesecake by Audrey from Unconventional Baker 
Strawberry Avocado Chikn Salad (Vegan) by Linda from Veganosity
Raw Vegan Romaine Lettuce Tacos by Sprouting Zen
Vegan Pineapple Hot Cross Buns by Josh and Katie from Delightful Vegans