These 30 vegan cheese recipes taste so much like the real thing! It's just incredible how delicious homemade vegan cheese can be! All of these vegan cheese alternatives are 100 % dairy-free and plant-based! So ditch the dairy and try some of these non-dairy cheese recipes!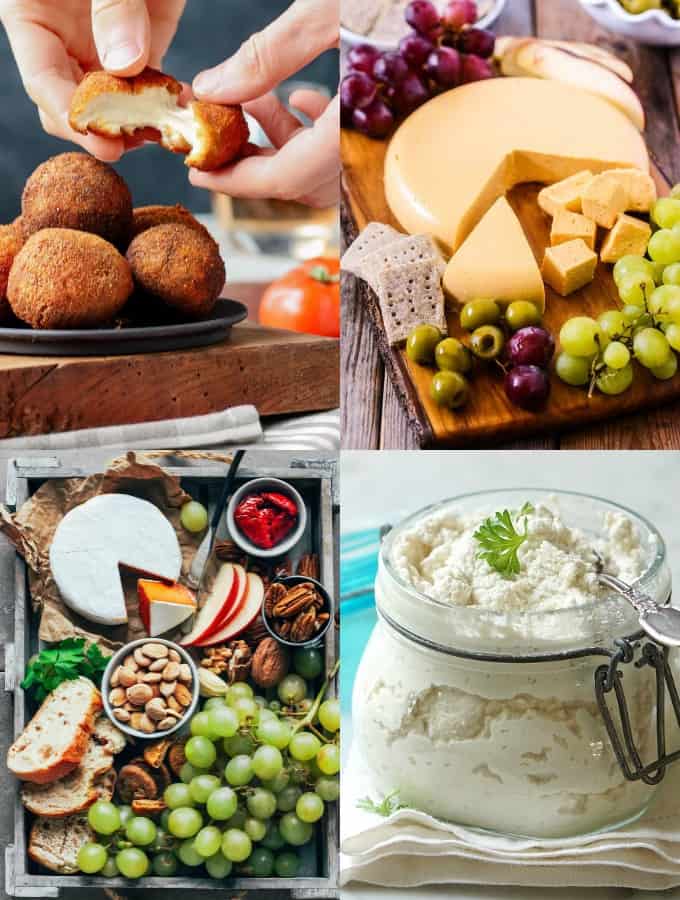 Do Vegans Eat Cheese?
It might seem surprising to some people, but I've heard this question so many times. No, vegans don't eat cheese as they avoid any kind of animal products. Unlike vegetarians who are okay with cheese, milk, and eggs, vegans don't consume dairy products.
This means they avoid cheese as well as butter and milk. However, there are a lot of vegan cheese alternatives that are made of nuts or soy instead of cow's milk. You can find them in many regular supermarkets in the refrigerated vegetarian and vegan section.
What Is Vegan Cheese?
Vegan cheese is a cheese alternative for people who are vegan and want to avoid animal products. It's also great for people who are lactose-intolerant. Instead of cow's or goat's milk, vegan cheese is usually made of different kind of nuts, plant-based milk, soy, or nutritional yeast to just name a few ingredients. Cashews and almonds are the most popular nuts for non-dairy cheese.
Vegan cheese has been around since the 1980s. However, its quality and taste improved significantly over the last few years as veganism became more popular and the demand for vegan cheese grew. While vegan cheese in the beginning tasted very waxy and artificial, it can now taste very similar to regular cheese.
Some of the vegan cheese alternatives even melt and stretch like real cheese. Unfortunately, many store-bought vegan cheeses have a very long ingredient list. So it might sometimes be better and more tasty to make your own vegan cheese at home.
What Is Vegan Cheese Made Out Of?
Vegan cheese can be made out of:
nuts (predominately cashews and almonds but also sunflower seeds or macadamias)
solidified vegetable oil (for example coconut oil)
nutritional yeast (it gives the vegan cheese a hearty, "cheesy" taste)
agar flakes (it's obtained from algae and can be used like a vegan version of gelatin)
tapioca flour
soy protein
miso paste 
tofu
vegetables like cauliflower, potatoes, and carrots
bacterial cultures and natural enzymes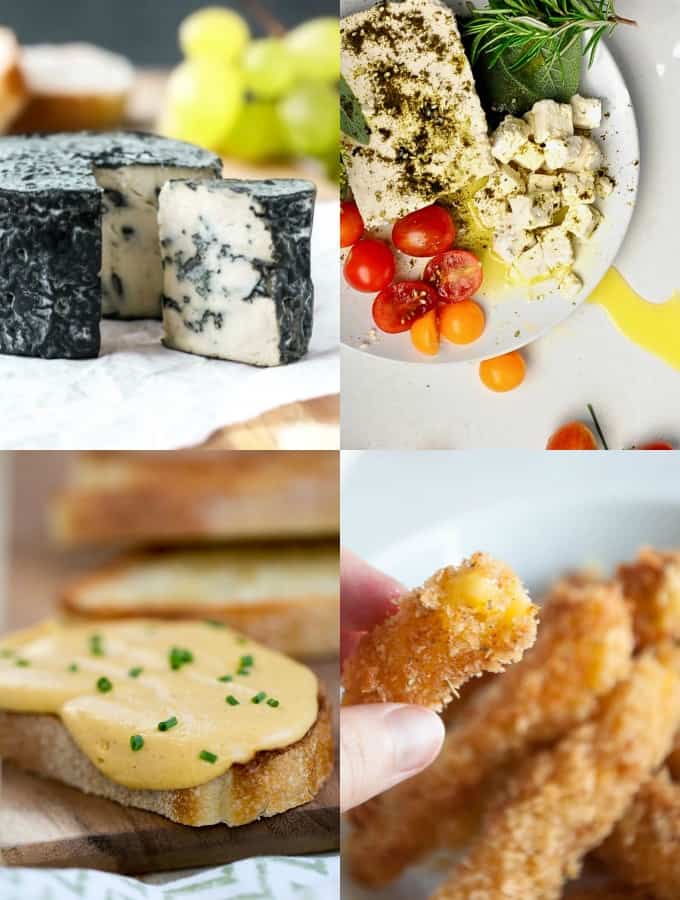 How to Make Vegan Cheese
The preparation of vegan cheese depends a lot on what kind of cheese you want to make. For most vegan cheese recipes you need a very good high speed blender or a food processor. I love my Vitamix and I use it all the time to make dairy-free cheese. You might also need a cheese cloth or a nut milk bag.
A simple vegan cream cheese is pretty easy to make by combining soaked nuts, water, and a squeeze of lemon juice in a blender. Just blend it until you got a smooth cream. You can also add nutritional yeast for a cheesier flavor as well as garlic and herbs.
For vegan Parmesan cheese and creamy vegan cheese sauces you also need a good blender. They're both very easy to make and you can store the vegan Parmesan cheese in the fridge for a couple of weeks.
Making vegan grateable cheese or soft cheese with a rind of white mold like Brie or Camembert is much more difficult and it requires more time. However, with a bit of patience, knowledge, and work you can make stunning vegan ripped soft cheese. And even blue cheese!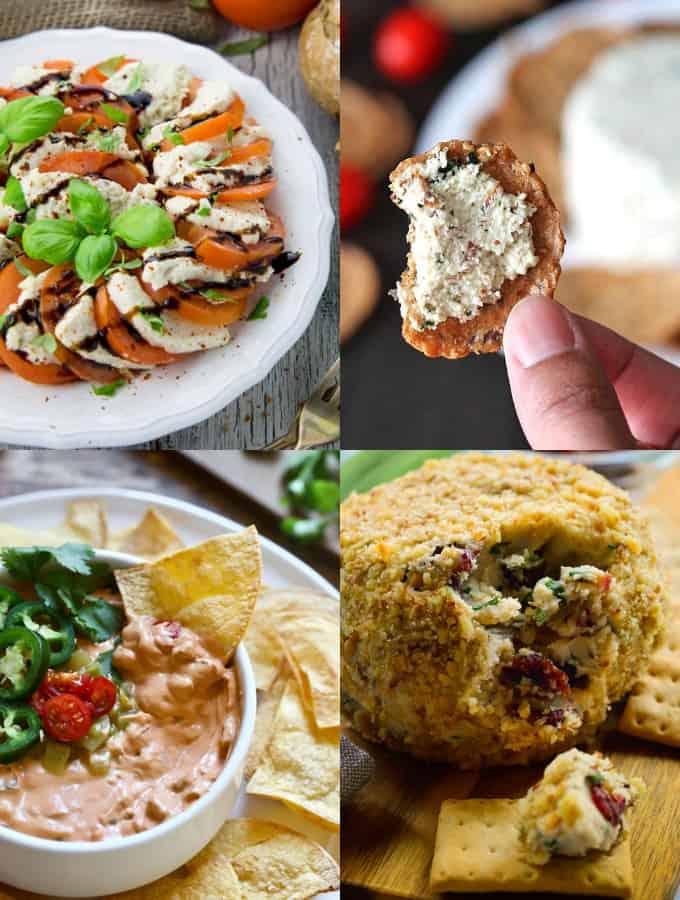 Nut Cheese
Nut cheese is my favorite kind of cheese! Cashews are a common base for plant-based cheese. They can be blended into rich sauces and they're perfect for mild-flavored sauces like vegan Alfredo. They're also awesome for vegan cream cheese, vegan Parmesan cheese, and even vegan cottage cheese.
Other popular nuts for vegan cheese recipes are almonds and macadamias. You usually need to pre-soak the nuts before making vegan cheese. Besides, you need a very good blender to be able to get the right texture.
 Where to Buy Vegan Cheese
It's very easy to find vegan cheese in grocery stores these days. Just look in the refrigerated section where the vegan and vegetarian meat alternatives are. Whole Foods Market and other organic grocery stores often even have a bigger variety of vegan cheese than regular grocery stores.
Popular brands in the U.S. and Canada are Daiya, Follow Your Heart, Chao Cheese by Field Roast, and Toffuti. I can also recommend Kite Hill cheese, which is made of cultured almond milk. Trader Joe's also has an amazing vegan cream cheese.
If you can't find the plant-based cheese alternatives in the store, you could check out the brand's store finder online or even have them delivered to you.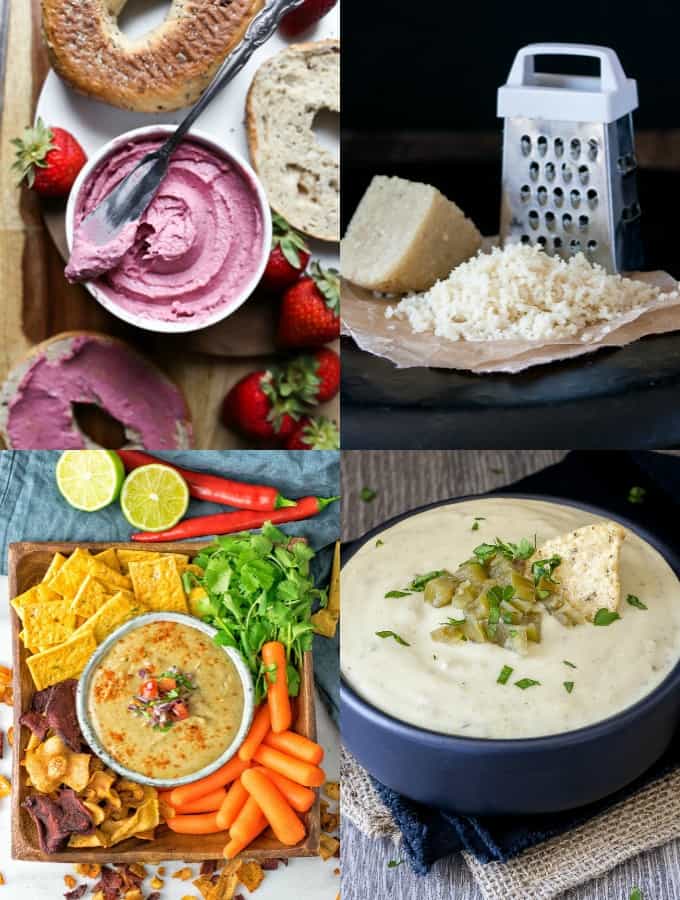 This Vegan Cheese Roundup Includes Vegan Versions of:
camembert
cream cheese
queso blanco
mozzarella
cheddar cheese
Parmesan cheese
feta cheese
cheese fondue
cheese sticks
goat cheese
ricotta
beer cheese dip
and so much more!!
Let's get the yumminess started!!
Just click on the link below each photo to see the recipe. 
Vegan Cheese Recipes – 30 Cheese Alternatives You Have To Try!
Vegan Aged Camembert Cheese by Thomas from Full of Plants
Cashew Cream Cheese with Garlic and Herbs (Vegan)
Salsa con Queso (Vegan) by Lindsay from Cotter Crunch
Vegan Hickory Smoked Aged Cheese by Thomas from Full of Plants
Vegan Mozzarella Cheese with Tomatoes
Cheddar Cheese (Vegan) by Michelle from Healthier Steps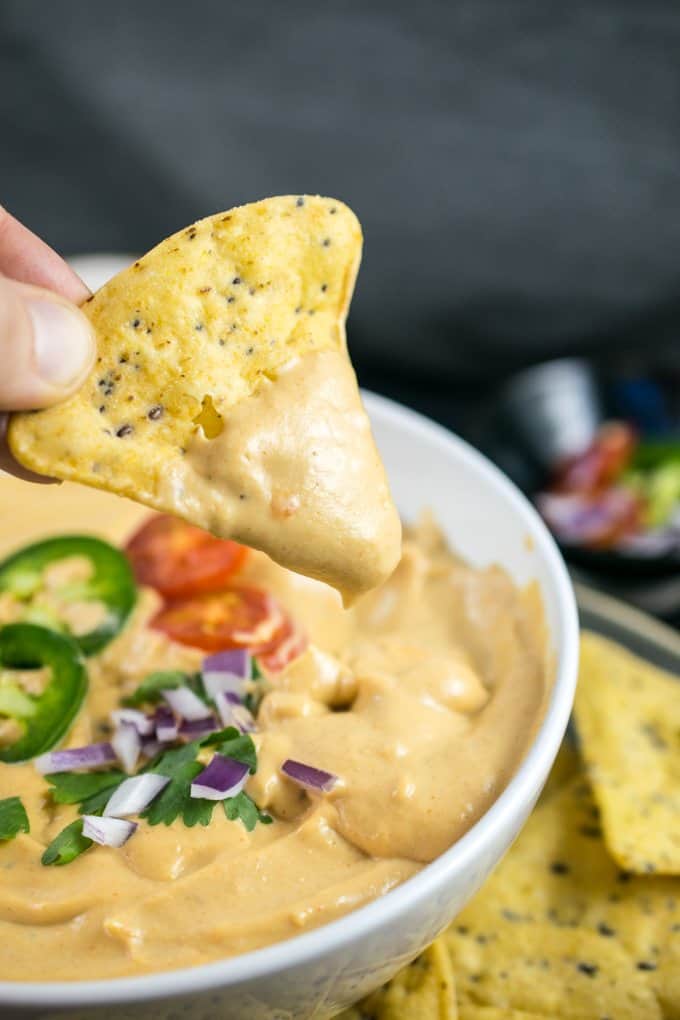 Vegan Cauliflower Queso by Shannon from Yup It's Vegan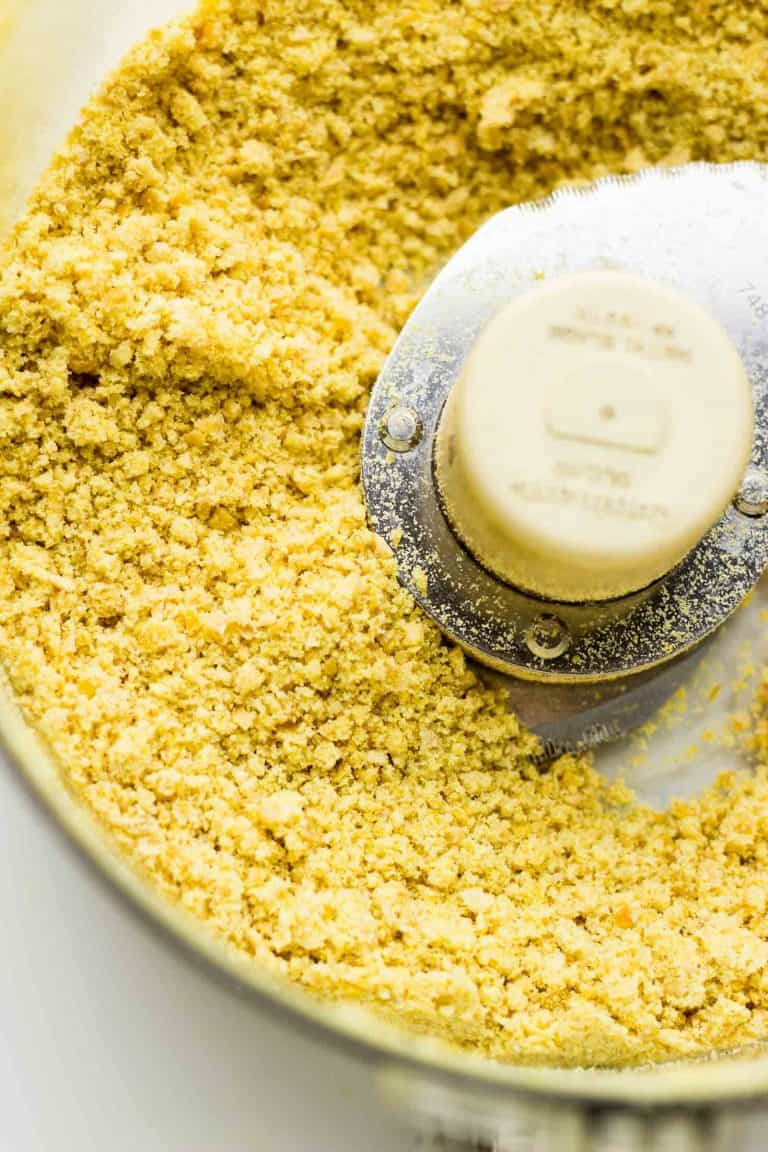 Nut-Free Vegan Parmesan Cheese by Joyce from Light Orange Bean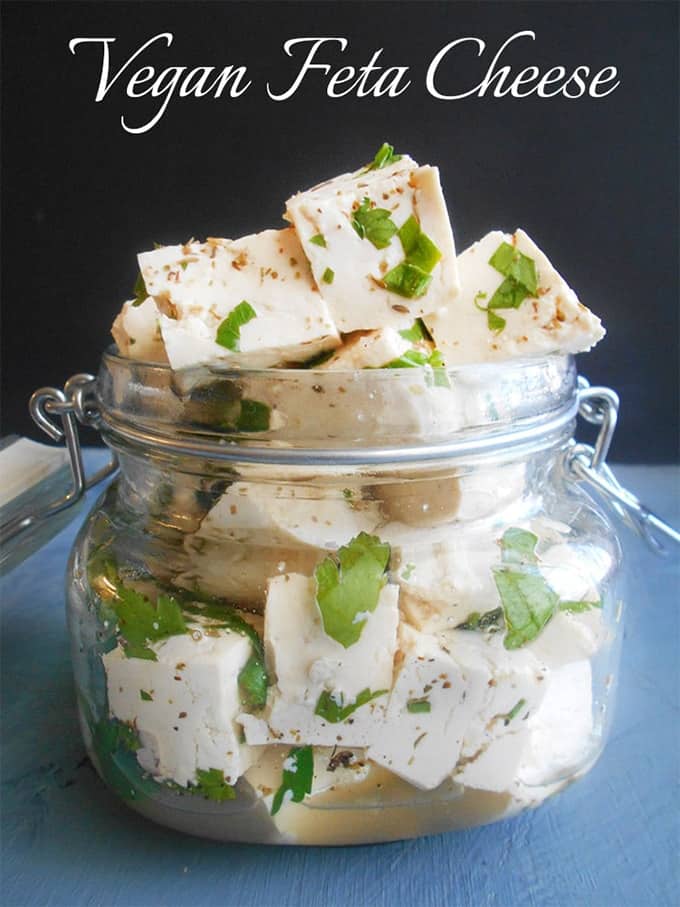 Vegan Feta Cheese by Rini from Healing Tomato
Blue Cheese (Vegan) by Thomas from Full of Plants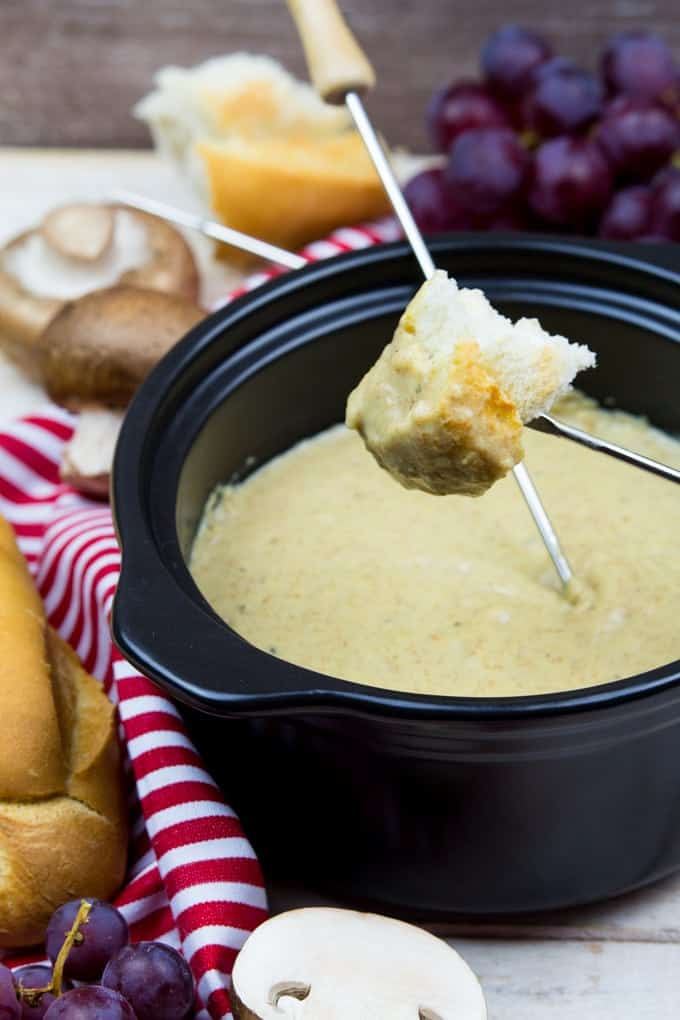 Vegan Cheese Sticks by Bianca from Elephantastic Vegan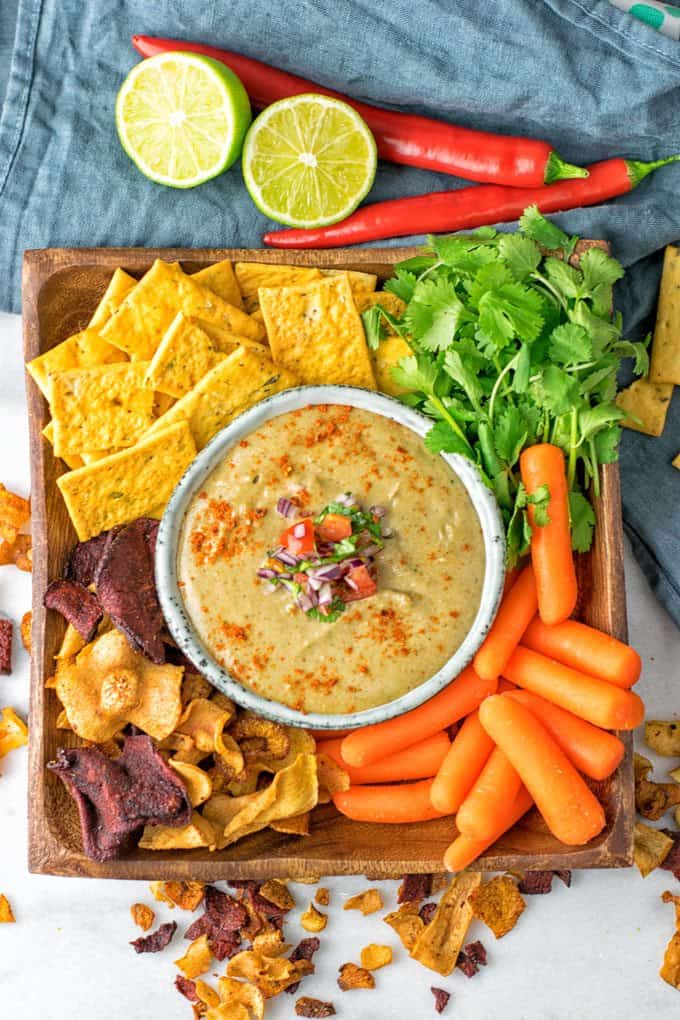 Mexican Cheese Dip by Florian from Contentedness Cooking
Vegan Fried Goat Cheese Balls by Thomas from Full of Plants
Queso Blanco (Vegan Mexican White Cheese Dip) by Sophia from Veggies Don't Bite
Pesto Swirl Cream Cheese by Thomas from Full of Plants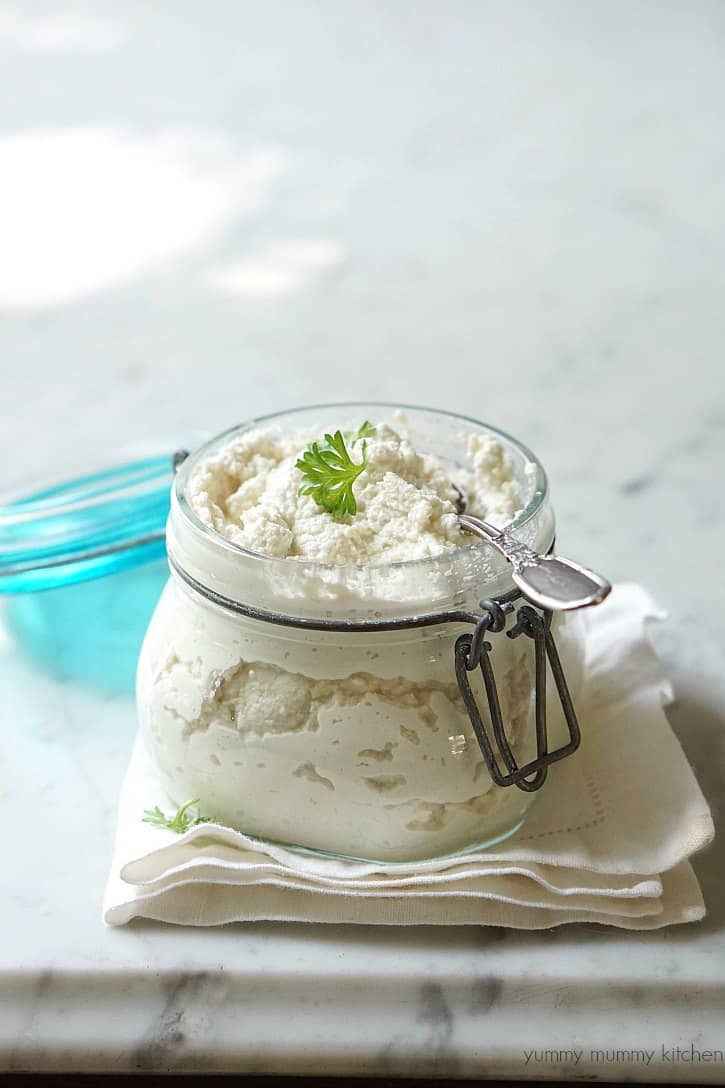 Vegan Ricotta by Marina from Yummy Mummy Kitchen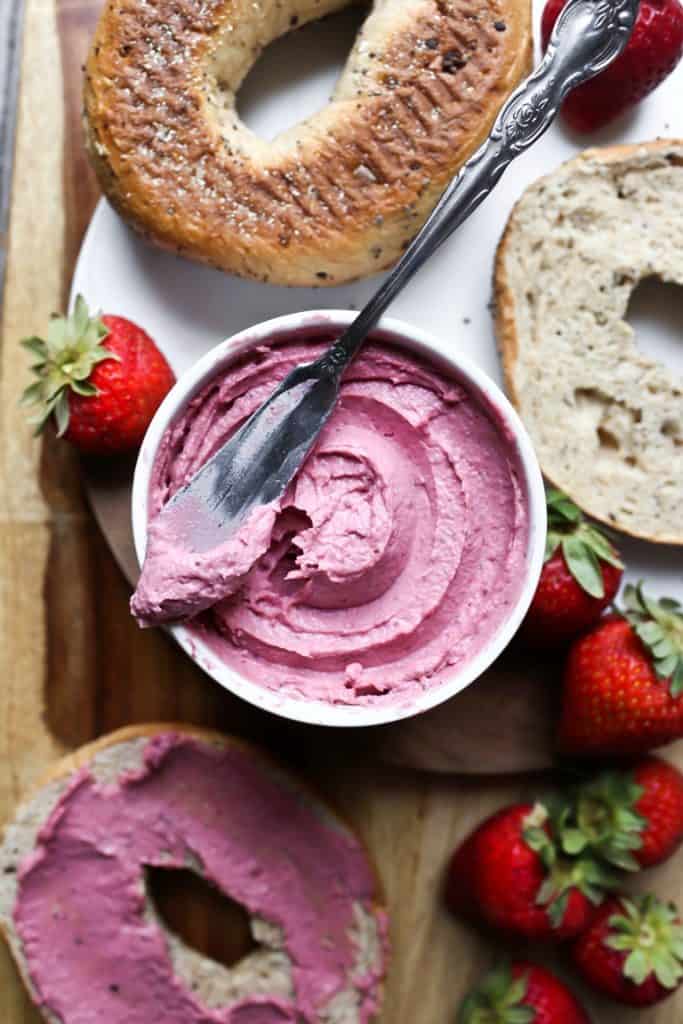 Vegan Strawberry Cream Cheese by Brandi from The Vegan 8
Stretchy Melty Grilled Cheese (Vegan) by Rhian from Rhian's Recipes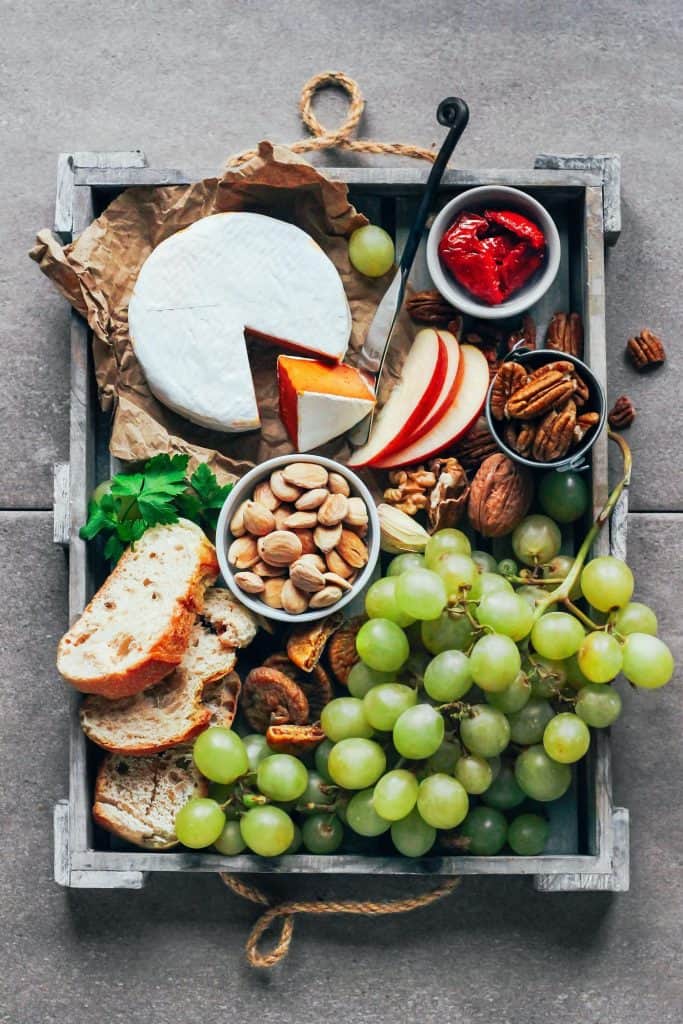 Vegan Sun-Dried Tomato Camembert by Thomas from Full of Plants
Vegan Beer Cheese Dip by Lauren from Rabbit and Wolves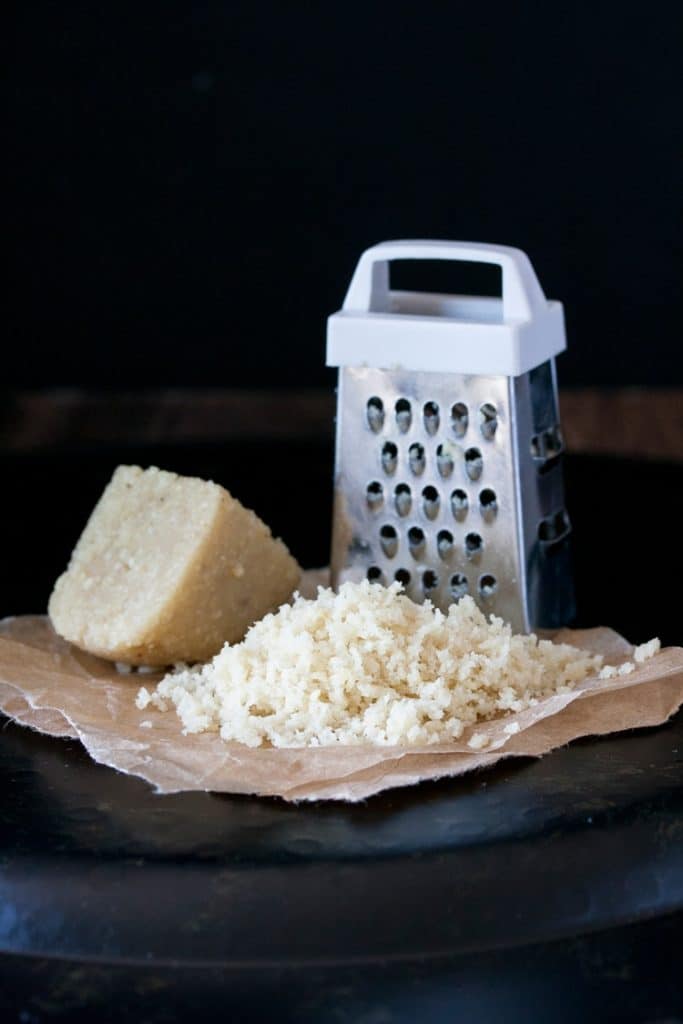 Grateable Vegan Parmesan Cheese by Sophia from Veggies Don't Bite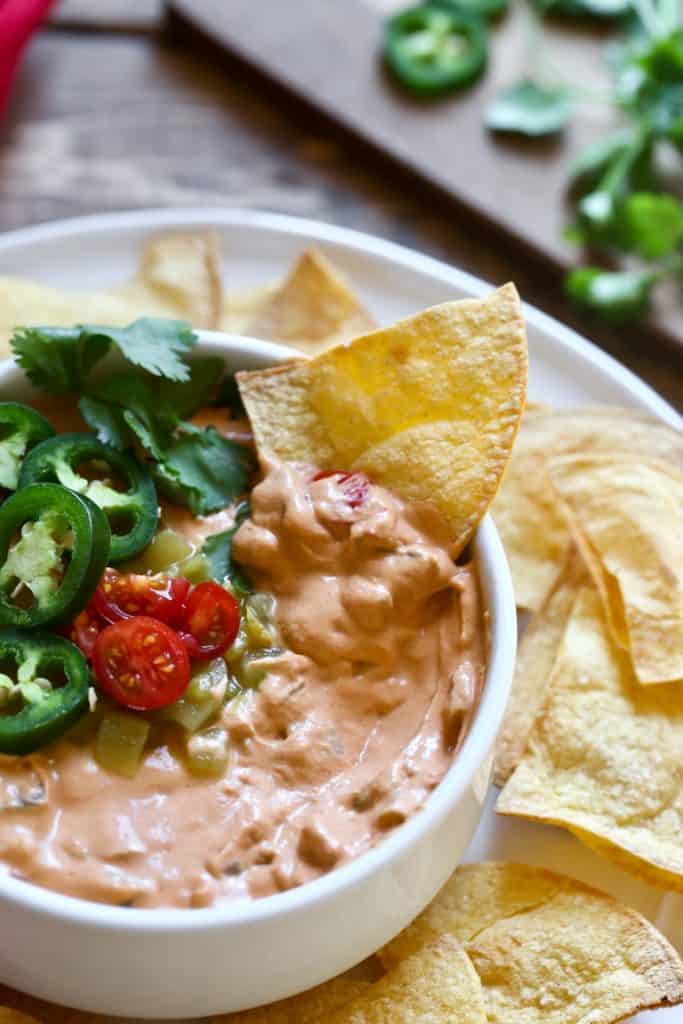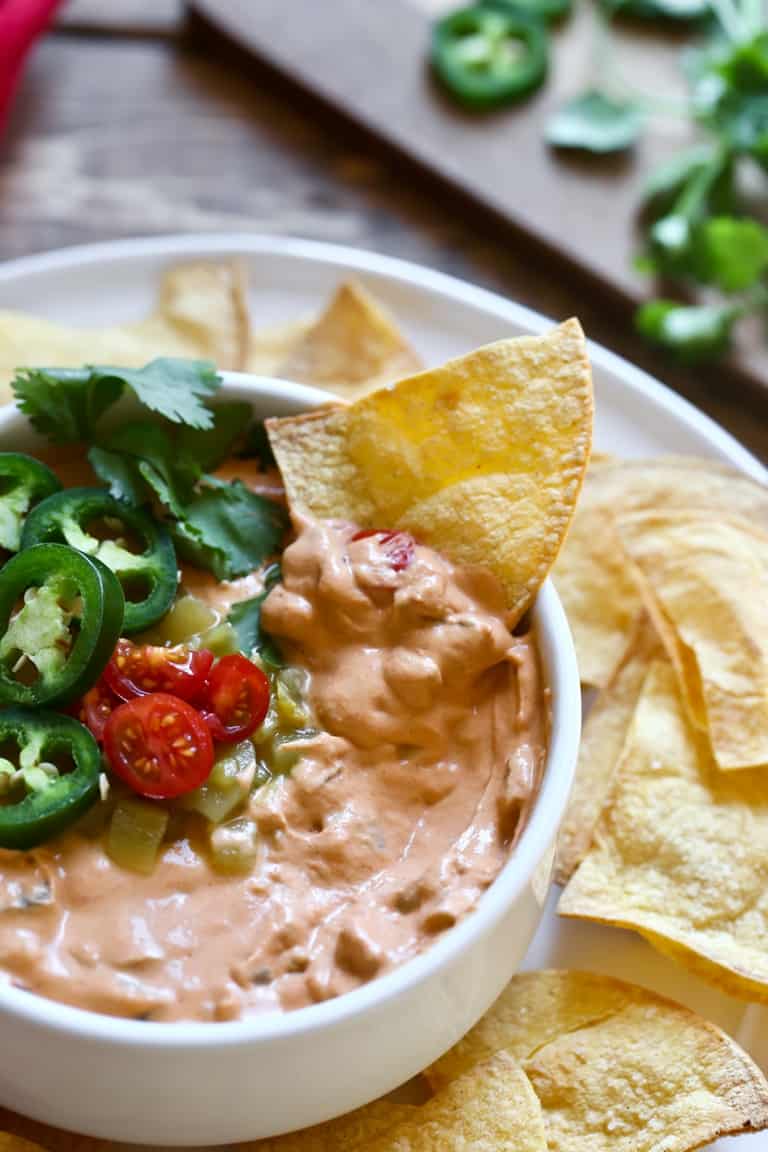 Best Vegan Queso by Brandi from The Vegan 8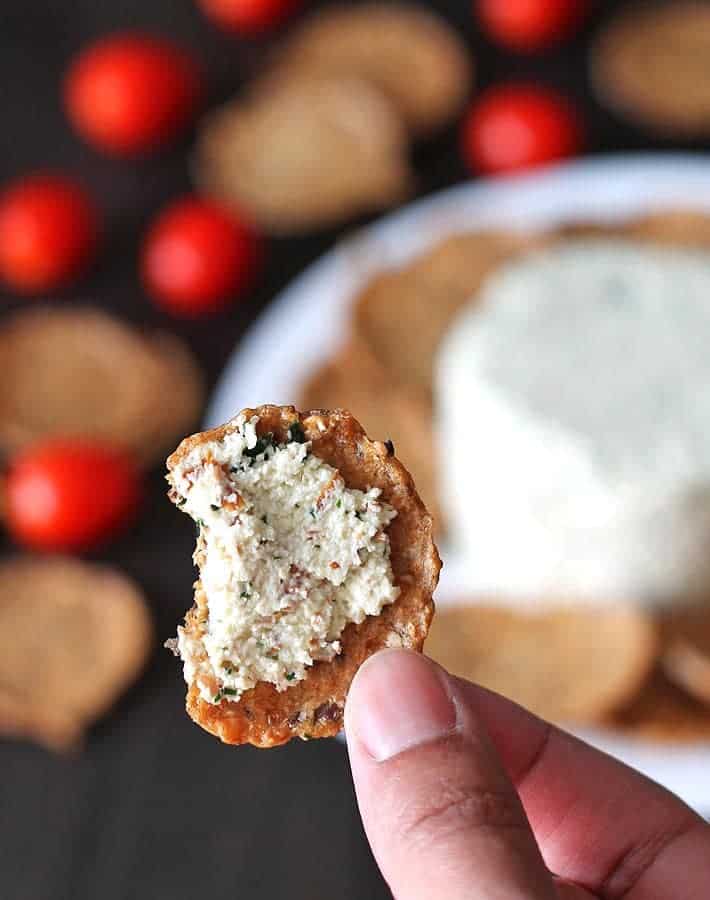 Garlic Herb Vegan Almond Cheese Spread by Gwen from Delightful Adventures
Vegan Ash Ripened Camembert by Thomas from Full of Plants
Vegan Cranberry Rosemary Cheese Ball by Melissa from the Stingy Vegan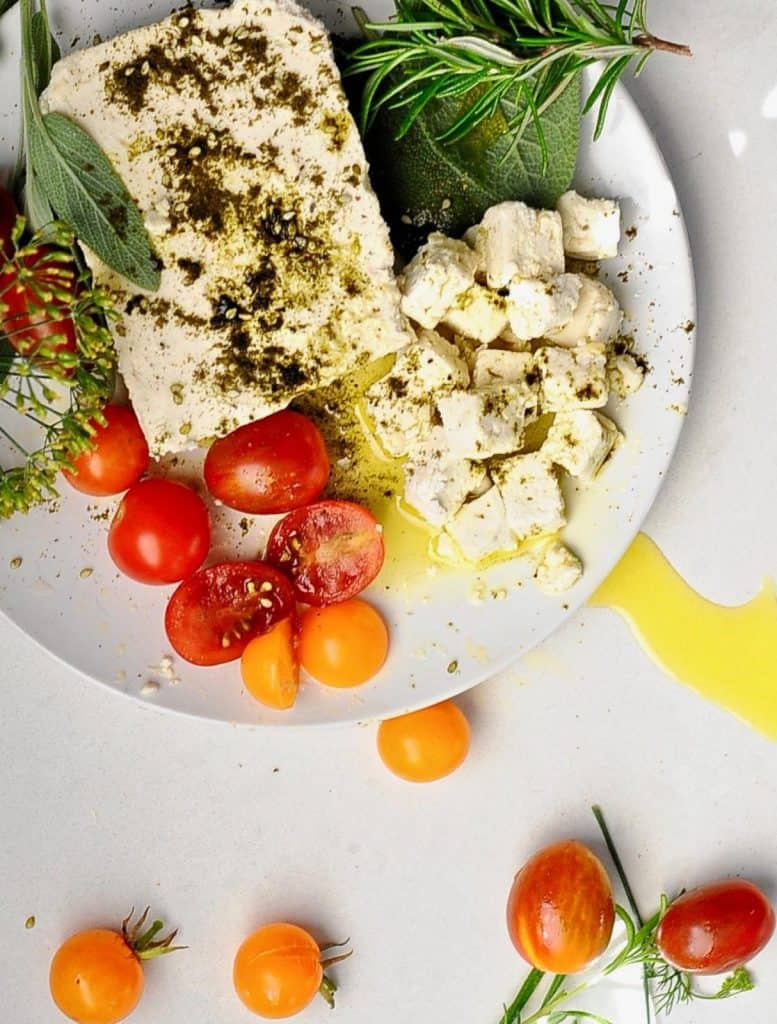 Herb Marinated Almond Feta by Hanne from Sunny Side Hanne
Butternut Welsh Rarebit (Vegan) by Kare from Kitchen Treaty
Vegan Parmesan by Karen from Crave Veggies
Vegan Garlic Basil Ricotta Cheese Spread by Anjali from Vegetarian Gastronomy