These 22 vegan slow cooker recipes are perfect when you're looking for easy and comforting recipes without meat or dairy! Especially in the winter, I absolutely LOVE my slow cooker! It's just such an easy way of cooking! And isn't it just awesome when you come home after a long day and have some delicious dinner waiting for you in your slow cooker?
Or you could also make breakfast in it! Prepare it the night before and then all you have to do in the morning is getting up and going to the kitchen. I don't think there's anything better than having a warm breakfast on a cold winter day. I'm a total smoothie addict, but on cold days even I love warm porridge from the slow cooker!
As always, I teamed up with some fellow food bloggers to provide you with this great list of vegan slow cooker recipes! We got you covered with so many vegan recipes!
We got:
different slow cooker soups (for example minestrone and pumpkin soup)
hot drinks (mulled apple cider and cranberry apple cider) – both perfect for winter and the Holidays!
several vegan slow cooker chilis (jackfruit chili, pumpkin red lentil chili, and three bean chili)
healthy and comforting curries
warm breakfast dishes (peanut butter and apple cinnamon oatmeal)
and soooo much more!!
Did I make you hungry yet?
Then let's get started…
22 Easy Vegan Slow Cooker Recipes
Crockpot Sweet Potato Curry by Natasha from Salt and Lavender
Slow Cooker Cranberry Apple Cider with Cinnamon by Julia from Savory Tooth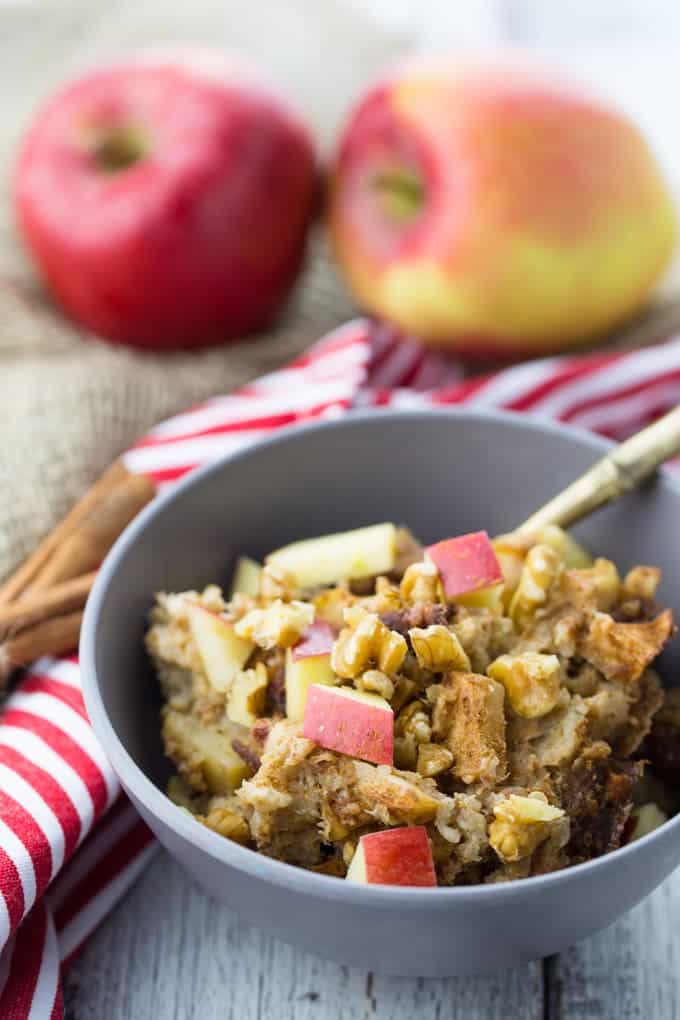 Slow Cooker Oatmeal with Apples and Cinnamon
Butternut Squash Sweet Potato Carrot Soup by Gwen from Delightful Adventures
Slow Cooker Three Bean Chili by Bintu from Recipes from a Pantry
Slow Cooker Vegetable Minestrone Soup by Megan from A Dash of Megnut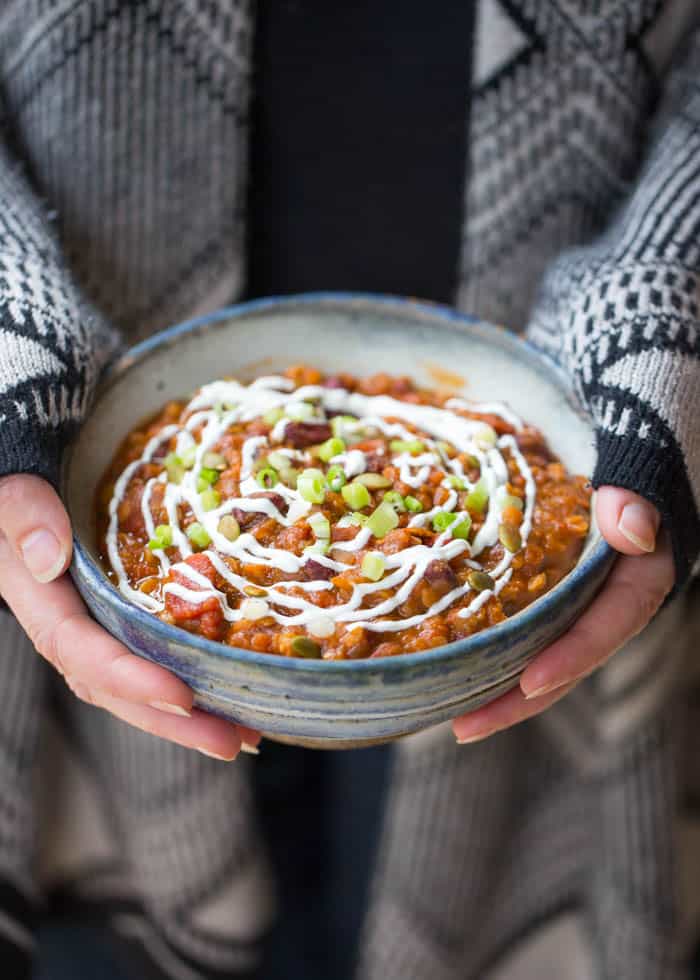 Crock Pot Pumpkin Red Lentil Chili by Kare from Kitchen Treaty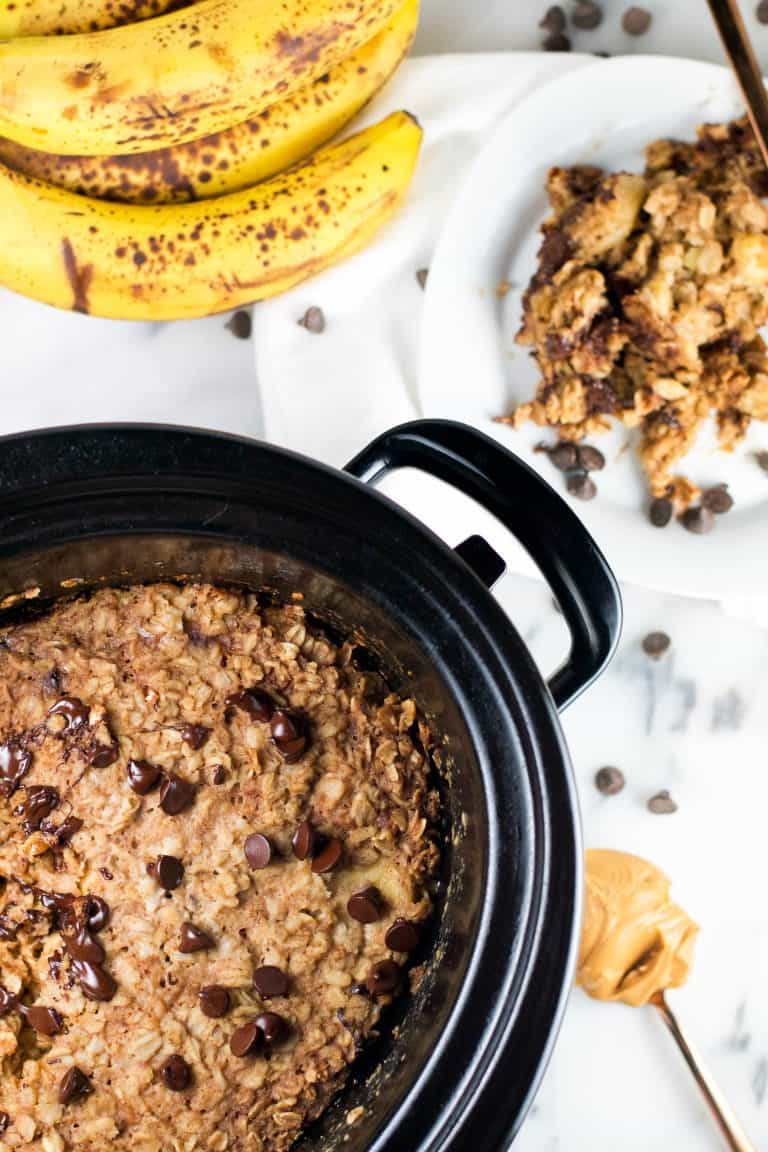 Slow Cooker Chocolate Peanut Butter Oatmeal by Megan from A Dash of Megnut
Spicy Black Beans by Melanie from A Virtual Vegan
Jackfruit Chili by V Nutrition and Wellness by Mary Ellen
Slow Cooker Applesauce by Gwen from Delightful Adventures
Slow Cooker Vanilla Coconut Granola by Rebecca from Strength and Sunshine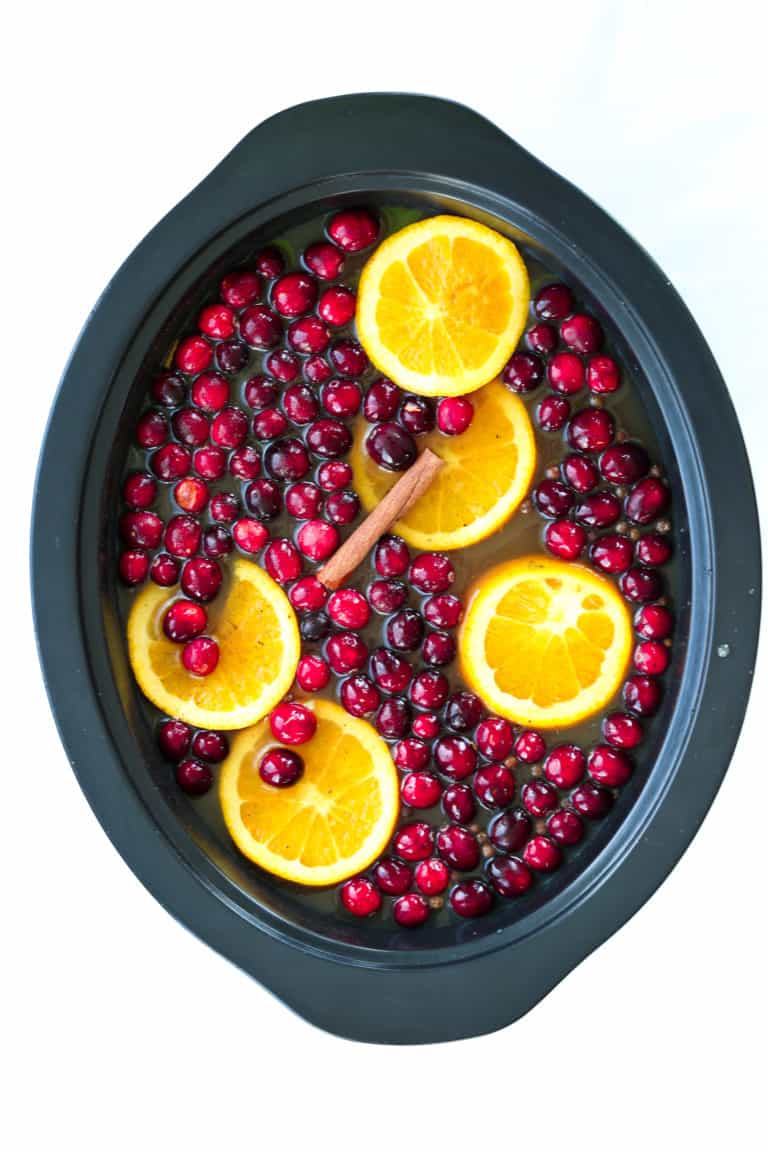 Hot Mulled Apple Cider in the Crock Pot by Maryea from Happy Healthy Mama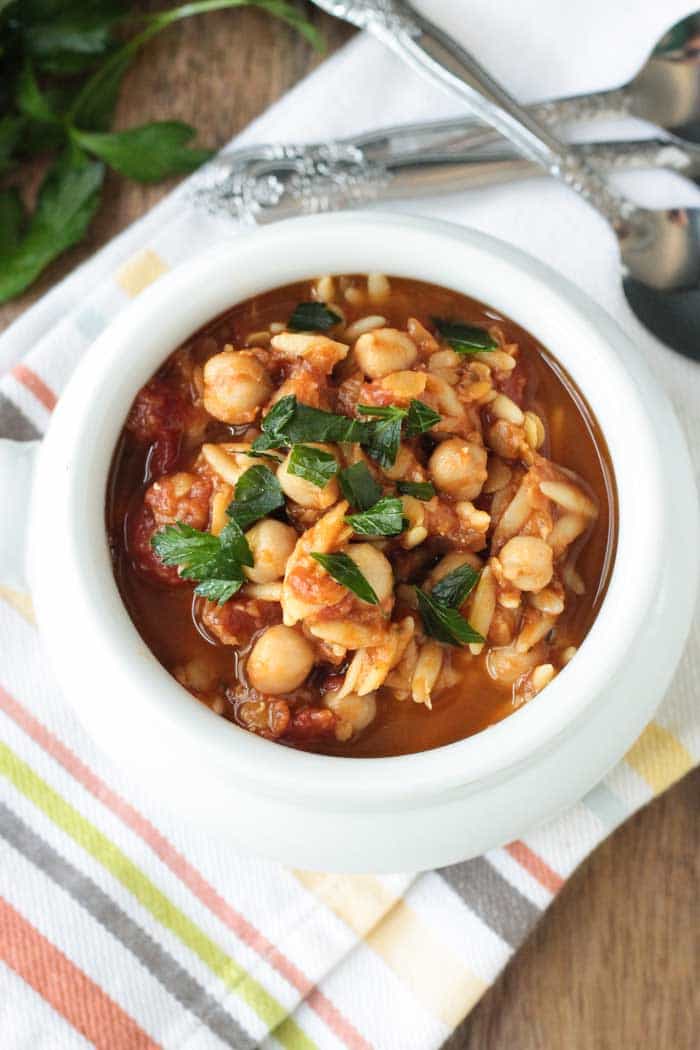 Slow Cooker Red Lentil Stew by Jenn from Veggie Inspired
Aubergine and Onion Masala Eggplant Crockpot Curry by Jacqueline from Tinned Tomatoes
Low Sugar Crockpot Pomegranate Poached Pears by Abbey from Abbey's Kitchen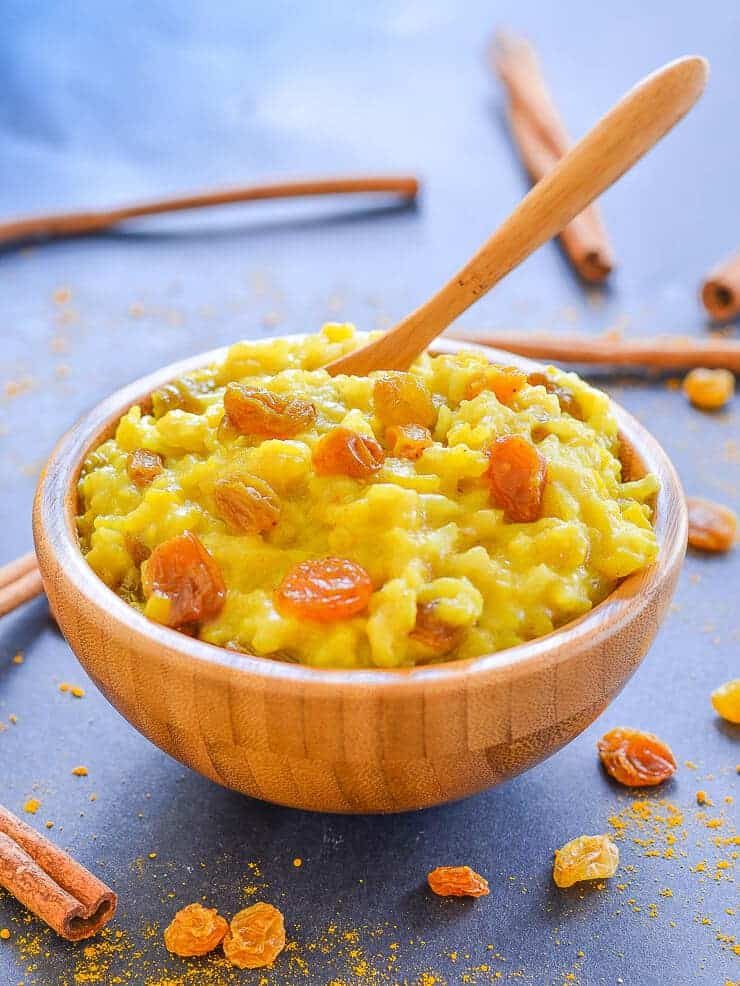 Slow Cooker Rice Pudding with Turmeric and Cinnamon by Melanie from A Virtual Vegan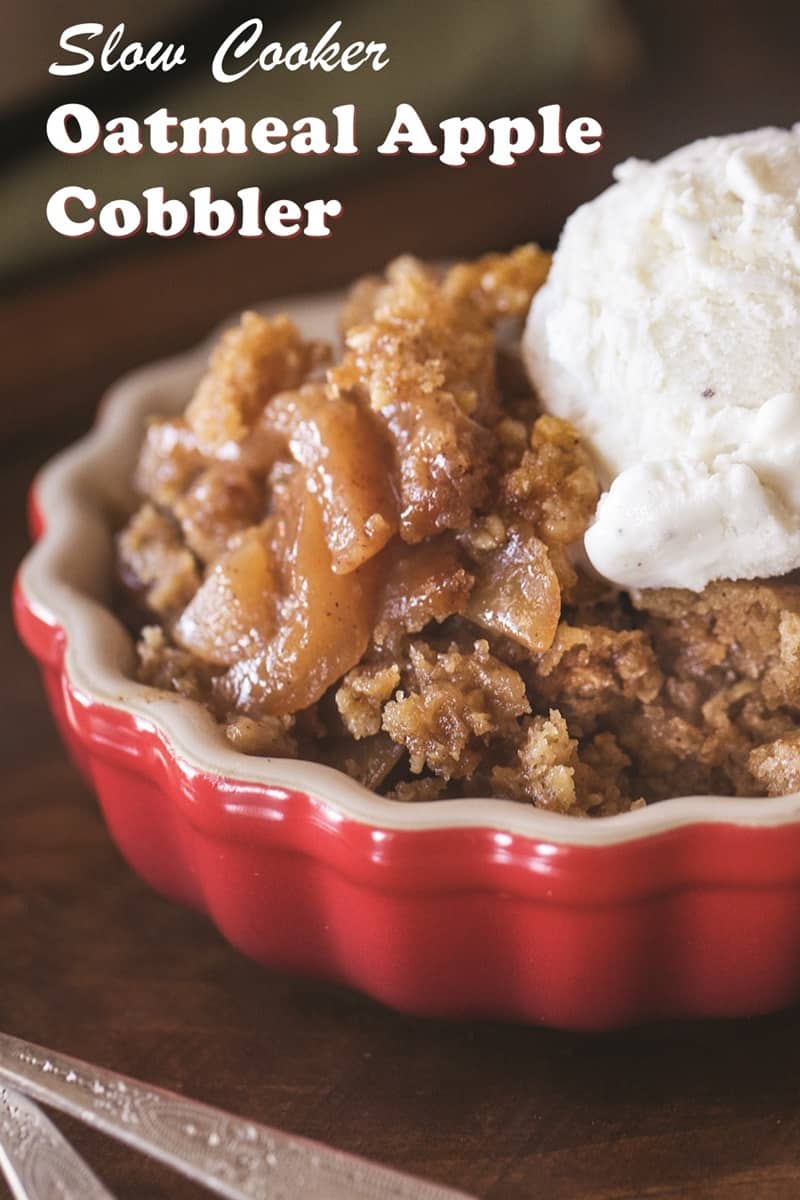 Slow Cooker Apple Cobbler by Alisa from Go Dairy Free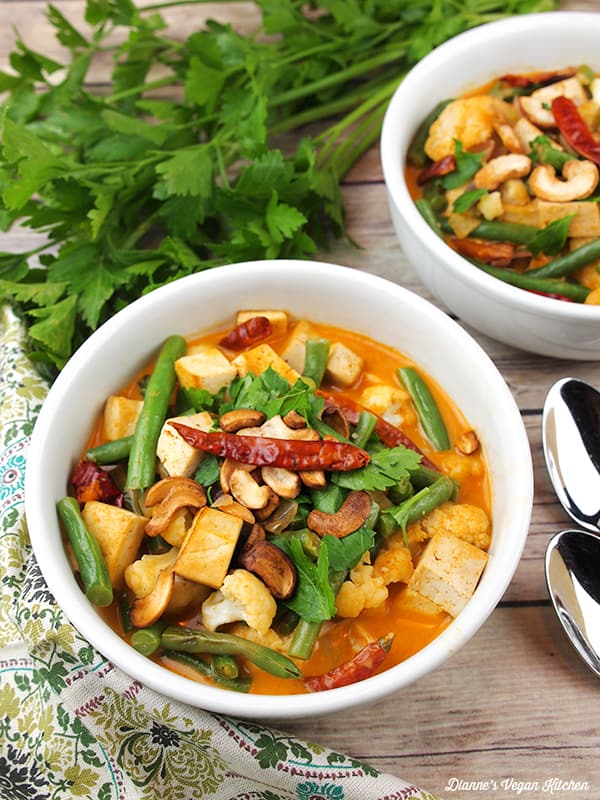 Slow Cooker Curry with Tofu and Veggies by Dianne from Dianne's Vegan Kitchen
Korean Chickpeas, Carrots and Potatoes over Quinoa by Sophia from Veggies Don't Bite