You like burgers, sandwiches, tacos, and burritos and you're looking for vegan versions? Then you will love this roundup of 15 drool-worthy vegan fast food recipes!

And the best thing is that all of these recipes are so much healthier than regular fast food recipes with meat and dairy.
Everyone loves burgers, fries, tacos, and burritos, right? And it's so easy to veganize these fast food classics and make them healthier! These 15 recipes are the perfect proof! Vegan comfort food at its best!
I've already got quite a few fast food recipes on the blog. But to provide you with even more delicious vegan fast food recipes, I teamed up with some fellow food bloggers!
I'm sure we've got something for every occasion and every taste. Here are some delicious example of the recipes that are included in this roundup!
We've got:
several vegan burgers (for example a crispy cauliflower burger, a black bean burger, and chipotle mushroom sloppy Joes)
two vegan sandwiches (a vegan grilled cheese sandwich and a vegan Philly cheesesteak sub)
a few vegan burritos and tacos
vegan onion rings and curly fries
two vegan hot dogs
vegan fish and chips
cauliflower hot wings
As always, click on the heading above each photo to see the actual recipe.
So let's get the yumminess started!
15 Drool-Worthy Vegan Fast Food Recipes
This vegan cauliflower burger with BBQ sauce is the perfect comfort food! It's super crispy and packed with flavor! Serve the cauliflower steaks on burger buns with tomatoes, lettuce, red onion, and vegan mayonnaise.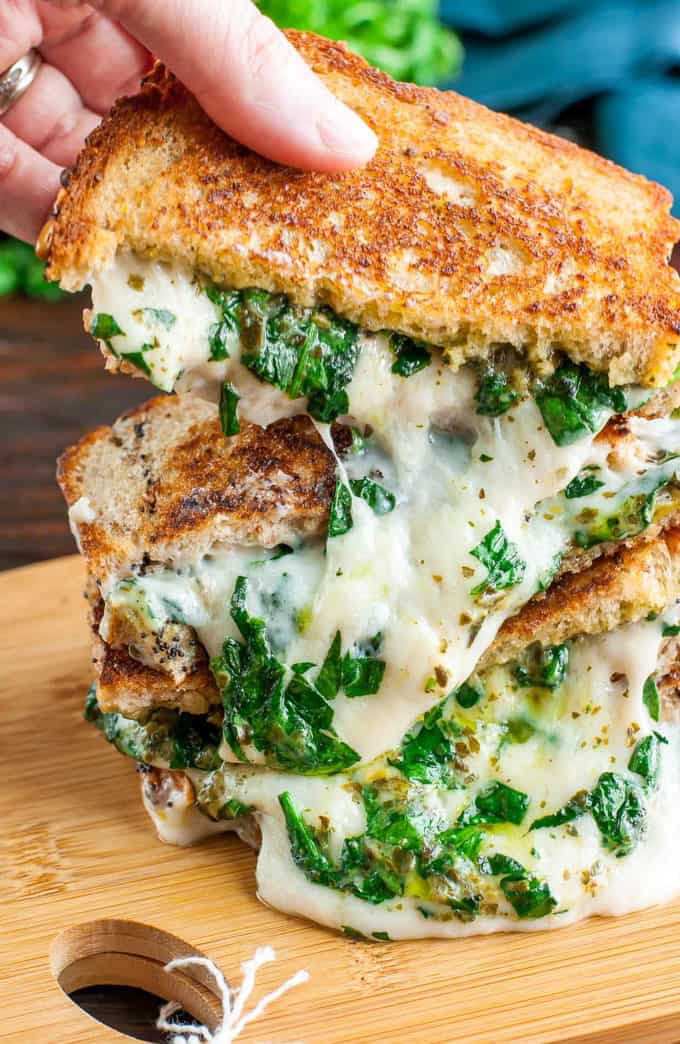 Don't these melty vegan grilled cheese sandwiches by Jenn from Peas and Crayons look super comforting? Jenn added chopped spinach and vegan basil pesto to the cheese to make this vegan sandwich extra yummy!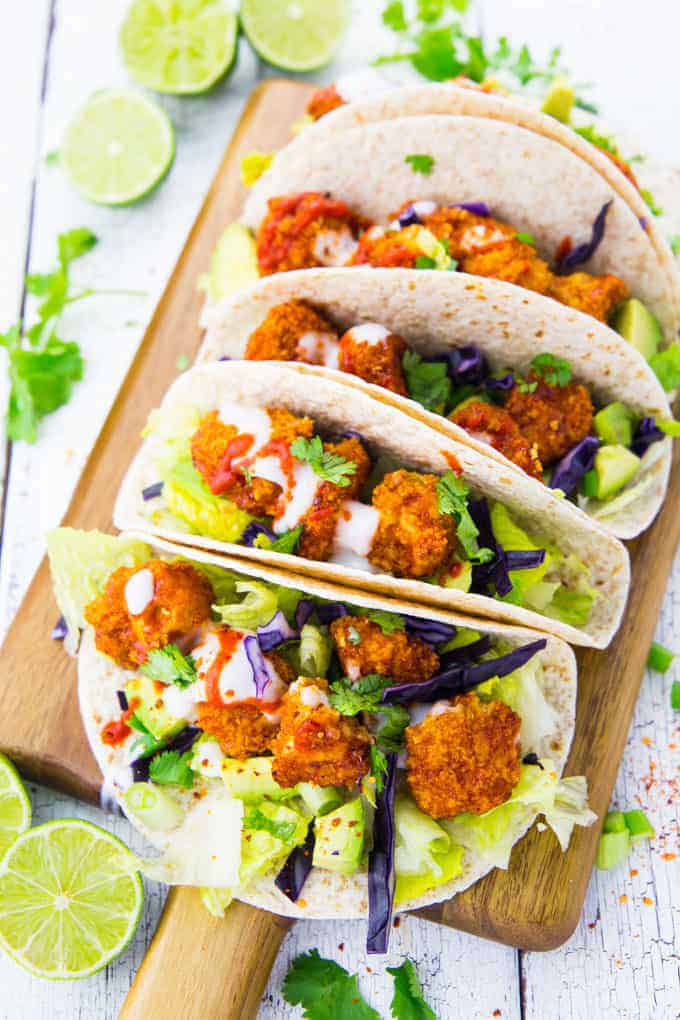 These vegan cauliflower tacos with vegan yogurt garlic sauce are the perfect comfort food! They're super crispy, easy to make, and sooo delicious! We can't get enough of them around here.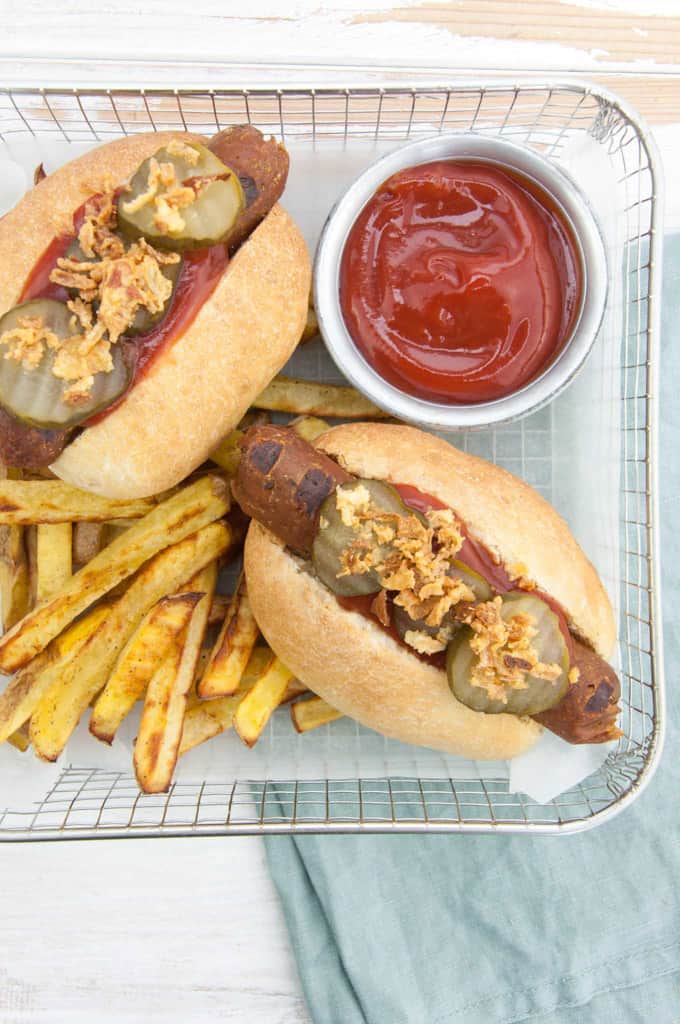 Vegan hot dogs? As Bianca from Elephantastic Vegan shows with her recipe, it's absolutely no problem to veganize this classic ballpark snack! She topped her vegan hot dogs with ketchup, pickles, and fried onions. But you could also be a bit more adventurous and top them with guacamole or salsa.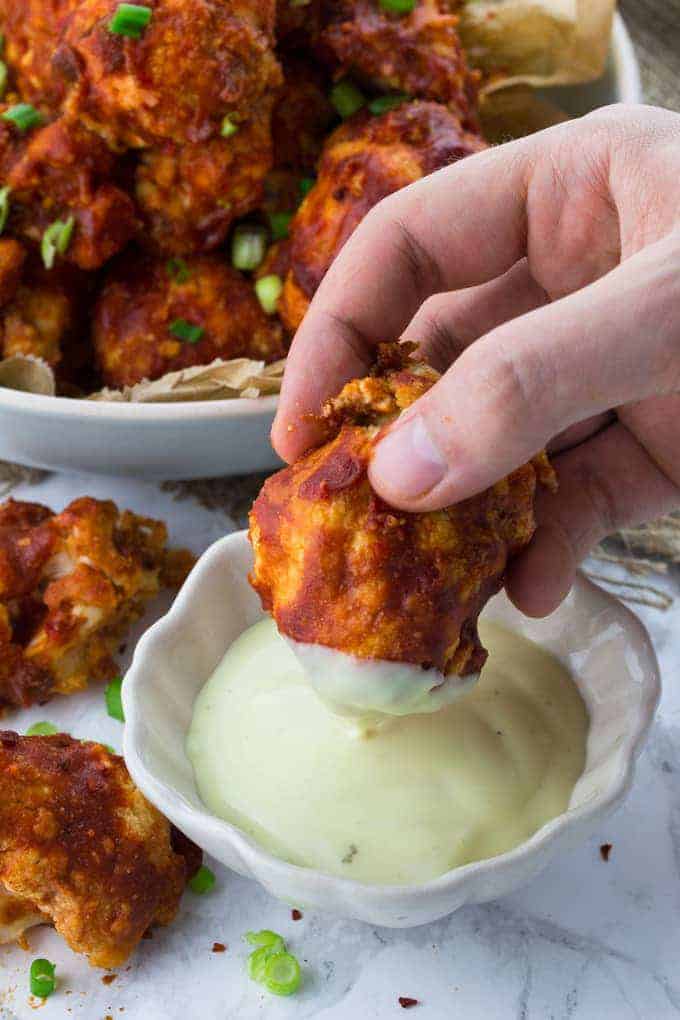 hese vegan cauliflower hot wings with vegan aioli are the perfect comfort food! They're so tangy, spicy, and incredibly comforting. And they're also a lot healthier than chicken wings! We've made them so many times and they're always a real crowd-pleaser!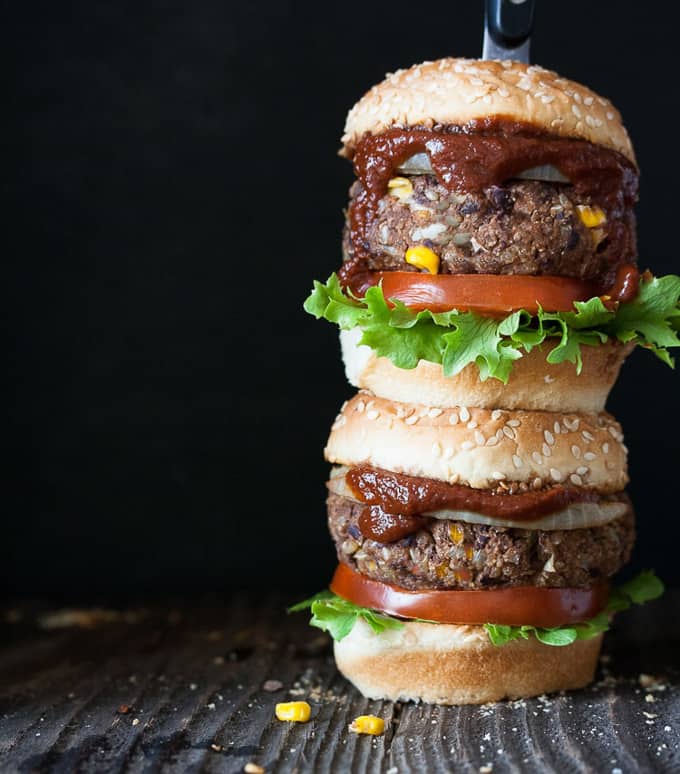 Wow! Don't these vegan BBQ black bean burgers by Sophia from Veggies Don't Bite look amazing? If you like BBQ sauce, you will love these burgers!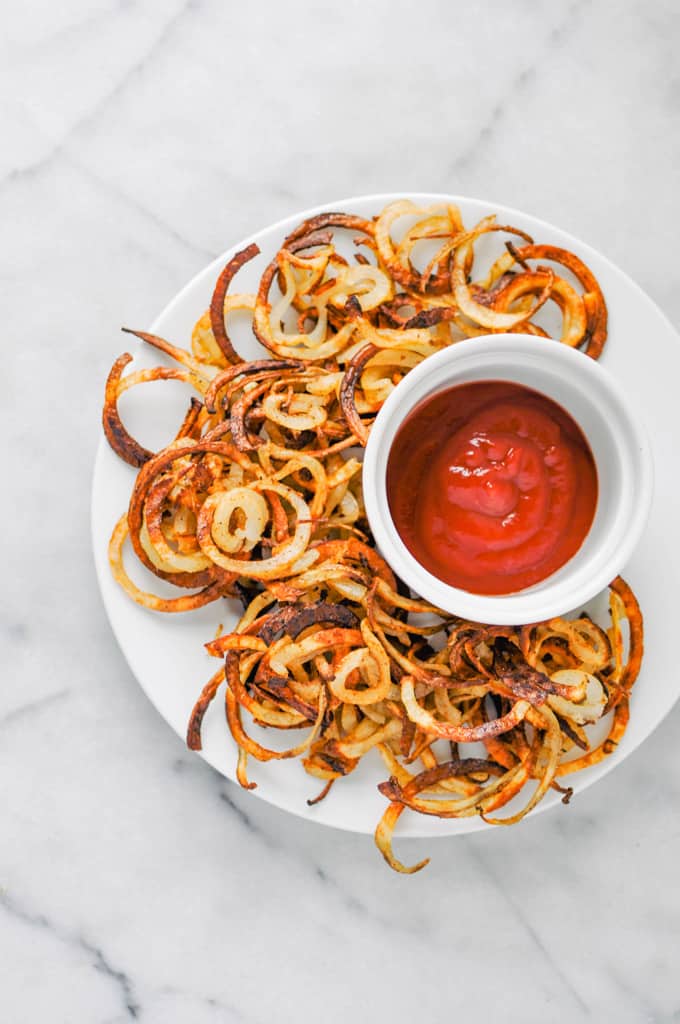 Yummy! Don't you just love curly fries? These baked curly fries by Emily from This Healthy Table are very easy to make with a spiralizer. All in all, the recipe is done in under 30 minutes.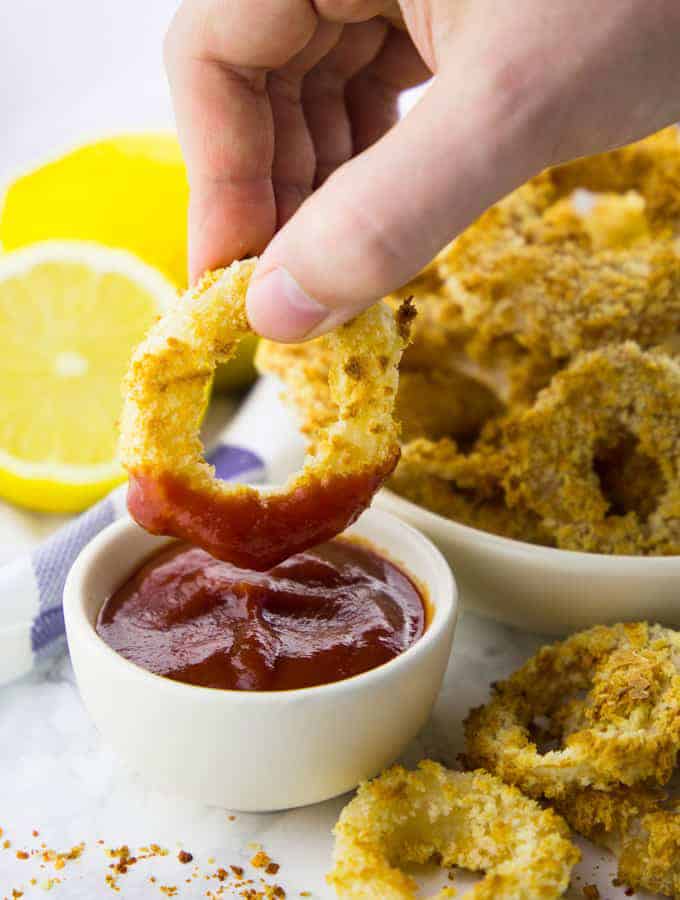 You are going to love these vegan onion rings! They are incredibly easy to make, crispy, and delicious. Plus, they are oven-baked, which makes them so much healthier than fried onion rings!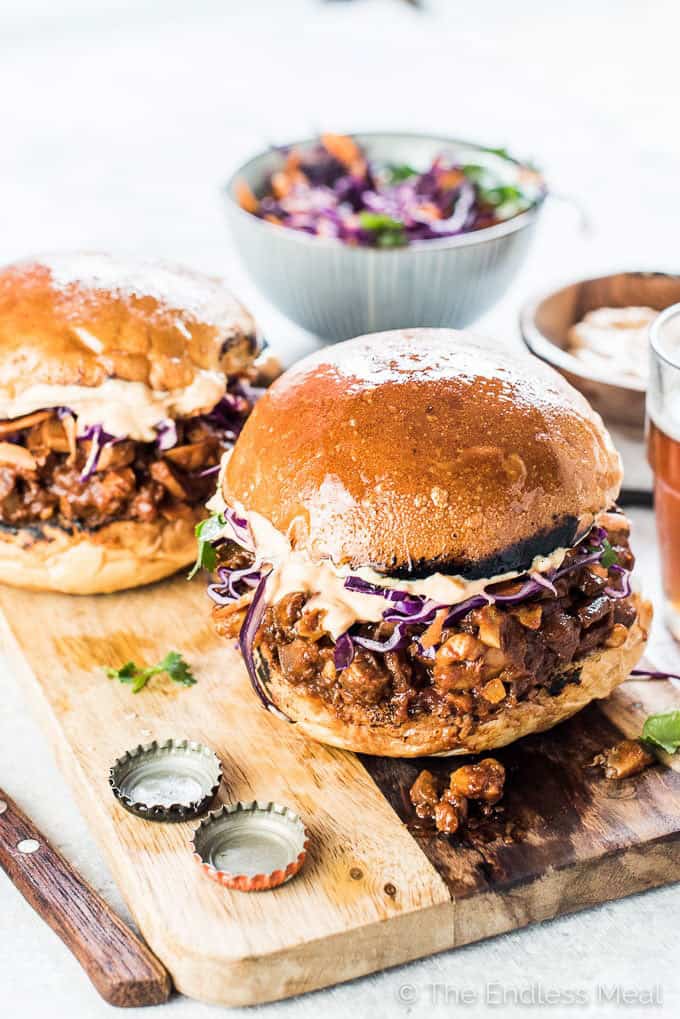 These chipotle mushroom sloppy Joes by Kristen from The Endless Meal are perfect for dinner. Veganizing traditional comfort food recipes can be so easy and delicious!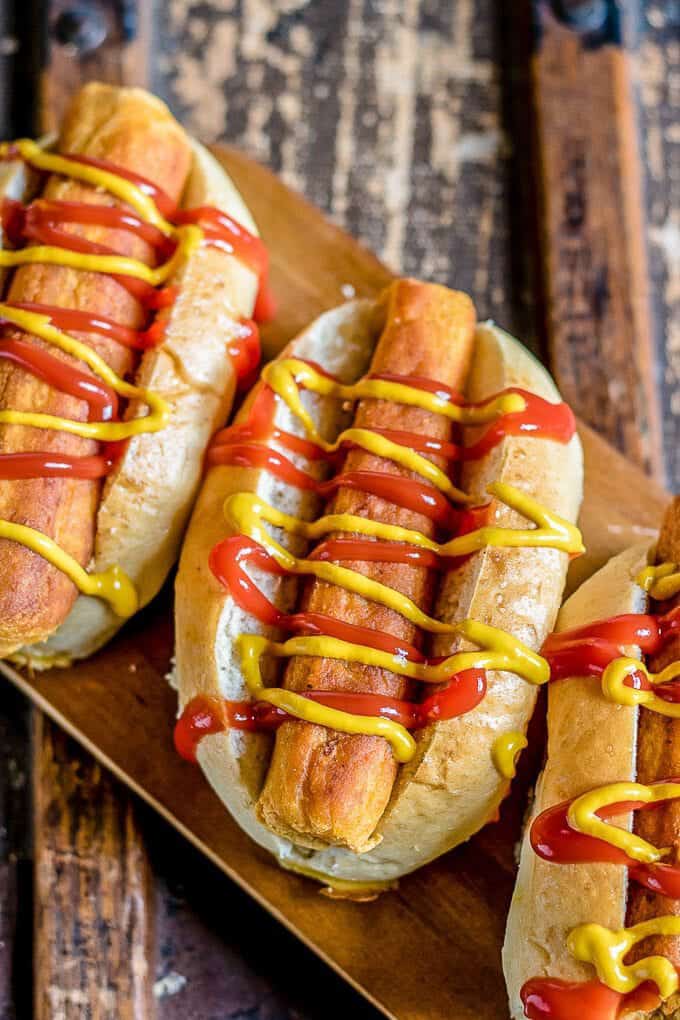 Can you believe that you can make vegan hot dogs out of pureed veggies and lentils? Kate from Veggie Desserts shows that it's possible with her vegan hot dogs that are super easy to make. And they're gluten-free as well as soy-free!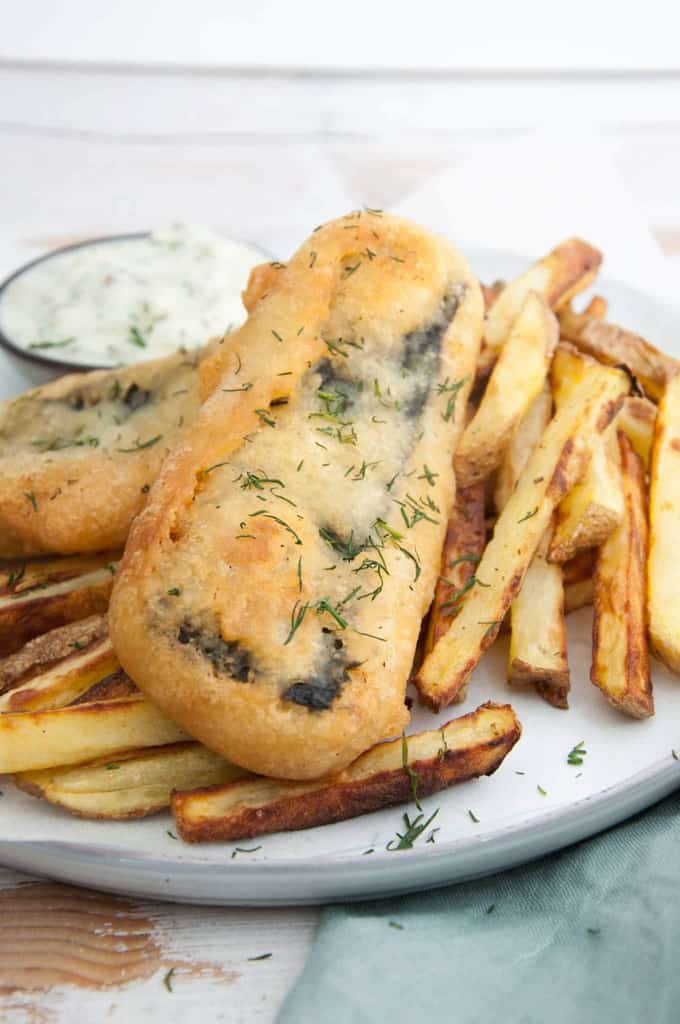 You used to like fish and chips, but you don't think you could make "vegan fish"? Don't worry it's possible! Bianca from Elephantastic Vegan has got the perfect recipe for you. She used tofu for her vegan fish and served it with homemade fries and tartar sauce.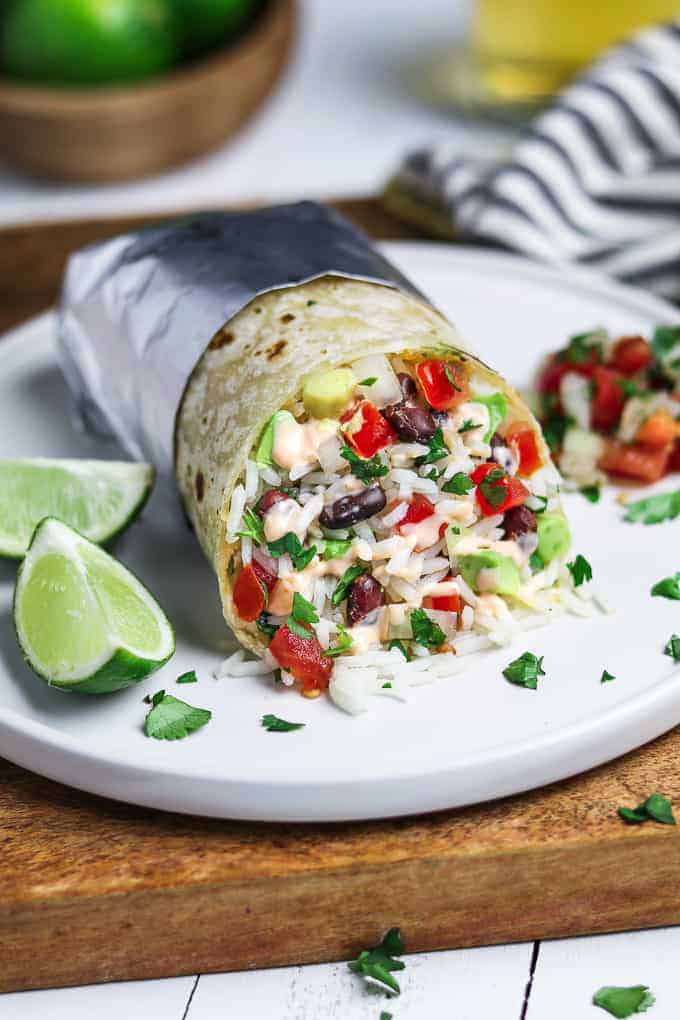 I could never get enough of burritos! They're the perfect comfort food for me. These vegan burritos by Melissa from Vegan Huggs are loaded with chipotle black beans, cilantro lime rice, avocado, and a spicy sauce.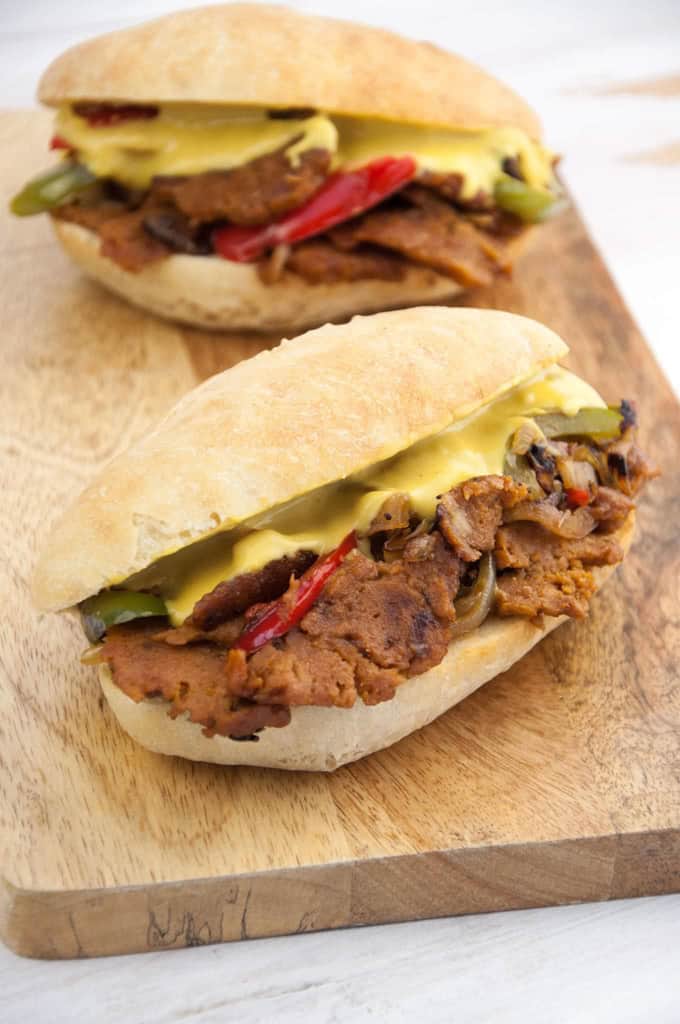 Yes, it's true! You can even veganize Philly cheesesteak sandwiches! Don't these vegan Philly cheesesteak subs by Bianca from Elephantastic Vegan look super yummy?
This vegan gyros by Sophia from Veggies Don't Bite is so much healthier than traditional Greek gyros that can often be quite greasy. It's loaded with protein and is super healthy.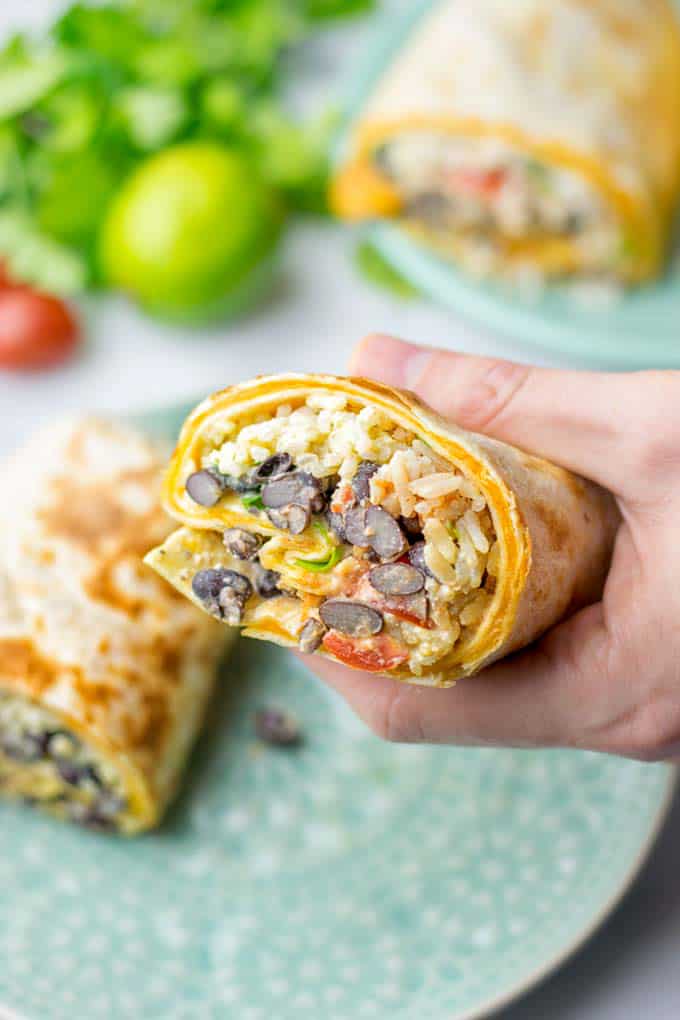 This rice and beans quesarito by Florian from Contentedness Cooking looks so comforting. And it's vegan, gluten-free, and very easy to make!
I LOVE TO HEAR FROM YOU GUYS!
I hope you enjoy these vegan fast food recipes as much as I do! Don't forget to pin or share this post so you have these vegan fast food options ready when you need them!
If you give any of these recipes a try, I'd love to know what you think about it. Just leave me a comment below. Your comments really make my day!
You like my recipes and roundups and want to see more? Then follow me on Facebook, Instagram, or Pinterest!
Sina