It's almost September, so this means it's pumpkin season!! Yaaay! Finally! I'm so looking forward to delicious vegan pumpkin recipes in the next couple of months. If you like pumpkins as much as I do, you'll LOVE this roundup of 35 stunning vegan pumpkin recipes!

"So it's official: I got a crush! And not a small one. A HUGE one! His name is Pumpkin, Mr. Pumpkin, and he loves wearing orange. Haha! No, just kidding. But it's this time of year again when I can't stop eating pumpkin!" That's what I wrote on the blog two years ago. And it's true! I'm a total pumpkin addict and can't get enough of it in the fall. So of course I had to put together a massive roundup of delicious vegan pumpkin recipes for the blog.
As always, I teamed up with some great fellow food bloggers to provide you with this list. Just click on the heading of each photo to see the actual recipe.
The roundup is divided into savory vegan pumpkin recipes and sweet vegan pumpkin recipes. We got 15 vegan dessert recipes using pumpkin and 20 savory recipes. We got pumpkin chili, stuffed pumpkins, a pumpkin burger, pumpkin pretzels, pumpkin pie, pumpkin cookies, a pumpkin cake and sooo much more! Pumpkin to the max so to say!!
So let's get started:
35 Stunning Vegan Pumpkin Recipes You Need To Try This Fall
Savory Vegan Pumpkin Recipes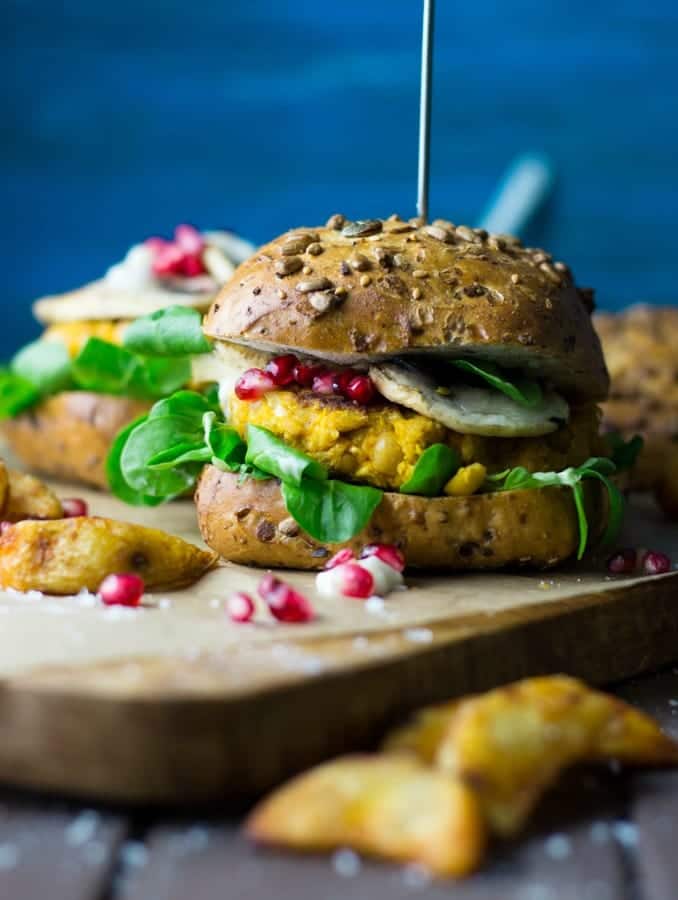 by Sina from Vegan Heaven

 by Rachel from Simple Seasonal
by Tracy from Vanilla And Bean
by Jyothi from Curry Trail
by Abra from Abra's Kitchen
by Sina from Vegan Heaven
by Susan from The View from Great Island
by Melissa from Cilantro & Citronella
by Sina from Vegan Heaven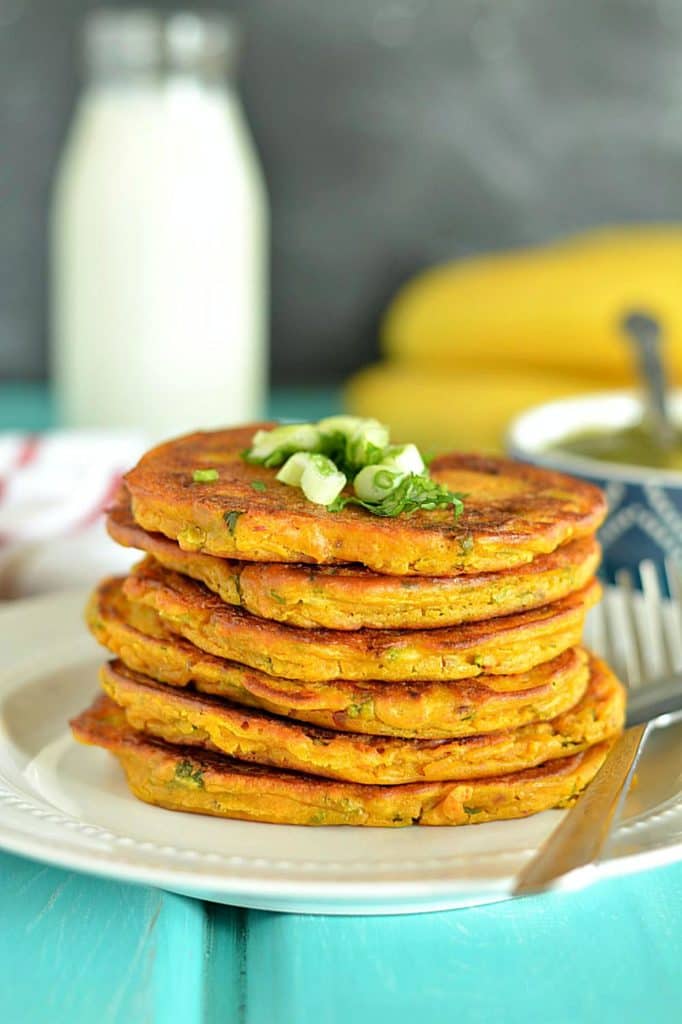 by Ruchi from Ruchis Kitchen
by Florian from Contentedness Cooking
by Jyothi from Curry Trail
by Melissa from Cilantro & Citronella
by Vicky from Avocado Pesto
by Natasha from Salt & Lavender
by Mary Ellen from VNutrition
by Florian from Contentedness Cooking
by Lauren from Lauren Caris Cooks
by Julia from Imagelicious
by Elaine from Eating by Elaine
Sweet Vegan Pumpkin Recipes
by Sina from Vegan Heaven
by Lauren from Lauren Caris Cooks
by Sophia from Veggies don't bite
by Anjali from Vegetarian Gastronomy
by Tina from Worktop
by Jenn from Veggie Inspired
by The Veg Life
by Maria from yummy mummy kitchen
by Sophia from Veggies don't bite
by Melanie from A Virtual Vegan
by Elaine from Eating by Elaine
by Melanie from A Virtual Vegan
by Sarah from Fried Dandelions
by Chandice from This Vivacious Life
by Rachel from Bakerita