Now that Christmas is over and New Year's Eve is just around the corner, it's time for party recipes! These 30 amazing vegan party recipes are just perfect when you are invited to a party or hosting your own!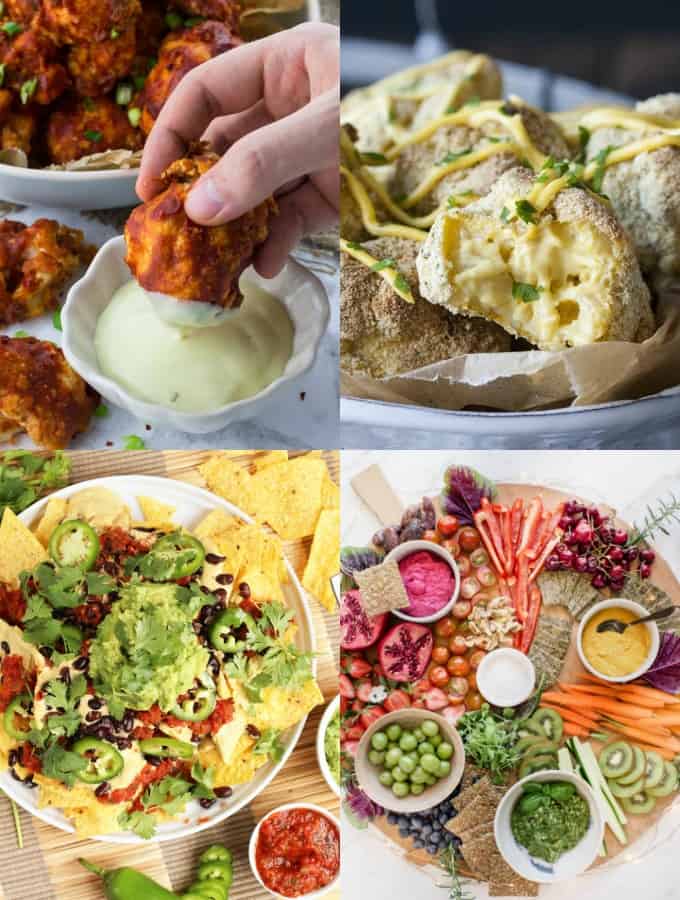 Okay, Christmas was tough! We all had way too much to eat. As always! But will we stop to have awesome, delicious vegan food? Hell no! If you just recognized yourself in that statement, this post is perfect for you! I put together a list of some super delicious vegan party recipes that are just perfect for every New Year's Eve party! But the following list is not only perfect for your New Year's Eve party but for every party or potluck. This roundup features some great finger food together with some sweet vegan bites that you can bring to birthday parties, movie nights, or every other get-together you can think of!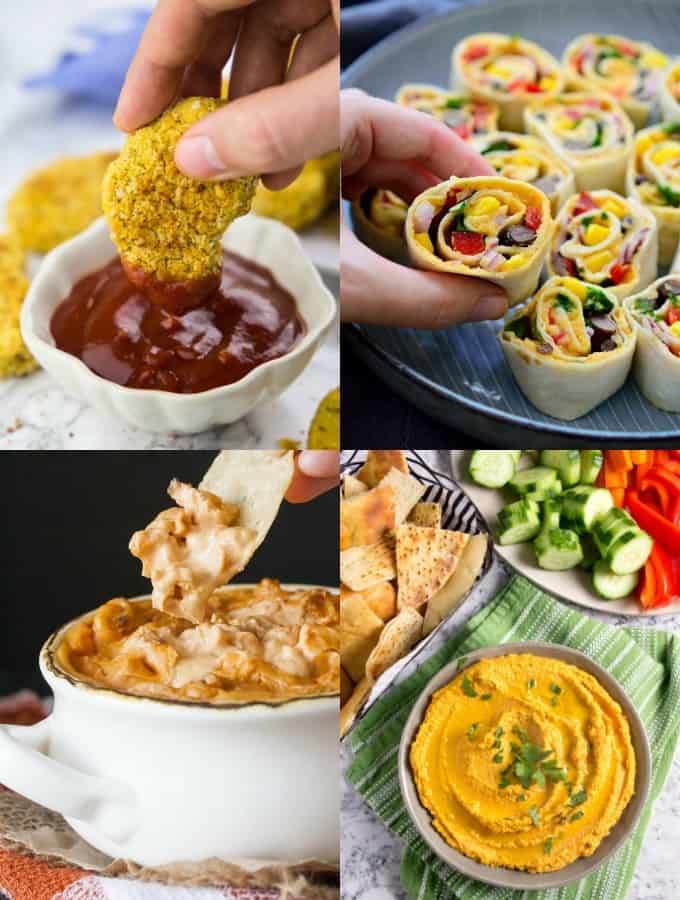 As always, I teamed up with some fellow food bloggers to provide you with this amazing list of vegan party recipes! We've got you covered with so many vegan recipes!
We've got:
some great vegan dips (for example a buffalo cauliflower dip and a spinach artichoke dip)
a collection of yummy finger food like cauliflower hot wings, several sorts of pinwheels, vegan sushi, and so much more!
some little sweet bites, which are perfect for a dessert buffet
some classics for every party (for example pasta salad and loaded nachos)
and sooo much more…
Are you hungry yet? If yes, let's get started with this little vegan party!
30 Crowd-Pleasing Vegan Party Recipes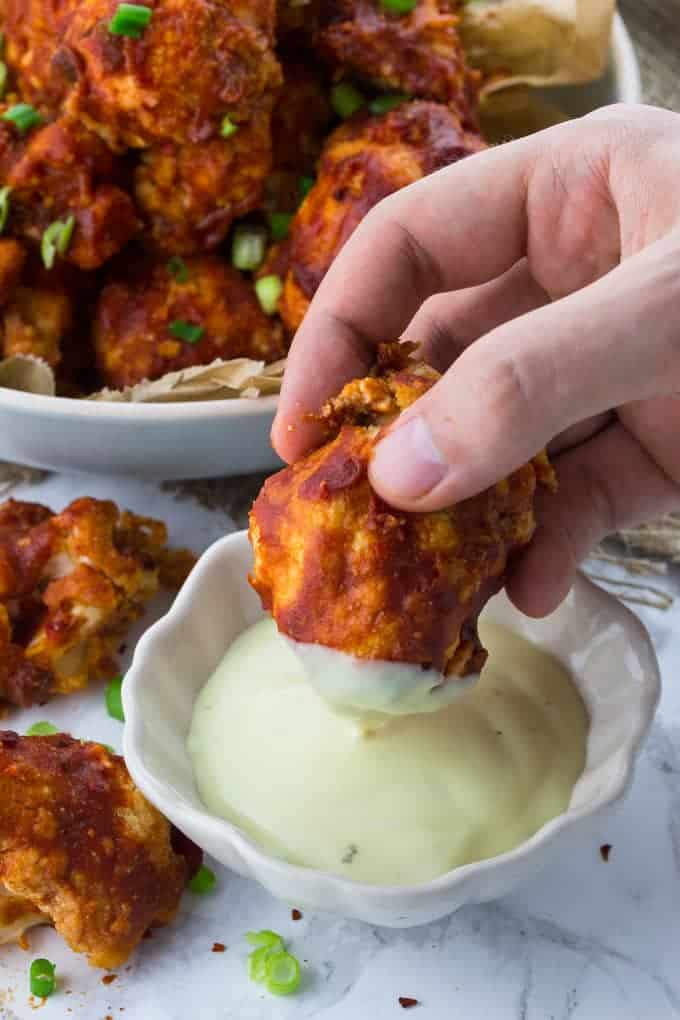 Cauliflower Hot Wings with Vegan Aioli
How to Make a Vegan Platter by Lauren from Ascension Kitchen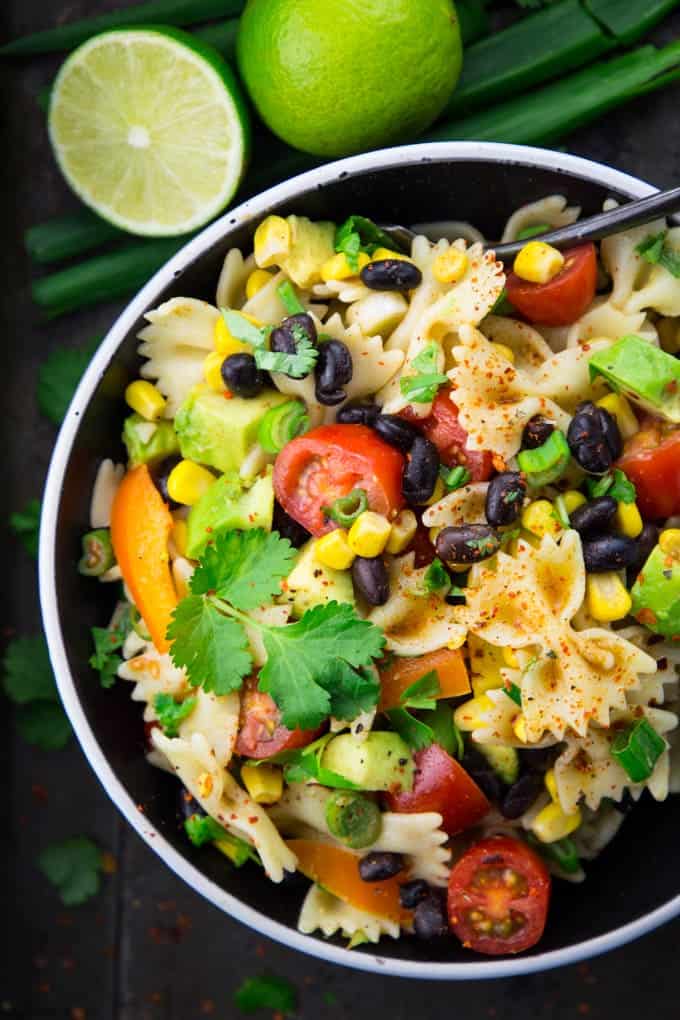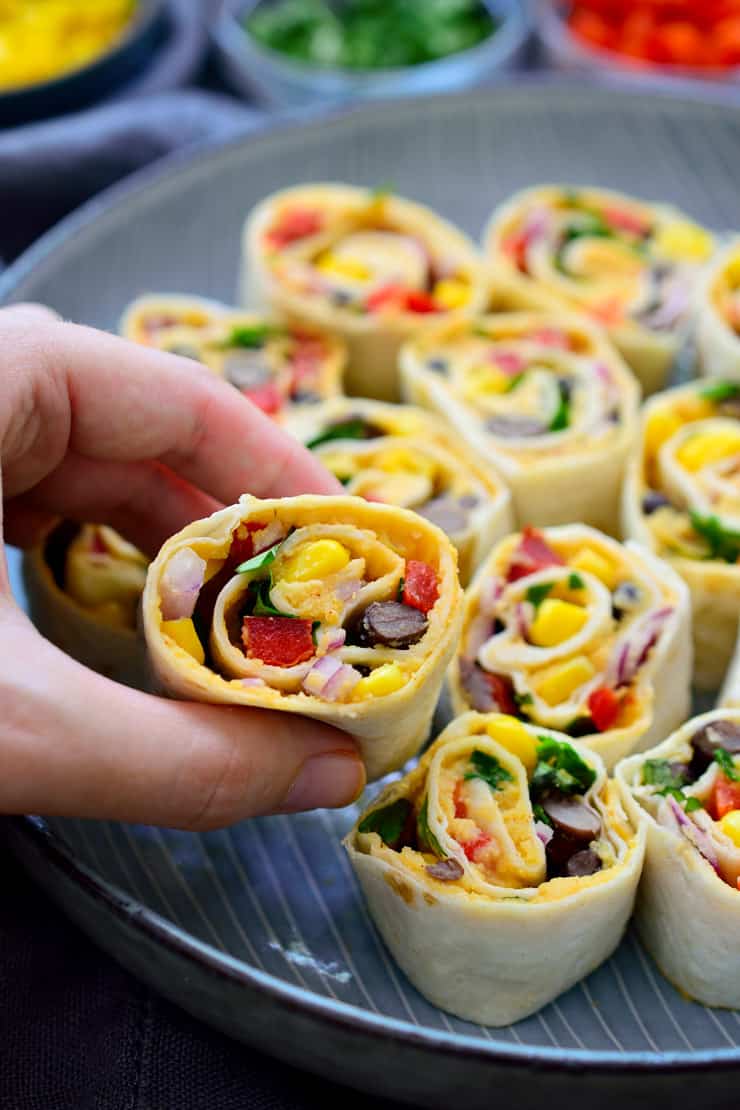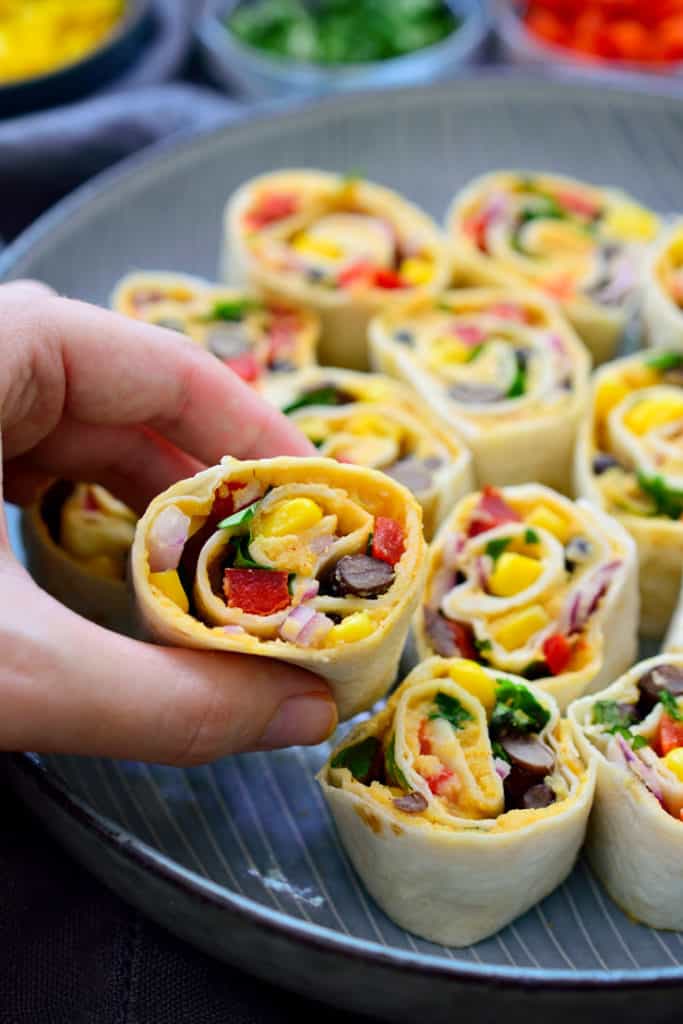 Vegan Mexican Tortilla Rolls Up by Melissa from The Stingy Vegan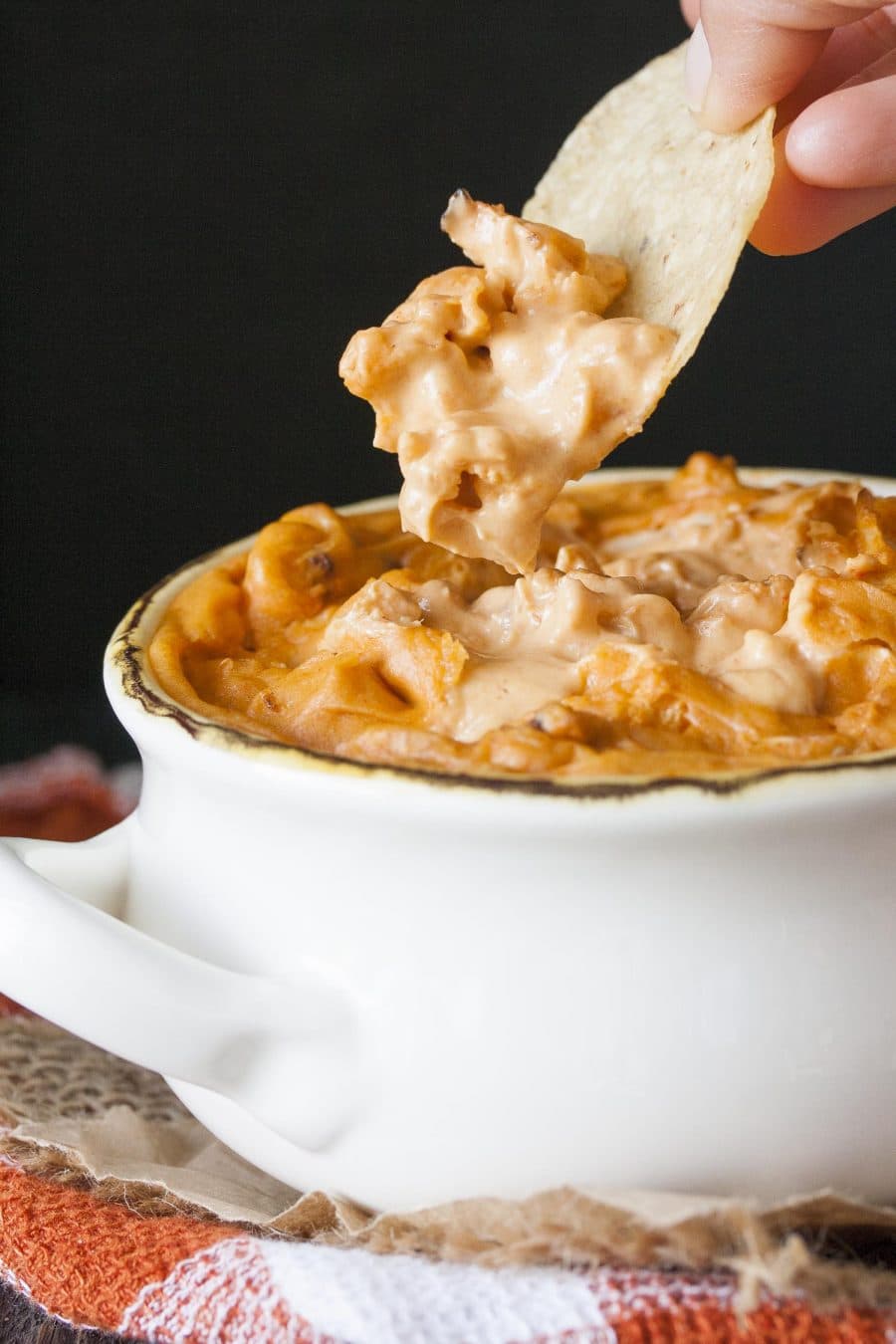 Baked Vegan Buffalo Cauliflower Dip by Sophia from Veggies Don't bite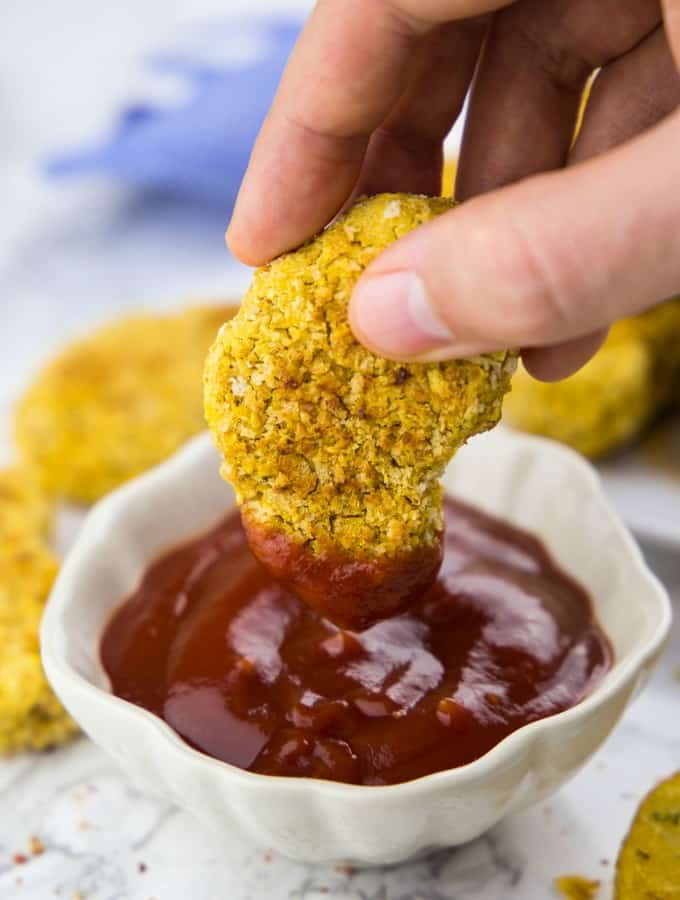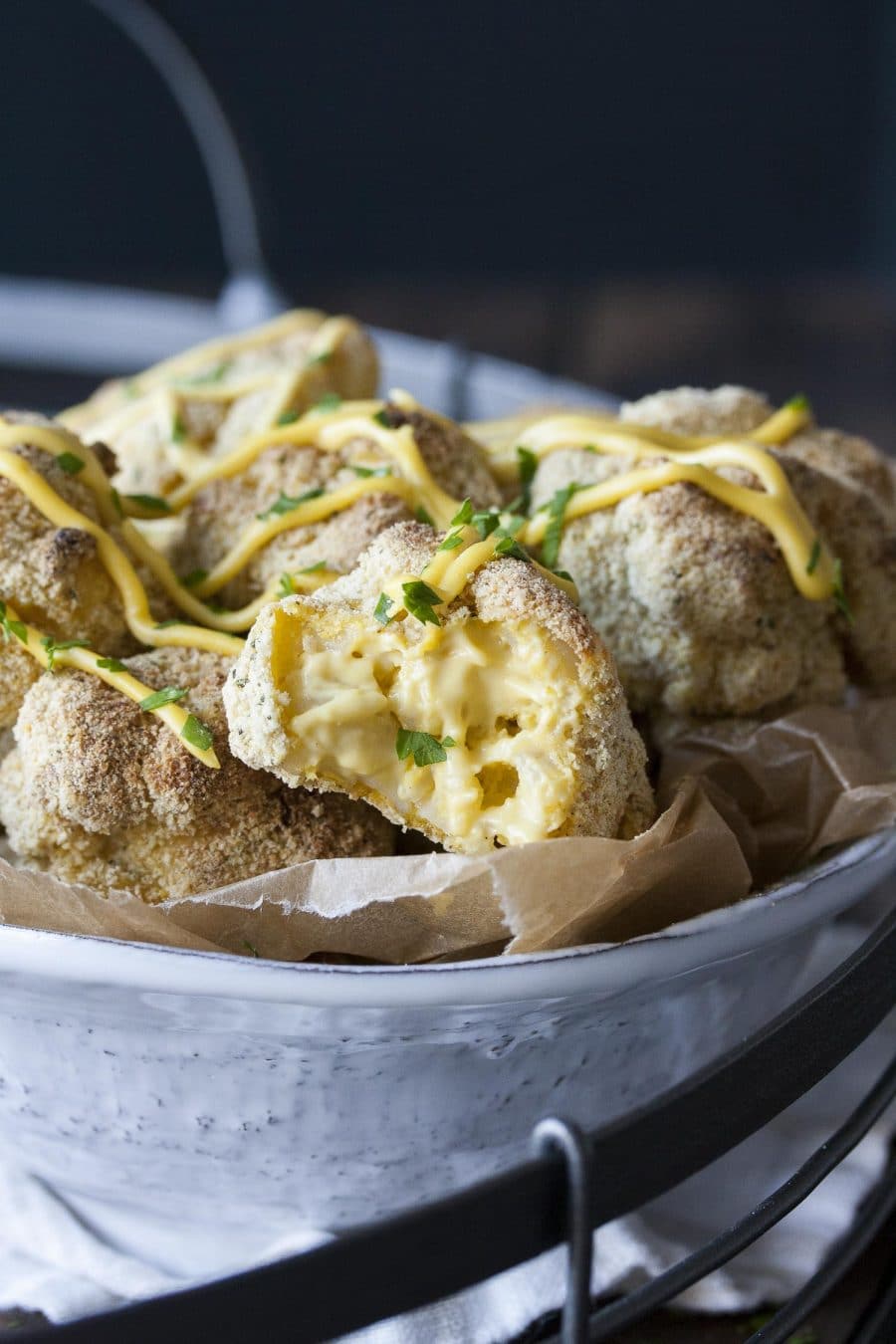 Crispy Baked Mac and Cheese Balls by Sophia from Veggies Don't bite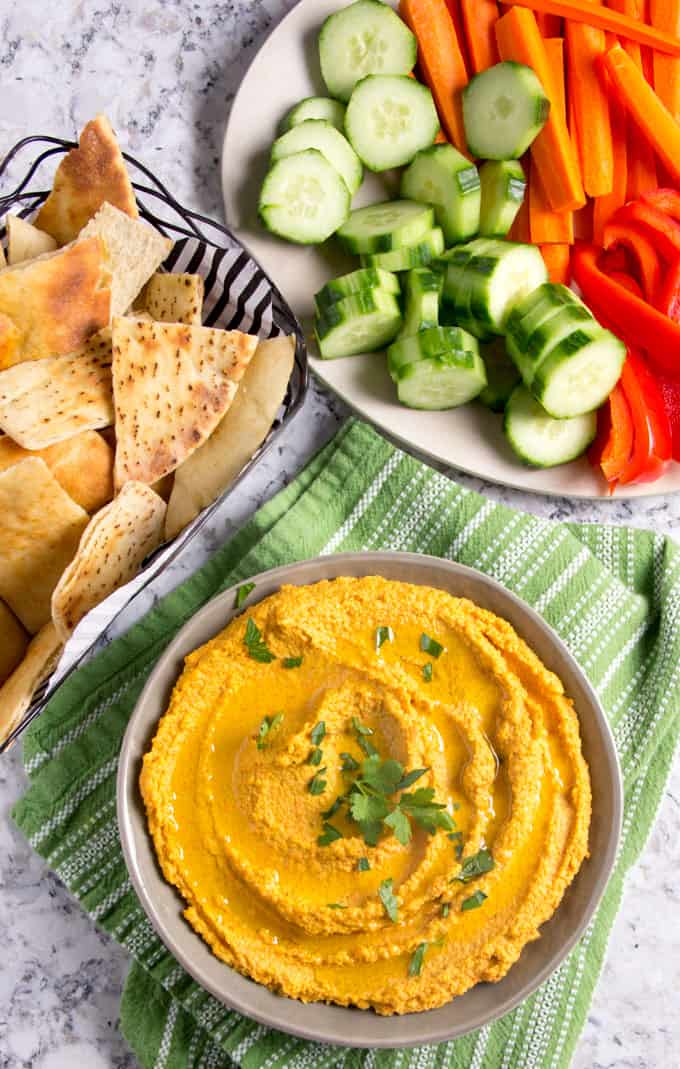 Chipotle Carrot Hummus by Lisa from Panning the Globe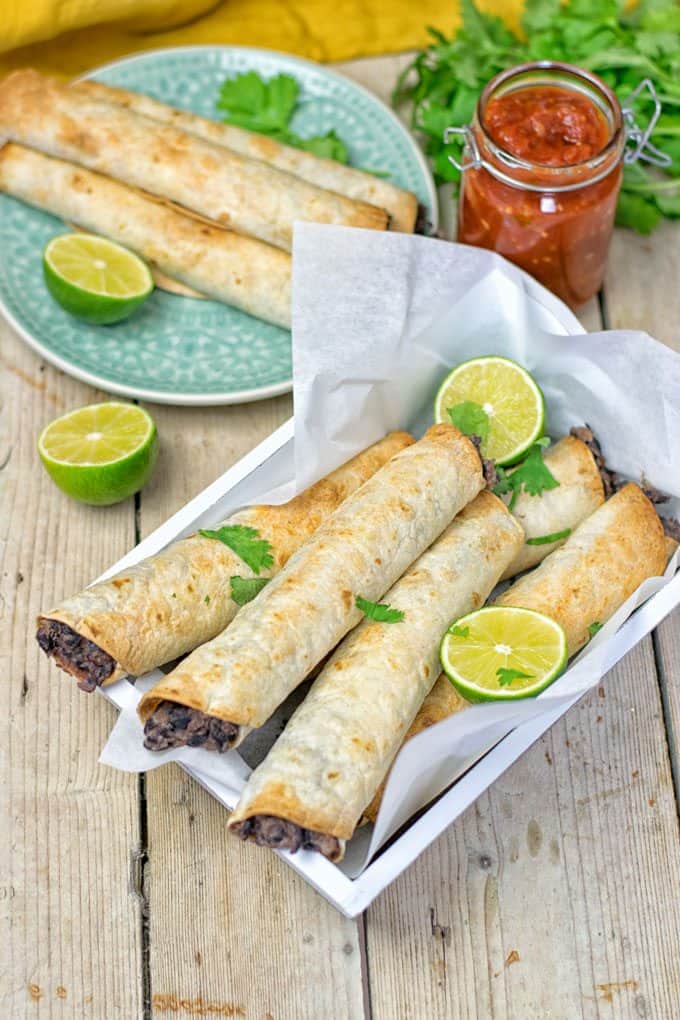 Vegan Cream Cheese Taquitos by Florian from Contentedness Cooking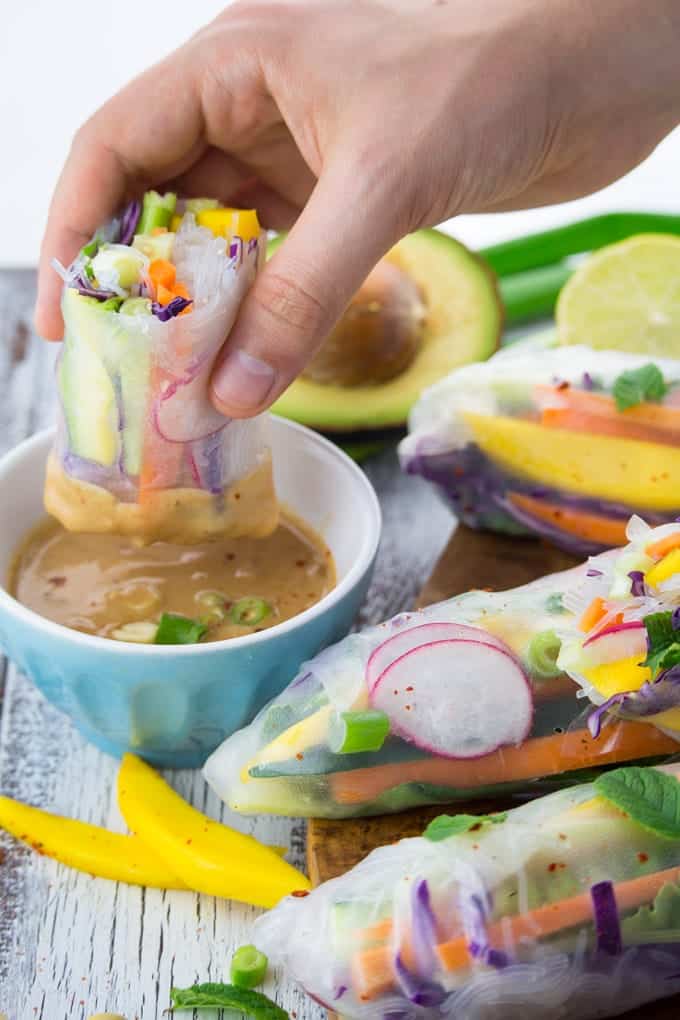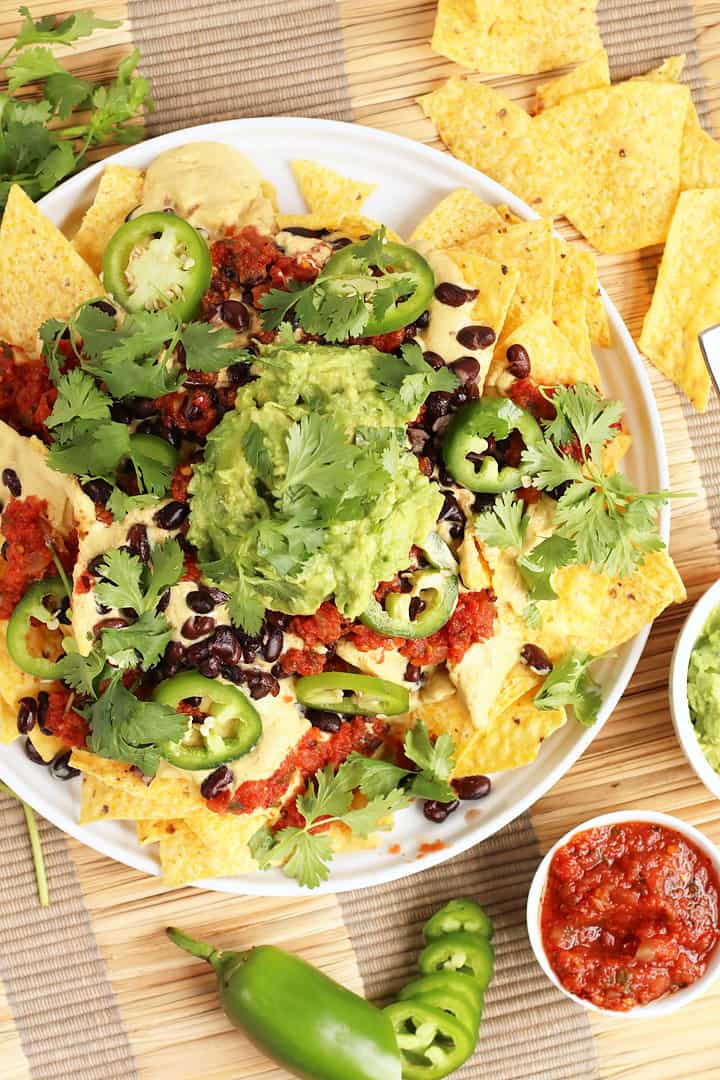 Vegan Nachos with Homemade Queso by Sarah from My Darling Vegan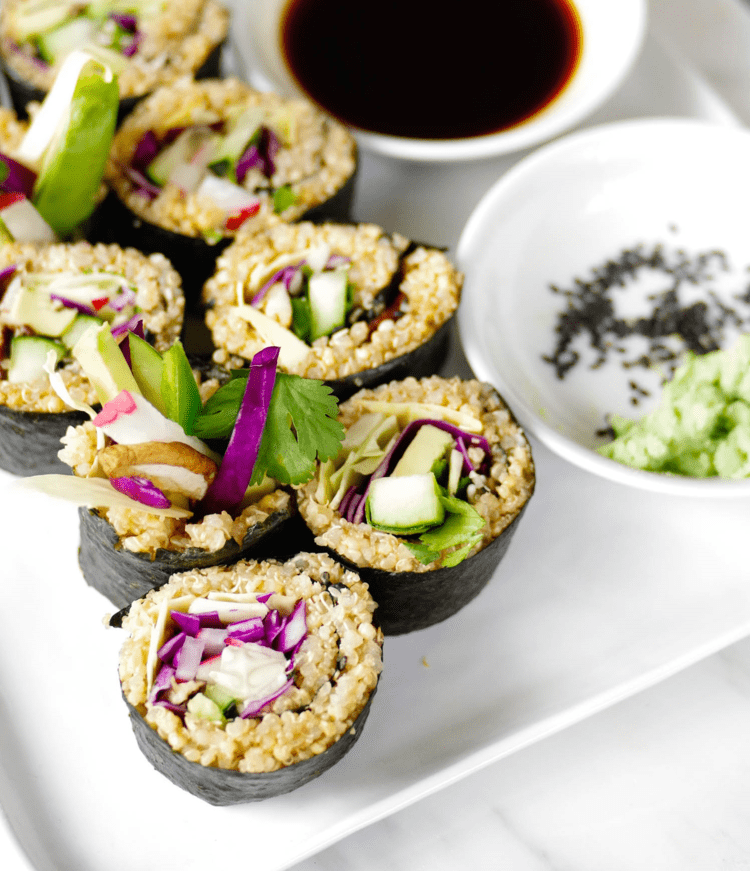 Vegan Sushi by Kari from Beautiful Ingredient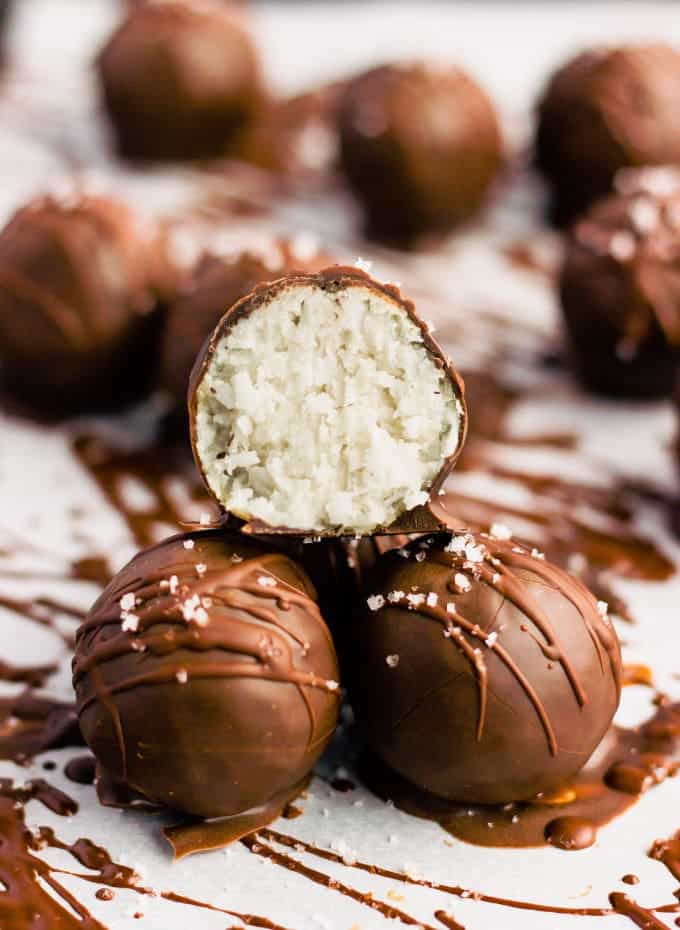 Coconut Protein Bounty Balls by Gabriel from One Clever Chef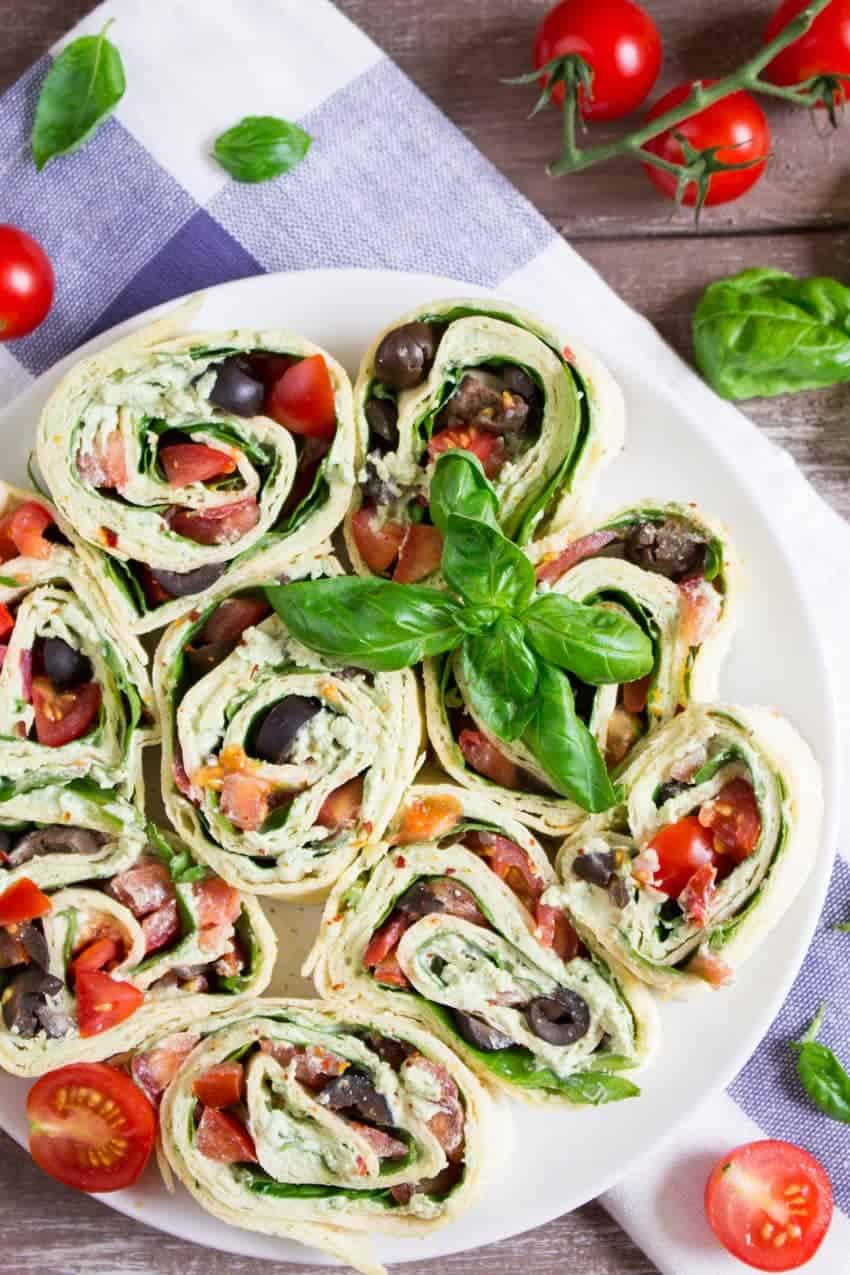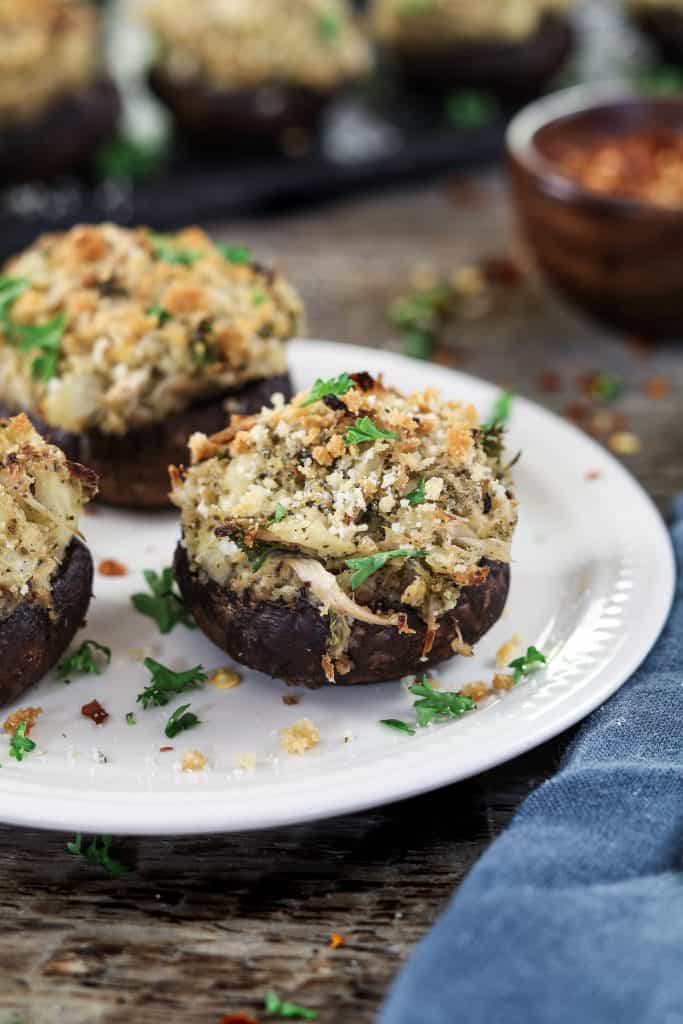 Crabless Vegan Stuffed Mushrooms by Melissa from Vegan Huggs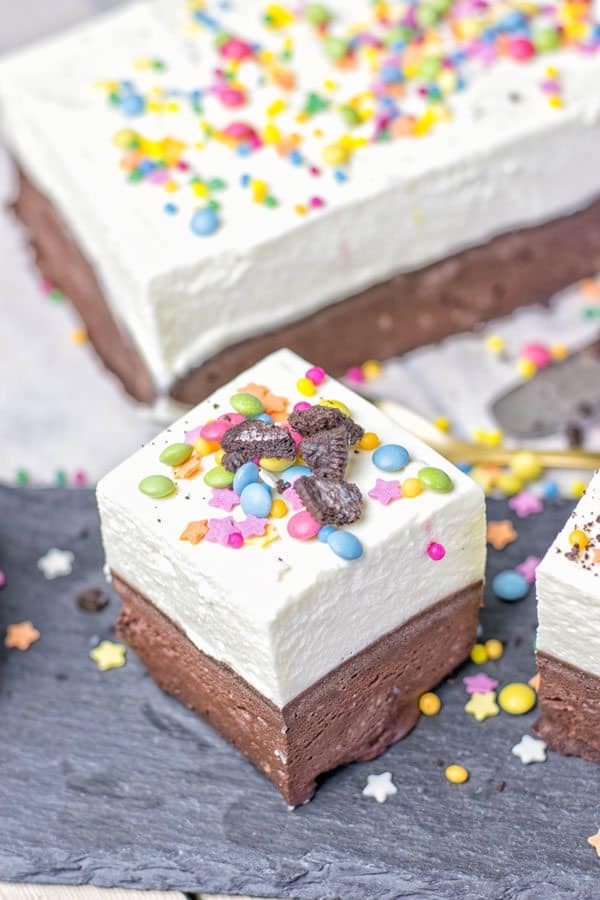 Oreo Brownie Bottom Funfetti Cake by Florian from Contentedness Cooking
Restaurant Style Guacamole by Sarah from My Darling Vegan
White Bean and Garlic Dip by Francesca from Seven Roses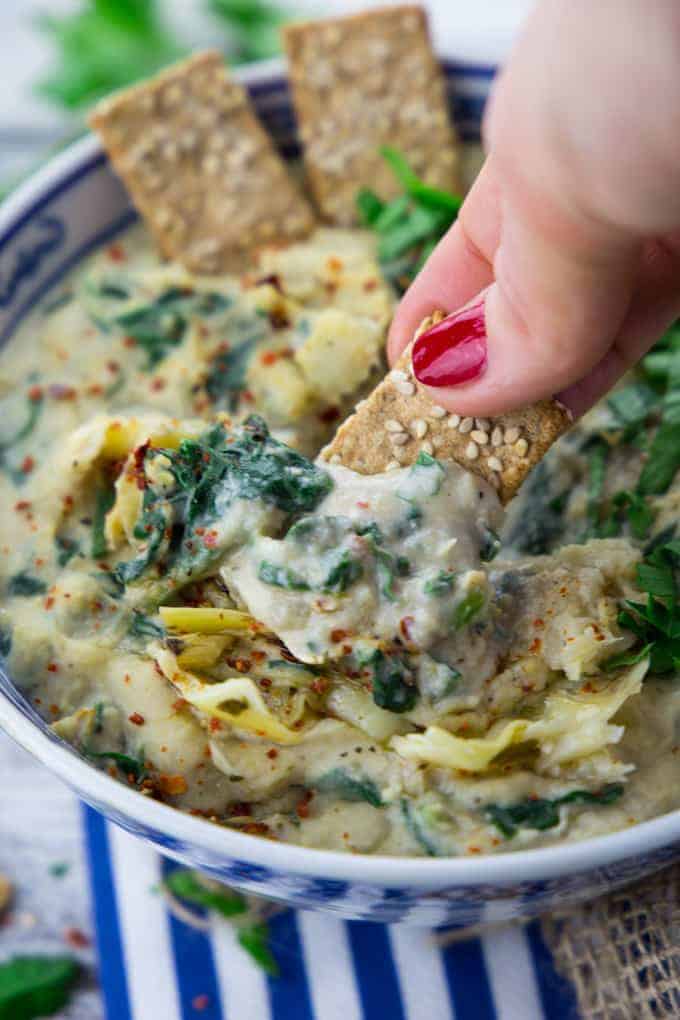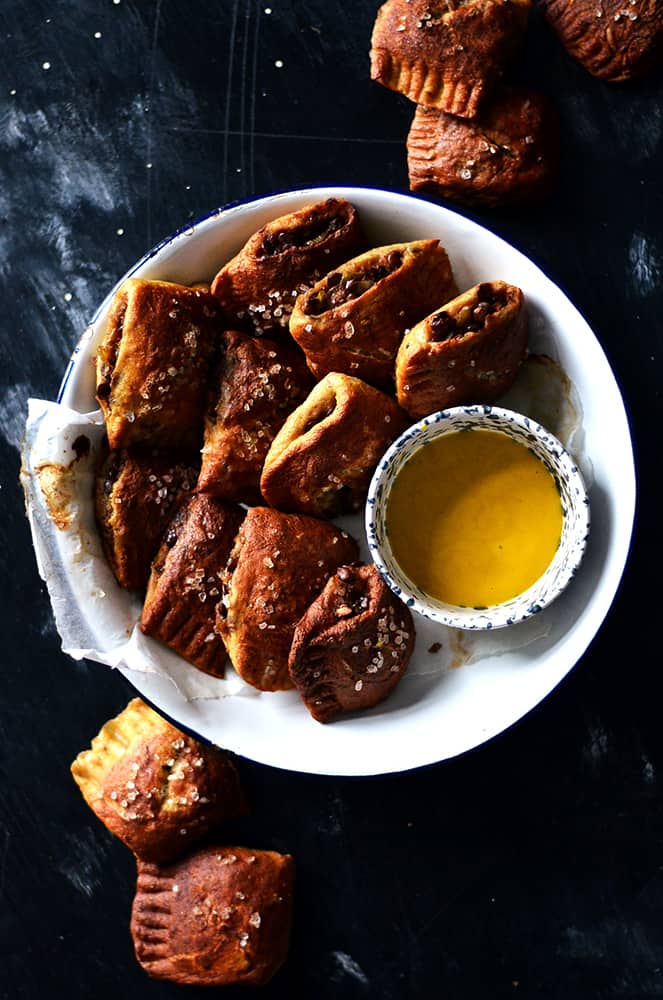 Spelt Pretzel Sausage Rolls by Rosie from The Hungry Herbivore
Vegan Flat Bread by My Cooking Journey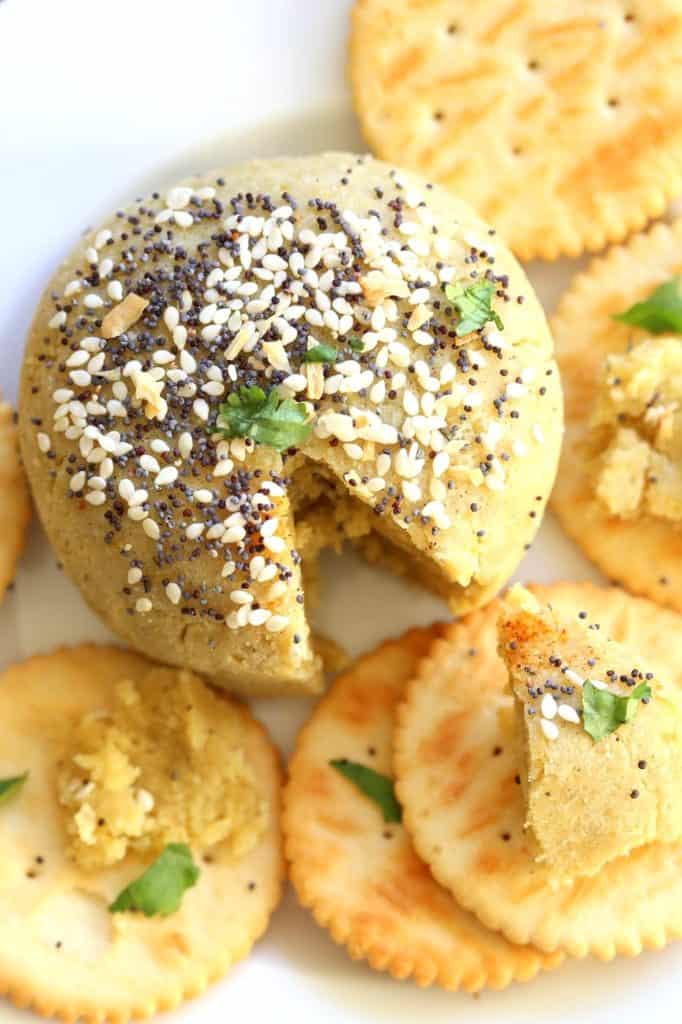 Everything Bagel Vegan Cheese Ball by Richa from Vegan Richa
Mushroom Crostini with Garlic Basil Vegan Ricotta Cheese by Anjali from  Vegetarian Gastronomy
Festive Chestnut Bites by Rosie from The Hungry Herbivore
Roasted Vegetable Antipasto by Lisa from Panning the Globe
Baked Vegan Samosas by Idriss from Broke Foodies
Vegan Kofte by My Cooking Journey
Tortilla Rollups with Veggie Cream Cheese by Jenn From Veggies Inspired