Are you getting ready for Christmas yet? Surprise your family and friends with some of these vegan Christmas cookies! They're all pretty easy to make and some of them are even low in sugar and gluten-free!
I absolutely LOVE Christmas baking! It reminds me so much of my childhood. And this year my Christmas mood actually started pretty early! So I teamed up with some fellow foodies and put together a huge roundup of vegan Christmas cookies. I just wanna try all of these vegan cookies at once! Don't they look absolutely delicious?!
We've got you covered with all kinds of vegan Christmas cookies:
vegan sugar cookies
gingerbread cookies
cinnamon cookies
thumbprint cookies
gingerbread men
shortbread cookies
snickerdoodles
and sooo many more!!
And if that's not enough you can check out the virtual Holiday cookie party I had with some fellow vegan food bloggers two years ago.
25 Amazing Vegan Christmas Cookies You Have to Try This Year!
Vegan Orange Cinnamon Christmas Cookies 
The Best Vegan Sugar Cookies by Marina from Yummy Mummy Kitchen
Vegan Coconut Butter Ginger Snaps by Brandi from The Vegan 8
Vegan Gingerbread Cookies by Marina from Yummy Mummy Kitchen
Alfajores (Caramel Sandwich Cookies) by Audrey from Unconventional Baker
Vegan Sugar Cookies by Natasha from Salt and Lavender
Gluten-Free Holiday Thumbprint Cookies by Ashley from Blissful Basil
Vegan and Gluten-Free Sugar Cookies by Brandi from The Vegan 8
Almond Crescent Cookies by Audrey from Unconventional Baker
Apple Pie Vegan Protein Cookies by Gabriel from One Clever Chef
Cherry Chocolate Thumbprint Cookies by Megan from Allergy Awesomeness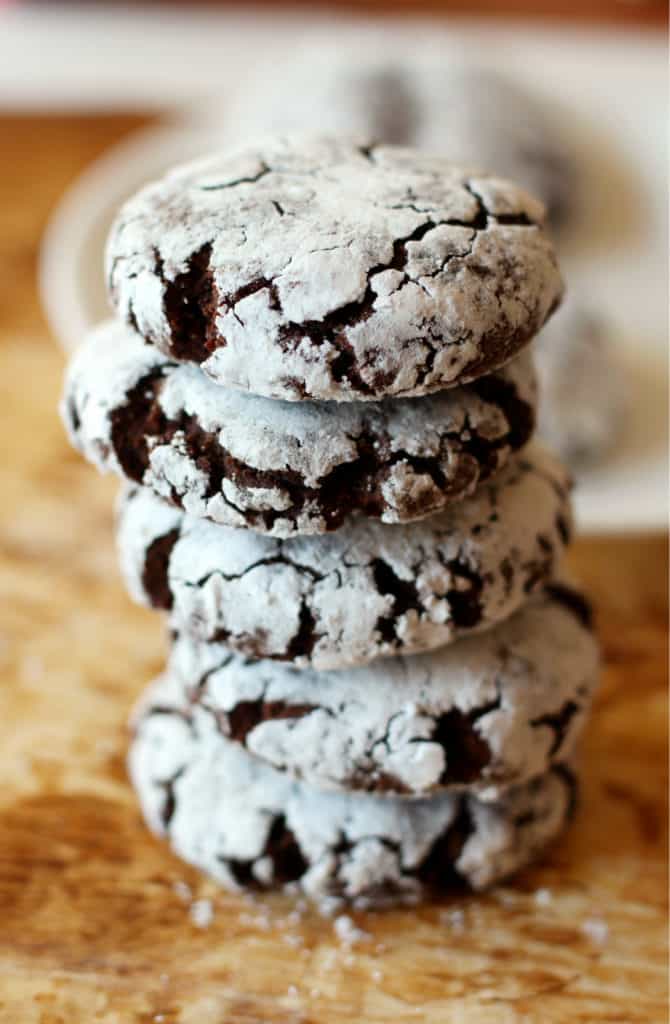 Chocolate Peppermint Crinkle Cookies by Rebecca from Strength and Sunshine
Chewy Vegan and Gluten-Free Gingerbread Cookies by Gwen from Delightful Adventures
No Bake Marzipan Rum Balls by Bianca from Elephantastic Vegan
Chewy Gluten-Free Chocolate Gingerbread Cookies by Jenn from Veggie Inspired
Cookie Butter Pinwheel Cookies by Alisa from Go Dairy Free
Vegan Gingerbread Men by Sara from Beaming Banana
Chocolate Dipped Rosemary Shortbread Cookies by Sarah from My Darling Vegan
German Spiced Cookies by Alexandra from Occasionally Eggs
Pine Needle Shortbread Cookies by Melanie from A Virtual Vegan
Oatmeal Date and Pecan Cookies by Amanda from My Goodness Kitchen
Perfect Vegan Snickerdoodles by Melanie from A Virtual Vegan
Vegan Cranberry Pistachio Biscotti by Linda from Veganosity