Do you love tacos as much as we do? Then you're at the right place! These 15 vegan tacos are all super delicious, easy to make, and most of them are also pretty healthy. It's like a giant Mexican feast!

Are you a fan of Taco Tuesday but you want to avoid meat and dairy? Don't worry! Vegan tacos are far from boring! We've got a great variety of different fillings that are perfect for the whole family!
We've got something for every taste! Here are some examples of the plant-based tacos in this roundup:
crispy vegan cauliflower tacos (we have different flavors: buffalo, tandoori, and coconut lime)
tempeh tacos
lentil tacos
vegan "chicken" tacos with TVP soy strips
pinto bean tacos
jackfruit tacos
Hawaiian tofu tacos with grilled pineapple
and sooo much more!
So let's get ready for a giant taco feast!
As always, click on the heading above each photo to see the actual recipe.
15 Drool-Worthy Vegan Tacos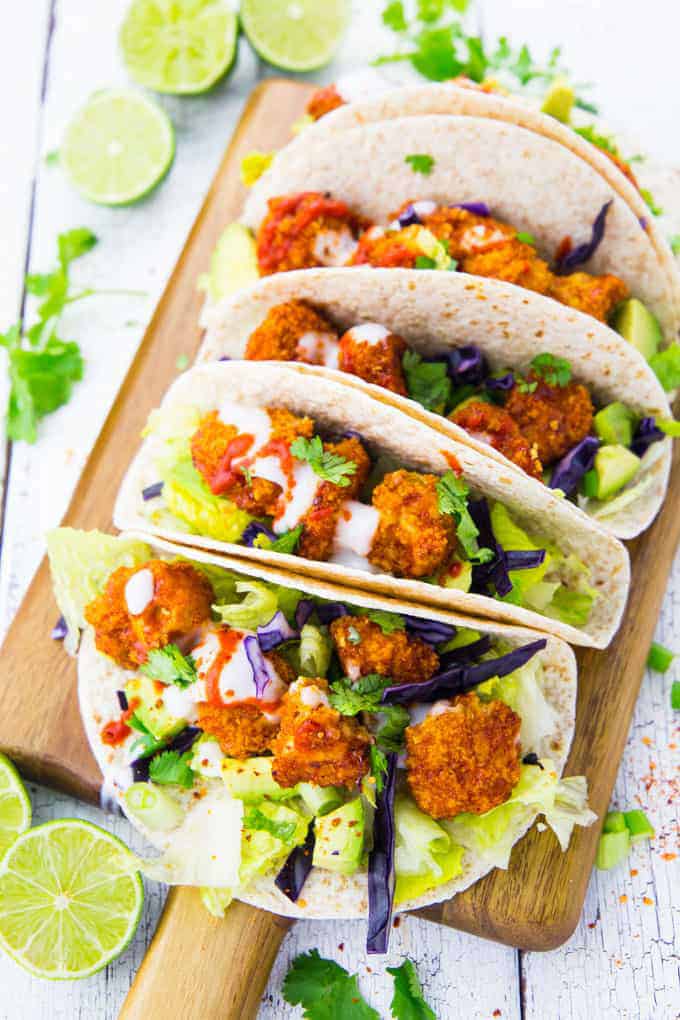 These vegan cauliflower tacos with vegan yogurt garlic sauce are the perfect comfort food! They're super crispy, easy to make, and sooo delicious!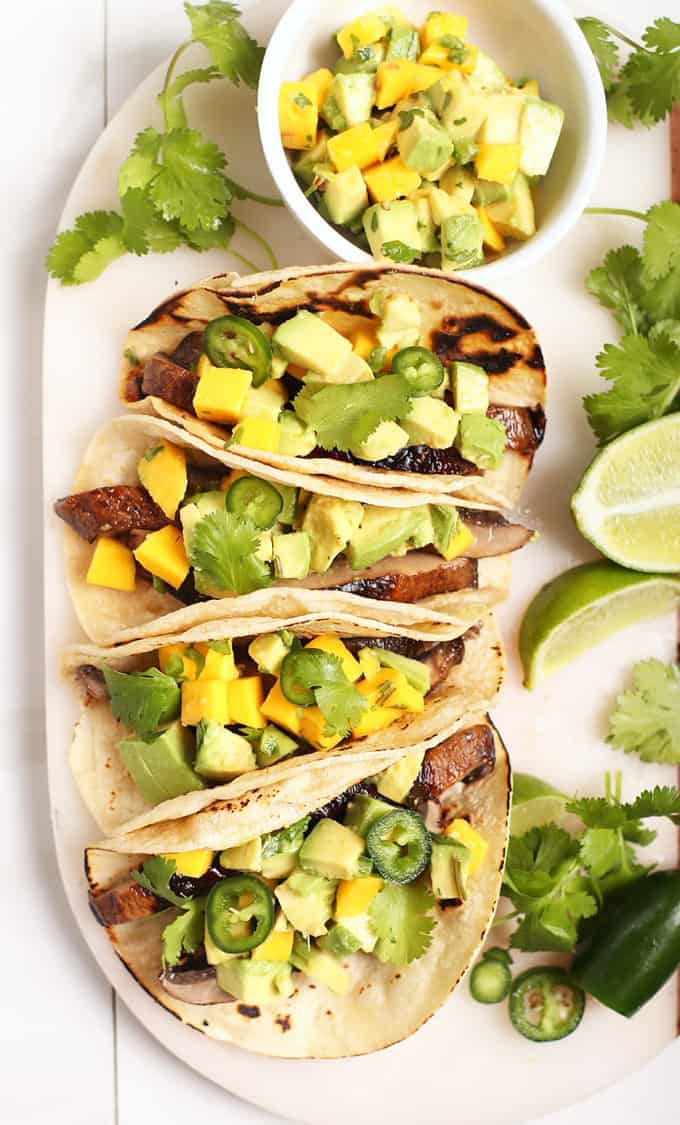 Sarah from My Darling Vegan used grilled portobello steaks and avocado mango salsa for her tacos. They're naturally gluten-free and make such a delicious and light meal.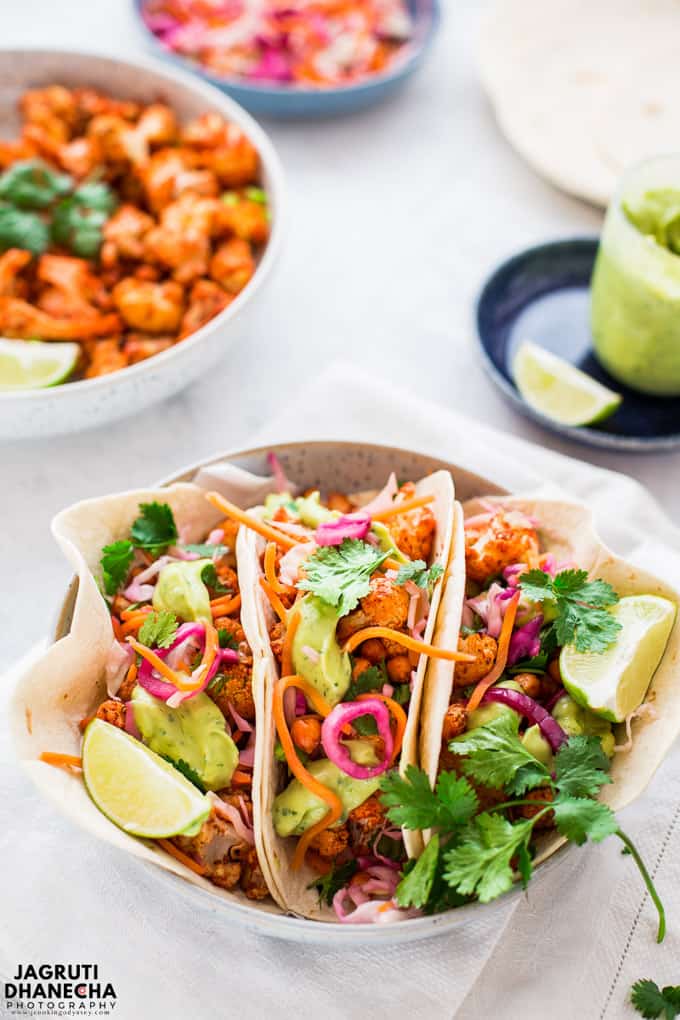 Don't these cauliflower chickpea tacos by Jagruti from Jagruti's Cooking Odyssey look super delicious? Jagruti used cauliflower florets and chickpeas that are coated with tangy tandoori marinate and baked until golden.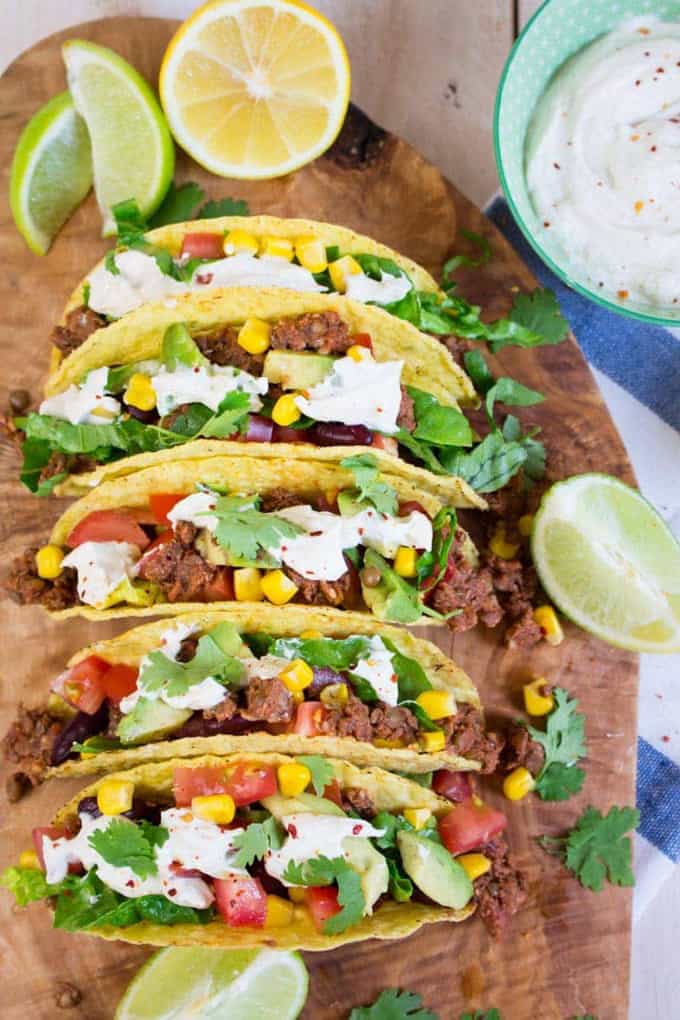 Who needs ground beef when you can fill your tacos with this delicious lentil walnut meat? These tacos with lentil walnut meat and homemade cashew sour cream are a real crowd-pleaser! We can't get enough of them around here!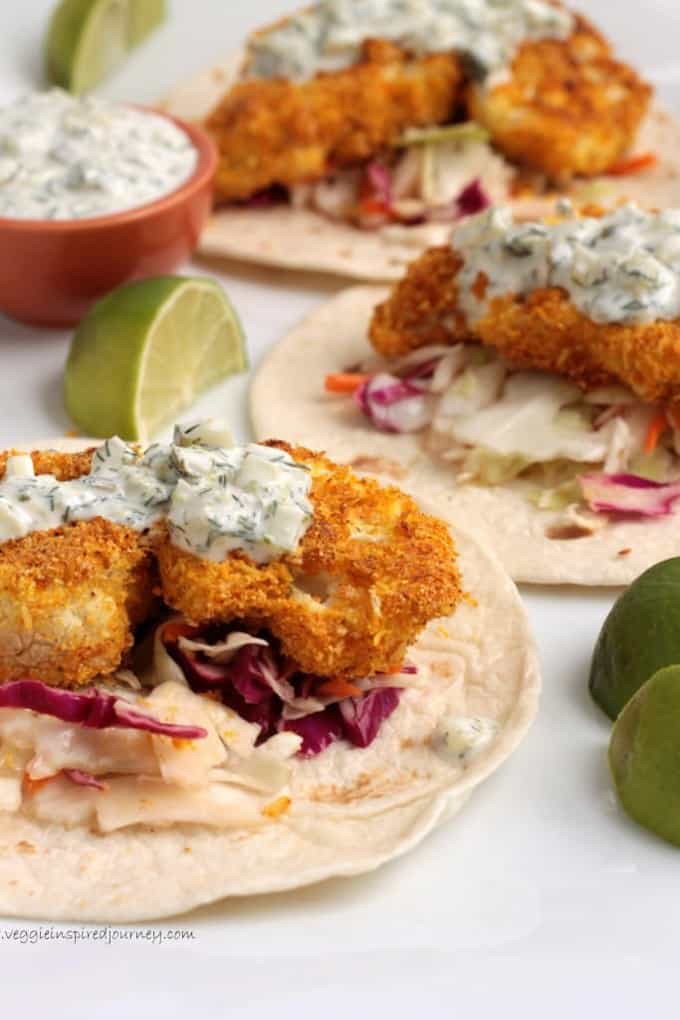 Don't these coconut lime baked cauliflower tacos by Jenn from Veggie Inspired look super crispy? And don't forget the sweet and sour crunchy slaw and the creamy tangy tartar sauce !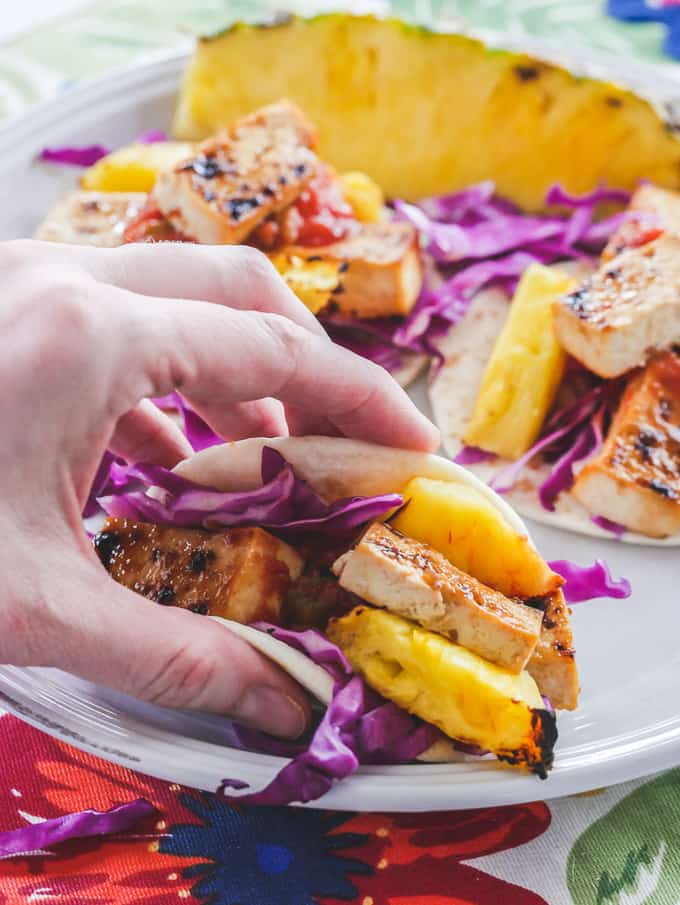 These vegan Hawaiian tofu tacos with grilled pineapple by Katie from Sweet Veg Table are perfect for summer! They're filled with tofu marinated in teriyaki sauce, grilled pineapple, and crispy cabbage.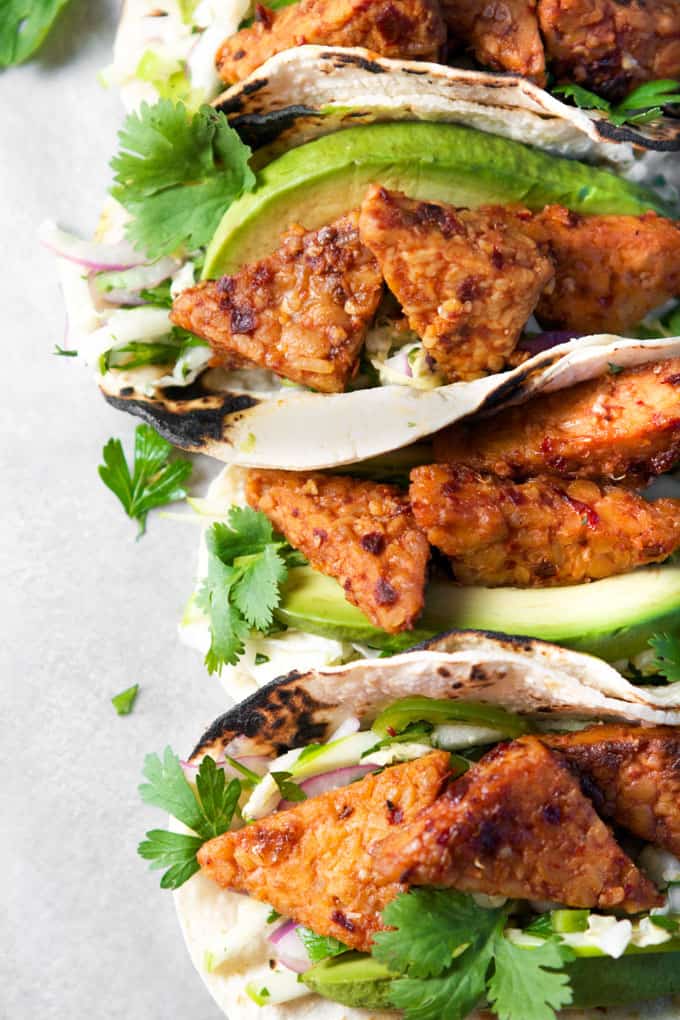 Yummy! These spicy chipotle tempeh tacos with green apple slaw by Lauren from Zestful Kitchen look super comforting! And the best thing is that they're super healthy at the same time.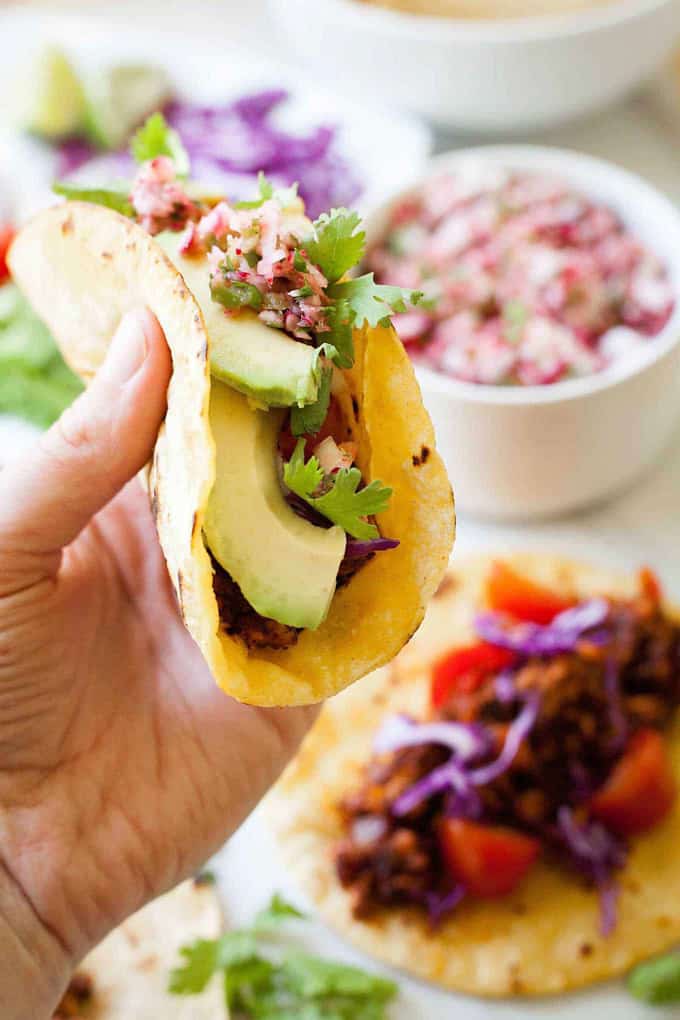 These vegan tempeh tacos by Lindsay from The Live-In Kitchen are fresh and easy to make. The tempeh mixture is also a great filling for burritos or a topping for salads.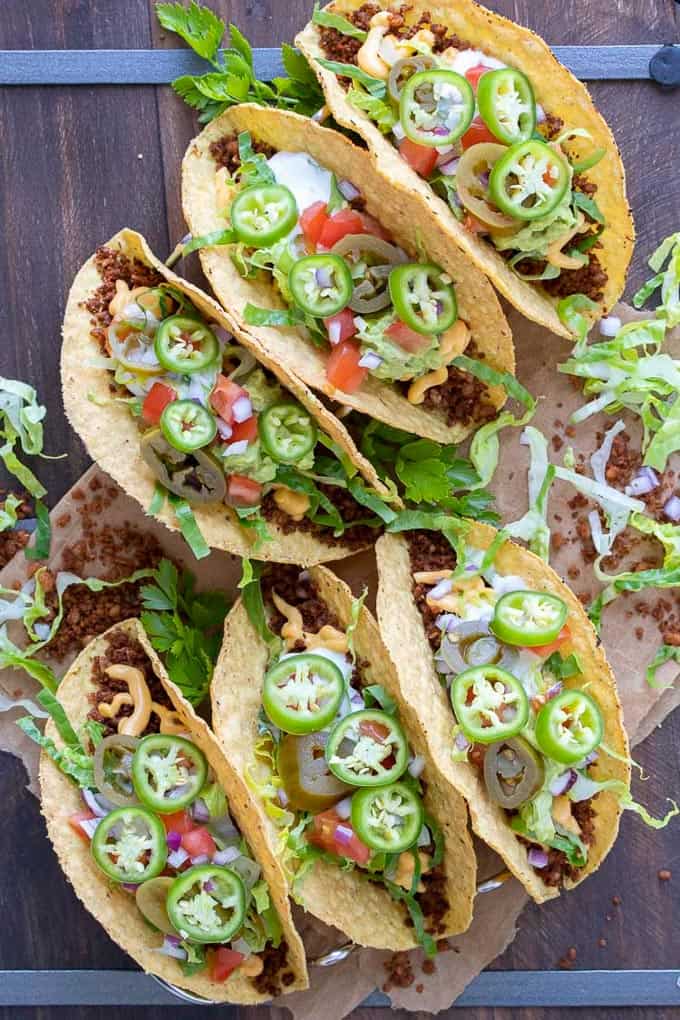 This low-fat vegan taco meat by Sophia from Veggies Don't Bite looks so much like regular taco meat! Sophia used dried chickpeas and brown rice as a base for her plant-based tacos.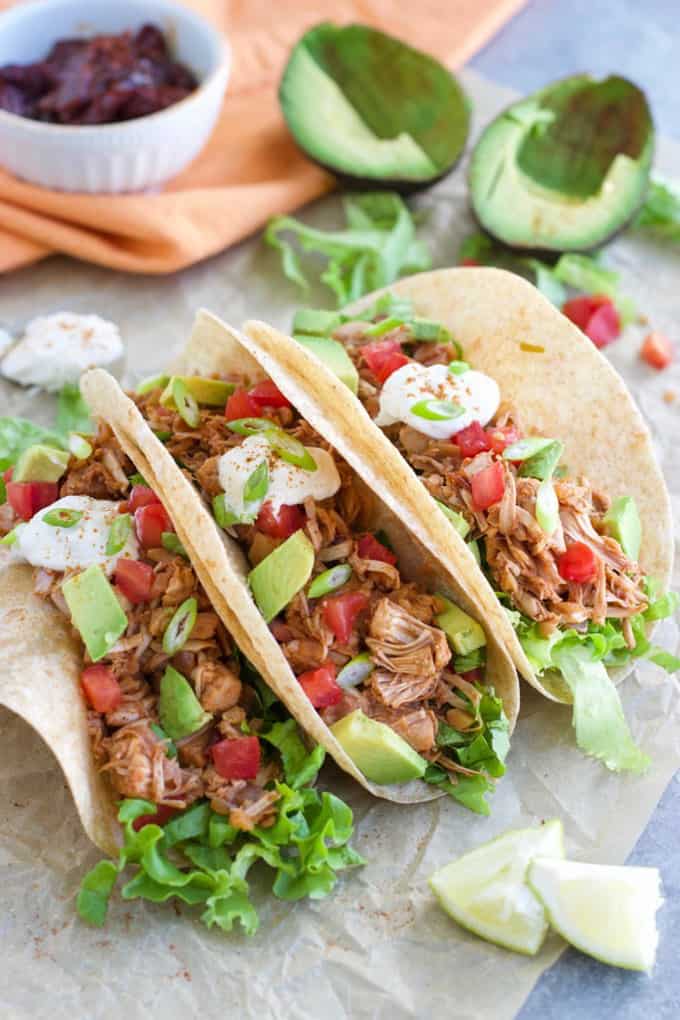 Have you ever tried jackfruit? If not you should really give these jackfruit tacos by Stacey from Stacey Homemaker a try. They're easy to make and ready in just 30 minutes. Besides, they're vegan and gluten-free.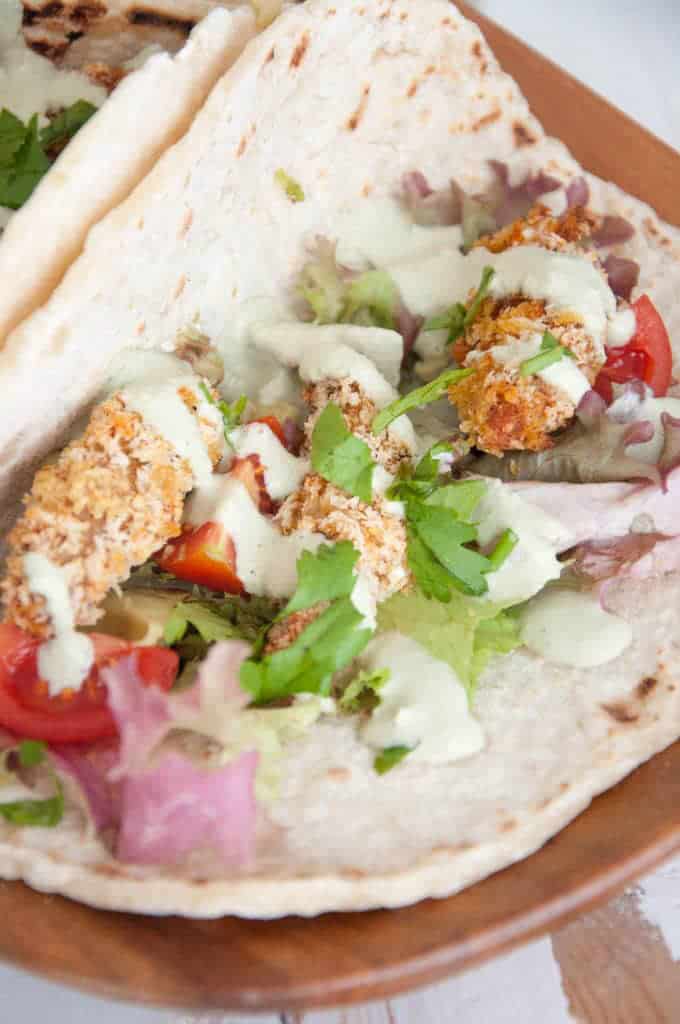 Don't these vegan chicken tacos by Bianca from Elephantastic Vegan look super comforting? Bianca filled her tacos with TVP Soy strips, salad, avocado, and tomatoes. And don't forget to top them off with cilantro coconut sauce!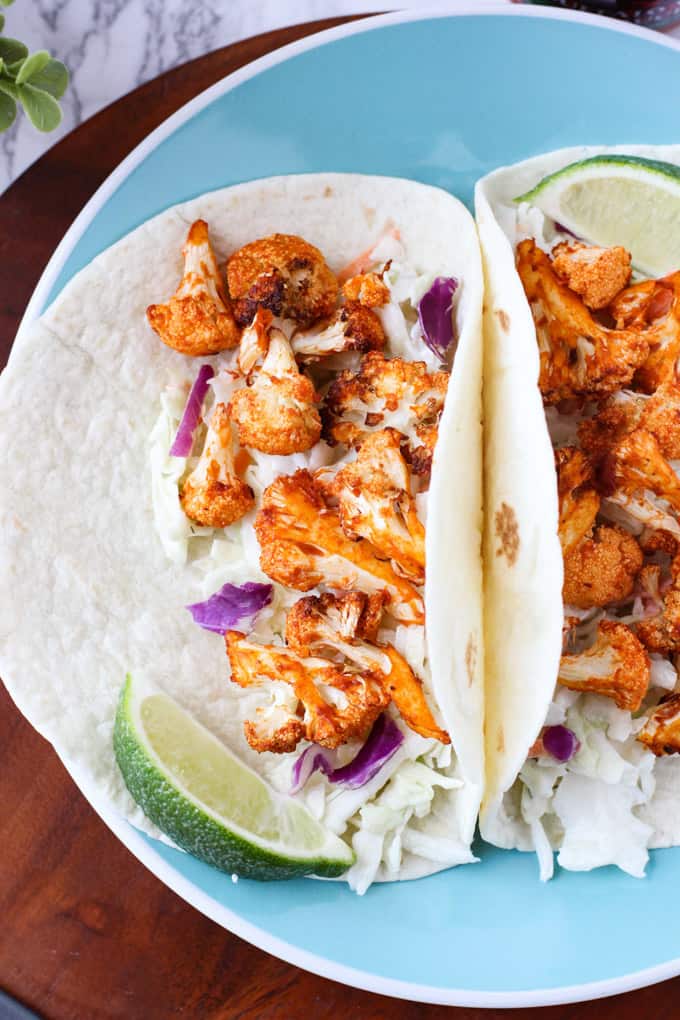 These spicy cauliflower buffalo tacos by Liz from I Heart Vegetables make a delicious and easy weeknight dinner. You can either make them in the oven or in the air fryer. If you're looking for a low carb version, you could also serve them in romaine lettuce leaves.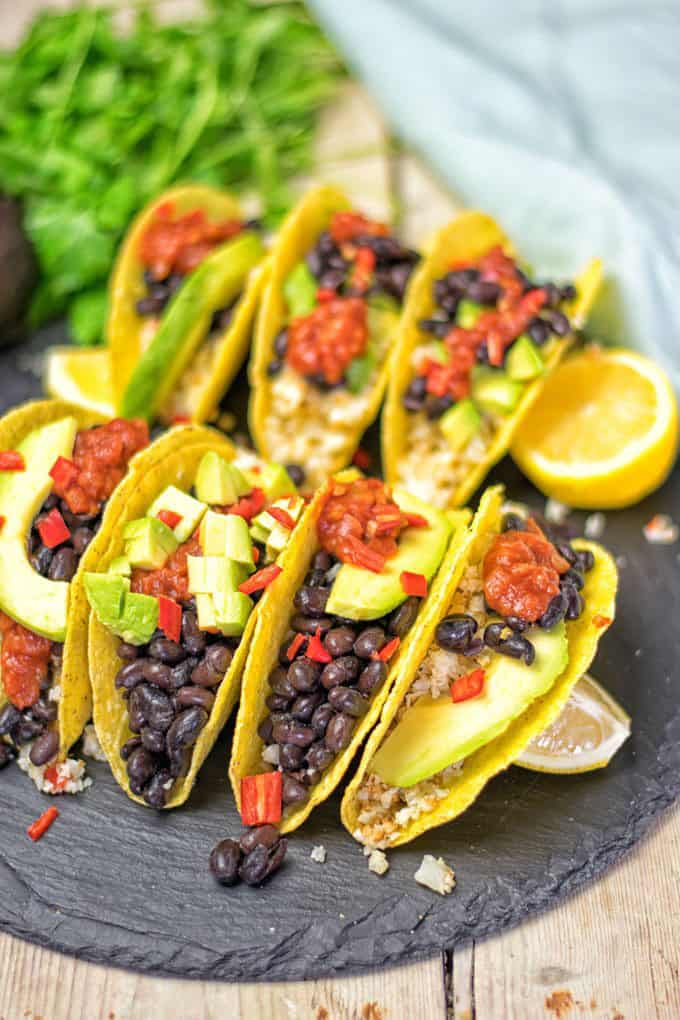 Are you looking for a healthier recipe for plant-baed tacos? Then you should try these Mexican cauliflower rice tacos by Florian from Contentedness Cooking. They make a great vegan lunch or dinner. And you need only 5 ingredients to make them!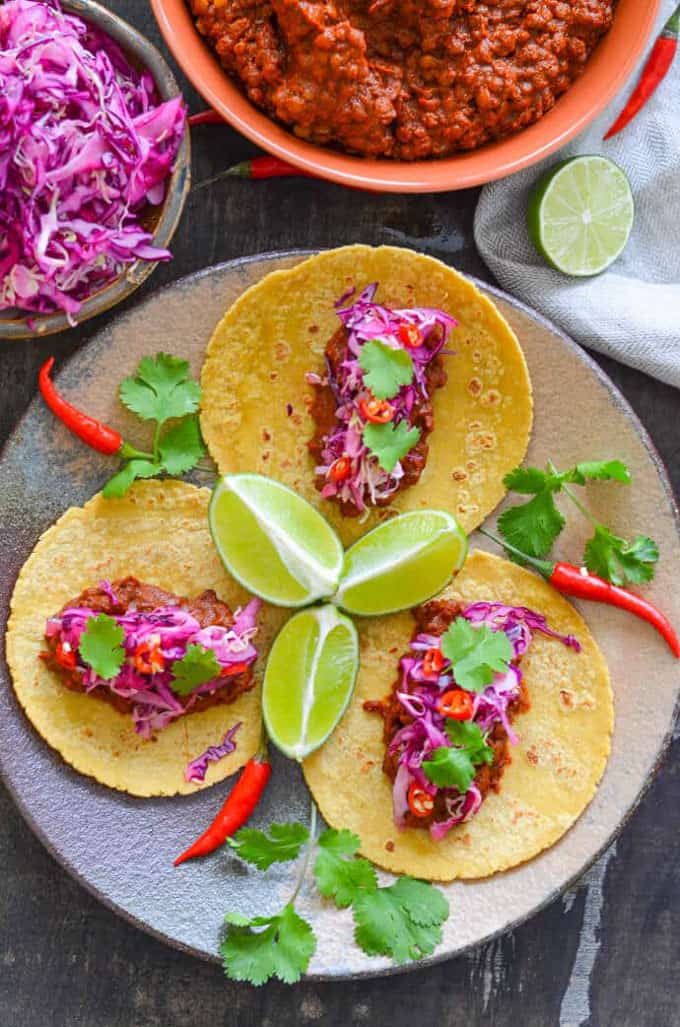 You can make these enchilada lentil tacos with lime slaw by Melanie from A Virtual Vegan on the stove or in the slow cooker. The saucy lentils are also great for burritos!
These vegan pinto bean tacos by Christel from Diabetes Strong are delicious, healthy, and super easy to make. They're ready in less than 20 minutes. And you need only 8 ingredients to make them.
These jackfruit tacos are the ultimate comfort food! The tacos are so delicious, completely vegan, and ready in only 30 minutes!
I LOVE TO HEAR FROM YOU GUYS!
I hope you like these vegan tacos as much as we do around here.
Don't forget to pin or share this post so you have these vegan taco recipes ready when you need them!
If you give any of these recipes a try, I'd love to know what you think about it. Just leave me a comment below. Your comments really make my day!
You like my recipes and want to see more? Then follow me on Facebook, Instagram, or Pinterest!
Sina