I absolutely LOVE one pot meals! Especially on busy weekdays, they can be an absolute time saver! So this month's roundup is all about easy vegan one pot meals!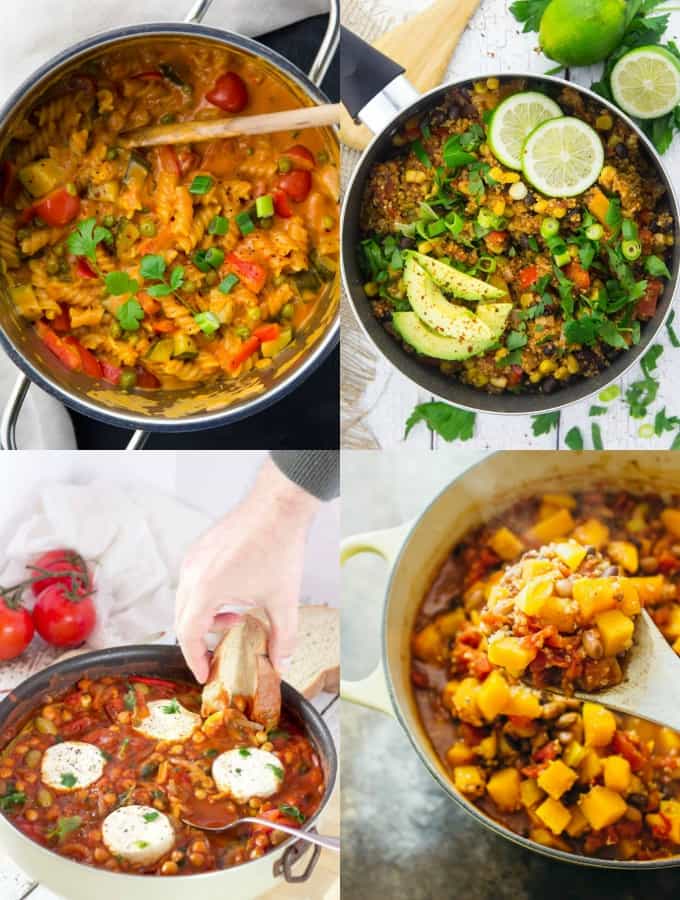 I really love cooking, but sometimes I just don't have enough time to spend hours in the kitchen. Life can just be too hectic and let's be honest, after a long day at work we sometimes just want to crash on the couch and relax.
These 30 vegan one pot meals are perfect for these days. All of these recipes are complete meals that are made in only one cooking vessel. This is not only super easy but it also means less washing-up.
Yaaay!! I mean who would say no to less work, right?
As every month, I teamed up with some fellow food bloggers to provide you with an awesome list of vegan recipes for the whole family.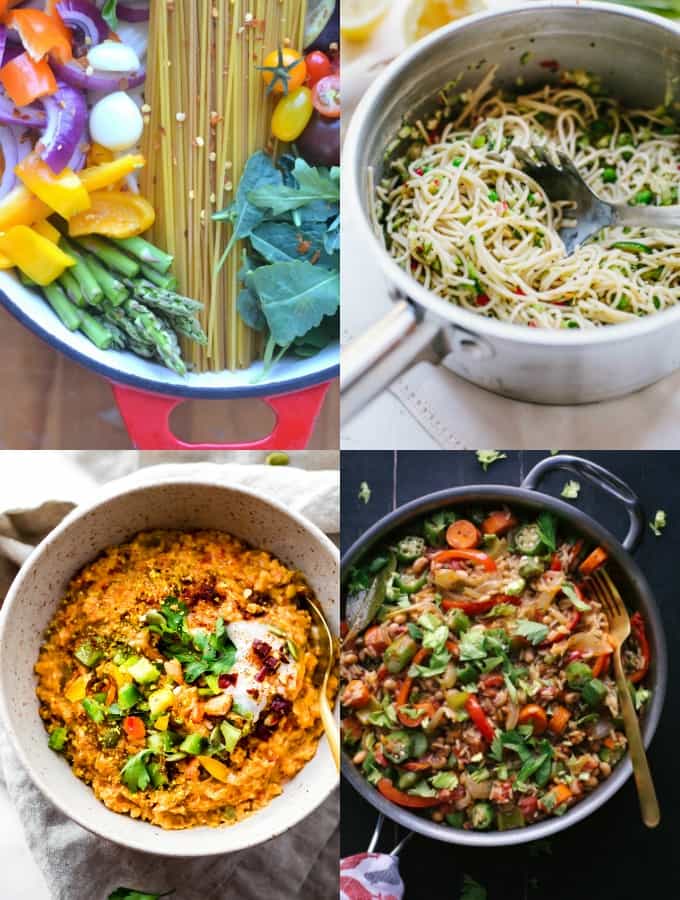 This roundup of 30 vegan one pot meals includes something for every taste.
We've got:
vegan one pot pasta
vegan one pot curries
one pot rice dishes
one pot soups
and a couple of vegan stews
All of these recipes look SO comforting, which makes them perfect for fall. Just click on the title beneath each photo to be redirected to the recipe. I hope you like these recipes as much as I do!
So let's get started…
30 Easy Vegan One Pot Meals
Super Creamy One Pot Pasta with Coconut Milk and Red Curry Paste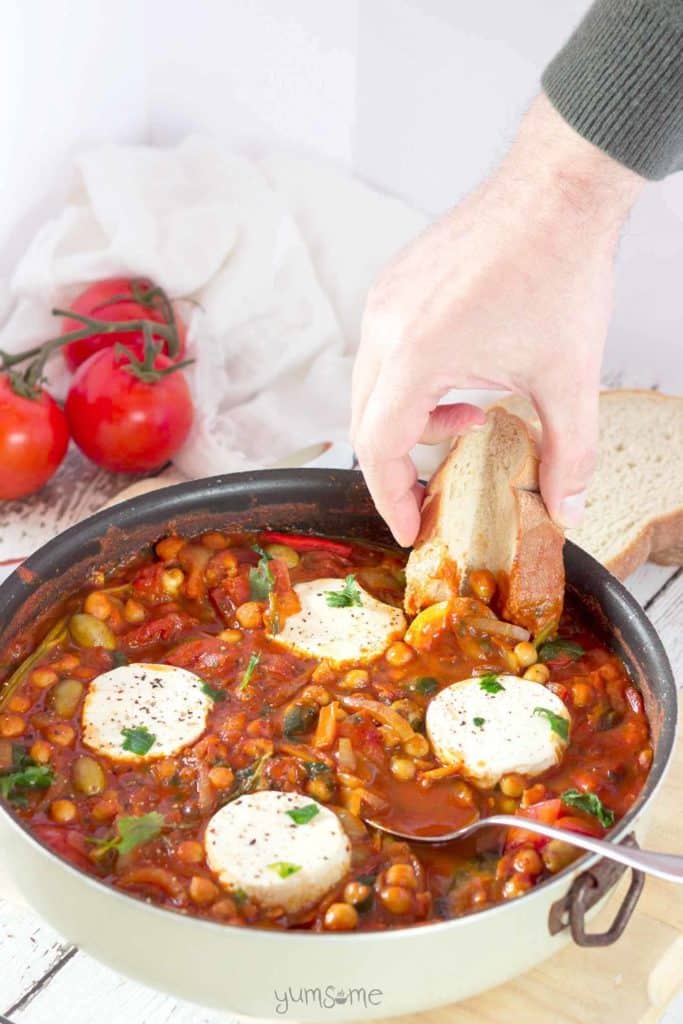 One Pan Vegan Chickpea Shakshuka by Nico from Yumsome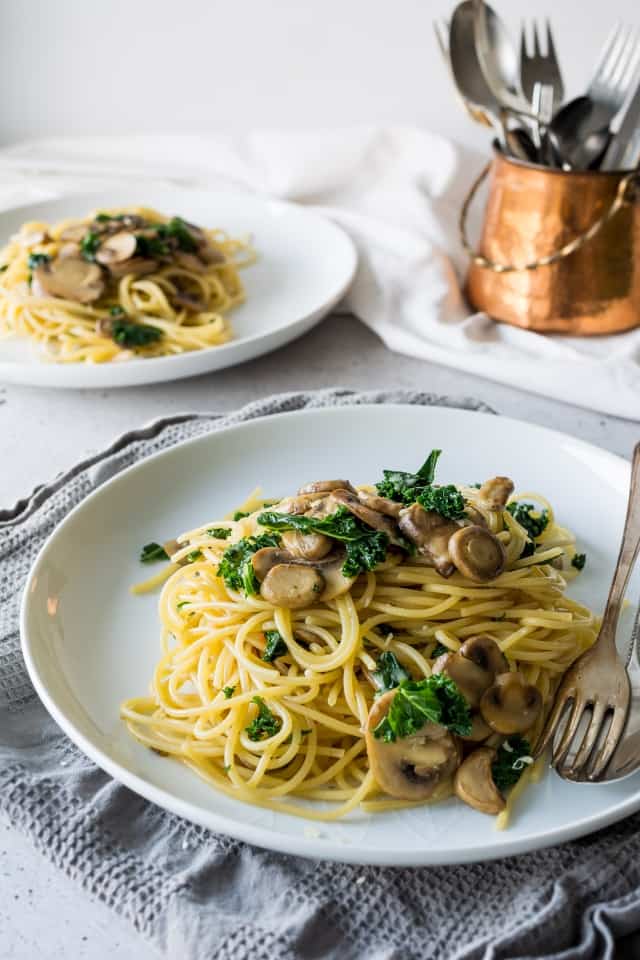 One Pot Kale Mushroom and Garlic Spaghetti by Lauren Caris Cooks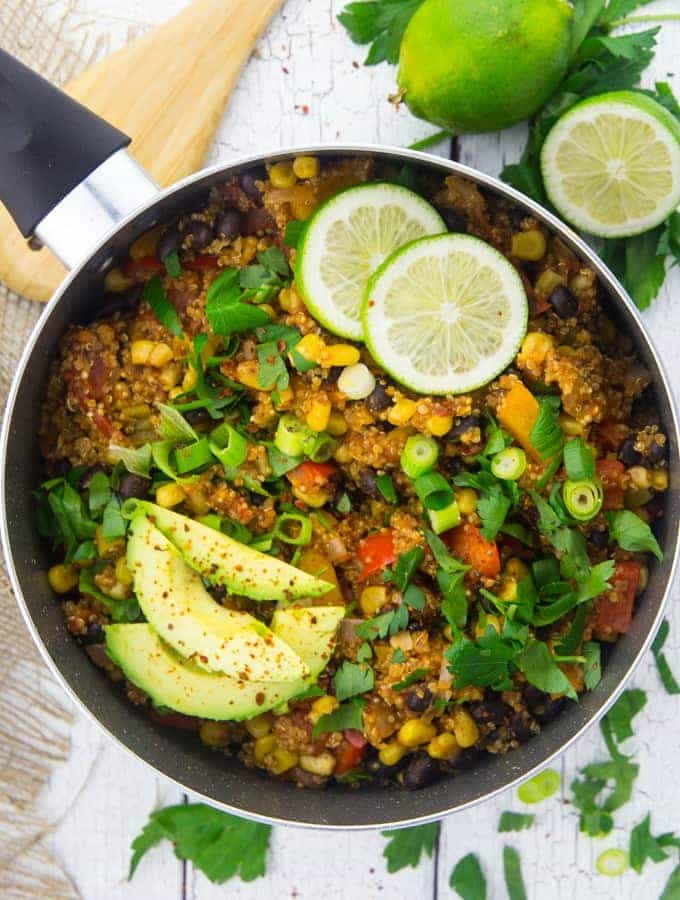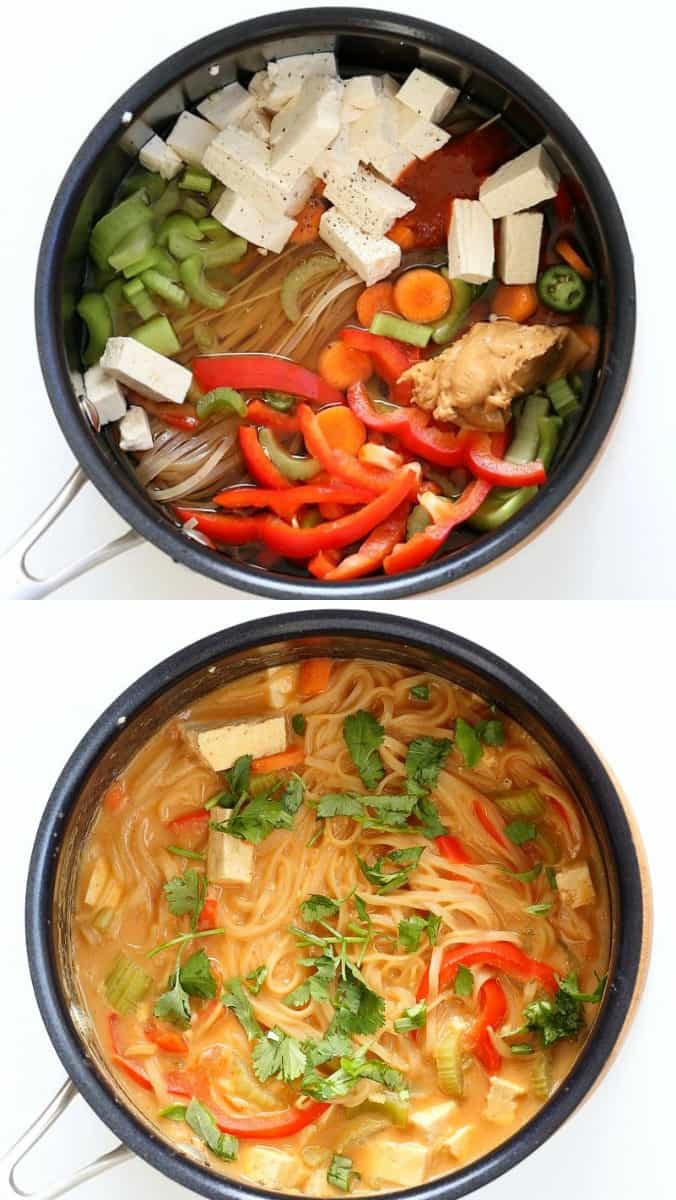 One Pot Peanut Sauce Noodles by Richa from Vegan Richa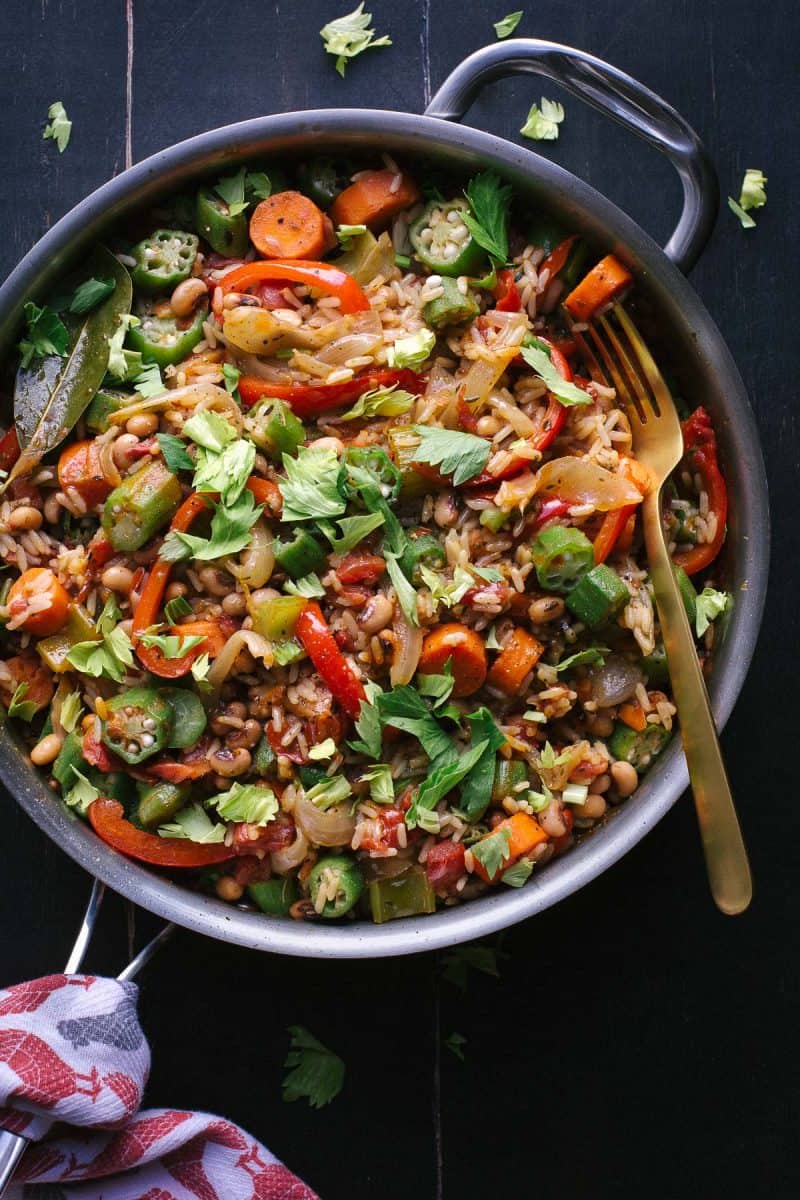 Vegetable Jambalaya by Caroline from Taste Love and Nourish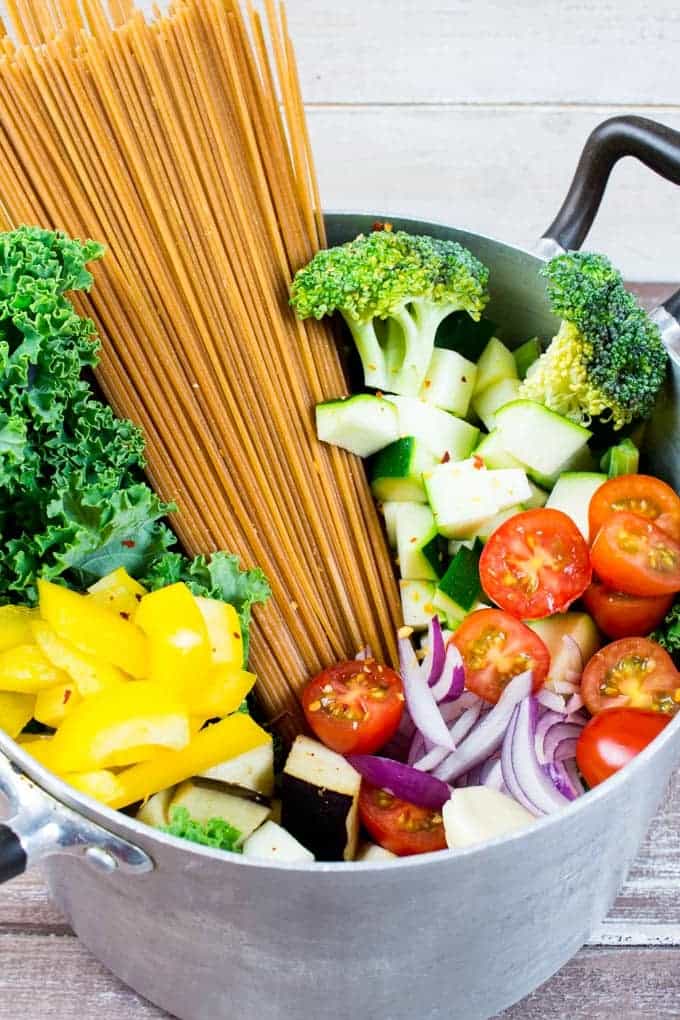 Vegan One Pot Spaghetti with Vegetables
Vegan Crock Pot Lentil Chili Lindsay from Cotter Crunch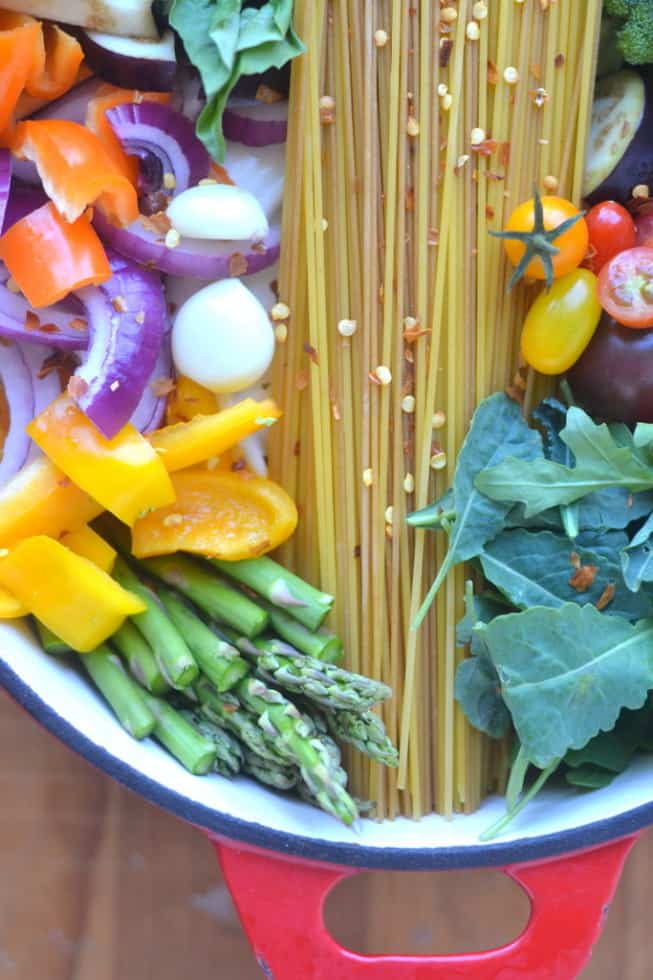 One Pot Farmers Market Pasta by Sue from The View From Great Island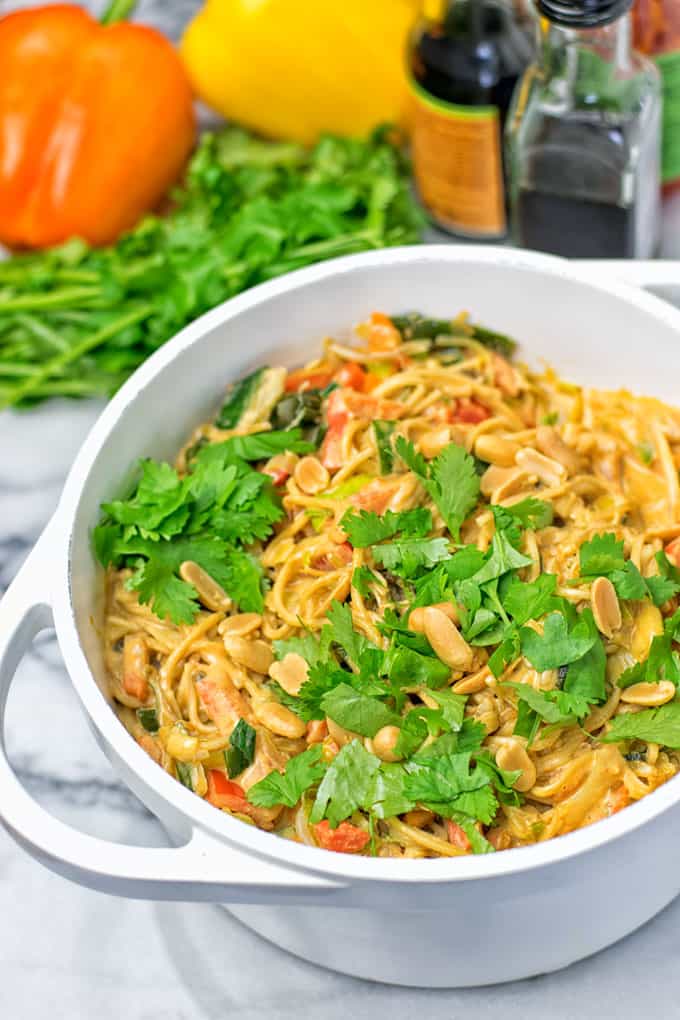 One Pot Pad Thai by Florian from Contentedness Cooking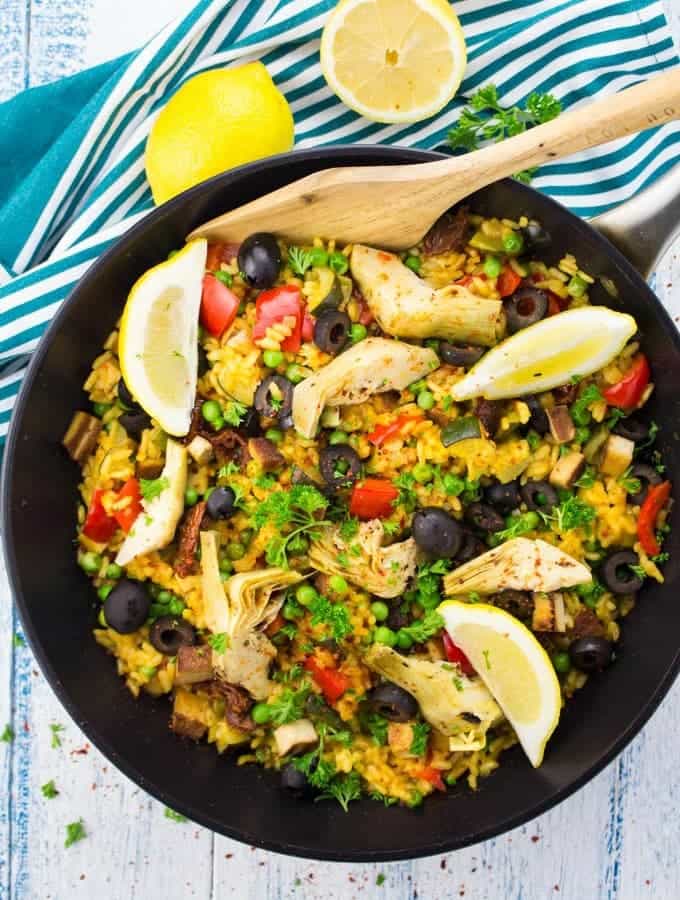 Vegan Paella with Artichokes and Smoked Tofu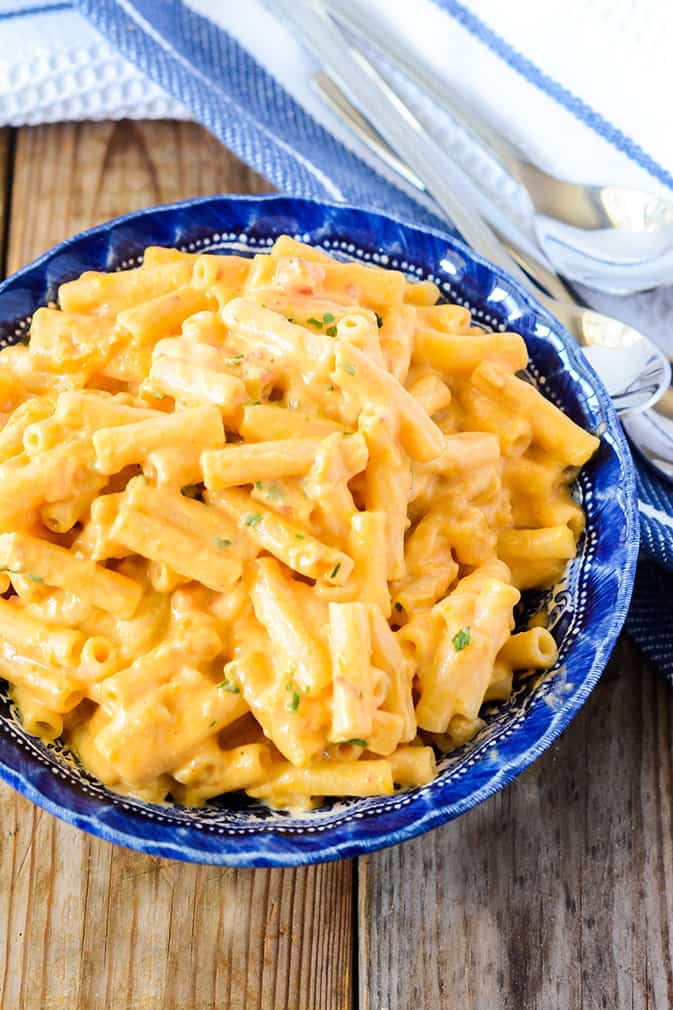 Vegan Mac and Cheese by Michelle from Healthier Steps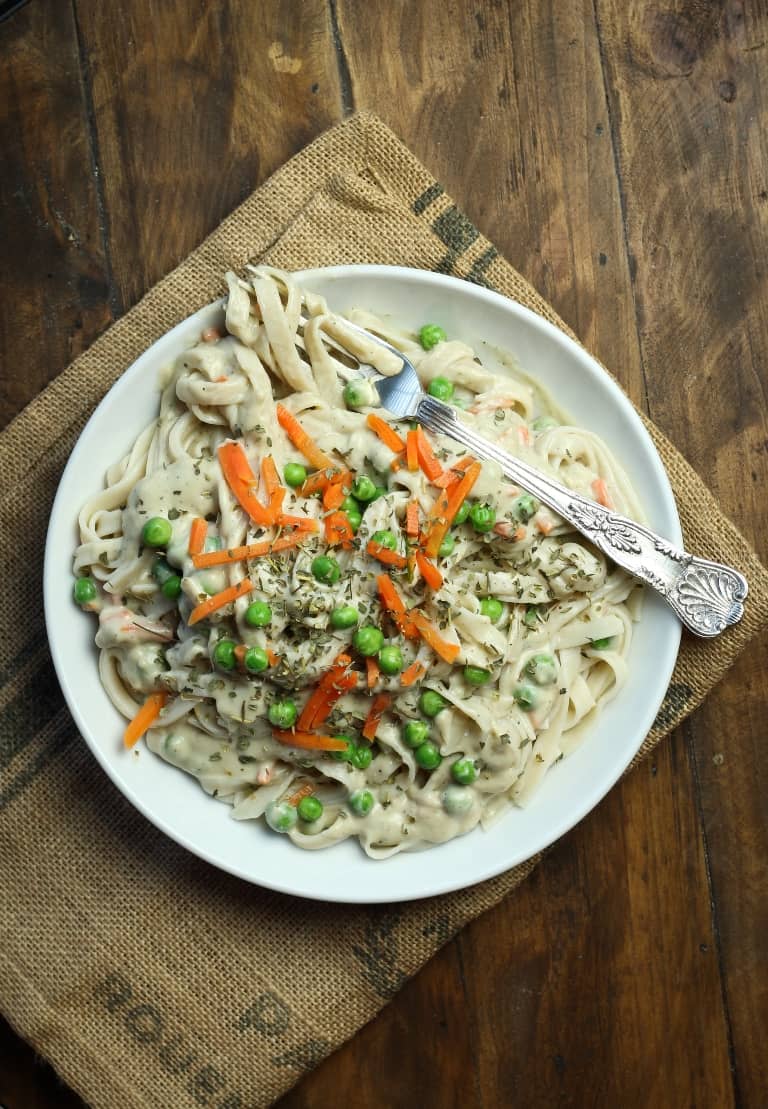 20 Minute Vegan Alfredo by Brandi from The Vegan 8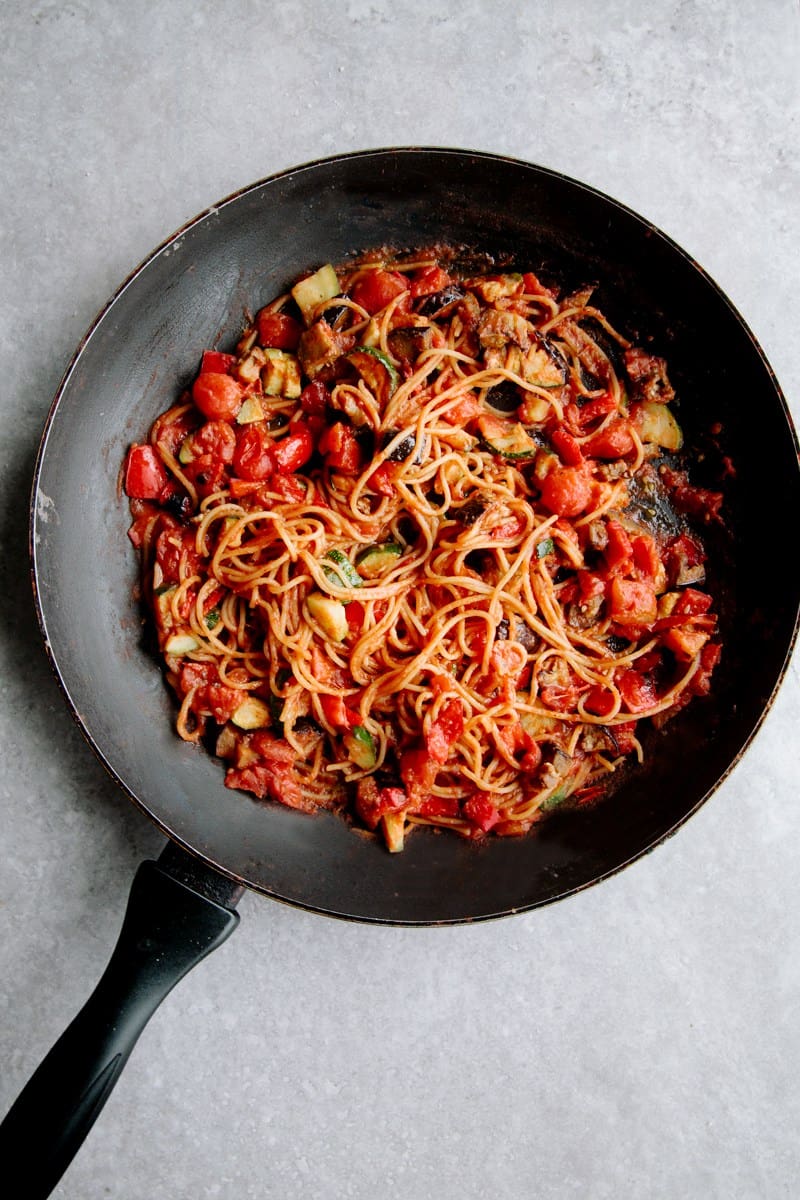 One Pot Ratatouille Spaghetti by Aimee from Wallflower Kitchen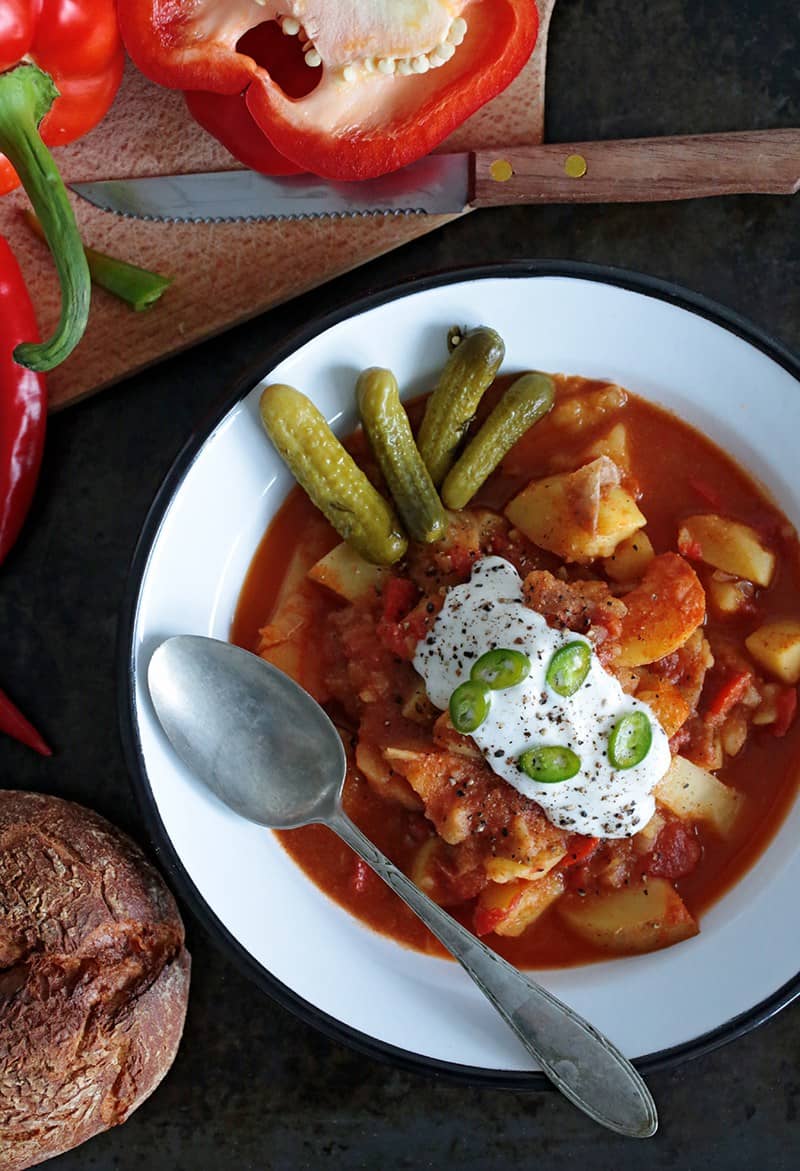 Vegan Hungarian Paprika Potato Stew by Evi from Green Evi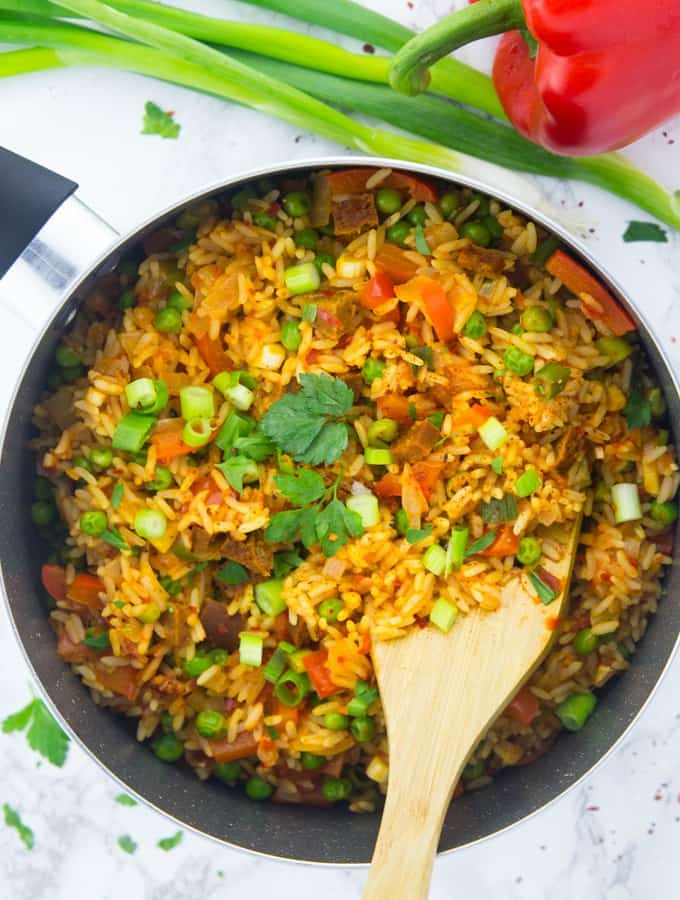 One Pot Vegetable Rice with Bell Pepper and Peas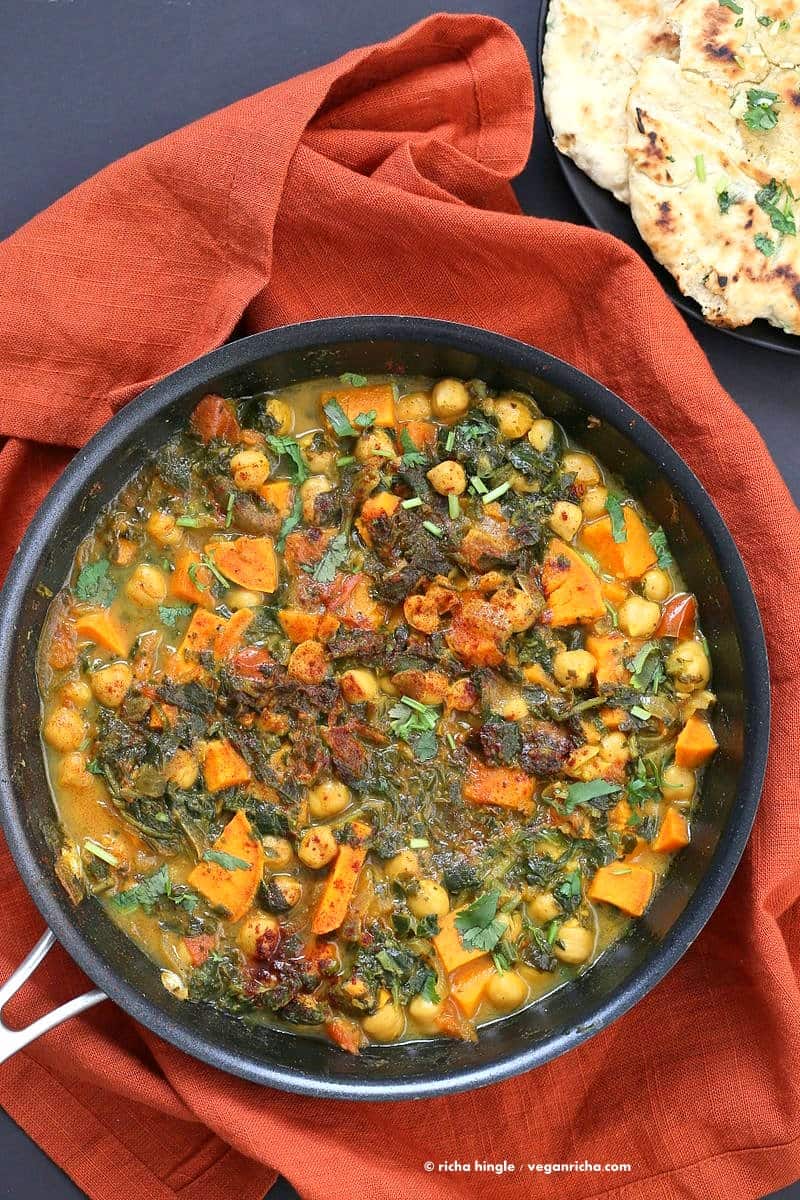 Chickpea Sweet Potato Spinach Curry by Richa from Vegan Richa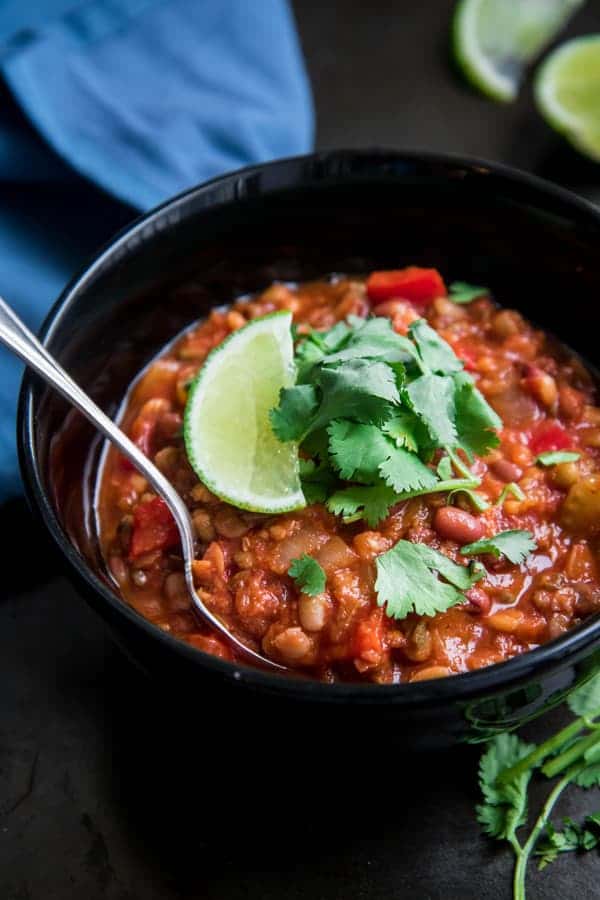 Sprouted Lentil Chipotle Chili by Jess from Choosing Chia
Vegan Lentil Stew by Michelle from Healthier Steps
10 Minute Vegan Tomato Pasta by Anne from The Mostly Healthy
Easy Stove Top Enchiladas with Cauliflower Rice by Izzy from She Likes Food
One Pot Red Lentil Dal by Florian from Contentedness Cooking
One Pot Courgette Pea Lemon Pasta by Aimee from Wallflower Kitchen
One Pot Asparagus and Spinach Gnocchi by Evi from Green Evi
Kale Sweet Potato White Bean Skillet by Kelly from Tasting Page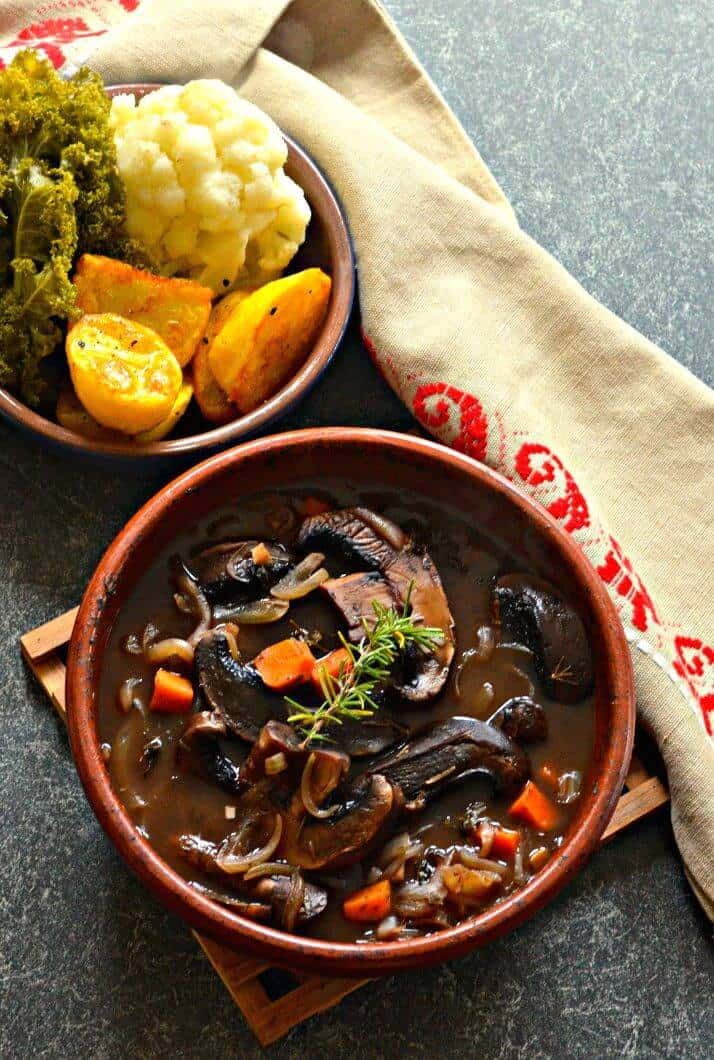 Portobello Pot Roast by Melanie from A Virtual Vegan
Butternut Squash Chili by Julia from The Savory Tooth
Mexican Brown Rice by Swati and Tushar from Watch What U Eat
Vegetarian Enchilada Soup by Melissa from The Stingy Vegan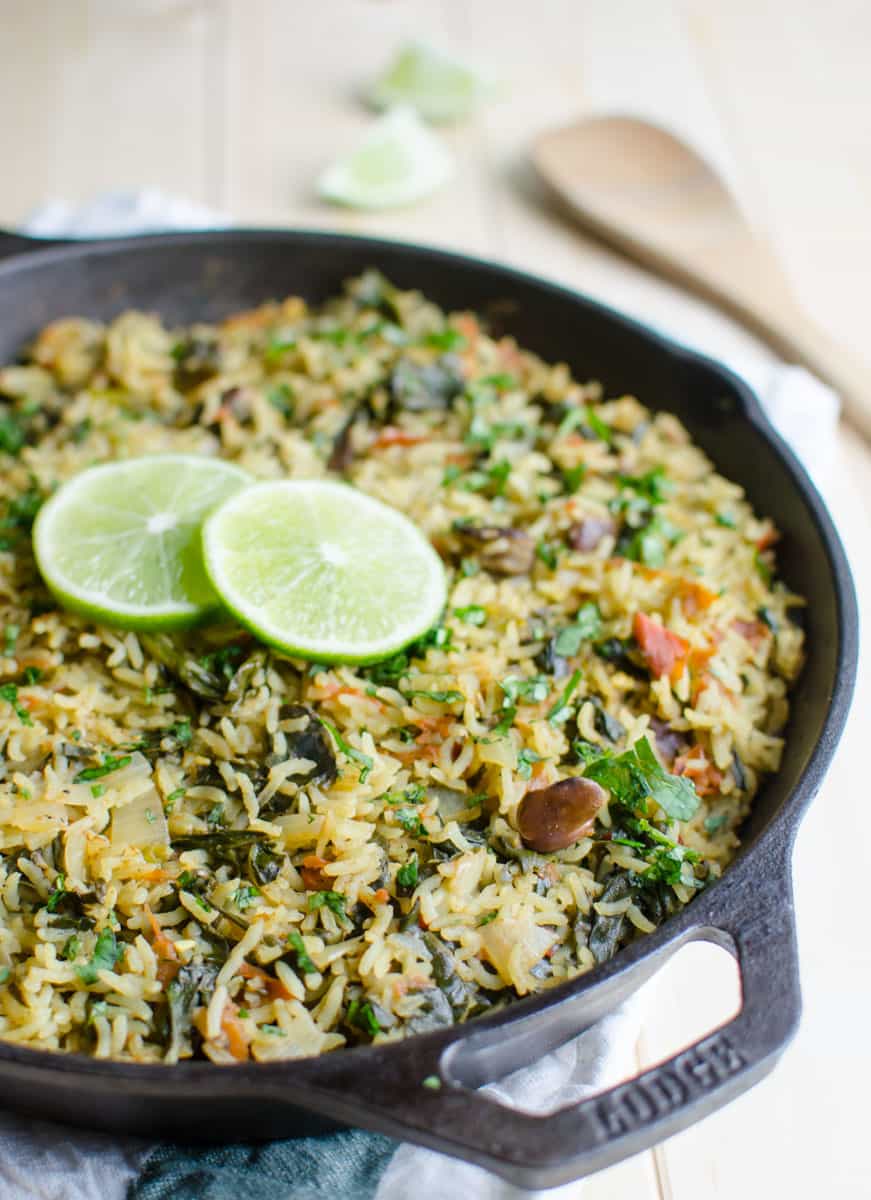 One Pot Spinach Rice by Swati and Tushar from Watch What U Eat