Are you looking for vegan salad recipes that aren't boring or plain? Then this is the perfect post for you! These 12 vegan salad recipes make the perfect lunch or dinner!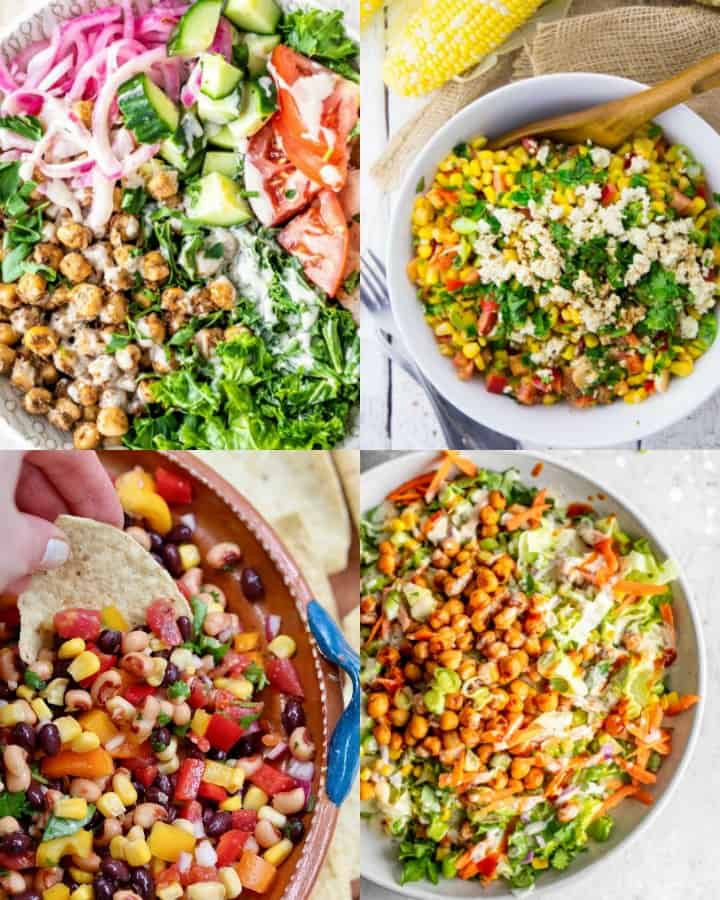 Salads definitely don't have to be boring and tasteless! On the contrary, vegan salads can be incredibly delicious and packed with flavor while still being super healthy!
And salads always make a great and easy lunch and dinner! I often crave comfort food like pasta, but sometimes all I want is a fresh and healthy salad!
This is especially the case after a period of eating lots of food, for example after the holidays! So start the year off right with these 12 easy vegan salad recipes!
As always, click on the heading above each photo to see the actual recipe.
12 Amazing Vegan Salad Recipes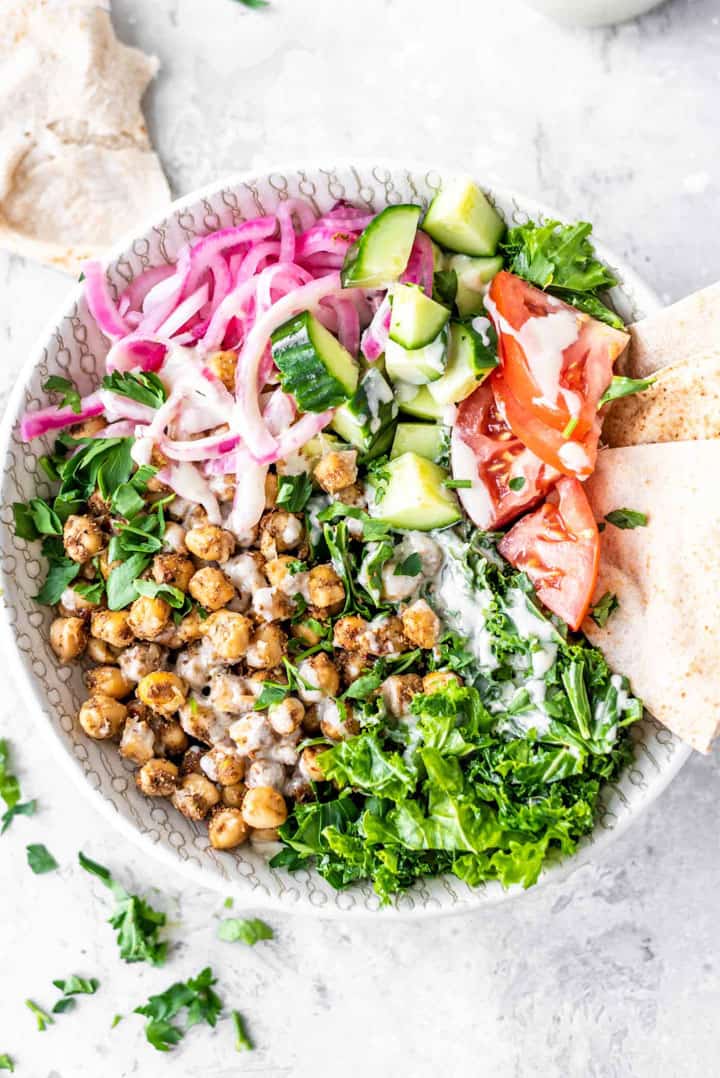 If you like shawarma, you should definitely try this vegan chickpea shawarma salad by Deryn from Running on Real Food. It's gluten-free, sugar-free, and perfect for the whole family.
This Mexican street corn salad with chipotle dressing makes such a great BBQ side! It's spicy, tangy, and super easy to make. Plus, it's entirely vegan and gluten-free.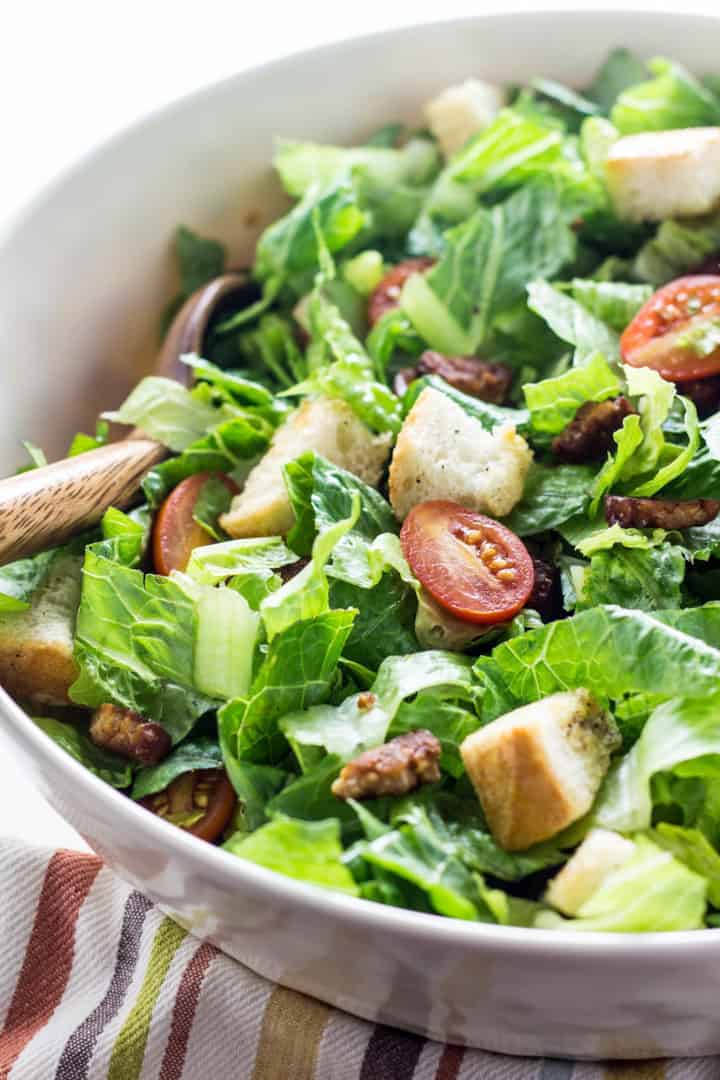 You like BLT sandwiches? Then try this vegan BLT salad with tempeh bacon by Melissa from Wee Little Vegans. Melissa used homemade croutons and a simple yogurt based ranch dressing for this healthy and delicious vegan salad.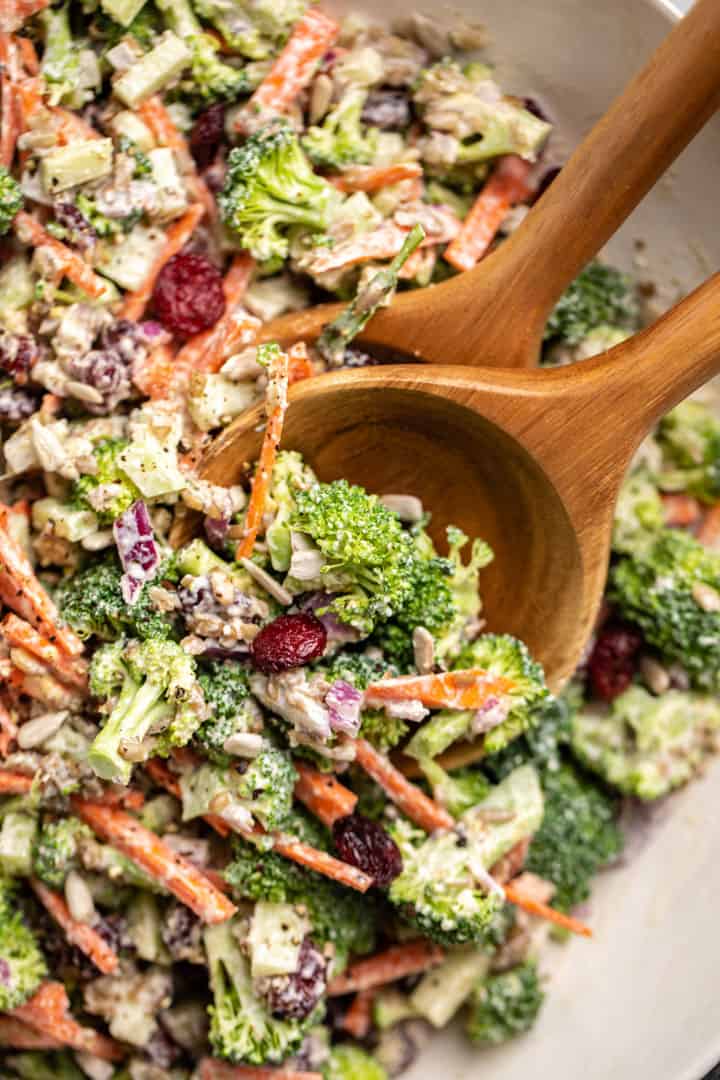 This crunchy broccoli salad by Caitlin from From My Bowl is super healthy and completely oil-free. It's perfect for a picnic or potluck.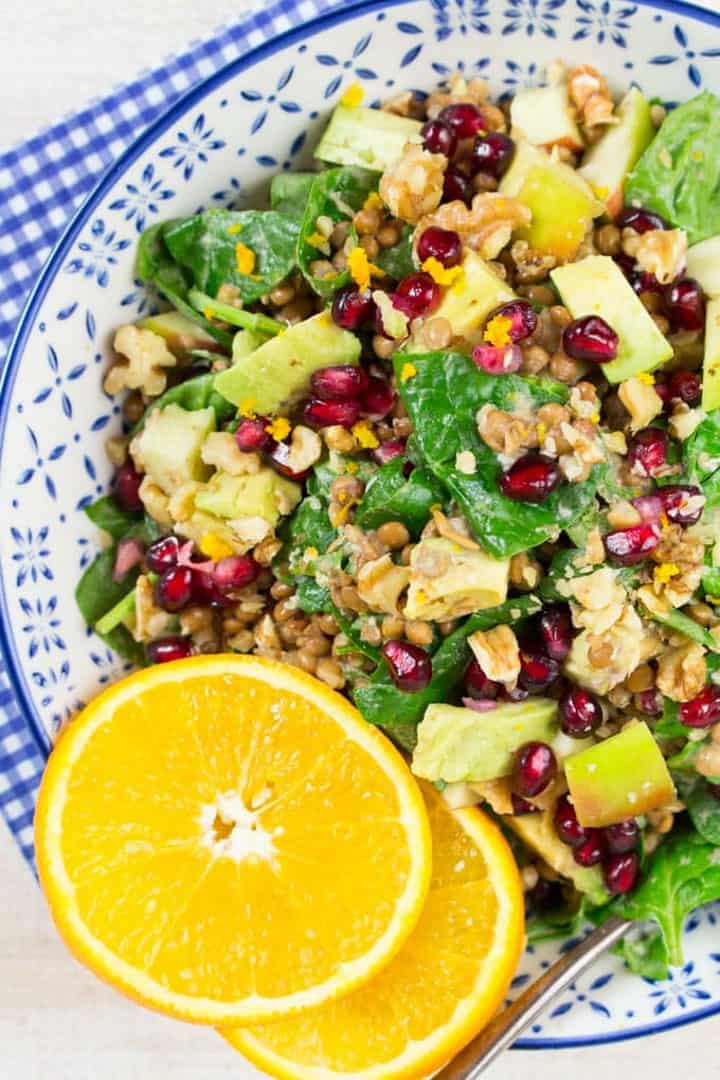 This vegan lentil salad with spinach, pomegranate, avocado, and walnuts is super delicious and packed with nutrients. For the dressing, I used tahini, olive oil, garlic, water, orange juice and orange zest.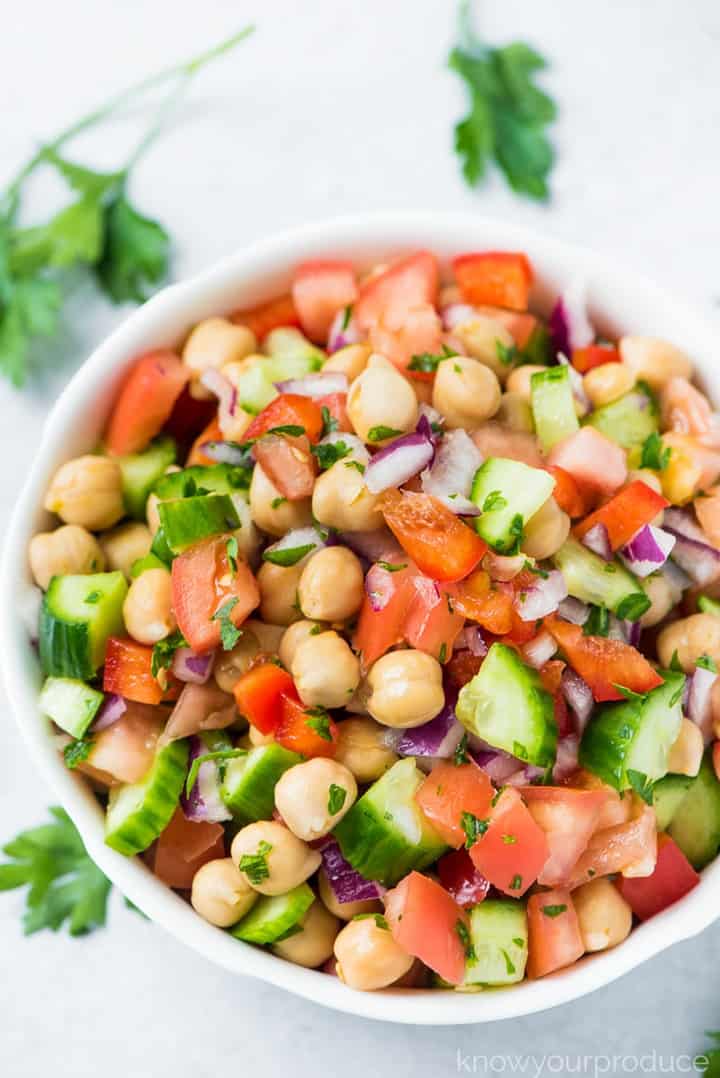 This chickpea salad by Courtney from Know Your Produce is light and refreshing. It's absolutely perfect for hot summer days when you don't feel like eating a heavy and warm meal!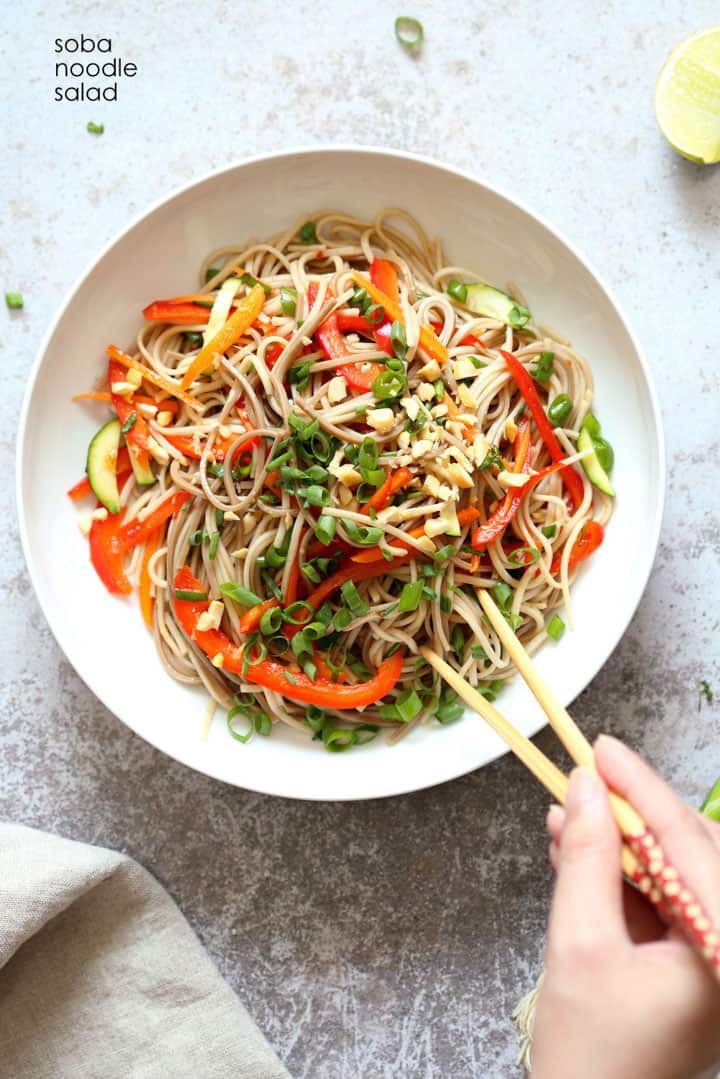 And here's another recipe that is perfect for hot summer days. Doesn't this cold soba noodle salad with lime ginger dressing by Richa from Vegan Richa look super delicious?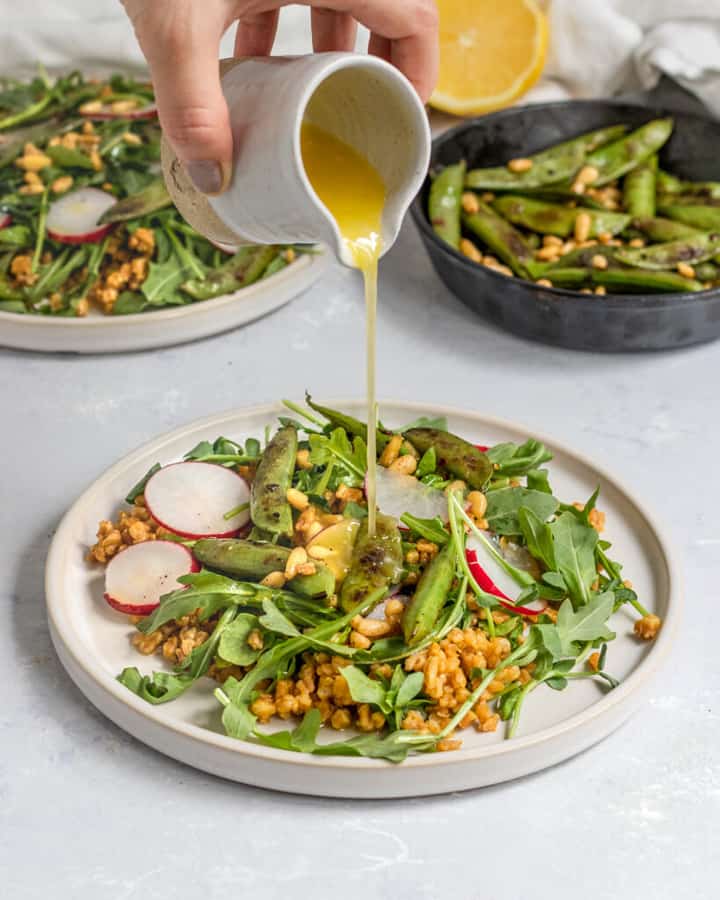 Doesn't this vegan snap pea arugula farro salad by Megan Ann from Short Girl Tall Order look super fresh and delicious? If you can find farro, you could also replace it with quinoa, millet, or brown rice.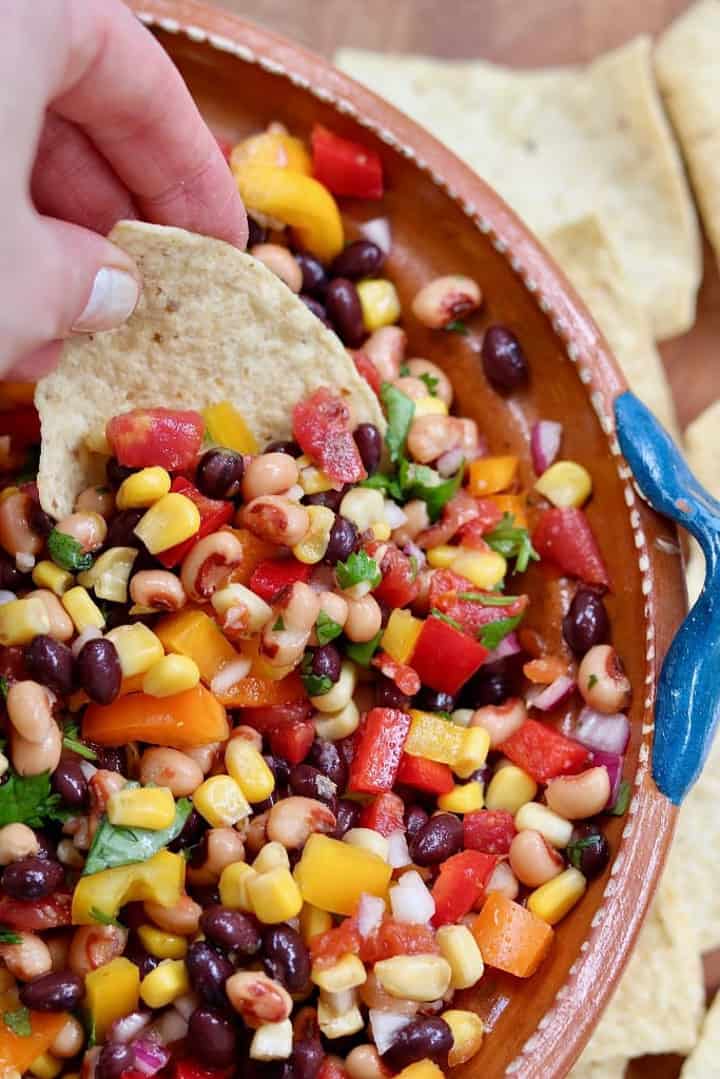 Have you ever heard of cowboy caviar or Texas caviar? It's a a cross between tomato salsa and a bean salad. This 15 minute cowboy caviar by Verna from The Cheeky Chickpea is perfect for your next BBQ!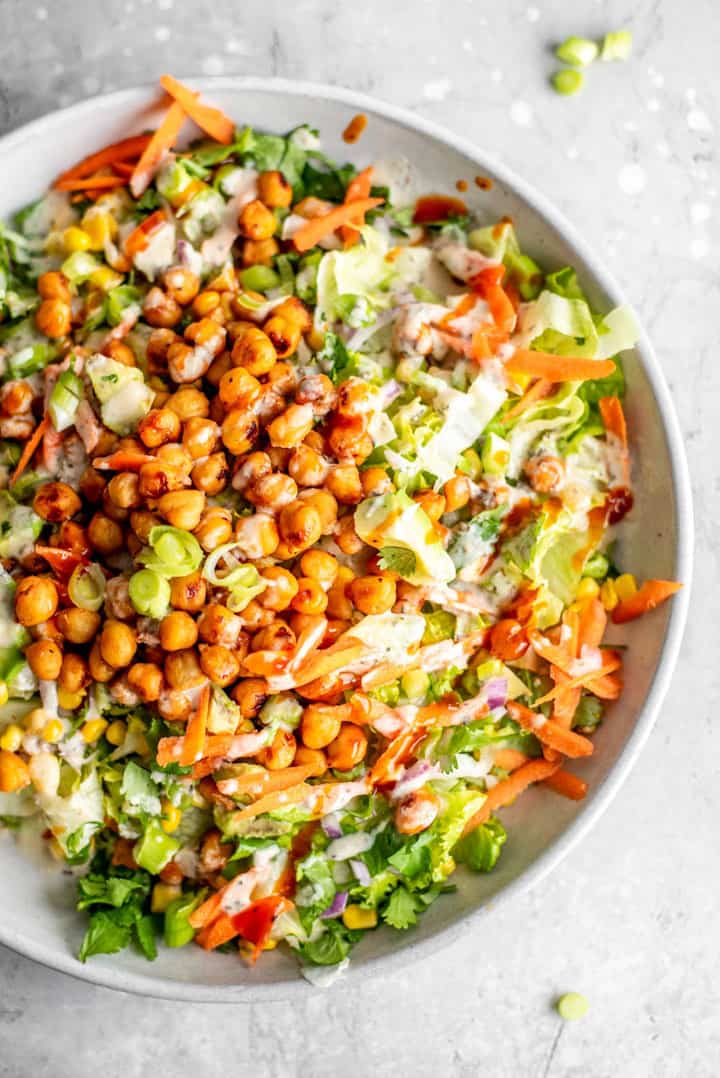 This vegan BBQ chickpea salad by Deryn from Running on Real Food is packed with nutrients and vitamins! And it's pretty easy to make at the same time.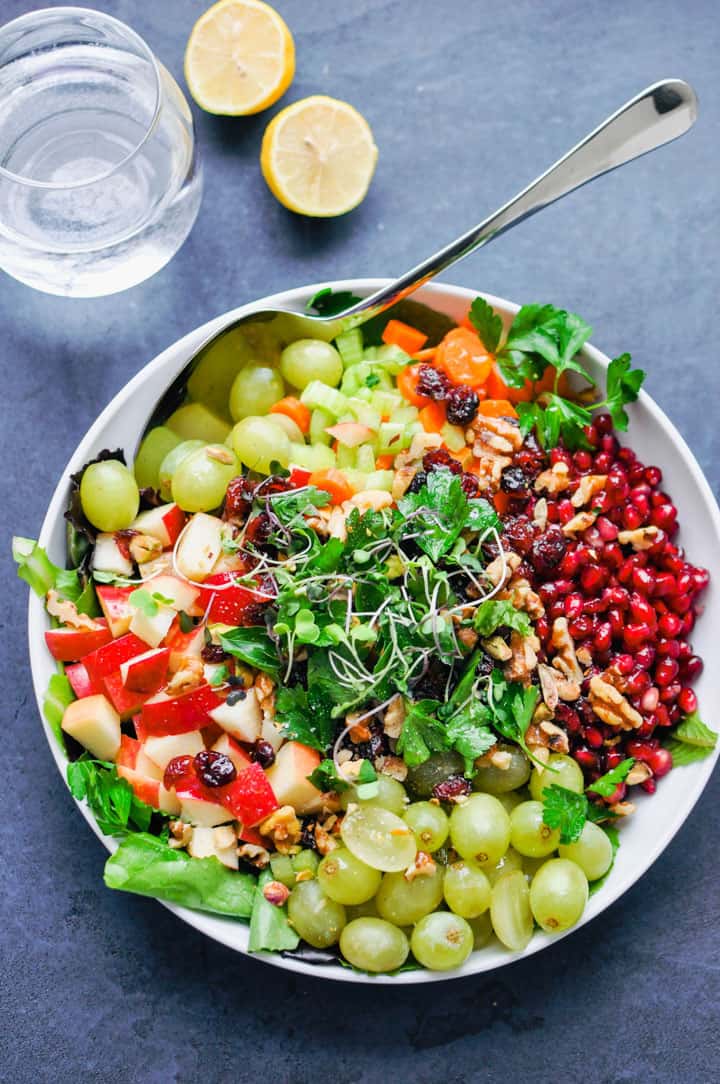 This detox crunch salad by Emily from This Healthy Table is loaded with healthy and fresh ingredients! It makes a delicious and healthy lunch or dinner.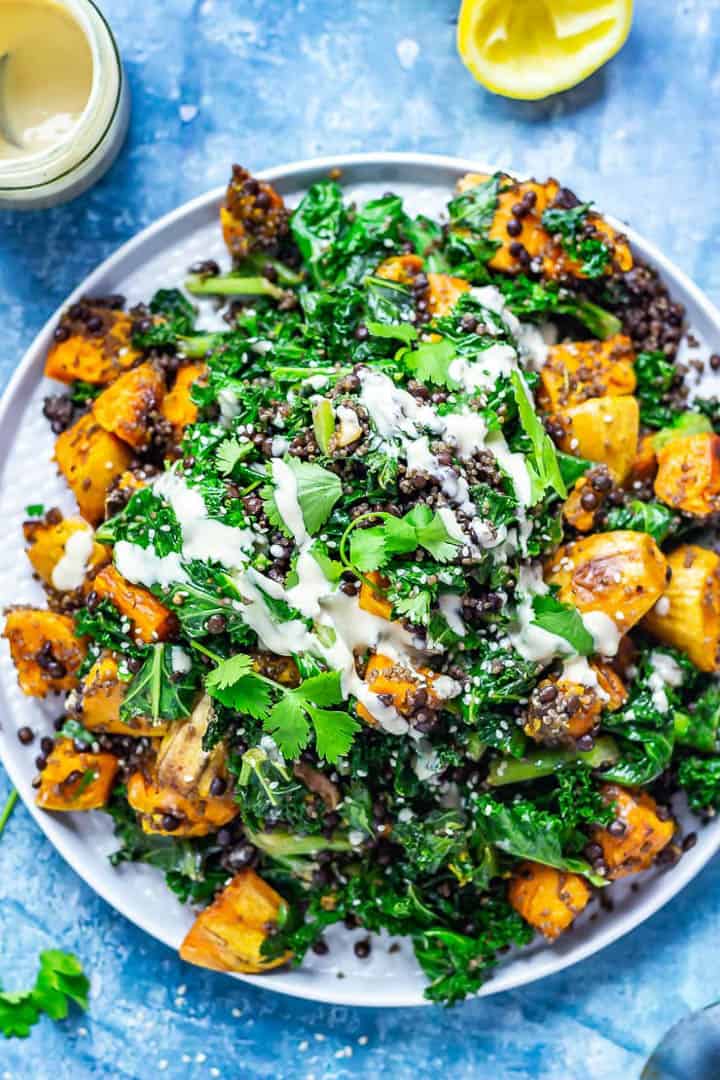 This sweet potato and quinoa salad by Amy from The Cook Report makes a great healthy and filling meal. Amy drizzled the salad with a creamy sesame dressing. It's perfect for lunch or dinner!
I LOVE TO HEAR FROM YOU GUYS!
I hope you enjoy these vegan salad recipes as much as I do! Don't forget to pin or share this post so you have these vegan salad recipes ready when you need them!
If you give any of these recipes a try, I'd love to know what you think about it. Just leave me a comment below. Your comments really make my day!
You like my recipes and roundups and want to see more? Then follow me on Facebook, Instagram, or Pinterest!
Sina