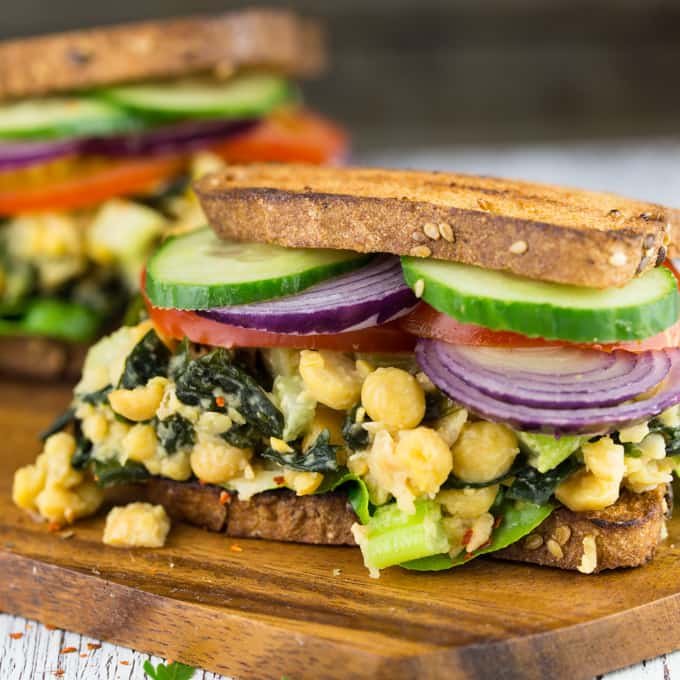 Print
Vegan Tuna Sandwich with Chickpeas
This vegan tuna sandwich with chickpeas is ready in no time and it's so incredibly yummy! And with the help of dried seaweed it tastes so much like the real thing!
For the vegan tuna salad:
For the sandwich:
4

slices of

whole wheat bread

1

tomato, cut into thin slices

1/4

cucumber, cut into thin slices

lettuce

1/2

red onion, cut into rings
Crumble the dried seaweed with your hands and let it soak in a shallow bowl of water for about 5 minutes (1/2 cup of water should be fine). Drain and press the water out with your hands.

Mash the chickpeas with a fork until they have a flaky texture. Stir in the celery, mayonnaise, dill, seaweed, lemon juice, and soy sauce. Season with salt and pepper.

Serve on whole wheat bread together with lettuce, tomatoes, cucumber, and red onions.